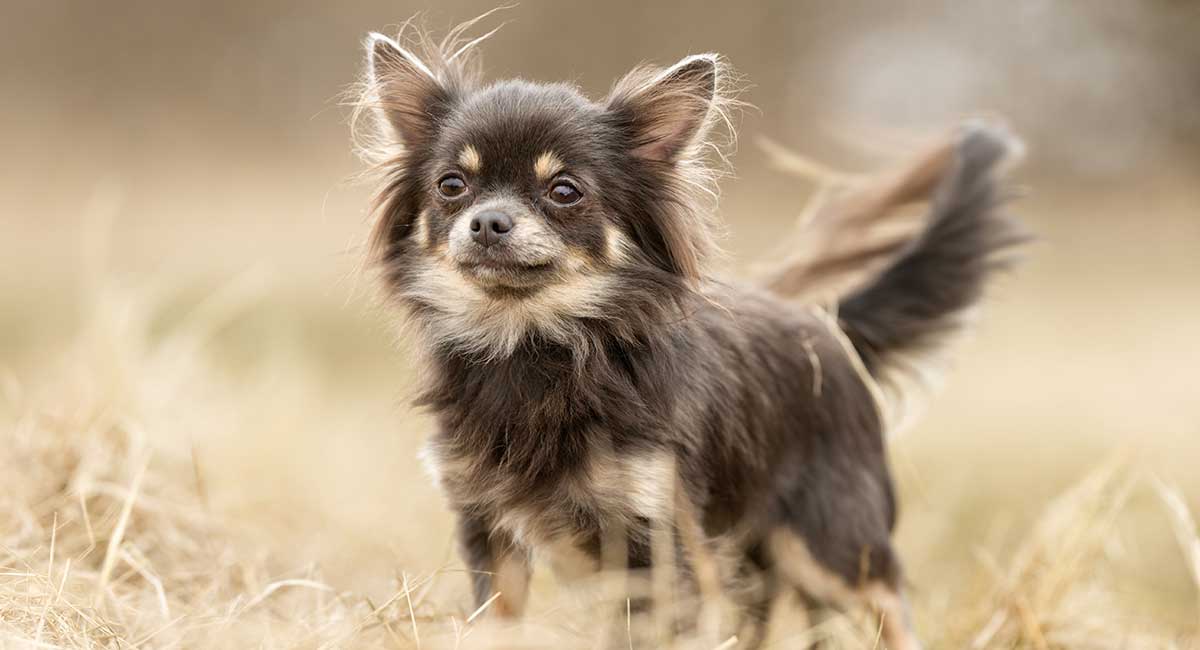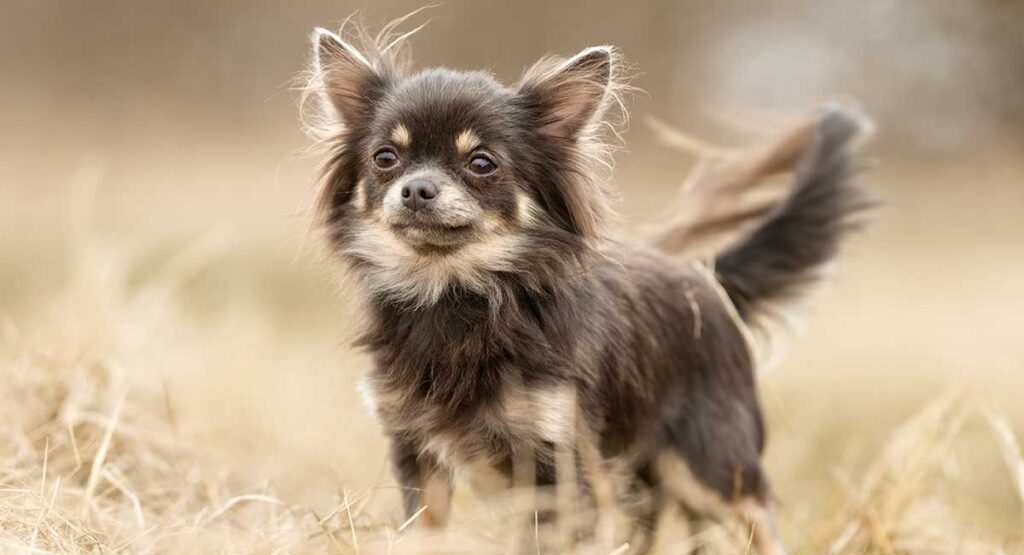 Small dog names can make a big impact. Today we share the perfect little dog names. Whether you are a modern pop culture fan, deeply into history and the classics, or just looking for a funny, ironic name for a giant breed pup! Little dogs make amazing pets, lapdogs, apartment pets and companions. You can pick them up, they are welcome everywhere, and pack big personalities into teacup sized bodies. In fact, the only problem with mini dogs is finding small dog names that are as cute as they are!
Contents
I've got hundreds of awesome ideas for the best pet names for small animals. From big eyed Pugs and energetic Terriers, to short legged Dachshunds and curly Poodles, we've got you covered.
Best Small Dog Names
Small dog names come in a lot of different shapes and sizes. In fact, some tiny puppies suit rather big and bold choices. Whether you are looking for popular little dog names, or want to give it a unique twist, there are lots of awesome options. Here are our 40 top small dog names. Ideal if you are looking for quick ideas for puppy litter names:
| | |
| --- | --- |
| Tinker | Micro |
| Chico | Bambi |
| Pippin | Nacho |
| Scamp | Titch |
| Twiglet | Button |
| Cub | Doodle |
| Squirt | Angel |
| Nugget | Bubbles |
| Gidget | Tonka |
| Wiggles | Flick |
| Sweetie | Bean |
| Cob | Skittles |
| Dolly | Niblet |
| Shrimp | Cutie |
| Minnie | Tic Tac |
| Popcorn | Dumpling |
| Twinkle | Noodle |
| Pickles | Tweek |
| Twist | Zippy |
| Scout | Teddy |
Small Male Dog Names
Tiny boy dog names can be seriously snappy. Short and sweet, just like them. These traditionally human styled cute names for a small male dog are single syllables and will suit your mini breed down to the ground!
Ace
Alf
Ben
Blake
Bob
Brock
Bud
Cal
Cole
Dale
Dax
Ford
Han
Ian
Jay
Jon
Kai
Kel
Kip
Leo
Lex
Mac
Max
Moe
Ned
Pat
Po
Raz
Reed
Roy
Russ
Sam
Tate
Tim
Van
Zac
And of course, let's not forget the classic 'Rex'! This way of naming your small dog can of course be replicated for the little girls among us!
Small Female Dog Names
When you are thinking up traditional human style names for tiny pups, it pays to think short. Small puppy names that roll quickly off the tongue are a great way to honor the size of your tiny baby dogs! Here are our favorite little girl dog names, which are brief in length and fast to say:
Amy
Ana
Ash
Belle
Beth
Dot
Eda
Elle
Eve
Fern
Fi
Flo
Gem
Grace
Hope
Ivy
Jen
Jess
Joy
Kay
Liv
Lou
May
Mia
Nel
Nya
Ola
Paige
Peg
Quinn
Rose
Sky
Tess
Tia
Wren
Zoe
But, of course, boy dog names or girl dog names don't have to be short in size. They can just be a reflection of their tininess.
Names That Mean Small
Let's kick off with some ideas that name your dog in a very literal sense. Either small dog names inspired by other languages, or using English words which mean small! They make for seriously cute little dog names that fit boys and girls of any diminutive breed perfectly.
Little
Pico
Limit
Titchy
Petit
Slight
Mini
Tiny
Mali
Slip
Bitty
Klein
Pequena
Bach
Obere
Kecil
Iti
Yar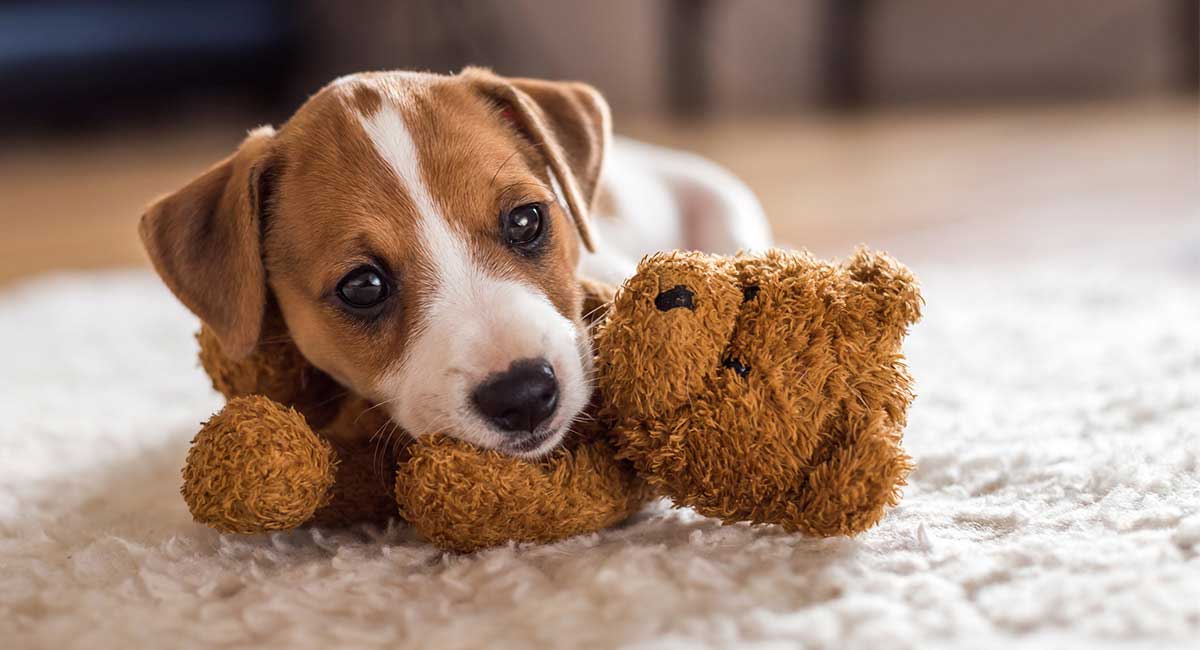 Little Dog Names
Dog names for little dogs don't have to be so on the nose. They can be inspired by similarly little objects, or ideas! It's always fun to use the world around you, or the things you like, as inspiration. Here are some fun cute baby dog names for you to try out on your new furry friend:
Aurora
Bambi
Beetle
Blossom
Brooke
Bug
Bunny
Calypso
Charmer
Chica/o
Coco
Demi
Glitterbug
Hiccup
Kid
Logan
Matches
Missy
Radar
Robin
Perriwinkle
Petal
Pippin
Pocket
Prince/ss
Sassy
Sausage
Smidge
Spider
Sweetpea
Swift
Tadpole
Teddy
Tonka
Tween
Twig
Zuzu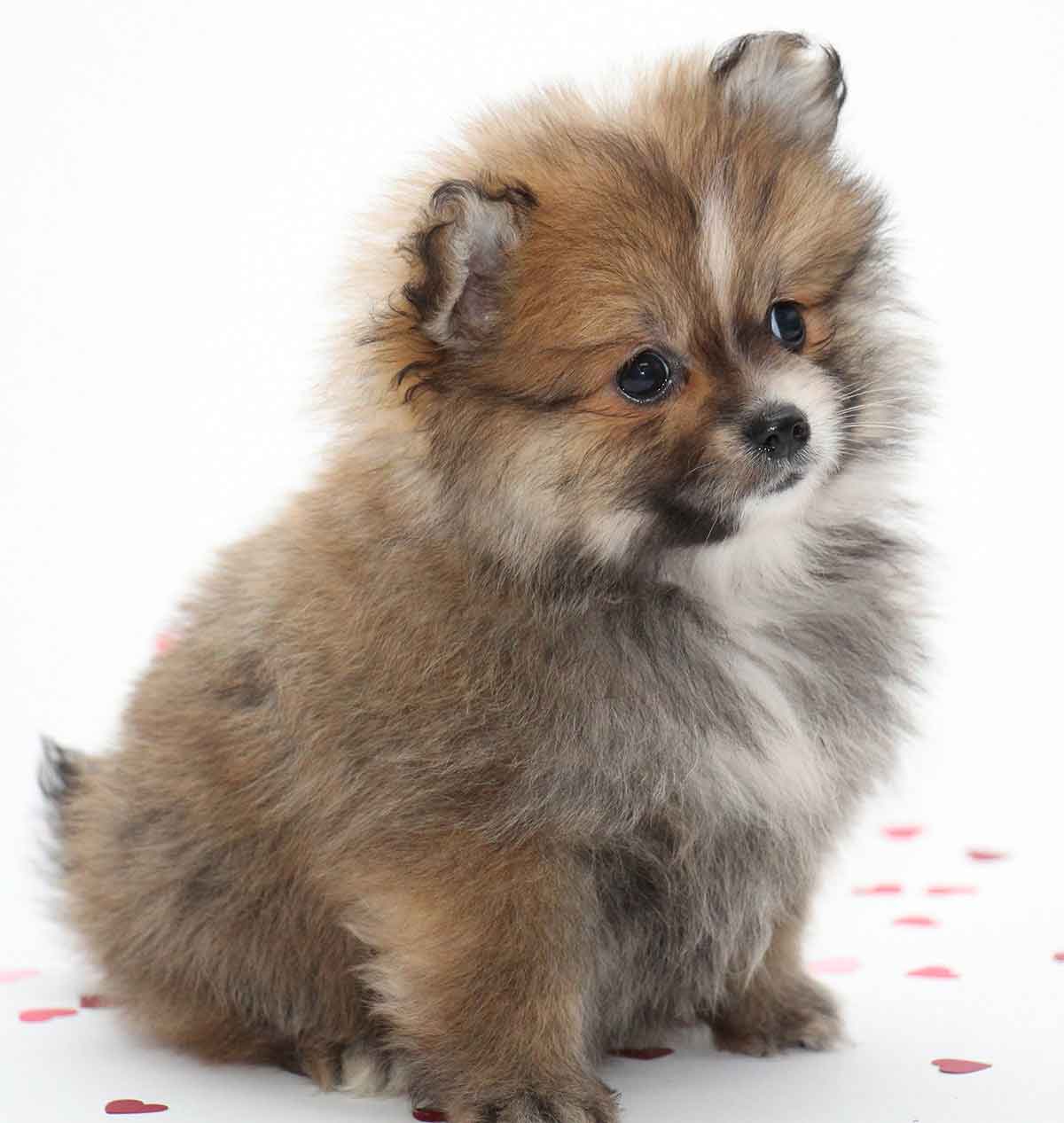 Tiny Dog Names
Little puppy names for small breeds are bound to be adorable. But what's even cuter than a small dog? A tiny one, of course! Cute tiny names for tiny dogs and toy dogs can be as teeny as they are. These names of tiny dogs are inspired by some of the smallest things known to science, and the imagination. Here are some really minute ideas for naming your Chihuahua, Papillon or other tiny toy pup!
Atom
Bitsy
Colt
Cub
Dice
Dinkie
Elf
Fawn
Filly
Fry
Gizmo
Gnat
Ion
Itsy
Jellybean
Kit
Micro
Nano
Neutron
Nib
Nymph
Particle
Paws
Peanut
Pip
Pupa
Rip
Roo
Scamp
Smudge
Tip
Tinker
Titch
Twiglet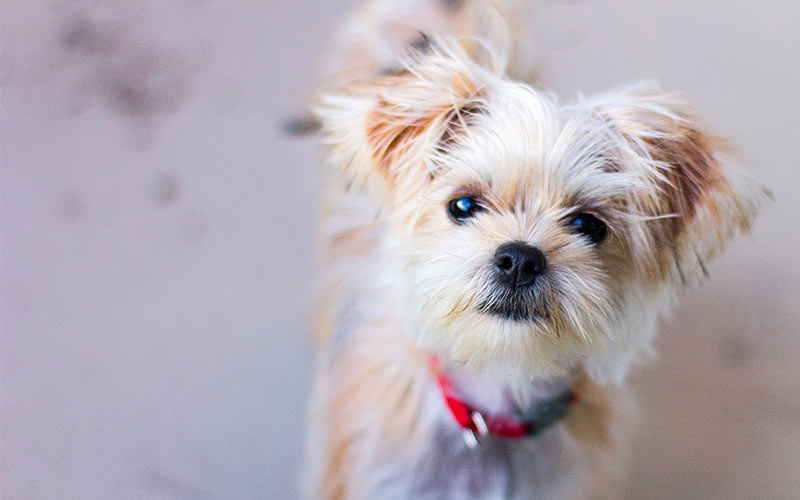 Miniature Dog Names
How about the size up from toy? Miniature dogs! Mini names for miniature breeds, anyone? Miniature puppy names can show off the stature of your dog, but still celebrate the fact that they can be tough and strong too. Little tiny puppies of any breed still grown into full formed awesome dogsters one day! So if you have a Miniature Schnauzer, Poodle or Pinscher then why not celebrate them every day with a great miniature dog name!
Beau
Bitty
Bonbon
Boodle
Bullet
Button
Chewie
Diamond
Dobby
Doodle
Fudge
Gnome
Halo
Imp
Ladybug
Lilliput
Midge
Mite
Mustard
Nacho
Pee wee
Pico
Pipsqueak
Pixie
Pocket
Puddles
Raisin
Ruby
Shorty
Smurf
Squirt
Teenie
Wasp
Whisp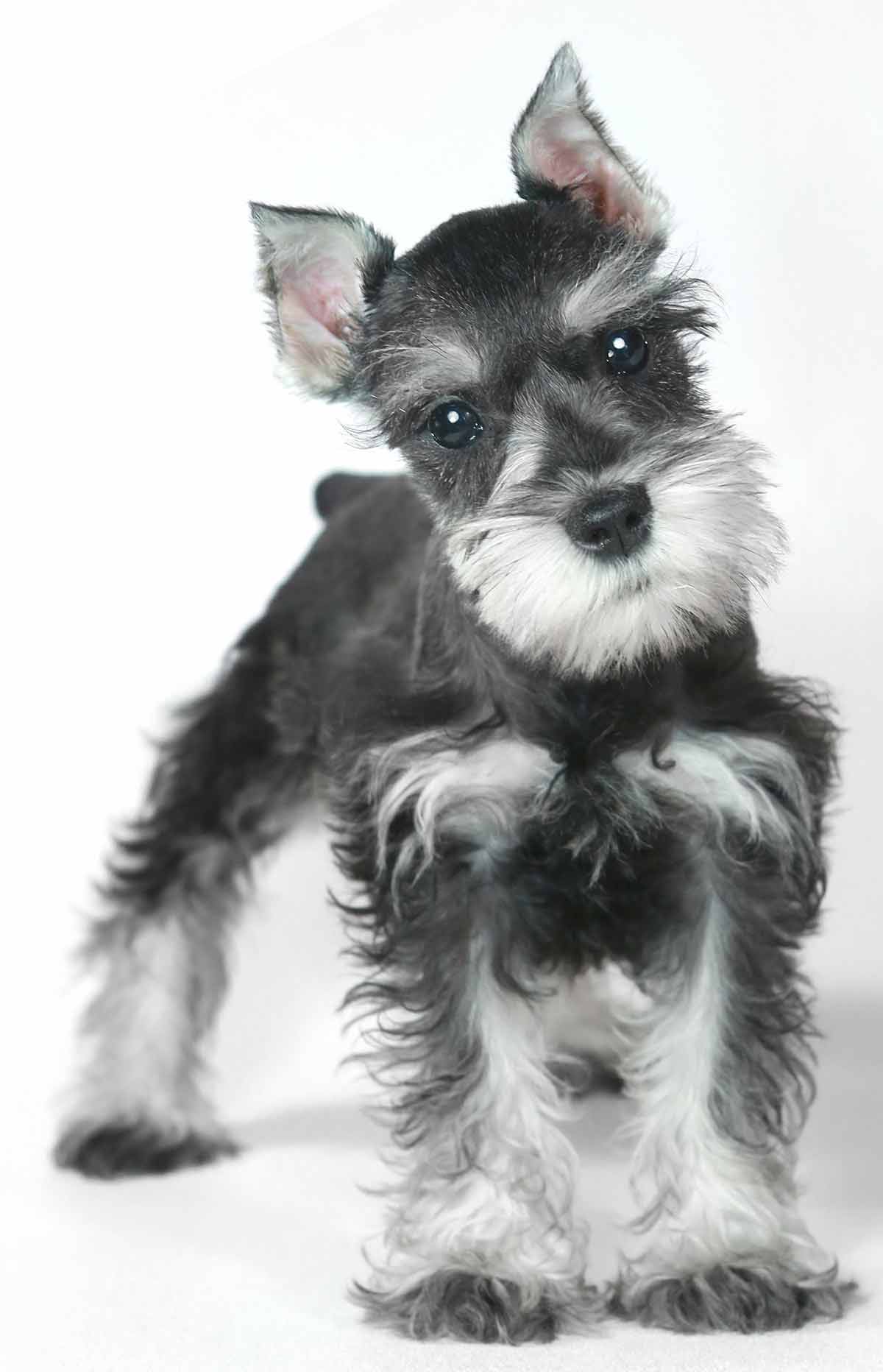 Short Legged Dog Names
Breeds like Corgis and Dachshunds stand out from the crowd because of their short legs and long bodies. So why not honor them with some suitably short animal names. These cute short dog names will help your diminutive dog stand tall!
Stumpy
Stilts
Stubbs
Totter
Twinkle Toes
Sparky
Spud
Pod
Sprinkles
Peekaboo
Dirk
Spike
Digger
Jackson
Dancer
Kip
Cute Ideas
It's undeniable that miniature breeds are seriously adorable. In fact, cute little animal names can have a whole category to themselves! Cute little pup names are the best. But they aren't always all great matches for your small breed dog. Here are some fun cute little puppy names that reflect your pup's size, as well as their sweet nature. Do any suit your pup?
Angel
Baby
Bambino
Biscuit
Bonbon
Bubbles
Buzz
Candy
Caramel
Cherub
Chippy
Cloud
Cookie
Cutie
Darling
Flossy
Gidget
Honey
Joy
Lolly
Marbles
Minnie
Nectar
Nipper
Noodle
Nugget
Peppy
Pickle
Pony
Skipper
Sweetie
Tadpole
Tootsie
Treasure
Twinkle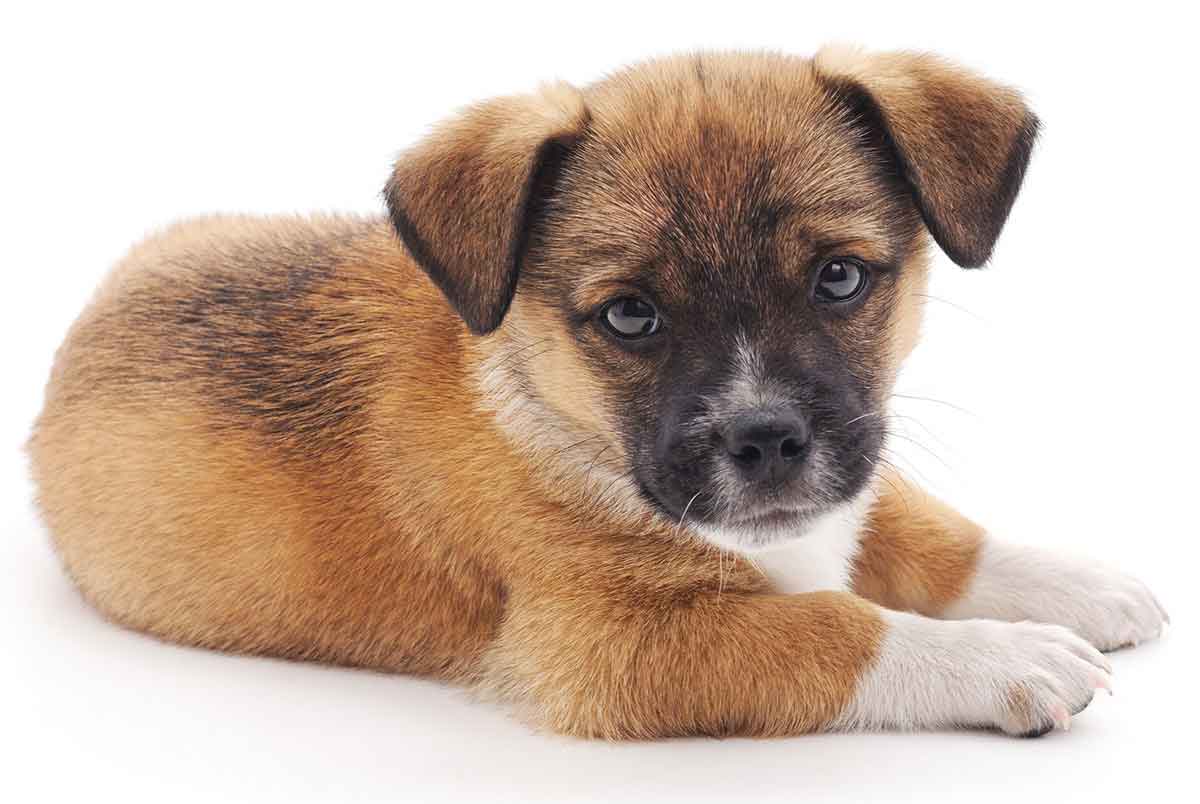 There is nothing wrong with picking cute names. But some people want to have something a bit more unusual.
Unique Names
Finding small dog names unique to you and your interests can be a challenge. Every pup is an individual. And your precious little bundle of fur deserves a name that makes them stand out from the crowd. Unique dog names can crop up in the most unusual places. Even things from all around you can make great unusual ideas for naming tiny dogs. When thinking up unique ideas we like to look to the natural world, and beyond, to get inspired. Do any of these take your fancy?
Autumn
Castle
Chaos
Cotton
Daisy
Echo
Forest
Honor
Hopper
Leaf
Mars
Meadow
Needle
Nemo
North
Ocean
Peach
Pluto
Rainbow
River
Rue
Rumour
Seal
Slinky
Squirrel
Sterling
Stick
Tablet
Tiptoe
Twist
Twitter
Valley
Venus
Sunflower
Yap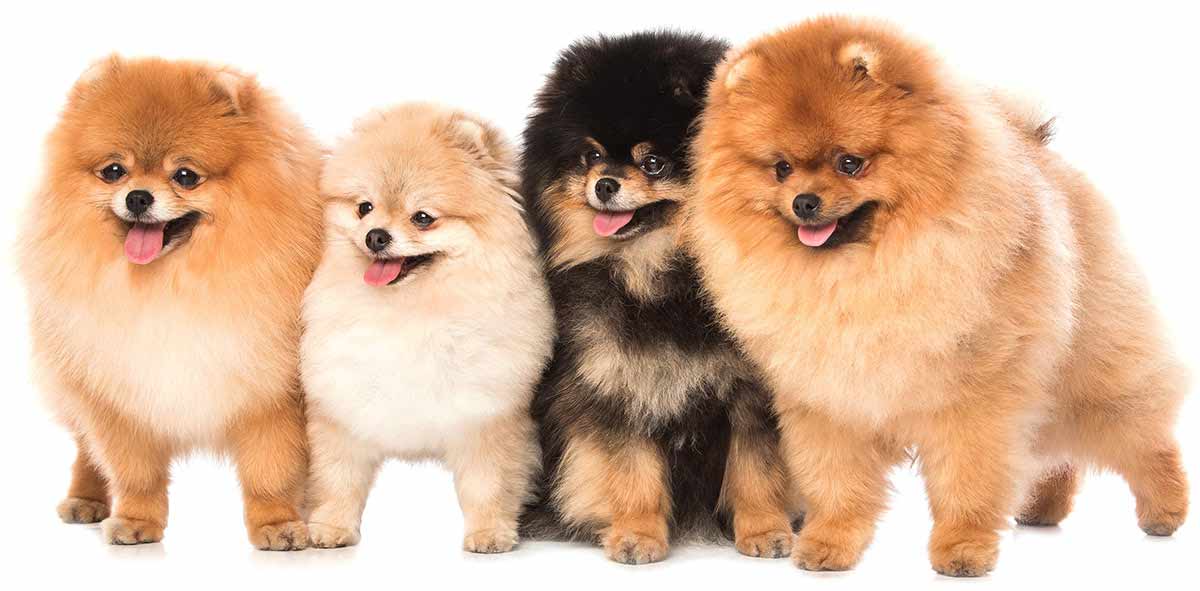 And is there any better way to be unique, than to have a laugh at the same time?
Funny Small Dog Names
It's fair to say that what is funny to one person, isn't alway funny to another. But there are a few ways to guarantee a laugh. And one of them is to get a little silly. Funny names for tiny dogs can be ironic, or just plain random. Just remember to stay family friendly. You don't want to be shouting something crude across the dog park every morning! Here are some of our favorite funny ideas for naming your little puppy dogs.
Arrow
Beano
Blip
Bonkers
Captain
Chancy
Cheat
Cheeks
Clown
Crab
Crumpet
Cuckoo
Dragon
Fiddle
Flipper
Gadget
Guru
Hob Nob
Jazz
Jelly
Jingles
Khan
Killer
Niggle
Piffle
Prowler
Rascal
Rowdy
Swag
Trace
Tumble
Tweet
Whammy
Wiggles
Yip
Fluffy Dog Names
Tiny cute fluffy pets are some of the most amazing things to bring home. Fluffy names for pets are a great way to honor them and to make the fluffy cute little puppies stand out even more. If you've got a playful Pomeranian or magnificent Maltese why not consider one of these cool names for fuzzy dogs?
Pom Pom
Feathers
Flossy
Flicker
Gloss
Gossamer
Ruffles
Rumples
Scruff
Fuzzy
Cloud
Breeze
Bubbles
Bumble
Big Names for Small Dogs
Another great way to come up with a list of funny names is to choose big names for tiny dogs! It'll be funny and ironic! Big names for little dogs are understandably popular, after all, who doesn't love ironic dog names! It's good for a giggle. But it also shows that within your pup's tiny form is a seriously big personality.
Apollo
Beast
Biggy
Blimp
Bolt
Boomer
Bruiser
Buck
Bulk
Ceasar
Colossas
Cosmos
Diesel
Digger
Dumbo
Godzilla
Hagrid
Hefty
Hercules
Hulk
Juggernaut
Jumbo
Jupiter
Mammoth
Manatee
Moose
Sasquatch
Shrek
Stretch
Tank
Titan
Thunder
Truck
Tyson
Wolf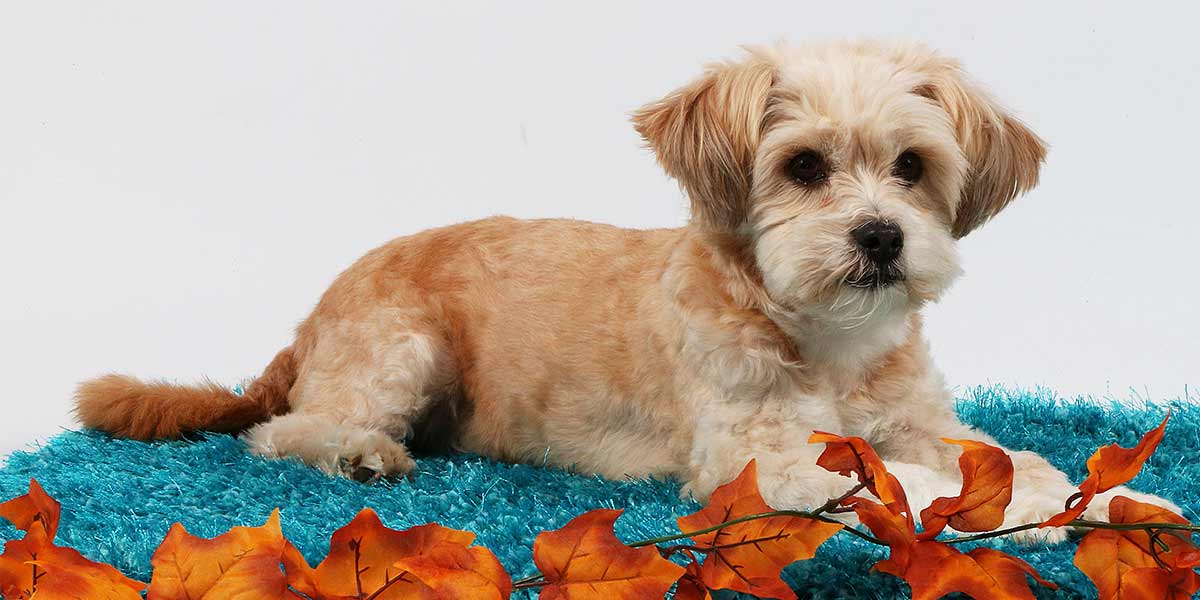 Cool Small Dog Names
Not sure about any of those ironic dog names? Maybe you want something that gives across a certain impression? Inspiration for cool names for small dogs can be found in anything and everything you find cool. Motorbike mad? Rev your engine and find that in the name! Follow the rugby? Seek out a name in the scrum! Cool small dog names don't need to talk down to your pup. Just think of a topic you find cool, and progress from there. Here are some ideas to get you started:
Axel
Blade
Blaze
Bowie
Carly
Chase
Cleo
Cole
Dolly
Dread
Dusty
Edie
Electra
Etta
Flick
Flint
Gears
Harley
Hendrix
Iggy
Jed
Jett
Journey
Laser
Ozzy
Racer
Ringo
Rocky
Rocket
Shades
Sheena
Stevie
Talon
Trixie
Zelda
Terrier Names
One of the most popular small dogs around is the Terrier. And there are so many of them to choose from! The best terrier names suit Border, Yorkshire or Jack Russell Terriers equally. And they include some suitably manly small dogs' names, and names that mean small but mighty to fit their tough personalities!
Tanner
Cooper
Ryder
Tucker
Tyson
Walker
Trent
Cody
Brenner
Travis
Hunter
Madison
Gwen
Dana