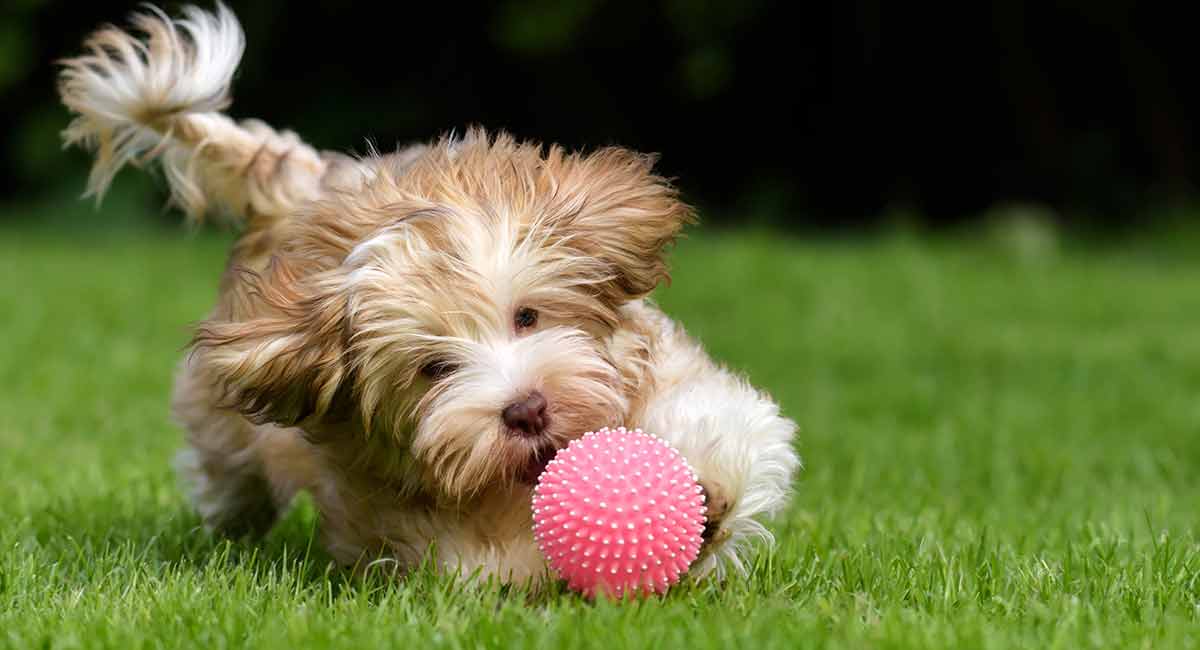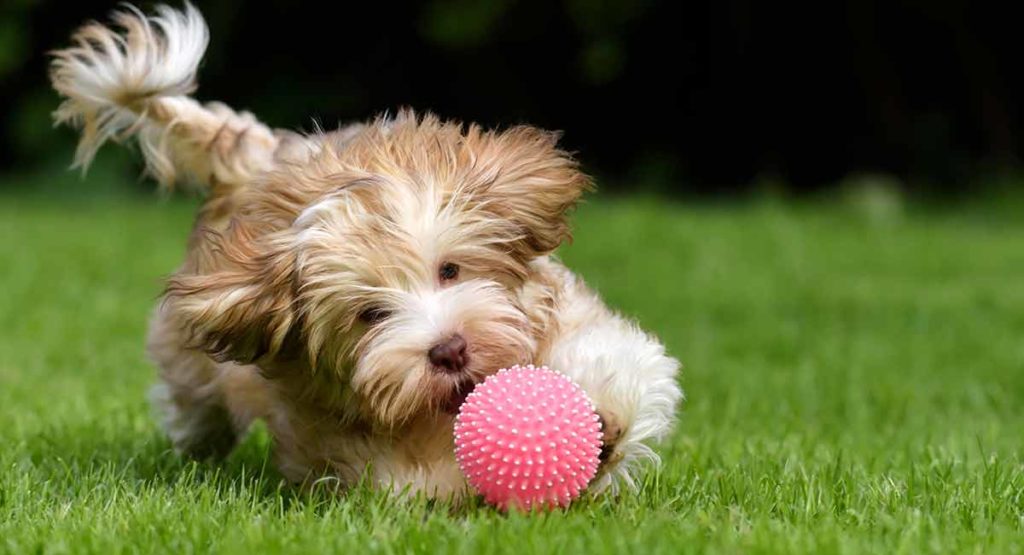 Toy dog breeds are the smallest group of dogs. And while Toy dogs all share their petite size in common, they also have their own strengths, challenges, characteristics, builds, coat types and breed traits. Popular toy dogs include the Chihuahua, Chinese Crested, Havanese, Italian Greyhound, Maltese, Papillon, Pomeranian, and Yorkshire Terrier. Unfortunately, their small stature can come with some big health problems.
Contents
When we think of toy dog breeds, many of us think immediately of super-tiny dogs, weighing less than ten pounds. But, as a matter of fact, small dog breeds include any dogs that are under 21 pounds. Adopting a Toy dog doesn't necessarily mean that you'll get a lapdog, or one that is content to be carried around in your handbag!
Meet The Toy Dog Breeds
Toy dog breeds are all so easy to love! And they are all totally gorgeous. But their personalities and health can vary a lot. Get to know your favorites before choosing which one to bring home. You can find full, detailed breed reviews linked at the bottom of this page.
The Affenpinscher is a small, fluffy black dog with a flat face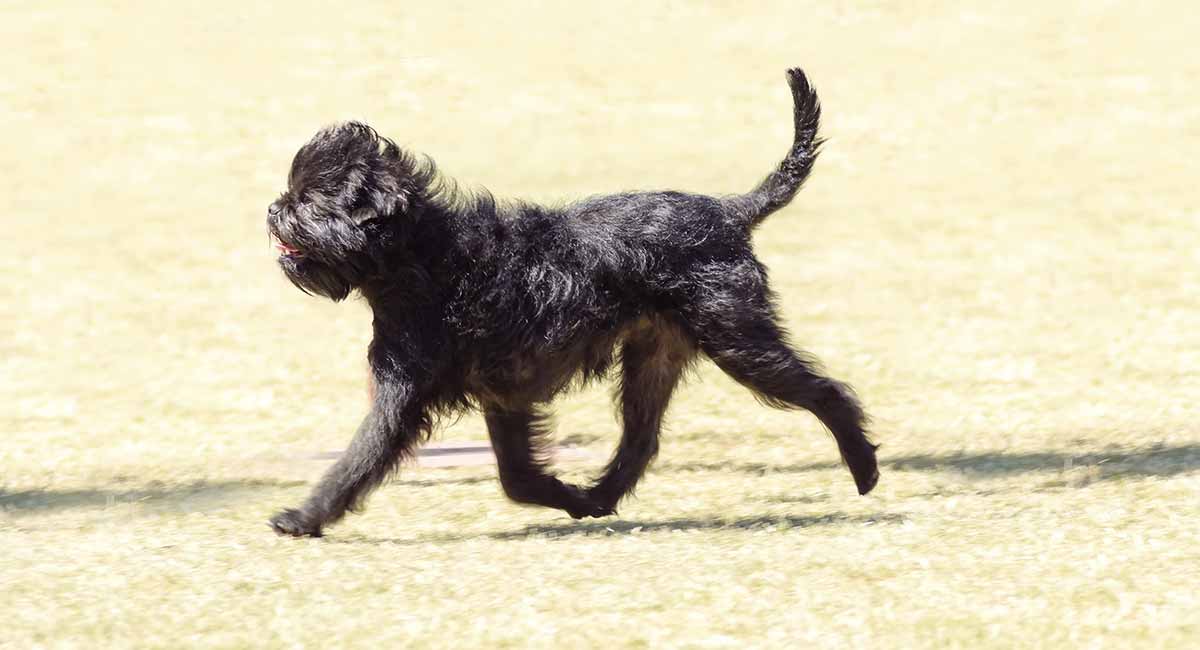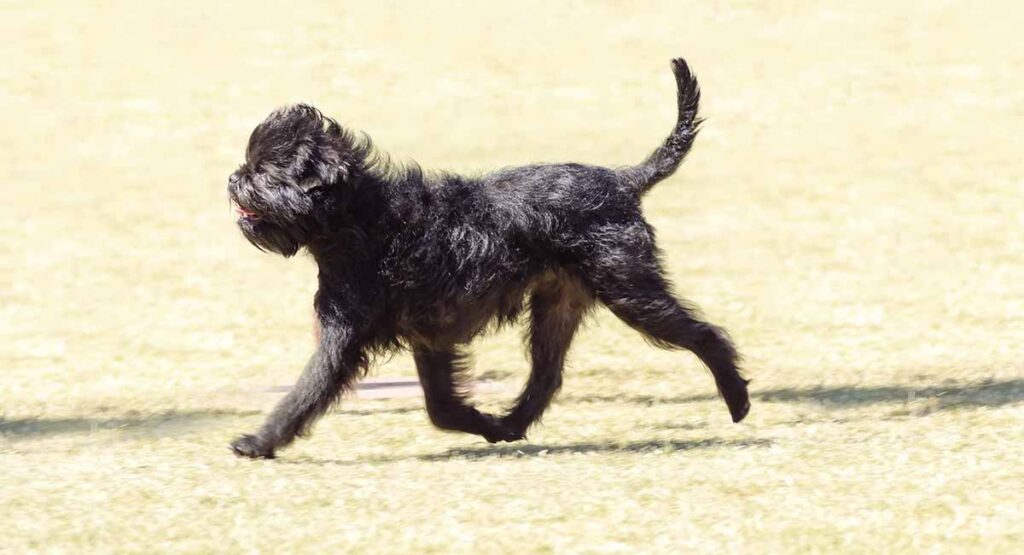 Biewer Terriers have cute pointed ears and gorgeous coat colors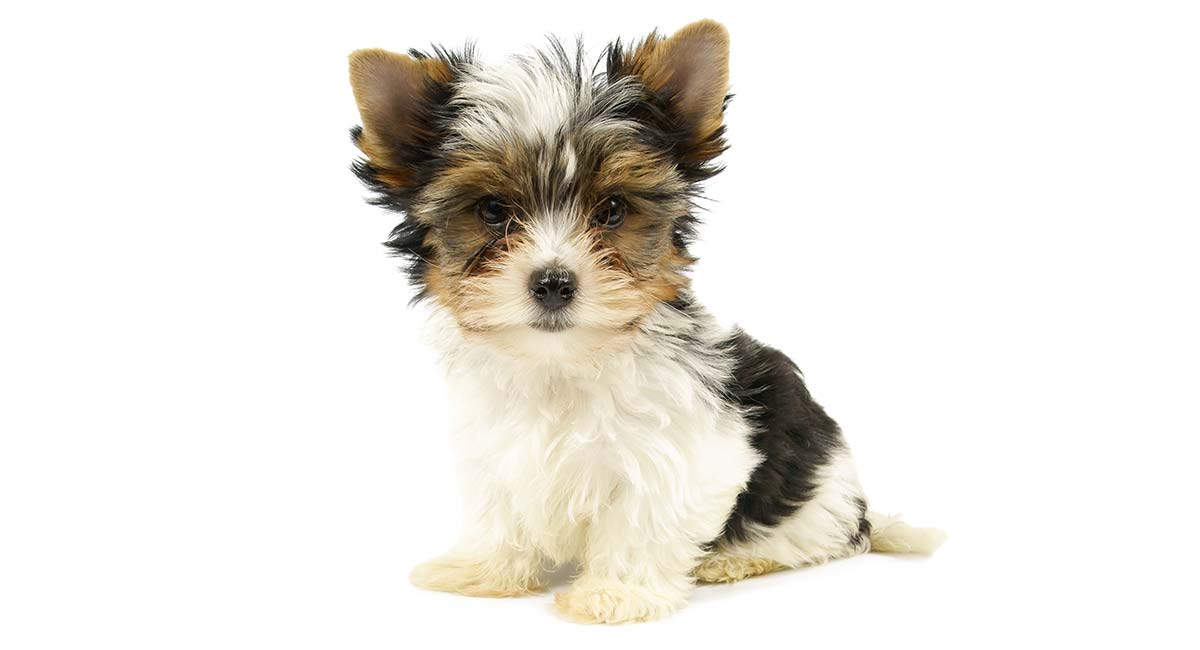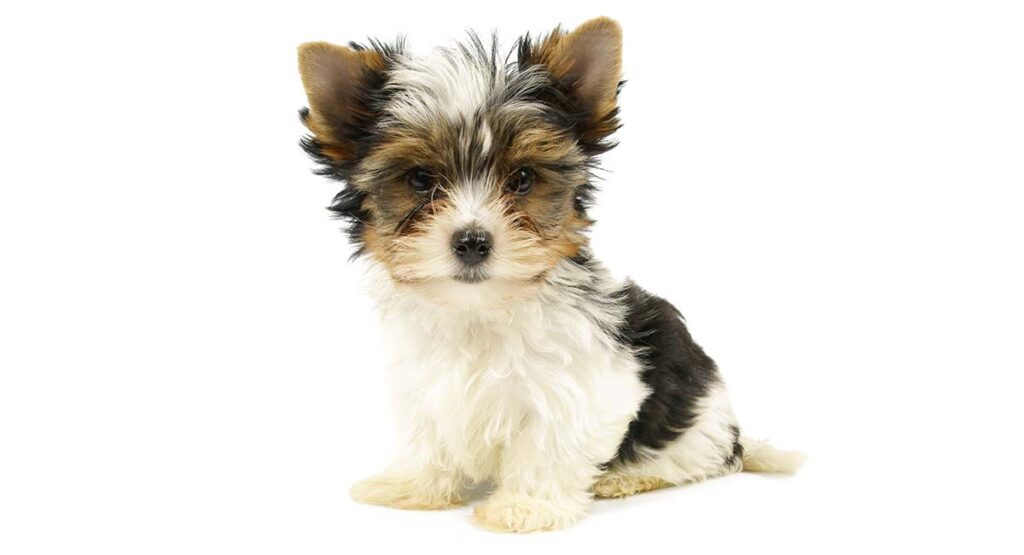 The Brussels Griffon is a dark faced little dog with a confident attitude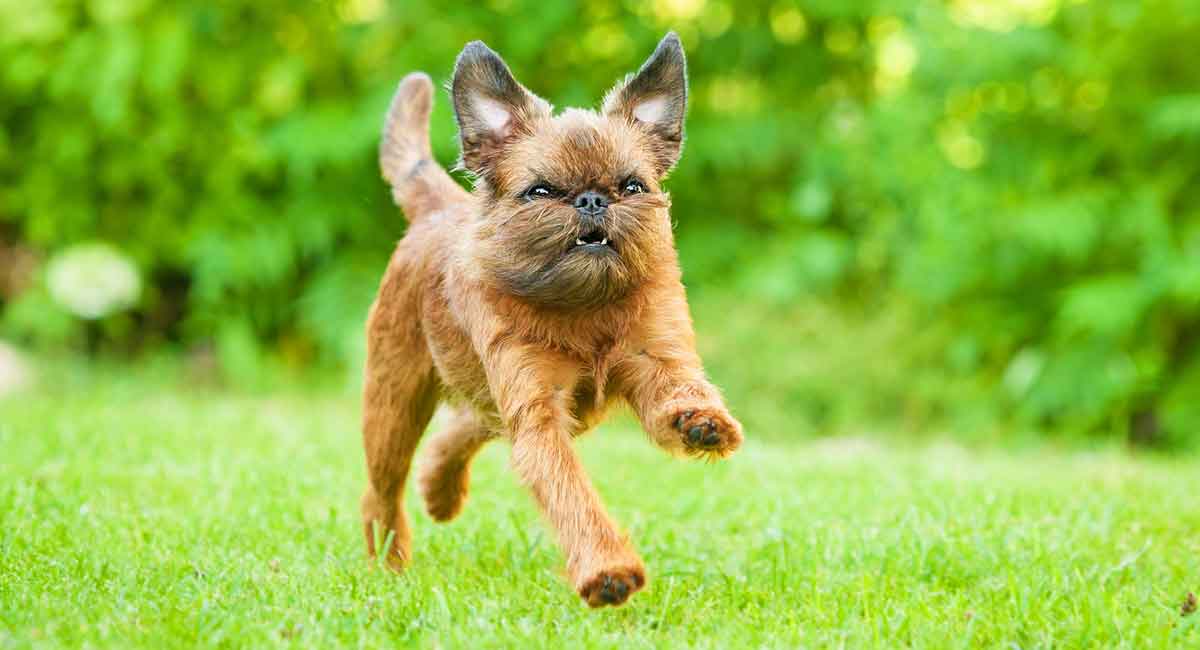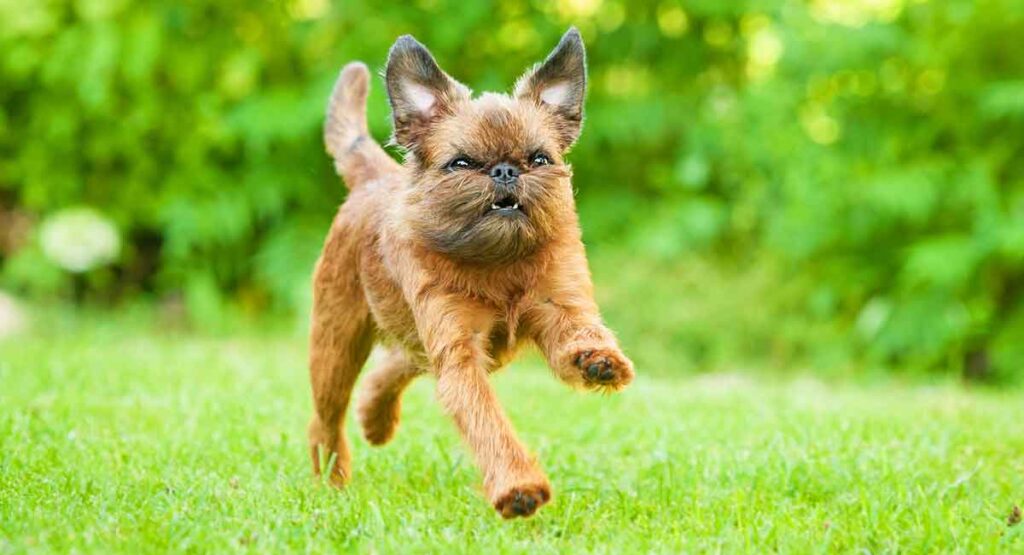 Cavalier King Charles Spaniel is a friendly, active and loving dog breed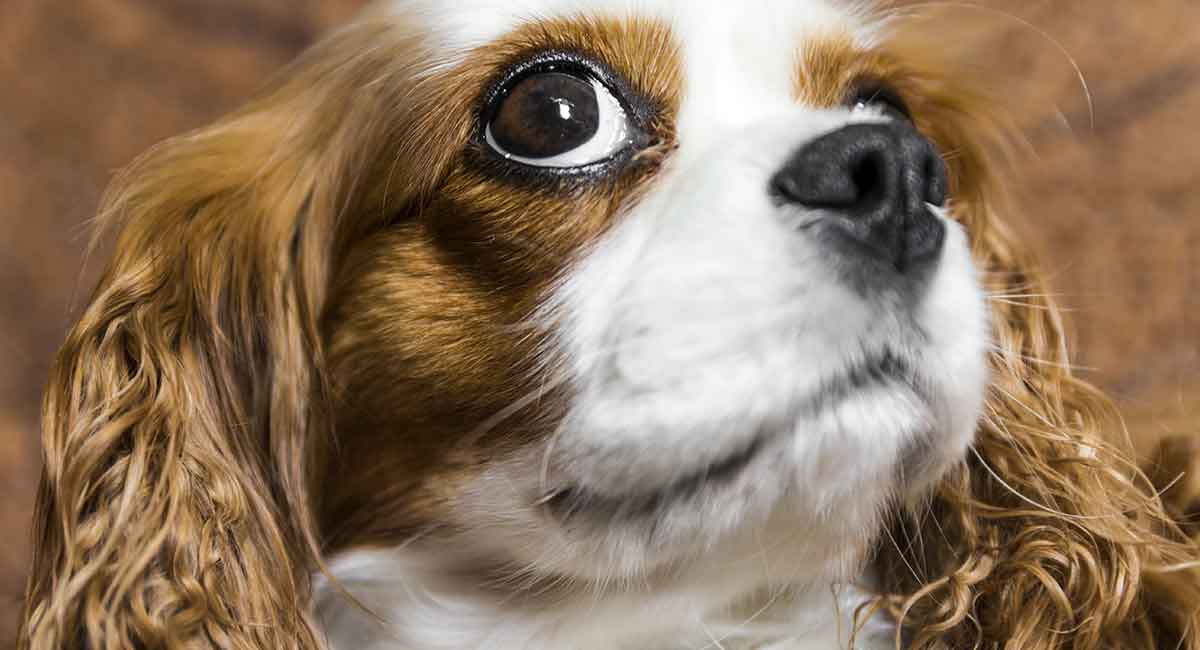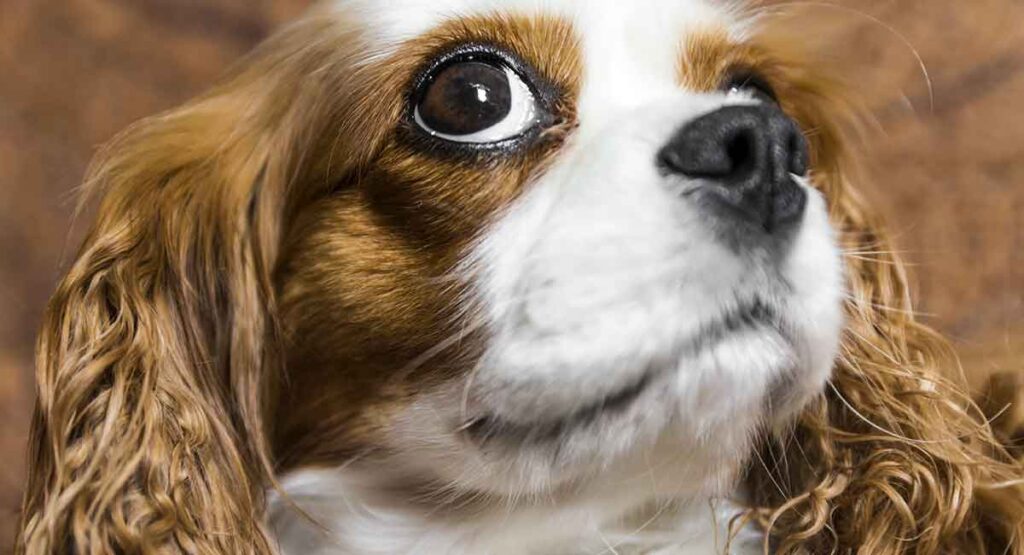 Chihuahua dogs are the smallest toy dog breed, with the biggest attitude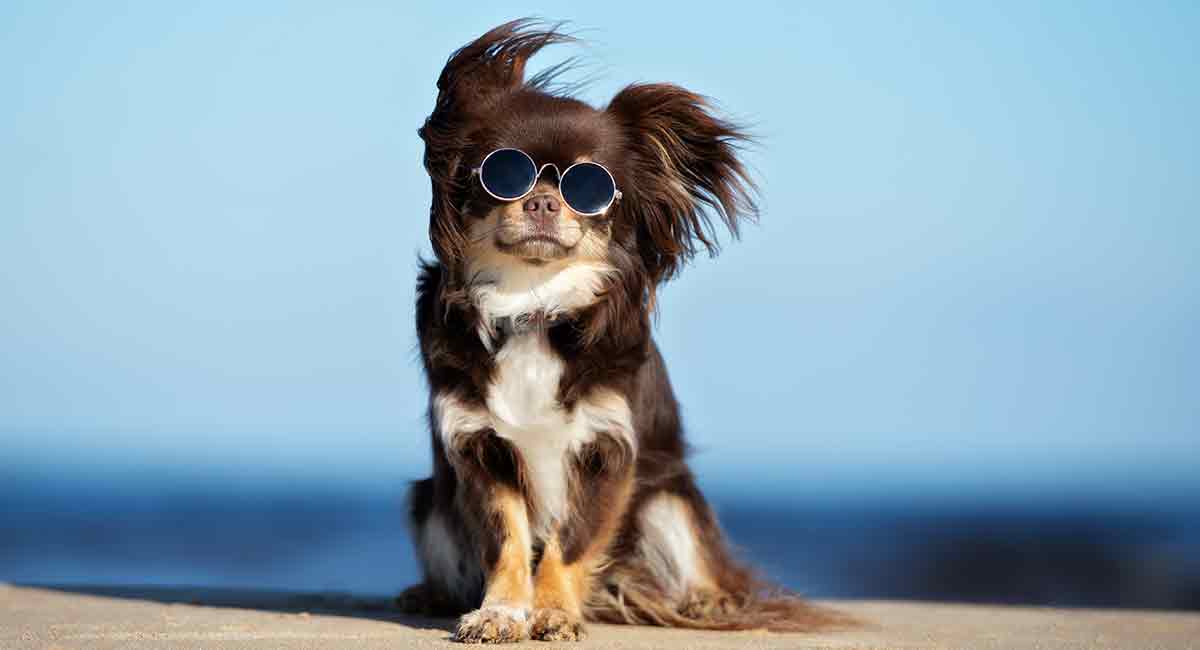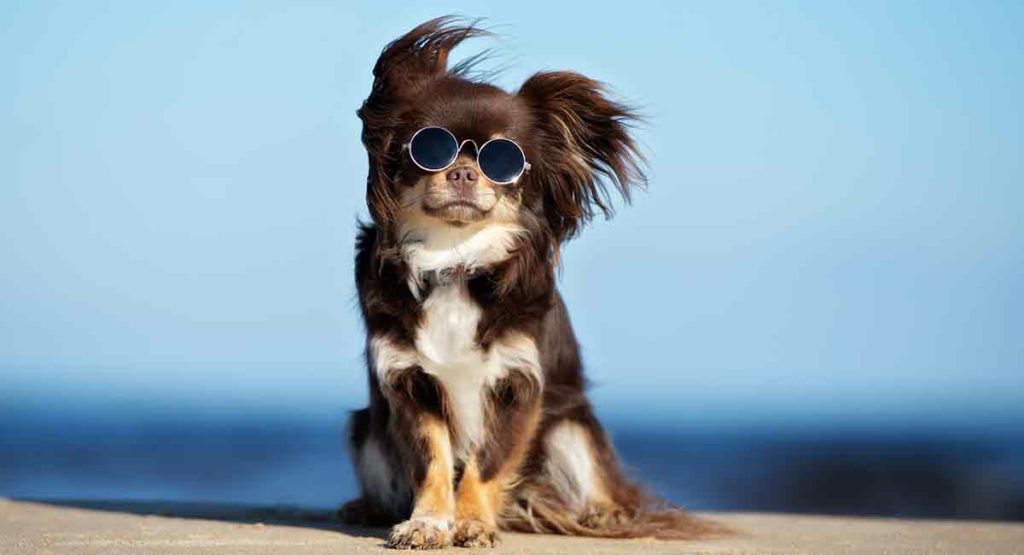 Chinese Crested dogs come in two very distinctive hair types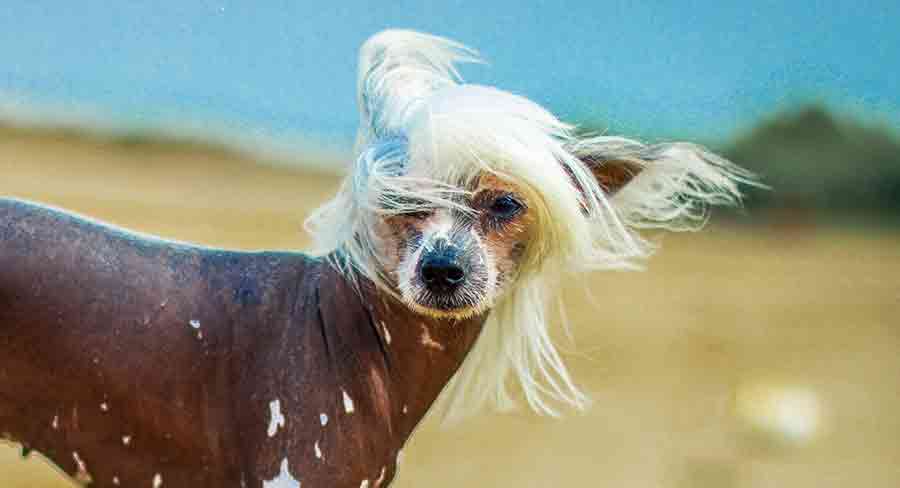 Havanese are fluffy, affectionate, bold little lap dogs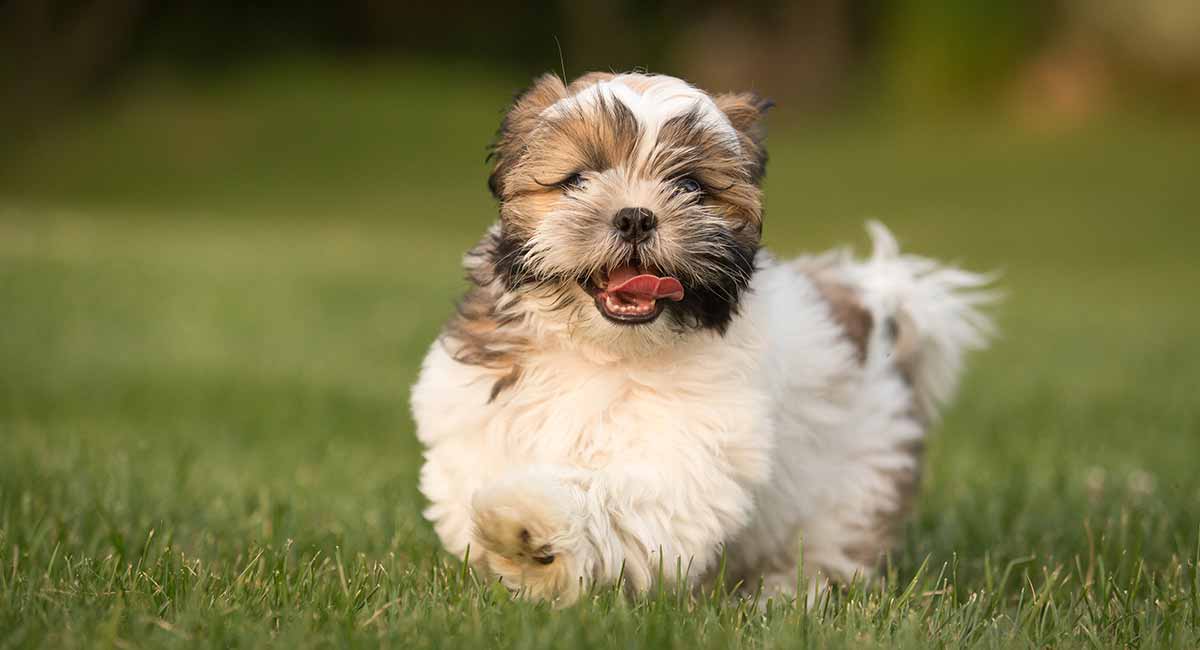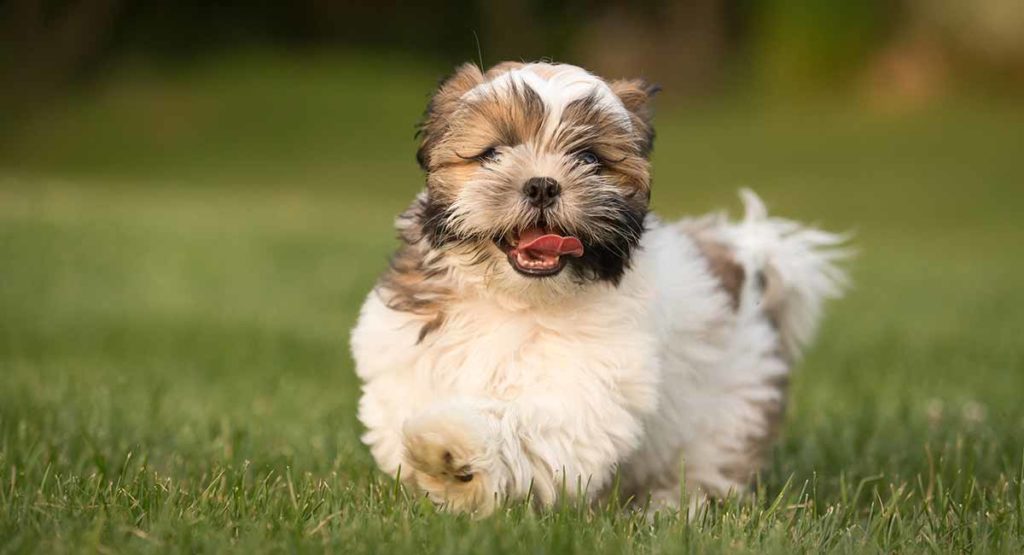 The Italian Greyhound is a fast but shy and cautious dog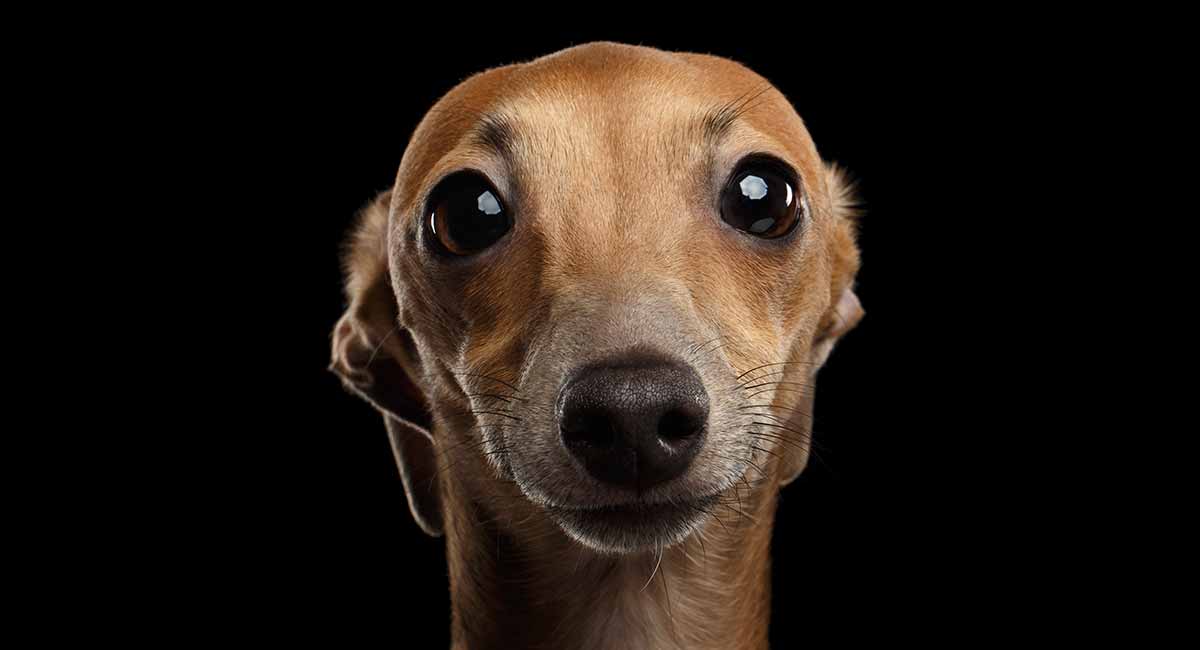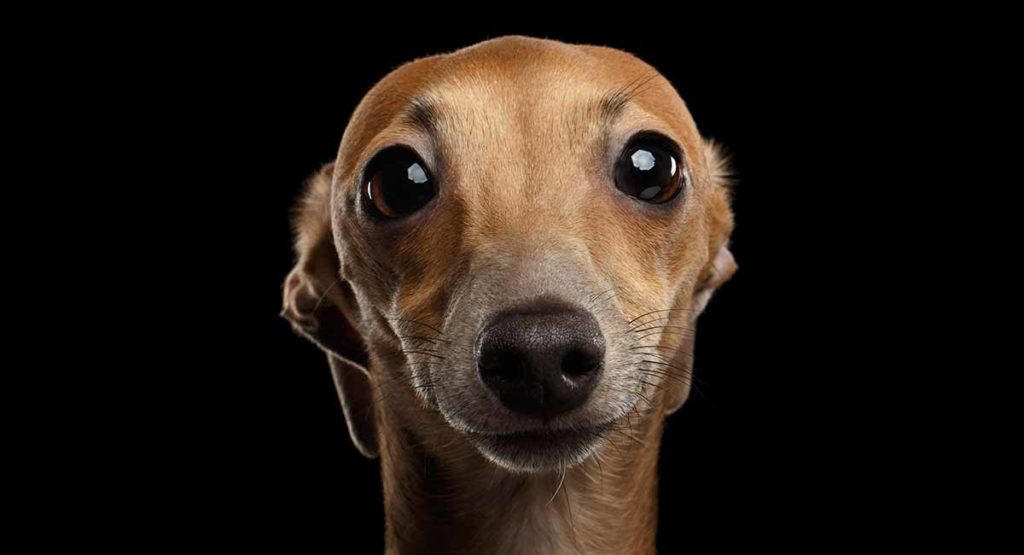 Japanese Chin dogs have a confident attitude and a very unusual look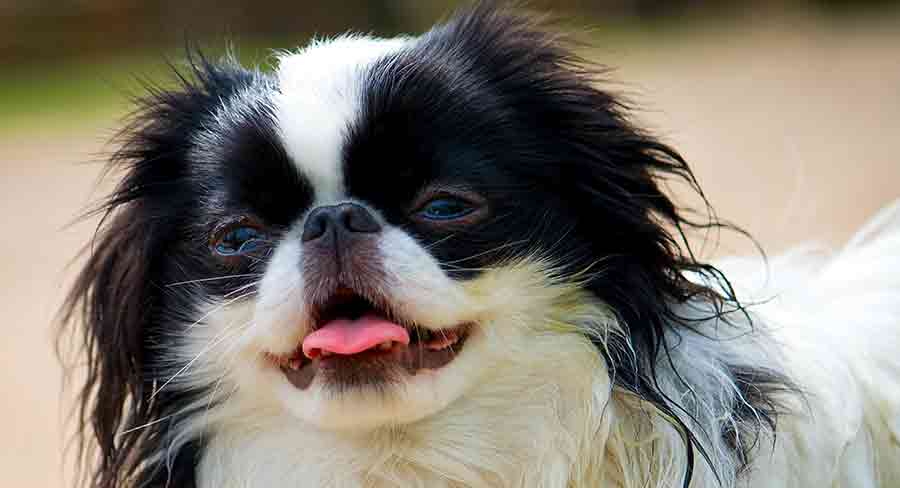 Maltese are the marshmallows of the toy dog breeds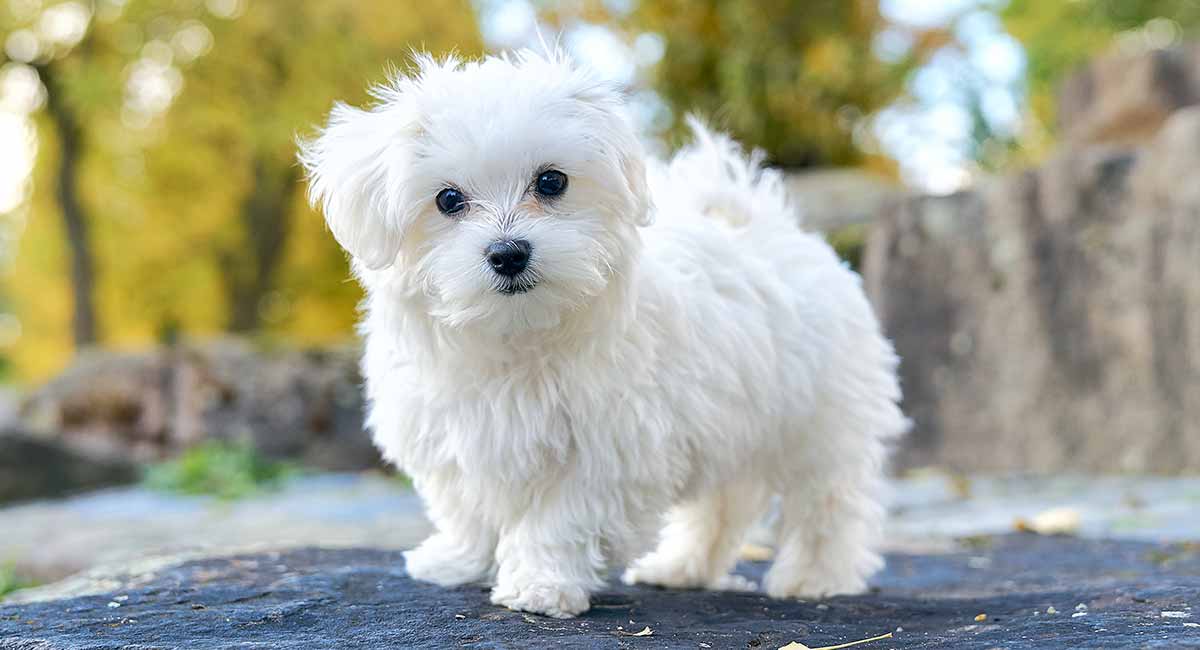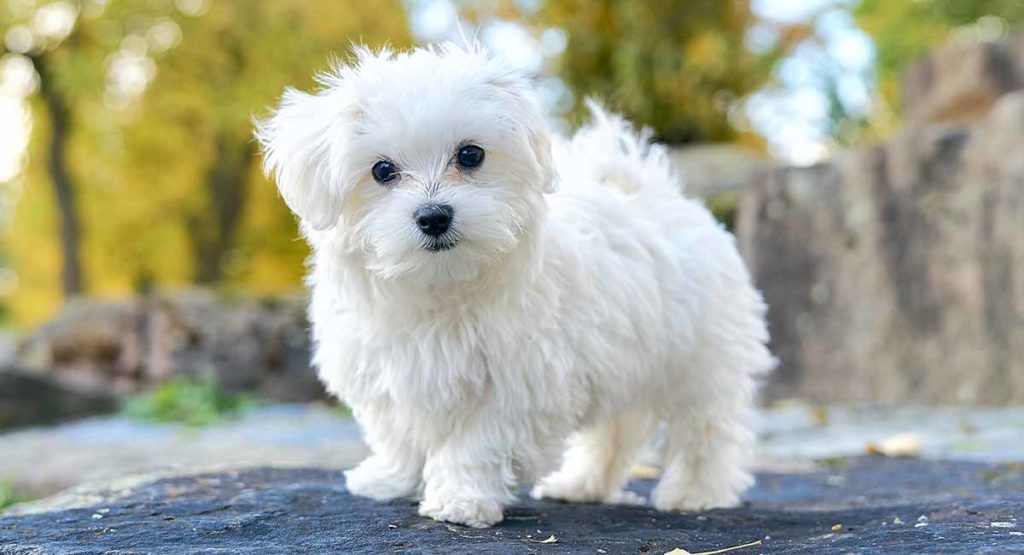 Miniature Pinscher dogs are alert, attentive, loyal and protective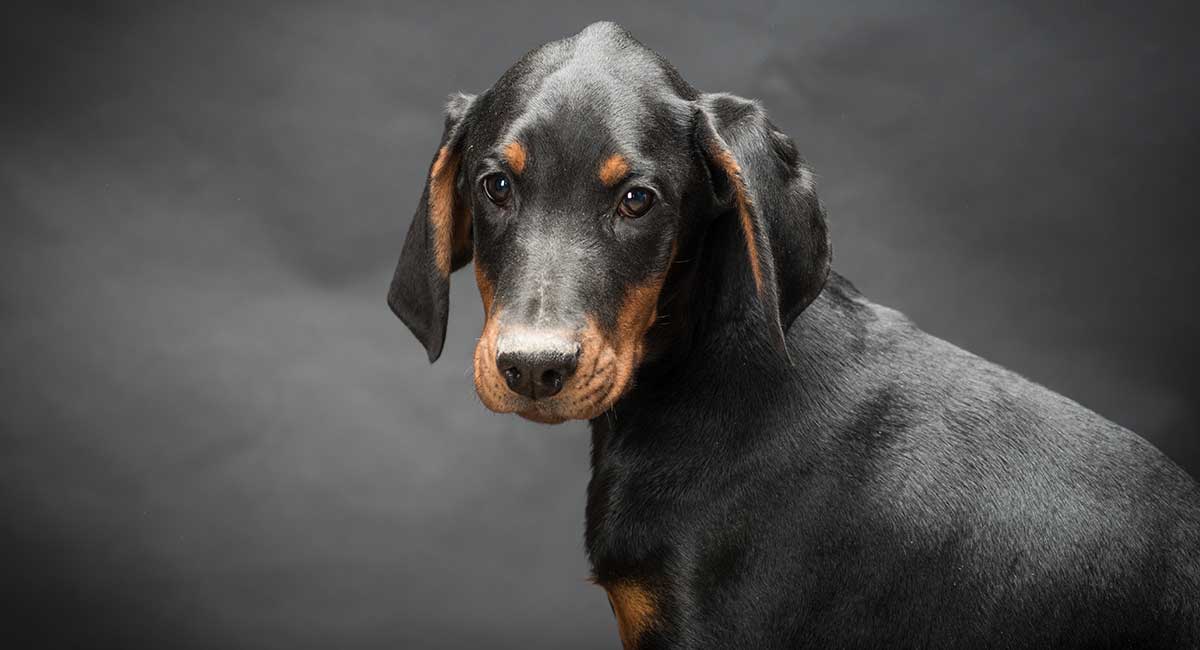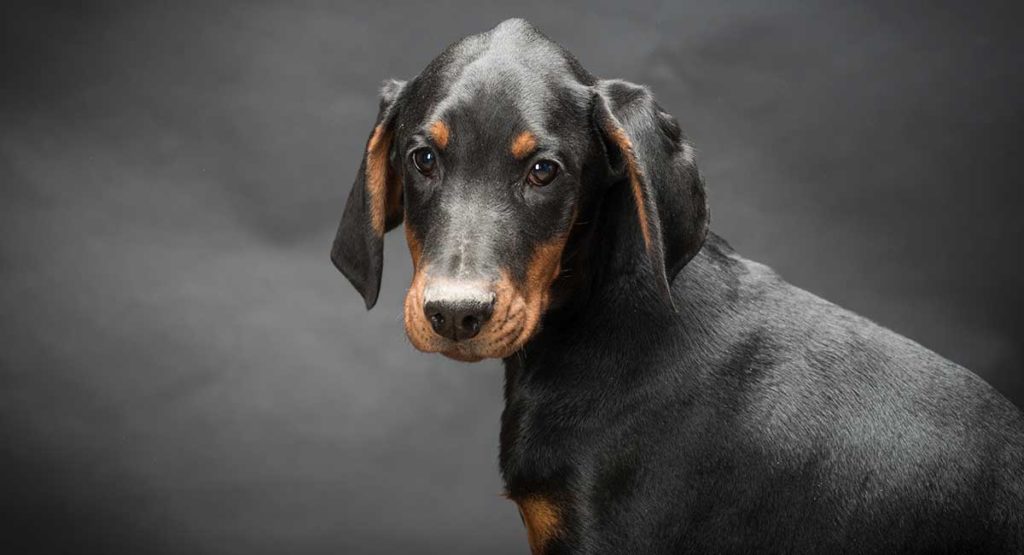 Papillon dogs have huge furry ears and make wonderful apartment pets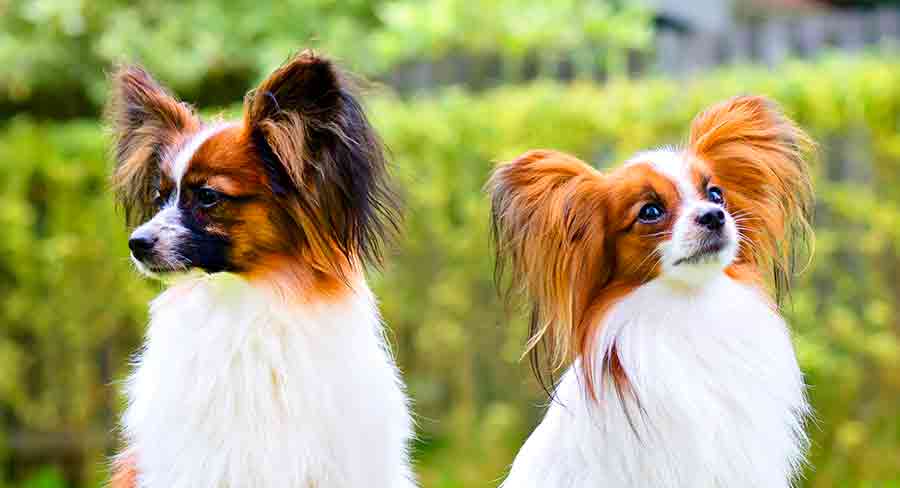 Pekingese might be a toy dog breed, but they have a large dog personality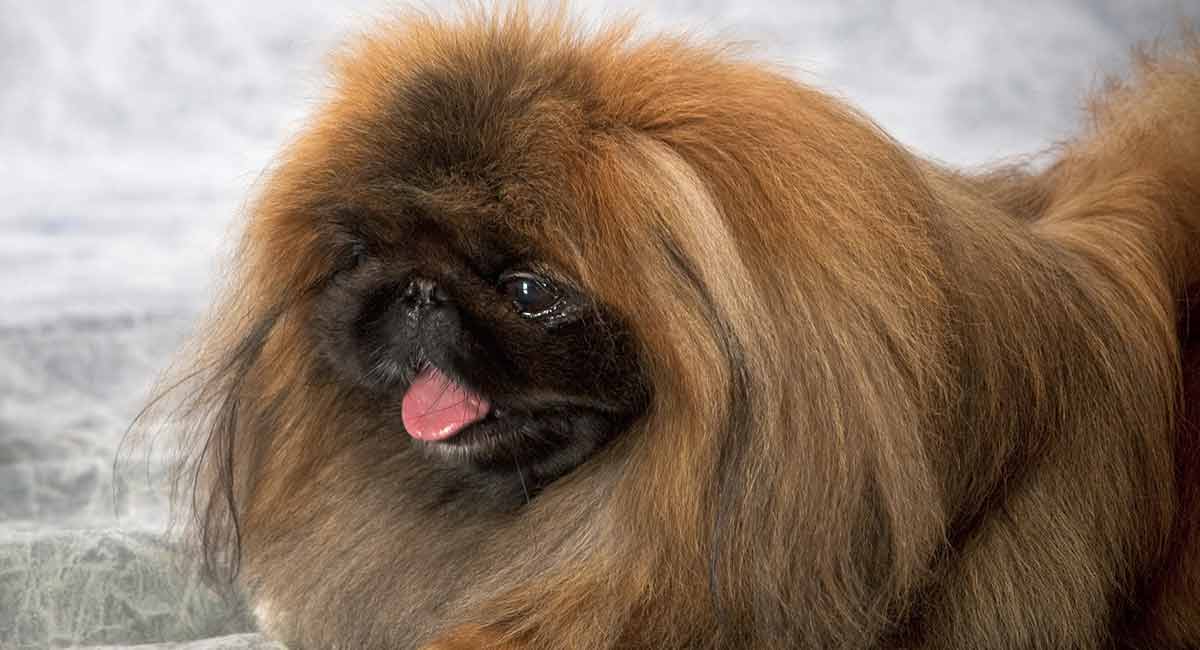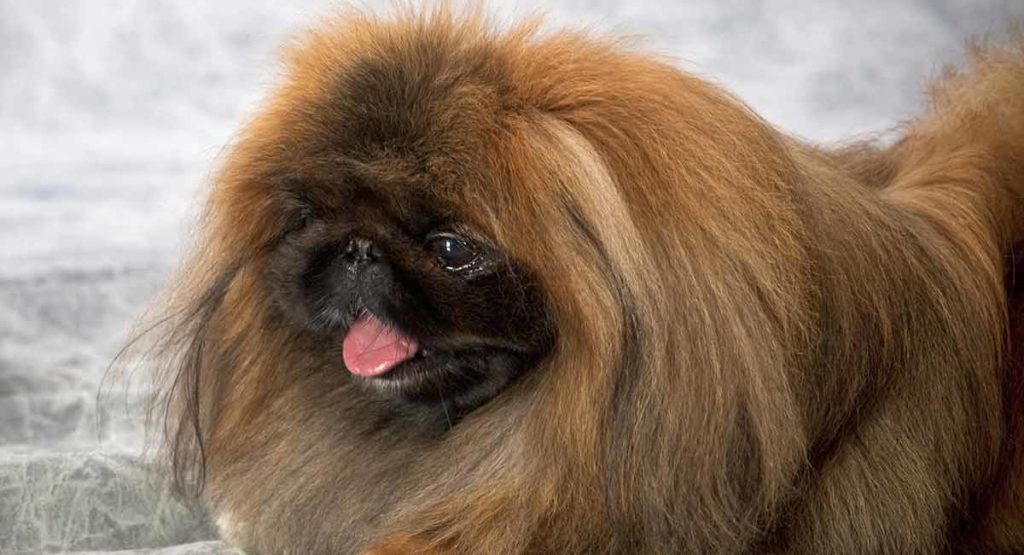 Pomeranian puppies are fluffy, soft and gentle with their family and friends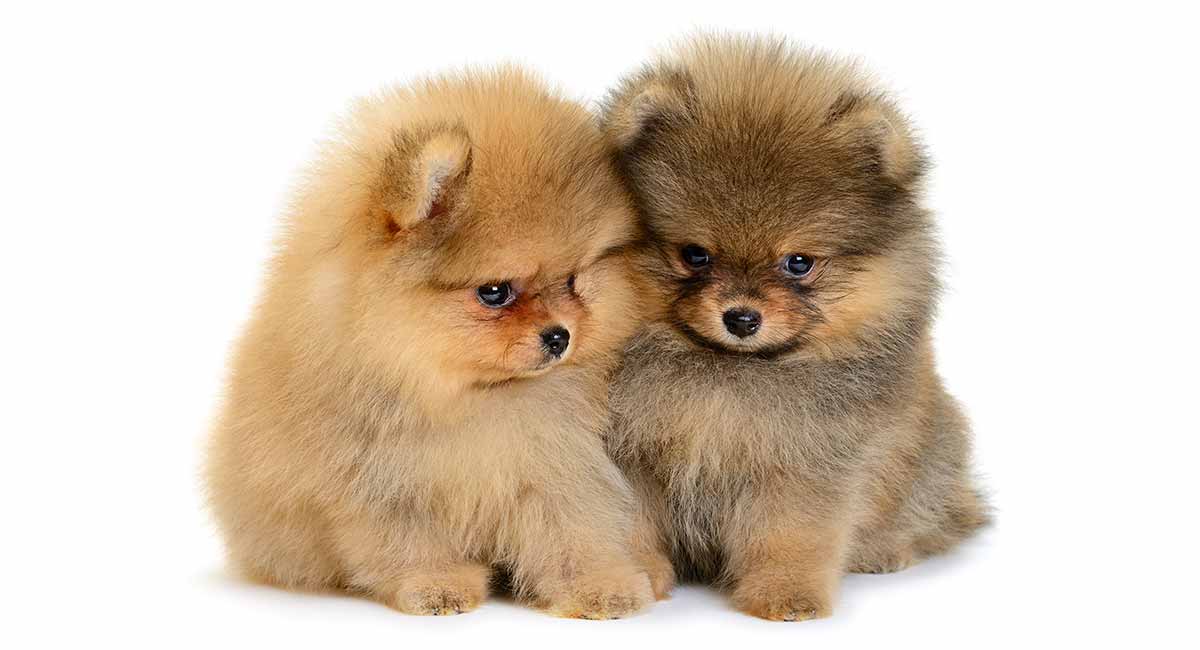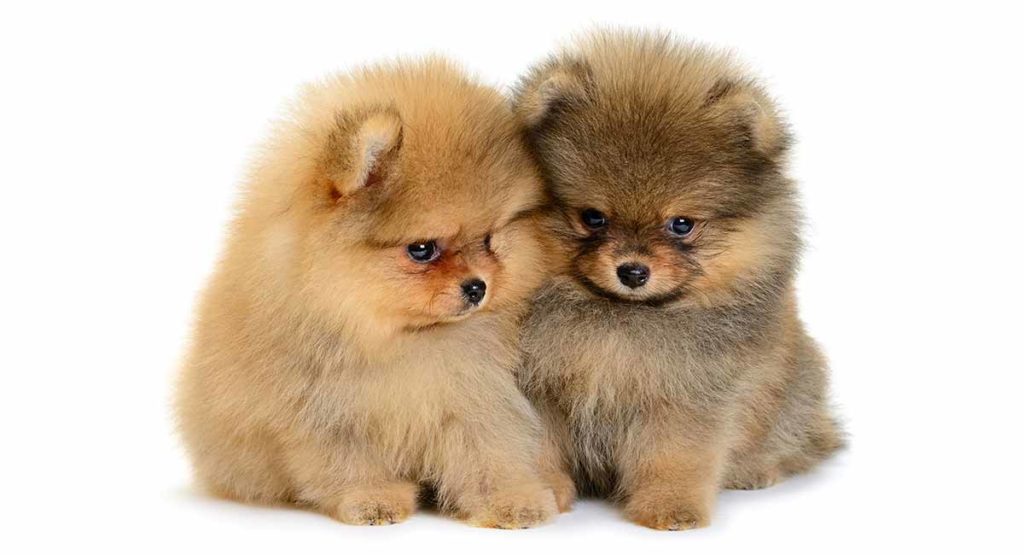 The Pug has a low energy gentle nature but sadly isn't the healthiest of the toy dog breeds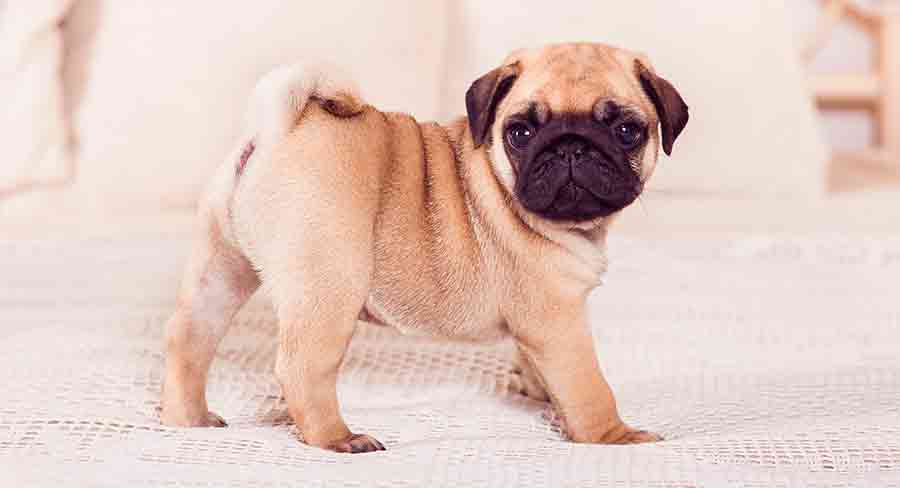 Shih Tzu dogs are confident, bold and assertive by nature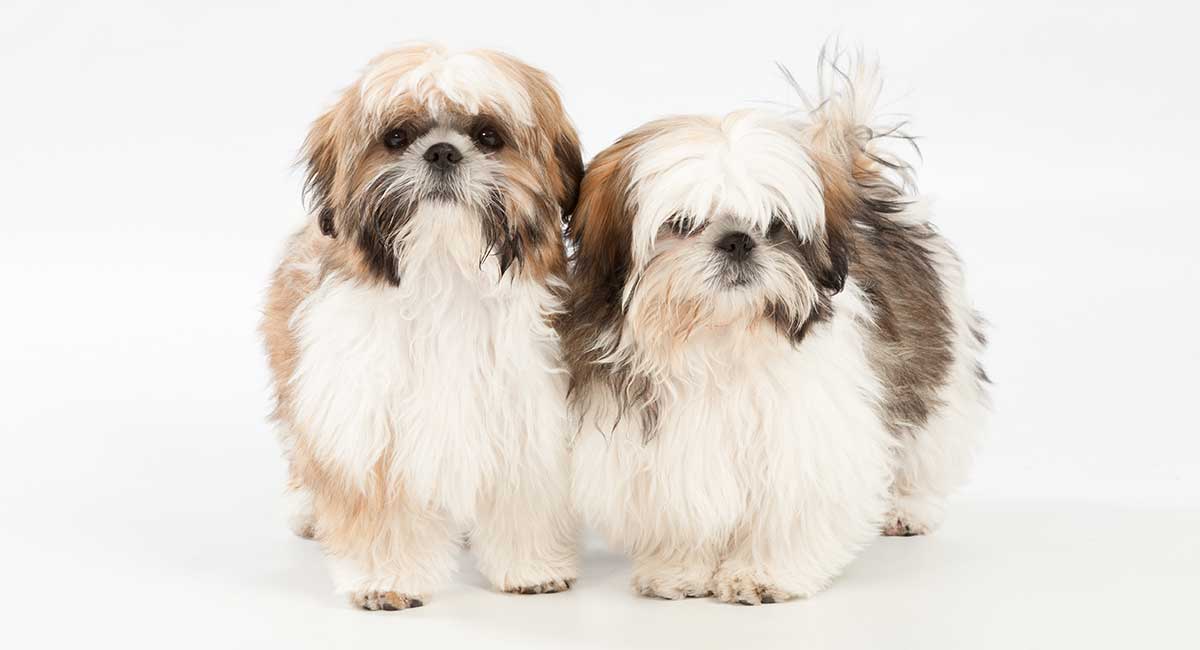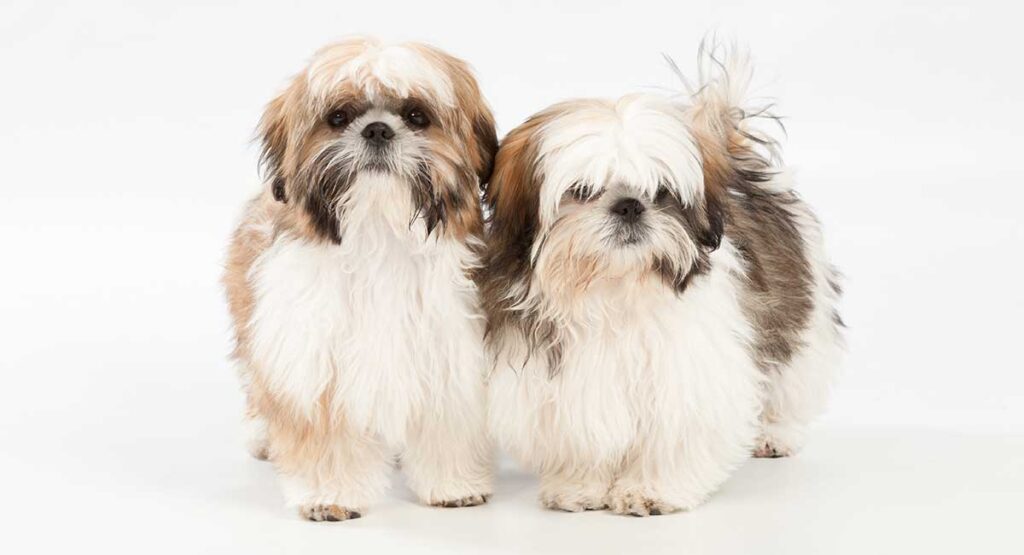 Toy Poodles are a tiny, independent dog with an adorable curly coat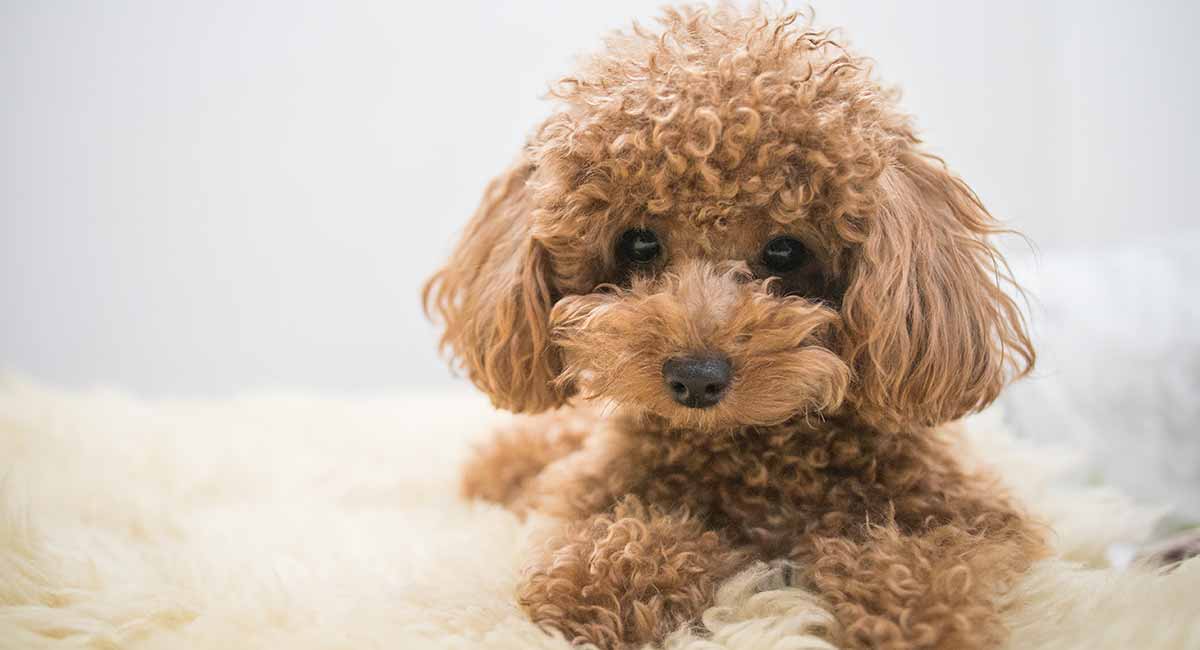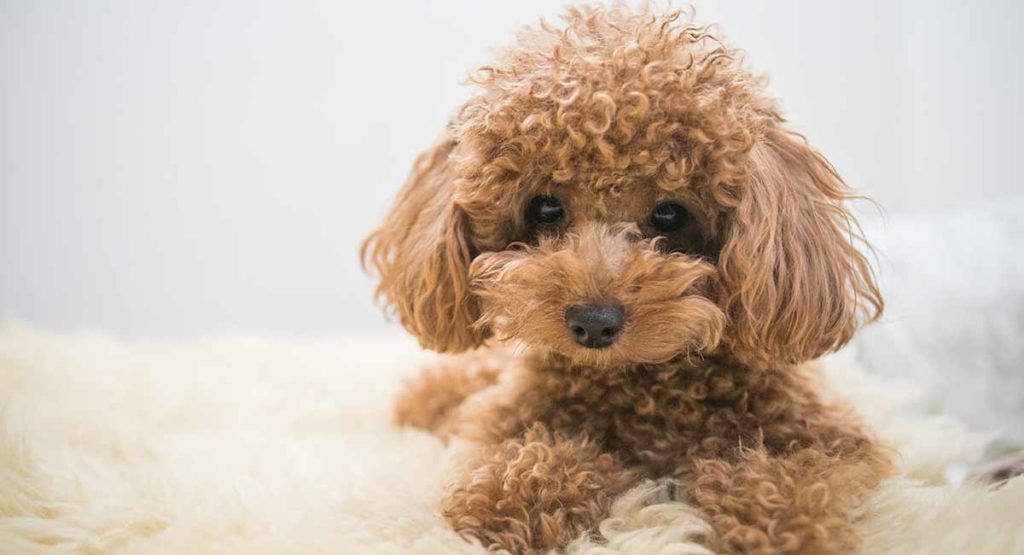 Popular Toy Dog Breeds
Let's take a closer look at some of the most popular toy dogs around right now. The ones you might be seriously considering adopting and bringing home.
Chihuahua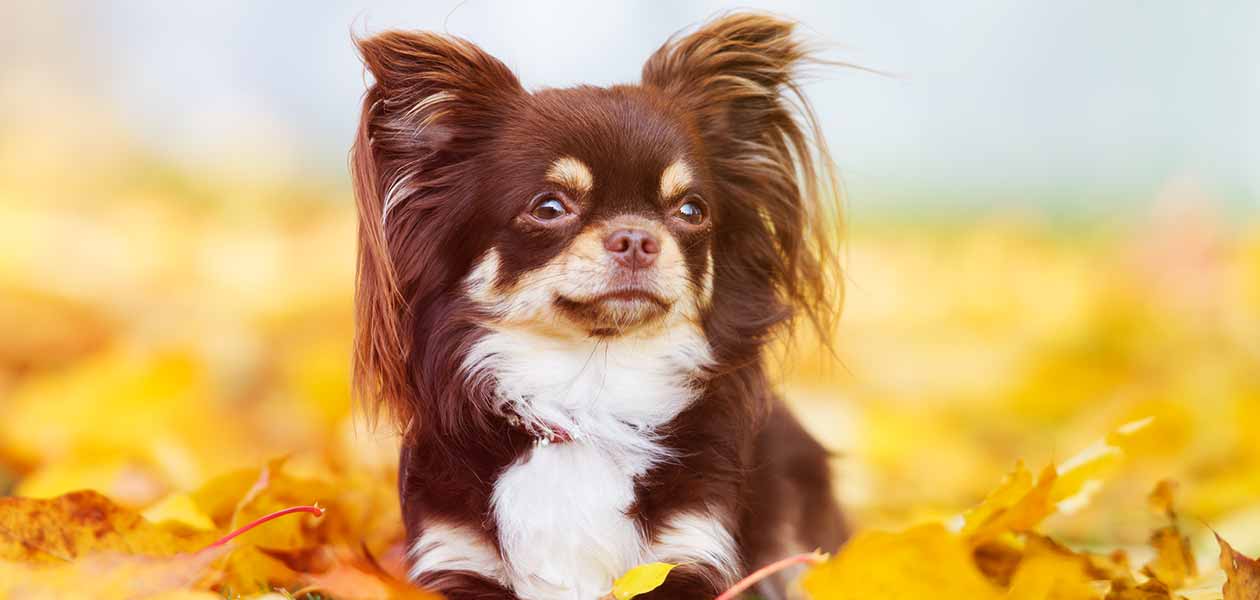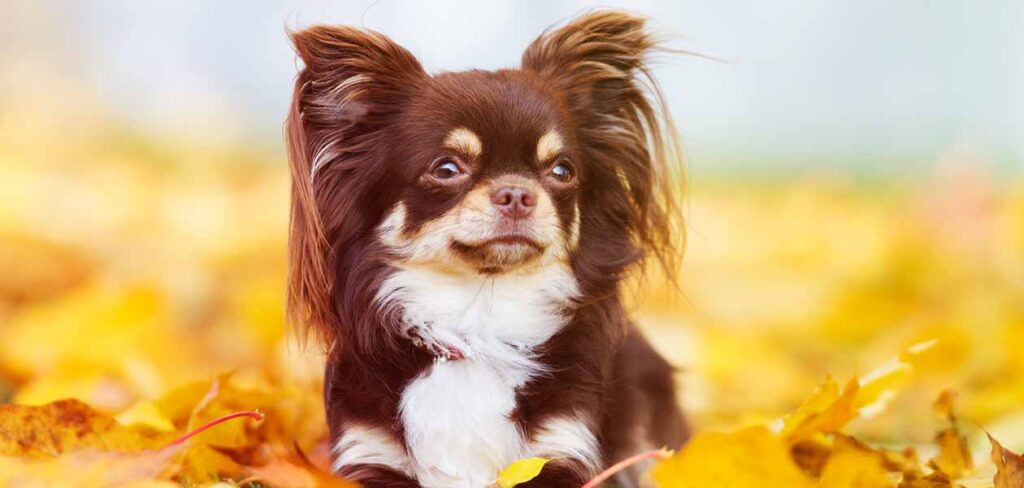 This petite powerhouse is perhaps one of the most popular Toy dog breeds of all time! These teensy dogs seldom weigh more than six or seven pounds yet offer a robust lifespan of 14 to 16 years – which is music to a dog lover's ears!
Today, the Chihuahua has become known as a purse dog in certain (celebrity) circles, but this is a dog whose personality is far bigger than any purse could hold. In Mexico, the Chihuahua is a national symbol and treasure! Elsewhere in the world, the Chihuahua is also known as a loyal, loving, and great family dog.
Chinese Crested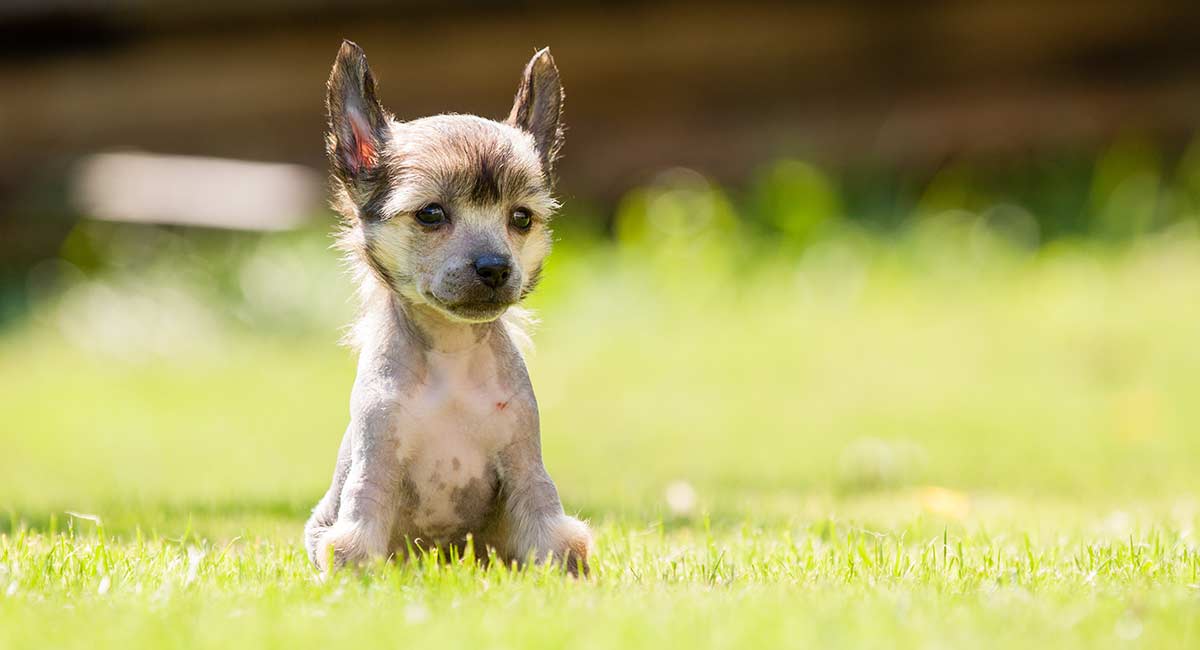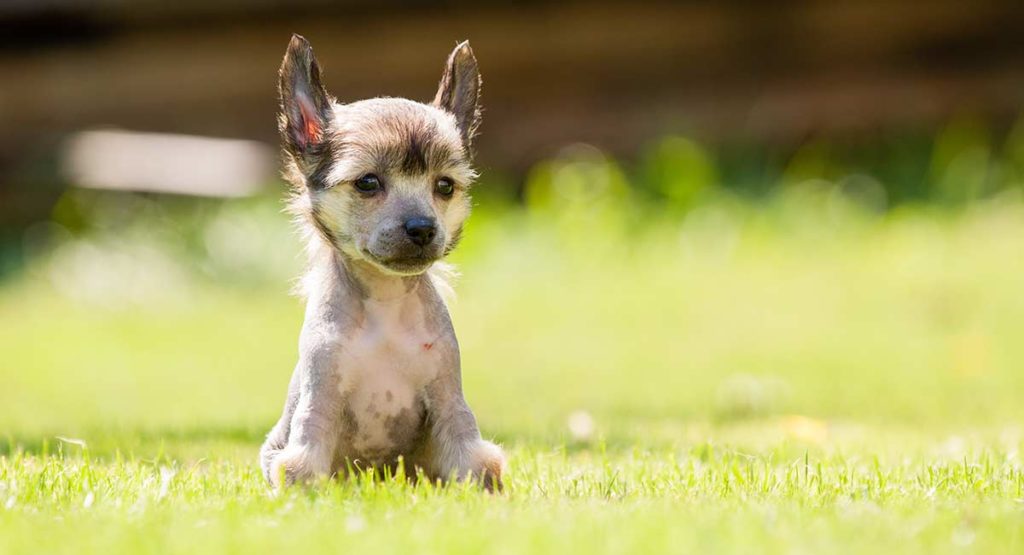 The Chinese Crested is one of those singular Toy dog breeds that, once seen, is never forgotten. Unusual for their spotted and mostly hairless skin, broken only by wild tufts of hair on the forehead, ears, and lower hocks, these small dogs weigh just 8 to 12 pounds.
What many people don't know is that there actually is a Chinese Crested breed that has hair – this breed is called the Powderpuff. The coat is very fine and silky soft. The Chinese Crested (of either line) is very playful and loving. They are smart and attentive, generally wanting to be with their people as much as possible. These pups make great family dogs! Both lines can live 13 to 18 years.
The Chinese Crested doesn't tend to do well in cold weather – this includes the Powderpuff line, as the coat is very thin. It will be important to make sure your Chinese Crested has warm winter clothes and warm bedding!
Havanese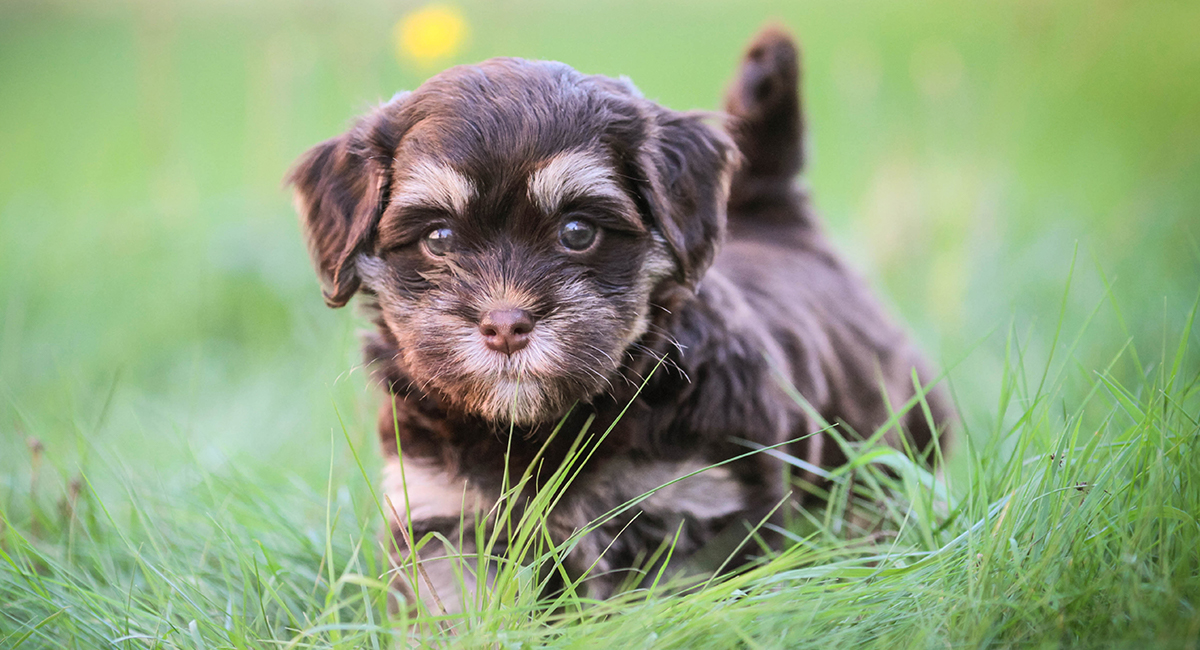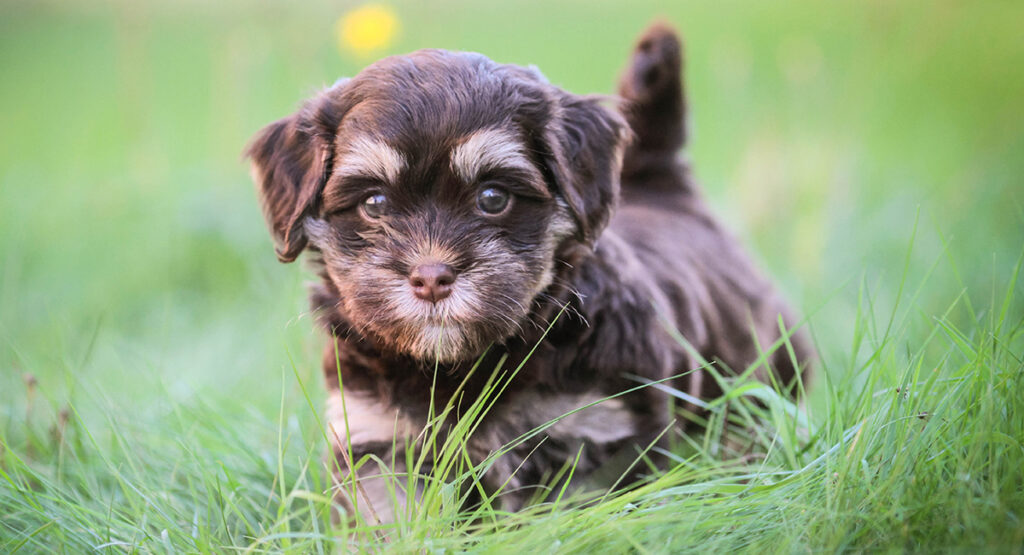 The Havanese is uniqueon the toy dog breeds list in that it is the sole representative that hails from Cuba! These lively, smart little dogs are absolutely adorable, with their plush long coats and big brown eyes.
The Havanese can range in size from 7 to 13 pounds. Happily, these dogs are quite long-lived, with an average lifespan ranging from 13 to 18 years.
One thing you will want to know in advance about the Havanese dog is that their lovely, silky coat needs daily brushing and grooming. You can opt for a short haircut to reduce this maintenance, but you will still need to make sure you have time daily for at least a quick brushing session!
Italian Greyhound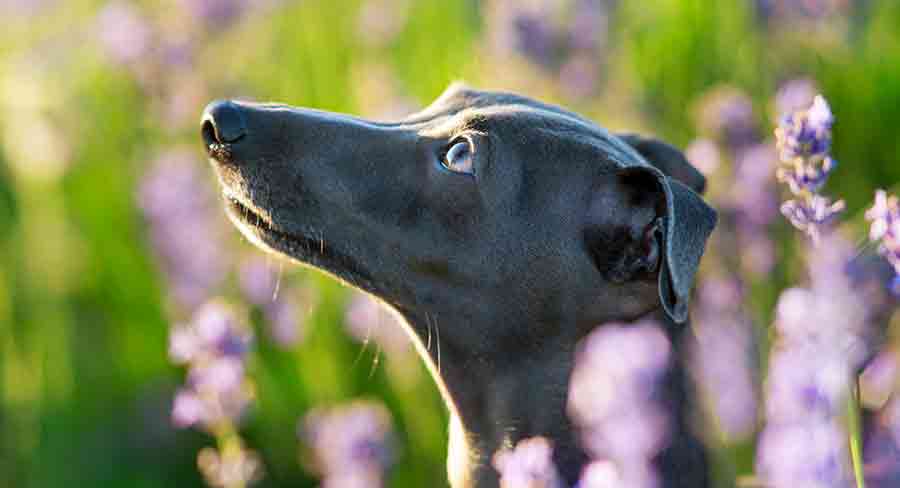 If you have ever watched a lean, lithe, and graceful Greyhound run and wished you could get up close and personal with such an amazing animal?
The Italian Greyhound is quite literally a mini Greyhound – a lovely little lap dog who also loves to race and run! This pup is quite tall among the Toy puppy breeds. Standing up to 15 inches high in adulthood, but weighs between 7 and 14 pounds like many adult Toy dogs. These dogs can live, on average, 14 or 15 years.
Maltese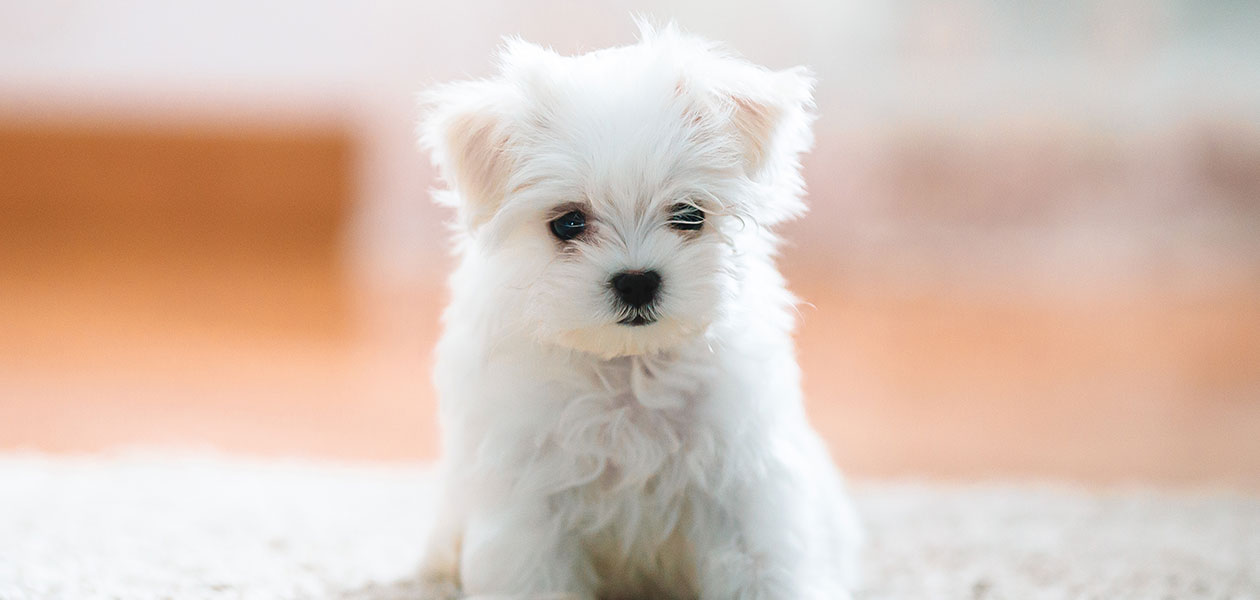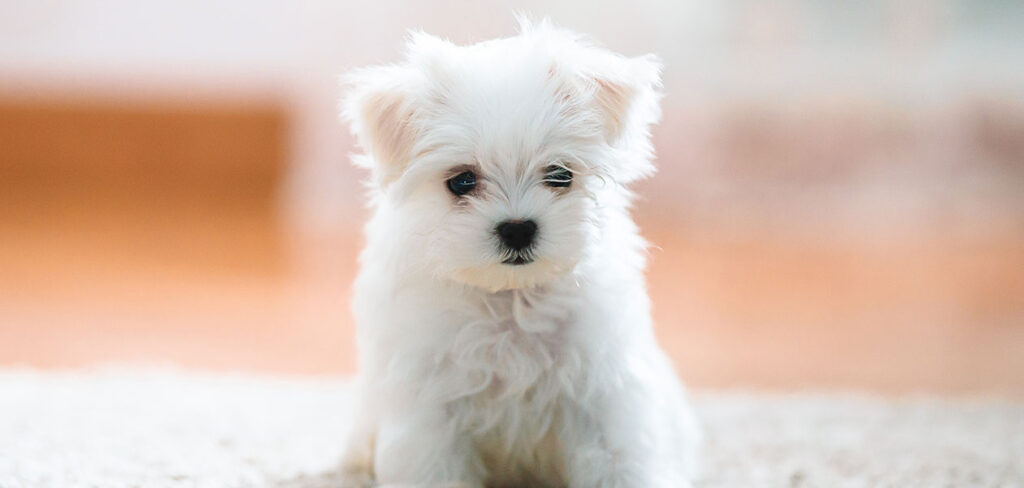 The Maltese stands apart even among white Toy dog breeds, with its pure, lush, jaw-droppingly silky white coat! These dogs can literally look like a moving carpet to the uninitiated, gliding along with every appearance of not even having paws under all that hair.
The Maltese calls the tiny island country of Malta home, although at this point it has lived all over the world for many millennia. These dogs weigh less than 7 pounds in nearly every case. Yet what they lack in size, they more than make up for in presence and personality! The Maltese can live anywhere from 12 to 15 years.
Papillon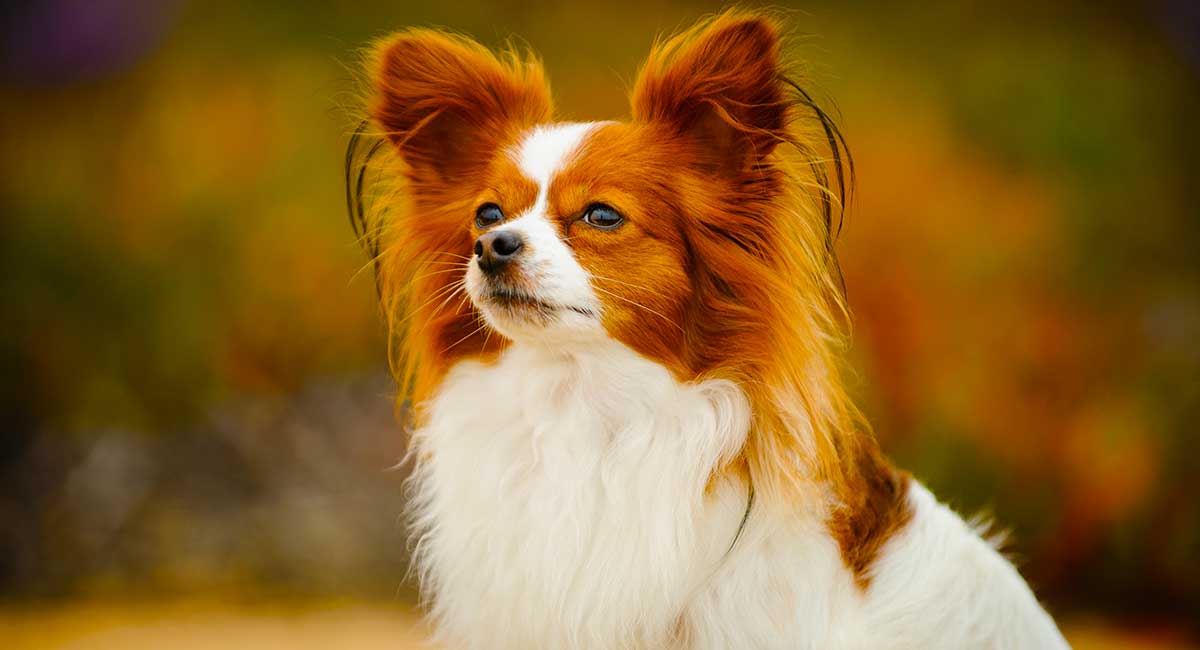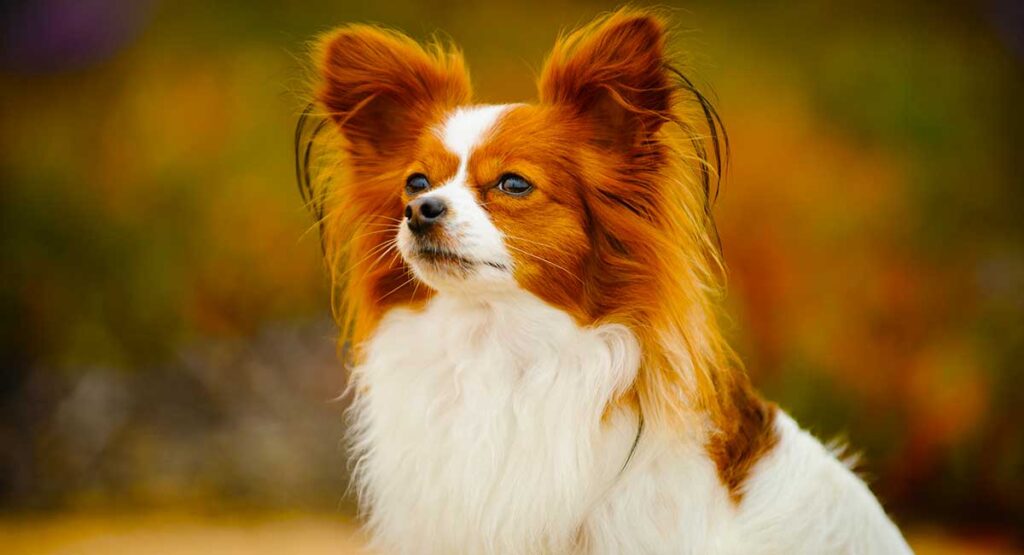 The Papillon may be tiny, but he is a mighty athlete! These dogs seemingly have it all – the body of a canine supermodel and the heart of an Olympian! This tiny dog weighs just 5 to 10 pounds but can live from 14 to 16 years.
There are two lines for the Papillon dog breed: the Papillon has the characteristic upright "butterfly" ears, and the Phalene has ears that droop downwards. Both have delicate arced tails and silky soft long-haired coats. However, neither the Papillon nor the Phalene needs a lot of brushing and grooming because their coat is a single layer.
The Papillon is very smart and loves to run and play with people as well as with other pets. These dogs can be great family dogs – they like other family pets, kids, and adults equally! The Papillon really needs the companionship of their human family and won't do well when left alone for long periods of time.
Pomeranian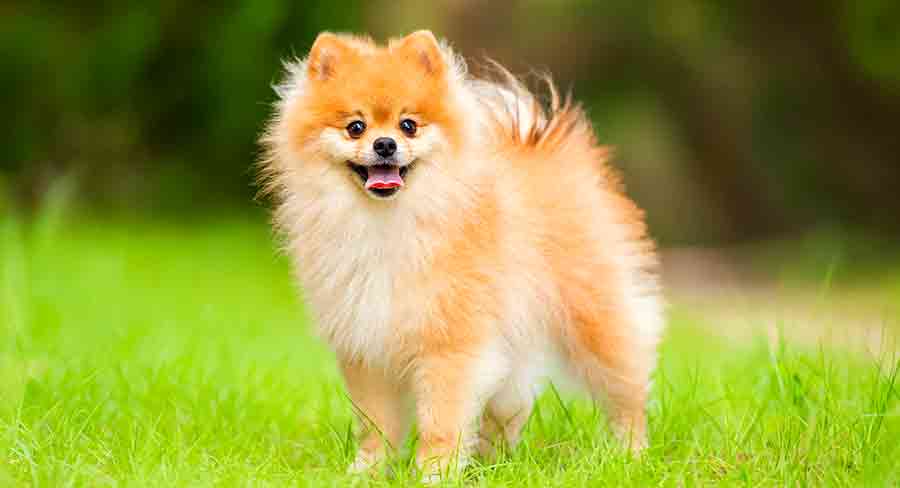 The fluffy Pomeranian is one of the smallest of all the Toy dog breeds, weighing just 3 to 7 pounds as an adult. However, the "Pom," as fans often call this dog, can live as long as 16 years!
Like many teensy dogs, the Pomeranian doesn't seem aware of her size, and certainly doesn't let it stop her from taking charge of family life. Because of their size and smarts, these dogs are also well-known escape artists, so be sure your yard is secure before letting your Pom outside!
Yorkshire Terrier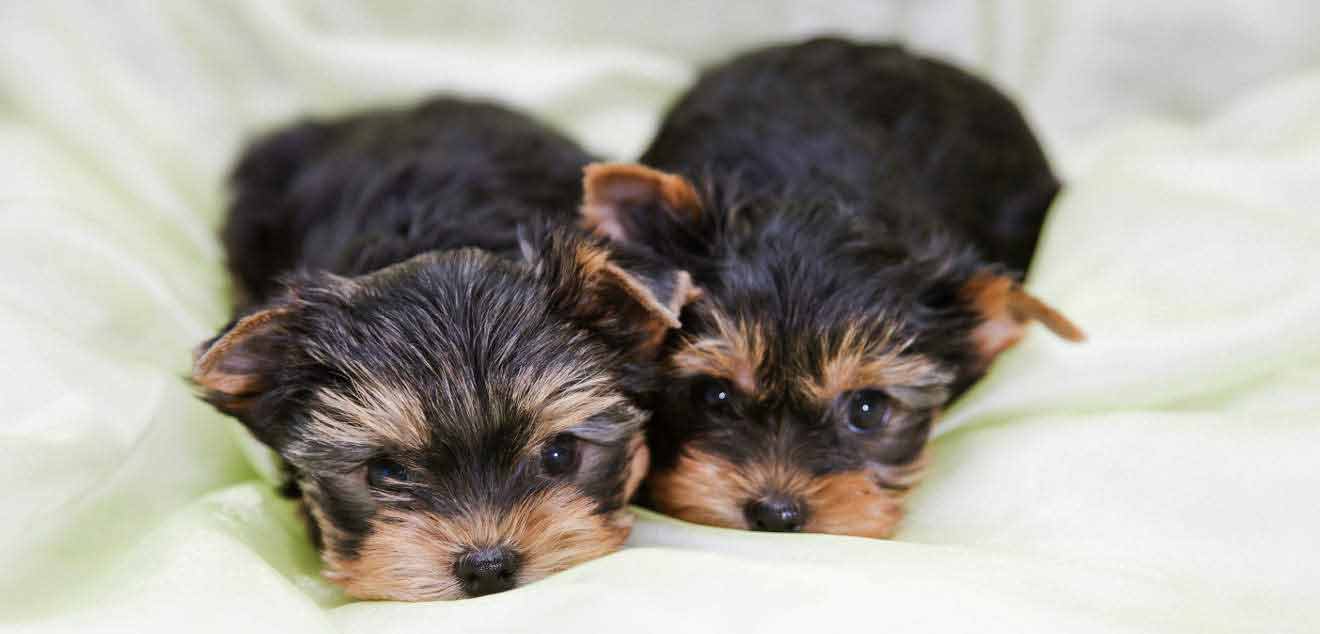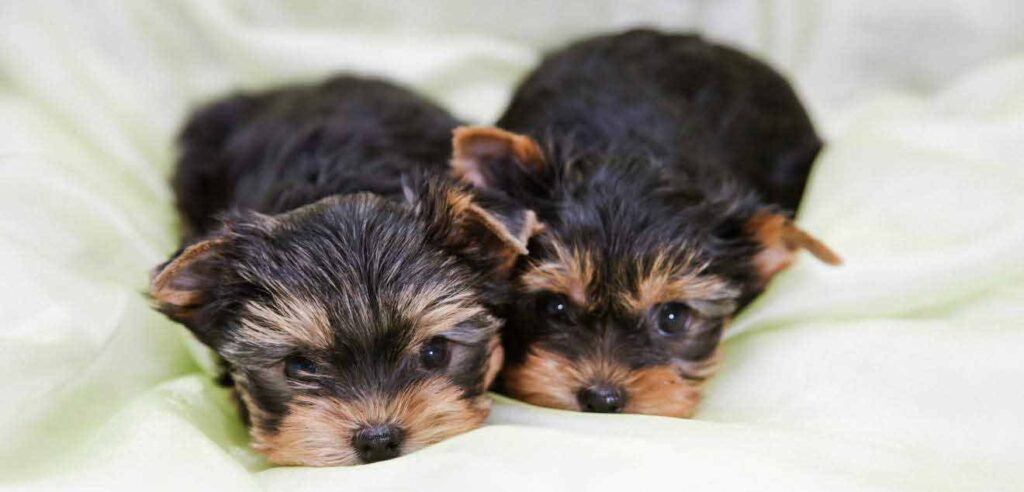 The diminutive Yorkshire Terrier is considered by many to be one of the hands-down best Toy breeds. The Yorkie weighs just 7 pounds but can live up to 15 years. This dog's signature trademark is his long, luxurious mane – one that makes many modern Yorkie owners think this dog's illustrious history as a ratter must be a myth!
Actually, the Yorkie's long coat is considered as close to hypoallergenic as a dog's coat can be. It is more like human hair than dog hair. However, this also means the Yorkie's coat needs the same level of care you would give to your own hair. This can be a big commitment for some time-crunched dog owners.
Health Issues In Toy Breeds
Even the healthiest, hardiest, and best Toy dog breeds will require special attention and care in certain key areas due to their extremely small size.
This is due at times to the extensive inbreeding that occurs in order to get very tiny dogs. And Toy dogs also have the natural handicap of being quite small and delicate. But there are other issues at hand as well.
Collapsed Trachea
One common issue that Toy dog breed owners must always be aware of is the fragility of these dogs' necks. Tracheal collapse and damaged cartilage can quickly occur just by using the wrong type of leash and collar system! This is one of the reasons why many vets recommend a halter and leash rather than a collar for small dogs.
Dental Issues in Toy Dog Breeds
Toy dog breeds can also struggle with dental issues, since often the baby teeth do not fall out like they are supposed to as the adult teeth grow in. This is a situation your veterinarian can help with by manually extracting the baby teeth to make room for the adult teeth.
Hypoglycemia
Hypoglycemia (low blood sugar) is another common issue among Toy dog breeds. Because these dogs are so small, they need to eat quite frequently (often 4 to 6 times daily even in adulthood) to maintain their blood sugar. For this reason, it is always wise to keep some nutritional supplement to give to your tiny pup right away if she starts showing signs of low blood sugar.
Toy Dog Body Temperature
Yet another potentially serious health issue in Toy dog breeds is low body temperature. Here again, it is the dog's small size that causes the severity of the issues. These dogs can really struggle to stay warm enough on their own, especially in colder climates.
When you see a Toy dog wearing a little outfit, it certainly does look really cute. But often that adorable outfit has a much more functional purpose – keeping that tiny Toy dog warm! Some people love to dress their pets up and other people do not. However, if you choose to care for a Toy dog breed, you may need to be willing to buy your pup some warm clothing.
Accidents with Toy Dog Breeds
Finally, a Toy dog's tiny size can create a situation ripe for a heartbreaking and ultimately preventable accident. Stepping on, tripping over, or falling onto a Toy dog can be instantly fatal to your tiny pet.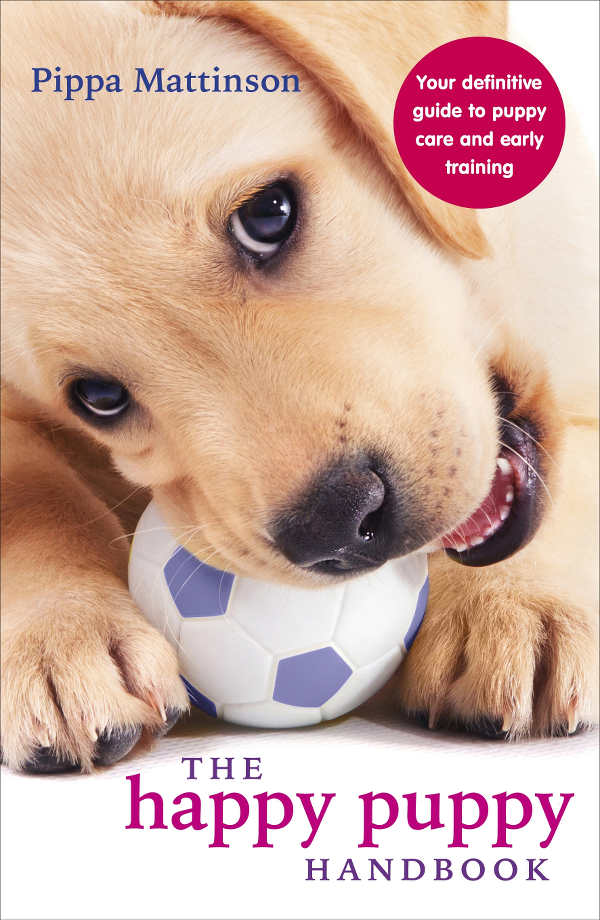 Rough handling or play, even if it wouldn't be rough for a larger dog, can have the same deadly effect.
Being aware of these types of special size-related health issues can help you decide if owning one of the cutest Toy dog breeds on the planet is worth the potential health risks you and your new pup will face.
If you do decide to proceed, careful pre-planning, lots of research, and attentive preventative veterinary care can go a long way towards minimizing the known risks of caring for a Toy dog!
Toy Dog Breed Specific Structural Issues
Some breeds have issues related not just to their small size, but their shape. The gorgeous Cavalier for example has a tiny skull. This can cause a horrific disease called syringo myelia. Never buy a Cavalier puppy unless the parents have both been tested clear.
Sadly some other issues, like those caused by having a flat face, are harder to avoid. Although some breeders are trying their best to improve their ability to breathe and regulate heat by breeding longer muzzles.
Toy Dog Care
Caring for toy dog breeds is a little different to larger canines. They need a special diet, that is easy to digest and chew.
You need to be careful around the house, as they can easily be trodden on or get into areas that you thought were out of bounds! And you'll need to pick collars, harnesses and even beds to suit their smaller stature.
Choosing A Toy Dog Breed
It is easy to get swept up in a day dream when picking a dog. Especially a tiny and adorable one. But just like with any sized pet, you need to really get to know any of the toy dog breeds before you bring home a new puppy. Look at the level of activity they need, what health issues the parents need to be tested for and what their temperament is like.
Think about the other members of the family and how well they will mix with a tiny frail pup. And how much time you have to devote to their care. Our favorite toy dog breeds as pets are those which are most likely to live happy and healthy lives. Like the Yorkshire Terrier, Toy Poodle or Papillon.