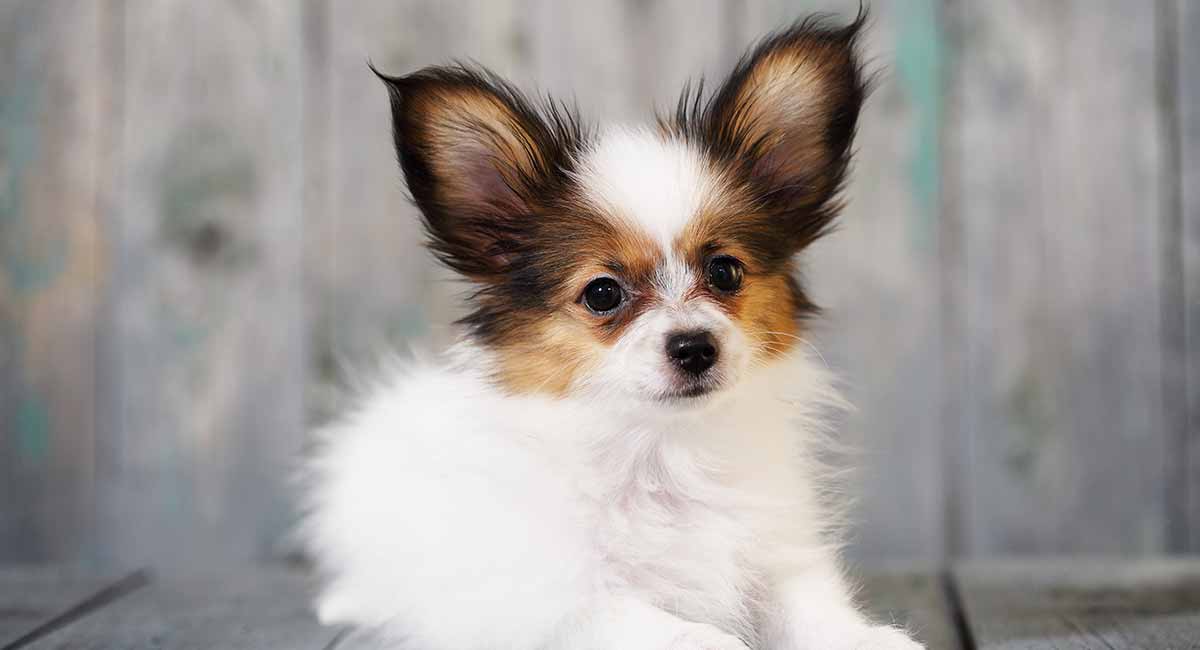 Are you having trouble coming up with good Papillon names? Choosing the perfect name for your puppy can be difficult, especially if you're not the only one who has a say in the matter.
I must have offered up nearly 100 names to my family before we decided on Luca for our German Wirehaired Pointer. Even if you don't have picky family members, you have trouble finding a name that really stands out to you.
You and your pooch will have to live with this name, so it has to be something you really like.
Whether you prefer unique names or common ones, don't worry about what other people think.
It's your dog, and you're the one who will say the name the most.
We've put together this article, as well as a number of others, to help you come up with a great name for your new Papillon puppy.
Most Popular Dog Names
Are you wondering what names other people are choosing for their dogs?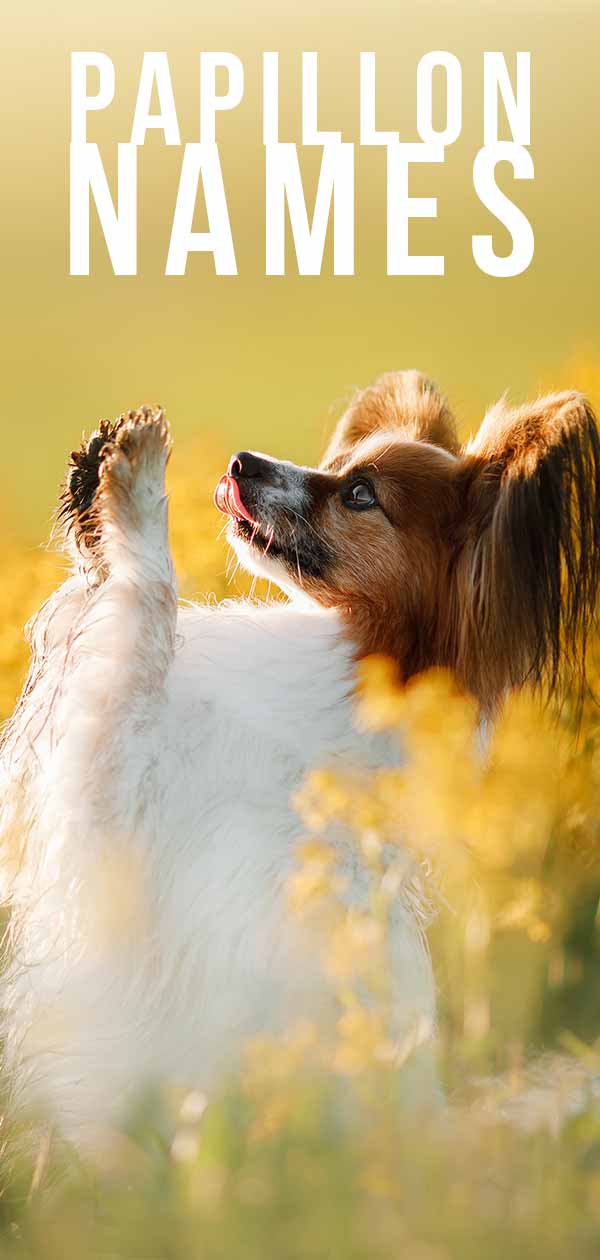 Maybe you'd like to avoid popular names.
Or maybe you hope to find something that others will like, too.
According to our Dog Names Survey, the following the top 10 male dog names are:
Charlie
Becks
Max
Buddy
Cooper
Jack
Toby
Henry
Bear
Scout
These names were also pretty popular, each winning a spot in the top 40:
Tucker
Marley
Monty
Leo
Finn
Dexter
Barney
Alfie
Angus
Milo
Oscar
Shadow
Sam
Gus
Murphy
Harry
Hunter
Teddy
Jasper
Brodie
Rufus
Jake
Winston
Loki
Kona
Bruce
Zeus
Ben
Ollie
Bruno
Top Female Dog Names for Papillons
We've also collected your favorite female dog names via the Dog Names Survey, and here are the top ten:
Bella
Molly
Coco
Lucy
Poppy
Luna
Daisy
Sadie
Ruby
Willow
Some other popular names include:
Holly
Bailey
Lily (and Lilly)
Maggie
Millie
Lola
Abby
Annie
Amber
Penny
Pepper
Ellie
Tilly
Gracie
Stella
Lexi
Sophie
Casey
Maisie
Rosie
Skye
Layla
Pippa
Ginger
Honey
Roxy
Nala
Piper
Butterfly Papillon Names
Did you know that papillon is the French word for butterfly?
The name makes sense for the breed, as their ears and the silky hair that hangs from them create the image of a butterfly's wings.
Here are some names inspired by different types of butterflies.
Admiral (from Red Admiral)
Adonis (from Adonis Blue)
Alexandra (from Queen Alexandra Birdwing Butterfly)
Argus (from Brown Argus)
Blue (many butterflies have blue in their name, like the Blue Emperor)
Camilla (camilla is a species of butterfly)
Chestnut (from Chestnut Tiger)
Copper (a few butterflies have copper in their names, such as the American Copper)
Cupid (from Cupido, a genus of butterflies)
Dana (from the genus Danaus)
Duke (from Duke of Burgundy)
Edith (from Edith's Checkerspot)
Eryn (from the genus Erynnis)
Heath (from Small Heath)
Iris (iris is a species name for some butterflies)
Julia (from the Dryas iulia, commonly called the Julia butterfly)
Lady (from Painted Lady)
Liby (from Libytheana, a genus of butterflies)
Melissa (this is a species name for some butterflies)
Peacock
Pearl (from the Pearl-bordered Fritillary)
Pierre (from Pieris napi)
Marshall (from marshalli, a species of butterfly)
Meadow (from Meadow Brown)
Monarch
Red (also from Red Admiral)
Ringlet (this is the common name for the Aphantopus hyperantus butterfly)
Rubi (rubi is a species of butterfly)
Sam/Samuel (from Samuelis, a subspecies of butterflies)
Selene (selene is a species name for some butterflies)
Silver (commonly used in butterfly names: Silver-spotted Skipper, Silver-studded Blue)
Skipper (Skipper is the colloquial term for the Hesperiidae family of butterflies and moths)
Tullia (tullia is a species of butterfly)
Vanessa (Vanessa is a genus of butterflies)
Cute Papillon Names
All dogs are adorable, but the Papillon's diminutive size makes it the perfect candidate for cute names — you know, the type of name you probably wouldn't give to an imposing guard dog.
Below is a list of some of the cutest Papillon names.
Female:
Buttercup
Delilah
Dixie
Flora
Flower
Gigi
Lilah
Lulu
Marigold
Penelope
Phoebe
Rosie
Tulip
Twinkle
Male:
Acorn
Archie
Beau
Boots
Buddy
Buttons
Doglet
Gizmo
Max
Nibbles
Nugget
Pebble
Ziggy
Papillon Names Inspired by Food
Papillons can be picky eaters, which makesgiving them a food inspired name a bit of fun. Here are some of our favorite food-related Papillon names:
Apple
Bean
Biscuit
Brownie
Cherry
Cinnamon
Cocoa
Cookie
Crouton
Cupcake
Dumpling
Fruity Pebbles (pebbles for short)
Ginger
Honey
Jellybean
Kit Kat
Kiwi
Latte
Mocha
Muffin
Nacho
Noodle
Oreo
Peanut
Pickle
Pistacchio
Popcorn
Pumpkin
Ruffles
Spice
Tater Tot
Cute not your thing? Check out our list of cool names, too!
Unique Papillon Names
If you're anything like me, you're not into common names like Max or Hunter.
We want something a little more unusual.
The downside is, unique names can be hard to think of on your own, and some of them are just downright weird.
Here's a list of unique names that aren't too bizarre.
Female:
Ava
Avia
Celeste
Daphne
Deena
Farrah
Fiona
Kaia
Kiara
Layla
Lita
Lyra
Nala
Nyla
Reena
Silky
Talia
Vivi
Male:
Alfred
Aspen
Ayden
Boomer
Cedric
Cheech
Curtis
Desmond
Egan
Fletcher
Francis
Horace
Ivan
Micah
Norman
Percy
Ritz
Sitka
Taz
Famous Dog Names
If you admire a certain character or actor, you might really want to name something or someone after them.
Perhaps your significant other won't let you name your next kid Khaleesi, but you could certainly get away with naming your dog that.
Here is a list of famous names that you might like for your dog.
First, we'll start with the names of famous dogs.
Female Famous Dog Names
Beatrice (Best in Show)
Belle (Peanuts comics)
Bullseye (The Target mascot, which has been portrayed by female dogs, though the character is said to be male)
Daisy (Blondie comics)
Fifi (The Rugrats)
Gidget (The Secret Life of Pets)
Lady (Lady and the Tramp and Game of Thrones — Sansa Stark names her direwolf Lady)
Ladybird (King of the Hill)
Lassie (Lassie: The Movie)
Miss Agnes (Best in Show)
Nana (Peter Pan)
Nymeria (Arya Stark's direwolf)
Perdita (101 Dalmatians)
Rita (Oliver & Company)
Rosebud (Air Buddies)
Sandy (Little Orphan Annie)
Summer (Bran Stark's direwolf)
Winky (Best in Show)
Male Famous Dog Names
Balto (from the movie Balto)
Benji (from the movie Benji)
Bolt (Disney's Bolt)
Brian (Family Guy)
Buddy (Air Bud)
Buck (The Call of the Wild)
Butch (Best in Show)
Chance (Homeward Bound)
Charlie (All Dogs Go to Heaven)
Copper (The Fox and The Hound)
Fang (Hagrid's dog in Harry Potter)
Fluffy (Hagrid's three-headed dog in Harry Potter)
Ghost (Jon Snow's direwolf)
Grey Wind (Robb Stark's direwolf)
Hachi (Hachi: A Dog's Tale)
Hubert (Best in Show)
Marley (Marley and Me)
Odie (Garfield)
Padfoot (Sirius Black's nickname in Harry Potter)
Pal (This was the name of the first of nine male Collies who played Lassie; males were chosen because they were
bigger than females)
Pongo (101 Dalmatians)
Scooby (Scooby Doo)
Scrappy (Scooby Doo's nephew)
Shadow (Homeward Bound)
Shaggydog (Rickon Stark's direwolf)
Sirius (as in Sirius Black, from Harry Potter)
Snoopy (Peanuts comics)
Vincent (the Labrador Retriever in the TV series Lost)
Wishbone (from the TV series Wishbone)
Zuma (A chocolate Labrador from the kid's show PAW Patrol)
Other Famous Names
If you want to name your dog after a character, historical figure, or otherwise, we have some great ideas for that, too!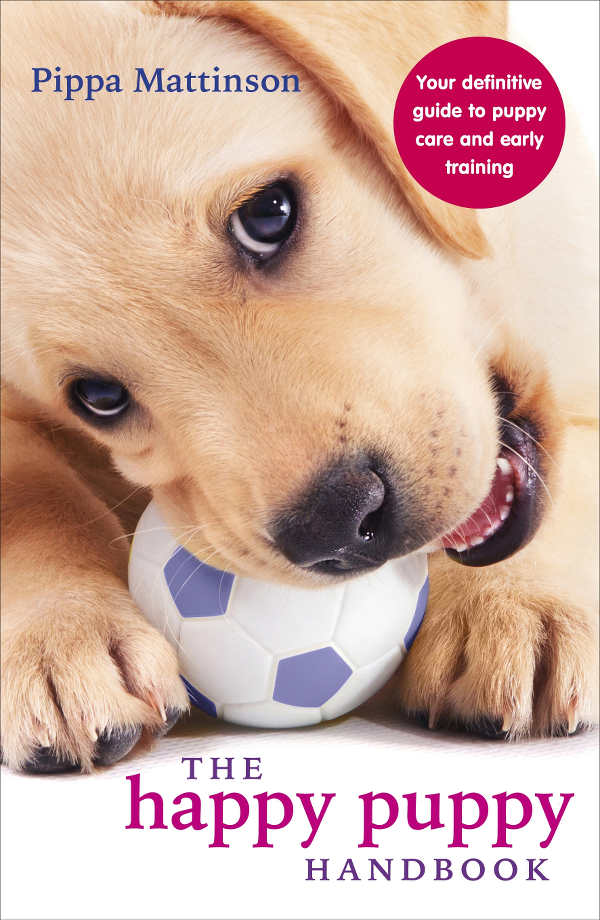 Female:
Alice (Alice in Wonderland)
Arya (Game of Thrones)
Athena (Greek goddess of war and wisdom)
Hermione (Harry Potter)
Jane (Jane Eyre)
Lucille (Lucille Ball)
Morgana (Arthurian legend)
Nala (The Lion King)
Ophelia (Hamlet)
Pippi (Pippi Longstocking)
Rosa (Rosa Parks)
Sylvia (Sylvia Plath)
Twiggy
Male:
Atticus (To Kill a Mockingbird)
Bartleby (Bartleby, the Scrivener)
Dante (Dante's Inferno)
Darcy (Pride and Prejudice)
Drogon (One of the dragons from Game of Thrones)
Edgar (Edgar Allen Poe)
Hawthorne (Nathaniel Hawthorne)
Homer (Simpson, or the one who wrote The Odyssey; it's up to you)
Hot Pie (Game of Thrones)
Huck (The Adventures of Huckleberry Finn)
Jorah (Game of Thrones)
Merlin (Arthurian legend)
Milton (John Milton)
Starbuck (Moby Dick)
The Best Papillon Names
Choosing a name for a new Papillon puppy is an exciting event, but it can be stressful as well.
Sometimes you're not the only one with a say in the matter, or you just can't seem to find anything you like.
Maybe you've got a name all picked out, but once you bring your puppy home, it just doesn't seem to suit her at all. Back to the drawing board you go.
We hope you've found this article helpful and that you've found the perfect name for your puppy.
If not, never fear! We have plenty of articles dedicated to naming dogs on our website; just visit us here.
Have You Chosen Your Favorite Papillon Name?
Did you find the perfect moniker for your pup? Let us know in the comments! Check out more ideas in our cool dog names article!