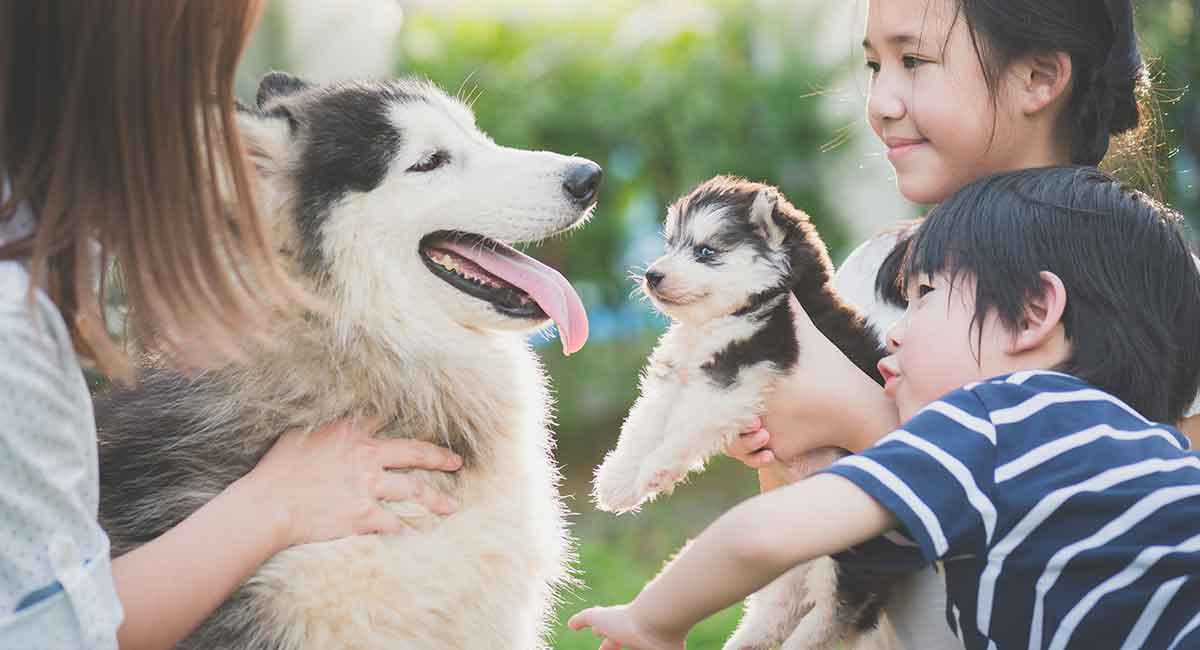 Inspiration for the best female dog names can come from a number of places!
Check out the latest results from the International Dog Name Survey. This has shown the most popular names for girl puppies right now.
Top 100 Female Dog Names 2019
| | |
| --- | --- |
| Bella | Luna |
| Ruby | Molly |
| Willow | Bailey |
| Lola | Bonnie |
| Sadie | Penny |
| Lucy | Honey |
| Princess | Chloe |
| Ginger | Lily |
| Daisy | Holly |
| Riley | Pepper |
| Lily | Roxy |
| Sophie | Coco |
| Ivy | Gypsy |
| Dolly | Kali |
| Pippa | Maggie |
| Poppy | Scout |
| Sydney | Rosie |
| Zelda | Ella |
| Brandy | Dixie |
| Happy | Lexi |
| Maya | Juno |
| Gracie | Paisley |
| Millie | Ember |
| Samantha | Winchester |
| Phoebe | Sugar |
| Stella | Piper |
| Sage | Sissy |
| Shiloh | Angel |
| Arwen | Daisy Mae |
| Greta | Belle |
| Georgia | Cali |
| Heidi | Nova |
| Winnie | Missy |
| Evie | Bunny |
| Ginny | Skye |
| Autumn | Hayley |
| Cassie | Stormy |
| Ziva | Jazzy |
| Kennedy | Remington |
| Mabel | Milly |
| Tinkerbell | Nikki |
| Noodles | Athena |
| Pearl | Peggy |
| Lulu | Ruby Belle |
| Sassy | Gloria |
| Islay | Summer |
| Tessa | Tilly |
| Echo | Whiskey |
| Willa | Delilah |
| Zilla | Jasmine |
We have plenty more female dog name ideas! You can click on the links below for specific breed inspired ideas. Or simply scroll down for hundreds more cute, cool female dog name ideas and advice!
DOG NAMES BY BREED
In This Article
A lot of our readers have added their own dog names and ideas in the comments. We've added these into the article at the bottom of the page! Is your pup's ideal name on here?
But before this, let's discuss choosing a female dog name.
We won't just give you ideas, and suggestions. We'll also show you how to create more of your own.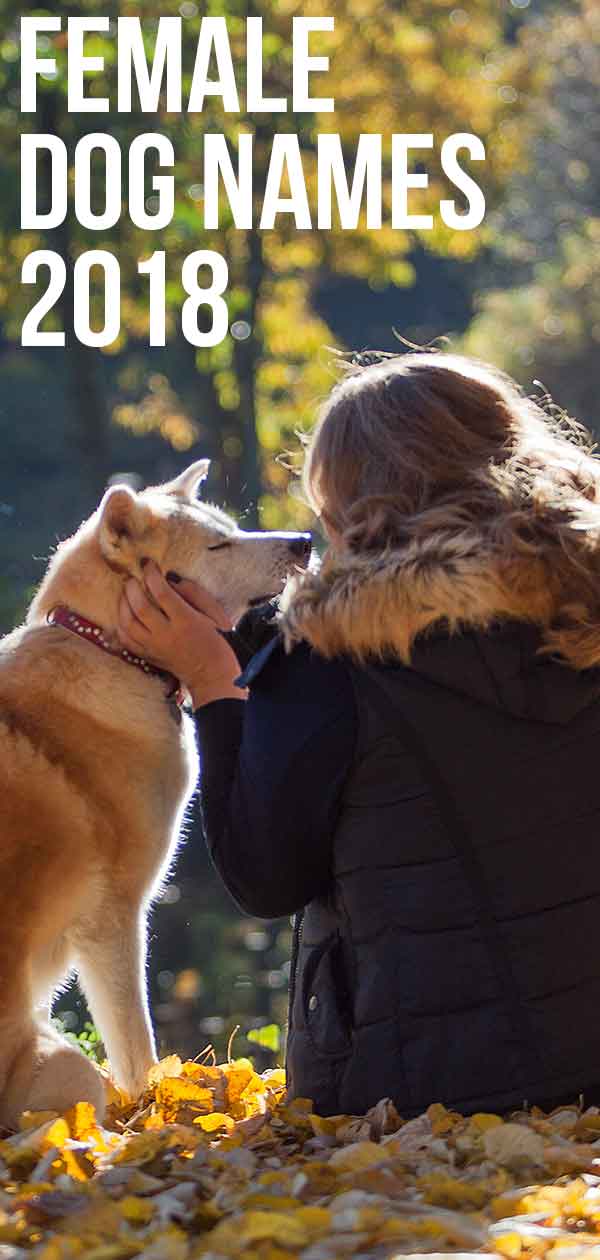 Why Choosing a Name is so Hard
Dogs quickly become a part of the family member. So choosing a name comes with a lot of pressure!
Plus, you can't ask your new furry sidekick if she likes these girl puppy names or not.
Our goal is to take the stress out of finding the perfect dog names for girls. We've got plenty of choices for you!

Don't forget, you can find hundreds more female dog name ideas by searching our entire library of dog name articles. Use the link at the top of this page to find our most recent ideas.
Picking a puppy name: the "intuition method"
Over the years as we've chosen names for our family pets, often a new pet dog's name will just "come to us."
Sometimes it can feel like our new pooch is even telling us her name! And all we have to do is tune in to our gut to hear it!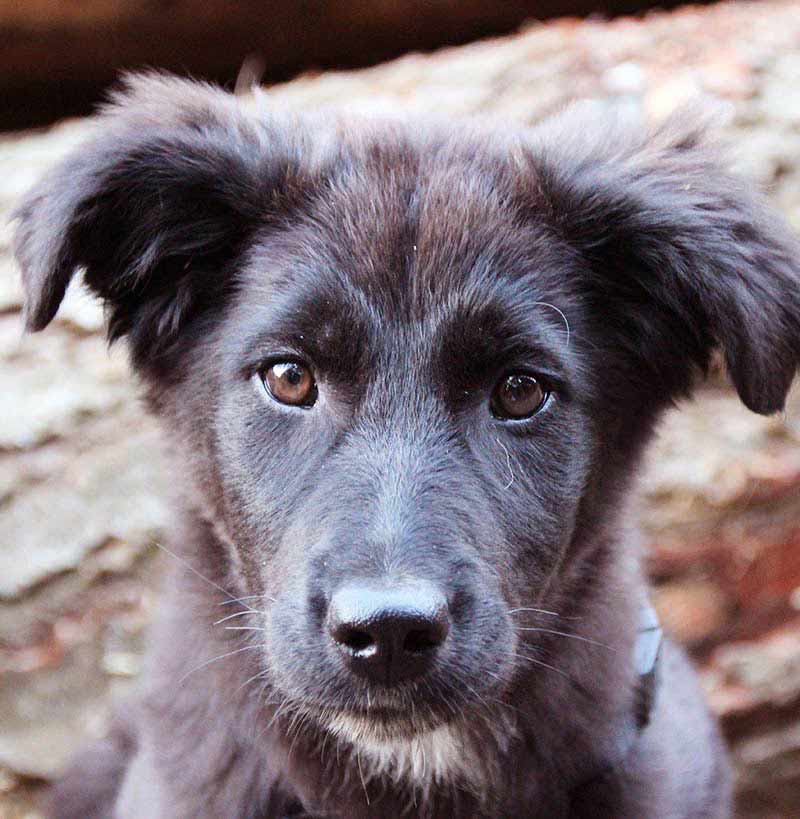 This may sound crazy, but try it! If you're having trouble choosing your favorite female puppy names, try to see which name in the list stands out to you!
Does one name keep coming back to you again and again? Or do you see signs starting to appear all around you pointing to a certain name on your list of puppy names for girls?
Test Out Different Names
This name could be your puppy's new name! To test it out, try to call her using the new name and see how she responds.
If you have a fun, unique dog naming story, we'd love to hear it! Use the comments section below so everyone can enjoy your story!
Your Dog's Name and Training Success
Did you know the name you choose can influence your dog's success in training?
"Name response" is one of the most fundamental and important training lessons your dog will ever learn. It is her ability to hear her own name, realize "that's the sound for me!," and respond with the appropriate action.
So you want to pick a name that will stand out over and above any other distractions. Plus one that will also be verbally distinct from common training commands and other family members' names (both human and non-human).
This will make it much easier for your dog to realize that name you've chosen for her out of your list of new unique girl dog names is hers alone and be able to respond accordingly.
So, Back to the Names
Choosing the perfect name can be time consuming.
One way to start narrowing down your search is to decide if you want to give your new pooch a human-sounding name or a dog-sounding name. Both are popular with dog owners today. So it just really comes down to your preference.
Of course, parents are getting more creative with human baby names today as well. So really your only limit in choosing puppy names for girls is your own creativity!

Human Female Dog Names
Here are some examples of popular "human" girl names for dogs:
Chloe
Amber
Lola
Abby (or Abbie)
Zoe (or Zoey)
Jenny (or Jenni)
Samantha ("Sam" for short)
Rosie
Molly
Sophie
Beth
Hannah
Poppy
Lotti
Jess
Ella
Carol
Becca
Olive
Maddy
Double Names
It is also becoming more popular to choose double girl dog names. Like a first name and a middle name used together as one name.
Here are a few fun examples. You can just try playing with name combinations to see what sounds best to you and your dog. Combining one two-syllable name combined with one single-syllable name often works well:
Tina Marie
Penelope Jane
Rachael Mae
Chelsea Louise
Amber Belle
Lexi Lynn
Olivia Faye
Nina Faith
Juno Pearl
Violet Jade
Lily May
Sarah Jane
Ava Marie
Sophia Grace
Ellie Rose
Ruby Ann
Mary Helen
Emma Kate
Nellie Kate
Millie Grace
"Dog" female dog names
Perhaps you have a large family full of women already. So everyone agrees that the best approach would be to give your new lady pup a more "dog" sounding name.
This can also open up your creativity to choose some really sweet girl dog names you might not otherwise think to use. Like these cute girl puppy names:
Buttercup
Kit Kat
Cinnamon ("Cinny" for short)
Fluffy
Cupcake
Chica
Kiwi
Pumpkin
Wiggles
Precious
Lucky
Fern
Ebony
Taffy
Lady
Sage
Nana
Bobbin
Bramble
Boo
Famous Dog Names – Celebrities
Looking at your favorite celebrities is another fun way to get inspiration! Or you can even look at the names of famous dogs!
The best way to do this is choose names from women that hold a strong positive association for you. Amazing though it might seem, researchers have actually discovered that there is one particular area of the canine brain specifically dedicated to decoding human emotion.
Dogs do this using sound indicators – simple acoustics. Shorter, more staccato sounds indicate happiness or calm. Longer, less well defined sounds indicate unhappiness or distress.
Intonation also plays a part. So you can emit a short sound that transmits as "pain" (like "ouch!") or a longer sound that transmits as pleasure (like "aaaaah….").
In other words, picking good female dog names often boils down to your own personal association with that name. Your dog will learn to associate her new name as something positive when she hears the positive intonation you use when you speak it.
NOTE: This is also why it is so critical not to use her new name in negative ways, such as for punishment. You want her to always associate her name with good things!
Famous Female Dog Names from Movies
Here is an example list of famous female dog names from movies, cartoons and literature:
Lady (Lady & the Tramp)
Lassie (Lassie the Movie)
Gidget (The Secret Life of Pets)
Perdita (1,001 Dalmations)
Belle (Peanuts comics)
Daisy (Blondie comics)
Fifi (The Rugrats)
Ladybird (King of the Hill)
Sandy (Little Orphan Annie)
Rita (Oliver & Company)
Chloe (Beverly Hills Chihuahua)
Daphne (Look Who's Talking Now)
Samantha (I Am Legend)
Blue (Blue's Clues)
Nana (Peter Pan)
Skye (Paw Patrol)
Camille (Hounded)
Dolores (Double Take)
Jane (The Young In Heart)
Jessie (Animal Farm)
There's More!
Trying on female names from other famous non-human movie or cartoon characters can also be a fun way to discover some of the best girl dog names.
Your inspiration doesn't just have to come from the dogs!
Dory (Finding Dory)
Lisa (The Simpsons)
Dora (Dora the Explorer)
Miss Bianca (The Rescuers)
Minnie Mouse (The Adventures of Mickey Mouse & Friends)
Foxy Loxy (Chicken Little)
Peach (Finding Nemo)
Snowball (The Secret Life of Pets)
Gypsy (A Bug's Life)
Maid Marian (animated version of Robin Hood)
Lilo (Lilo and Stitch)
Ginger (Chicken Run)
Blossom (The Powerpuff Girls)
Leela (Futurama)
Velma (Scooby Doo)
Sophie (Howl's Moving Castle)
Nala (The Lion King)
Sandy (Spongebob Squarepants)
Wilma (The Flintstones)
Edna Mode (The Incredibles)
Cute girl dog names
As a dog owner, you know your little lady is the cutest, sweetest, smartest, best dog on the planet. And you want to pick from cute dog names for girls that expresses exactly how you feel every time you look into her eyes and feel her lick your hand with unconditional love.
Here are a few cute female dog names you're going to love:
Allie
Angel
Bailey
Baby
Cookie
Honey
Lily
Lulu
Mia
Mimi
Blossom
Cotton
Bubbles
Misty
Cloud
Petal
Lavender
Tulip
Candy
Pansy
Unique female dog names
Or perhaps "cute" doesn't quite cut it for you when it comes to picking unusual and unique dog names female puppy owners will love.
Do you want one that truly emphasizes how precious and one-of-a-kind your pup is?
If so, here are some other great options you might love:
Mystique
Scarlett (or Scarlet)
Harlow
Raven
Leila
Mona Lisa
Sage
Talulah
Valentine
Xena
Athena
Lydia
Callie
Kiara
Trinity
Sloane
Payton
Zuri
Vera
Nia
Cool female dog names
Cool dog names girl puppy owners will adore come in so many shapes and sizes!
Maybe your new fur gal is cool as a cucumber – no doubt about it. But try as you might, you can't seem to capture the essence of her effortless canine style in her new name.
These cool puppy girl names are designed for the coolest of the cool canine dames:
Zsa Zsa
Luna
Champagne
Dahlia
Giselle
Ingrid
Opal
Noelle
Jade
Yasmin
Manon
Camille
Kendall
Lexi
Selena
Tess
Paris
Jada
Esther
Yara
Good girl dog names
Or perhaps you are discovering that your gal is as good as it gets – literally. She is a dream to train and a delight to socialize with. This precious pup keeps to a regular schedule and always asks – never demands – treats, pets, playtime and yard time.
She deserves names for dogs female that capture the utter delight she is in your life, such as these good names for girl dogs:
Joy
Jane
Betty
Rose
Daisy Mae
Sunny
Goldie
Dolly
Gabby
Annie
Heaven
Grace
Demi
Celine
Maeve
Maisy
Margot
Jolene
Tiana
Prisha
Small female dog names
It is hard to get any cuter than a teacup furball snoozing in the curve of your arm or jumping up for treats at your feet.
Petite lady dogs may be small in size. But they are big in personality. And of course you want to pick from girl dog names unique as your new pint-sized partner is. Such as these:
Demi
Lolli
Bitsy
ChiChi
Dixie
Pixie
Tinkerbell
Gracie
Penny
Paris
Teeny
Minnie
Winnie
Dream
Pip
Hattie
Emelia
Ava
Tara
Jazz
Funny dog names girl
Sometimes, a girl pooch just seems born to have fun and make sure everyone in her inner circle always has a smile on their face. Ever the life of the party, this funny girl enjoys the heck out of life. And so do you every second you are with her.
If this describes your new feminine furred family member, perhaps these common girl dog names describe her personality to a "t!"
Bailey
Truffles
Trudy Lynn
Kiki
Emma
Izzy
Lizzie
Lexy
Jojo
Ellie
Bandit
Sarah Jessica Barker
Nippy
Jaws
Peggy
Olga
Prudie
Diva
Shakira
Piggy
Food Names for Girl Dogs
Nothing's cuter than a food name for our little pups! And these names can be pretty funny too! Which one is your favorite?
Truffle
Cookie
Candy
Beans
Bugget
Mocca
Floss
Peach
Pickle
Pumpkin
Muffin
Mochi
Lemon
Apple
Peanut
Frosting
Plum
Pretzel
Lolly
Sweetie
Strong Names for Female Dogs
Sometimes only a tough, strong name will do. Especially if your femme fatale seems born to take on an alpha role in her own life….and yours.
Thankfully, dog female names like these are tailor-made for the strong canine female in your life:
Thelma (or Louise)
Ava
Cordelia
Queen Elizabeth
Sasha
Anya
Amelie
Katniss
Miranda
Cleopatra
Victoria
Rihanna
Rosa
Ophrah
Hillary
Hermione
Scarlett
Matilda
Katniss
Bridget
Sassy Female Dog Names
But then again, you may have a real sassy lady on your hands. This is a girl who struts her stuff with confidence and style right from day one.
She can sass you with the best of them out in public. But then turns into a real cuddlebug who can't get enough pets and snuggles when no one else is watching.
This sassy list of girl dog names could include the name you've been searching for!
Sassy
Lucy
Sally
Princess
Jess
Liz
Lucky Charm
Jewel
Portia
Leona
Martina
Savannah
Cara
Davina
Astrid
Elisha
Faye
Gwen
Tamara
Dani
Beautiful Female Dog Names
If you have a gorgeous pup, or one with a beautiful personality, you can choose a beautiful name to match this.
Here are some of our favorites:
Grace
Liberty
Faith
Hope
Clementine
Maria
Willow
Blossom
Beauty
Isabella
Adele
Mavis
Pearl
Robyn
Sofia
Angel
Estelle
Vienna
Cleo
Jewel
Place Names for Female Dogs
Perhaps you have a love of travelling. If you love taking your dog with you to new places, you might want to use a place name as inspiration!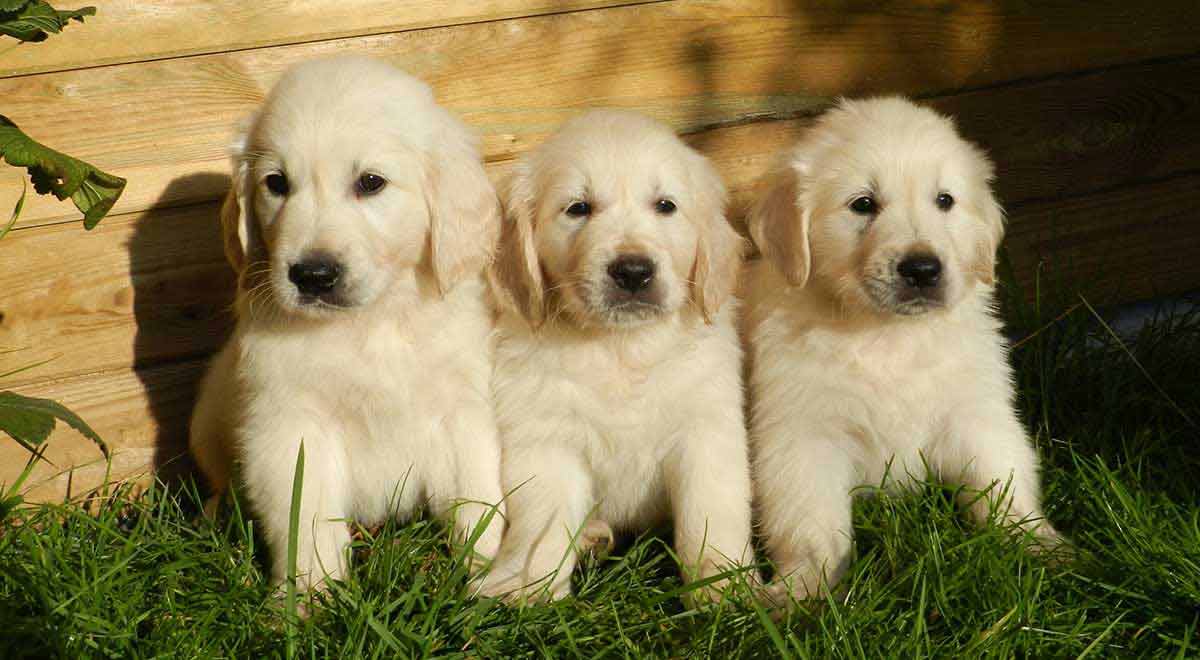 Here are some of our favorite place names that are great choices for girl dogs.
Adelaide
Asia
Catalina
Carolina
Chelsea
Dakota
Florence
Geneva
Georgia
India
Madison
Nevada
Odessa
Sahara
Sicily
Sydney
Valencia
Verona
Vienna
Virginia
Badass Female Dog Names
If you've got a pup that's a bit more on the wild side, maybe you'll like a more edgy name. We've taken inspiration from some of the greatest female baddies, see if any of these are right for your new pooch:
Bellatrix
Cersei
Maleficent
Cruella
Harley
Mystique
Dolores
Ursula
Jadis
Regina
Ivy
Yzma
Tremaine
Gothel
Constance
Carrie
Drusilla
Medusa
Veruca
Trunchbull
Which Have You Chosen?
Whether you pick one of the 10 names on this list or any of the lists you find here or one inspired idea leads to another and you come up with a name you've never heard of anywhere else, your lady pup will be the lucky bearer of that name throughout her life.
And we sure would love to hear about your pooch-naming adventures!

What is your dog's name?
You can rest assured there are plenty of other eager dog parents busily brainstorming their way through one list of girl dog names after another, trying to find that one perfect match.
Maybe the wonderful new name you choose for your lady pup will serve as inspiration for other pet parents as well. So don't forget to drop your favorite girl dog name in the comments box below!
Here are some added by readers so far..
Readers dogs' names
Jozzie
Sparia
Prissy
Athenea
Christa
Onyx
Sasha
Brynlee
Harrietta
Cookie
Orea
Lakshmi
Jasmine
Ada
Ariel
Belle
Macy
Liberty
Allie
Blue
Ida
Rosie
Avery
Faith
Layla
Mia
Kendra
Dodie
Heidi
Niki
Destiny
Sierra
Mossie
Flo
Nellie
Siri
Roz
Sydney
Nala
Moxie
Maisey
Karma
Lettie
Kiara
Maple
Misty
Mitzi
Sassy
Elsie
Minnie
Sookie
Jada
Nora
Inka
Don't forget to tell us when you have made your final decision. We might add your dog's name to that list!
Still trying to find the best fit for your family?
Then check out our guide to Choosing The Perfect Puppy.
From the author of Total Recall and The Happy Puppy Handbook, comes a complete guide to finding your new friend.
Buy your copy of Choosing The Perfect Puppy from Amazon here.
Resources and Further Reading
Miller, P., CPDT-KA, CDBC, "The Importance of a Dog's Name with Regards to Training," Whole Dog Journal, 2011.
Mood, A., "101 Human Names That Are Great Dog Names," The Bark Post, 2015.
Doucleff, M., "How Dogs Read Our Moods: Emotion Detector Found In Fido's Brain," NPR, 2014.
Paula, E., "How to Discipline a Dog When He Misbehaves," The Daily Puppy, 2017.
Woods, L., "The Most Popular Dog Names in America," MSN Lifestyle, 2017.