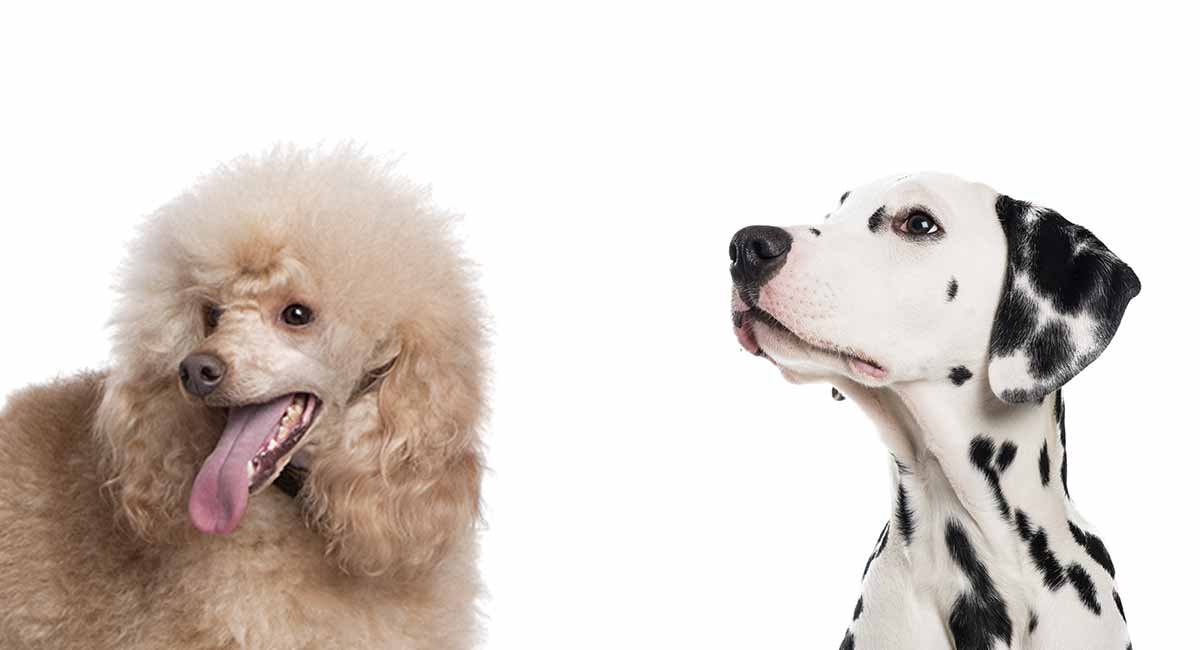 If you have your heart set on a unique, intelligent and all-around entertaining crossbreed, look no further than the Dalmadoodle.
What Is a Dalmadoodle?
Eye-catching and intelligent, the Dalmadoodle is a cross between the beautiful Dalmatian and the brainy Poodle.
With a look that is sure to stop people in their tracks, it's no wonder the Dalmadoodle's popularity has been consistently rising.
However, he is a crossbreed, and along with crossbreeding comes a bit of controversy. Let's find out why.
Crossbreeding: A Controversy
A hybrid dog (also known as a designer dog or a crossbreed) such as the Dalmadoodle is the offspring of two specifically chosen purebred parents.
Breeders of designer dogs hope that their litters will maintain certain characteristics of their purebred parents such as intelligence and a unique coat.
And while there are skeptics who insist that crossbreeds and mutts are simply one and the same, supporters of crossbreeding point out that while a crossbreed has two purebred parents, a mutt has several breeds in his bloodline.
If you would like to learn more about mutts and crossbreeds, visit us here.
Mixing Breeds
However, you should also know that there is an ongoing debate regarding the health of purebreds and crossbreeds.
It is a well-known fact that purebreds suffer from many generational health defects as a result of generations of overbreeding.
Those who support crossbreeding are hopeful that the practice could be a solution to these genetic health issues.
However, other experts insist that crossbreeds and purebreds stand the same chance as inheriting certain health issues. For more on this argument, click here.
Unfortunately, the debate is ongoing and so are the studies, so it's hard to say who is truly correct on the matter.
Still, we think it's important to learn as much as you can about any prospective dog you are considering bringing into your home whether he is a purebred or a crossbreed, so we are glad you're here.
History of the Dalmadoodle
The Dalmadoodle is a newer generation crossbreed, which simply means there is very little known about how he came to be.
However, taking a look at the histories of his purebred parents should give us a bit of insight on how this unique crossbreed works and why he is the way he is.
Let's start with the Dalmatian.
History of the Dalmatian
An ancient breed, the Dalmatian's origin goes back far, so it has been difficult for experts to pinpoint exactly where the breed began.
However, according to the American Kennel Club, many experts believe the Dalmatian got his start in the British Isles, Europe, North Africa and Asia.
Still, it wasn't until the 1800s when specific documentation was able to place the Dalmatian near Central Europe, in an area previously called Dalmatia.
Bred as a coach dog, the Dalmatian found work running alongside horse-drawn carriages. It was his duty to guard these carriages when its occupants were away.
Carriage Dogs
The Dalmatian was a favorite dog of the gypsy people as well, known to wander with them all across Europe.
Many believe this is why the true origin of the Dalmatian is so difficult to locate, considering that they, like the gypsies, considered the entire world their home.
But gypsies were not the only ones who were fond of the Dalmatian.
Nobles of Brittan found themselves smitten with this breed, commissioning them as not only coach dogs but also companions.
By the 1800s, Dalmatians became famous for running along horse-drawn fire engines, thus beginning the famous friendship between the breed and firefighters.
By 1888, the Dalmatian had made its way to America, where he was officially registered by the American Kennel Club.
Currently, the Dalmatian sits at number 62 out of 194 on the AKC's list of America's most popular dog breeds.
So, what about the poodle?
Origin of the Poodle
While we have all heard the term "French poodle," there is actually no such thing.
In fact, the poodle originally comes from Germany, where he was primarily bred as a duck hunting dog over 400 years ago.
Astonishingly, the poodle's famous haircut actually derives from his duck hunting days, when his fabulous pompons were utilized more for practicality than vanity.
Poodles were bred to swim in very cold waters to retrieve ducks for their owners, and the elaborate pompons were meant to protect their bodies while allowing them agility and speed in the water.
Later, this flamboyant haircut would eventually help to take the poodle from his working origins to the laps of luxury.
From Hunting to Home
In fact, the poodle has quite the Cinderella story, going from rags to riches when nobles began to take a liking to his fanciful coat, loyal demeanor and natural showmanship.
But the ever-humble poodle still maintained his work ethic and continued to find use as a circus dog as well as a truffle hunter throughout history.
Today, the poodle ranks in at number seven out of 190 on the American Kennel Club's list of America's most popular dog breeds.
And considering where the Dalmatian and the poodle come from, it's no wonder their offspring Dalmadoodle is getting such praise.
How Big Will a Dalmadoodle Get?
Seeing as the Dalmadoodle crossbreed is a mix between two larger dogs, it's safe to assume he will be bigger.
Still, there are some size variations between the Dalmatian and the Poodle, so the size of your Dalmadoodle could vary.
The Dalmatian, for example, grows to be about 19 to 24 inches tall and can weigh 45 to 75 pounds. The poodle, on the other hand, comes in three size varieties:
However, the Dalmadoodle is typically a cross between the Dalmatian and the Standard Poodle, which is the largest of the poodle size varieties, standing over 15 inches tall and weighing 40 to 70 pounds.
So, you can expect your Dalmadoodle to range in size from 15 to 19 inches and weighing anywhere from 40 to 75 pounds.
What Will the Dalmadoodle Look Like?
As with all crossbreeds, the Dalmatian poodle mix is going to vary in looks depending on what he inherits from his parents.
Considering the fact that the Dalmatian and the poodle look so different, there is a wide variety of looks you could get. Let's take a look at your options.
With his floppy ears, short, smooth fur and long tail, the Dalmatian's famously spotted coat comes in two color varieties, including:
Liver and white
Blue belton (black and white)
The standard poodle comes in several color varieties, including:
Black
Apricot
White
Cream
Tan
Blue belton
Blue
Silver
Sable
Brown
Like the Dalmatian, the poodle also has long, floppy ears, but his coat is dense, curly and hardly sheds.
When it comes to your Dalmadoodle cross, prepare for any number of coat varieties.
Remember, because he is a crossbreed, the way your Dalmadoodle looks is going to be left up to chance.
Dalmadoodle Temperament
When considering adding a Dalmadoodle or any Dalmatian mix or Poodle mix to your home, you'll want to know about temperament.
Dalmatian crossbreeds and poodle crossbreeds are known to be pretty intelligent, so you can expect your Dalmadoodle to be smart as well.
But what other personality traits could your Dalmadoodle inherit? Let's see.
Dalmatian Personalities
The Dalmatian is a stately purebred with lots of confidence.
He is famous for his looks as well as his brains.
He is very loyal to his family and does well with dogs and children he is raised with.
However, he can be standoffish with strangers and, due to his guarding background, has a tendency to become territorial and protective, although he is not known to be an aggressive breed.
Poodle Personalities
The Poodle is also best known for his intelligence, wowing his family with his incredible ability to learn tricks.
This is a breed who loves showing off and is a natural entertainer.
He does very well in family settings and enjoys other dogs.
However, he does have a hunting background, so families who own smaller pets should not leave their poodle in a room with them unsupervised.
Keep in mind that your Dalmadoodle could inherit any number of the temperamental traits listed above, and for this reason, we always recommend early socialization and obedience training.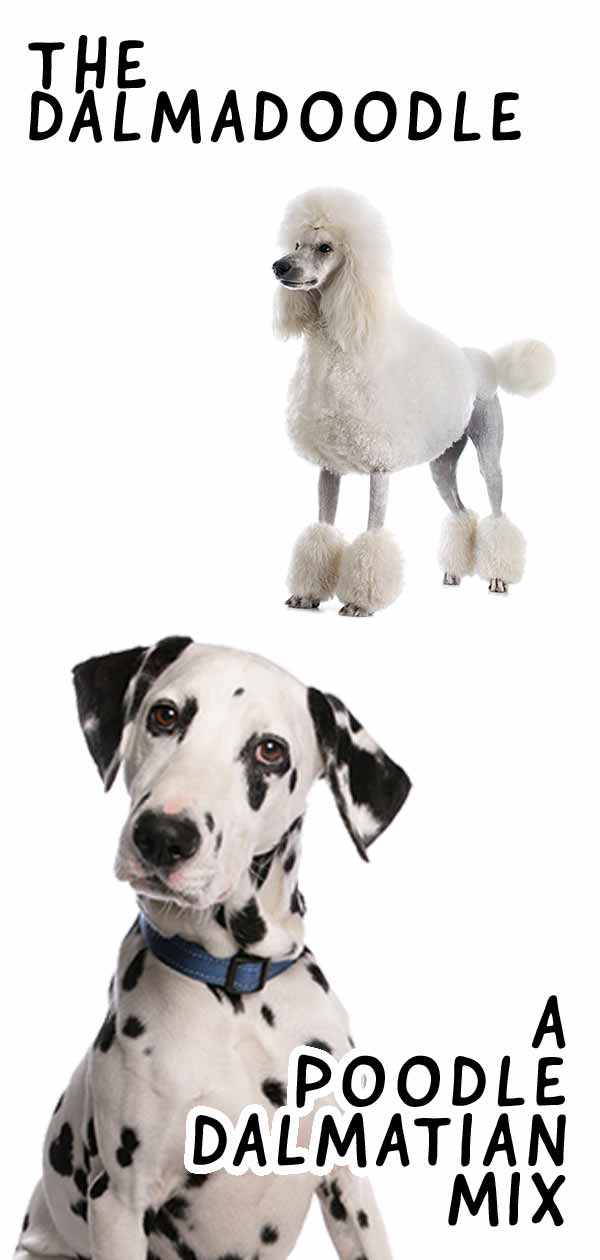 Grooming and Caring for a Dalmadoodle
Grooming your Dalmatian cross Poodle could vary, depending on the type of coat he inherits from his parents.
While the Dalmatian has a shorter coat, he requires weekly brushing to reduce shedding and to keep his hair shiny and healthy.
The poodle requires much more upkeep and needs to be brushed several times a week to keep his thick, curly hair from matting.
And while there is no such thing as a hypoallergenic dog, the poodle does not shed often and produces much less dander than other breeds, reducing the chance of allergies.
However, the Dalmatian is quite the shedder, so whether or not your Dalmadoodle will shed will be left up to genetics.
Your Dalmadoodle will also need his ears cleaned regularly to avoid ear infection, and his nails trimmed to keep them from cracking or splitting.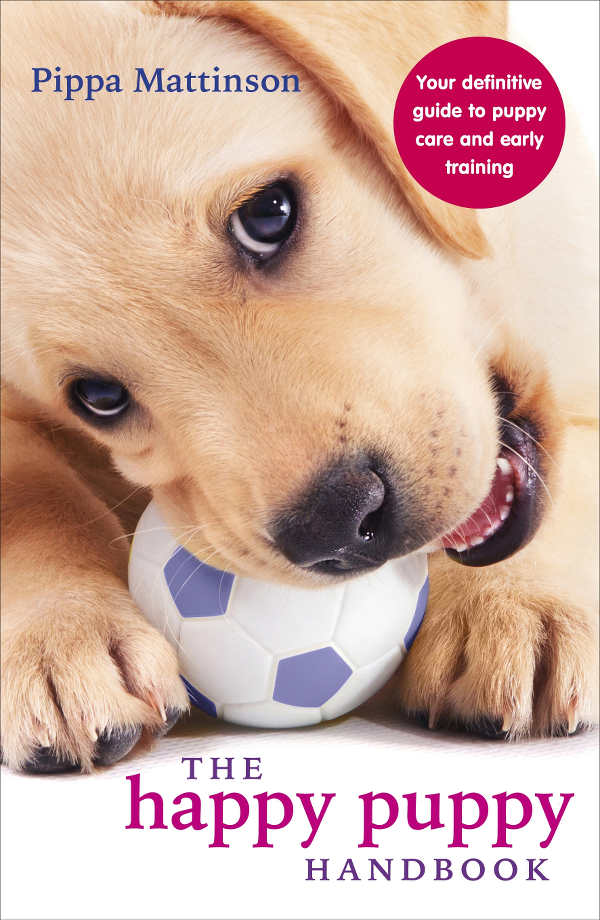 Dalmadoodle Exercise and Training Needs
The Dalmatian x Poodle is going to be an active crossbreed, considering he comes from two very active purebred parents.
We recommend giving your poodle and Dalmatian mix at least an hour or two of exercise per day.
This could include a long walk, a nice romp in the yard and a game of fetch.
Luckily, the Poodle x Dalmatian is intelligent, and training should be simple.
Life Span and Health Issues of the Dalmadoodle
The Dalmadoodle lifespan could vary depending on what he inherits from his parent breeds.
While the Dalmatian has a life span of 11 to 13 years, he is prone to certain health issues, including deafness, skin allergies, urinary stones, obesity, epilepsy, thyroid disease and eye issues.
The poodle, on the other hand, has a life span of 12 to 14.5 years and is prone to hip dysplasia, epilepsy, progressive retinal atrophy, Addison's disease, thyroid issues, bloat and hypoglycemia.
You may want to consider early health screening for your Dalmadoodle, as it could help you to prevent or prepare for certain inheritable health issues.
What Is the Ideal Home Type for a Dalmadoodle?
The Dalmatian Poodle mix is going to do best in homes with a large fenced-in yard where he can run and play, and in a home with an owner who is able to keep his intelligent mind active.
This is a crossbreed who needs lots of stimulation both physically and mentally.
If you are able to provide early socialization, the proper training and plenty of activity, then the Dalmadoodle may be the perfect dog for you.
How Can I Find a Dalmadoodle Puppy?
If you are looking to get a Poodle Dalmatian mix from a breeder, expect to spend anywhere from $500 to over $1000.
One good thing about getting a Dalmadoodle from a breeder is that you are able to ask questions about temperament and health issues with previous litters.
Also, keep in mind that most repeatable breeders will be able to provide health certificates proving their litters have been health screened.
No matter which source you go through to get your Dalmadoodle puppy, remember to go through a reliable and responsible source.
We hope you enjoy this unique and beautiful crossbreed, and he brings you lots of joy for years to come.
References and Further Reading: