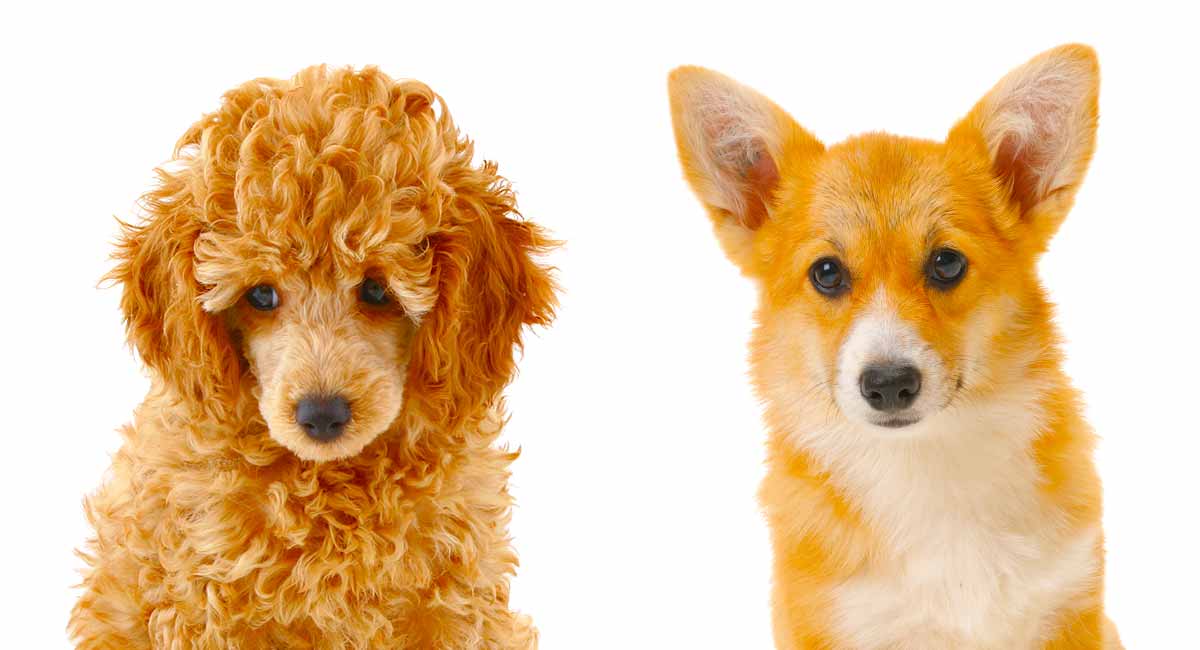 Corgipoo dogs are smart, active and affectionate. A hybrid cross between a purebred Corgi and a purebred Poodle, they range between 10 to 15 inches in height and 15 to 25 lbs in weight. They live around 12 years on average, but do have some health problems owners need to watch out for. Their grooming needs are high despite often being low shedding, and their coat ranges from wavy to curly in texture. Today we'll look at the traits, characteristics, personality and behaviors you can expect from a Corgipoo. We'll help you to find a friendly Corgipoo puppy and raise them to be the perfect apartment pet, lapdog and companion, whatever your lifestyle or family setup. The ideal home for a Corgipoo is one that can give them plenty of attention, training, socialization and the right amount of exercise.
Contents
The Corgi Poodle mix, or Corgipoo, is a cross between a purebred Corgi and a Miniature or Toy Poodle. They are clever, active dogs that thrive on companionship. With very short, stout legs and huge amounts of energy, the Corgi Poodle mix has the potential to be a very outgoing dog. They are often good with kids and other pets, but can be wary of strangers.
What is a Corgipoo?
The Corgipoo is a Poodle Corgi mix. They will either have one purebred Poodle parent and one purebred Corgi parent, or be a second or third generation Corgipoo. That is, a puppy with two Corgipoo parents!
Popularity: Moderate and increasing
Purpose: Companionship
Weight: 10-30 lbs at the top ends of the range
Temperament: Friendly and energetic
Both the Corgi and the Poodle are very popular small dogs, so the Corgipoo is becoming well known in the puppy buying world. Because the Corgipoo is a mix of two purebred breeds, it is known as a designer dog.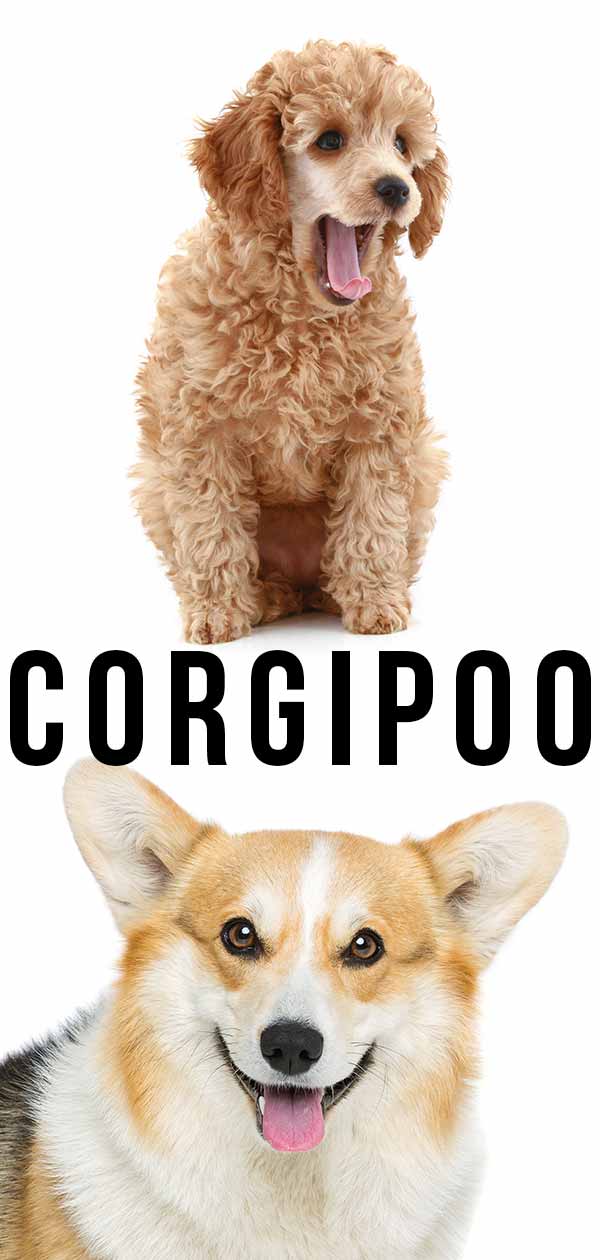 History and Original Purpose of the Corgipoo
The Corgi Poodle mix is a recent and modern mixed breed, so it's difficult to know what to expect. Corgipoo puppies can take after either parent (or land somewhere in between) in terms of appearance, temperament, and health issues. Therefore, it is very important to learn about both parent breeds.
The Corgi was first introduced to Wales in 1107 by a Belgian craftsman. At the time, the dogs were specifically bred to herd cattle and sheep. In the 1800s, the Corgi split into two distinct breeds; the Pembroke Welsh Corgi and the Cardigan Welsh Corgi. This mix is usually bred with the Pembroke Welsh Corgi.
The Poodle originated from Germany over 400 years ago. Funnily enough, it is the national dog of France! Poodles are excellent water retrievers due to their intelligence and swimming ability. Because of this, they were traditionally used for duck hunting.
The Poodle's trademark coat served as protection from the elements while water retrieving. Today, their fun appearance has made them popular show dogs.
Fun Facts about the Corgipoo
The Corgi is the Queen of England's favorite breed. She hasn't been without a Pembroke Welsh Corgi since 1933!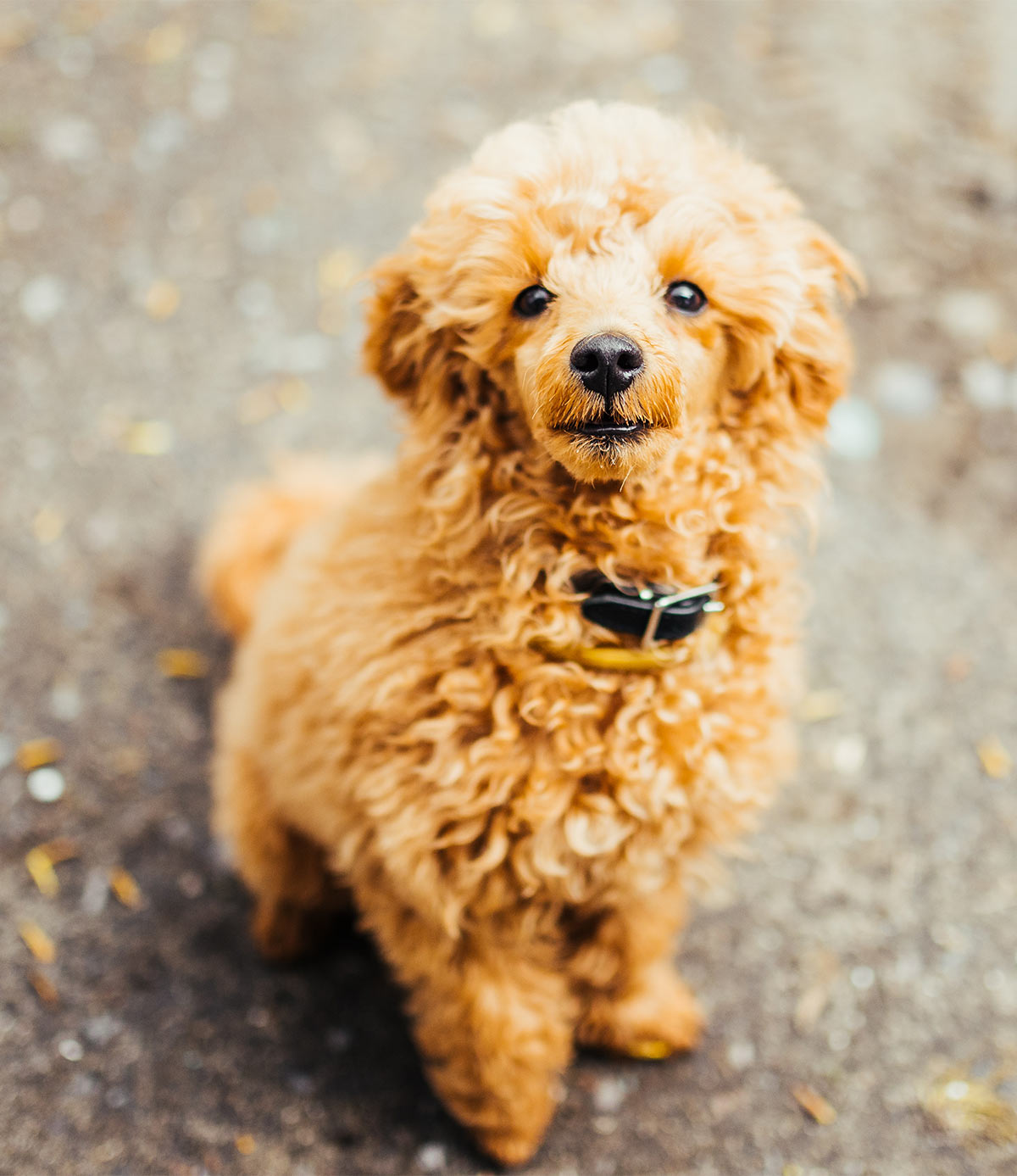 Corgipoo Appearance
The Corgipoo can either have long or short legs, or somewhere in between. Their ears can be either erect or floppy. This variance is a result of the very different appearance of the Corgipoo's parent dogs.
For starters, the Poodle has a very distinctive coat. Curly, dense, and naturally corded, the coat can either be kept long or clipped to a short trim.
In contrast, the Pembroke Welsh Corgi has a thick double coat. It is usually red, sable, fawn black or tan, sometimes with white markings. As a result of the cross, Corgipoos generally end up with a double coat.
In addition, the Pembroke Welsh Corgi has short stout legs, keeping their body low to the ground. They have erect, slightly rounded ears and a fox-like head.
On the other hand, the Poodle stands on tall legs and is much higher up off the ground than the Corgi. They carry themselves with dignity and sport cute floppy ears.
Corgipoo Grooming
As for grooming, a daily brush will be necessary for a Corgipoo. If they take after the Poodle they will not shed a lot. As a result, they will require a thorough daily brush to prevent the fur from matting.
Poodle grooming is a serious business! In contrast, if your Corgi Poodle mix takes after the Corgi, they may shed up to a moderate amount and will require a daily comb. Failing to do so will quickly result in a house covered in dog hair!
As with every dog breed, be sure to keep an eye on their nails, trimming them as necessary. Additionally, dental health is just as important. Their teeth need to be brushed regularly.
Is the Corgipoo Hypoallergenic?
This depends on which parent the Corgipoo's coat takes after. They can be hypoallergenic if the Corgi Poodle mix takes after the Poodle parent. However, if the Corgipoo's coat takes more after the Corgi, it could shed up to a moderate amount, causing allergies.
Corgipoo Height
The Corgipoo is most commonly bred from the Miniature Poodle and Pembroke Welsh Corgi. They are 10-15 inches tall on average.
The Pembroke Welsh Corgi is a small dog, ranging from 10-15 inches in height. Their short height is due to a type of dwarfism called achondroplasia, which makes their legs very short in comparison to their body. Sadly, this can come with some serious health issues, which we'll look at later on.
The size of the Poodle depends on the type. The Toy Poodle stands up to 10 inches tall, while the Miniature is typically around the same size as the Corgi. A Standard Poodle can reach around 22 inches.
Therefore, if your Corgi Poodle mix has a Toy or Miniature Poodle parent, the resulting Corgipoo will be quite small. A Standard Poodle mix could result in a much taller dog.
Corgipoo Weight
Pembroke Welsh Corgis weigh up to 30 pounds. Standard Poodles can weight up to 60-70 pounds (male) or 40-50 pounds (female), so a Standard Poodle mix could result in a much heavier set dog. A Miniature Poodle will only reach weights of 15-17 pounds, while the Toy will reach 6-9 pounds. Either of these parent dogs will result in a very light Corgipoo.
So, it's clear from these variances that the weight and height of a Corgi Poodle mix is reliant on which type of Poodle is in the cross. The same goes for the dog's temperament.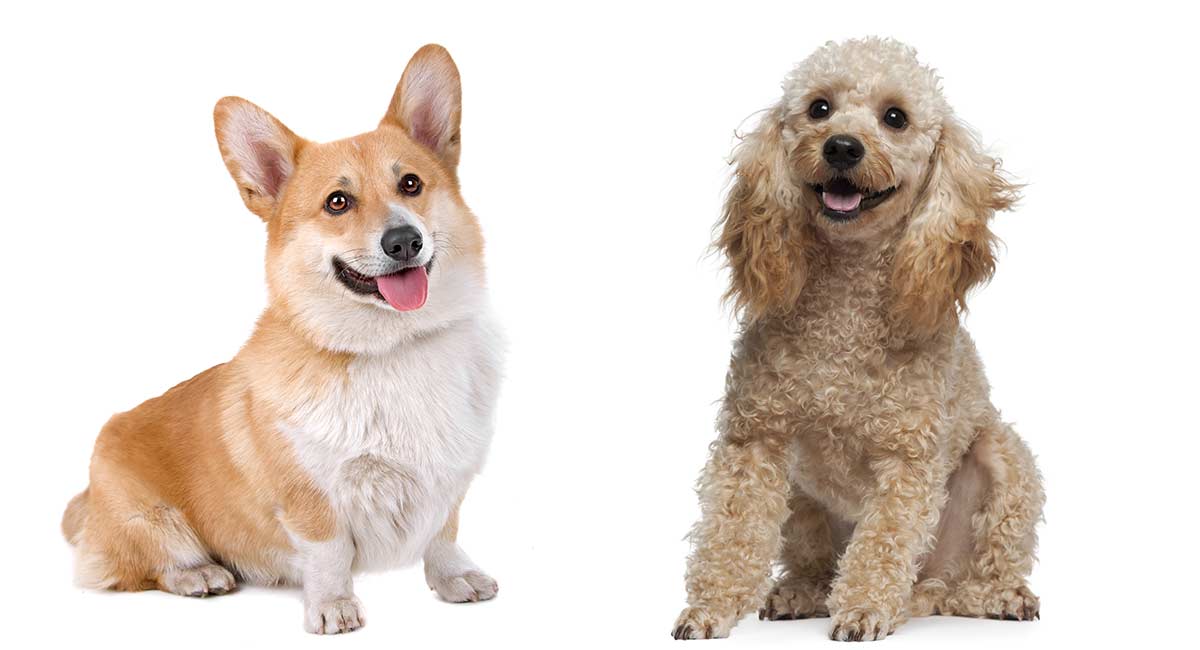 Corgipoo Temperament
Corgipoo dogs are active, affectionate and smart. They can also be wary of strangers, and standoffish with people that they don't know. Although good watchdogs, they aren't great guard dogs.
The Pembroke Welsh Corgi is a lovely, affectionate dog. Because they are lively and outgoing, they make fantastic dogs for companionship and are rarely needy. They are easy to train and integrate well with children and other pets.
On the other side of the cross, the Poodle stands tall and elegant. Also very active, Poodles are highly intelligent and proud. This is why they're such a popular candidate for mixed breeds!
Because both breeds have similar temperaments, you can count on the Corgipoo being a very companionable and active dog.
Corgipoo Training
The Corgipoo should be rather easy to train due to its parents. Luckily, both the Corgi and the Poodle take well to positive reward-based training.
In particular, the Poodle is incredibly intelligent and quick to learn.
However, it is recommended you train your Corgipoo from a young age. Otherwise, they have a tendency to be rather destructive.
Socialization is extremely important for all new puppies. Slowly exposing your Corgi Poodle mix to new people and other dogs throughout their puppy life will help them mature into a happy, friendly adult dog.
Especially because the Corgipoo is such an outgoing and energetic breed, teaching them how to interact with other dogs from an early age is highly recommended.
Corgipoo Exercise
Both the Pembroke Welsh Corgi and the Poodle are active dogs with a lot of energy to spare.
The Corgipoo cross will be no different, and it's recommended you make sure to take them out for long, regular walks to keep them healthy and happy.
For example, a large, fenced back garden would be a perfect environment for a Corgi Poodle mix to play and exercise in, as they are definitely not the couch potato type.
Furthermore, it's important to consider how the Corgipoo's health can impact their exercise needs and abilities. Let's take a look at some of the health concerns facing this mixed breed.
Corgipoo Health and Care
The Corgipoo can inherit health issues prevalent in either parent breed. Therefore, it is important to know what common genetic issues both the Corgi and the Poodle suffer from.
Canine degenerative myelopathy is an issue that can affect the Corgi. It is a spinal cord disorder that causes gradual paralysis. In addition, Corgi's are at risk from blood disorders, such as Von Willebrand disease. Corgi dwarfism comes with some very sad health problems, including serious spinal issues. You can learn more about specific health issues in miniature Corgis here.
Poodles also tend to suffer from epilepsy, which may be passed down to offspring. An issue that can affect both the Corgi and the Poodle is progressive retinal atrophy. This disease can cause blindness in dogs at a young age.
Similarly, another genetic disorder that can affect both Poodles and Corgis is hip dysplasia. This is a problem with the hip joint that can cause osteoarthritis and severely affect the dog's ability to walk. Corgipoo puppies could possibly inherit any of these health issues from their parents.
Health Testing
It's incredibly important to ensure that a puppy's parents are completely healthy and free of these conditions before buying.
Although your Corgi Poodle mix might not be so badly impacted by these, we simply don't have enough data at the moment to know for sure.
Thus, you will need to decide whether you are happy to invest your love, time and money in a puppy that is bred to have a structure that might cause them to suffer as a result.
Are Mixed Breed Dogs Healthier?
Firstly, pedigree fans believe that mixed breeds are generally less healthy than purebred dogs. This is because mixed breeding is not regulated; unfortunately, some breeders prioritize profit over the health and wellbeing of the animals.
In contrast, a 2015 study found that purebred dogs are more at risk of genetic disorders. Another study showed that crossbreeds seem to live longer than purebreds. This is thought to be the result of genetic diversity.
Secondly, mixed breeds can inherit traits of either or both parents; whereas a purebred puppy can be a lot more predictable. While true, some owners are happy to take that risk and love the random element to their dog's character.
In our opinion, provided they are bred well and raised in a good environment, designer dogs are not always less healthy than purebred dogs. Regardless of whether you decide on a purebred or a crossbred dog, we always recommend that you check the health of the puppy's parents and the trustworthiness of the breeder.
Corgipoo Lifespan
The Pembroke Welsh Corgi has an average lifespan of about 11 to 13 years. The average lifespan for a Poodle is 12 years. This means that you can expect a Corgi Poodle mix to live an average of 12 years. Of course, this will greatly depend on your Corgipoo's health and whether or not it inherits any serious genetic conditions.
Feeding your Corgipoo
Corgipoo's will do just fine with high quality dog food. However, as with all dog breeds, obesity can be a real problem. For this reason, you should take care and keep an eye on your dog's calorie intake.
Do Corgipoos Make Good Family Pets?
Both the Corgi and the Poodle are very friendly, companionable dogs when raised well. They love interacting and playing with people, including children. However, this is dependent on them being well socialized from a young age.
All in all, a Corgipoo would do well in a medium sized family where they are properly exercised daily. You might run into separation anxiety issues if not dealt with early on in life. Therefore, it may be better for a Corgipoo to live with a family that is not absent for long periods of time.
Whether or not this mixed breed is right for your family will depend on your own needs as well as the dog's. For instance, families with young kids might decide that a breed with a high risk of health issues is not for them, to avoid the heartache of losing a beloved dog early on or dealing with a sick pet.
On the other hand, this is a really good reason to consider rescuing an adult Corgipoo rather than dealing with the uncertainty of a puppy.
Pros and Cons of Getting a Corgipoo
Cons
Structural problems can result in discomfort and mobility issues
Potentially expensive veterinary bills
Needs lots of grooming and exercise
Pros
Hypoallergenic if they take after their Poodle parent
Energetic & social
Good family pets
It often helps to compare the Corgipoo with other, similar breeds to be sure if this is the right dog for your family.
Corgipoo Adoption
One of the major benefits of rescuing a mixed breed dog is that the dog's temperament, coat, and health will be known.
When raising a Corgipoo puppy, you are taking the risk that these elements are based on whether the dog takes after it's Corgi or Poodle parent. For example, the health concerns associated with the Corgi's dwarfism is not something that can be avoided.
If you have your heart set on bringing an adorable puppy into your home, here's everything you need to know about finding one.
Finding a Corgipoo Puppy
When it comes to purchasing a Corgipoo puppy, there are multiple precautions you must take. For starters, while there are plenty of good, honest breeders around, there are also bad breeders who do not care about the welfare of the litters they are producing.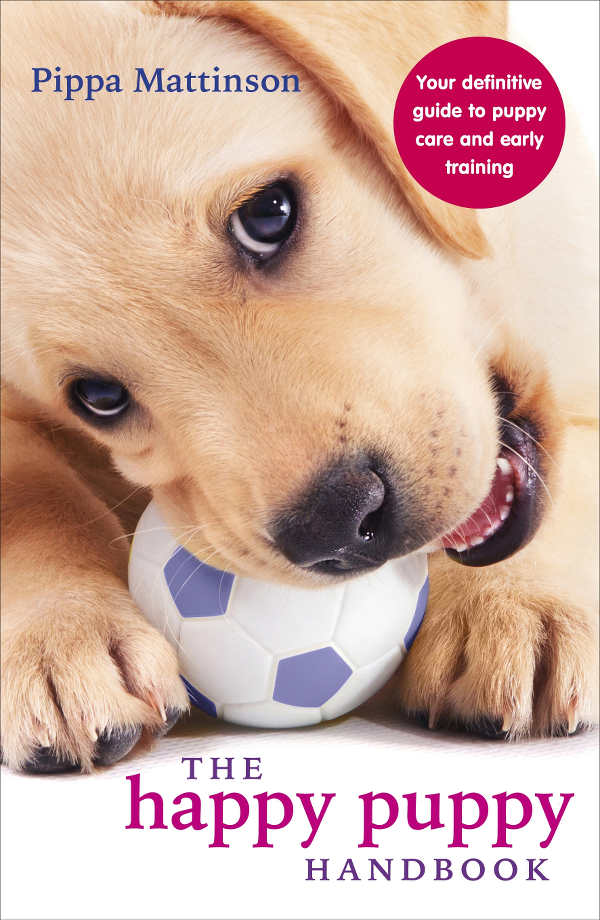 Consequently, to be sure that you are purchasing a healthy puppy, make sure to ask about the medical history of the parent dogs. With the Corgi and the Poodle, the most important health tests they will have needed to pass is a hip evaluation and eye tests.
Ask to see physical proof that the dogs have passed these health exams. It's also important to check whether the Corgi in particular has had a blood test and a genetic test. Asking whether the Poodle parent has had any previous seizures in the past is also a good idea.
Ideally, you will want to meet both parent dogs before purchasing, so you can see for yourself that they are healthy and friendly. When it comes to the short stature of the Corgi, you will need to make your own mind up about whether you are happy for your puppy to inherit this potentially uncomfortable and even life-limiting condition.
Corgipoo Price
Corgi Poodle mixes can range in price from about $500 to $1,000. This will largely depend on whether the dog has a Corgipoo parent, or if it has only purebred parents (one Corgi and one Poodle).
When you do find a puppy that is right for you or your family, you'll need to take the following into account to make sure your Corgipoo has the best start in life.
Raising a Corgipoo Puppy
Corgipoos have the potential to be a loving, loyal addition to a family. However, caring for a vulnerable Corgipoo puppy is a big responsibility. They require a moderate amount of exercise, and usually prove to be very intelligent and easy to train. Also, there are some serious health problems you will need to consider.
They can sometimes require a moderate to high amount of maintenance due to their needs for exercise and grooming.
Only choose a Corgipoo if you are sure you can put in the time daily to care for them. In addition, you'll need to consider if you can afford to pay for pet insurance or to personally cover expensive vet bills if they end up needing veterinary care.
There are some great guides to help you with all aspects of puppy care and training. You'll find them listed on our puppy care page.
We have also put together a useful list of products and accessories that you'll need before welcoming a Corgipoo into your home.
Corgipoo Products and Accessories
Our reviewed ramps and strollers will be particularly useful if your Corgi Poodle mix suffers from spinal or other health issues related to Corgi dwarfism.
Still unsure if this is the breed for you? Here's a quick summary of the pros and cons of owning a Corgi Poodle mix.
Comparing the Corgipoo with Other Breeds
Take a look at our guides to other Corgi mixes and small Poodle mixes. Here's a list of some of the most popular Corgi and Poodle mixes, as well as the purebred parents:
Similar Breeds
Pembroke Welsh Corgi
Bolognese Poodle Mix
Corgi Boxer Mix
French Bulldog Corgi Mix
Corgipoo Breed Rescues
USA
Canada
Australia
UK
Do you have a Corgipoo in your family? If so, we'd love to hear about your experiences! Leave a comment below to let us know why you decided on the Corgi Poodle mix.
References and Resources
Awano, T, et al. 2009. "Genome-wide association analysis reveals a SOD1 mutation in canine degenerative myelopathy that resembles amyotrophic lateral sclerosis." PNAS.
Bellumori, TP, et al. 2013. "Prevalence of inherited disorders among mixed-breed and purebred dogs: 27254 cases (1995-2010)." Journal of the American Veterinary Association.
Beuchat, C. 2015. "Health of purebred vs mixed breed dogs: the actual data." Institute of Canine Biology.
Beuchat, C. 2014. "The Myth of Hybrid Vigor in Dogs." Institute of Canine Biology.
Black, L. 1972. "Progressive retinal atrophy." Journal of Small Animal Practice.
Licht, BG, et al. 2007. "Clinical characteristics and mode of inheritance of familial focal seizures in Standard Poodles." Journal of the American Veterinary Association.
Mattoso, CRS, et al. 2010. "Prevalence of von Willebrand disease in dogs from São Paulo State." Brazil Journal of Veterinary Diagnostic Investigation.
Oberbauer, AM, et al. 2017. "Long-term genetic selection reduced prevalence of hip and elbow dysplasia in 60 dog breeds." PLOS one.
O'Neill, DG, et al. 2013. "Longevity and mortality of owned dogs in England." The Veterinary Journal.
Swiderek, WP, et al. 2015. "Inbreeding in Pembroke Welsh corgi Population in Poland." Annals of Animal Science.