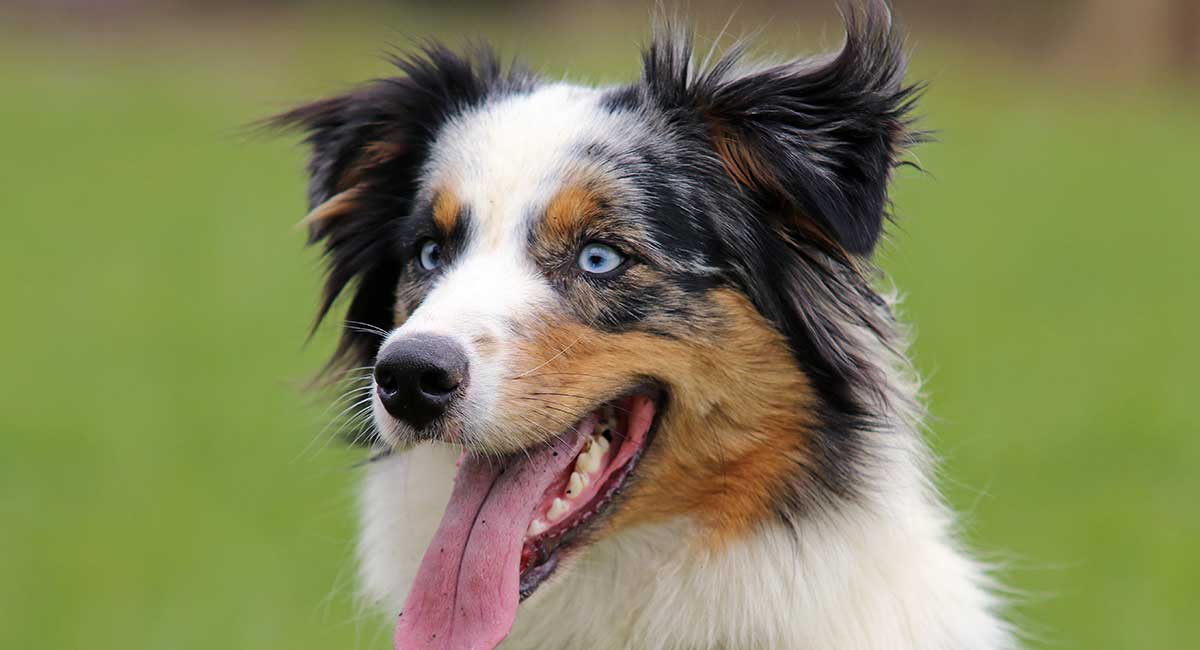 Australian Shepherd temperament has been bred for generations to create the perfect working dog. Lively and smart, these popular ranch dogs are also loyal and affectionate. The breed originated in Europe, was taken to Australia by emigrating sheep farmers, and arrived in America with Australian settlers to become the iconic cowboys' dog.
Herding is the Australian Shepherd's favorite activity and they need active, engaged, human companions to channel their instincts, drive, and energy.
Australian Shepherd temperament can be a good match for older kids, in families that enjoy training and interacting with, their dogs. Today we'll share top tips for managing the Aussie Shepherd's behavior and personality traits, and to see what sort of lifestyles are the best fit for this very clever pup.
Contents
The beautiful Aussie is a herding dog and the Australian Shepherd temperament and personality owe much to their working roots. If you are expecting an Australian Shepherd puppy, this deep dive into the true character of the breed will help you prepare for, and enjoy, this new addition to your family! It's easy to fall in love with the Aussie dog's looks. But it's important to understand the Australian Shepherd personality you will be bringing into your home. This dog is no couch potato!
Australian Shepherd Temperament Traits
Australian Shepherds are a herding breed. That means that they have been bred for certain personality traits that are useful in a herding dog. And those Australian Shepherd personality traits are still carried in most Aussies today, even though your puppy's ancestors may have been pets for several generations. There are three key aspects to your Australian Shepherd temperament that are specifically affected by their herding origins.
Co-operation
Intelligence
Drive / energy
Dogs that are bred to work with humans are usually highly co-operative and this characteristic is seen in both our herding and our sporting dog breeds. This ability and willingness to co-operate with a human partner is vital in a dog that is often obeying commands at great distances from their handler. Intelligence is of course important in any dog that has to learn and work with people.
Intelligence and co-operation are great starting points, but like other herding breeds, Australian Shepherd have a lot of energy and a lot of 'drive'. And that drive acts like an energy pump increasing the dog's inclination to be active busy, and generally race around a lot! That can have an impact on your family.
As a family dog owner you'll want to know just how an Aussie will cope with life around children and other pets. So, let's dig deeper into the Australian Shepherd temperament, and see if this is the breed for you.
The Australian Shepherd And Kids
Is an Australian Shepherd with kids, a good mix? Well the answer is, it depends partly on the age of the kids, partly on whether you are adopting an older dog and how well socialized that dog is. Or on whether you are bringing home a puppy.
A high energy dog can be a great companion for older children but may be a bit much if you have a toddler. Especially if the dog is under a year old. Young dogs tend to be clumsy and careless and fast. This means inevitable collisions and falls. Raising a puppy and a baby together is something that many people find appealing. And further down the road it can work well, but be warned that the first couple of years can be very hard as both puppies and babies need a lot of attention.
Australian Shepherd Intelligence
The Australian Shepherd is a highly intelligent breed. These dogs are good at problem solving and quick to learn. Their origins as a working breed mean that many generations of dogs have been selected for theses abilities. But pet Aussies are smart too.
Being smart is not just about inherited intelligence. It's also about confidence, and the willingness to have a go at solving new problems. And can enhance this by training your Aussie puppy from an early age.
Are Australian Shepherds Easy to Train?
Choosing a breed that is easy to train will help you get a well-behaved dog. So is the Australian Shepherd temperament good for training? Of course, it also depends on how much effort and time you put into training your dog. But choosing a dog that enjoys learning new things can really help!
Australian Shepherd Training Is Easier Than Average!
Australian Shepherds were first used for herding. But, in many places, they still do this! Working dogs need to respond well to training and commands.
In 2018 Wilson studied the behavior of over 82 breeds. He used results of the Canine Behavioral Assessment and Research Questionnaire (C-BARQ). He suggests Australian Shepherds are very open to training. This is a great study if you want to compare the Australian Shepherd to the other breeds studied. But, were these findings supported by others?
A study by Eken Asp used over 3,500 questionnaire results. They compare the temperaments of working and non-working dogs. The Australian Shepherd was in the working dog category. Eken Asp suggests working breeds are easier to train than non-working dogs. In fact they suggest working breeds were actually around 10% more open to training than non-working breeds.
This breed forms strong bonds with their owners. They are also very eager to please. So, they can take really well to training!
Active training is a great way to burn energy while also getting a well behaved dog! Train your Australian Shepherd from a young age for best results. But keep putting time and effort into training, even as your dog grows. This is just as important as an ability to learn when training a dog!

Are Australian Shepherds Friendly?
Everyone wants a friendly dog! If you have a big family, or want a dog to take everywhere, you'll need one that is friendly.
A study by Eken Asp suggests working breeds have a higher human-directed play interest than non-working breeds. This includes Australian Shepherds! This is supported by Svaltberg's 2006 study on working and show dogs!
Is The Australian Shepherd Temperament Protective?
The Australian Shepherd forms strong bonds with its family. But, it can still be wary around strangers.
One major fear with nerves around strangers is aggression. Especially when your dog is territorial, like the Australian Shepherd.
Are Australian Shepherds Aggressive?
Aggression is one of a dog owner's biggest fears. Aggression is part of the Australian Shepherd temperament you'll want to learn about.
But it isn't always the dog's fault. Dogs who aren't socialized can be aggressive from fear in new situations. However, some breeds are more known for aggression than others. Wilson's study suggests Australian Shepherds are less aggressive than other dogs examined in the C-BARQ.
This result was found by exposing the 82 breeds to different events and stimuli. Such as meeting strangers (threatening and non-threatening), other dogs, other animals, and even challenges from their owners.
Overall, Wilson suggests dogs in the Australian Shepherd group have low-aggression to owners and other dogs. But, he suggests they could still show aggression towards strangers.
Australian Shepherd Temperament Around Other Dogs
This is supported by Duffy (et al). They looked at dog aggression using the C-BARQ. They gave the questionnaire to breed clubs, such as the AKC, but also used an online sample.
Their results suggest the Australian Shepherd scored higher than average on three sides. These were: stranger aggression, dog aggression (to unfamiliar dogs) and dog rivalry (to familiar dogs living in the same household).
However, they suggested the Australian Shepherd scored lower than average for owner aggression. Aggression towards strange situations and things can be a fear-driven response. But, the Australian Shepherd is known to bond strongly with their family. This can cause protective traits, and territorial habits.
Socialize your pup early so they feel happy and calm in strange situations.
Do Australian Shepherds like Other Dogs?
If you have other dogs, you'll want a new dog who will fit in. Some studies suggest Aussies aren't always friendly towards other dogs. Duffy suggests Australian Shepherds score higher than average in aggression towards strange dogs. As well as familiar dogs in their own home. This may be because of their herding instincts.
Many stories online discuss the Aussies' tendency to herd their family members. This includes other dogs! Herding can involve nipping at ankles, which could upset other dogs.
If you have other dogs, you should consider this before getting an Australian Shepherd. But, when raised together, you may find that your Australian Shepherd gets along with other dogs.
The best way to reduce aggression to strange dogs, as seen earlier, is to socialize, socialize, socialize!
Socialize your Australian Shepherd from a young age. Meeting new breeds and creatures can be scary! This will help your dog stay calm when meeting new dogs!
Natural Australian Shepherd Temperament
The Australian Shepherd started as a herding dog, often on American ranches. So what natural instincts made it perfect for this job?
Its high energy made it a great herding dog. It gets to spend hours running around fields and ranches, herding animals! Australian Shepherds have to keep all their animals in one place. But they also had to ward off threats.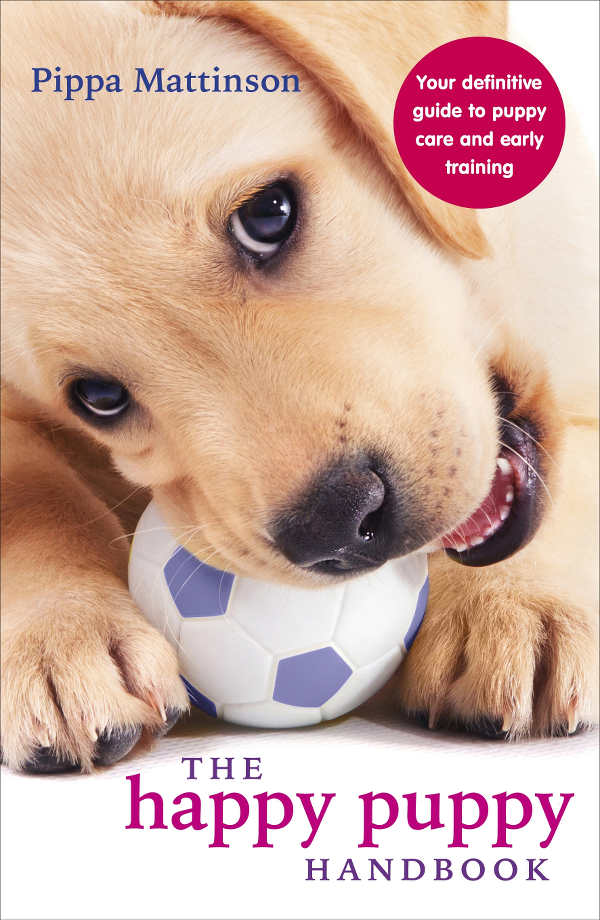 Their territorial natures were great for this. And is something they still have even today.
Is The Australian Shepherd Temperament Territorial?
Australian Shepherds bond well with their family. Even now they can be territorial about their homes. For example, they may bark when strangers approach their home, to alert their family!
An Australian Shepherd is a great choice if you want a dog you can always play with. Australian Shepherds love spending time with their owners. Especially if they get to burn off energy at the same time. If you want a loyal breed that loves spending time outdoors, you may enjoy the Australian Shepherd temperament!
Are Australian Shepherds Good Family Pets?
If you want an active, social, and loyal breed, the Australian Shepherd is perfect. They're playful and active. Plus they love spending time with their owners!
They're also a very clever breed that is easy to train. But, some studies suggest Australian Shepherds are prone to aggression.
If you choose an Australian Shepherd, reduce this risk by socializing and training your pup. Start this as early as possible. Do you like the Australian Shepherd temperament?
Find Out More About Australian Shepherds
Does this breed sound perfect for you? There's even more you can learn about this pup! Check out these articles before making a final decision!
Do you have an Australian Shepherd?
How have you found the traits of this breed?
What is your Australian Shepherd temperament like? Let us know in the comments!
References and Resources