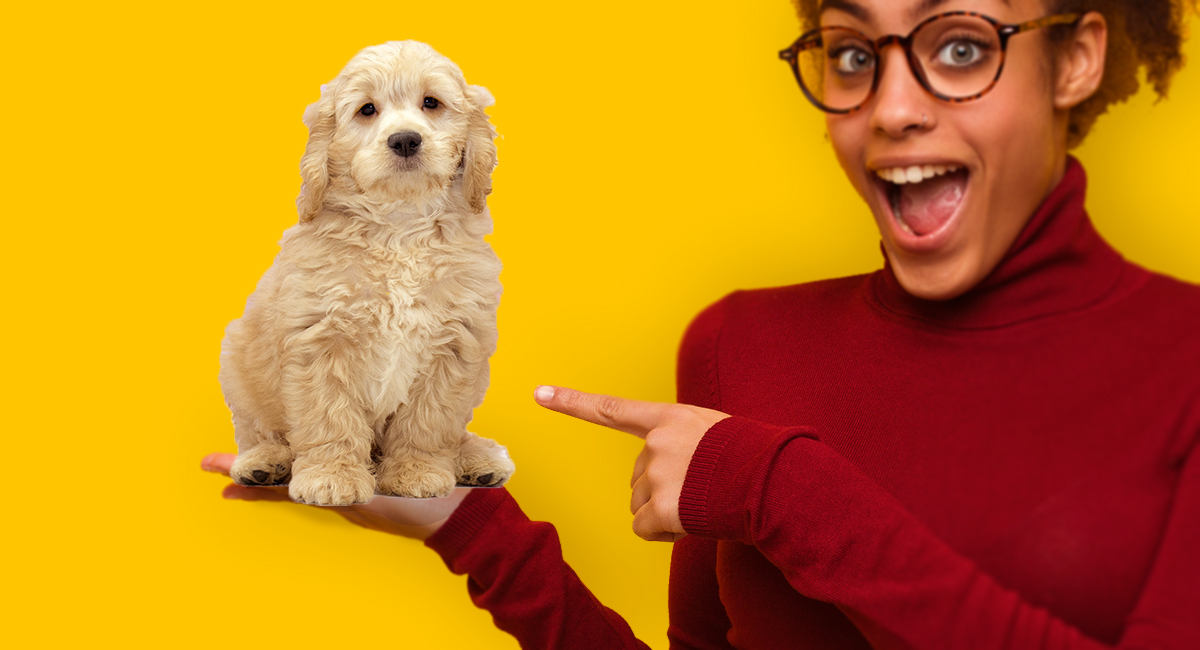 The mini Goldendoodle is a combination of the Golden Retriever and the Miniature Poodle. It can also be a mix between a Goldendoodle and a Miniature Poodle.
Their size ranges from 14 to 17 inches. And a mini Goldendoodle full grown can weigh anywhere from 26 to 35 pounds.
As with all mixes, size and temperament can vary depending on how much the dog takes after one parent or the other.
Let's find out what you can expect from this miniature hybrid.
What's In This Guide
Mini Goldendoodle FAQs
Our readers' most popular and frequently asked questions about the mini Goldendoodle.
Mini Goldendoodle: Breed At A Glance
Popularity: One of the most popular mixed breeds!
Purpose: Companion animal
Temperament: Friendly and intelligent
Mini Goldendoodle Breed Review: Contents
History And Original Purpose Of The Mini Goldendoodle
The mini Goldendoodle is a hybrid breed often classed as a teddy bear dog.
A smaller version of the standard Golden Retriever Poodle mix, this pup is the result of crossing a Golden Retriever with a Miniature Poodle or a Toy Poodle. Or a backcross between a Mini Goldendoodle and a small Poodle.
Goldendoodles themselves first began to be bred in the 1990s, in the United States. They caught the rise of the popularity of "designer dogs," or dogs which have been purposefully mixed with other breeds.
These dogs were bred for the purpose of being excellent companion animals. A plus is that they may be good for allergy sufferers, since the Poodle has a reputation for being hypoallergenic.
Contrary to popular opinion, Poodles do shed, but they may pass down a tendency to shed less to their mixed breed puppy.
The cost of buying and raising a Golden Retriever might surprise you. Find out how well your pup will match your budget here!
To get a little more background on this mix, let's take a look at each parent breed in turn.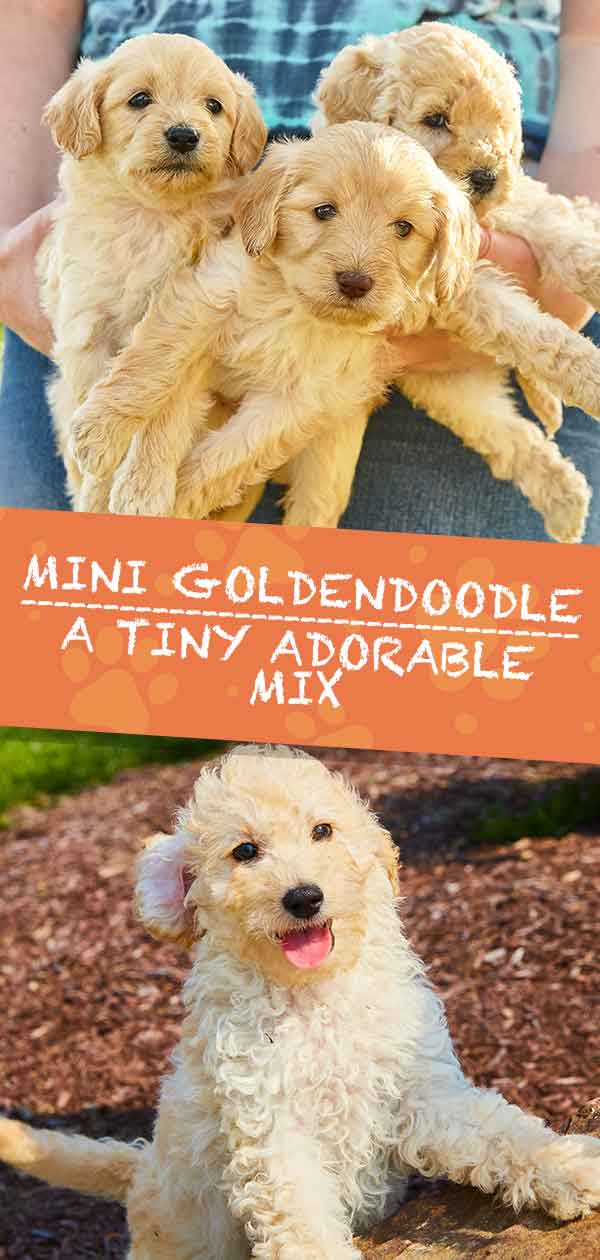 Golden Retriever
The Golden Retriever lives up to her name in every particular. Her coat comes in several shades of gold. And she has a long and honorable history as a hunting dog, used for retrieving waterfowl.
She is an extremely popular Poodle mix, and has been number three of the most popular dog breeds for the last several years, as counted by the AKC.
A friendly and personable dog, the Golden Retriever parent can pass on a family-friendly temperament to her pups.
Poodle
Miniature and Toy Poodles are not separate breeds, but two different sizes. Both are categories of the Poodle breed.
The American Kennel Club (AKC) recognizes all three sizes. It requires the same breed standard in all physical traits, with the exception of size.
The breed standard size for a Miniature Poodle is from 10 to 15 inches tall. Toy Poodles are smaller, standing less than 10 inches tall.
Poodles of all sizes are renowned for being extremely intelligent.
Fun Facts About The Mini Goldendoodle
The only official breed club for the Golden Retriever Poodle mix, the Goldendoodle Association of North America, actually lists several different sizes of Goldendoodle.
While "mini Goldendoodle size" is definitely on the list, it isn't actually the smallest option!
The "petite range" is just below "mini." This designation includes dogs below 14 inches in height. And they are usually less than 25 pounds.
That being said, of course, it's likely that most owners would classify "petite" Goldendoodles as "mini Goldendoodles," regardless.
Mini Goldendoodle Appearance
An adult Goldendoodle varies in size and weight depending on the parents. They usually measure from 17 to 24 inches tall and weigh anywhere from 40 to 90 pounds.
The GANA describes the height range for an adult mini Goldendoodle as 14 to 17 inches. Their weight is typically between 26 and 35 pounds.
Golden Retrievers are larger, strong dogs with athletic frames, whereas Toy and Miniature Poodles are comparatively quite small and dainty. A mini won't be too large, of course, or else she wouldn't be "mini"! But her shape and body type could vary.
The coat length and type will also vary greatly, depending on how the pup takes after her parents. Goldens have long, thick, straight coats. Poodles have very thick, very curly coats.
Colors can be standard golden shades, or even black!
Any given mini Goldendoodle could fall anywhere between those options.
Mini Goldendoodle Temperament
As with any mixed breed, you never know exactly which parent breed's temperament will be predominant. Or will your pup be the perfect mix?
Miniature Poodles are very intelligent dogs who have a reputation for being standoffish and snappy with strangers.
Though loyal and loving to their owners, this breed is actually quite shy. This, in turn, makes them leery of people they don't know. This tendency can advance from growling to biting if not taken care of.
Therefore, socialization with a variety of people and animals from an early age is very important.
Golden Retrievers have a reputation as friendly, intelligent, devoted companions. When it comes to strangers, they're happy to invite them into your home.
Properly trained and socialized, this mix has an excellent chance of a great temperament.
Training And Exercising Your Mini Goldendoodle
As mentioned above, socialization is an important aspect of raising any dog, but especially dogs which tend to be more shy, such as Poodles. Introduce your dog to new people, animals, and situations from early on.
Both Goldens and Poodles are intelligent and highly trainable. Goldens especially have a natural inclination to please their owner.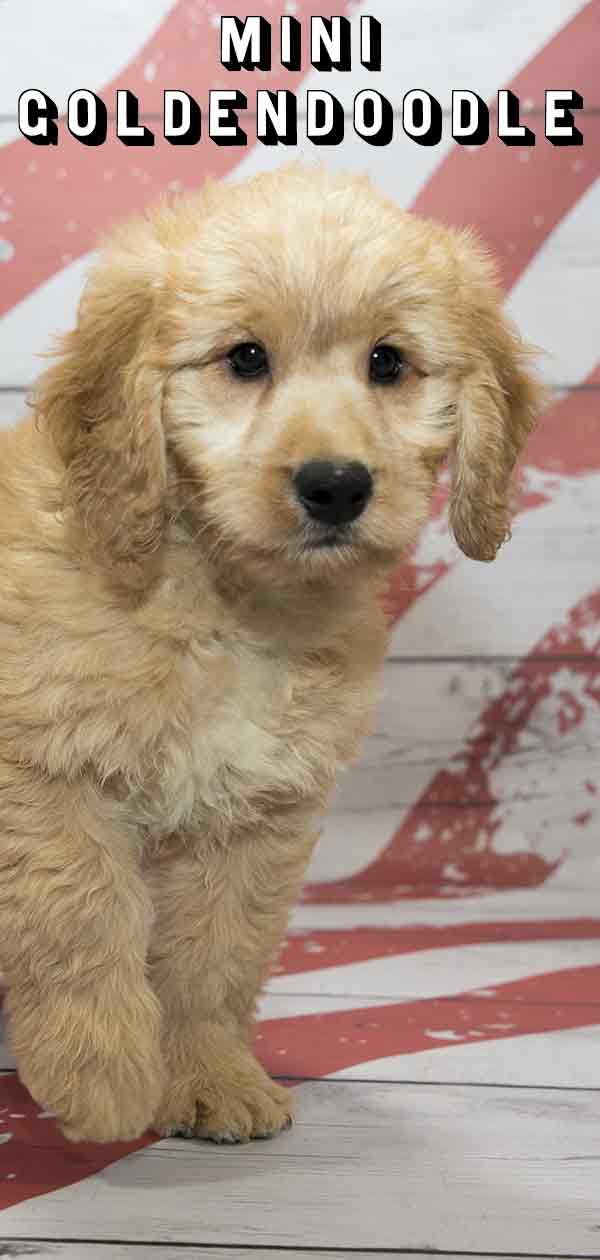 The parent breeds are also active, though not as high energy as some breeds. Your mini Goldendoodle will need at least an hour of exercise and play time each day, preferably in a fenced yard so she can run around.
She will likely love playing fetch and other games that provide mental stimulation.
For more training help, check out our articles on potty training, crate training, and positive reinforcement.
Mini Goldendoodle Health And Care
Both the Golden Retriever and the Poodle are generally healthy breeds.
But there are a few different aspects of health which need attention when it comes to their mixed offspring, especially if the dog has been bred to be "miniature."
How Are Mini Goldendoodles Created?
There are essentially three ways to make a miniature dog breed:
Mix a standard breed with a smaller breed
Introduce the gene for dwarfism, also known as achondroplasia
Repeatedly breed from runts, or the smallest of a litter
Miniature dog breeds are a fairly new development. Dogs were once bred for specific purposes, like hunting or herding, and later as companions.
Today, however, they're sometimes designed to meet the whimsical wants of owners looking for something different and desirable.
This can be to the detriment of the individual dog, as well as to the breed as a whole, if best practices are not carried out.
The Problem With Miniaturization
Unfortunately, striving for extreme conformational traits has caused an increased risk of certain diseases in these dogs.
These can include breathing problems, ocular diseases, and dystocia (obstructed labor).
Using the gene for dwarfism to create smaller dogs is associated with intervertebral disc disease (IVDD). This condition affects the nerves in the spinal cord, causing pain, nerve damage, and even paralysis in severe cases.
An article in the Independent points to the serious and even life-threatening issues associated with miniature dog breeds.
These can include congenital defects, organ failure, respiratory problems, and fragile bones.
It might be stylish to say you can fit your micro mini Goldendoodle in your bag. But is it worth the pain and suffering these dogs are subjected to?
Other Health Concerns
When it comes to miniaturized mixes, the health issues don't always stop with best breeding practices. Though choosing a responsible, ethical breeder who has the concerns of the dogs in first place is definitely recommended, there are a few other health issues that a mini Goldendoodle may face.
Even standard-sized Golden Poodle mixes are at increased risk for certain health problems that the parent breeds are prone to.
Bloat
Both parent breeds are at risk for a condition called bloat.
This is a condition in which the stomach twists, and it can be fatal if not caught and treated immediately.
As with other problems mentioned here, if both parents are prone to certain health issues, that increases the possibility that the mixed breed offspring will see those same problems.
Hip Dysplasia
Both the Golden Retriever and the Poodle are predisposed to hip dysplasia.
This terms refers to an abnormally-formed hip socket. In time, this can develop into arthritis of the joints in severe cases.
Early signs include decreased activity, lameness in the rear end, and trouble rising, running, and climbing stairs.
Eye Disorders
Both the Golden Retriever and the Poodle are also prone to certain eye disorders.
For the Golden this includes juvenile cataracts, pigmentary uveitis, and progressive retinal atrophy (PRA).
PRA is also a problem for the Miniature Poodle.
This serious genetic eye disorder initially presents as night blindness, followed by deteriorating day vision, and eventual blindness.
Orthopedic Health Concerns
Orthopedic problems including Legg-Calve-Perthes and patellar luxation are more prevalent in Toy and Miniature Poodles than in Standards.
Legg-Calve-Perthes disease is a condition in which the ball and socket joint that forms the hip spontaneously begins to degenerate. Over time it results in collapse of the hip joint, which leads to arthritis.
Dogs suffering from Legg-Calve-Perthes usually have blood flow issues to the hip. But the actual cause of the disease is unknown. This disease most commonly affects miniature, toy, and small dogs.
Patellar luxation occurs when the patella (kneecap) is dislocated from its normal position.
It can make weight bearing difficult. This is another condition to which toy and miniature dog breeds are genetically predisposed.
Mini Goldendoodle Lifespan
Golden Retrievers, being mostly healthy larger dogs, generally expect a lifespan of around 12 years.
As small dogs often have a longer lifespan than larger dogs, the Toy and Miniature varieties of Poodle average around 14 or 15 years.
So your mini Goldendoodle lifespan is likely to be somewhere in the range of those two parent breeds.
Mini Goldendoodle Grooming
There's quite a wide difference between the coat of a Golden and the coat of a Poodle!
So, naturally, it's very difficult to know exactly how much grooming your Golden Retriever Poodle mix will need. But, at the very least, it is safe to say that they will need fairly hands-on care. It's a good idea to get your puppy used to a daily brush.
A big reason why these dogs are popular is because they're touted as hypoallergenic.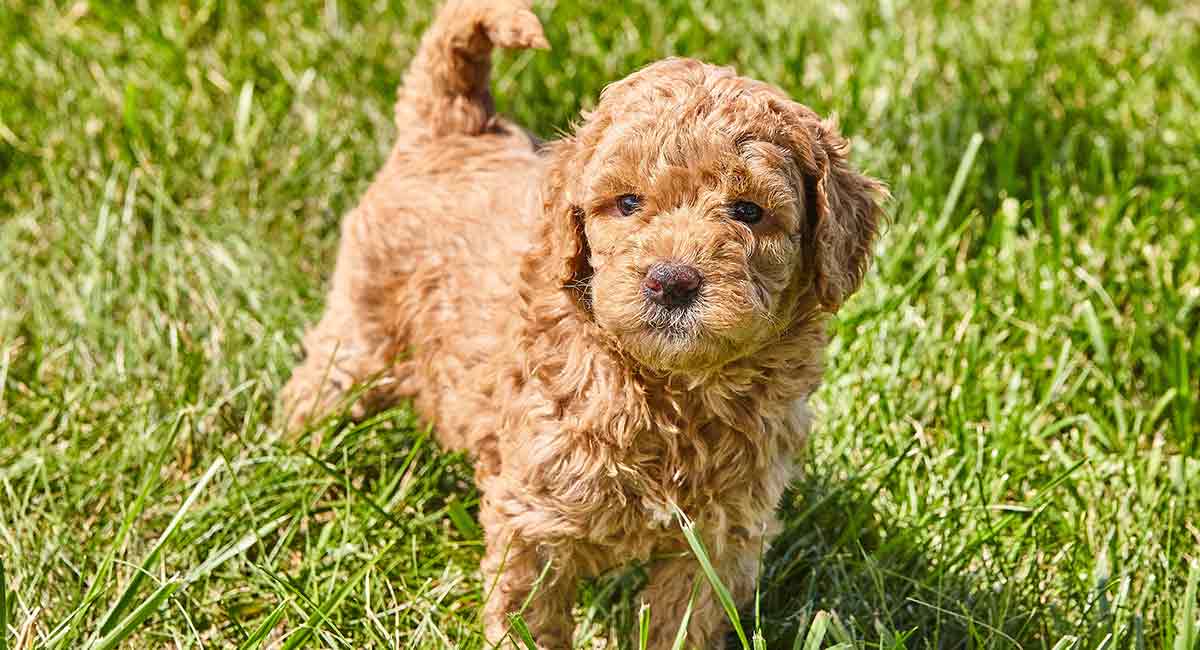 Although it's true that Goldendoodles shed less, thanks to the Poodle parent, there really is no such thing as truly hypoallergenic dog breed.
But this tendency to shed less may make it easier to keep your dog's fur under control.
Do Mini Goldendoodles Make Good Family Pets?
With a reputation for being friendly, smart, and having a sweet temperament, a mini Goldendoodle has the potential to be an excellent family pet!
They are well suited to living in more limited quarters, such as apartments, since they are smaller dogs. But they will still need plenty of exercise and outside time!
Of course, it is important to make sure that the mini Goldendoodle has been responsibly bred, and that any possible health testing has been done for each parent.
And, as always, socialization and training play a huge part in the family-friendliness of any dog.
Rescuing A Mini Goldendoodle
We always recommend considering the rescue of a dog in need.
This is a great way to give a dog a second chance. And it often provides the new owner with some insight into how the mix turns out in a particular case.
On top of that, it's almost always less expensive to rescue a dog from a shelter than it is to purchase from a breeder. Shelter fees usually run between $50 and $150 dollars, and that often includes a health check, and sometimes even microchipping.
For more information about mini Goldendoodle rescue, check out our links here.
Finding A Mini Goldendoodle Puppy
When searching for a mini Goldendoodle you're likely to hear terms such as "petite mini Goldendoodle puppies" and "micro mini Goldendoodle puppies." These are simply ways to entice buyers into thinking they're getting the smallest possible version of the breed.
The practice of categorizing puppies in this way is a marketing ploy to make undersized dogs seem attractive and unique.
Although there will always be a natural variation in size, with some dogs smaller than others, there are breeders who purposefully try to create the tiniest dog possible. It's best to avoid these breeders, as well as puppy mills and pet stores.
Establishments such as these often do not have the best interests of the dogs at heart.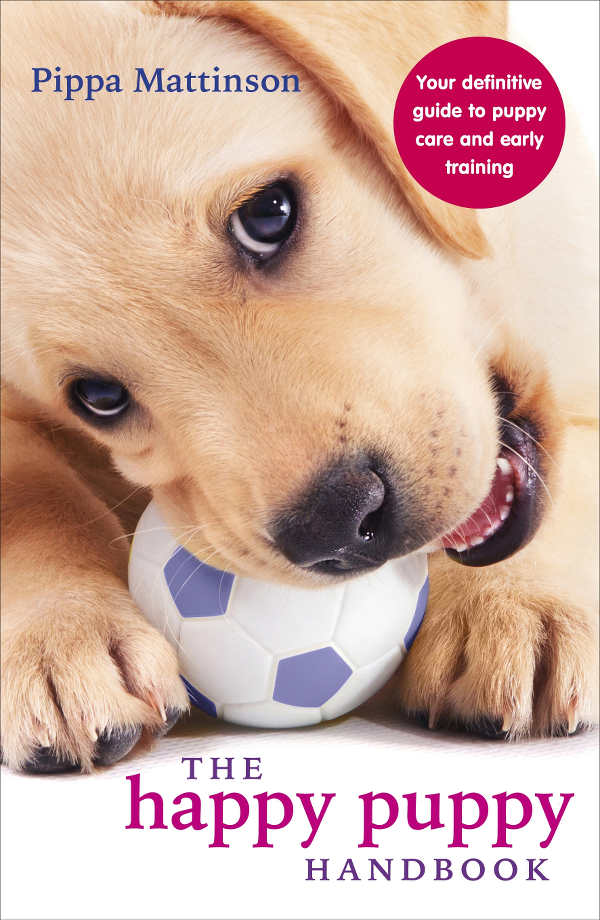 Are puppies immediately available without a waiting list? This is also a warning sign.
Mini Goldendoodle Price
What about the cost of one of these dogs? What can you expect to find as far as mini Goldendoodle price?
Again, the price may have a lot to say about the reputability of a breeder. This mix is incredibly popular, and some breeders may just jump on the bandwagon to turn a profit. The cost for one of these mixes might be anywhere between $1,000 and $2,500.
Any search for this mix may bring up sites that boast micro mini Goldendoodle or toy mini Goldendoodle puppies for sale, often at outrageous prices.
These terms are red flags that these breeders may not have the welfare of the dog as their first consideration. Deliberate breeding to create a miniature breed that falls far under the normal weight range puts dogs in danger of serious health problems.
In contrast, a price tag that is far too low is also a warning sign.
Golden Retriever Poodle Mix Breeders
On the other hand, there are signs to tell you that you've found a reputable breeder, too.
A responsible breeder will provide a healthy environment for their dogs. They will be happy to show you where the dogs live and introduce you to the puppy's parents and siblings.
Ask questions about breeding practices and the puppy's background.
They should ask you questions about your family and why you want this type of puppy. Reputable breeders want to make sure they're selling to responsible dog owners.
Finally, it's crucial that the breeder has health tested their dogs for genetic problems and can provide you with these test results.
Raising A Mini Goldendoodle Puppy
When all is said and done, raising a puppy of any breed or mix is a big responsibility!
We've discussed aspects such as training and socialization, as well as buying from reputable breeders. But there is more to consider.
You can find some helpful guides to all aspects of puppy care and training here.
Mini Goldendoodle Products And Accessories
Dog food for Goldendoodles
Pros And Cons of Getting A Mini Goldendoodle
Cons
Extra care must be taken to ensure the dog has been responsibly bred
May be quite expensive
Faces some health issues
Pros
Likely to be good for allergy sufferers
Friendly
Intelligent
A good choice for small living spaces
Comparing The Mini Goldendoodle With Other Breeds
It's hard not to compare the mini Goldendoodle with her popular counterpart, the mini Labradoodle.
Like the Goldendoodle, the Labradoodle has one Poodle parent and one Retriever parent.
The Labrador Retriever is also a super-popular pup, much like the Golden Retriever. In fact, the Lab is number one on the AKC's list!
The mini Labradoodle faces many of the same concerns of the mini Goldendoodle, including the potential health issues of "miniaturizing" a breed.
Similar Breeds
Perhaps the potential mini Goldendoodle price has changed your mind on this popular mixed breed. Or maybe you're worried about the "mini" part and what it might mean for the dog's health.
Here are a few similar mixes to consider as alternatives.
Mini Goldendoodle Rescues
These rescue organizations listed below are based in several areas around the world. Though we haven't found any specifically for mini Goldendoodles, all of these do focus on Goldendoodles and other Poodle mixes, which means they are a likely place to start your search for a mini Goldendoodle rescue.
If you find any other rescues that may help, please leave us a comment and let us know!
References And Resources
Goldendoodle Association of North America
American Kennel Club
Humane Society of the United States
Aguirre, GD, et al., "Progressive retinal atrophy in the Miniature Poodle: an electrophysiologic study," Journal of the American Veterinary Medical Association, 1972
Bone Deformity and Dwarfism in Dogs
O'Neill, D., Report on a discussion about 'Animal Health and Welfare: Breeding for extreme conformations in dogs and cats' at the European Parliament in Brussels," The Royal Veterinary College UK, 2018
Paster. ER, et al., "Estimates of prevalence of hip dysplasia in Golden Retrievers and Rottweilers and the influence of bias on published prevalence figures," Journal of the American Veterinary Medical Association, 2005
Gough A, Thomas A, O'Neill D. 2018 Breed Predispositions to Disease In Dogs and Cats. Wiley Blackwell
O'Neill et al. 2013. Longevity and Mortality of Owned Dogs In England. The Veterinary Journal
Adams VJ, et al. 2010. Results of a Survey of UK Purebred Dogs. Journal of Small Animal Practice.
Schalamon et al. 2006. Analysis of Dog Bites In Children Who Are Younger Than 17 Years. Pediatrics
Duffy D et al. Breed differences in canine aggression. Applied Animal Behavior Science 2008
Strain G. Deafness prevalence and pigmentation and gender associations in dog breeds at risk. The Veterinary Journal 2004
Packer et al. 2015. Impact of Facial Conformation On Canine Health. PlosOne
This article has been extensively revised and updated for 2019.