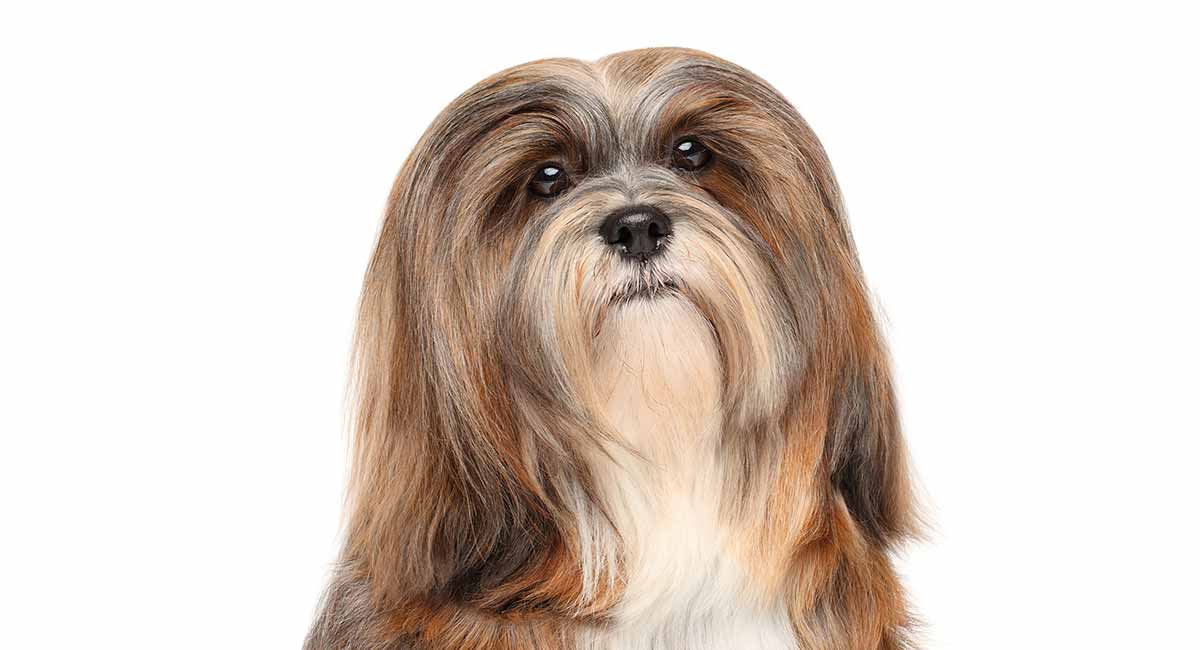 The Lhasa Poo is a cross between a Poodle and a Lhasa Apso.
Generally this little hybrid weighs between 10 and 18 pounds and grows to between 10 and 15 inches.
You can expect a Lhasa Poo to be loving and protective, but they can also be prone to aggression and anxiety.
Both parents are already popular due to their beautiful appearance. The Lhasa Poo ramps up the cute factor even more!
But there is more to a dog than just their looks. Choosing a pet means making informed decisions about their health and temperament too.
Where Does The Lhasa Poo Come From?
The Lhasa Poo, like other crossbreeds, has risen to fame in recent years due to the designer dog trend.
Many new crosses have sprung up from breeders experimenting with different breeds.
However, there isn't much info on where and when this breed first appeared.
Instead, we can get an idea of its history by looking at the legacy of the parent breeds.
History Of The Lhasa Apso
The Lhasa Apso is an ancient dog breed, with ancestry spanning back over a thousand years.
Originating from Tibet, this breed served as a guard dog at Buddhist palaces and monasteries. They have a watchful demeanor and a booming bark that sounds like it comes from a much larger dog. So this was a task they fulfilled with pride.
It wasn't until the 1940s that the breed was fully introduced to America. The Lhasa Apso caught on due to its beautiful coat and is still well-loved to this day.
History Of The Poodle
The Poodle was originally kept as a working dog. They trace their ancestry back to Germany. Not France as many commonly think!
At the time, their corded coat wasn't just for looks. It helped protect them from the elements while they worked. As great swimmers, they worked with humans by swimming in lakes to retrieve the bodies of ducks.
However, soon the Poodle's idiosyncratic appearance caught on among the nobility. The breed became a companion dog to nobles all over Europe. They are still incredibly popular today!
What Does This Mean For The Lhasa Poo?
By looking at the parent breeds, we can see the Lhasa Poo has almost a bit of everything; background as a guard dog, a retriever, and a companion dog.
All of this will have an effect on their behavior and temperament, so it is a good idea to keep this in mind!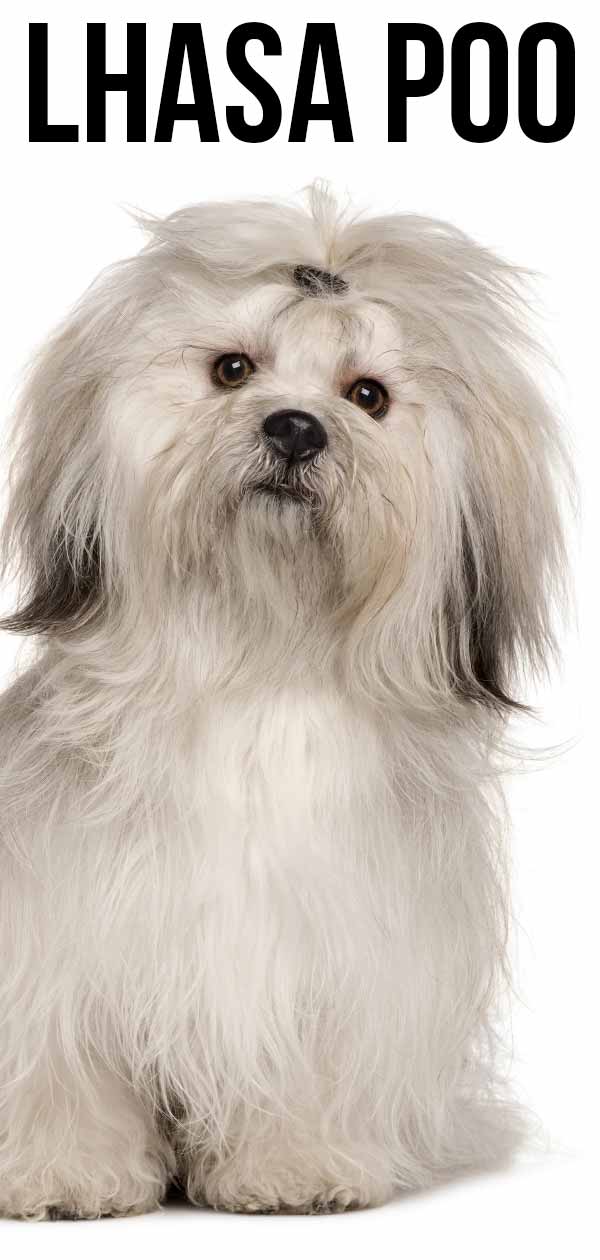 Fun Facts About the Lhasa Poo
The Poodle is a very popular choice within the designer dog trend. It's used in many other crosses! The Lhasa Apso, however, is a much rarer pick.
According to the AKC popularity rankings, the Poodle is ranked #7 out of all breeds. However, the Lhasa Apso is only ranked #71.
This cross can vary significantly in personality. But this leads to each Lhasa Poo being a very unique and individual character!
Lhasa Poo Appearance
As a crossbreed, the Lhasa Poo can take on aspects of either parent breed. It is all down to genetics and pure chance!
Therefore, we cannot give a 100% guarantee to the physical traits, temperament, and potential health issues of this cross.
However, by looking at the parent breeds, we can give you a good idea of what is possible. Here's what you can expect to see in their physical appearance!
Height And Weight
The height and weight of the Lhasa Poo can vary significantly based on the type of the Poodle involved.
The Miniature Poodle is the one most commonly used within the cross. So we will look at this one in detail.
A Lhasa Apso bred with a Miniature Poodle will likely result in Lhasa Poos around 10-15 inches in height and 10-18 pounds in weight.
If a Standard Poodle is used in the cross, expect the Lhasa Poo to be taller and heavier than these ranges. Conversely, if a Toy Poodle is used, they will likely be smaller and lighter.
Read more about the different ways Poodle mixes can look here.
Coat Possibilities
As for their coat, it may be either the very long and straight coat commonly seen in the Lhasa Apso, or the naturally corded and curly coat of the Poodle. Dark tips may or may not appear on the beard and ears, regardless of coat color.
Many coat colors can potentially appear within this breed. Too many to include in this article! Instead, here is a list of the most common colors seen:
White
Black
Brown
Tan
Apricot
Chocolate
It's possible for the Lhasa Poo to either be a single color, parti-color, or even rarer patterns such as merle.
Lhasa Poo Temperament
The Lhasa Poo can make for a companion dog that is both loving and protective.
However, there are some potential temperament problems that you should be aware of before making any decisions.
Aggression And Wariness
Firstly, aggression may be a potential issue within this mix. You wouldn't expect it from such a cute-looking dog, but it can still appear!
Poodles have been known to be predisposed to developing aggression. In a study performed in 2008, they were found to be among 8 breeds that ranked highly for aggression towards both strangers, other dogs, and owners.
This predisposition may potentially be inherited by the Lhasa Poo.
Along with this, the Lhasa Apso is naturally wary of strangers due to their history as a guard dog. This is another trait that may be passed onto the Lhasa Poo.
This wariness, combined with the possibility of aggression, means that it is key that both traits are dealt with at a young age via obedience training, and most importantly, socialization.
Bossy Or Timid?
Another potential temperament problem that may appear within this mix is excessive anxiety. Some Poodles can respond anxiously to everyday minor occurrences.
If inherited, this may lead to hyperactivity and excessive barking in a Lhasa Poo. To avoid anxiety, proper socialization is again key.
Finally, it is possible for the Lhasa Poo to be the absolute opposite of timid and be very strong-willed and independent.
This behavior is usually inherited from the Lhasa Apso.
This can lead to them being stubborn and bossy, making training and obedience a challenge.
Lhasa Poo Training
Both parent breeds, the Poodle in particular, are very intelligent. In some cases, the Lhasa Poo is very eager to please and will quickly pick up new commands.
However, if your Lhasa Poo takes on the independent nature of the Lhasa Apso, you may find that training them can be more difficult.
Positive, reward-based training will always win out in the end though. Regardless of how stubborn your Lhasa Poo may be.
Never just give up if you are struggling! Skipping training and socialization is never an option and will most likely lead to negative traits forming such as aggression. Training out these traits in later life is much more difficult.
Tips and Guides
If you are making little progress training your Lhasa Poo, hire a professional dog trainer.
Before you do that, though, be sure to check through our resources on the subject! You may find something that may help.
Exercise Needs
As for the exercise requirements of this cross, they tend to be quite energetic. A long walk, with some play where they can run around, is generally recommended for most Lhasa Poos.
However, it is wise to hold a degree of caution when exercising this cross. The Lhasa Poo could potentially suffer from compromised breathing.
If you notice any signs of breathing difficulties, such as snorting and sniffling, do not perform strenuous exercise with them. Take them to the vet to be checked out.
It is possible they are suffering from a serious structural health issue that we will cover in the next section.
Lhasa Poo Health
Despite having a long average lifespan of around 12-15 years, this cross can be prone to some serious health problems.
One of these health issues is a serious structural defect known as Brachycephalic Airway Syndrome.
Compromised Breathing
Dogs with shortened muzzles are known as brachycephalic and some Lhasa Poos who have this physical trait may fall within this category.
Brachycephalic Airway Syndrome occurs when the shortened muzzle compresses the nasal cavity, significantly impacting the dog's breathing.
This can lead to intolerances for exercise and heat, and in severe cases, the condition can lead to laryngeal collapse. The dog's breathing can worsen further and quickly lead to death.
If your Lhasa Poo has a shortened muzzle, ensure that their nostrils are wide open and free-flowing. Observe for any snorting and sniffling, which can be signs of poor breathing. Take them to the vet for a check-up if you are unsure.
It may also be best to avoid strenuous exercise and hot weather in Lhasa Poos with these symptoms.
Other Serious Health Problems
Other serious health conditions that the Lhasa Poo may be predisposed to developing include:
Patellar Dislocation
Hip Dysplasia
Renal Dysplasia
Epilepsy
Cataracts
Progressive Retinal Atrophy
Cherry Eye
The Best Chance Of Avoiding These Problems
All these conditions outlined above have a genetic basis, which is why it is key that you buy your Lhasa Poo from a reputable breeder.
A good breeder should be able to prove the genetic health of their puppies and talk honestly about their lines. Buying from such a breeder gives you the best chance of receiving a Lhasa Poo free of these health problems.
Feeding And Grooming
Lhasa Poos will do well on high-quality dog food, but as with any breed, it is important to feed smart. Take care not to overfeed, and ensure that they are receiving all their daily nutrients. Your veterinarian can help you make a diet plan if you are unsure.
Finally, this cross can be a struggle to groom for the average family, regardless of which coat they inherit!
The Lhasa Poo will require frequent, thorough brushing to prevent matting. Some opt to trim their coat to a more manageable state, which can be a good idea if you cannot fulfill their daily grooming needs otherwise.
Professional Groomers
Professional groomers will be more than happy to help trim, or if you are confident in your own grooming ability, you can do it yourself.
Don't neglect their nails or teeth either! Trimming their nails can help keep them comfortable. Regularly brushing their teeth can help avoid a multitude of painful dental diseases.
Do Lhasa Poos Make Good Family Dogs?
The Lhasa Poo could potentially make for a lovely addition to a family. But there are a lot of things to consider and be aware of before making any decisions.
Their grooming requirements will most likely be high, requiring either a regular trim or daily grooming to keep on top of it. Consider whether your family will be able to fulfill this.
In some cases, they can be stubborn and require a confident and experienced owner to take charge. This might not be a good breed for a first-time owner.
As we just discussed, there can be quite a lot of serious health problems that may affect this breed, including structural issues. We would perhaps recommend rescuing a Lhasa Poo over purchasing one from a breeder.
Other than these concerns, the Lhasa Poo is generally friendly with well-behaved and respectful children. They can also get along with other pets, provided they are socialized together from a young age.
They make a good fit for apartment dogs too.
Rescuing A Lhasa Poo
Adopting a Lhasa Poo as opposed to buying one from a breeder can be a good option.
Rescuing lets you welcome an adult dog into your home. Meaning you don't have to worry about all the extra work and care a puppy may need.
Plus, you will be able to see exactly what you are getting. Any present health or behavioral issues will be fully explained to you by the staff beforehand.
But, on the downside, many dogs end up in rescue due to these issues in the first place.
If you do decide to adopt a Lhasa Poo from a rescue center, you will most likely be interviewed as to ascertain whether you would be a good fit for the dog.
Finding A Lhasa Poo Puppy
If you decide to purchase a Lhasa Poo puppy from a breeder instead, there are a couple of important things to keep in mind.
Sadly, a lot of breeders would happily sell you an untrained and genetically unhealthy puppy if given the chance.
Breeders such as these have sacrificed the welfare of the litters they are producing for more efficient sales. They do not have them tested for health problems, and they do not spend any time caring for them besides the bare minimum.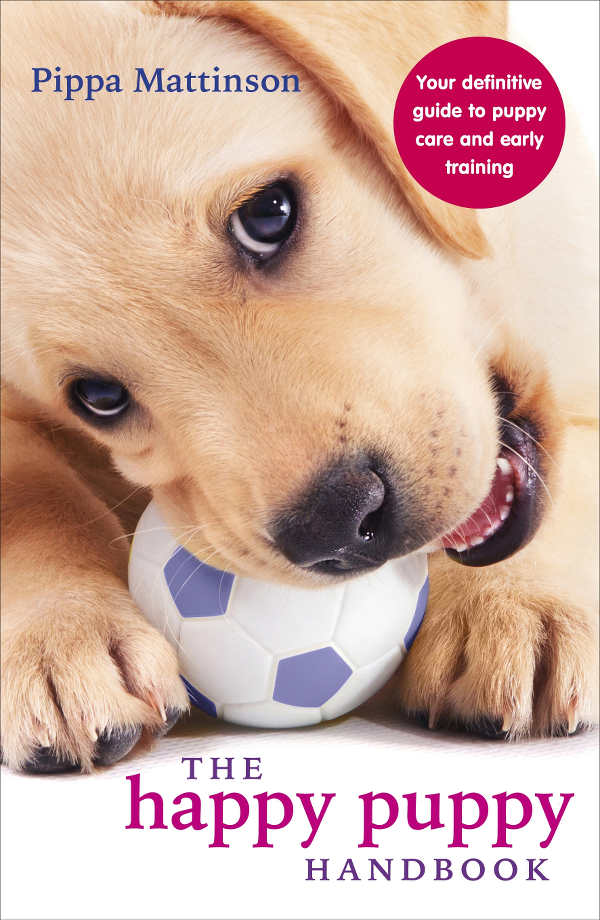 Puppy Farms
Such places are colloquially named "puppy farms" due to their poor practices. It is in your best interests to avoid such places and to not give them any business.
Unfortunately, pet shops are also a no-go due to the fact that they commonly buy their puppies from the bad breeders we just described.
Instead, search for a reputable and caring breeder to purchase from.
A good breeder will have recognition from established breeding societies and plenty of positive feedback from previous customers. They should be able to prove with confidence the genetic health of their puppies via health evaluations.
Raising A Lhasa Poo Puppy
Raising a boisterous puppy into a well-mannered adult can seem like an insurmountable task even for the most seasoned dog lover!
Luckily, we have plenty of resources on the subject. Be sure to check them out if you need some help!
Lhasa Poo Products And Accessories
If you decide to go with this breed, here some products and accessories that can make life easier for both you and your Lhasa Poo!
Firstly, we would recommend a harness over a leash for this breed. A leash can put extra pressure on the Lhasa Poo's breathing, which may already be at risk.
We have an article here that takes a look into the benefits of harnesses, with some suggestions to ones you can try!
Pros And Cons Of Getting A Lhasa Poo
Here is a quick summary of the good and bad of this breed!
Pros
Can potentially be a loving companion that bonds strongly to the family
Good with kids as long as they are well-behaved and gentle
Highly intelligent
Can potentially make for a good watch dog
Cons
Possible debilitating structural health issue
High grooming requirements
Potential aggression issues
Extreme anxiety may be present
Stubbornness could hamper training and obedience
Similar Mixes And Breeds
Here are some similar breeds and mixes that you be interested in! These breeds are not brachycephalic, which means they tend to be generally healthier than this cross.
It may be a good idea to consider them before making any final decisions.
Lhasa Poo Rescues
Unfortunately, there are no rescue centers fully devoted to the Lhasa Poo breed just yet. However, you may have luck finding one to adopt within the rescue centers for the parent breeds instead!
Here are some places to get started on your search.
UK
US
Canada
Australia
If you know of any more rescue centers you would like to add to the list, let us know in the comments!
Is a Lhasa Poo Right For Me?
Ultimately, only you can answer that question!
We would ask that you consider both your family situation and the potential risk of Brachycephalic Airway Syndrome before making any decisions.
While the risk for this condition isn't as high as it is in other breeds, it still exists. It is worth taking a look at similar but healthier breeds.
What do you think of this cross? Have you ever owned a Lhasa Poo before?
Let us know below!
References and Resources
Priester, WA, Sex, Size, and Breed as Risk Factors in Canine Patellar Dislocation Journal of the American Veterinary Medical Association, 1972
Gough, A, et al, Breed Predispositions to Disease in Dogs and Cats John Wiley & Sons, 2018
Petersen-Jones, SM, A review of research to elucidate the causes of the generalized progressive retinal atrophies The Veterinary Journal, 1998
Heske, L, et al, A cohort study of epilepsy among 665,000 insured dogs: incidence, mortality, and survival after diagnosis The Veterinary Journal, 2014
Martin, SW, et al, Canine Hip Dysplasia: Breed Effects The Canadian Veterinary Journal, 1980
Lees, GE, Inherited Kidney Diseases in Dogs and Cats Tufts' Canine and Feline Breeding and Genetics Conference, 2005
Downs, LM, et al, Genetic screening for PRA-associated mutations in multiple dog breeds shows that PRA is heterogeneous within and between breeds Veterinary Ophthalmology, 2014
Park, SA, et al, Clinical manifestations of cataracts in small breed dogs Veterinary Ophthalmology, 2009
Mazzucchelli, S, et al, Retrospective study of 155 cases of prolapse of the nictitating membrane gland in dogs The Veterinary Record, 2012
Duffy, DL, et al, Breed differences in canine aggression Applied Animal Behavior Science, 2008
Monnet, E, Brachycephalic Airway Syndrome World Small Animal Veterinary Association, 2015
Karabagli, M, Brachycephalic Airway Syndrome in Dogs Istanbul University, 2012
Bright, RM, Laryngeal Collapse in Dogs, 2011