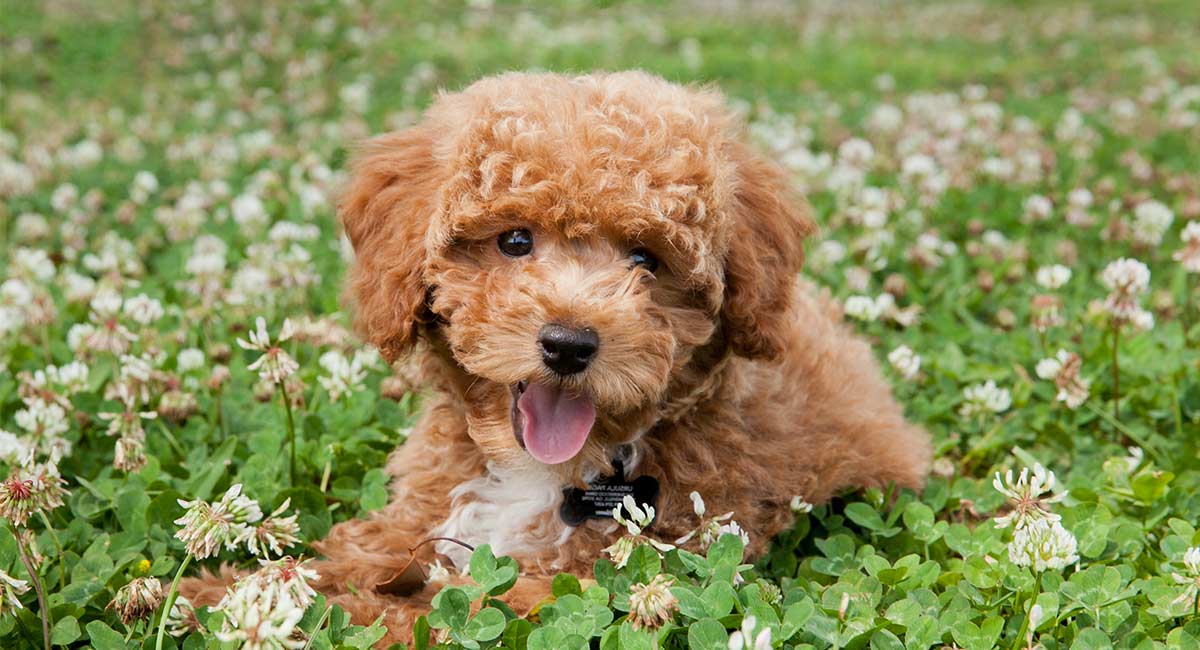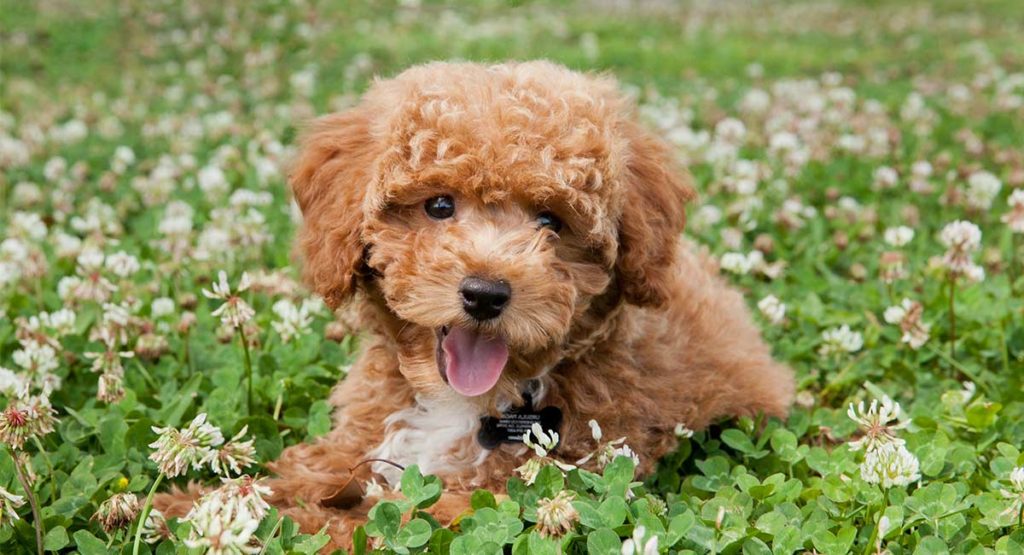 The Bichon Poodle mix is small, lively and outgoing. Bichpoo puppies are very fluffy, but usually grow into low shedding adult dogs. Today we'll take a look at the pros and cons of Bichon Poodle mix dogs. We'll looking at finding and raising Bichon Poodles, and help you to decide if the Poochon breed is the right choice for you.
What is a Bichon Poodle Mix?
The Bichpoo, or Poochon, combines a Bichon Frise with a Toy Poodle. A small dog, this cross tends to be friendly, confident and have a low shedding coat. The aim of their breeders is to merge the intelligent, proud characteristics of the Poodle personality, with the more playful, curious Bichon Frise. The result is a charming, affectionate and adorable breed, known as the Bich Poo, Poochon, or simply the Bichon Frise Poodle Mix.
This guide will serve as a resource for potential owners of this teddy bear dog, as well as current owners looking to learn more about their pets. We'll cover health concerns, temperament, care requirements and more. There's a lot to know about this unique little dog!
Origin of the Bichon Poodle Mix
The Bichpoo originated in Australia during the 1990s. It was bred to be an active, loving household pet that would do well with children and other pets. The breed is a mix of the Bichon Frise and either a Miniature or Toy Poodle.
This breed has quickly grown in popularity in recent years, as more people discover the pleasant temperament and adorable appearance of the Bich Poo. For more information about this breed's origins, we can look to the history of the two parent breeds.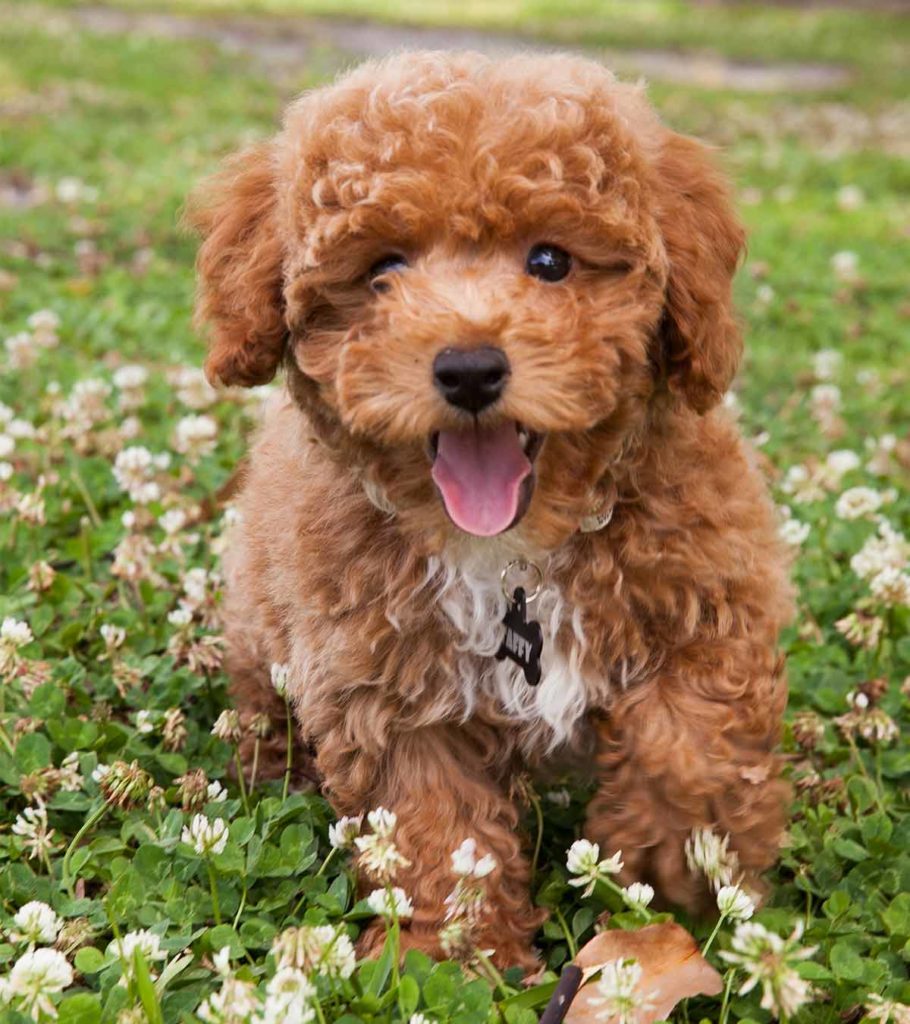 Bichon history
The Bichon Frise is thought to be descendant from the Bichon Tenerife, a member of the Barbichon breed family (which also includes Bolognese, Havanese, and Maltese breeds). The Bichon got its start on the Canary Islands, specifically on the island of Tenerife.
The breed has roots dating back to at least the 13th century, when they grew quite popular with European royalty. Eventually the breed made its way to the Americas, where it was officially recognized by the AKC in the early 1970s. It remains a popular family dog and show dog to this day.
Poodle past
The Poodle has a storied history dating back at least 400 years. It is thought to have originated in Germany, where it was bred for retrieving waterfowl for hunters. Despite its German origin, the Poodle became the National Dog of France, and retains the title to this day.
The Standard Poodle, the original breed, was bred down to the Miniature, which was then bred down again to the Toy variety. Today, all three versions of the Poodle – as well as their various cross-breeds – remain popular. The Bich Poo is bred from either the Toy or Miniature varieties of Poodle.
Bichon Poodle Temperament
So, what's this dog actually like? What is the temperament of the Bich Poo? The Bich Poo typically takes on many of the characteristics of its parent breeds. Most Bichon Poodle mixes will have a lively, affectionate and active disposition. They are also quite intelligent.
Typically a Bichon Toy Poodle will have an accommodating, patient nature. This makes them a good choice for households with children or other pets. They are prone to sudden bursts of energy, so you will commonly see them zooming around for short periods of time. They also tend to bark a lot. This can make them good watchdogs . But it also means that if they are not trained properly at a young age, barking can become excessive.
Poochons typically do not do well if left alone. They are prone to separation anxiety and tend to bark continuously when left by themselves. With all that said, it's good to keep in mind that any crossbred dog will have a level of unpredictability. Bichon Poodle puppies could take on more characteristics from one parent breed or the other. Thus, it's difficult to know exactly what personality your dog will have, as it could be more Poodle or more Bichon Frise, or anywhere in between.
Bichon and Poodle Mix Physical Characteristics
The physical characteristics and appearance of this breed can vary, just as the behavioral tendencies can differ. It depends which parent breed comes through stronger. With that said, the bulk of these dogs are small, at 6 to 12 pounds on average. They typically have a height of 9 to 14 inches when fully grown. The size of a Bichpoo dog will also vary depending on the size of the parents, and whether the Poodle parent was of the Miniature or Toy variety.
Bichon Poodle Coat & Coloring
The Poochon has a mid-length, curly coat. Their cute button nose is the only feature to emerge from the thick curls. Their coats are typically quite soft, as long as they are properly maintained and cared for. They also inherit the Poodle tendency for very minimal shedding. The Bichon Poodle coat is typically white or apricot, with various other light shades being possible, but not common.
Bichon Poodle Grooming Requirements
The Bichon Poo requires frequent brushing to keep their coat soft and prevent matting. Ideally, you should brush its coat daily. Frequent Bichon Poo haircuts are a necessity. Coats should be trimmed every two months or so to maintain a manageable length and prevent matting. Shedding is very minimal with this breed, but routine brushing is still essential. Dental care is also important for this breed, as they can be susceptible to gum infections and related dental problems.
Bichon Poodle Health Concerns
Bichon Poodle mixes are prone to many of the health concerns that are prevalent in their parent breeds. Eye problems are common, including progressive retinal atrophy and cataracts. Dental concerns are another common issue. Bichons, in particular, are prone to gum infections and tooth loss. It's important to brush your dog's teeth regularly. Other concerns like patellar luxation, hip dysplasia, sebaceous adenitis, and Von Willebrand disease are also common.
Many of these health concerns can be tested for. Reputable breeders will conduct health tests on their breeding stock to help minimize the risk of complications. Interestingly, there is some evidence to suggest that first generation mixes (i.e. a direct descendent of Poodle and Bichon Frise parents) are less likely to inherit health issues from their parent breeds.
Second generations and beyond (the offspring of two Bichon Poodle mixes) are more likely to show health concerns common in Poodle and Bichon Frise dogs. Thus, some experts recommend specifically seeking out reputable breeders that offer first-generation puppies.
As with any breed, frequent veterinary checkups are important and should be scheduled at least once a year. If you have specific questions about your dog's health, consult with a licensed veterinarian.
Poochon Exercise & Training Requirements
Both puppies and Bichon Poo full grown dogs are quite active. They have a moderate to high energy level, and enjoy frequent walks and playtime. Because of their small size, they do better with frequent shorter walks, instead of long ventures once a day.
They also tend to have quick bursts of energy, during which time they love to run around and play. As for training, this mix is typically eager to please. Combine this with their intelligence, and you've got a breed that usually responds quite well to training.
With that said, when it comes to training, the earlier you start, the better results you'll have. This is particularly true with problem behaviors like excessive barking. It's important to start training and socializing your pup from a young age. If you're not experienced with training, it's worthwhile to hire a trainer or obedience school to help.
Ideal Home for the Bichon Poodle Dog
The Poochon can make a great family pet and companion for the right type of person. It's important to keep a couple things in mind when considering this breed. For one, the energy level is fairly high. That means you'll need to set aside adequate time for exercise and play.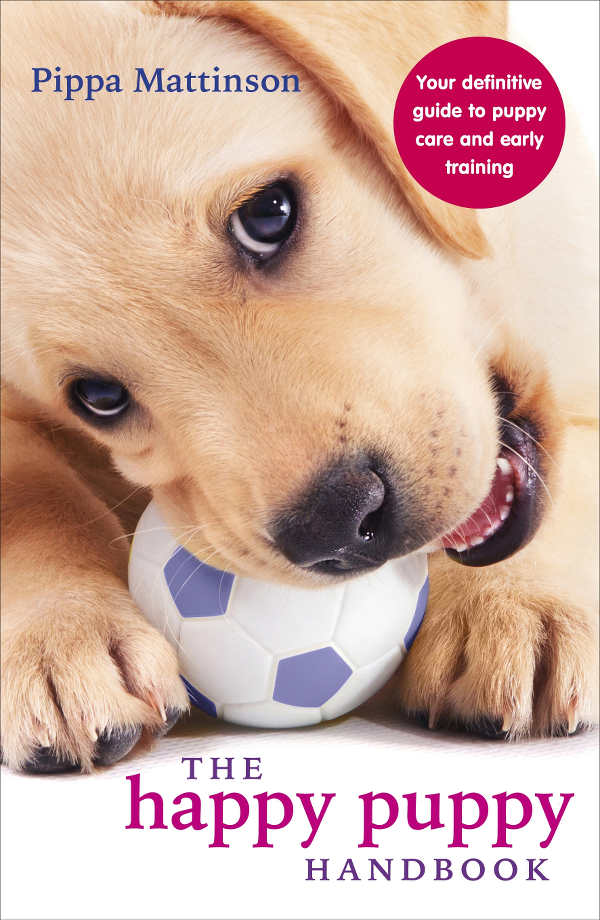 Second, the Bichon Poodle mix does not do very well if left alone for long periods. Third, this breed is prone to frequent barking. It can be minimized with proper training, but the bottom line is that this can be a very yappy breed that requires a certain level of patience.
Lastly, potential owners should consider the health concerns that are common in this breed. The Bichon Poo is a relatively healthy breed, but it's still important to be aware of any potential health issues your dog may face. Beyond that, this is a great breed. They are affectionate and accommodating, and usually get along very well with other pets. They do well with older children, but caution is advised with very small kids.
How To Find Bichon Poodle Puppies
Finding Bichoodle puppies can be challenging, depending on where you live. It's important to seek out reputable Bichon Poodle breeders whenever possible. A good breeder will conduct health tests on their breeding stock to help reduce the risk of various inherited health concerns. To locate breeders, search the web for resources in your area. That could be a breeder's website, a local dog club, or even the local animal shelter.
Before settling on a breeder, be sure to do some research into the background and reputation of the company or individual. Also, don't be afraid to ask for records relating to the dog's health. Reputable breeders will not hesitate to show you health records and test results.
Do you have experience with this mix? Let us know in the comments!
Find Out More!
Resources