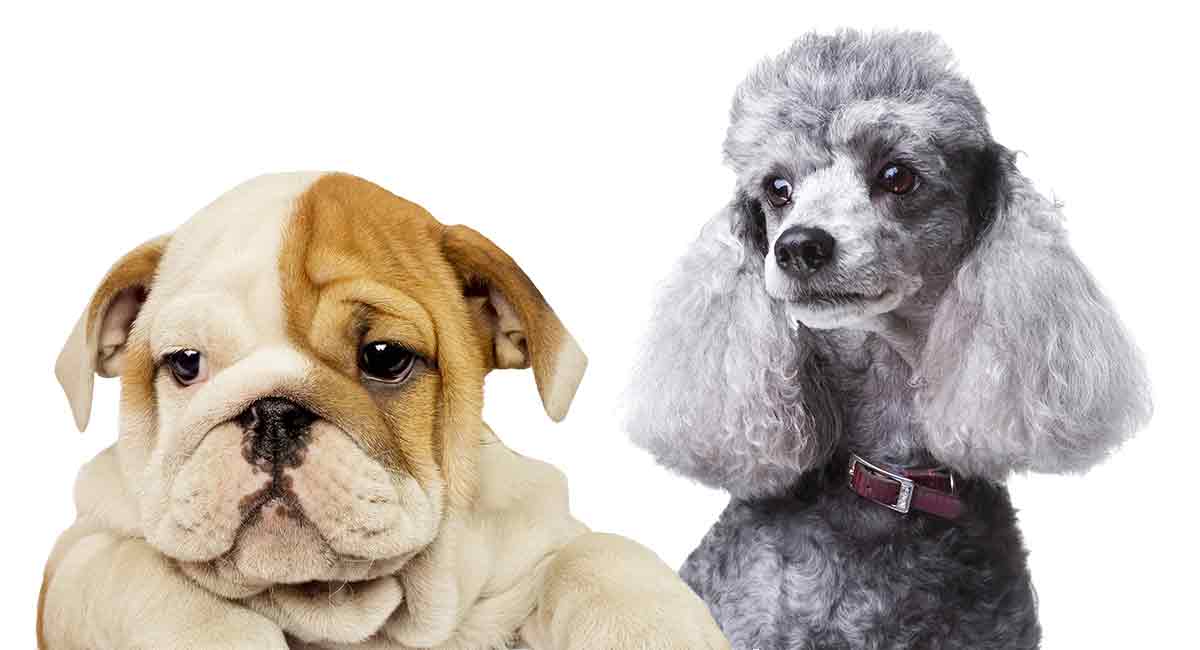 The Boodle is a confident, devoted and intelligent dog. As a Poodle Bulldog mix they range hugely in terms of their size, shape and coat type. Bulldog Poodle mix puppies have some serious pros and cons, which we'll look at today. Helping you to decide whether a Boodle puppy is the right choice for your family.
What is a Boodle mix?
A Boodle is the combination of a Bulldog parent crossed with a Toy, Miniature or Standard Poodle parent. Could the parent breeds of the Bulldog Poodle mix look any more different from each other? What kind of dog is the result of a stout English Bulldog crossed with an elegant Poodle?
How Big is the Poodle x Bulldog?
Boodle size ranges hugely because they combine a medium sized, chunky build breed with a potential of three different sizes of lighter build dog, the Poodle!
Poodle size
Poodles come in three different sizes: standard, miniature, and toy. The standard is the largest and oldest type, and the smaller Poodles were bred down in size. The size of your Bulldog Poodle mix will depend on what size Poodle was used in the cross.
Poodles can range from 4 pounds in weight and 10 inches in height at the shoulder to 70 pounds and over 15 inches in height. All Poodles share an elegant and dignified bearing.
Bulldog size
The English Bulldog has a much stouter and stockier build than the Poodle. They stand between 14 and 15 inches tall and weigh between 40 and 50 pounds.
Full grown Boodle size
The size of your adult Boodle will depend on the size of the parents. A Bulldog crossed with a larger Poodle will generally result in a medium sized dog, weighing around 40 to 55 pounds and standing 14 to 16 inches tall.
A Bulldog crossed with one of the smaller sized Poodles can produce a small to medium sized dog, with a weight range of about 15 to 40 pounds and standing around 12 to 14 inches in height. Remember that any mixed breed dog can favor one parent breed over the other or might be a blend. So it can be difficult to tell how large your dog will get when it's still a puppy.
Poodle Cross Bulldog Coat and Grooming
The Bulldog and the Poodle breeds have different types of coats, leading to a wide variety of coat possibilities in the mix.
Poodle Coat
Poodles have a dense and curly coat that comes in a wide range of solid colors. Many Poodle owners take their dogs to professional groomers to trim and maintain their coats, because at-home grooming can be time consuming. They are low shedders, which makes them a popular choice for people with allergies.
Bulldog Coat
Bulldogs have a short, smooth coat. While the coat itself is low maintenance, requiring just an occasional brushing, a Bulldog's many skin folds require care and attention. It's important to keep the skin clean and dry to avoid infection. The coat comes in a wide range of colors and markings. Popular coat patterns include brindle and piebald.
Bulldog Poodle Mix Coats
As with size, coat type and color can favor one parent breed over the other or be any combination of the two. Many Bulldog Poodle mixes have a short to medium length coat. The texture can be straight, curly, or wavy. Colors and patterns range widely, since there are so many possibilities in the parent breeds.
A Bulldog mixed with a Poodle should be a low to medium shedder, usually requiring a bit less grooming than a purebred Poodle. Don't assume that your Boodle will be hypoallergenic. Be sure to spend time around them before taking one home if you have pet allergies.
Bulldog Poodle Mix Temperament and Training
Fans of the Bulldog and Poodle mix love the dog's friendly, affectionate, and gentle nature.Both parent breeds have appealing personality traits, which should be reinforced with good socialization and training. The English Bulldog is very calm, loving, and loyal. Poodles are known for their keen intelligence, trainability, and active and alert nature.
The Bulldog Poodle mix can be a good choice for families with children and other household pets. They require a moderate level of activity and can make good apartment pets. It's still important to train and socialize your puppy from an early age. Always use positive reinforcement training techniques.
Boodle personality tends to lead to them being very attached to their owners, and they may experience separation anxiety if left alone for long periods of time.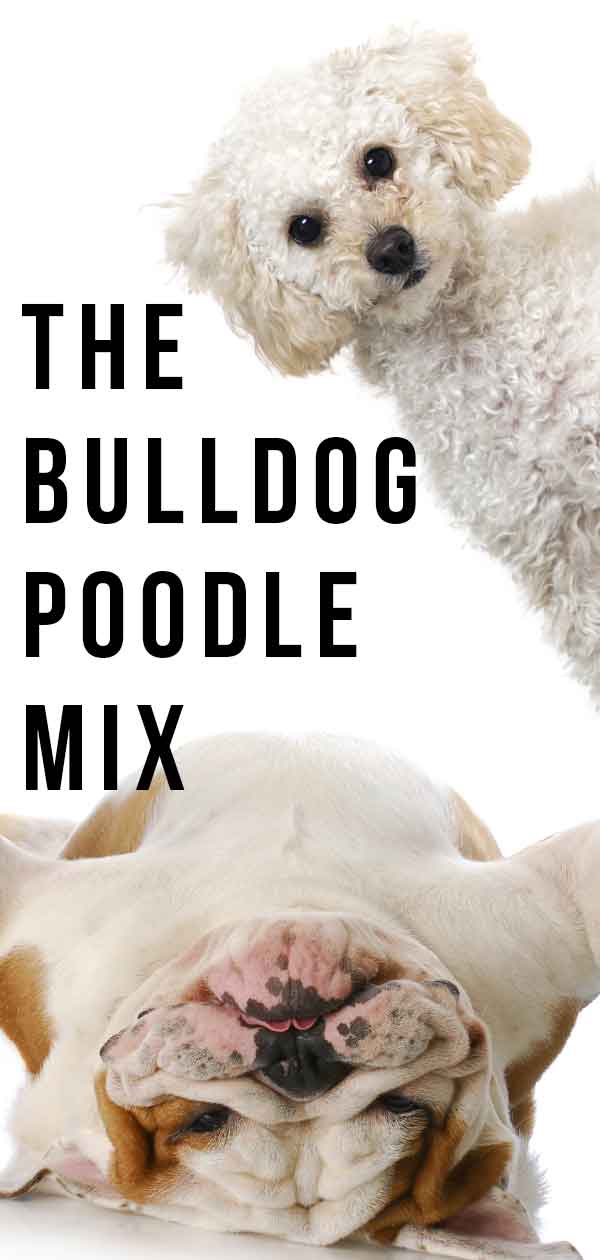 Bulldog Mix Poodle Health
As we mentioned earlier, potential owners of a Bulldog Poodle mix should be aware of the genetic health problems of both parent breeds. A Boodle puppy could inherit any condition that comes from either of their lines.
Poodle Health Issues
There are a significant number of genetic health conditions that can occur in the Poodle. Poodles, especially standard Poodles, can be prone to canine idiopathic epilepsy. Affected dogs will require medication to control seizures throughout their lives.
Two autoimmune diseases (Addison's disease and sebaceous adenitis) are also common in the standard Poodle, especially those from inbred genetic lines. Addison's is a deficiency of adrenal gland hormones and SA is an inflammatory skin disease.
Toy and miniature Poodles have inherited health conditions, as well. Among the most common is a degenerative eye disease called progressive retinal atrophy. Also joint problems are often found in small dog breeds (luxating patella and Legg-Calve-Perthes disease).
Bulldog Health Issues
We said earlier that many veterinarians are cautioning potential Bulldog owners about the health problems associated with the breed. These problems are due to a lack of genetic diversity and the inherent physical structure of the dog.
The structure of the English Bulldog's head, face, legs, and tail make it prone to many chronic health problems. Flat-muzzled (brachycephalic) breeds, like the Bulldog, suffer from breathing, eye, and dental problems. The respiratory problems can be severe and even life-threatening.
The wrinkled skin on the Bulldog's face and body makes them prone to skin infections. The Bulldog's short legs can lead to joint problems like hip dysplasia. The breed's screw tail indicates the possible presence of a painful spinal deformity called hemivertebrae.
Is the Bulldog Poodle Mix Healthier?
Given the significant health issues of the parent breeds, is it possible to find a healthy Bulldog Poodle mix puppy? Mixed breed dogs can inherit the genetic health problems of both parent breeds, but there are ways to minimize the risk that your puppy will inherit a serious genetic disease.
The cross breeding of two purebred dogs to create a so-called designer mixed breed is an increasingly popular trend among dog lovers. The Poodle is an especially popular choice for mixed breeds, both for its intelligence and personality, as well as for its reputation as being a hypoallergenic dog breed.
Health of Crosses
Many people assume that mixed breed dogs are healthier than purebred dogs. This is a concept in genetics called hybrid vigor. While it's true that outcrossing genetic lines can lead to healthier offspring, there are some special health concerns with the Bulldog Poodle mix that potential owners should know about.
Both the English Bulldog and the Poodle have some serious inherited health problems that can be passed down to a mixed breed puppy. There is a growing concern among veterinarians that the English Bulldog's health issues are too severe for the breed to continue.
Will mixing a Bulldog with a Poodle improve the health of the cross? That can depend on the overall health of the individual parents, but it's likely that a Boodle puppy will be less healthy than their Poodle parent even if they are healthier than the Bulldog side of the family.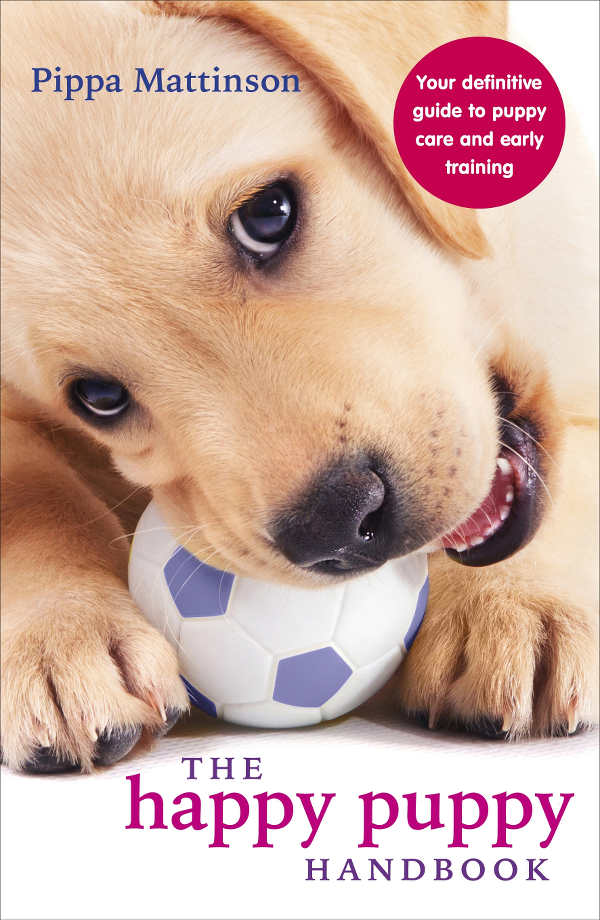 Bulldog Poodle Mix Puppies
Always choose a Boodle breeder who health tests their dogs for genetic disorders. There are two kinds of tests you should ask about: DNA testing and physical veterinary exams. There are DNA tests for some of the health conditions found in both breeds. Other health problems, especially those of the joints and eyes, can be detected with physical exams.
Your breeder should provide you with the results of all health testing. Most will also offer clients some form of contract or health guarantee. Never buy a Bulldog Poodle mix puppy from an online ad or at a retail pet store. Many of these dogs come from for-profit breeding operations called puppy mills that don't do proper testing.
Make sure that you meet the Bulldog parent. Ensure that they are breathing easily, don't have very bowed legs and that they have minimal loose skin.
A Healthier Pup?
Will a puppy's Poodle parentage help offset the health problems caused by the Bulldog's extreme physical appearance? It is possible that your Boodle puppy will inherit healthier physical traits, like the Poodle's longer nose and legs and a straight tail. Choosing a dog with a more natural and less extreme appearance can help minimize some health issues, but remember that outcomes can't be guaranteed.
Is a Bulldog Poodle Mix the Right Dog for Me?
There's no doubt that the Boodle is an adorable dog with a winning personality. Their temperament makes them great family pets, but it's important to be aware of potential health problems. And these dogs may well have a lot of them.
Chronic health issues can impact your dog's quality of life and cost thousands of dollars over its lifetime. Because of this we can't recommend this cross breed as a pet. Fortunately, there are some other lovely Poodle mixes out there you might like to consider. Whatever you decide, choose your breeder and individual puppy carefully. Also be sure that you are prepared to care for a dog that may have special needs.
Already share your life with one of these unusual pups? Tell us about your Bulldog Poodle mix in the comments!
References and Further Reading
Beuchat, C. The Myth of Hybrid Vigor in Dogs…Is a Myth. The Institute of Canine Biology, 2014.
Sodhi, N. English Bulldogs: High in Popularity, Low on Genetic Diversity. Australian Veterinary Journal, 2016.
Health Issues in Poodles. The Poodle Club of America.
Hulsmeyer et al. International Veterinary Epilepsy Task Force's Current Understanding of Idiopathic Epilepsy of Genetic or Suspected Genetic Origin in Purebred Dogs. BMC Veterinary Research, 2015.
Pedersen et al. The Effect of Genetic Bottlenecks and Inbreeding on the Incidence of Two Major Autoimmune Diseases in Standard Poodles, Sebaceous Adenitis and Addison's Disease. Canine Genetics and Epidemiology, 2015.
Progressive Retinal Atrophy (PRA). Animal Eye Services.
What is Patellar Luxation? Orthopedic Foundation for Animals.
Yotsuyanagi et al. Legg-Calve-Perthes Disease: A Retrospective Study. World Small Animal Veterinary Association World Congress Proceedings, 2009.
Pedersen et al. A Genetic Assessment of the English Bulldog. Canine Genetics and Epidemiology, 2016.
English Bulldog. Universities Federation for Animal Welfare.