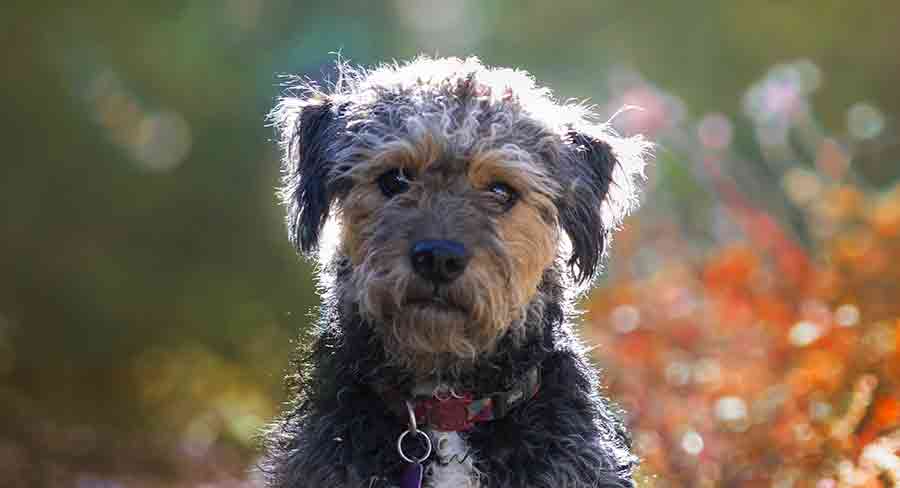 Yorkipoo dogs are a cross between two popular purebred dogs the Yorkshire Terrier and Toy or Miniature Poodle. This wavy coated hybrid is small but no lapdog. They are active and energetic, with a long working history. Sometimes noisy, yetoften affectionate and gentle, the Yorkipoo is vulnerable to injury and so better suited to homes with older children.
Contents
A Yorkie Poodle mix will be affectionate, intelligent, and will love being around family. They suit apartment living well. But they are high maintenance in terms of grooming and social needs no matter where they live.
Where do Yorkipoo dogs come from?
The Poodle started out as a water retriever for duck hunters in Germany. Over time it became a popular breed with nobles, and was bred in smaller sizes as a companion dog.
Similarly, Yorkshire Terriers started out in working roles, killing rodents in mines, factories and mills. But, their purpose evolved and they became a popular lapdog for family homes.
What Do Yorkipoos Look Like?
The Yorkipoo is a small dog with medium to small ears and curly hair. The tightness of the curls may vary from one pup to another. With the grey and tan colors of their Yorkie parent, these little dogs can look much like a tousled version of the Yorkshire Terrier
When fully grown, a Yorkie Poodle mix will weigh somewhere between 4 and 15 pounds, depending on the size of its parents. They usually grow to under 15 inches tall.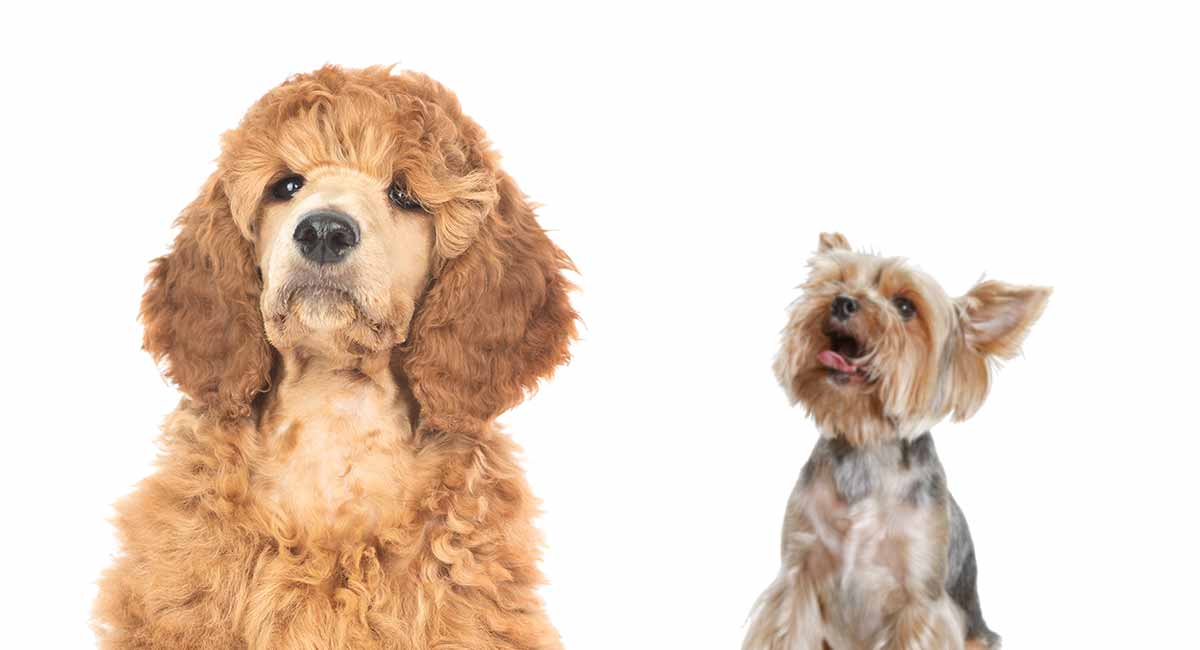 Yorkipoo Colors
Like Yorkshire Terriers and Poodles, Yorkie Poo adults could be a wide range and mix of colors—ingredients for unique and beautiful coats. They may have loose or tight curls, taking after their Poodle parent. Or long silky hair that grows to the floor, like the Yorkie parent. Poodles' coats come in a spectrum of solid colors including white, black, blue, silver, creams and oranges.
Yorkie puppies are born with black and tan coats, which change to steel blue and tan as they grow. So, your Yorkie Poodle mix could be any of the above shades or combinations.
Coat Types
The Poodle and Yorkshire Terrier both have hair (with no undercoat) and both shed lightly, although Yorkies shed a bit more than poodles.
Also, while the texture of the Yorkshire Terrier's hair is silky and straight, the Poodle has curls. As a result, it is possible that a Yorkie Poo could shed very depending on what parent they favor. The genes he inherits will also determine his hair's texture and whether it is curly, wavy, or straight.
Yorkie Poo haircuts may be in your future, depending on which coat they take after. In general, you will need to brush your Yorkie Poodle mix frequently, if not daily. Their hair can matt if left unattended too long. Even if brushed daily, small mats can still occur.
The best daily brush to use on a Yorkie Poo is a pin brush, which has wire pins tipped with plastic or rubber. If your dog does develop mats, try a stainless steel de-matting comb to carefully pick through the mat.
Curly-haired dogs give the appearance of less shedding because hair gets trapped in their fur, but they still produce allergens in their dander and saliva that could cause a reaction. You cannot be confident that this will be a successfully hypoallergenic pal.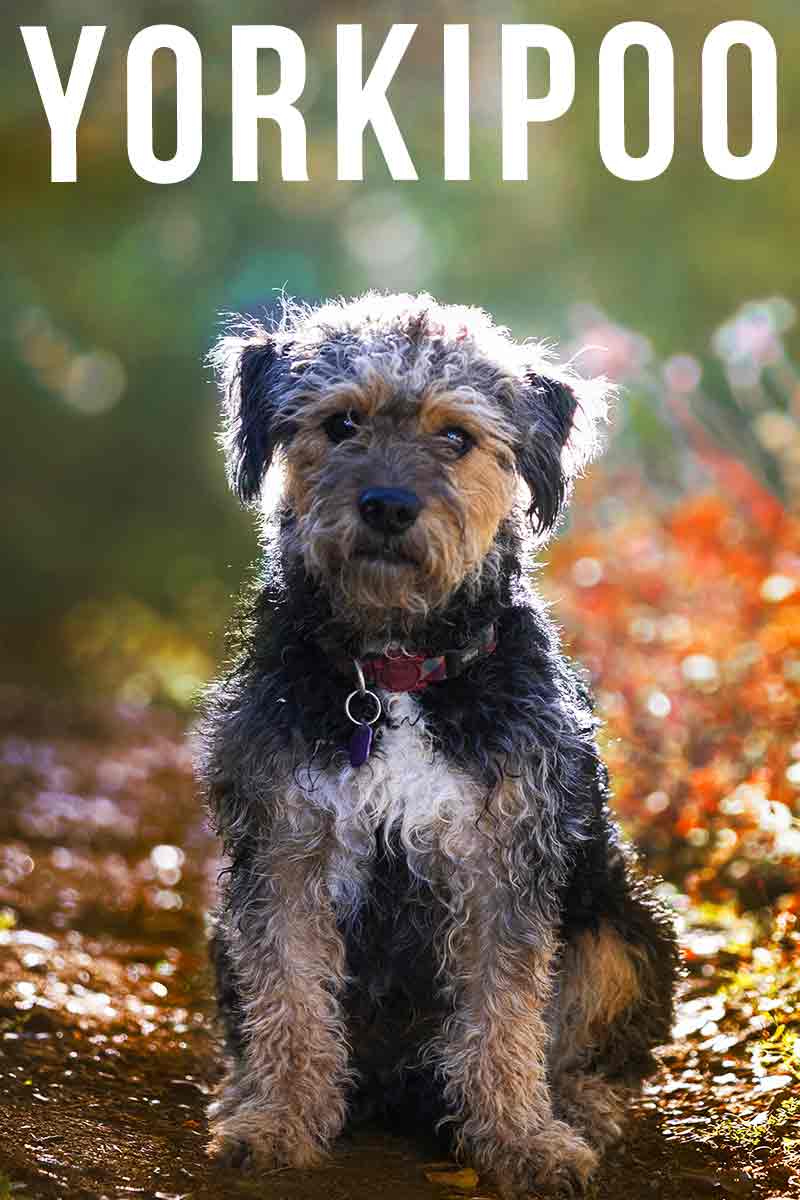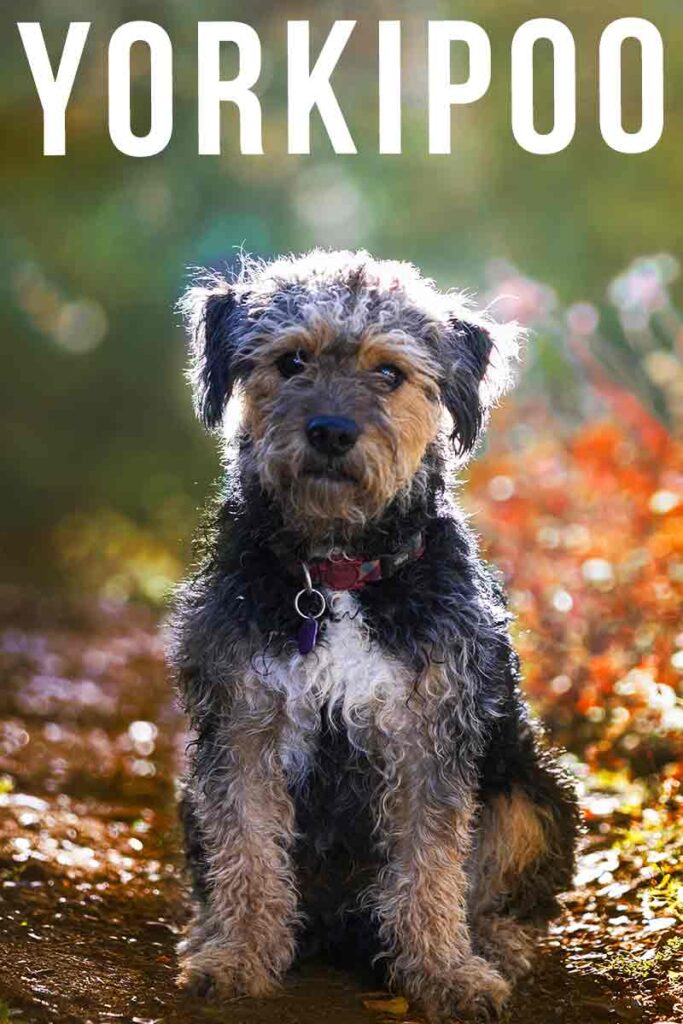 Yorkipoo Temperament
The Yorkipoo will usually show some of the traits of both the Poodle and Yorkie side. Though small, the Yorkie Poo is lively, seeks attention, and is very smart. He is best suited for a home with at least one person for most of the day. Because of their smarts, these pups can be very fast learners and can even enjoy tricks and agility training.
If your pup takes after the Yorkie side, they could have a high prey drive. You need to socialize and train your puppy to make sure they can handle different situations. Their boldness can also lead to excessive barking if they aren't given early training. So, be aware of this potential trait if you live in an apartment, or have neighbours nearby!
Proper socialization as a puppy will help you to get the absolute best temperament possible from your Yorkie Poodle mix.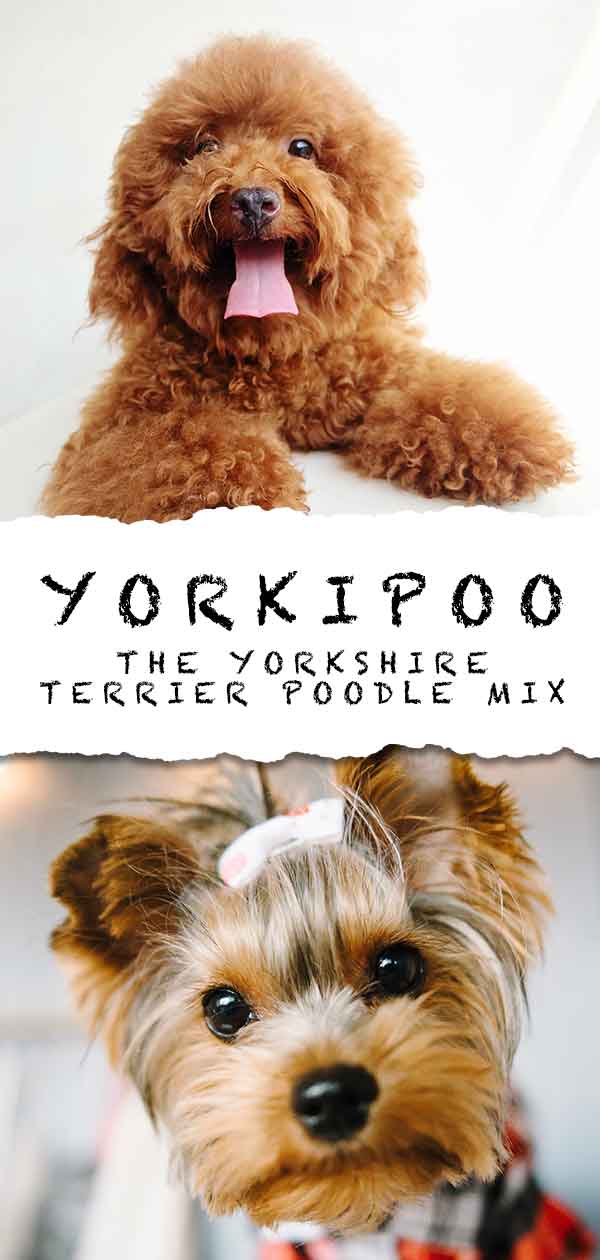 Training and Exercise
Yorkie and Poodle mixed dogs are an active breed that need structured playtime and training. Exercise might include walking, chasing a ball, and swimming.
Yorkipoos are smart and agile, making them an easy to train breed that will quickly grasp their lessons. They are fine candidates for teaching tricks and playing games in the backyard or at a park. Because of their boldness, they need early training to prevent excessive barking. Socialization is also important to make them well behaved, and avoid separation anxiety in case they are alone for any length of time.
Do They Make Good Family Pets?
Yorkipoos can be a loving addition for families at all stages of life. This is an active breed that equally enjoys both lively playing and snuggling in your lap.
They can be great with kids if they're socialized properly, and in spite of their small size, training is necessary to keep them well-behaved and lower their anxious tendencies.
Grooming can be a little demanding among Yorkipoos, so it's important to either have the time or money to spend on weekly grooming sessions for your pup.
You must also be prepared for the potential health issues that can trouble small breeds. This includes teaching young kids how to handle your dog very gently to keep them safe from injuries. Because of these health issues, rescue is a great option when it comes to finding a Yorkshire Terrier Poodle mix.
Yorkipoo Puppies
Mixes are becoming more and more popular, especially those involving Poodles. Because of it, it's more important than ever to make sure your puppy comes from a healthy, loving environment.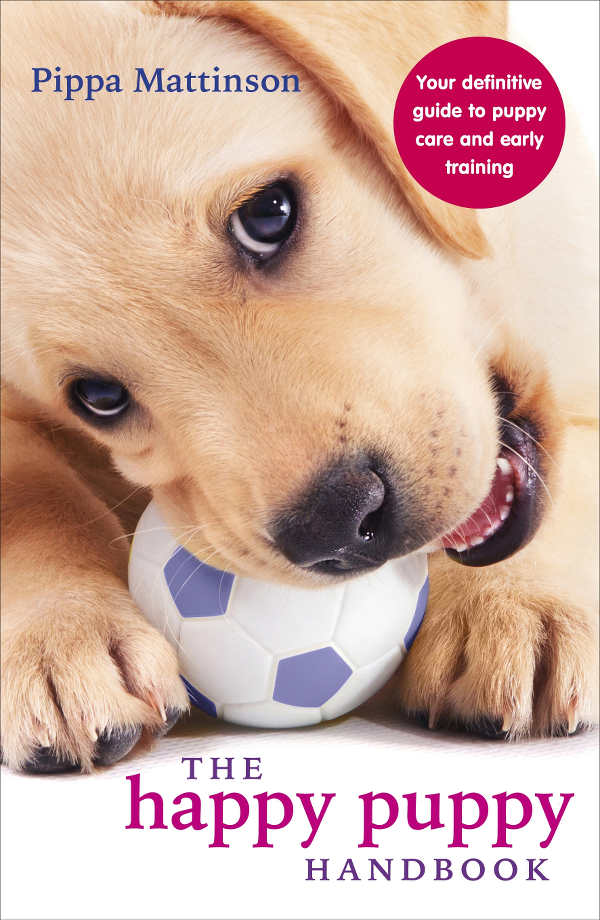 Find a trustworthy breeder and use your due diligence. Ask to meet both parents, check their papers and temperament. And ask if parents have been tested for breed-specific health conditions. A good breeder will answer all your questions and offer advice throughout your puppies' life.
Shelter Dogs
Adopting a dog is a great option when you're looking to add a new member to the family. Thousands of dogs are waiting in rescue centers, and you could offer a loving family to one of them!
Yorkipoo pups come into rescue from time to time, and you could be lucky enough to find one that suits your pack. Of course, if you're new to pet ownership, it's important to choose a healthy, sociable pup that won't present much of a challenge.
It's common for rescue pups to need a bit of extra love and care while they get used to their family, and some might have health concerns.
This isn't something to be scared of: most adoptions go smoothly and end up with a happy, well-adapted pup. Nevertheless, ask for advice at your local rescue to make sure you're choosing the right dog for your family.