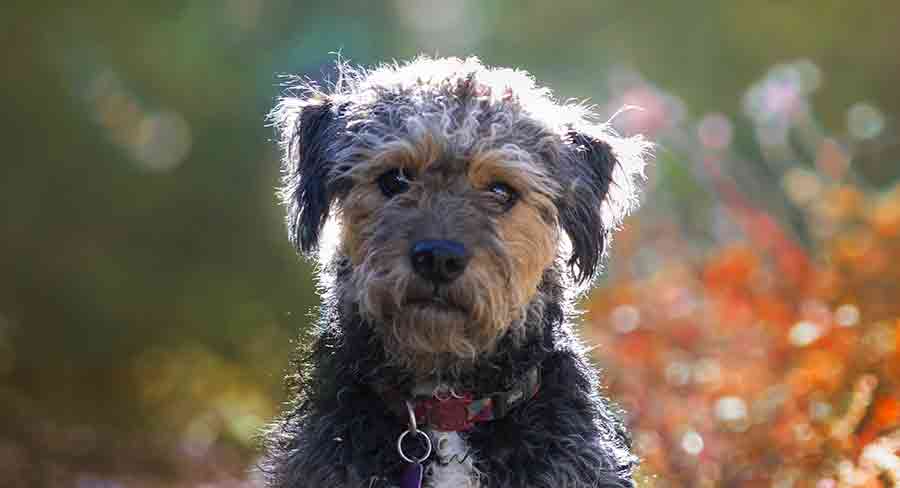 Yorkipoo dogs are a cross between two popular purebred dogs: the Poodle and the Yorkshire Terrier. Weighing less than 15 pounds, and standing less than 15 inches tall, this curly coated hybrid makes a suitable companion for apartment dwelling owners.
Despite their small size these little lap dogs are active and energetic, with a long working history. Sometimes noisy, affectionate and gentle, the Yorkipoo is vulnerable to injury and so better suited to homes with older children. We'll be looking at the Yorkie Poodle mix's personality, breed traits and characteristics. We'll explore their origins, and help you decide whether this is the right breed for your family and lifestyle
Little dogs like the Yorkshire Terrier cross Poodle need careful handling, especially when they are young, due to their small size. Yorkipoo puppies can also be prone to barking and chasing, but with proper training and socialization you can help them to grow into calm, friendly adult dogs.
What is a Yorkipoo?
There are three types of Poodle: Standard, Miniature and Toy. The Yorkipoo is a mixed breed that most often combines a Miniature Poodle with a Yorkshire Terrier. A Yorkie Standard Poodle mix is very unusual. So most Yorkipoos are small dogs that tends to weigh between 5 and 15 pounds as an adult.
A Yorkie Poodle mix will be affectionate, intelligent, and will love being around family. They suit apartment living well. But they are high maintenance in terms of grooming and social needs no matter where they live.
Popularity: On the rise
Purpose: Companion/family pet
Weight: 4 to 15 lbs
Temperament: Smart, lively, fun-loving
Yorkipoos are fluffy and friendly. They pair some of the great traits from both their parents.
Where do Yorkipoo dogs come from?
This loving little dog is the mix between a purebred Poodle and a Yorkshire Terrier. Usually it's a Toy or Mini Poodle, although sometimes a Standard Poodle is the parent.
As Yorkipoos made their debut only 10 to 20 years ago, neither the American Kennel Club or Kennel Club UK have recognized the breed yet. But, the two parent breeds that combine to make this modern mix have long histories.
The Poodle started out as a water retriever for duck hunters in Germany. Over time it became a popular breed with nobles, and was bred in smaller sizes as a companion dog.
Similarly, Yorkshire Terriers started out in working roles, killing rodents in mines, factories and mills. But, their purpose evolved and they became a popular lapdog for family homes.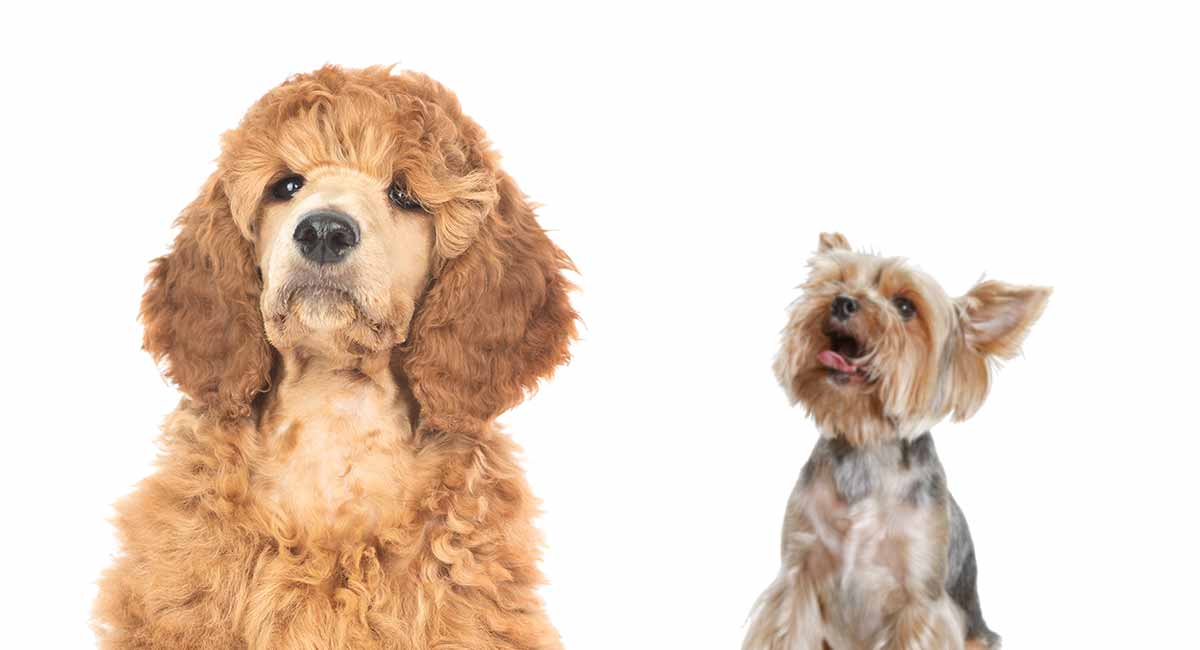 Fun Facts About Yorkie Poodle Mix Dogs
Yorkipoo dogs are fluffy balls of fur that have been compared to a cute teddy bear. Alongside Pomeranians and other Poodle mixes, as pups they look like a plush stuffed animal! The Yorkie and Poodle mix is referenced by an array of names with varied spellings, including:
Yorkie Poo
Yorkie Poodle mix
Toy Poodle Yorkie mix
Yorkshire Terrier cross Poodle
Yorkie cross Poodle
Yorkshire Terrier Poodle mix
Yorkie and Poodle mix
What Do Yorkipoos Look Like?
The Yorkipoo is a small dog with medium to small ears and curly hair. The tightness of the curls may vary from one pup to another.
With the grey and tan colors of their Yorkie parent, these little dogs can look much like a tousled version of the Yorkshire Terrier
Poodle Yorkie Mix Size
Depending whether a Miniature or Toy Poodle parent is used, the Yorkipoo will be in the small or toy category.
When fully grown, a Yorkie Poodle mix will weigh somewhere between 4 and 15 pounds, depending on the size of its parents. They usually grow to under 15 inches tall.
This small size has its pros and cons. On the one hand, it means these dogs suit apartment living well and need less exercise than larger breeds.
But, on the other hand, Yorkipoos must be supervised around small children, as they are very fragile little dogs that are easily hurt during rough play.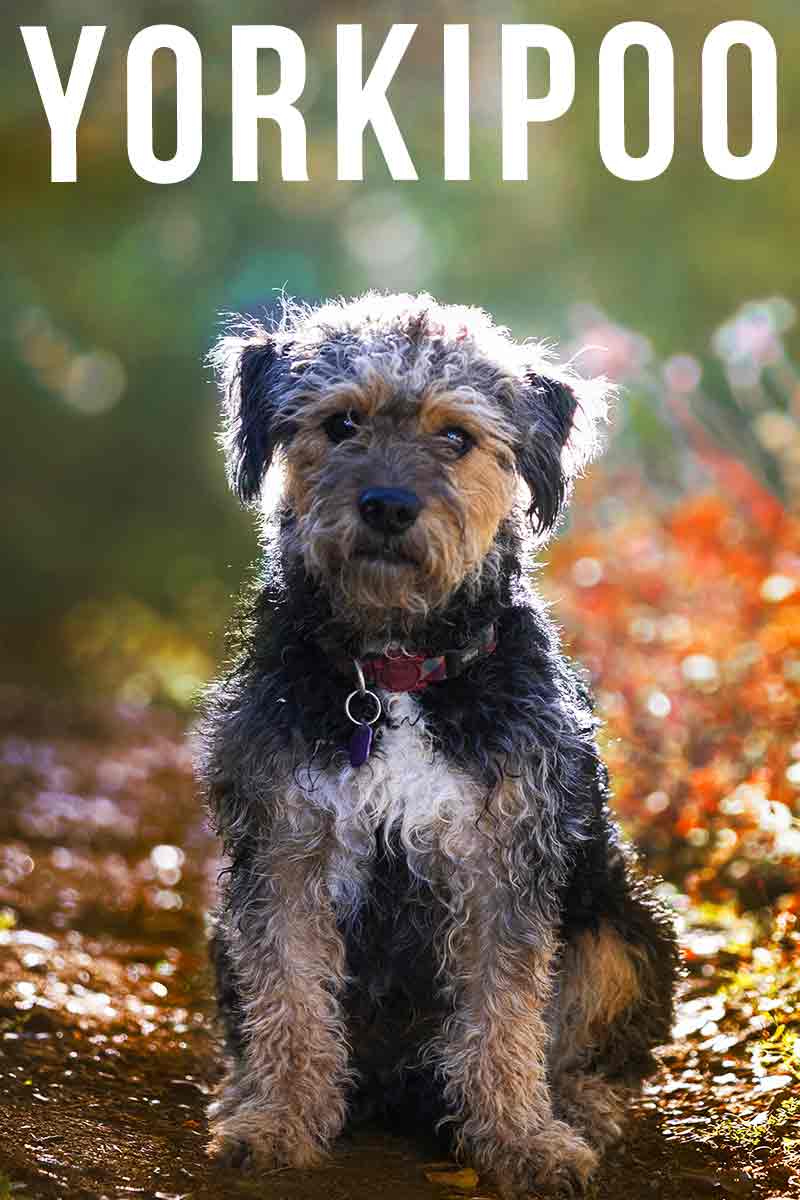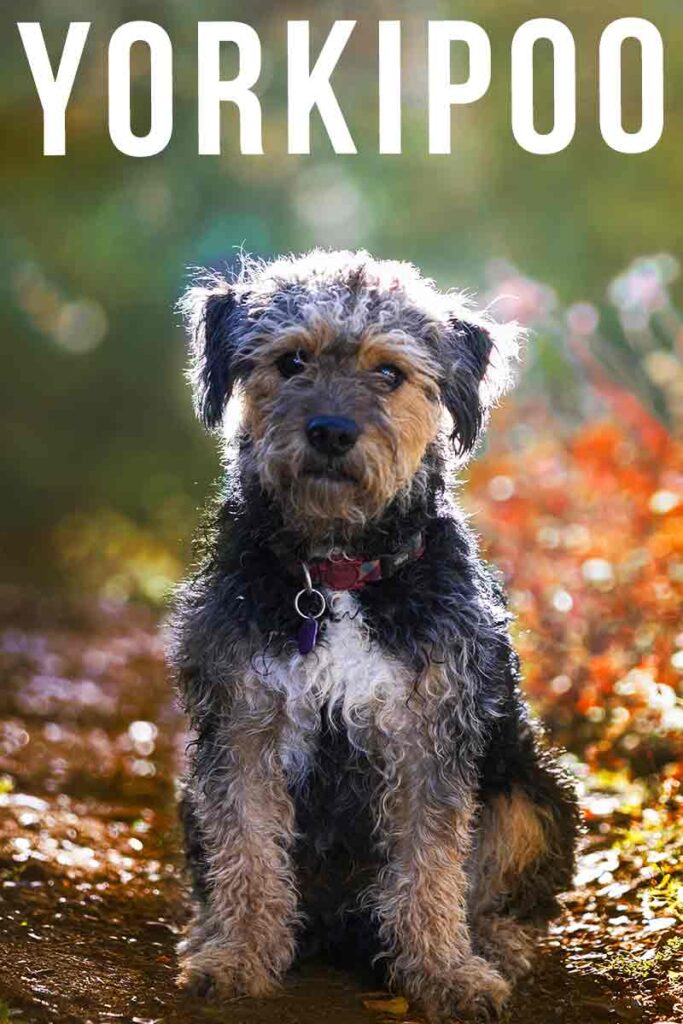 Yorkipoo Colors
Like Yorkshire Terriers and Poodles, Yorkie Poo adults could be a wide range and mix of colors—ingredients for unique and beautiful coats.
They may have loose or tight curls, taking after their Poodle parent. Or long silky hair that grows to the floor, like the Yorkie parent. Poodles' coats come in a spectrum of solid colors including:
White
Black
Gray
Blue
Silver
Brown
Café-au-lait
Cream
Apricot
And mixes of the above colors. Yorkie puppies are born with black and tan coats, which change to steel blue and tan as they grow. So, your Yorkie Poodle mix could be any of the above shades or combinations.
Yorkie Poo Grooming
In order to discuss the care needed for your Yorkie Poo's coat, we need to first define the difference between fur and hair. Fur implies a double coat that has a quicker cycle of growth. As such, dogs with fur shed more than dogs with hair.
On the other hand, dogs with hair have a single coat, and their hair grows longer but in slower cycles. Many of these dogs shed but not as much as a dog with fur.
Yorkipoo Coat Types
The Poodle and Yorkshire Terrier both have hair (with no undercoat) and both shed lightly, although Yorkies shed a bit more than poodles.
Also, while the texture of the Yorkshire Terrier's hair is silky and straight, the Poodle has curls. As a result, it is possible that a Yorkie Poo could shed very depending on what parent they favor. The genes he inherits will also determine his hair's texture and whether it is curly, wavy, or straight.
Yorkie Poo haircuts may be in your future, depending on which coat they take after. In general, you will need to brush your Yorkie Poodle mix frequently, if not daily. Their hair can matt if left unattended too long. Even if brushed daily, small mats can still occur.
The best daily brush to use on a Yorkie Poo is a pin brush, which has wire pins tipped with plastic or rubber. If your dog does develop mats, try a stainless steel de-matting comb to carefully pick through the mat.
Are Yorkipoos Hypoallergenic?
A lot of people believe neither Poodles nor Yorkshire Terriers cause allergies. Other breeds have been described as "hypoallergenic" either because they shed less, have less amounts of dander or have less of some of the most common allergens in dogs.
Nevertheless, several studies in the early 2010's found no scientific evidence to classify certain breeds as "hypoallergenic". After testing the main dog allergen in normal and hypoallergenic homes and dogs, the allergen's concentration was found to be pretty much the same regardless of the dog.
On the other hand, even though shed rates can and do vary from breed to breed, all dogs shed (just like people!).
Curly-haired dogs give the appearance of less shedding because hair gets trapped in their curls. But, as we already mentioned, grooming is necessary to keep their coats healthy and shiny. This means that your Yorkie and Poodle mix will never be truly hypoallergenic, although less shedding and dog hair around the house might help your symptoms.
Yorkipoo Temperament
The Yorkipoo will usually show some of the traits of both the Poodle and Yorkie side. Though small, the Yorkie Poo is lively, seeks attention, and is very smart. He is best suited for a home with at least one person for most of the day. Because of their smarts, these pups can be very fast learners and can even enjoy tricks and agility training.
If your pup takes after the Yorkie side, they could have a high prey drive. You need to socialize and train your puppy to make sure they can handle different situations. Their boldness can also lead to excessive barking if they aren't given early training. So, be aware of this potential trait if you live in an apartment, or have neighbours nearby!
Proper socialization as a puppy will help you to get the absolute best temperament possible from your Yorkie Poodle mix.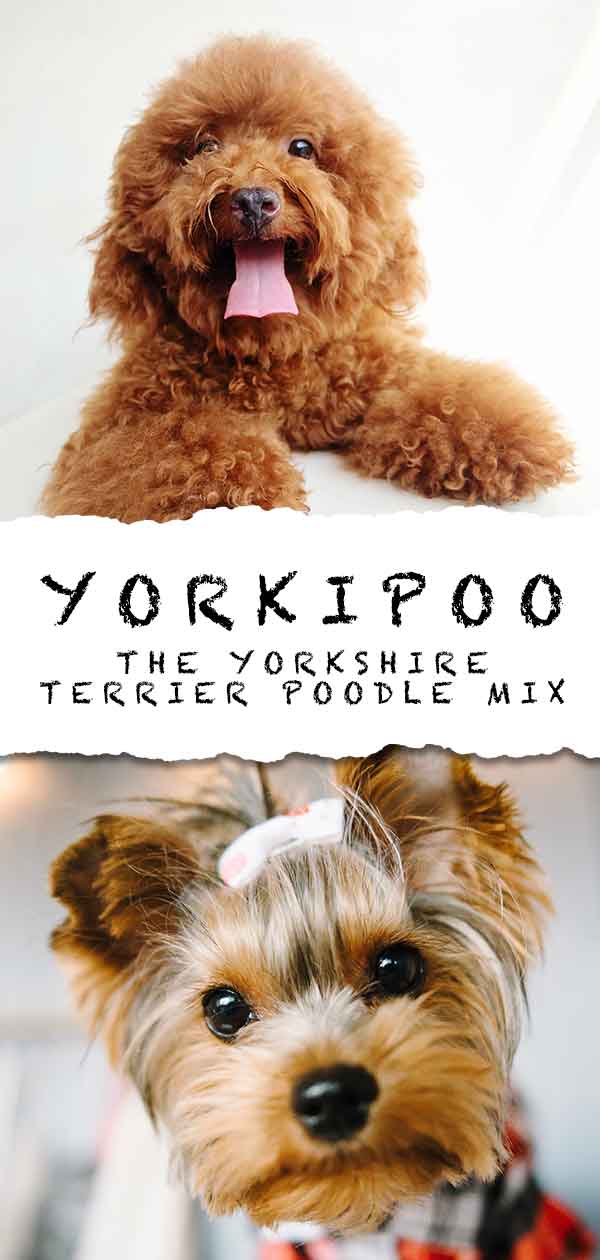 Training and Exercising Your Yorkipoo
Yorkie and Poodle mixed dogs are an active breed that need structured playtime and training. Exercise might include walking, chasing a ball, and swimming.
The amount of energy-burning activity required for a Yorkshire Terrier Poodle mix will probably depend on the parent your Yorkie Poo favors.
Both parent breeds are fine candidates for teaching tricks and playing games in the backyard or at a park. Because of their boldness, they need early training to prevent excessive barking. Socialization is also important to make them well behaved, and avoid separation anxiety in case they are alone for any length of time.
Yorkipoos are smart and agile, making them an easy to train breed that will quickly grasp their lessons. Many owners enjoy taking their Yorkiepoo dogs to puppy training classes.
Yorkie and Poodle Mix Health and Care
As a mix, Yorkipoo dogs can be prone to the health issues of either purebred parent. Because of this, before getting a puppy, it's important to be aware of the risks.
Yorkshire Terrier Poodle mixes tend to weigh 15 pounds or less, meaning that most of their health concerns will be those related to smaller breeds. Let's take a closer look at some of the most common problems Yorkie and Poodle mix dogs can experience.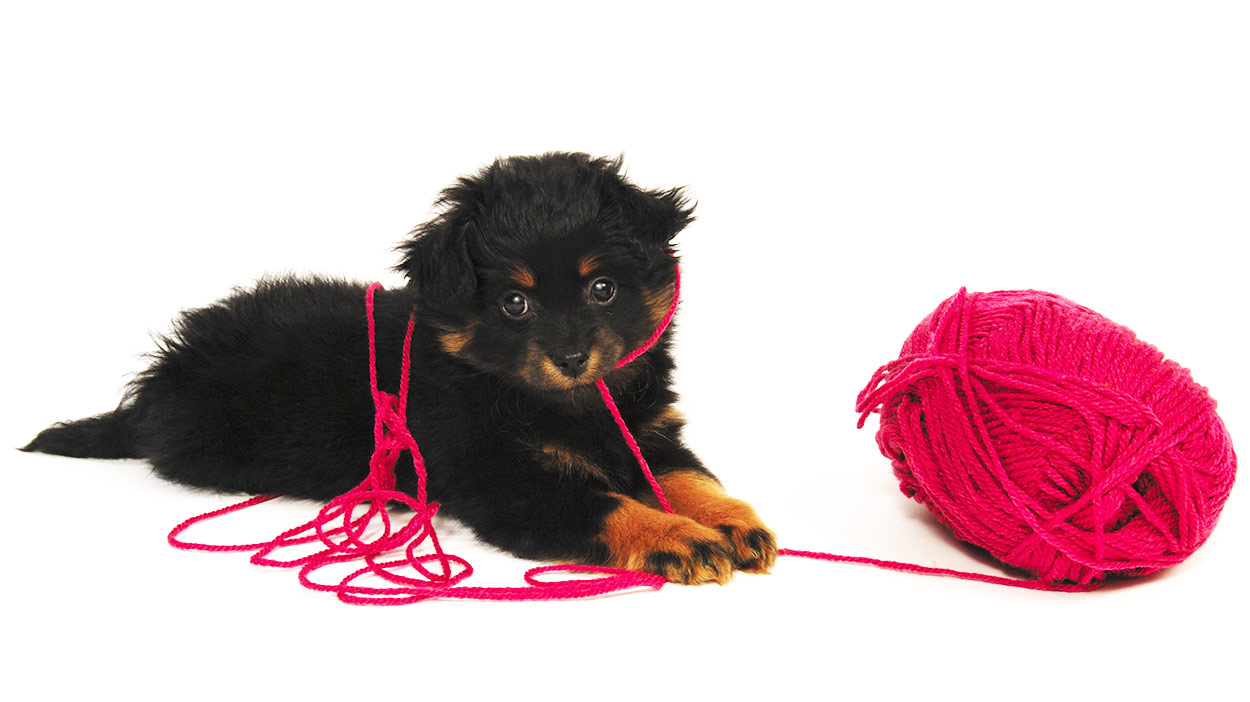 Joint Problems
Two particular issues to be aware of are Patellar luxation and Legg-Perthes Disease. Patellar luxation is a condition in which the kneecap dislocates. Corrective surgery is an option for this condition.
On the other hand, Legg-Calve-Perthes Disease is a joint disease that can lead to disintegration of the hip joint resulting in inflammation, pain, and even lameness.
Hip Dysplasia
Poodles of all sizes can suffer from hip dysplasia. Although this is usually considered a disease of large breed dogs, it can also occur in small breeds and is an affliction seen in Poodles. One preventative measure to guard against hip dysplasia is to avoid overfeeding a growing dog.
Genetic testing is available for this issue. So, make sure your Yorkipoo comes from a Poodle parent with good hip scores.
Mammary Gland Tumors
Poodles are also one of the breeds most susceptible to the development of mammary gland tumors, as noted in an epidemiological study that took place from the years 2002 to 2012.
Mammary glands extend from a dog's chest to her lower abdomen and produce the milk used to feed her pups. If you spay her before her first heat, the risk for developing mammary gland tumors significantly decreases.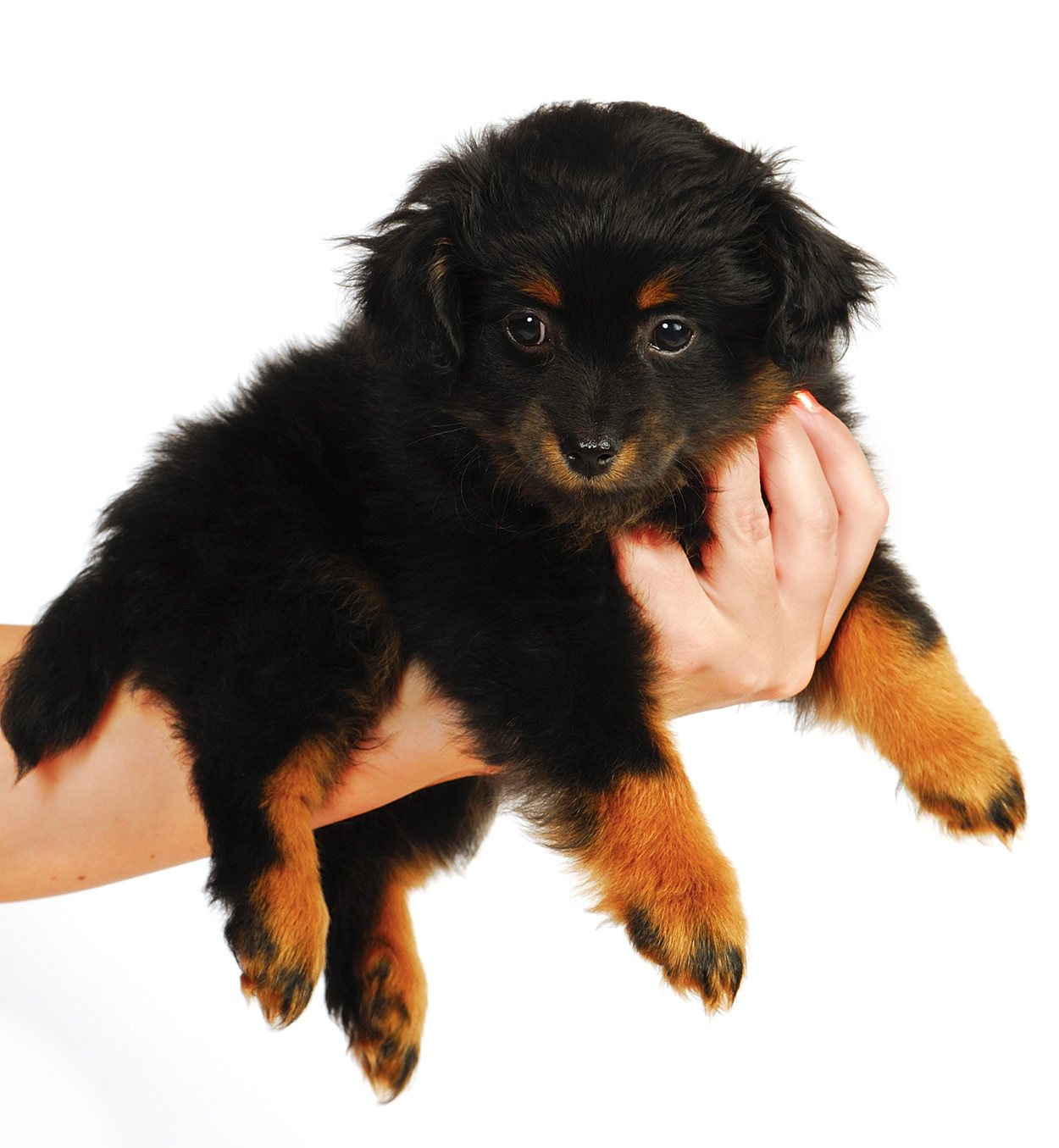 Other Poodle Health Issues
There are a number of other health problems that can be passed on from the Poodle parent. Including the following:
Addison's disease
Bloat
Chronic active hepatitis
Cushing's disease
Epilepsy
Hypothyroidism
Neonatal encephalopathy
Optic nerve hypoplasia
Von Willebrand's disease
Common Yorkie Health Issues
As all purebred dogs, Yorkshire Terriers have also developed some breed-specific health concerns.
The main issue among Yorkies is an abnormality in the vascular connection between the intestine and the liver. This condition leads to poor liver function. But, Yorkies can also pass on the following:
Eye abnormalities
Patellar Luxation
Hypoglycemia
Legge-Perthes disease
Collapsed Trachea
Hemorrhagic gastroenteritis
Yorkipoo Health Testing
Genetic testing is available to make sure your pup is as healthy as they can be. There are a number of health problems that can be passed down to the Yorkie and Poodle mix dog from its parent breeds.
So, it is important that Yorkie Poo breeders have both parents tested for genetic diseases and abnormalities and make this information available to potential puppy parents.
Do Yorkipoos Make Good Family Pets?
Yorkipoos can be a loving addition for families at all stages of life. This is an active breed that equally enjoys both lively playing and snuggling in your lap.
They can be great with kids if they're socialized properly, and in spite of their small size, training is necessary to keep them well-behaved and lower their anxious tendencies.
Grooming can be a little demanding among Yorkipoos, so it's important to either have the time or money to spend on weekly grooming sessions for your pup.
You must also be prepared for the potential health issues that can trouble small breeds. This includes teaching young kids how to handle your dog very gently to keep them safe from injuries. Because of these health issues, rescue is a great option when it comes to finding a Yorkshire Terrier Poodle mix.
Pros And Cons of Getting A Yorkipoo
It's important to carefully consider your decision to get a new puppy. Here are some tidbits to help make up your mind:
Pros
Lighter shedding than double-coated breeds might reduce allergies.
Smart breed that's easily trained
Small size makes it easy to get in required exercise needs.
Cons
Could still trigger allergies in some people.
Might develop separation anxiety if not properly trained.
Barking might be a problem if not properly socialized.
Rescuing a Yorkipoo
Adopting a dog is a great option when you're looking to add a new member to the family. Thousands of dogs are waiting in rescue centers, and you could offer a loving family to one of them!
Yorkipoo pups come into rescue from time to time, and you could be lucky enough to find one that suits your pack. Of course, if you're new to pet ownership, it's important to choose a healthy, sociable pup that won't present much of a challenge.
It's common for rescue pups to need a bit of extra love and care while they get used to their family, and some might have health concerns.
This isn't something to be scared of: most adoptions go smoothly and end up with a happy, well-adapted pup. Nevertheless, ask for advice at your local rescue to make sure you're choosing the right dog for your family.
Finding a Yorkipoo Puppy
Mixes are becoming more and more popular, especially those involving Poodles. Because of it, it's more important than ever to make sure your puppy comes from a healthy, loving environment.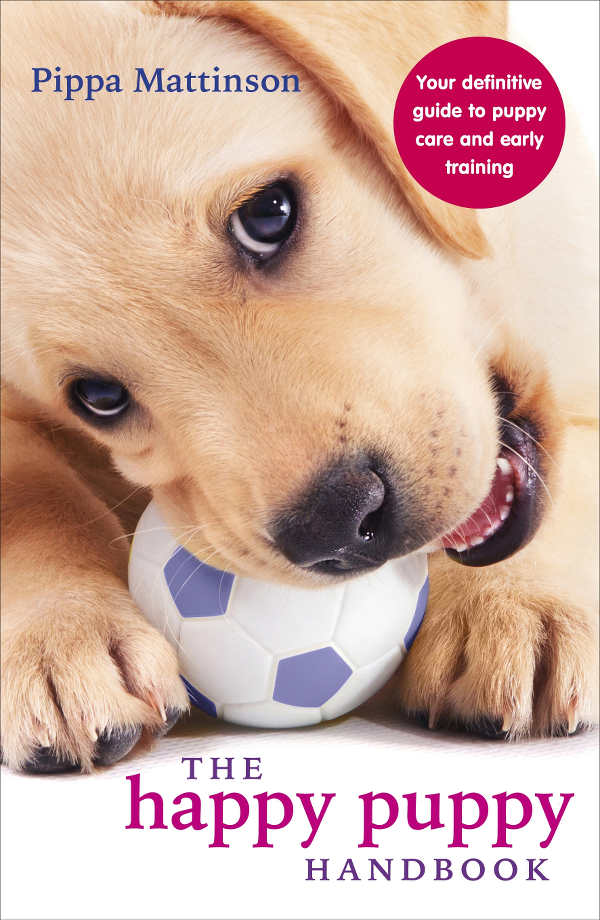 Puppy mills and pet stores usually breed new pups without properly testing for genetic diseases. So, avoid these places.
Find a trustworthy breeder and use your due diligence. Ask to meet both parents, check their papers and temperament. And ask if parents have been tested for breed-specific health conditions.
A good breeder will answer all your questions and offer advice throughout your puppies' life.
Once you've found your ideal Yorkipoo pup, it's time to welcome the new member into your family!
Raising a Yorkie Poodle Mix Puppy
Raising a puppy is always equally exciting and nerve-wracking. To ease your concerns, check out our complete puppy guides. Everything from letting the new pup meet your beloved cat, starting potty training and a handy guide on bathing, you will be ready to start raising your puppy in no time.
As well as these tips, you will need to make sure you've got all the right products for your puppy's arrival.
Yorkie Poodle Mix Products and Accessories
The following guides will help you choose the best quality products to prepare for your Yorkipoo's arrival, no matter which parent breed they favour.
There's been a lot of information to take in here. So, let's recap.
Similar Breeds
If you're tempted to get a cute Yorkipoo pup, you might want to check our Poodle mixes guide.
Some of the most popular cross breeds are:
And finally, here are some links to help you find the Yorkipoo for you.
Yorkie Poodle Mix Breed Rescues
Yorkies are still a very new breed, so there aren't specific rescues dedicated to the breed.
Nevertheless, if you're interested in rescuing a pup, you should look into Yorkshire or Poodle rescues. Your local center might also have heard of adoption opportunities in your area.
US
UK
Australia
If you know of any other great rescue centers, make sure to leave them in the comments for us to add to this list!
Do You Have a Yorkipoo?
If you have a Yorkipoo at home, we would love to hear your stories about them in the comments! Are you thinking of bringing a cute little Yorkipoo puppy home soon?
References And Resources