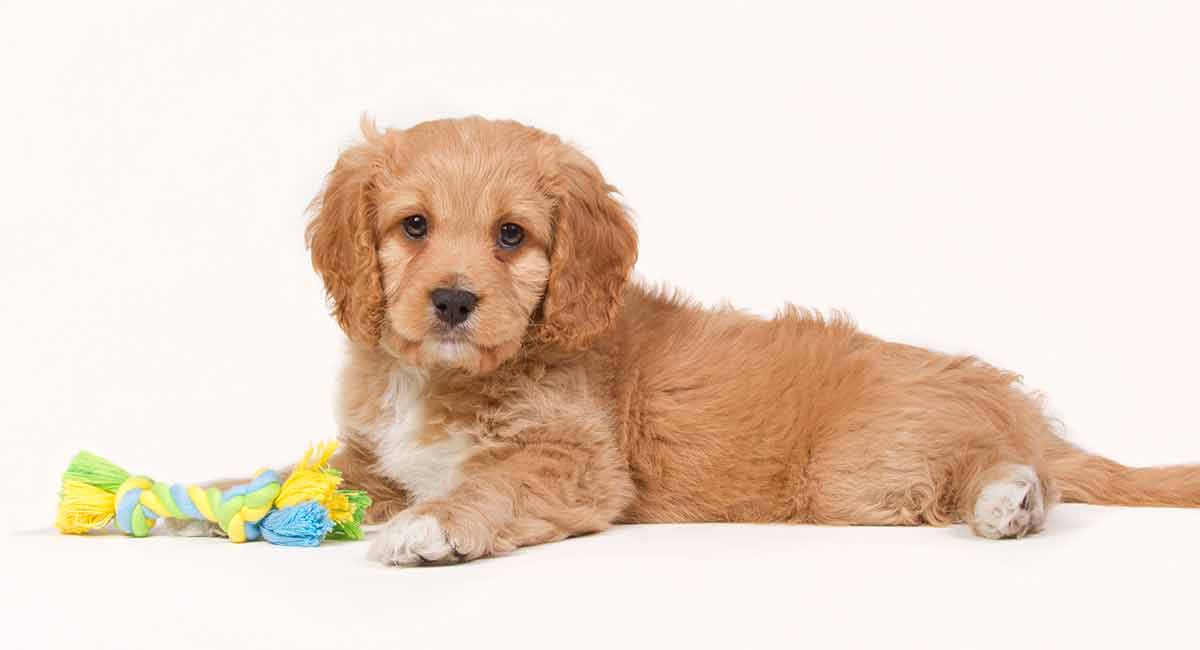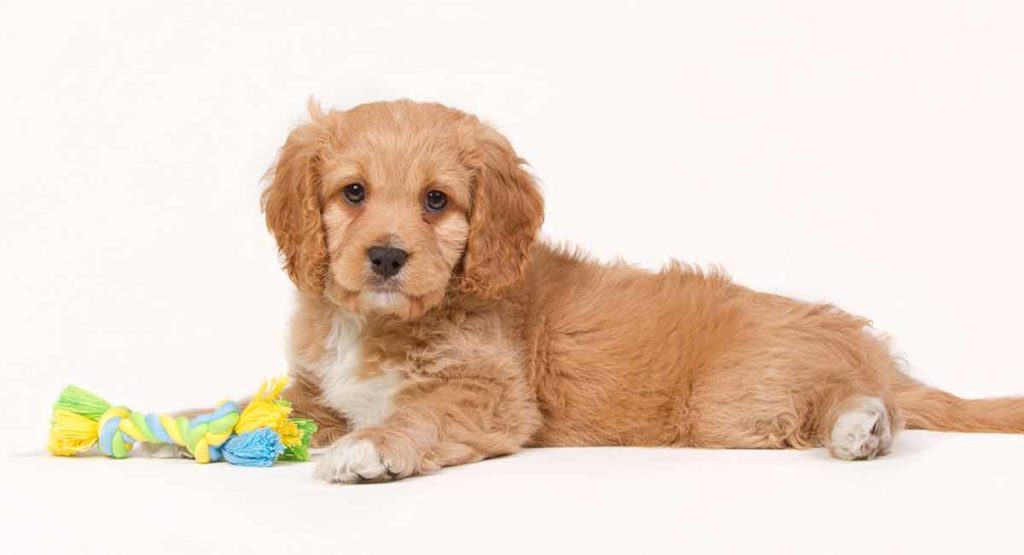 The Cavapoo is a mixed breed dog with one purebred Cavalier King Charles Spaniel parent and one pedigree Miniature Poodle parent. These small dogs fit easily into a variety of households. They are fun, outgoing and very playful. These wavy coated, sturdy dogs strongly bond with their families and love to spend time together. However, they can be a little nervous of strangers and reluctant to be left alone. As intelligent dogs with some working history they are trainable and keen to learn, but you'll need to match their energy and exercise requirements to stop their enthusiasm getting out of hand around the home and resulting in chewing.
Contents
What Does a Cavapoo Look Like?
Cavapoo puppies can take on the physical attributes of either Cavalier King Charles Spaniels or Poodles, and it's hard to predict which breed they'll take after more. Generally the Cavalier Poodle mix has a sweet expression and sturdy little body, like both of their parents.
The CKC and Poodle mix puppy will have a longish coat with some wave or curl. Poodles come in a wide range of colors so a Cavoodle puppy could be anything from tasteful, muted color tones: blues, grays, silvers, browns, cafe-au-laits, apricots and creams right through to the black Cavapoo. Or it can be come in the rich browns of Cavalier King Charles Spaniels.
What's more, Cavapoos can inherit the white parti-color patches of a Spaniel over any of their possible base colors – making some truly unique combinations!
Cavapoo Grooming
The Cavalier King Charles Spaniel has long, silky hair that requires regular brushing and an occasional bath. They do shed, especially with the change of seasons. Poodles require even more grooming – daily brushing, in fact, to prevent matting. This is one reason that owners often choose to keep Poodle hair trimmed short. But Poodles don't shed much, at least!
If you're looking for a hypoallergenic Cavapoo, there's no guarantee. While some people believe a Poodle's coat is hypoallergenic, scientists say there's really no such thing. The only way to determine if you'll have an allergic reaction to a dog is to come into contact with it
Cavapoo shedding depends on what type of hair genes your puppy inherits. No matter what, you should brush every day or two to prevent matting, or see a professional groomer. You'll also need to perform regular nail trims and ear checks. And finally, Cavapoos may get reddish tear stains, which you might prefer to treat.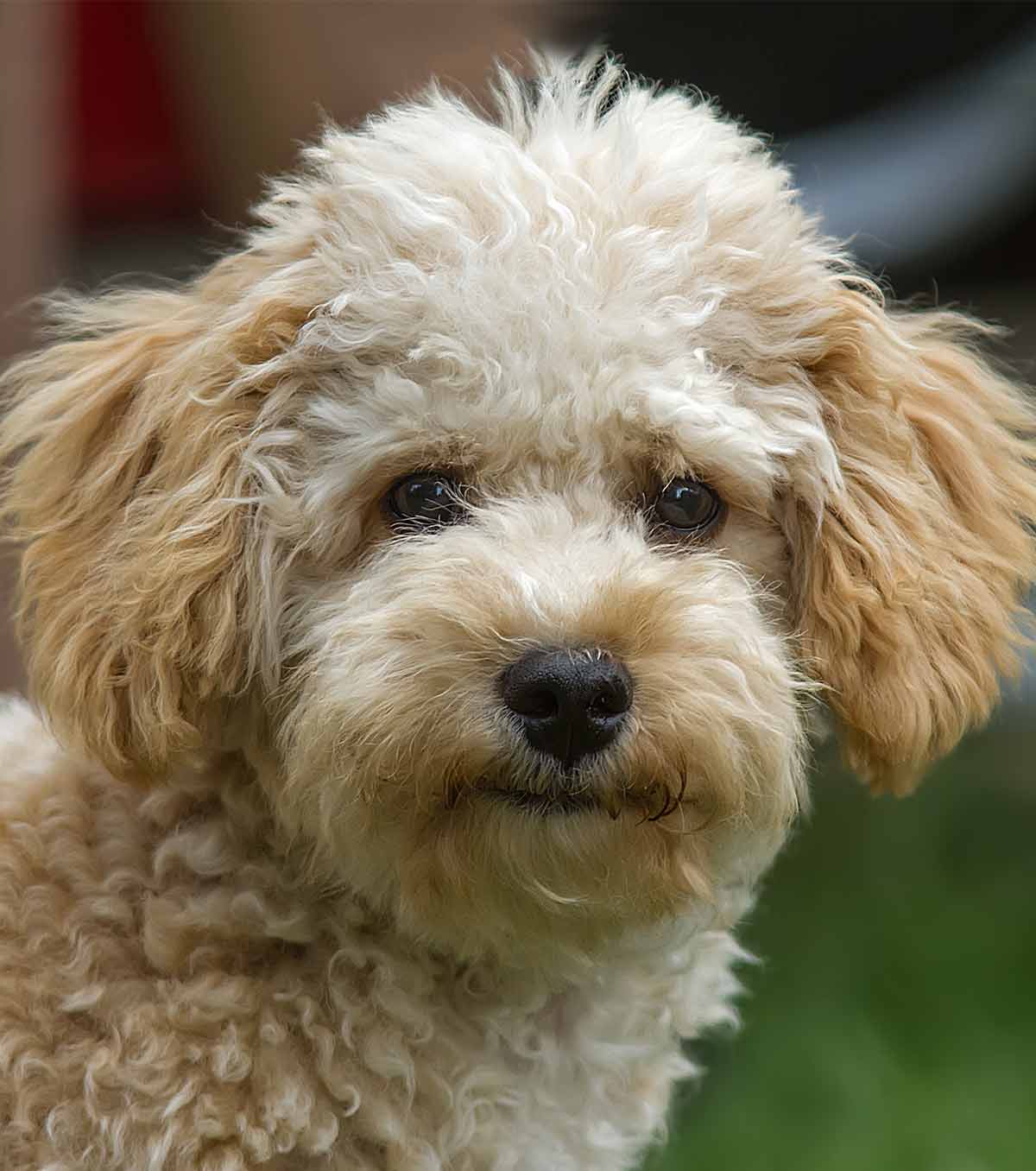 Standard vs Mini Cavapoo Dogs
Cavalier King Charles Spaniels are usually no more than about 12–13 inches high at the shoulders. Tipping the scales at 13–18 pounds, they are categorised as a toy breed.
But a big determiner of your Cavapoo puppy's adult size will be whether their other parent was a toy or miniature Poodle. Miniature Poodles are usually about 10–15 inches tall at the shoulders and weigh 10–15 pounds.
If the Cavapoo puppy's poodle parent is a Toy Poodle, Cavapoo breeders may advertize the puppies as Mini Cavapoos. The diminutive toy Poodle is less than 10 inches tall, and weighs as little as 6 pounds, and their Cavapoo puppies are likely to be quite a bit smaller than those with a Miniature Poodle parent.
Cavapoo weight and height can vary, but a general rule of thumb here is to look at the measurements of their parents. The range the parents cover is what you can expect.
Temperament Traits
Cavalier King Charles Spaniels are graceful, sweet, and gentle, and make good companion dogs for households of all ages. They do have some sporting ancestry, so they enjoy chasing squirrels and such. They are famed for adapting to their owner's lifestyle, and their capacity for an active lifestyle or a life of lounging around.
Poodles on the other hand are known for their intelligence, athleticism, and strength. These are agile dogs with great tracking instincts, and nothing less than an abundance of activity and play will do. At home, Poodles are people-oriented, affectionate, and proud. But they are prone to shyness while out and about.
A Cavapoo is likely to be good with children and other pets. Their personality will be sweet and loving, but you won't know until they're grown up how willing they are to just kick back and relax. Some Cavapoos will be brimful of Poodle energy!
And others might inherit a Poodle's reserve around strangers. You'll need to be prepared for any combination of Poodle and Cavalier King Charles Spaniel traits. Of course, how you train your Cavapoo puppy will also shape their personality.
Do They Make Good Family Pets?
Cavapoos are great companion dogs. They are friendly and good with kids and other animals. Their playful energy means they make a great addition to family life. They are fun dogs that can be a good match for any pet-loving household, whether active or not.
Even a full grown Cavapoo is a small dog, which has practical advantages in terms of how much space they need in the home and car, how much they cost to feed. Their size means they're unlikely to knock over small children or elderly people, but you'll need to be careful to protect them from larger dogs and boisterous games.
Top Training
Cavalier King Charles Spaniels excel at obedience, rally, and agility training, and make great therapy dogs. Poodles benefit from agility, obedience, tracking and retrieving activities to test both their mental and physical prowess. With small dogs like Cavapoo puppies, it can be tempting to skip over some areas of training. After all, when they get into trouble you can just scoop them out of it. Don't!
Training and socialization helps dogs of all sizes to adjust more confidently to new social situations. Armed with this confidence, small dogs are less likely to bark or nip at unfamiliar people.
Are Cavapoo Puppies Easy To Train?
Both Poodles and Cavalier King Charles Spaniels are eager to please their handlers, which makes them great candidates for early training and socialization. They will respond quickly to positive reinforcement training, and learn new commands rapidly. Our puppy training guides will help you hit the ground running with the basics, like potty training, crate training, and recall.
Exercise Needs
Fully grown Cavapoos need 40-60 minutes exercise a day. It's best to split this into two or three shorter walks.
Back at home, your Cavapoo will also demand time and attention for playing games. And enclosed yard where you can play fetch is perfect for this. You can also occupy some of your Cavapoo's mental energy using interactive toys and puzzle feeders.
Besides providing fun and exercise, you Cavapoo will also rely on you to look after their diet and grooming, and look out for signs of illness. Cavapoos need a healthy balance of proteins, fats and carbohydrates in their diet. As growing puppies, you'll also need to make sure their diet contains the right ratios of calcium and phosphorous for healthy bone development.
Once they're settled into your home, you'll be able to make decisions about feeding them dry, wet, raw or home cooked meals. Our puppy feeding guide can help you with these decisions, as well as feeding schedules.
Cavalier King Charles and Poodle Health
Mixed breed dogs have the potential to inherit genetic diseases from their purebred parents. To ensure your Cavapoo puppy is as healthy as possible make sure that the Cavalier parent has been checked by a veterinarian as clear for syringomyelia and heart disease.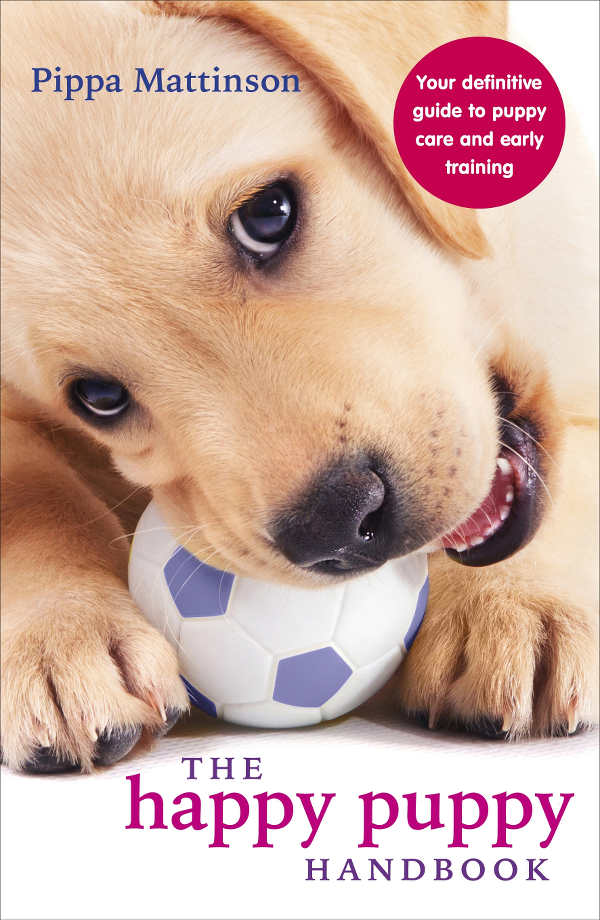 The Miniature Poodle parent should have clear health checks for Addison's disease, sebaceous adenitis, von Willebrand's disease and Legg-Calvé Perthes. They should also have good hip and elbow scores, and no family history of epilepsy.
Average Lifespan
Cavalier King Charles Spaniels have an average lifespan of 10-12 years, which closely the reflects the average life expectancy across the whole dog population. But Poodles boast some of the longest life expectancies in dogdom.
Miniature Poodles live for 14 years on average, and up to 18.5. Toy Poodles live longer still – up to 19 years. Your Cavapoo's lifespan is likely to be anywhere from ten years to the advanced teens.
Cavapoo Puppies
Although not a pure breed, you'll have no trouble finding Cavapoo breeders online or in person. You'll likely encounter some premium prices for your designer puppy, though. This is when you'll need to sort the good breeders who charge a reasonable fee for health screening and veterinary care from the puppy farms who breed fashionable dogs cheaply and try to sell them at top dollar.
Make sure you're dealing with a responsible breeder, bringing up Cavapoo puppies in a safe and nurturing environment. Ask to meet your puppy's parents and observe their living conditions.
Good breeders will also offer written evidence of health testing for their litter's parents. A clear MRI for the Cavalier parent is the most important health screening that you should look for.