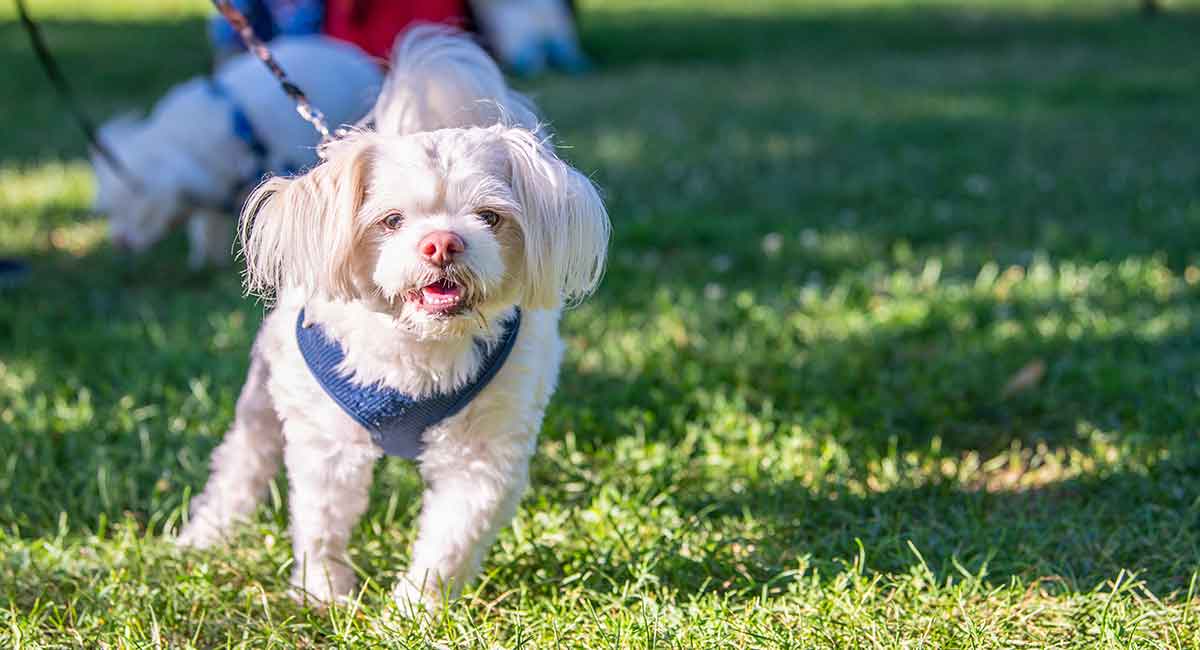 Shih Tzu dogs are adorable, so the fact that Shih Tzu mixes are rising in popularity isn't surprising.
But did you know that the purebred Shih Tzu has a regal background?
Bred to perfection in the palace of the Chinese Emperor, this "Lion Dog" is an ancient breed who has long been treasured for his devotion, affectionate personality, and majestic appearance.
But what happens when you cross the Imperial Shih Tzu with another purebred?
While most aspects of first-generation crossbreeds are going to be left up to chance, we can still gather some basic ideas of what to expect when expecting a Shih Tzu crossbreed.
So, if you find yourself wondering if a Shih Tzu mix might be right for you and your family, you're in luck.
We have a list of ten of the best Shih Tzu cross dogs available and are here to help you decide which one might be right for your unique lifestyle and home type.
Let's get started!
No 1: The Cairn Terrier Shih Tzu Mix
Sometimes called a Care-Tzu, the Cairn Terrier Shih Tzu mix is a cross between two affectionate and playful little breeds.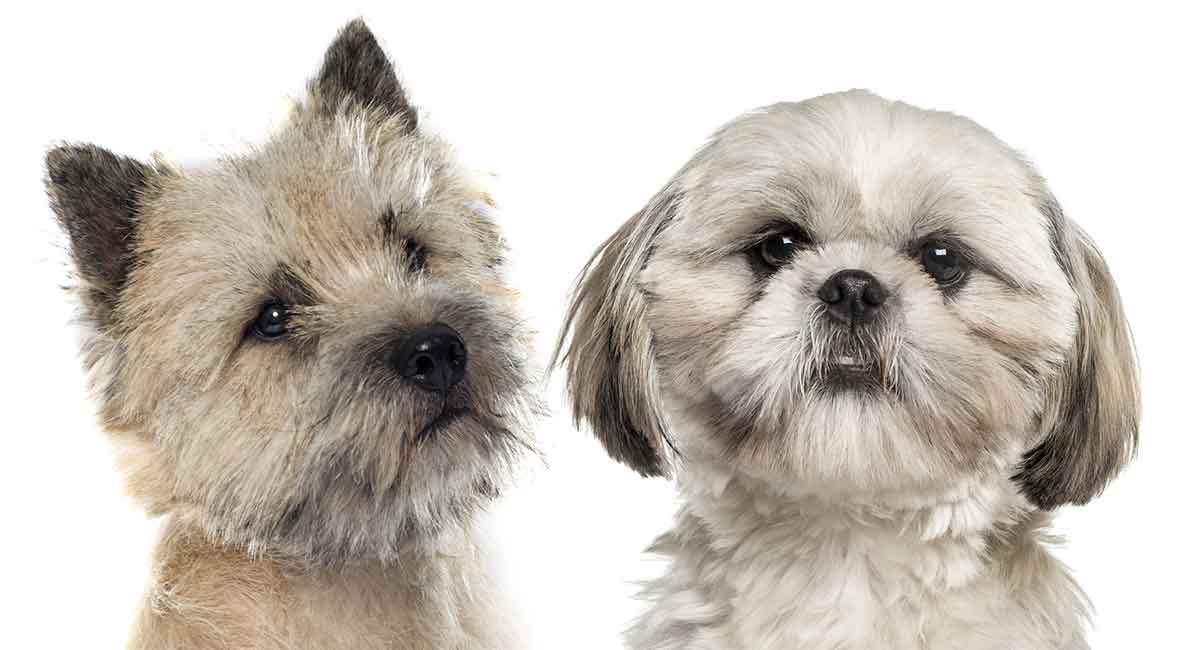 If you have your sights set on a Care-Tzu, you should expect a small dog between nine and 14 pounds with a very friendly disposition.
However, Cairn Terriers are active breeds on their own and have a natural prey drive due to their history as fox hunters in Scotland.
Unlike their Shih Tzu counterpart, who was bred primarily for companionship, the Cairn Terrier could have some digging instincts as well.
This may not be the best crossbreed for households with smaller pets in the home such as rodents or birds.
Exercise
Prospective owners should also prepare for a busy crossbreed who will need plenty of exercise and mental stimulation to keep from becoming bored and destructive.
And while the Cairn Terrier Shih Tzu mix makes for a good family pet, he is best suited for homes with older, more respectful children due to the fact that his Cairn Terrier parent may not have the patience needed for living in homes with smaller kiddos.
No 2: The Shih Tzu Bichon Frise Mix
The Shih Tzu Cross Bichon Frise is a dog with many names. While some may know him as the Zuchon, others refer to him as the Shichon.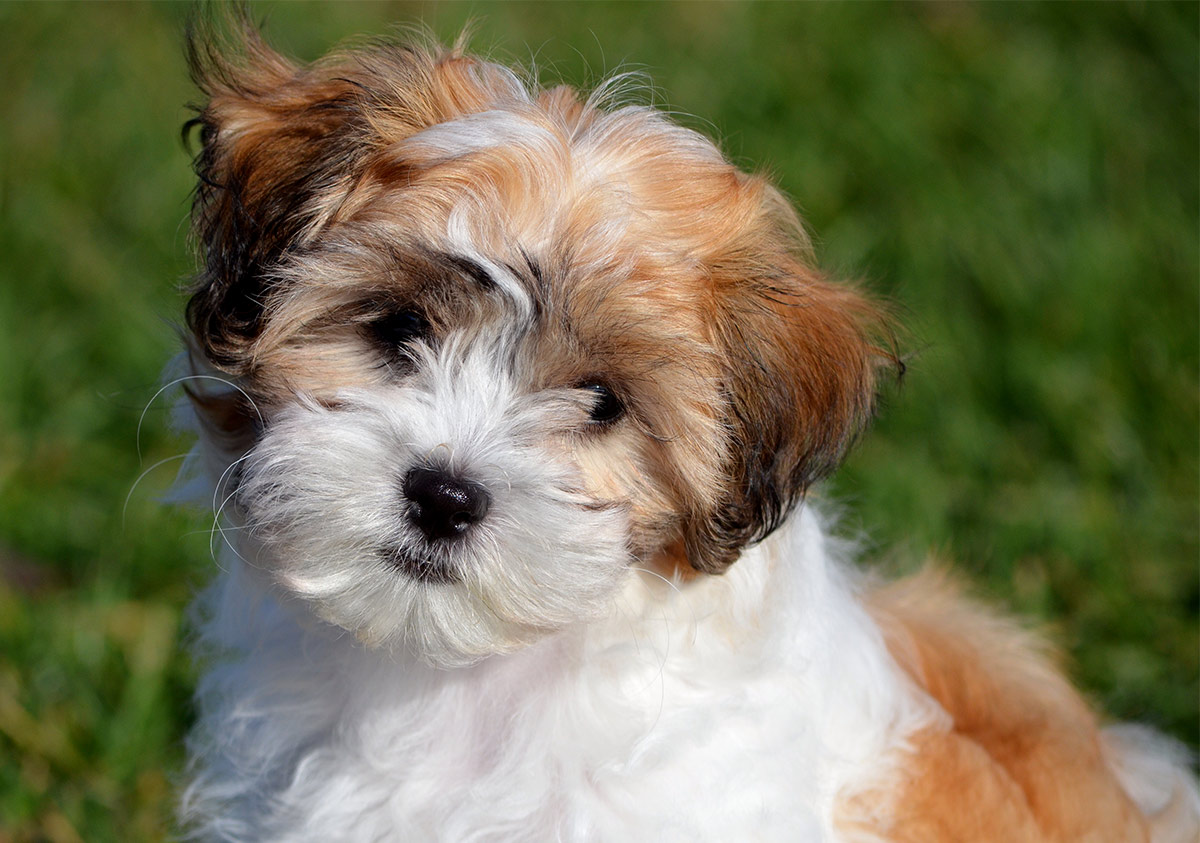 If you are looking at Shih Tzu mixes in the hopes of finding one that makes for a perfect family dog, then the Shih Tzu cross Bichon is certainly one to consider.
Both the Bichon Frise and the Shih Tzu are known for their gentle, loving personalities and do well with other household pets as well as children of all ages.
The Bichon Frise weighs only six to 11 pounds, meaning that the Shih Tzu Bichon mix will be pretty tiny and portable, which is great for families on the go!
Also, if you have allergy sufferers in the home, the Bichon Frise Shih Tzu mix is an excellent choice due to the fact that both of his purebred parents are considered by most to be hypoallergenic.
No 3: The Pomeranian Shih Tzu Mix
Despite his teddy-bear appearance, the Pomeranian Shih Tzu mix is going to be best suited for older families or singles and couples without young kids.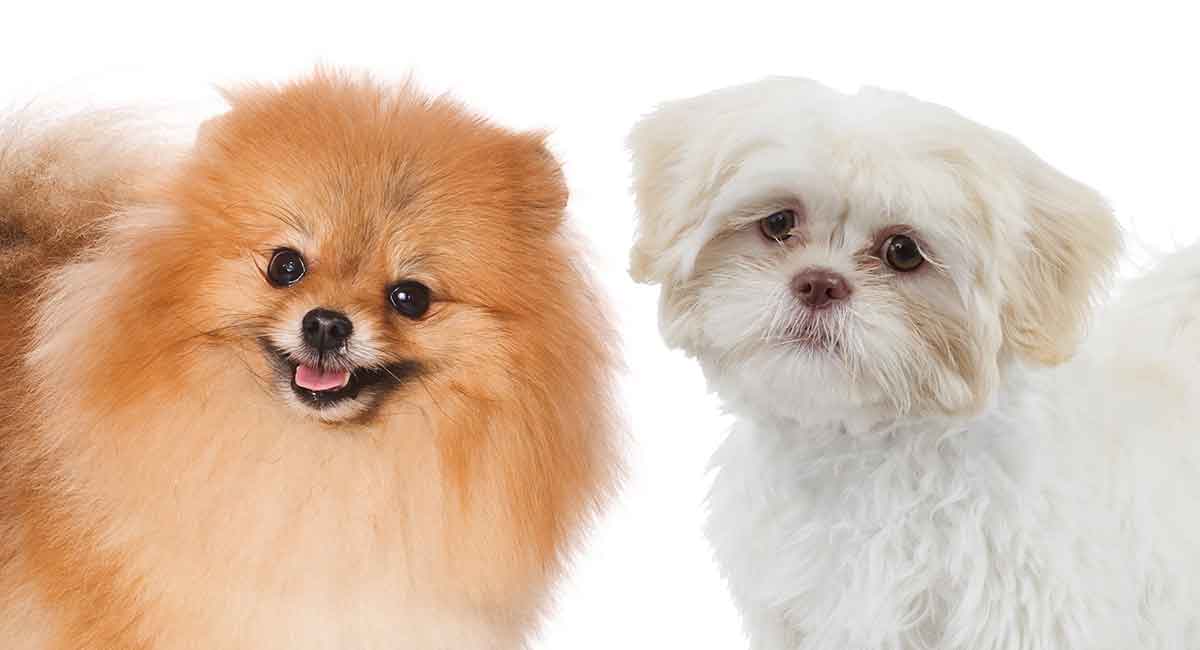 This is a crossbreed who is going to be very small and may shed, so he may also not be the best choice for those who suffer from allergies.
However, what we do love about this hybrid is that he makes for a wonderful companion for those with a somewhat busy lifestyle.
Temperament
Pomeranians are naturally independent, and while this can pose a problem when it comes to training, the good news is that these dogs are great for families who cannot be at home all day, every day.
However, a prospective Pomeranian Shih Tzu mix owner should keep in mind that this independent trait could totally bypass their Pomeranian Shih Tzu crossbreed.
They could wind up with a very bonded little pup if he inherits his Shih Tzu parent's personality.
As with all of our Shih Tzu cross breeds, their overall look and temperament will all come down to genetics and chance.
No 4: The Shih Tzu Pug Mix
We have to admit that the Pug Shih Tzu mix is super cute, but we can't recommend him due to a number of severe health issues that may plague this crossbreed.
While all Shih Tzu mixes can be prone to Brachycephaly, which can cause serious breathing disorders and other health complications in breeds with shortened skulls and jaw bones, the Pug Shih Tzu mix is pretty much guaranteed to be a Brachycephalic hybrid.
This is because both the Pug and the Shih Tzu are Brachycephalic breeds.
It is important to consider the ramifications of owning a breed or crossbreed with inherent health issues such as Brachycephaly, as it can prove financially and emotionally problematic in the long run.
No 5: The Shih Tzu Poodle Mix
Known by most enthusiasts as the Shih-Poo, the Shih Tzu cross Poodle blends incredible intelligence and showmanship with friendliness and courage.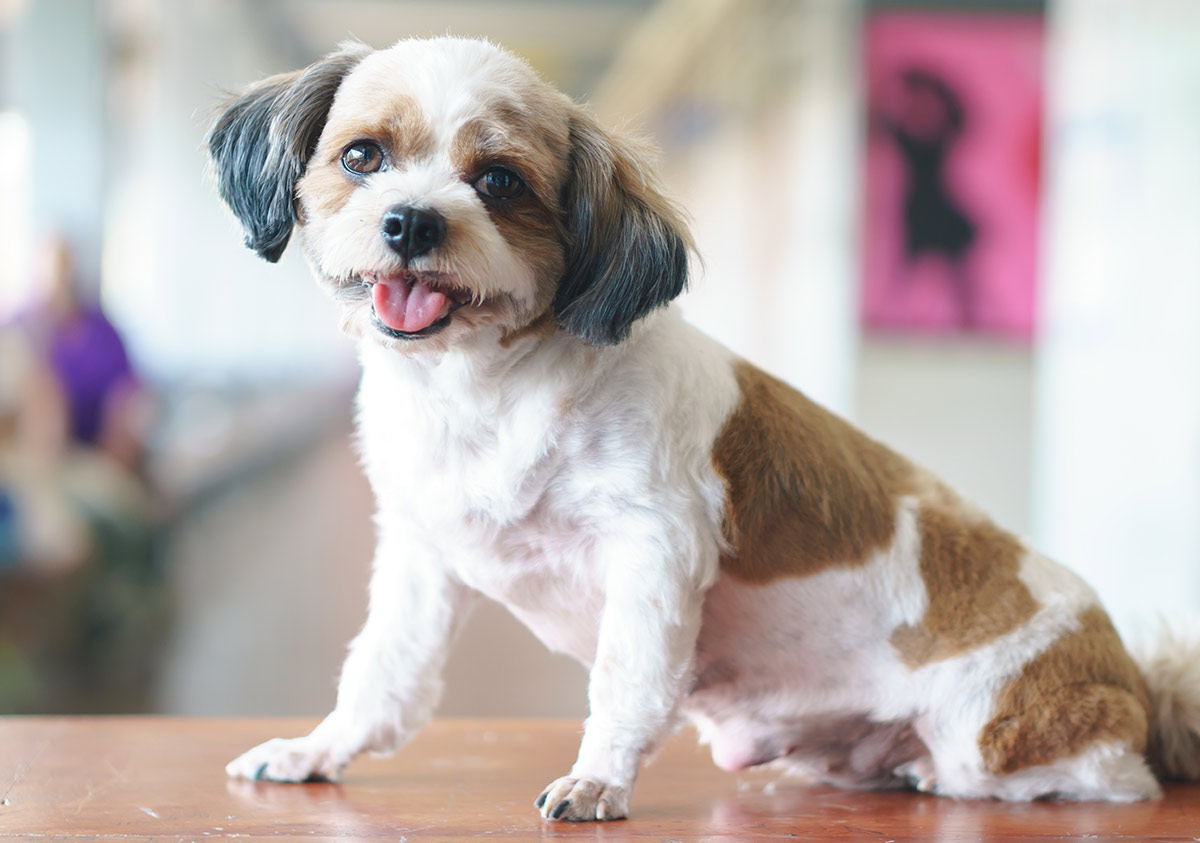 And although the purebred Poodle can come in three different sizes, it is likely you will see the Shih Tzu cross toy poodle over most others.
Exercise
A small, friendly crossbreed, the Shih Tzu Poodle is a great dog for active families who have time to train and exercise their pooch.
The Poodle is especially athletic and was a bred swimming and hunting dog, meaning your Shih Tzu Poodle mix may also have a high prey drive or a deep-seated love for water!
As with all Shih Tzu mixes on this list, the Shih Tzu Poodle cross will need plenty of exercise and could potentially become very bonded with his family, meaning he may not tolerate being on his own for too long.
Are you curious about other small poodle mixes? Visit us here!
No 6: The Shih Tzu Yorkshire Terrier Mix
The Shorkie is a hard to resist, easy to love little hybrid that many dog enthusiasts are going gaga over!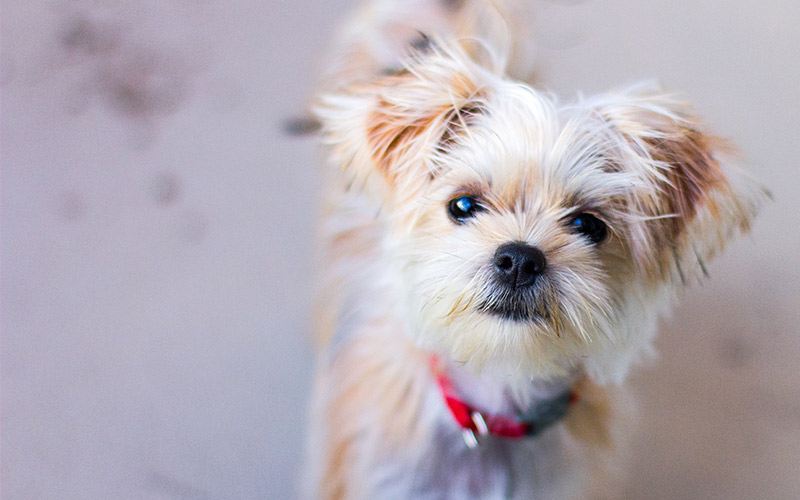 However, keep in mind that this is a Shih Tzu Terrier mix, and most terrier breeds were bred for hunting.
Terriers can be independent thinkers with a small amount of patience and may not be suitable for homes with very young children.
You should especially keep in mind that a Shih Tzu Yorkie is a cross between two very tiny breeds, and he could, therefore, be easily injured if handled too roughly.
On the other hand, the Shih Tzu Yorkie mix is one of our favorite Shih Tzu mixes due to the close and loving bond he forms with his family members.
That's why we think this a perfect pet for those looking for a lap dog with a bit of a kick!
No 7: The Shih Tzu Maltese Mix
Just like his Shih Tzu counterpart, the beloved Maltese was bred for companionship, meaning that the Maltese Shih Tzu mix would make for a fabulous family pet!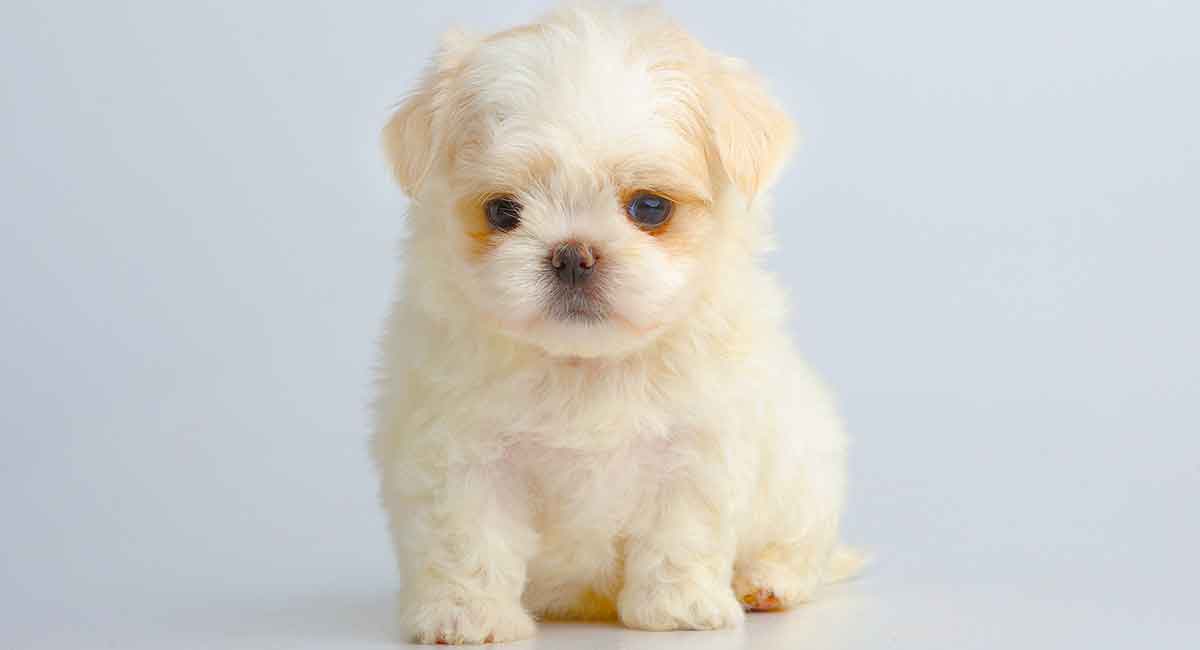 This is another one of our Shih Tzu mixes who should get along fabulously with children and other household pets.
However, he will do best in homes with those who have a flexible work schedule and are able to be home with him more often than not.
Since the Shih Tzu Maltese mix comes from two parents who develop very tight bonds with their people, chances are he will not tolerate being left alone too long and could become bored and depressed if left lonely.
No 8: The Shih Tzu Chihuahua Mix
We love the Shih Tzu Chihuahua mix for his unique look and sassy personality, but that doesn't mean we recommend him for everybody.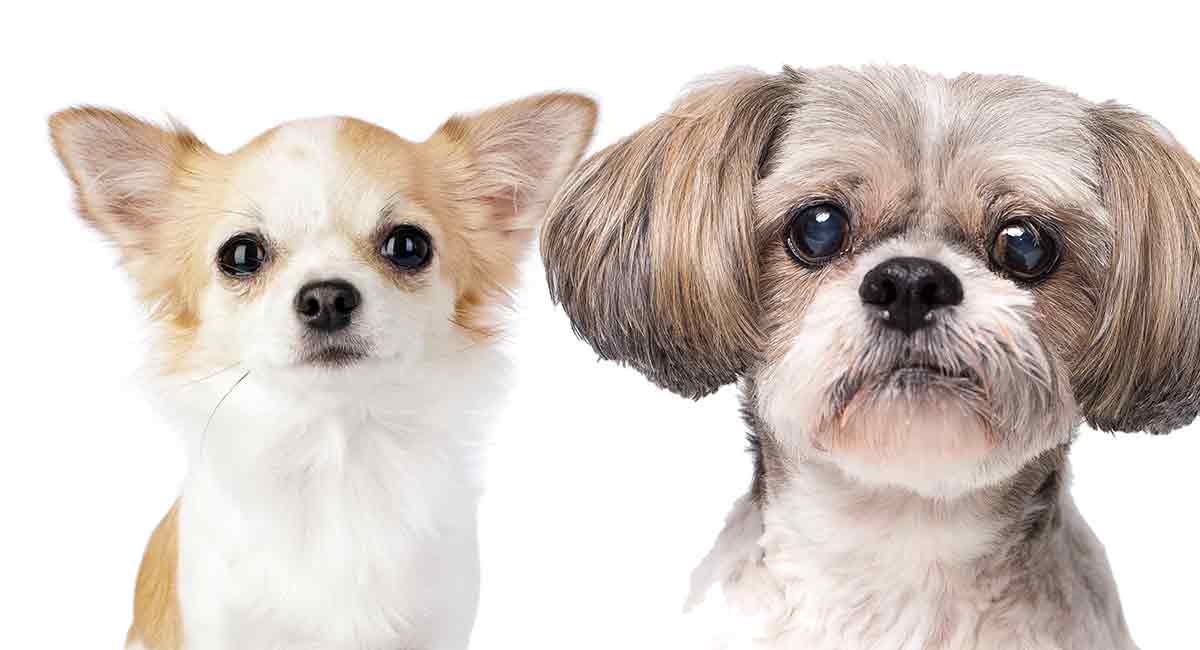 This is one of our Shih Tzu mixes that will need to go to a particular home, mostly due to the fact that the Chihuahua in him could be less tolerant of hands-on kiddos and will not approve of sharing his domain with other pets.
The Shih Tzu Chihuahua mix will likely be very small and could also be somewhat skittish.
He will do best in homes with families who are able to offer him a warm, cozy lap.
He is one of our Shih Tzu mixes who will need lots of training and positive reinforcement to ensure he is a happy, healthy, and polite little hybrid.
No 9: The Shih Tzu Jack Russell Terrier Mix
The Jack Russell Shih Tzu mix is an intelligent breed who, if he inherits his Jack Russell parent's personality, may be somewhat mischievous and an independent thinker.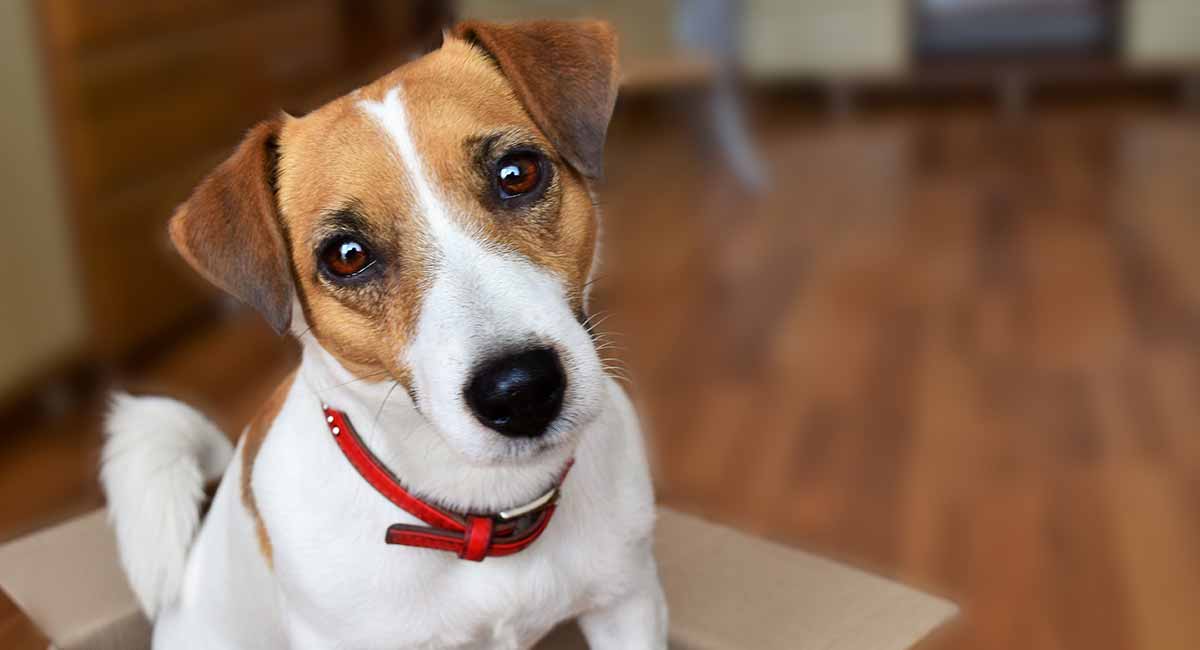 However, the Jack Russell Shih Tzu mix will likely be a clever little crossbreed with natural problem-solving skills and a drive for play.
Keep in mind that Jack Russell dogs are terriers, and they can be a bit vocal and aloof with strangers.
And like a number of Shih Tzu mixes on our list, we don't recommend Jack Russell Shih Tzu mixes for families with very small children.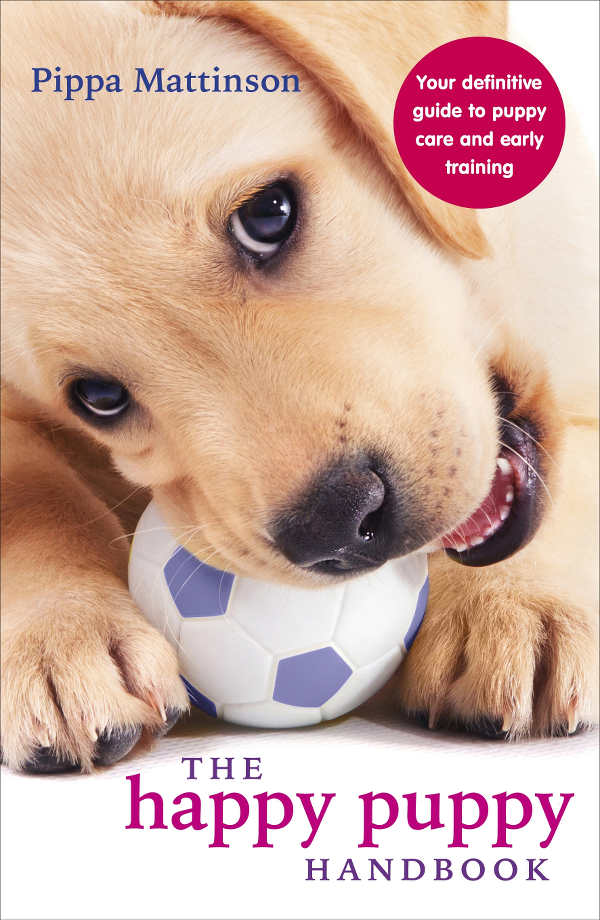 No 10: The Shih Tzu Lhasa Apso Mix
And last on our list of Shih Tzu mixes is the Lhasa Apso Shih Tzu mix!
We love him for his adorable look, friendly nature, and courageous character.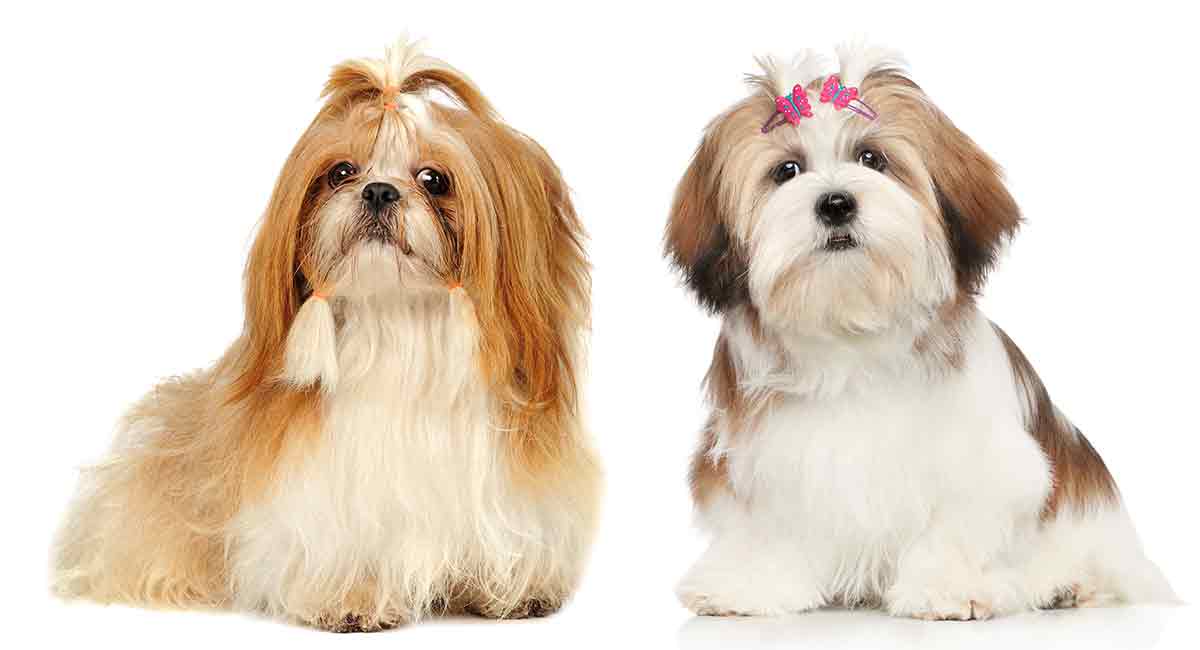 However, this crossbreed may not the best choice for young families and should be socialized early on so that he is well behaved with strangers, children, and other dogs.
The Lhasa Apso especially can be prone to loud, shrill barking, so for those who want a more soft-spoken little crossbreed, beware!
Guarding
However, this cross could make for a wonderful watchdog and will not let anything suspicious pass through his domain without alerting you.
In fact, did you know that Lhasa Apso dogs were actually bred as tiny watchdogs in Buddhist Monasteries?
That means your tiny little Shih Tzu Lhasa Apso is a cross between a loving lap dog and a miniature guard dog! Who'd have thought?
How Do I Know If A Shih Tzu Mix Is Right for Me?
While we do love all the Shih Tzu mixes on this list, we urge prospective owners to do more research before deciding which of these particular crossbreeds is best for them.
Remember, for the health and happiness of your Shih Tzu mix, steer clear of puppy mills and pet stores and always try to go through reputable breeders or responsible rescue shelters.
Most breeders will charge around $500 to over $1000, and they will usually have health screened their litters and will be able to offer you certificates proving your new puppy is certified as healthy and ready to go home with you.
If you would like to rescue your Shih Tzu mix, you may end up paying adoption fees of around $50 to $100, but this is totally standard.
One of the great things about adopting through a shelter is that most shelters will take care of the first vet trip.
Do you think one of the Shih Tzu mixes listed above would fit into your lifestyle? Tell us which one is tugging on your heartstrings in the comments!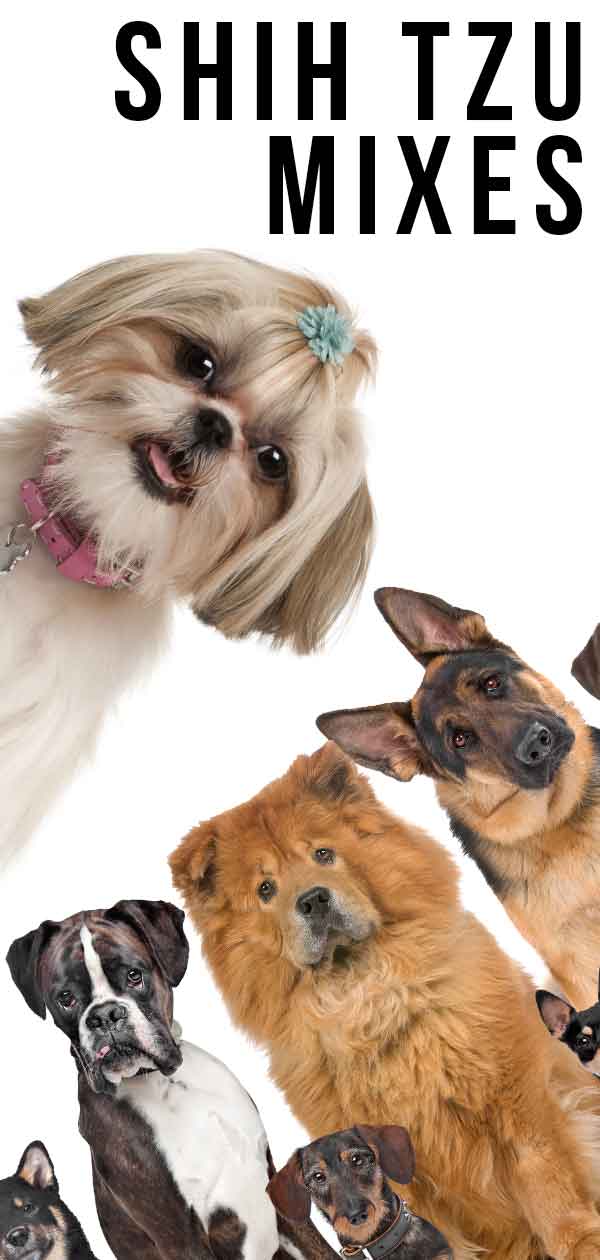 References and Further Reading
Lowell Acumen DVM, DACVD, MBA, MOA, The Genetic Connection; a Guide to Health Problems in Purebred Dogs, Second Edition, 2011