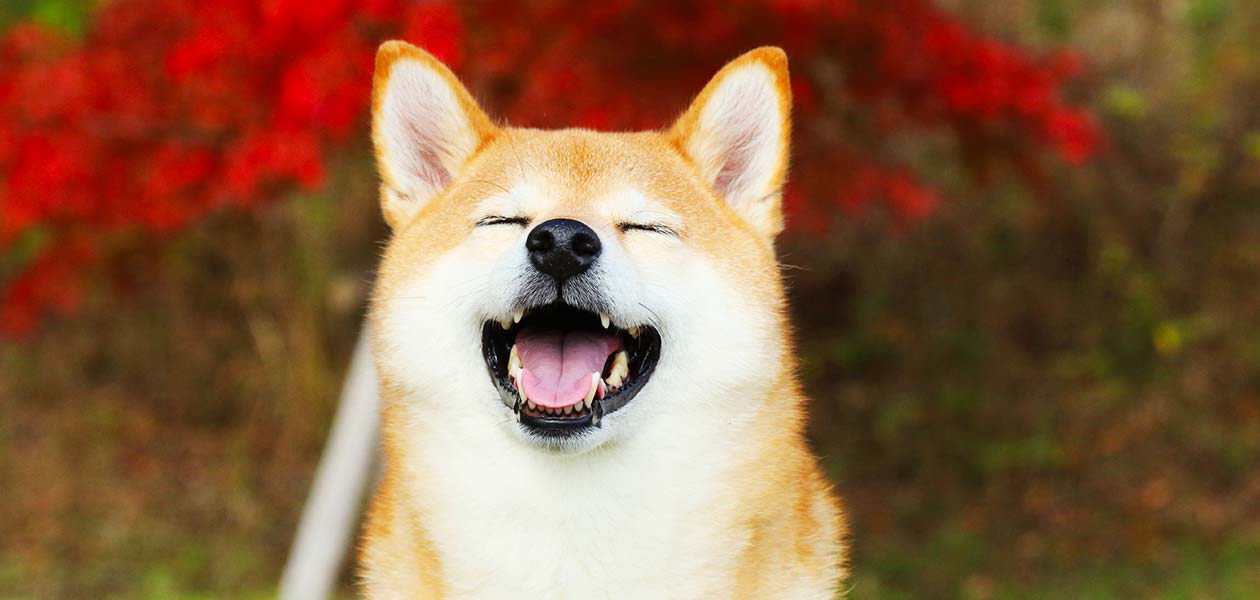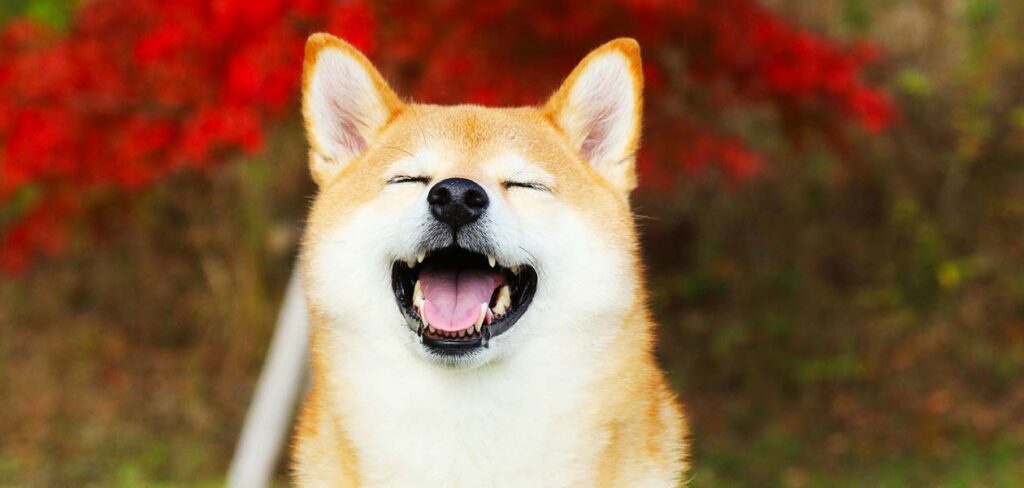 The Shiba Inu is the most popular breed in Japan, but is still a pretty uncommon sight in the west.
These fox-like dogs are small to medium sized. They can grow between 13.5 and 16.5 inches tall, weighing around 17 – 23 pounds as fully grown adults.
The Shiba Inu dog is bold, alert, and loyal. But, proper socialization is vital to reduce any risk of aggression.
Read on to find out if this is the right breed for you.
What's In This Guide
Shiba Inu FAQs
Take a look at some common questions we receive about the Shiba Inu dogs.
With triangular, erect ears and a reddish coat, these foxy dogs stand out in the crowd.
Breed At A Glance
Popularity: 45 out of 193 AKC breeds in 2019
Purpose: Non-Sporting Group
Weight: 17 to 23 pounds
Temperament: Loyal, alert, attentive.
Though growing in popularity, the breed is still a relatively uncommon sight in the West.
Shiba Inu Breed Review: Contents
A Shiba Inu is a dog that looks like a giant fox. But where does it come from?
History and Original Purpose
The Shiba Inu breed has ancient roots, tracing back to 300 B.C. She was originally used as a hunter in the mountainous regions of Japan.
As such, the first part of her name (Shiba) refers to either the brushwood in the mountains or the dog's reddish color. "Inu" means dog in Japanese.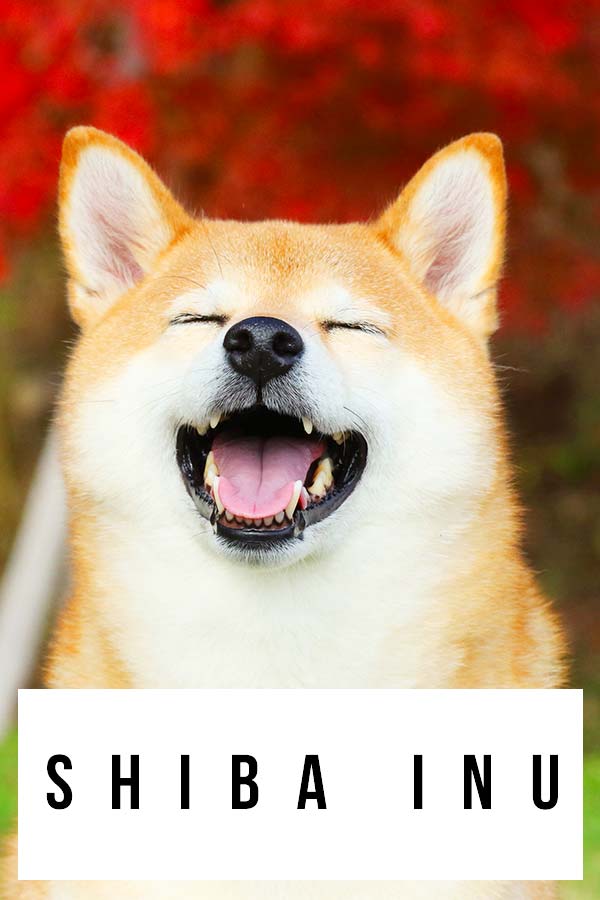 In the 7th century A.D., the Yamato Court established a dog keeper's office in an effort to maintain the native dog breeds in Japan, including the Shiba Inu, as a part of its culture.
By the end of World War II, the breed was nearly extinct as a result of bombing raids and distemper. Using the three remaining bloodlines, the government began a survival program.
Journey to the West
The Shiba Inu was brought to the U.S. about 60 years ago.
The National Shiba Club of America was founded in 1983. The Japanese Shiba Inu Club of Great Britain was formed in 1987.
But, today, the breed is the most popular companion dog in Japan.
Fun Facts About Shiba Inus
The Shiba Inu dog breed is known for being very expressive. In fact, this has led to the Shiba becoming a bit of an internet sensation.
Many of these dogs have amassed a huge following on social media.
And, a Shiba Inu dog called Kabuso has been turned into a meme known as 'doge'.
Have you seen it around before?
Shiba Inu Appearance
This dog is short, proportionate and muscular. With this build, they are quick and light in their movement.
As a relative of the Akita, the two breeds bear a resemblance. Though the Shiba has a much smaller frame.
The males measure between 14.5 and 16.5 inches in length and weigh about 23 pounds.
The females measure between 13.5 and 15.5 inches, and weigh about 17 pounds.
Another distinguishing feature of the breed is its tail, which curls up.
Colors and Coat
Though some believe that the Shiba is named after his reddish coat, the breed comes in other colors, including black, tan, and red sesame (or sable).
He has white Shiba Inu or cream Shiba markings on his legs, face, belly, chest and tail.
If you're looking for a completely white Shiba Inu, or a completely black Shiba Inu, you might struggle.
But, another breed like the Hokkaido is very similar, and can achieve that all black Shiba Inu look.
Caring for Their Coat
The Shiba has a double coat of short hair, which is silky to the touch.
The density of the coat is similar to that of a Husky. It generally does not mat, but the breed sheds frequently.
To reduce the hair, it is recommended that the Shiba be regularly brushed. Especially during periods of heavy shedding.
The American Kennel Club even recommends using a blow-dryer to rid the coat of excess hair.
Shiba Inu Temperament
Agood watchdog, companion and family dog, the Shiba Inu is versatile.
Often described as alert and bold, this feisty little guy will bring spirit into anyone's home.
Though tentative around strangers, he is loyal and affectionate with those whom he knows and trusts. In general, the Shiba has a good-natured disposition.
With his family, he will be affectionate, playful, and social.
But the breed does have an aggressive tendency in certain situations.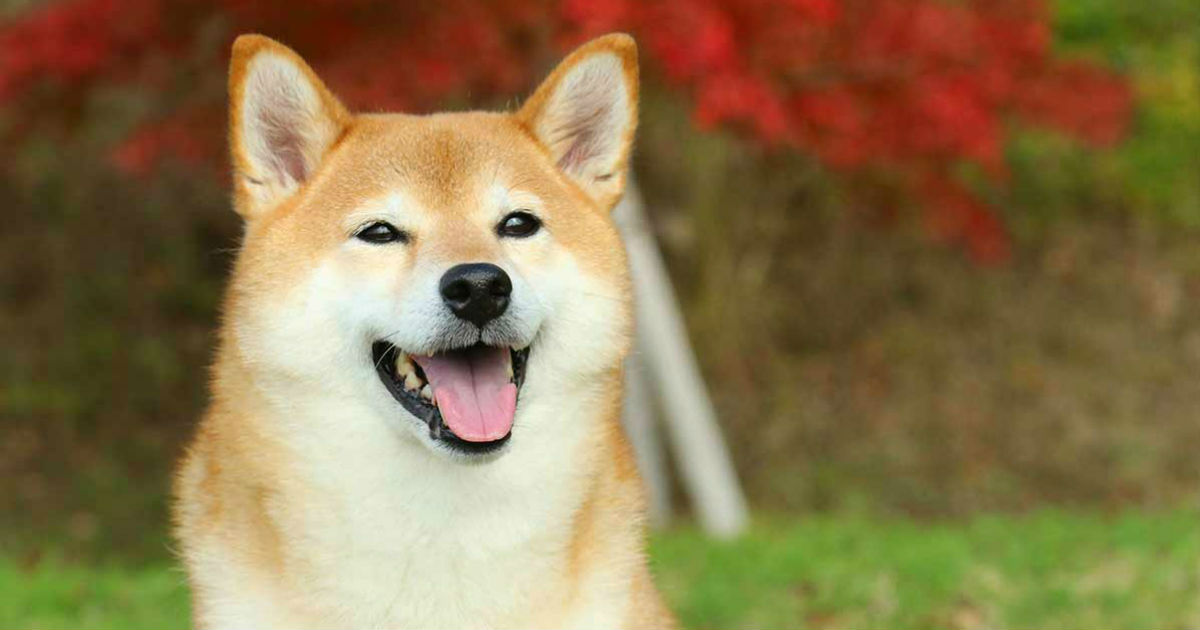 Aggression
In a 2009 study, the gene analysis of 77 Shiba Inus suggests that a particular gene is associated with aggressive behavior toward strangers.
This aggression is especially prevalent in non-neutered males.
The Shiba can also become aggressive in resource guarding.
It is recommended that favorite toys and food be removed in the presence of other dogs and small children.
Finally, Shibas cannot be let off their leashes unless in a confined area. They are independent and will likely take off, regardless of training.
Importance of Socialization
The best way to reduce aggression and fear-based reactions in adult dogs is to socialize them well as puppies.
Introduce your dog to as many new people, experiences, and things as possible before they are 16 weeks old.
This will help them to grow up as friendly, happy, and confident dogs.
But, still be aware of the potential for aggressive reactions.
Training and Exercising your Shiba
With her streak of independence and tendency toward situational aggression, early socialization and obedience training is important for a young Shiba.
A 2013 study evaluated the behavior of 142 dogs.
The scientists leading the study sought to determine whether puppy socialization and training classes prevent behavior problems.
Their results showed that puppy classes (one hour per week for six weeks) can indeed prevent problems such as disobedience and fear of strangers.
The Shiba would benefit from this early training.
Even with training under her belt (or collar), it is important to always keep this breed on a leash as he will run without it.
What About Exercise?
Although it's important to keep your Shiba on a leash when in public, it's also really important to have a safe, enclosed area where your dog can run around off-leash safely.
These are energetic dogs. So, regular daily exercise will keep them happy and healthy.
It can also be a great way to strengthen your bond.
Shiba Inu Health and Care
This is generally a healthy breed. But, as with any dog, there are some common ailments and predispositions to certain genetic disorders and diseases.
Let's look at each of these in a little detail.
Allergies
The most common health ailment is allergies, which manifest through itching and skin irritation.
Allergies usually don't appear until a puppy is at least six months of age.
If your Shiba is showing symptoms of allergies, you may need to change the food they are eating.
Joint Problems
Because the breed is proportionate in size, he is at a lower risk for conditions or injuries due to a structural imbalance.
Even so, he is susceptible to two hereditary conditions affecting the joints.
Patella luxation is one. It is a condition in which the kneecap dislocates.
Corrective surgery is an option. Complications from such a surgery are minimal for dogs under 20 pounds.
Hip dysplasia is another condition sometimes found in this breed, though it is often not as serious as in large breeds.
GM1 Gangliosidosis
Of greater concern is GM1 gangliosidosis, a fatal disease that affects the brain and multiple organs.
It is caused by a recessively inherited gene and has a high prevalence in the Kinki district of Japan.
Eye Problems
Finally, the Shiba is prone to eye disorders.
A 2006 study of 114 dogs in Japan suggests that pectinate ligament thickening and iridocorneal angle narrowing are common abnormalities and often lead to glaucoma.
In another study, 1,244 dogs of several breeds were given ophthalmologic examinations.
Of these, 127 dogs were diagnosed with glaucoma, and 33 percent of the 127 were Shibas, demonstrating a hereditary predisposition.
Improving Health and Lifespan
Though there are several conditions to watch for in the Shiba, most live long and healthy lives.
In fact, the life expectancy of a Shiba Inu is 13 to 16 years.
Offer them a great diet, plenty of exercise, and lots of mental stimulation to get the longest, happiest life possible from your Shiba.
Do Shiba Inu Dogs Make Good Family Pets?
So what type of owner would be best suited for the Shiba Inu?
The pet parent would need to be someone with the time and will to train and socialize the Shiba as a puppy.
He will also need moderate exercise; these dogs love to walk.
A house with small children or with lots of new people coming in and out may not be the best fit. But families with older children would likely earn her love and affection.
Because of the Shiba's small size, they would live comfortably in either city or country.
A fenced yard would be best for this independent soul and quick runner.
High Maintenance Dogs?
These dogs aren't that high maintenance or needy. But owners should have plenty of time to play with, exercise, and groom them.
They must be socialized well and trained properly as puppies, which can be a more demanding task than many people think.
For first time owners, an easier breed may be preferable – especially because of the potential for aggression.
If you think you are the right fit, read on to consider where to find your Shiba.
Rescuing a Shiba Inu
Maybe you are more interested in adopting a dog. Many reasons could lead to this decision—cost, compassion for pets who need a home or the desire for an adult dog.
If you are wondering why dogs end up in a rescue, here's the scoop. The majority of rescues come from individual owners. A smaller number come from shelters, animal control and pounds.
The top reasons that people surrender their dogs are a change in lifestyle, the breed is not a good fit or the owner has a lack of time to spend with the dog.
Nearly all rescues are first fostered in volunteer homes, most for a stay of one to six months.
In the U.S., National Shiba Club of America maintains a list of Shiba rescues in a variety of different regions.
But, we have also included a list at the bottom of this guide to help you start your search.
Finding a Shiba Inu Puppy
Finding a responsible breeder may seem like a daunting task. Word of mouth can often lead to a reputable breeder. If searching on the internet, be sure to ask for several references.
When visiting breeders, ask to meet both of the puppy's parents and see their papers.
The American Kennel Club recommends that parents be tested for hip dysplasia and patella luxation. They should also be given an ophthalmologist evaluation.
Ask breeders how long they have been breeding this particular dog. Also, be sure to ask about a health guarantee and contract for the puppy.
Finding a Reputable Breeder
A list of reputable breeders can be found on the website of the National Shiba Club of America, American Kennel Club or The Kennel Club.
It is best to avoid websites that offer selling services to anyone trying to place an ad because these breeders have not been thoroughly vetted.
Once you have chosen a reputable breeder, expect to take your place in line. Most breeders do have a waiting list.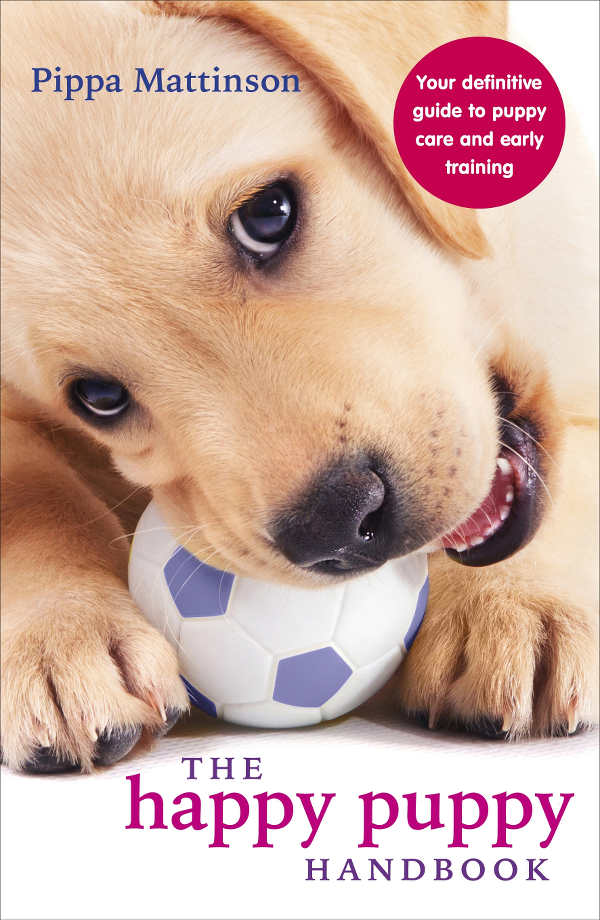 Shiba Inu Puppy Price
The cost of a Shiba Inu purchased from a breeder is generally between $1,500 and $3,000.
If purchasing from a rescue, expect the prices to run somewhat lower.
Remember to factor in the additional costs of dog supplies, dog registrations and veterinary fees, and vaccines not taken care of by the breeder.
After you have done your due diligence researching the Shiba Inu, selecting a breeder and picking your companion, get ready to have your heartstrings pulled by your own cute little fox-like puppy.
Raising a Shiba Inu Puppy
A picture says it all. These puppies are really darn cute. With furry little faces, black button eyes and nose, and a curly tail, the shiba puppy is irresistible.
This could explain the increase in popularity in the U.S.
Also enticing is their ease in house training. By five weeks, most puppies are able to hold their bladders all night.
We have a number of puppy care guides that will help you when raising a Shiba puppy. You can check them out here.
Or, you might be more interested in our online Puppy Parenting course.
Popular Shiba Inu Breed Mixes
Shibas are an increasingly popular breed. But breed mixes are another common phenomenon over the past few years.
If you're interested in finding out about some of the different Shiba Inu dog mixes, take a look at some of the guides we have below.
Shiba Inu Corgi Mix
Shiba Inu Mix Guide
Stuck between this and another breed?
Comparing the Shiba Inu with Other Breeds
If you can't choose between the Shiba Inu and another breed, you may find some of our comparison guides useful.
Check out these links.
Not sure this breed is for you?
Similar Breeds
Shibas require a lot of work, so they aren't right for everyone. If you're not sure that this is the right breed for you, take a look at some of these similar breeds.
Akita
Carolina Dog Breed
Korean Jindo
Now, let's recap the pros and cons of this energetic dog.
Pros And Cons of Getting A Shiba Inu
These lively dogs aren't for everyone. So, let's recap some of the major points.
Cons
Can be aggressive
Need lots of training and socialization as puppies
Won't suit homes with cats or very young kids
Could be tricky to find reputable breeders
Pros
Affectionate and loyal to close family
Doesn't shed too much
Easy to potty train
Are you bringing a Shiba puppy home?
Shiba Inu Products and Accessories
Here are some guides that will help you to prepare for a Shiba puppy.
Dog Food For Skin Allergies And Sensitive Skin
And finally, some rescue centers!
Shiba Inu Dog Breed Rescues
Here are some rescue centers that will help you get started on your search.
USA
UK
Do You Have a Shiba?
If you have one of these dogs, make sure to tell us about them in the comments!
What's the best thing about bringing this breed into your home?
References And Resources