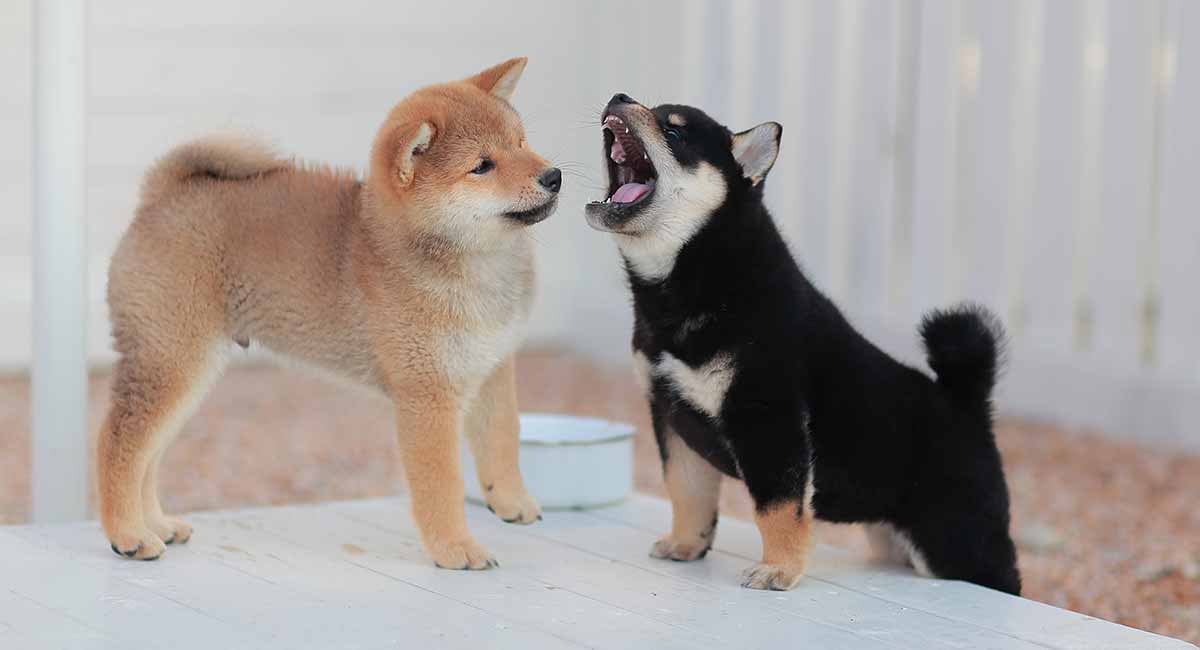 The Shiba Inu temperament is loyal and devoted. But, their strong personality comes with some natural instincts to be aware of.
They can be independent, and their loyalty can lead to aggressive traits. They are also known for being a  loud breed.
Shibas need owners who are confident with training. Owners need to dedicate lots of time and consistency when training a Shiba Inu for best results.
For more information on the Shiba Inu temperament and this breed in general, read below!
Shiba Inu Background
The Shiba Inu is an ancient breed that predates many modern breeds.
Originally, the Shiba Inu was bred to hunt small game, such as birds and rabbits. They lived in the mountains in the Chubu region of Japan.
During the Meiji Restoration, western dog breeds were imported. Crosses of these and native Japanese dogs become popular.
Around 1928, hunters and intellectuals tried to save the remaining pure Shiba. But, despite their efforts, the Shiba almost went extinct during the Second World War.
Bringing the Breed Back
There was a formalization in the mid-20th century for the study of Japanese dogs. They combined the three strains of this breed into one breed, the Shiba Inu.
In 1954, an armed service family brought the first Shiba Inu into the United States.
Then in 1979, the first litter of Shiba Inu was born in the US. According to the American Kennel Club, the Shiba Inu is the number one companion dog in Japan.
The Typical Shiba Inu Temperament
The Shiba Inu temperament is often independent. They can also have an aggressive streak.
This breed does best in a home without other dogs or children. But, with the proper obedience training, they can mix well with their human friends.
Keeping Clean!
Also, Shiba Inus are a relatively fastidious breed. They feel the need to keep themselves in a clean state.
You may find them licking their paws and legs to achieve this.
The Shiba Inu is quite easy to housebreak because of their picky and gratified nature.
In many cases, you may find the Shiba Inu housebreaking themselves.
Taking them outside shortly after they eat, or nap is a simple and easy way to begin housebreaking them.
Loud Noises!
A unique characteristic of the Shiba Inu is the so-called "Shiba scream."
This is when the Shiba Inu is provoked or upset.
When this happens, they produce a loud, high pitch scream. Typically, this is when you handle the dog in a way he doesn't like.
Shiba Inus also make this sound when very happy. Such as if you come home unexpectedly or when they see a loving guest.
Separation anxiety is a common trait that Shiba Inus possess. But is most likely caused by lack of exercise.
It is best to take them outside for a walk or run before leaving your home for long periods of time. If they experience separation anxiety, they can become destructive.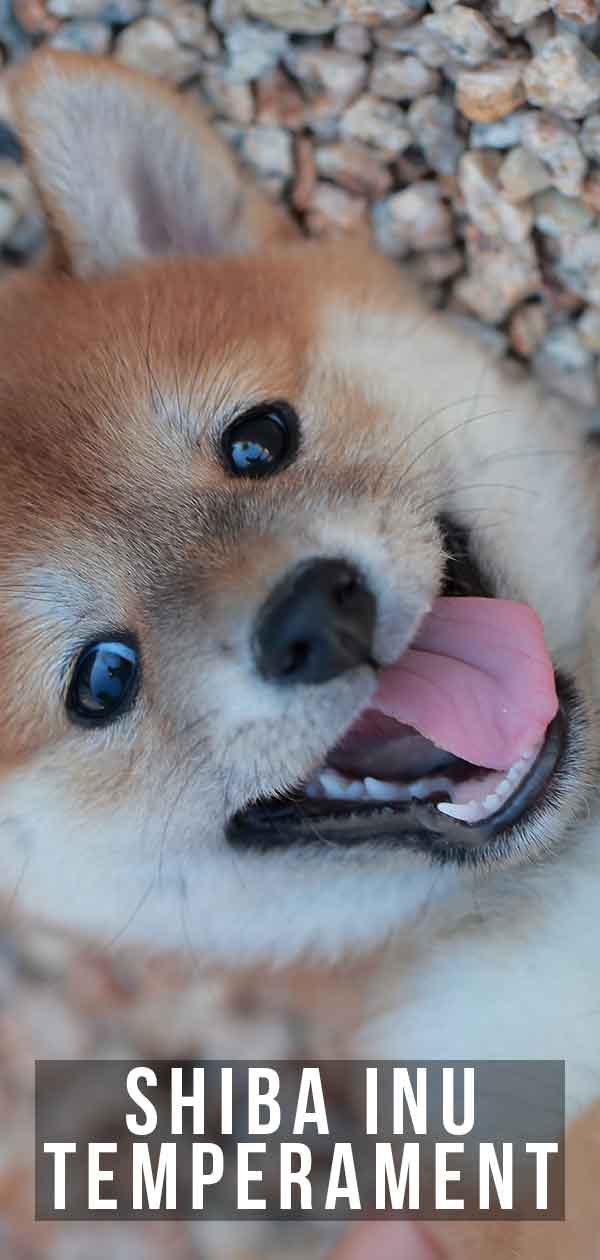 Are Shiba Inus Easy To Train?
Shibas can be hard to train, especially for new dog owners.
Many dog experts recommend taking your Shiba Inu to a professional trainer who understands the Shiba Inu temperament and personality.
This breed is headstrong and confident.
But, positive reinforcement training works really well.
Using a training method that is rewarding rather than combative keeps your bond strong, whilst helping your pup learn the ropes.
As an intelligent dog, Shibas enjoy other canine activities too. Like agility training.
Keeping Them Busy
They are incredibly smart animals who love to use their mind as well as their body.
Moving them up in the training process will make them appreciate you more and strengthen your bond.
When training a Shiba Inu, you should begin to socialize them early on.
This is really important, as it will help them to guard less and accept strangers more willingly.
They can also come into conflict with other dogs. Good socialization will help reduce the chances of this causing problems.
If you stay committed to train, socialize, and exercise the Shiba Inu, they can be very well-mannered companions.
Are Shiba Inus Friendly?
Shiba Inu temperament is prone to aggression. Whether it is towards humans, other animals, or guarding their possessions.
This natural aggression makes most breeders weary of recommending them for a family.
It doesn't mean that they won't be loyal and loving to their families. But does mean you need to be extra careful when introducing strangers.
Another thing Shiba Inus love to do is to chase cats.
They also like to terrorize caged rodents.
This is a dog best suited to a home without young kids or other pets.
Are Shiba Inus Aggressive?
Starting out, the Shiba Inu temperament is one prone to canine aggression and some aggression towards the unfamiliar.
This is because they were bred to hunt and think independently. They prefer to be the only dog in a situation, especially around the ones they love.
These qualities may cause them to guard their territory and be suspicious of strangers. This can become aggressive behavior if not addressed quickly and properly.
This can cause problems with children too. Because they like to guard their possession and territory, often a child may invade their personal space. This may cause the Shiba to act out. They could possibly nip or growl at the child.
Fortunately, positive reinforcement training and good socialization can help your puppy to grow into a more friendly adult.
As will choosing a pup from parents that are both relaxed around and accepting of strangers.
Time and patience will reward you with a wonderful Shiba Inu temperament.
Do Shiba Inus Like Other Dogs?
As with all dogs it is best if you introduce them slowly to other dogs and have one-on-one play dates.
These one-on-one sessions are easier to supervise and reduce the chances of uncontrolled behavior.
When they are on a leash, see how the Shiba acts around one new dog.
Desensitize them to these situations slowly so they do not practice aggressive behaviors.
Another great way to start socializing a Shiba Inu is by taking them to dog playgroups.
These dog playgroups are usually organized.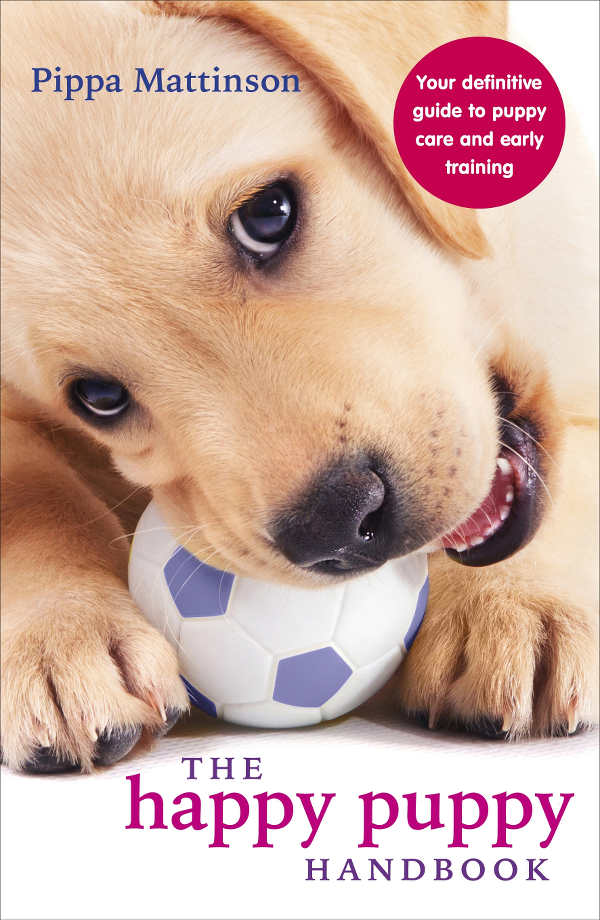 A dog playgroup is better than an enclosed dog park because the sessions are supervised. The owners are usually very conscientious about cleaning up after their dog.
Without proper training, the Shiba Inu can be a territorial dog that does not get along with other dogs. So it is worth your time to commit to a proper training regime. You can read our training guides here.
Natural Instincts
The Shiba Inu was first bred to hunt birds and small game. It was rarely used to hunt wild boar.
This breed is good-natured, alert, and bold with tendencies to guard. Sometimes these natural instincts make them aggressive.
They can also be territorial, causing aggression to other dogs and animals.
Shibas also tend to guard their space from children and their owners. So it is important they are obedience trained and socialized.
Another quality they are born with is alertness. This makes them great guard dogs.
Are Shiba Inus Good Family Pets?
Overall, the Shiba Inu is a healthy dog breed. A few health conditions known to affect the Shiba Inu are allergies, cataracts, and some joint issues.
These all can be taken care of with a healthy diet and exercise, along with regular examinations from a vet.
Shiba Inu Temperament
Not only are they healthy dogs, but they are also quite friendly. You will find that they are a fun curious animal.
They make great watchdogs because of their sharp attention. They will let you know if anything is out of place.
Because of their aggressive tendencies, they need families who have time for training and socialization.
They may also do best in homes without other pets or small children.
Do you own a Shiba Inu? Drop us a line in the comments below!
References and Resources
Sayaka Arata, 2014, "Reactivity to Stimuli" Is a Temperamental Factor Contributing to Canine Aggression" Research Article.
Andre De Prisco, 2011, "Shiba Inu" i5 Publishing.
Ai KUTSUMI, 2013, "Importance of Puppy Training for Future Behavior of the Dog" Journal of Veterinary Science.
Y. Takeuchi, 2009, "Association analysis between canine behavioral traits and genetic polymorphisms in the Shiba Inu breed" Animal Genetics.
Kenichi Masuda, 2000, "Positive reactions to common allergens in 42 atopic dogs in Japan" Veterinary Immunology and Immunopathology.
Takeuchi Y, Mori Y. A comparison of the behavioral profiles of purebred dogs in Japan to profiles of those in the United States and the United Kingdom.

J Vet Med Sci. 2006