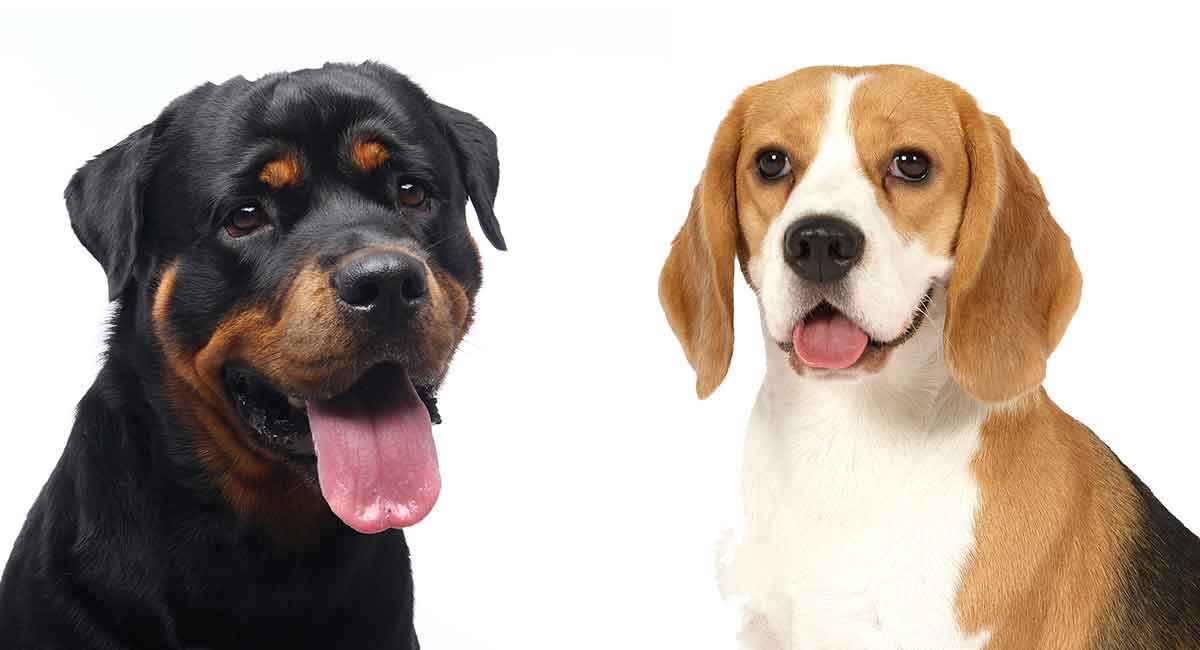 Welcome to our guide to the Rottweiler Beagle Mix.
We will cover the mix's origins, personality traits, behavior and more.
The Rottweiler Beagle Mix, also known as the Reagle, is a loyal crossbreed that is quickly gaining popularity.
As the cross of two working dogs, the Reagle is high energy, loyal, protective and loving.
But is the Reagle right for you and your family?
The answer to that question certainly depends on your individual circumstances.
Keep reading to learn more about the regal Reagle.
Where Does the Rottweiler Beagle Mix Come From?
The Reagle is a mix between the Rottweiler and the Beagle, two popular working dog breeds.
The mix is fairly new and lacks significant history.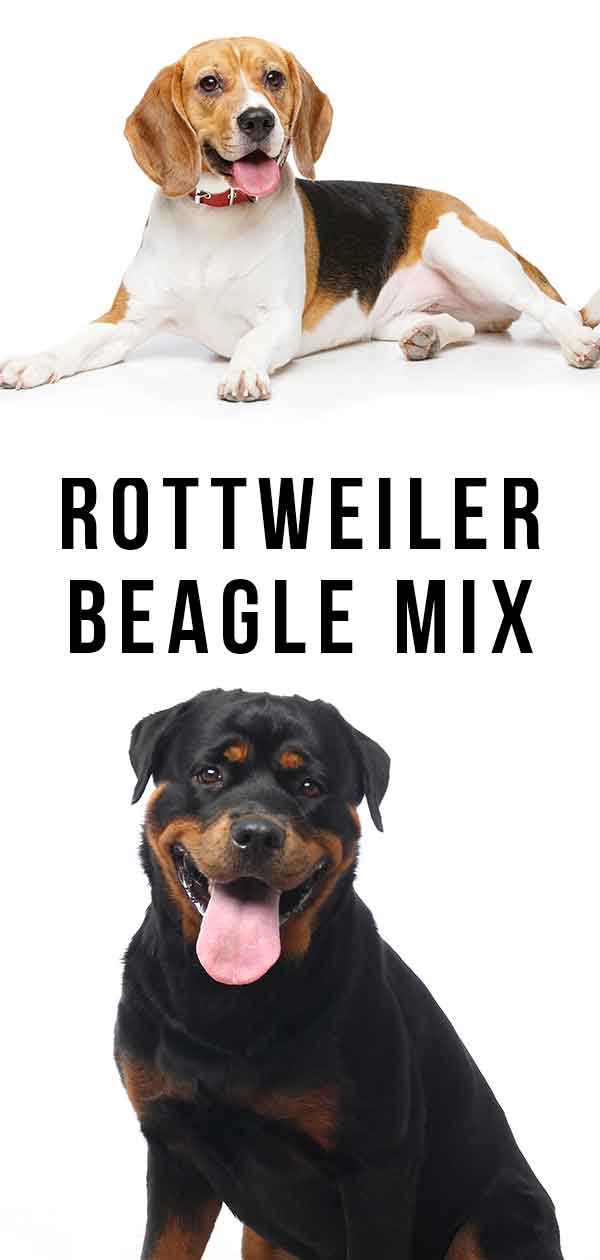 To learn more about the Reagle's origins, we can look to the storied history of its parent breeds.
History of the Rottweiler
The Rottweiler's ancestors are thought to date back to Roman times, when legions of the Roman Empire used the dogs to herd animals while on the move.
Eventually, the Roman dogs made their way to the German town of Rottweil, where they became a popular choice for herding and farm work.
The modern Rottweiler got its name—and its reputation as a loyal working dog—from the town of Rottweil.
After industrial progress largely eliminated their jobs as herding dogs, Rottweilers began working as police dogs, search-and-rescue helpers, guide dogs and more.
In short, the Rottweiler always has been a working breed. They are intelligent, hard working and extremely loyal.
History of the Beagle
The history of the Beagle is less clear.
The breed's origins have always been somewhat mysterious, but the Beagle's ancestors are thought to be small pack hounds bred in England.
The Beagle's ancestors were bred to track and flush out small game, such as hares.
Their smaller size made them effective in this pursuit and allowed their human hunting partners to keep up on foot.
Beagles arrived in North America around the time of the Civil War, where they quickly became popular as small game-hunting dogs.
Today, the Beagle is primarily a household companion, although many hunters still use them for rabbit hunting.
Like any crossbreed, there is some controversy surrounding the Reagle.
There is ongoing discussion over the mutt vs purebred debate in the dog-owner community.
We won't weigh in on this contentious debate here, but encourage our readers to do their own research.
Fun Facts About the Rottweiler Beagle Mix
The Rottweiler Beagle mix is a fairly obscure breed, without much representation in popular culture.
That said, this breed does have one famous owner: Pop star Miley Cyrus.
Cyrus adopted a Reagle puppy that was found abandoned in front of a Walmart store in 2012.
There are also some fun facts about the parent breeds of this adorable mix.
The Beagle boasts some famous owners, including former U.S. president Lyndon B. Johnson.
Johnson owned three Beagles: Edgar, Him and Her.
The Rottweiler, too, boasts some famous owners.
Actor/rapper Will Smith, actor Leonardo DiCaprio, musician Bruno Mars, and several others all own or have owned this loyal breed.
Interestingly, both parent breeds remain extremely popular today.
The Beagle is the sixth most popular breed in the U.S., while the Rottweiler holds the eighth position, according to the latest rankings from the American Kennel Club.
Rottweiler Beagle Mix Appearance
Like any mixed breed, appearance and characteristics will vary significantly between Reagles.
It's impossible to know exactly what a given dog will look like, although we can make some educated guesses.
The Reagle is a mid-sized dog with a stout, sturdy build.
Typically speaking, Reagles weigh 50 to 85 pounds when fully grown and measure around 15 to 27 inches tall.
They have the floppy ears of both dogs, and a well defined snout.
Their coats can vary, but common colors include brown, black, red, tan and white.
They often display the signature Rottweiler facial color patterns.
Coats are typically medium length, with normal density and straight hairs.
Rottweiler Beagle Mix Temperament
The Reagle inherits behavioral traits from both parent breeds.
It's impossible to know exactly which traits will be most dominant, but again, we can speculate with an educated guess.
Generally speaking, a Beagle Rottweiler mix will be hardworking, loyal, loving and active.
Since both parent breeds are loyal working dogs, intense loyalty is almost guaranteed with the Rottweiler Beagle mix.
The Rottweiler's history as a guard dog may translate into protective tendencies.
Reagle dogs may be slow to warm up to newcomers—both when it comes to humans and other dogs.
Reagles are an active breed and enjoy spending time outside.
Both dogs have tracking and hunting instincts, so you'll need to keep an eye on them while off-leash.
The Reagle is usually eager to please, but they can also have an independent, sometimes stubborn side.
Are Reagles Aggressive?
Training is essential with this breed, as is socialization from a young age.
Do keep in mind that Rottweilers can be an aggressive breed.
They have strong guarding instincts and won't hesitate to protect their family if they sense danger.
They can also display territorial aggression, particularly with other dogs.
Due to their perceived status as an aggressive breed, combined with their common use in law enforcement, Rottweilers are sometimes a breed that can frighten people.
That said, Reagle mixes are usually less aggressive, as well as smaller.
The Beagle Rottweiler Mix can still be aggressive in some circumstances, so it's important to keep a close eye out and watch for warning signs.
To reduce the risk of aggression and overbearing guarding instincts, it's important to socialize your pup from a very young age.
Training Your Rottweiler Beagle Mix
The Rottweiler Beagle Mix is an intelligent and loyal breed, and thus typically responds well to training.
However, Reagles can also have an independent, obstinate side to them.
Stubbornness can show, particularly in adult dogs. For best results in training, start as early as possible.
Training is important for all dog breeds, but it's particularly vital for larger breeds and dogs that may become aggressive.
Since the Reagle mix meets both these characteristics, we highly recommend training from a young age.
In many cases, training your dog yourself can be beneficial as it helps strengthen and clarify your relationship with your pet.
You can read our training guides for tips and tricks.
In some cases, however, professional help with dog training is advised.
If your dog becomes particularly stubborn or isn't responding to your training efforts, it may be worth seeking out a qualified professional dog trainer.
When it comes to exercise, potential Reagle owners should be aware that this is a moderate- to high-activity breed.
Your Rottweiler Beagle mix will enjoy frequent exercise, and will love to go on long walks and jogs with you.
Reagles may or may not be comfortable entertaining themselves in a fenced-in yard.
They are highly social, so this isn't a breed that will enjoy spending long periods of time alone.
Rottweiler Beagle Mix Health
The Rottweiler Beagle Mix is generally healthy, with an expected life span of 10 to 15 years.
Prospective Reagle owners should be aware of any potential health concerns their dogs may face.
All dog breeds are subject to certain genetic health problems.
It's impossible to fully predict what conditions may or may not develop in a specific dog.
This is particularly true of mixed-breed dogs such as the Regal, who may inherit genes from both parent breeds.
We can look to the health conditions common in the parent breeds to make an educated guess at what potential health problems the Rottweiler Beagle may face.
Rottweiler Health Problems
On the Rottweiler side, health problems to be aware of include hip dysplasia, elbow dysplasia, osteochondrosis, progressive retinal atrophy, cataracts and other vision problems.
Rottweilers are particularly prone to genetic deformities such as hip dysplasia.
Other potential issues for Rottweilers include heart problems such as cardiomyopathy, von Willebrand's disease, hypothyroidism, gastroenteritis and cancer.
Beagle Health Problems
On the Beagle side, common health concerns include hip dysplasia, intervertebral disc disease, seizure disorders, diabetes, hypothyroidism, allergies and cataracts.
Other less-common conditions include deafness, dwarfism and heart disease.
To minimize the risk of health problems, ensure that you source your pup from a reputable breeder.
A good dog breeder will test their breeding stock for common health concerns.
You can find out which health tests are recommended for Beagles and Rottweilers from the Canine Health Information Center.
Some health concerns can be tested for, but some cannot.
There will always be some level of unpredictability when it comes to your pet's health.
To help keep your furry friend as healthy as possible, make sure to plan frequent veterinary visits at least once per year.
Ask your vet what you can do at home, including feeding and exercise, that can contribute to your dog's health.
Grooming Your Reagle
In terms of routine grooming and maintenance, the Reagle is a fairly typical breed.
You should brush your pup a couple times a week to keep the coat healthy, and brush your dog's teeth at least once a week.
Bathe as needed.
Reagles have fast-growing nails, so be sure to keep an eye on them, and trim nails frequently.
To be happy and healthy, a Rottweiler Beagle mix needs frequent mental stimulation and physical exercise.
Most Reagles enjoy having some sort of job to do, and they need regular exercise to stay healthy.
Do Rottweiler Beagle Mixes Make Good Family Dogs?
Generally speaking, the Rottweiler Beagle Mix can make for a good family pet.
They are loving, loyal dogs that enjoy spending time with their families.
Reagles are usually gentle and kind around children, so long as they have been properly socialized.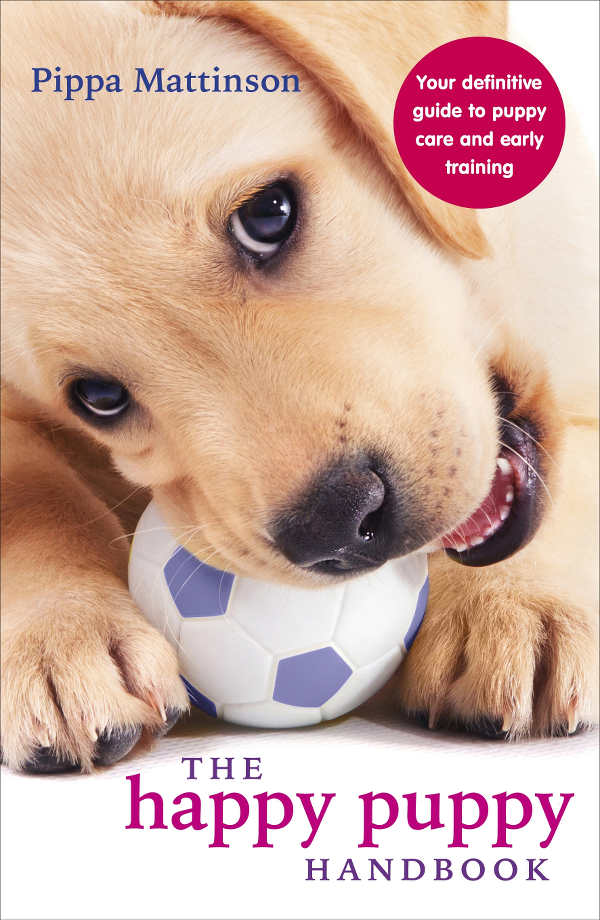 They are very protective, particularly of young children, which can be a good or a bad thing.
As long as they are well trained and supervised, their loyal nature makes them a great companion dog.
However, aggression can get out of hand with some Rottweiler mixes, so caution is advised.
Rescuing a Rottweiler Beagle Mix
We wholeheartedly encourage the adoption of all types of dogs.
Contact your local animal shelter for details.
One thing to keep in mind with this breed in particular is that Rottweiler mixes can be aggressive if they are not trained and socialized properly.
Usually this will be fairly apparent from how the dog interacts with other animals and people at the shelter.
Finding a Rottweiler Beagle Mix Puppy
When looking for a Reagle puppy, it's important to find a reputable breeder.
Avoid pet stores and so-called "puppy mills" at all costs.
You can use our puppy search feature to help locate puppies and breeders in your area.
Raising a Rottweiler Beagle Mix Puppy
Once you've found your puppy and brought him or her home, check out our puppy care and our training resources.
Keep in mind that this breed in particular needs early socialization—both with other dogs and with humans.
Pros and Cons of Getting a Rottweiler Beagle Mix
We've given you a lot of information here, so now let's try and sum up the pros and cons of bringing home a Rottweiler Beagle mix puppy.
Cons
They have the potential for aggression.
Finding reputable breeders may be difficult.
These dogs have strong guarding tendencies, and there is a high potential for health concerns such as hip dysplasia.
Pros
If you've had good experiences with Rotties before, but you're looking for a smaller dog without his fearsome reputation, this mix is a good compromise.
They are loyal and loving family dogs with fun personalities.
Rottweiler Beagle Mix Rescues
We were unable to locate any rescue organizations focusing specifically on the Reagle, but there are many organizations for each parent breed.
For Rottweilers, check out this list of local organizations from the Rottweiler Rescue Foundation.
For Beagles, check out this list of 10 popular Beagle rescue organizations in the U.S.
Do you know of a great rescue organization for this breed? Leave a comment below.
Is a Rottweiler Beagle Mix Right for Me?
Only you can decide if the Reagle is the right breed for you and your family.
This breed can make for an excellent pet. However, they can have aggression issues and may be difficult to train for some people.
It's important to be aware of the pros and cons of any breed you are considering.
For the Rottweiler Beagle mix, the most notable downside is their potential for aggression.
Do you own a guard dog? Whether it's something popular like a Rottweiler or uncommon like a Keeshond, we'd love to hear your thoughts!
References and Further Reading:
Beuing, R., et al., 2008, "Prevalence and Inheritance of Canine Elbow Dysplasia in German Rottweiler," Journal of Animal Breeding and Genetics
Malm, S., et al., 2008, "Genetic Variation and Genetic Trends in Hip and Elbow Dysplasia in Swedish Rottweiler and Bernese Mountain Dog," Journal of Animal Breeding and Genetics
Tromp, J.A.H., et al., 1986, "Gingival Health and Frequency of Tooth Brushing in the Beagle Dog Model: Clinical Findings," Journal of Clinical Periodontology