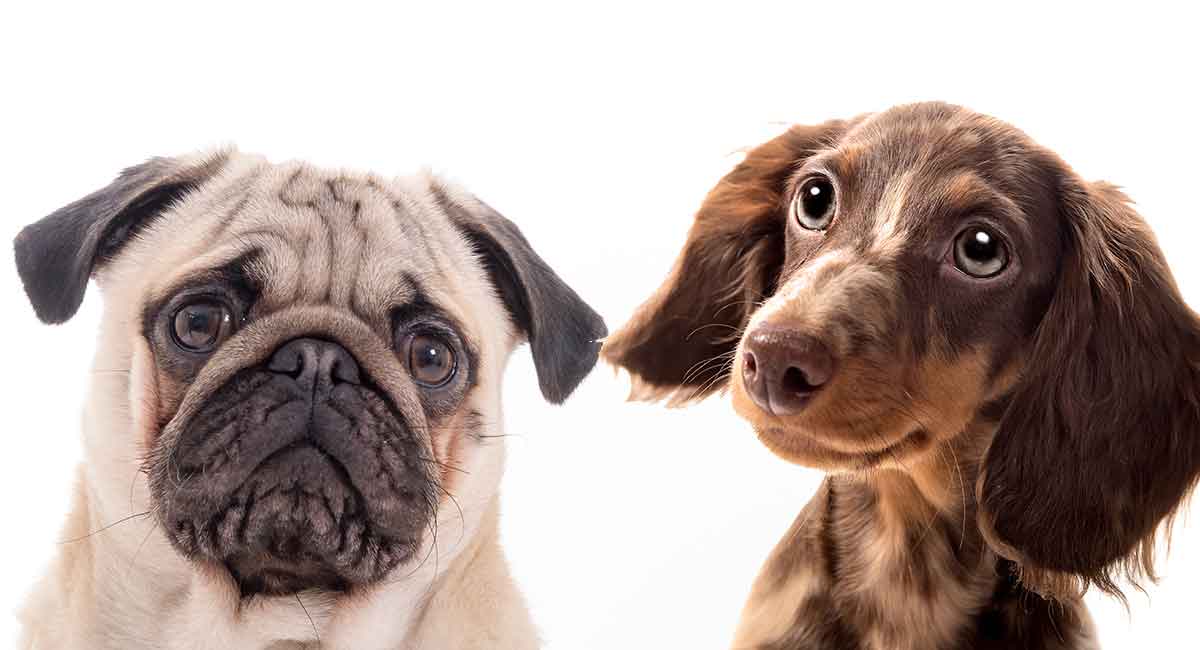 The Pug Dachshund mix is an up and coming designer dog breed that crosses the Pug and the Dachshund in an attempt to combine both of their cutest traits into one dog.
However, there is a lot more to a breed than just their appearance!
In this article, we will provide comprehensive information on every aspect of this new and interesting crossbreed.
Where Does the Pug Dachshund Come From?
Unfortunately, as the Pug Dachshund Mix is a very recent breed, they do not have much of a history yet!
However, we can still form a good background for the breed by looking at the histories of the two parent breeds.
Pug Origin
The Pug is a breed that has been around for thousands of years.
They were believed to have been first bred by Chinese Royalty, who had a fascination for flat-faced dogs like the Pug.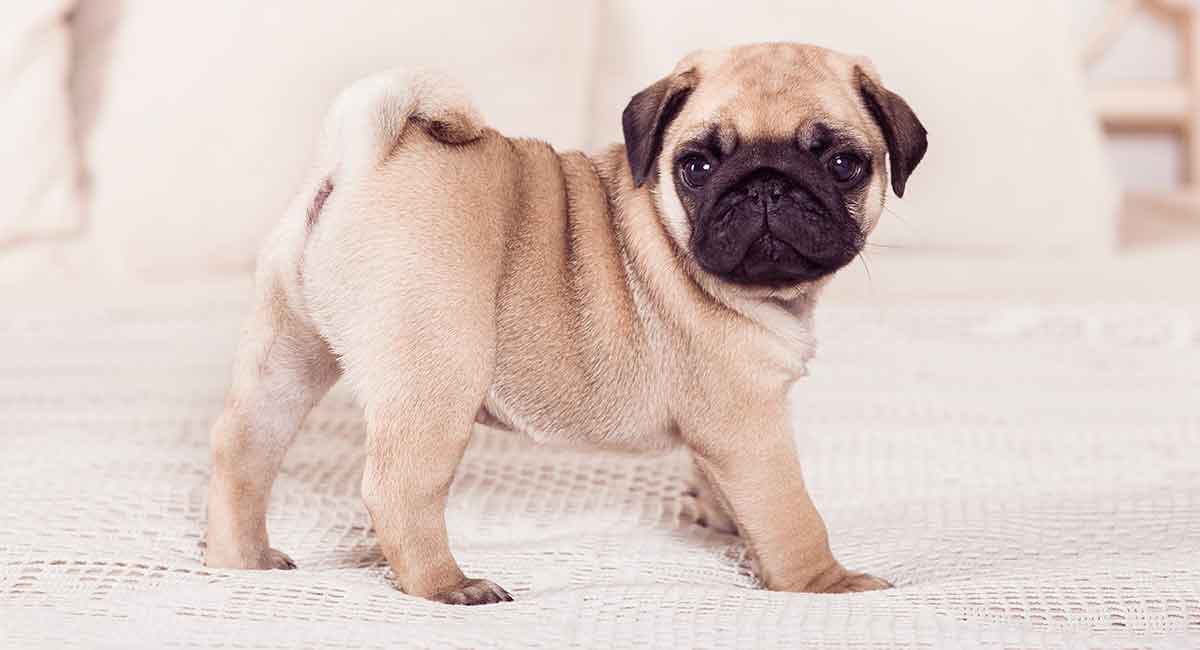 These flat-faced breeds were kept as pets of the Chinese nobility and were treated with a lot of respect.
The Pugs of this time lived quite a life of luxury!
In the 1500s, the breed was introduced to the rest of the world via Dutch traders who had managed to get ahold of some of the dogs.
Love tiny dogs? Then it's time to get to know the teeny
Chiweenie!
From there, the Pug developed into the hugely popular breed we see today.
Dachshund Origin
As for the Dachshund, they were raised to be loyal and eager working dogs, a far cry from the luxurious past of the Pug!
Their job was primarily to help with badger hunting; the short legs and long body of the Dachshund allowed it to navigate to underground badger dens and force out the occupant.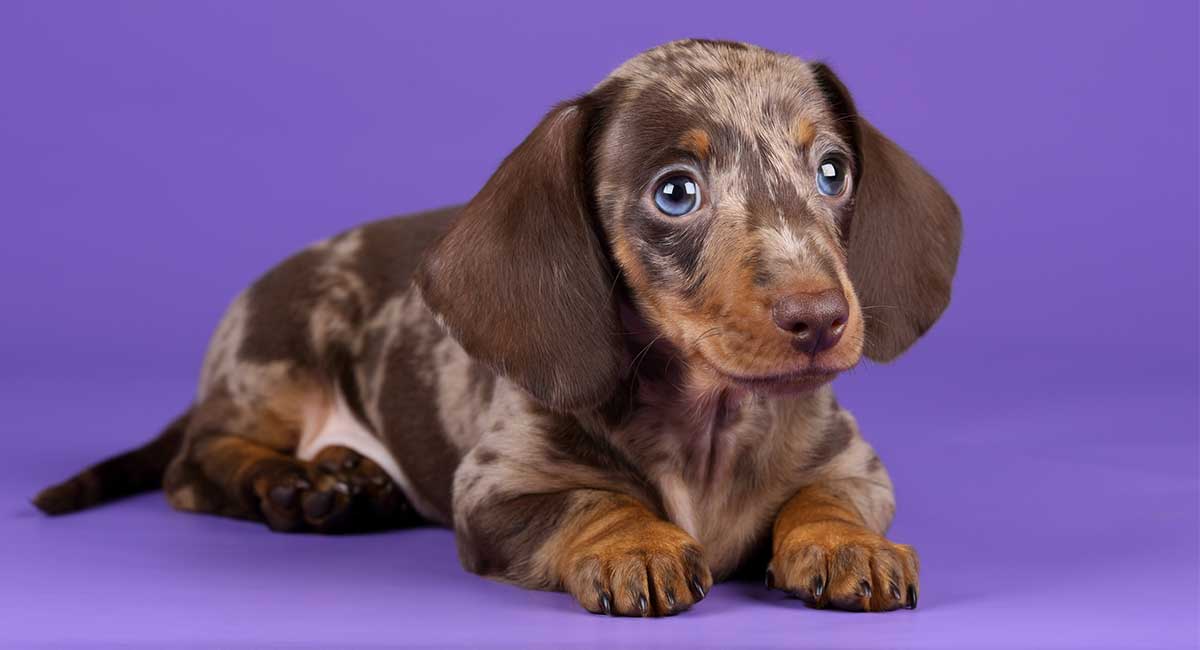 Today, the Dachshund is used as a loyal and loving companion dog and is incredibly popular across the world for its personality and cute characteristics.
It's important to note that as the Pug Dachshund mix is a cross between two purebred breeds, it is known as a designer dog.
Designer dogs have been the subject of a lot of controversy in recent years, with many believing they are less healthy than their purebred counterparts.
Concerns have also been raised on the trustworthiness of the breeders who produce designer dog puppies.
However, the designer dog debate contains a lot of misconceptions that have little to no scientific back-up.
We have an article here that explores these misunderstandings in detail.
Fun Facts About the Pug Dachshund Mix
The Pug Dachshund Mix is also referred to by the cute nicknames the Pugsund and the Daug.
Both the Pug and the Dachshund are commonly used breeds in designer dog crosses.
According to the American Kennel Club's popularity rankings, the Pug is ranked #32 and the Dachshund is ranked #13 out of all recognized purebred breeds.

Pug Dachshund Appearance
As a crossbreed, dogs of the Pug Dachshund Mix may take after either parent in any aspect.
Therefore, it is impossible to say with exact accuracy what any given Pugsund may be like.
However, by looking at the parent breeds we can give some estimations as to what to expect.
The height of a Pug Dachshund is usually around 8-13 inches.
However, if the parent Dachshund used within the cross is of the miniature variety, it is possible the Pugsund could be as small as 5-6 inches.
As for their weight, Pugsunds usually range around 14-32 pounds, again with the possibility of being a few pounds lighter than this range if the Miniature Dachshund is involved in the cross.
It is possible for dogs of the Pug Dachshund Mix to inherit the signature shortened legs of the Dachshund, which may, of course, affect their height.
Pugsunds may also inherit either the flat-face of the Pug or have a strong muzzle like the Dachshund.
It's also possible for them to inherit the loose skin and folds of the Pug.
Coat
As for the coat, there are many overall possibilities with this cross depending on which coat type the Dachshund parent has.
Dachshunds have three varieties of coat: smooth, wirehaired, and longhaired.
Depending on which of these is present, the
Pugsund may end up with any one of these coat types!
Potential base coat colors for the Pug Dachshund Mix include:
Fawn
Black
Red
Cream
Chocolate
Wild Boar
Gray
Fawn
There are many potential patterns that may be present too, including Merle, Brindle, and Piebald.
The black face mask of the Pug may also make an appearance within dogs of the Pug Dachshund Mix.
As there can be so much variation in the coats of the Pug Dachshund Mix, it's recommended that you see what coat and patterns are present within the Dachshund parent of any given Pugsund.
This, combined with speaking to the breeder, should allow you to get a closer estimation as to what may appear.
Pug Dachshund Mix Temperament
While this breed has the potential to be a very charming and loyal breed given the right training and love, it's important to be aware of any possible temperament issues before owning this breed.
A study performed in 2008 found that Dachshunds had higher than average aggression towards both other dogs and humans, and the breed made up a large percentage of dogs who have attempted to bite people.
Of course, no breed is wholly aggressive.
There are a lot of factors that go into a dog developing aggression issues, such as their training or lack thereof, their upbringing, and the circumstances of any given situation.
However, it can be said that the Dachshund can potentially be predisposed to developing aggression.
This predisposition could potentially be inherited, leading to aggression possibly appearing in dogs of the Pug Dachshund Mix.
Due to these concerns, we would not recommend housing the Pug Dachshund Mix in a family with young children.
Another temperamental issue that may appear within Pugsunds is a strong prey drive.
Personalities
This may also be inherited from the Dachshund parent.
If a dog with a strong prey drive finds a scent or sees a small animal, they may give chase regardless of the danger they may put themselves in.
For this reason, we would recommend that you never let a dog of the Pug Dachshund Mix off the leash unless you know the area is completely secure.
We would also advise against housing the Pug Dachshund with other small pets, such as cats, unless they have been socialized together from a very young age.
This breed may be rather stubborn at times, too.
This can make training a challenge, so be sure to consider this.
Finally, separation anxiety may appear in Pugsunds.
This is not a breed that can be left alone for several hours a day.
There should be someone around the home to keep this breed company as much as possible, otherwise, the breed may develop negative behaviors to deal with the anxiety.
Training Your Pug Dachshund Mix
While this breed does love to please, they can be tough to train due to potential stubbornness and independence.
However, patient and repeated reward-based training will win out in the end!
To help train this breed, see our training guides below:
If you are struggling to train this breed correctly, be sure to hire a professional.
Never just give up and not give your dog the training he or she needs!
With this breed in particular, obedience and socialization training is vital in ensuring they grow up to be a well-behaved adult.
Good training and socialization can help prevent aggressive behaviors.
As for the exercise requirements of this breed, 1-2 walks a day of moderate length is usually enough for Pugsunds. However, there are some things to keep in mind to ensure their safety during exercise.
Special Care
Dogs of the Pug Dachshund Mix may inherit structural health issues from their parents, which we will detail further in the next section.
But these health problems may require special care when exercising your Pug Dachshund Mix.
If your Pugsund has the flat face of the Pug, never take them outside in hot weather.
The flat-face leads to problems cooling themselves, so they can be very prone to overheating.
On days such as these, it is better to exercise them indoors.
If the shortened legs of the Dachshund are present, it is imperative that you look after their joints and back.
They are prone to injury, and constant wear and tear can lead to serious health problems.
To keep them safe, do not allow them to run up or down stairs or other steep terrains.
It is also a good idea to prevent them from jumping on and off furniture or other objects.
It's also recommended that this breed avoids strenuous exercise if they have either a flat-face or shortened legs to prevent overexertion and injury.
Pug Dachshund Mix Health
Unfortunately, this breed has some serious health concerns that you will need to be aware of before making a decision on owning this breed.
As mentioned earlier, serious structural issues may be present.
There are two concerns in total.
The first refers to the flat-face of the Pug, which may be inherited in dogs of the Pug Dachshund Mix.
Brachycephaly
Dogs with a flat-face are referred to as Brachycephalic and can suffer from a variety of health issues due to this.
The most serious of these issues is called Brachycephalic Airway Syndrome.
This is where the flattened face causes the nasal cavity to be compressed, leading to the dog having difficulties breathing efficiently.
This inability to breathe properly leads to dangerous intolerances for heat and exercise.
If the condition is left untreated, it may eventually result in Laryngeal Collapse.
This is where the dog's breathing quickly worsens further and can be fatal if not treated by a veterinarian promptly.
Other issues that come with being a Brachycephalic breed include:
Skin folds that are prone to irritation and infection.
Prominent, bulging eyes that are prone to irritation and injury.
Problems giving birth naturally.
Spinal problems due to screw tails.
Shortened Legs
The other structural health issue that may be present within dogs of the Pug Dachshund Mix is the shortened legs of the Dachshund.
Dogs with these short stumpy legs are known as sufferers of achondroplasia.
While being a trait that many find cute and appealing, it can, unfortunately, lead to a lot of issues with the joints and backs of dogs affected.
Joint issues such as patellar luxation can be at higher risk due to the shortened legs.
The long back of these animals can also be prone to Intervertebral Disc Disease, which is where one or more of the discs in the dog's spine ruptures or herniates.
This can lead to severe pain, and in serious cases, may even lead to paralysis.
Due to the risks of these severe health conditions, it is recommended that you ask the breeder for proof of recent health evaluations carried out on the parent dogs of any given puppy you may be interested in.
This can help ensure certain health conditions will not be passed down to their puppies.
Points to note
The average lifespan of this breed is 12-15 years.
This breed does well on standard high-quality dog food.
However, care must be taken to ensure their diet is balanced; obesity can be a problem and can heavily worsen many of the health issues outlined above.
As for grooming, a brush once or twice a week is usually good enough for this breed.
However, if the loose skin of the Pug is present, it is recommended to clean the folds regularly to prevent irritation and infection.
It's also important to trim their nails regularly to prevent discomfort and to brush their teeth frequently.
Do Pug Dachshund Mixes Make Good Family Dogs?
Unfortunately, due to the high chance of severe structural health issues being present in this breed, we cannot recommend it as a family pet.
There is too much risk of receiving a dog who may not have the best quality of life.
If your heart is truly set on this breed, we would recommend considering rescuing an adult Pugsund rather than purchasing a puppy from a breeder.
Rescuing a Pug Dachshund Mix
If you do decide to adopt, there are a few things to keep in mind.
Rescuing a dog comes with its pros and cons.
On the plus side, adult dogs being held within rescue centers will come with a lot of information about them.
You will know in advance of any current health issues and temperament problems, which will all be explained to you in detail by staff.
However, it is common that dogs have ended up in rescue due to such problems.
If you choose a dog to adopt, you will be asked some questions about your current family situation and your experience with dogs.
This is to ascertain whether your family would be a good fit.
From here you may be allowed or denied adoption of the dog.
Bear in mind that some rescue centers have a reputation of being overly strict.
If you feel you have been denied unfairly, try not to get discouraged and try again elsewhere.
Finding a Pug Dachshund Puppy
If you decide to purchase a Pug Dachshund Mix puppy, there are a few important things to keep in mind.
Unfortunately, there are many bad breeders out there who sacrifice the welfare of their puppies for more efficient sales.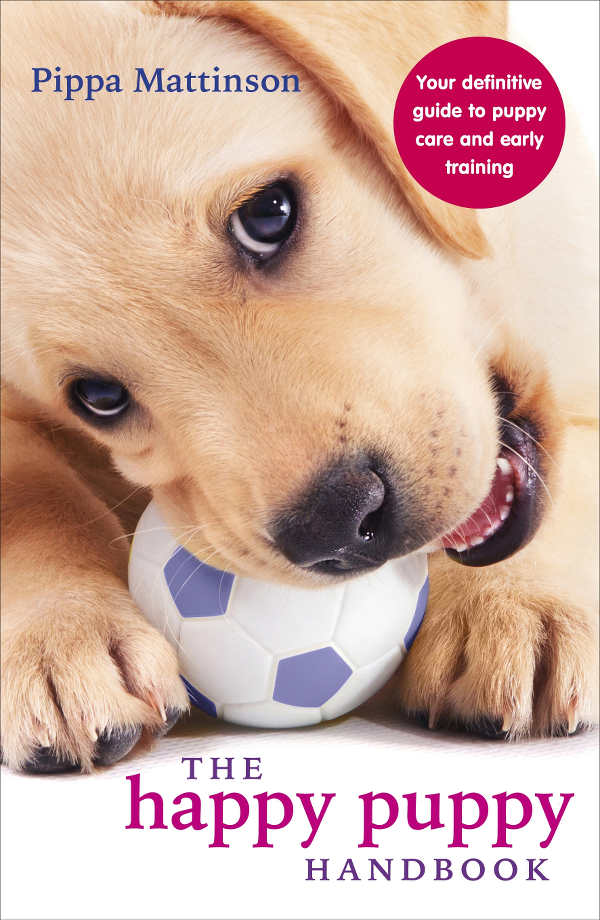 Places such as these are nicknamed "puppy farms" due to this nature.
Because of the lack of care and upbringing for the puppies at these places, they are significantly more likely to be of bad health and have little to no training or socialization.
Your top priority when purchasing a puppy of any breed should be avoiding such breeders.
It is also important to avoid pet shops, as most of the time they purchase their stock from puppy farms.
To give yourself the best chance of meeting with a good breeder, try to choose one who has been recognized by various reputable breeding societies.
Positive feedback from previous customers can also be a good sign.
For more information on finding a puppy, take a look at our guide here.
Raising a Pug Dachshund Mix
Raising a puppy into a well-behaved adult can seem to be a very daunting task, especially if you have a potentially stubborn dog like the Pugsund!
Luckily, we have some resources and guides to help out. See below:
Pug Dachshund Mix Products and Accessories
If you decide to go with this breed, there are some products and accessories which may prove to help make things easier for both you and the dog!
We heavily recommend that you consider purchasing a harness over a leash for this breed, to prevent any extra stress on the Pugsund's potentially compromised breathing.
See some recommendations here.
Eye protection can also be a good idea if your Pugsund has the Pug's prominent and vulnerable eyes.
Pros and Cons of Getting a Pug Dachshund Mix
Here is a quick summary of the good and bad of this breed!
Pros:
Potential to be a charming and loyal breed
Grooming requirements aren't too much trouble
Cons:
High risk of serious structural health problems
Potential aggression issues
Possible stubbornness making training difficult
Requires special care
Separation anxiety may be an issue
Similar Breed Mixes and Breeds
As this breed may potentially suffer from severe health issues, we would heavily recommend you take a look at other similar but healthier breeds before coming to any decisions.
See below:
Pug Dachshund Mix Rescues
Sadly, there are no rescue centers dedicated to the Pug Dachshund Mix; however, you may have luck searching in rescues for the parent breeds instead!
UK:
US:
Canada:
Australia:
If you know of any other rescue centers you would like to add, let us know in the comments below!
Is a Pug Dachshund Mix Right For Me?
Sadly, only you can answer that question!
However, we would heavily recommend considering similar but healthier breeds before making any decisions.
This breed may have a lower quality of life due to severe health issues and you must consider whether you are willing to put in the time and care necessary for them.
What do you think of this breed?
Let us know below!
References and Further Reading
Karabagli, M, Brachycephalic Airway Syndrome in Dogs Istanbul University, 2012
O'Neill, DG, et al, The epidemiology of patellar luxation in dogs attending primary-care veterinary practices in England Canine Genetics and Epidemiology, 2016
Priester, WA, Canine intervertebral disc disease – Occurrence by age, breed, and sex among 8,117 cases Theriogenology, 1976
Parker, HG, et al, An expressed fgf4 retrogene is associated with breed-defining chondrodysplasia in domestic dogs Science, 2009
Priester, WA, Sex, Size, and Breed as Risk Factors in Canine Patellar Dislocation Journal of the American Veterinary Medical Association, 1972