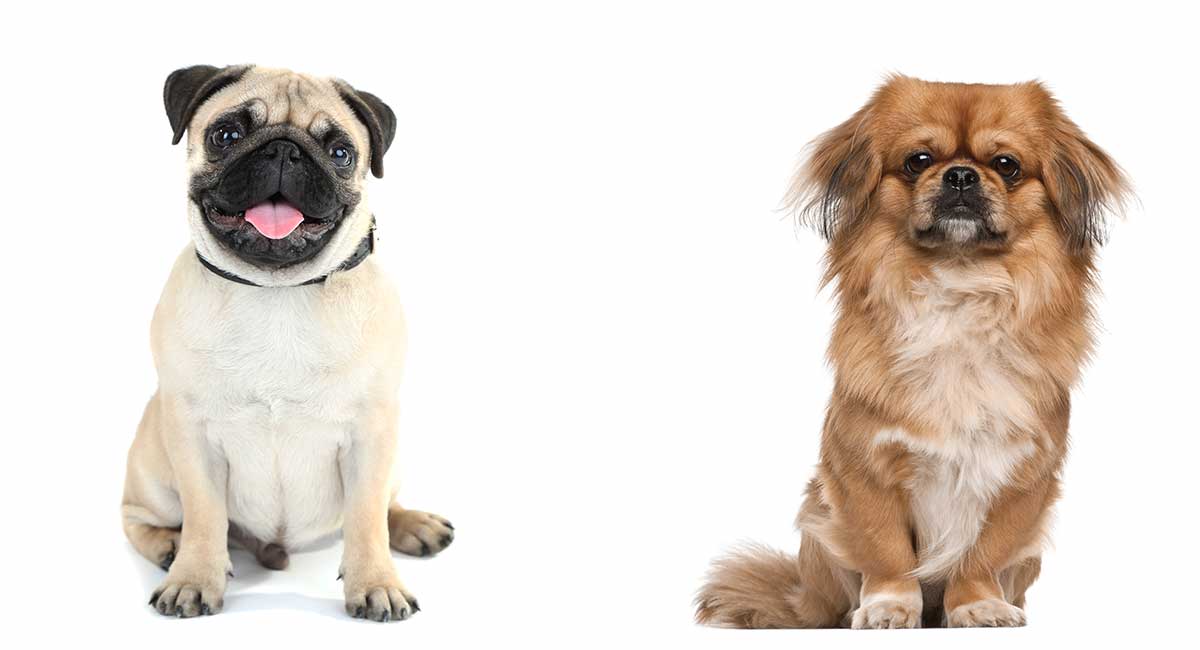 The Pekingese Pug mix is also referred to as the Puginese and Peke-a-pug.
These small dogs are commonly described as social, playful, and friendly. Many people find that they're great family dogs due to their cheerful personalities and love of human company.
They don't require extensive grooming, and they do well in small spaces like apartments.
However, the Pug's extreme conformation (shape) can also put these little hybrids at risk of lifelong health problems.
So we've put together this complete Pekingese Pug mix guide to help you make a fully informed decision about bringing one home.
Where Does the Pekingese Pug Mix Come From?
The Pekingese Pug Mix is the puppy of a Pekingese and a Pug.
You may also be interested inthe Morkie – an adorable Maltese Yorkie mix
The Pekingese is an ancient Chinese breed. New genetic research has confirmed that the Pekingese is one of the oldest dog breeds still in existence.
For centuries, these dogs could only be owned by members of the Chinese nobility. However, in 1860, British and French troops captured the palace where the elderly aunt of the emperor was living. She committed suicide when the troops entered and left her five Pekingese behind.
The dogs were taken from the palace by Lord John Hay, who gave two of them to his sister. One of the dogs was given to Queen Victoria of the United Kingdom.
Other Pekingese were given to people living in the UK and USA for a variety of reasons until eventually there were enough to begin populating the western countries.
The Pug is also native to China. Chinese Emperors held them in high esteem. They often lived a life of luxury.
Later, Pugs spread around many countries in Asia. They were bred by Tibet monks and kept as pets.
Eventually, the Pug was exported to Europe, where it became popular with royalty.
The First Pekingese Pug Mixes
The Pekingese Pug mix is the puppy of these two breeds, making it a mixed breed dog. Because it is a mixed breed, this dog's traits and genetics are not set in stone. They can inherit any trait from any parent.
Many people claim that this random inheritance makes mixed breeds bad dogs to own. They claim that these dogs are unpredictable, and you never know what you're going to get.
It is also argued that these dogs are worthless because they do not come with a pedigree and are not part of an "official" breed.
However, mixed breed dogs are often actually healthier than their purebred counterparts.
All breeds were at some point "mixed breeds" before humans gave them a definite name.
Fun Facts About the Pekingese Pug Mix
Though the Pekingese does not resemble a wolf, they are one of the closest breeds to the wolf genetically.
Emperor Lingdi of Han made his favorite Pekingese a member of the noble cats, making him outrank most people in the country.
The Pekingese is sometimes called "The Sleeve Dog" because emperors use to carry them around in their sleeves.
The collective noun for a group of Pugs is a grumble!
Pekingese Pug Mix Appearance
Because the Puginese is a mixed breed, their appearance can differ quite a bit from dog to dog.
Usually, these dogs weigh between 7-18 pounds and stand at 6-14 inches tall at the shoulder. Of course, extremes outside of these ranges are not unheard of.
These dogs will likely have the short nose of both their parents. They are short and stout dogs with large, round eyes.
Their coat can be short, medium, or long and can be flowing like the Pekingese's or dense like the Pug's.
They come in a variety of colors, including fawn, brown, and black. Often, they have the dark masks of the Pug.
Pekingese Pug Mix Temperament
Pekingese Pug mixes are relaxed and calm. They are not highly energetic.
They are highly affectionate and get along with children. However, they often do not have the energy to make good playmates.
They can be quite yappy and might exhibit some guarding instincts. These dogs could possibly make good alert dogs.
Training wise, the Puginese can be stubborn. They are bred to be companions, not working dogs, and are not as trainable as many other breeds. However, they do respond well to treats and praise, which can help the training process.
The Pekingese Pug mix is not particularly aggressive. When properly socialized, they get along with most people and pets.
Training Your Pekingese Pug Mix
The Pekingese Pug was not bred to readily listen to their owners. They are not a working breed, which can make training tedious.
Be patient and work with your Puginese until they understand what they're supposed to do. These dogs do like pleasing their owners and respond well to positive reinforcement, which can help with training.
Potty training can be particularly difficult. These dogs have tiny bladders and need to relieve themselves regularly. Potty training can take months or even a whole year to complete. Patience is extremely important.
Pekingese Pug Mix Health
Both Pugs and Pekingese dogs are sometimes described as low energy. You may have heard that they do not need to be exercised much. However, the reality is rather sadder. Their flat faces make it difficult for these dogs to breathe easily, and to keep themselves cool when they exercise.
A Puginese is likely to inherit this brachycephalic conformation, which can cause serious distress and even early death.
Due to their small snout, these dogs do not tolerate extreme weather conditions and cannot swim. It is important to watch them whenever they are outside.
They are likely to struggle to keep up during vigorous exercise, especially in hot weather, so you will need to adapt their exercise to meet their abilities.
Their flattened snout does not make life easy for these dogs. They often have breathing difficulties and can suffer tremendously due to this disability. They often have brachycephalic airway syndrome, and brachycephalic ocular syndrome.
Further Pekingese Pug Mix Health Problems
On top of the problems caused by their flat face, the Puginese is prone to a few other concerning disorders.
Their long backs make them prone to Intervertebral Disc Disease, which can lead to pain and even paralysis.
They are also prone to hip dysplasia and mitral valve disease, both of which can cause extreme pain and shorten their lifespan.
The Puginese is at risk of eye problems, including dry eye and cataracts.
They also seem prone to skin problems, such as atopic dermatitis.
This breed is also at an increased risk for hypothyroidism and bladder stones.
Finally, their small, squashed jaws can easily get overcrowded. Many Pekingese Pug mixes have poor teeth and experience dental problems.
Do Pekingese Pug Mixes Make Good Family Dogs?
This dog's personality is easy to admire, however, the wide array of health issues imposed on them by human breeding choices makes it impossible for us to recommend the Puginese wholeheartedly. They are simply too unhealthy.
Sadly this also means that many Pug mixes end up abandoned in rescue shelters, when their owners are unable to keep up with the cost of the veterinary care any longer.
If you have your heart set on a Pekingese Pug mix puppy, please consider rescuing a homeless dog instead.
Rescuing a Pekingese Pug Mix
When rescuing a Pekingese Pug mix, it is vital that you are patient and allow them to adapt to their new home slowly.
While these dogs are typically very friendly, it can take them quite a while to get used to their new environment. In this adjustment period, they can be fearful and bark more than usual.
Whenever they adjust to their home life, you should begin training them. As rescue dogs, they might already know a little bit, but dogs aren't natural at generalizing, and usually need to relearn rules in each new environment they apply in.
We'll include a list of rescues specializing in Pugs, Pekingese, and their mixes at the end of this article.
Raising a Pekingese Pug Mix Puppy
When raising a Pekingese Pug mix puppy, it is important to remember that potty training can take a long time. These dogs have very small bladders and will need to go outside a lot.
Keeping to a strict routine can help potty training go a lot more smoothly. With a set routine, your puppy will develop a habit of using the bathroom at certain times, which makes it easier for you to take them out when they need to.
We have a couple examples of good schedules here.
Remember to feed your puppy correctly. Starting good habits now can work wonders in the future.
You might want to consider feeding your puppy a raw food diet.
Pekingese Pug Mix Products and Accessories
Because of their shortened faces, it is paramount that these dogs wear a harness instead of a collar.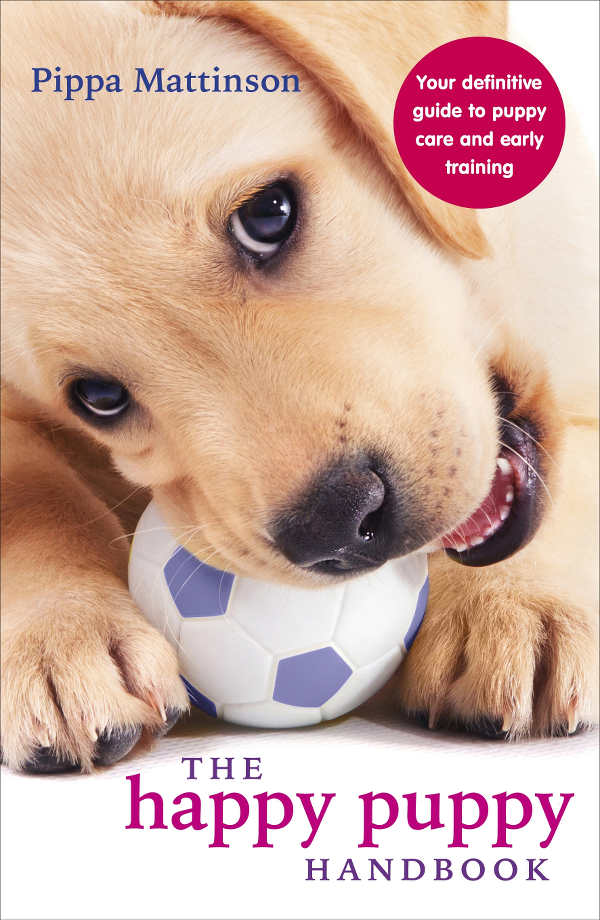 A collar might cause tracheal damage and suffocation. So, you should avoid it at all costs and use a well-designed harness instead.
Because these dogs tend to lay around a lot, a good quality dog bed is also important.
You should also invest in high-quality training treats since you will likely spend lots of time training this mixed breed.
Pros and Cons of Getting a Pekingese Pug Mix
The Pekingese Pug mix is unhealthy and difficult to find. But they also have sweet personalities and low exercise needs, making them perfect for seniors and families who spend most of their time at home.
Similar Pekingese Pug Mixes and Breeds
Sadly the Puginese's poor health means we cannot recommend them as a family pet.
If you are looking for a small loving dog without the Pug or Pekingese's health problems, you might like to consider one of these breeds instead:
Cairn Terrier
Coton de Tulear
Or you can check out these other Pekingese mixes.
Pekingese Pug Mix Rescues
There are a handful of U.S. rescues that specialize in this mixed breed's parent breeds. To be added to the list please tell us about yourselves in the comments!
Kentuckiana Pug Rescue
Pug Rescue of Austin
Pug Rescue of Sacramento
Pekingese Rescue Network
Is a Pekingese Pug Mix Right for Me?
Because of this dog's health problems, we cannot recommend adopting them as puppies. However, rescuing an adult dog is a great way to give a homeless pup a second chance.
References and Resources
Ostrander, Elaine. "Genetics and the Shape of Dogs: Studying the new sequence of the canine genome shows how tiny genetic changes can create enormous variation within a single species." American Scientist. 2007.
Nicholas, Frank. "Hybrid vigour in dogs?" – The Veterinary Journal. 2016.
Bergknut, Niklas. "Evaluation of intervertebral disk degeneration in chondrodystrophic and nonchondrodystrophic dogs by use of Pfirrmann grading of images obtained with low-field magnetic resonance imaging." – American Journal of Veterinary Research. 2011.
Parker, Heidi. "Myxomatous mitral valve disease in dogs: Does size matter?" – Journal of Veterinary Cardiology. 2012.
Koch, Daniel. "Brachycephalic syndrome in dogs." – Compendium on Continuing Education for the Practising Veterinarian -North American Edition. 2003.