Hairless dogs are often born with a soft, downy coat as puppies. But this will disappear as they get older.
To be a truly hairless dog breed you need to be almost completely bald in adulthood.
Only the American Hairless Terrier, the Peruvian Inca Orchid, and the Xoloitzcuintli (pronounced "show-low-itz-queent-li") are true hairless dogs.
Many people will immediately think of the Chinese Crested as the poster child for hairless pups.
But it's good crop of hair on its head, tail, and feet, means it isn't truly one of the hairless dogs.
Truly hairless dogs have similar care needs and appearances.
But, they each have many unique qualities too!
Hairless Dogs
The hairless dog breeds are often touted for their hypoallergenic qualities.
But, it is important to remember that dog allergies are very individual.
Plus hairlessness does not guarantee an allergy-free home, as allergies come from skin dander and not fur alone.
Luckily, these dogs have lots of qualities that make them unique and fun family companions.
Xoloitzcuintli - Mexican Hairless
Possibly most famous for its tricky to pronounce name, and sometimes being the "X" on kids' animal alphabet posters.
This bald breed is a Mexican institution.
You may also recognize the Xoloitzcuintli from Disney's Coco.
This film featured Dante the Xolo and recognized the breed's traditional role in guiding the dead to the underworld.
Where Do Mexican Hairless Dogs Come From?
The Xoloitzcuintli is also known as the Xolo ("show-low") or the Mexican Hairless.
It seems to be the most ancient of the hairless breeds.
In fact, clay and ceramic effigies of the breed were found in 3000-year-old tombs of Aztecs and Mayans.
The Aztecs even believed the breed to have mystical healing abilities.
Xolos were an indigenous breed in Mexico until the 1940s, when they began appearing at dog shows in that country.
Interest in the breed had been waning until then.
But Norman Pelham Wright realized the breed would soon be extinct without intervention.
So he set out on the great "Xolo Expedition of 1954."
His efforts paid off, and the breed was successfully re-established.
It is now recognized as the "Official Dog of Mexico."
Xolos tend to be calm and aloof.
They are eager to please, like a working dog, without being overly excitable.
In common with all the hairless breeds, they tend to be loyal and closely bonded with their families.
But they are wary of strangers and can make good guard dogs.
Xoloitzcuintli Health
The Xoloitzcuintli is lean and well-muscled with a large rib cage and a sturdy appearance.
Measured at the withers, the Xolo comes in three sizes.
10-14 inches and 10-15 pounds (Toy)
14-18 inches and 15-30 pounds (Miniature)
18-23 inches and 30-55 pounds (Standard).
The Xolo's hairlessness is caused by a condition called canine ectodermal dysplasia (CED).
It is the result of a mutation in a gene called FOXI3.
In addition to hairlessness, CED causes abnormal development of the teeth.
Most notably the absence of certain teeth.
This does not seem to affect their ability to eat, though!
This hairless breed has some minor skin issues - most notably comedones (blackheads).
Xolos reach 13-18 years, with the smaller dogs expected to live longer than the larger ones.
Peruvian Inca Orchid
The exotically named Peruvian Inca Orchid is also known as the Peruvian Hairless Dog.
This breed was used as a living hot water bottle by the Incans.
Many people think the breed runs warmer than other dogs!
In fact, it is just the lack of fur that makes these dogs feel so warm.
The Peruvian Inca Orchid is a lively hunting dog who can be affectionate.
But he also likes to keep busy.
Where Do Peruvian Hairless Dogs Come From?
The Peruvian Inca Orchid is another ancient breed whose roots can be traced back to pre-Inca civilizations.
Like the Xolo, this breed was believed to have mystical powers that could relieve arthritis pain and other ailments.
Likenesses of these dogs can be found on ceramics originating between 300 BC and 1400 AD in Peru.
Records suggest the breed thrived in that country until the Spanish arrived in the 1530s and nearly wiped them out.
A recent resurgence in popularity of the breed in Peru has restored their numbers.
Although they remain rare outside their native country.
The Peruvian Inca Orchid was recognized by the American Kennel Club in 1996 and became the official dog of Peru in 2001.
Peruvian Inca Health
The Peruvian Inca Orchid is a sighthound. So it belongs to the same family as the Greyhound, and is slim and elegant in build.
It exudes strength and speed.
The Peruvian Hairless measures:
9 ¾ to 15 ¾ inches and 8.5-17.5 pounds (Small)
15 ¾ to 19 ¾ inches and 17.5-26.5 pounds (Medium)
19 ¾ to 25 ¾ inches and 26.5-55 pounds (Large).
Like the Xolo, the Peruvian Inca Orchid may have some patches of hair on their head, tail, and feet.
Peruvian Inca Orchids live 12-14 years.
American Hairless Terrier
A much newer breed, the American Hairless Terrier differs from the Xolo and the Peruvian Inca Orchid in several notable ways.
The American Hairless Terrier is intelligent and curious.
It is generally good with kids, and happy to spend time at home.
They do not tend to be aggressive with strangers.
Instead, they may be alert but reserved, ready for action if needed.
Where Do American Hairless Dogs Come From?
The American Hairless Terrier developed in the Southern United States as a natural variant of the Rat Terrier in the early 1970s.
Its hairlessness made it unsuitable for hunting.
But its naked charm made it quickly popular among dog-lovers struggling with allergies.
A different gene called SGK3 is responsible for hairlessness in the American Hairless Terrier.
The SGK3 gene works differently to the gene causing hairlessness in the Xolo and the Peruvian Inca Orchid.
It makes the American Hairless truly naked except for whiskers and eyebrows.
And because the American Hairless Terrier has a different genetic mutation, it does not have the same dental issues as the other hairless breeds.
American Hairless Terrier Health
The American Hairless Terrier is smoothly muscled and compact. He makes a good hunting dog.
This is a small-to-medium sized dog. It measures 12-16 inches and weighs 12-16 pounds.
Like the other two breeds he has large, erect, pointed ears that give the impression of an alert and responsive dog.
American Hairless Terriers typically live 12-15 years.
Special Care Needs of Hairless Dogs
Hairless pups are born with a soft, downy coat that will disappear by 8-10 weeks of age.
All of these hairless breeds can also have coats.
The coated counterparts of these hairless dogs have full coats that tend to be short, smooth, and dense with a nice sheen.
Good breeders include coated dogs in their breeding programs to maintain genetic diversity and good health in their puppies.
As they grow, the most important thing to do to keep your hairless dogs healthy is to protect them from the elements.
That means sunscreen in the summer to prevent sunburn and skin cancer, and plenty of outerwear options to keep them warm in winter.
Hairless dogs tend to be moderately energetic and need regular walks.
But because they don't have coats to protect them from the elements, they must spend most of their time inside.
A high-quality diet designed to optimize skin health is recommended.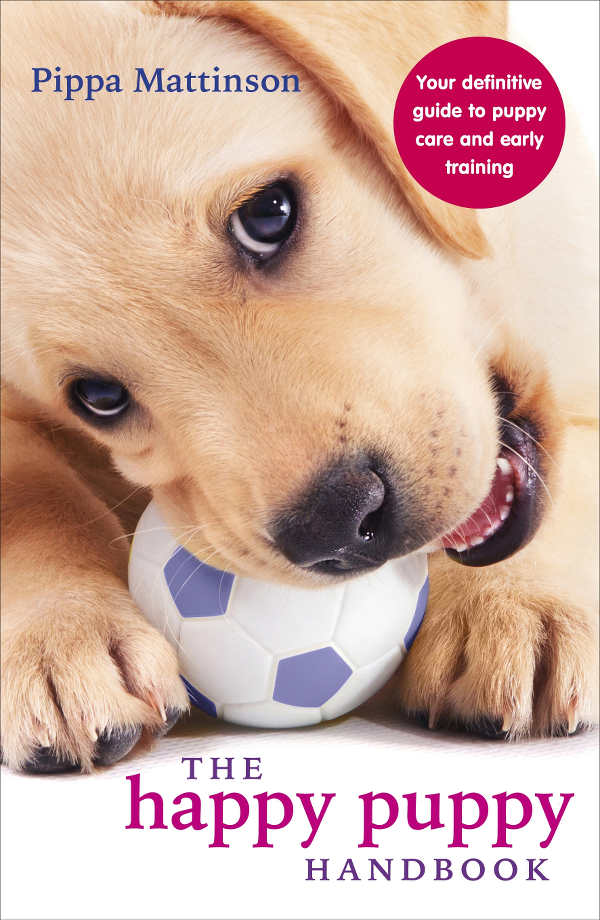 It would be a good idea to speak with your vet before deciding what to feed long-term.
Hip dysplasia is occasionally seen in the larger hairless dogs.
While toy breeds may be prone to patellar luxation.
These are both joint problems that can result in arthritis or other mobility issues.
Especially if these dogs become overweight.
Grooming Hairless Dogs
You may think that you don't have to groom a hairless dog since it doesn't have any fur.
But surprisingly that's not true.
A dog's skin produces oils that would normally soak into its coat.
But since these dogs don't have fur to wick the oil away, they can get a sticky, greasy buildup that collects dirt.
Regular bathing with a gentle dog shampoo and conditioner is recommended.
And don't forget to rub them down with a hypoallergenic, non-oily lotion to moisturize their skin after bath time.
Other than that, just be sure to keep their ears clean and their nails trimmed.
Do Hairless Dogs Make Good Family Dogs?
American Hairless Terriers are generally good with kids and would fit in well in a busy family home.
As with any dog, they should be supervised around very young children.
Xoloitzcuintlis and Peruvian Inca Orchids can be great family dogs. But supervision around children is even more important.
However, if properly socialized as pups, there is no reason they can't be well-adjusted family members.
However, the dental issues should be taken into consideration, and a more naturally healthy breed could make a better family pet for many homes.
Do You Have a Hairless Dog?
Which breed do they belong to? And what would you like other people to know about them?
Tell us in the comments box down below!
You'll Also Love
References and Resources