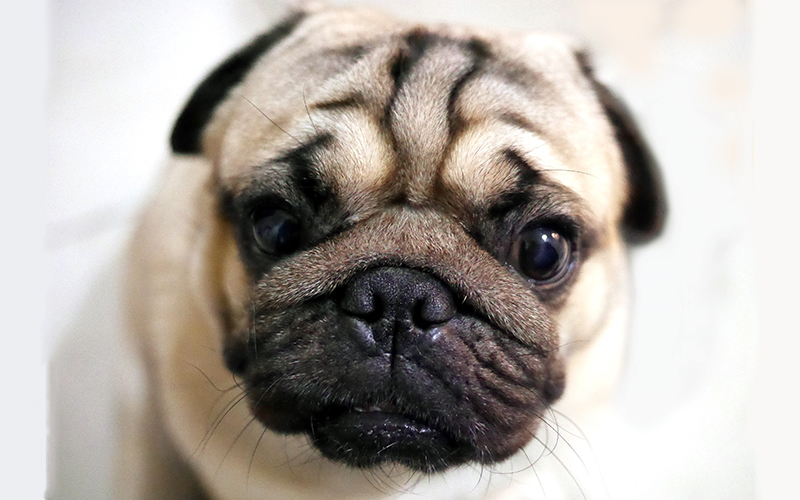 Welcome to our complete guide to dogs with wrinkles. Help for prospective owners thinking of buying a wrinkly dog breed. Or those who want to know about caring for a wrinkled dog.
Wrinkly dogs tend to be popular because their wrinkles make them pretty darn cute.
Bulldogs and Pugs are especially popular because of the Bulldogs loyal temperament and funny expression. Not to mention the Pugs ridiculously cute face.
If you're reading this you may be interested in buying a wrinkly dog or you may already have a wrinkly dog and you are looking for tips on how to keep them clean and healthy.
This guide will explore why dogs have wrinkles, how these wrinkles came about, how to clean your dog's wrinkles properly and which health problems you need to look out for.
Why do some dogs have wrinkles?
The reason that is normally given for a specific dog breeds' wrinkly appearance often has something to do with fighting.
For example, the Shar Pei's wrinkles are thought to have come in handy when fighting. The Shar Pei could still strike out at their opponent even if that opponent had a mouthful of their wrinkly skin.
The English Mastiff (another wrinkly dog breed) was also originally bred for blood sports.
Bloodhound is another wrinkly breed and, although they probably were not bred for blood sports specifically. It is claimed that their wrinkles are useful for tracking the scent of other animals and may have also been helpful during hunting expeditions.
Dogs with wrinkles
Whilst some of these breeds were used for blood sports and so their wrinkles served a definite purpose at the time. The number of wrinkles that these breeds have today have been greatly exaggerated due to current breed standards.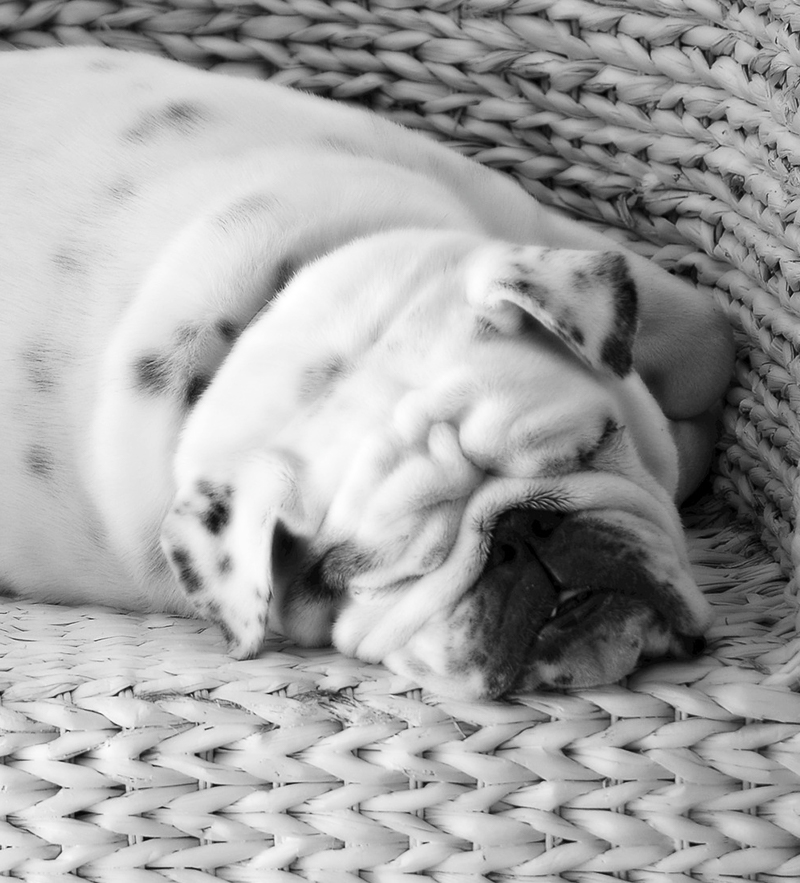 Breed standards are published by the AKC and they are used as a guide to what characteristics a particular breed should have.
Wrinkly dog breeds tend to have wrinkles listed on their breed standard. Over the years those wrinkles have multiplied, even if the original purpose of those wrinkles no longer exists.
It is thought that some dog breeds may have been selectively bred for their cute wrinkly appearance by dog breeders long before the rise of dog shows and the Kennel Clubs in the Victorian era.
The Pug is an ancient breed which has been around since at least 400 BC and, whilst their appearance has certainly changed and become more exaggerated over the years, they appear to have always been lap dogs rather than fighting dogs.
Wrinkles may be cute, but they are not always natural.
It is now thought that the Shar Pei's wrinkly skin is a result of a gene mutation which creates a skin disorder called cutaneous mucinosis.
This skin disorder can also occur in humans and, although it is rare, it can result in the human becoming severely wrinkled.
Wrinkly puppies
Some wrinkly dog breeds such as the Shar Pei and Bulldogs actually grow into their wrinkles as they get older.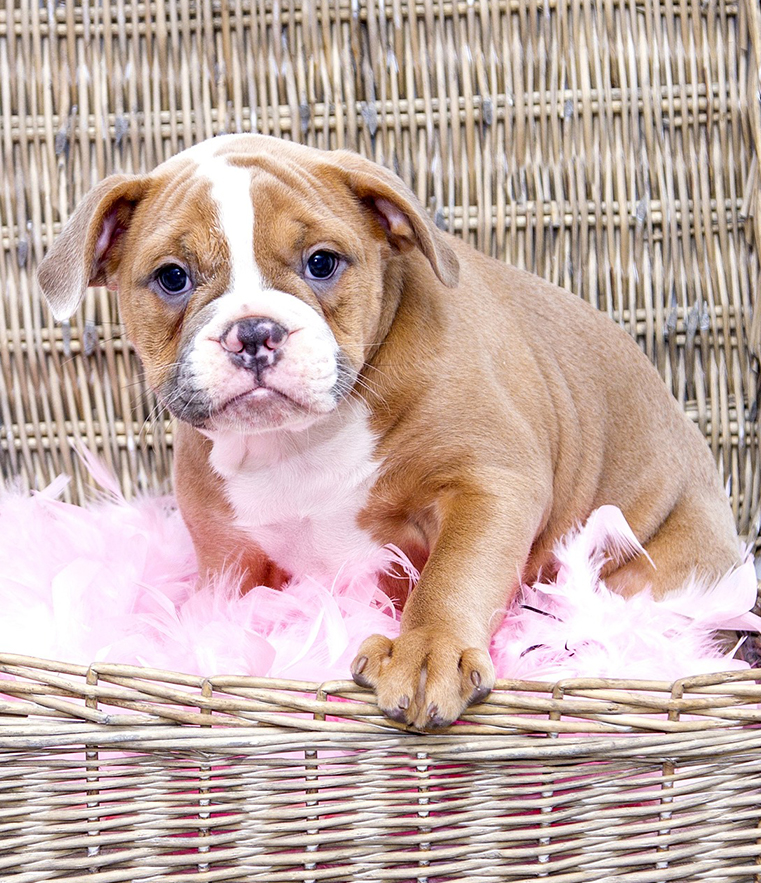 Wrinkly puppies tend to have a lot of excess skin so it is fairly common for your dog to become less wrinkly as they age.
These dogs will normally keep some of their wrinkles into adulthood, however, especially around the face and neck.
Wrinkled dog breeds
Some dog breeds are known for their wrinkles and, in many cases, these wrinkles are encouraged (and exaggerated) by breeders.
The most well known wrinkly dog breeds include Pugs, Bulldogs, Shar-Pei, Pekingese, Neapolitan Mastiffs, Dogue De Bordeaux, Bullmastiffs, and Bloodhounds.
Some breeds just have wrinkly faces whereas others (like the Shar-Pei) are wrinkled all over.
Dogs who do not belong to a specifically wrinkled breed can still become wrinkly if they are overweight.
Dog skin problems in dogs with wrinkles
Wrinkly skin may be cute, but wrinkly dogs are prone to a range of skin problems as a result of rubbing, overheating, dirty wrinkles, and trapped moisture.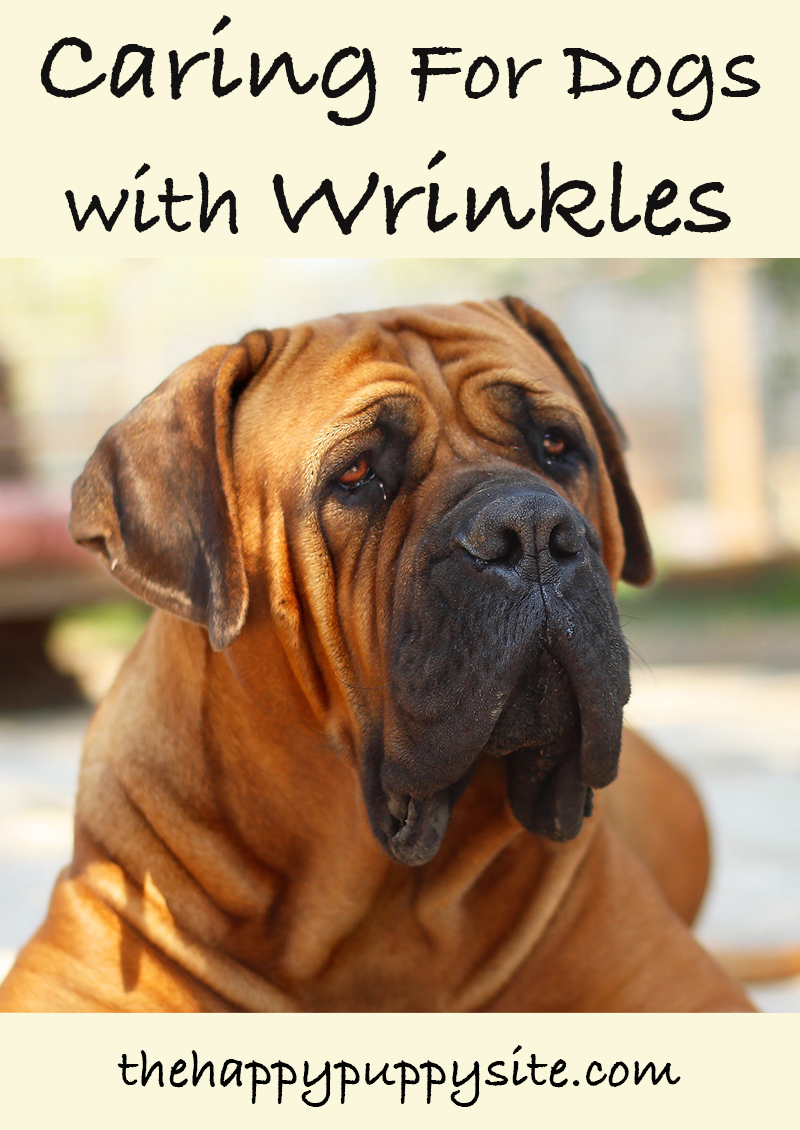 Dogs' wrinkly skin can easily become itchy and uncomfortable if it is not cleaned and dried properly.
This is merely unpleasant by itself, but it can cause the wrinkly dog in question to injure themselves by constantly biting, scratching and rubbing their skin too.
Make sure that if you have a wrinkly dog you are cleaning their wrinkles properly.
Wrinkly skin folds can hide all manner of things!
Bits of dirt, food, dust, dead skin and other debris can easily become lodged into your dog's wrinkles. These particles can lead to infection which in turn could cause rashes and inflammation.
If you do not clean your dog's wrinkles on a regular basis then things can get really smelly.
When you notice that your dog is starting to smell unpleasant you will need to give them a bath straight away. And check their wrinkles for signs of infection.
Dog loose skin around eyes
Wrinkly dogs tend to have loose skin around the face and this can make certain eye conditions more likely.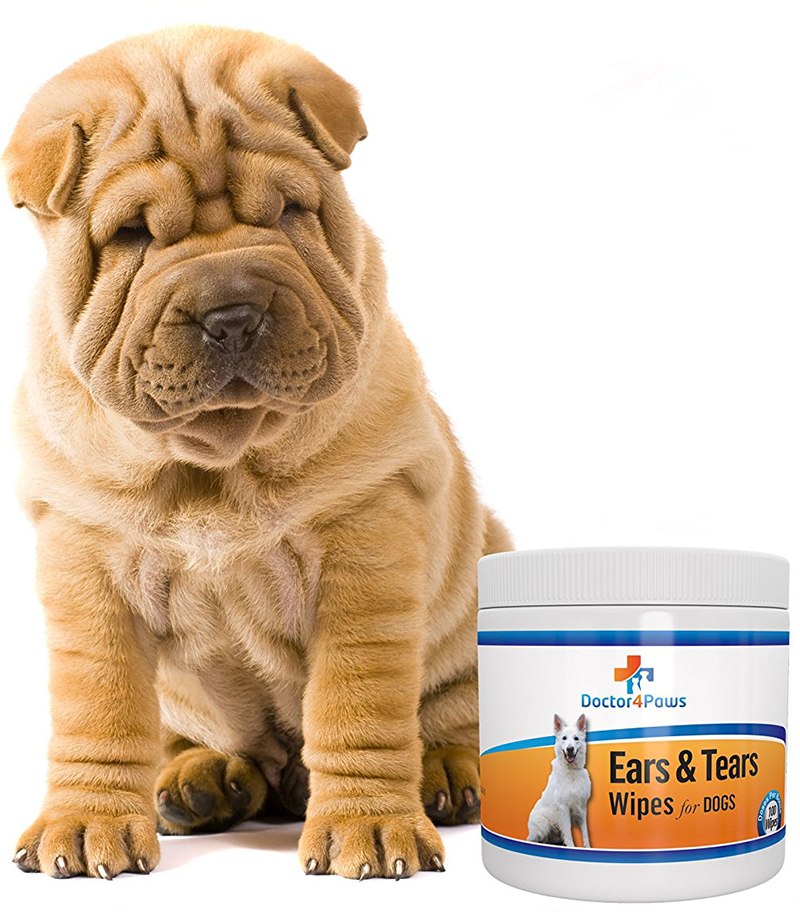 Entropion is a condition which is caused by excess skin around the dog's eyes.
This condition is not particularly dangerous, but it can cause irritation and conjunctivitis. The condition can be fixed by a relatively simple surgical operation.
Ectropion is another eye condition which is caused by the loose facial skin. The loose skin can make the dogs eyes droop and expose them to infection.
Let's take a look at particularly wrinkly dog breed as an example now. The Bulldog.
Why do Bulldogs have wrinkles?
The Bulldog was originally used for bull-baiting. Bull-baiting basically involved the bull being tethered to the center of a ring whilst the Bulldog would attempt to pin the bull down.
The bull would naturally be attempting to attack the Bulldog at the same time and so all in all, it was a pretty gruesome activity.
This disturbing display of animal cruelty was a popular pastime in England from the thirteenth century up until the mid 19th century.
Bull-baiting was particularly popular because at the time people wrongly believed that torturing the bull would make the beef more tender and generally taste better. This was one of the main reasons why this 'sport' was able to persevere despite early attempts to ban the practice.
Bull-baiting is normally thought to be the reason behind the Bulldogs facial wrinkles because those wrinkles would keep the bull's blood away from the dog's eyes.
Although it was outlawed in the early 1800s, the Bulldogs wrinkles remain.
Wrinkly Bulldogs Today
Today the Bulldogs' wrinkles are an intricate part of the Bulldogs 'breed standard' as stated by the American Kennel Club. The AKC states that a Bulldog should be heavily wrinkled all over their face and head. And they should have two loose skin folds forming a dewlap from the jaw to chest.
The breed standard also says that the Bulldogs skin should be soft and loose, especially around the dog's shoulders, neck and head.
This is the standard that the AKC encourages their breeders to aspire to, and this is a big part of why Bulldogs are so wrinkly today.
The breed has changed almost beyond recognition since their bull-baiting days in the 19th century. The Bulldog's wrinkles are more extreme, their skin is looser, the dog is shorter and, far from the athletic animals that they used to be. He is now part of the AKC's 'non-sporting group' because, as a brachycephalic dog breed, they are unable to exercise for long periods of time.
The Bulldog is currently the 4th most popular AKC breed.
Bulldog wrinkle infection
Bulldogs are prone to skin fold dermatitis which could lead to a nasty case of pyoderma (bacterial skin infection).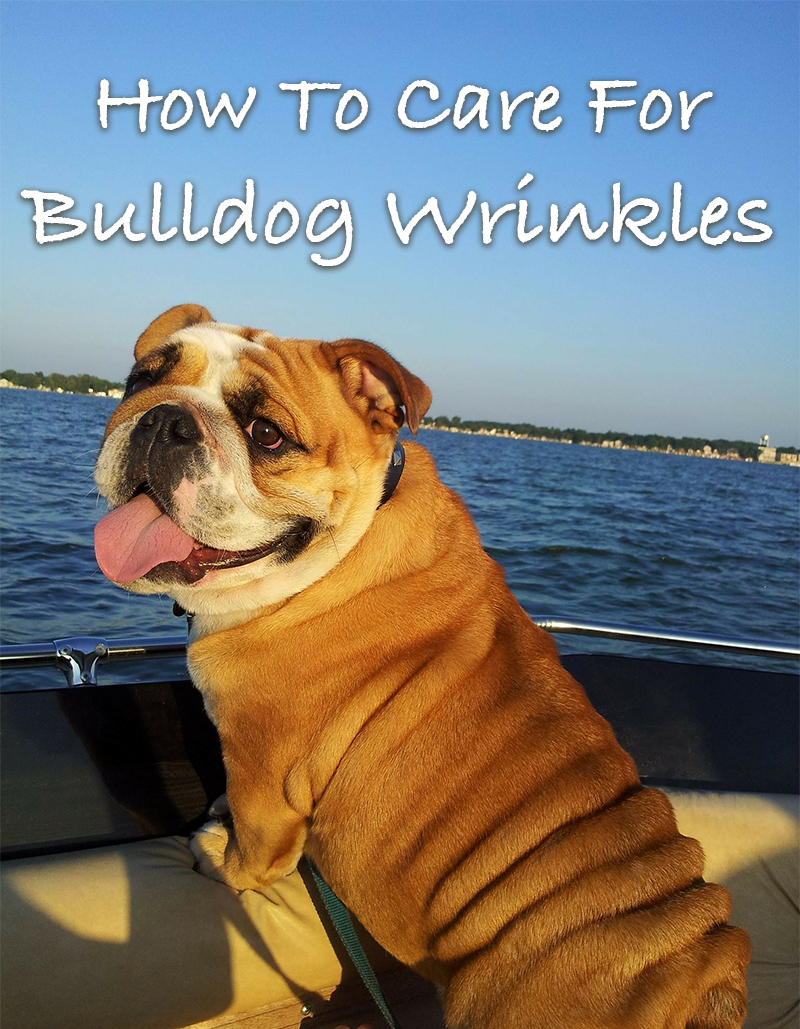 You should clean your Bulldogs wrinkles frequently (preferably every day) and keep an eye out for odours. As well as skin inflammation and any signs that your dog is uncomfortable (i.e. frequent scratching).
Bulldogs can suffer from acne as their wrinkles provide an easy place for bacteria to thrive. Most acne outbreaks can be treated with regular cleaning and antibiotic cream, but if the problem persists you will want to contact your vet.
If your dog has a skin infection, irritation or odour take action straight away by giving your dog a bath. Also, apply a suitable ointment or gel to the affected areas (see below for more details).
If problems persist consult your vet sooner rather than later so that they can advise you on how to proceed.
Bulldog wrinkle care
You should aim to clean your Bulldogs wrinkles every day with a dry cloth or towel so that you can remove any food, bacteria or other debris which could lead to irritation.
Use your thumb and forefinger to part each individual wrinkle (you have to clean every single last one!) and make sure you get any food, debris and general gunk out before moving on to the next wrinkle.
Clean the skin thoroughly but make sure you are gentle so that you don't irritate the dog's skin.
When we say every wrinkle we really do mean every wrinkle.
This includes facial folds, body folds, ear flaps, tail folds and anywhere else that your dog has wrinkles.
In-depth cleaning is essential to keeping your Bulldogs skin healthy.
You can use a dry cloth or towel for a quick clean up, but you will also need to regularly clean your Bulldogs wrinkles with water.
When it comes to cleaning tools you have quite a lot of choice.
You can clean each wrinkle with baby wipes (they are a good choice for dogs as they tend to be gentle on the skin) or specifically made canine wipes.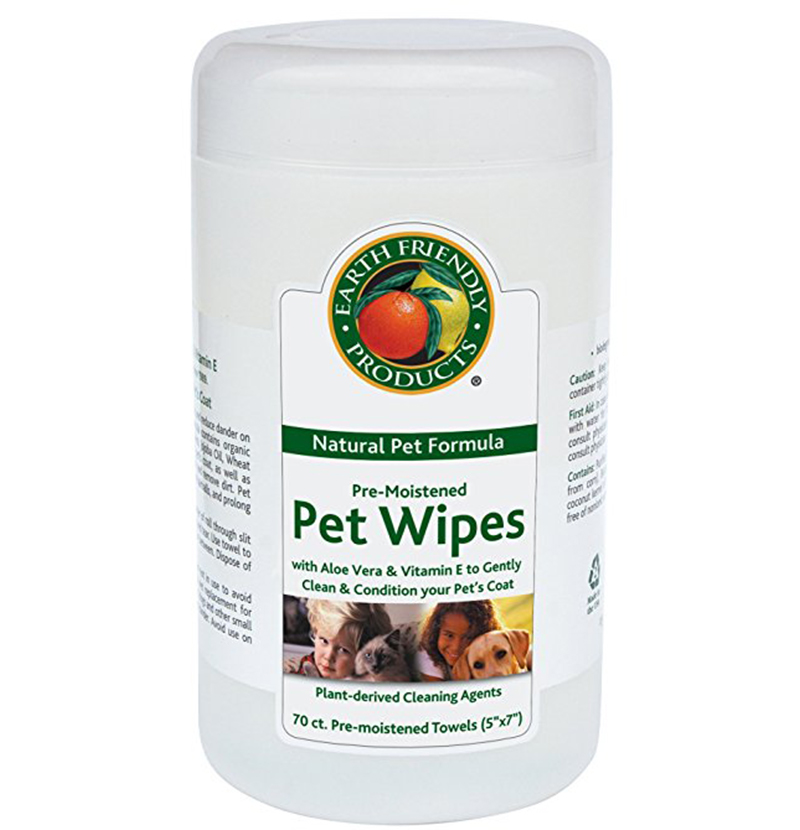 Or you could also use a wash cloth (remember to keep it clean!) or cotton wool (but remember to remove any leftover fuzz).
You may want to use a tiny bit of dog shampoo (mixed with plenty of water) but be careful not to irritate your Bulldogs skin.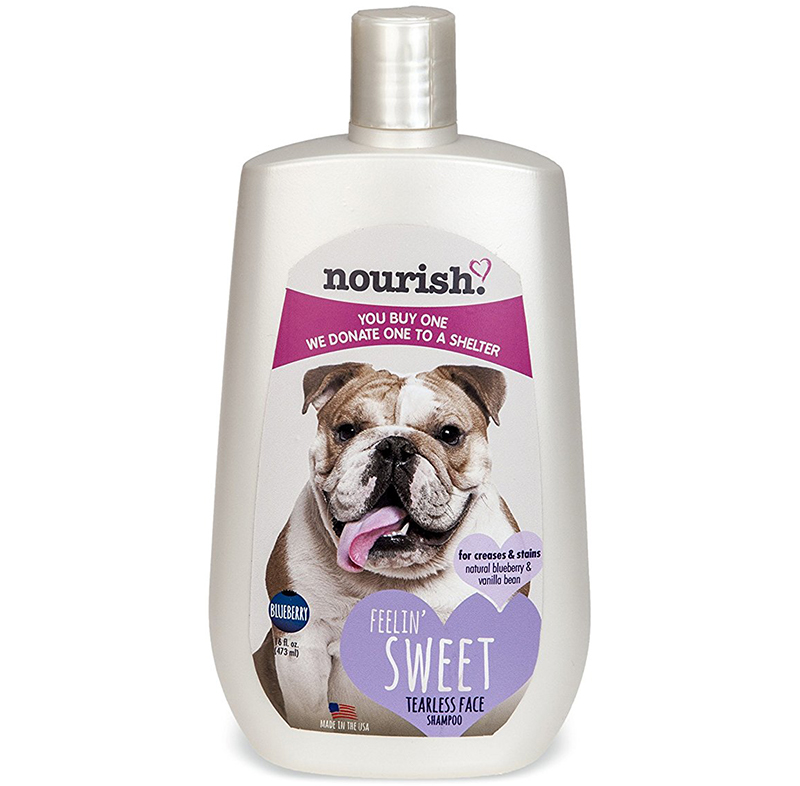 Bathing A Bulldog
It can be very difficult to meticulously clean a Bulldog who doesn't want to be cleaned! If possible try and stick to a cleaning routine so your dog becomes used to it and knows to expect it.
Remember to give your dog lots of praise and a treat at the end so he/she develops a positive association with being cleaned.
In addition to cleaning your dog with wipes, wash cloths and/or cotton wool you will also need to give them a bath.
This should also be pretty regular, preferably every week or fortnight, and again it's a good idea to get your Bulldog used to being bathed as early as possible to make your life easier.
Try to make bath time as fun as possible so that your dog learns to associate it with positive experiences. Give your dog lots of praise, try to turn bath time into a game if possible and give your wrinkly companion a treat or two at the end.
Drying your Bulldogs wrinkles is as important as cleaning them. You will need to carefully dry each individual wrinkle to make sure there is no leftover moisture as this can help bacteria grow.
If your dog experiences persistent skin problems which don't improve over a few days then you should consult your vet. They will be able to prescribe the appropriate ointment or cream and they will be able to check and see if there is an underlying condition that needs to be addressed.
Bulldog wrinkle cream
If your Bulldogs wrinkles become infected you may need to use an antibiotic cream or gel which should be applied as per the included instructions.
For every day use you will want a standard Bulldog wrinkle cream to help reduce the chances of needing this from your vet.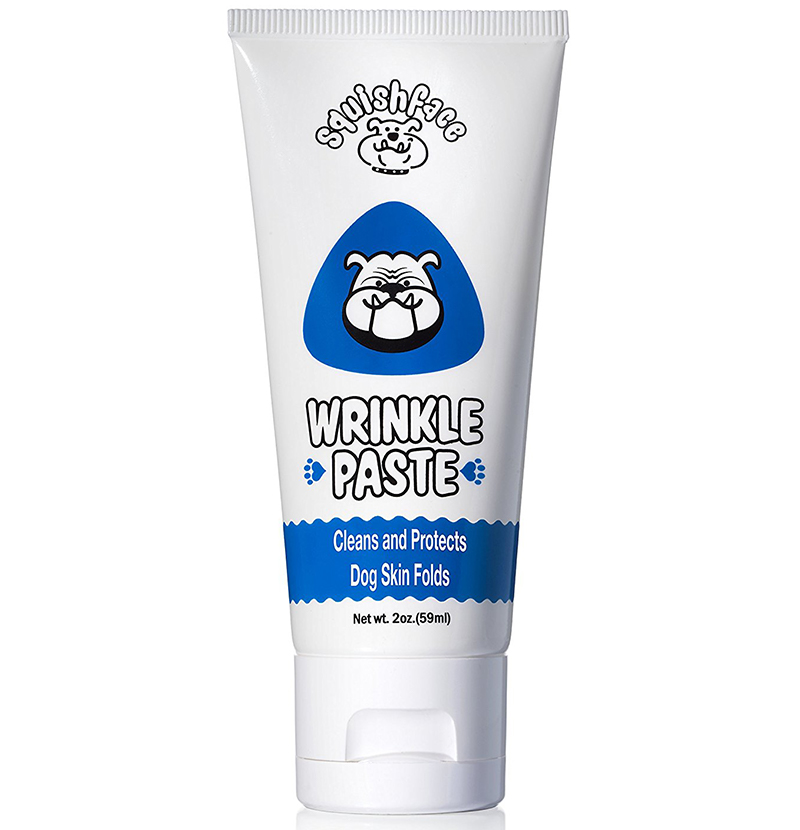 When your Bulldogs skin becomes irritated you can use a diaper-rash cream (which will be easier on your furry friends skin) or an antiseptic ointment to treat the inflamed area.
If you need to use wrinkle cream on your Bulldog make sure you don't let them rub it off.
The cream should make their skin feel better, but some dogs do not like the sensation of having anything on their skin so keep an eye on them. The cream can only work if it stays on the dog's skin!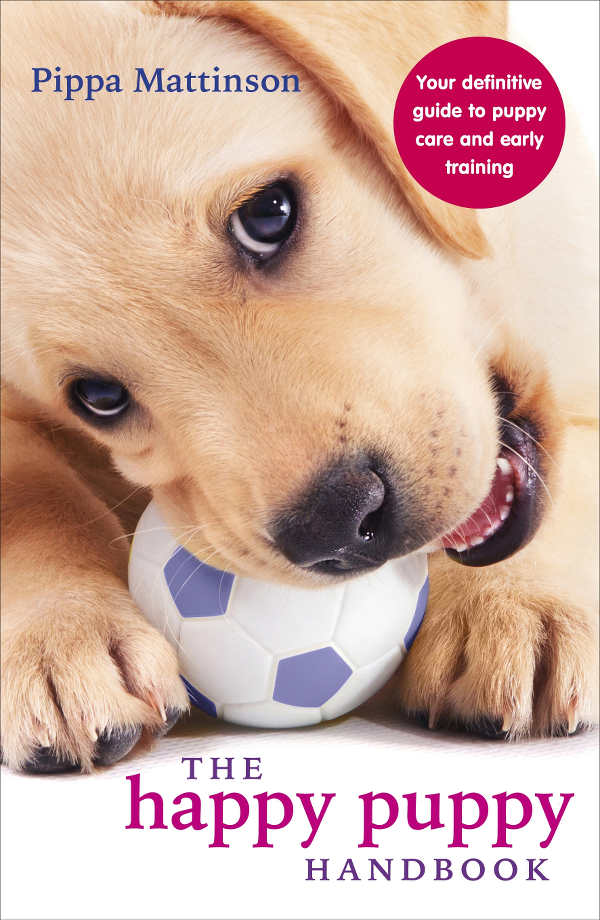 Bulldog wrinkle wipes
There are specific canine wipes available which you can use on your Bulldogs wrinkles. These wipes are specifically made for dogs so you know that they are suitable for your bulldog's skin.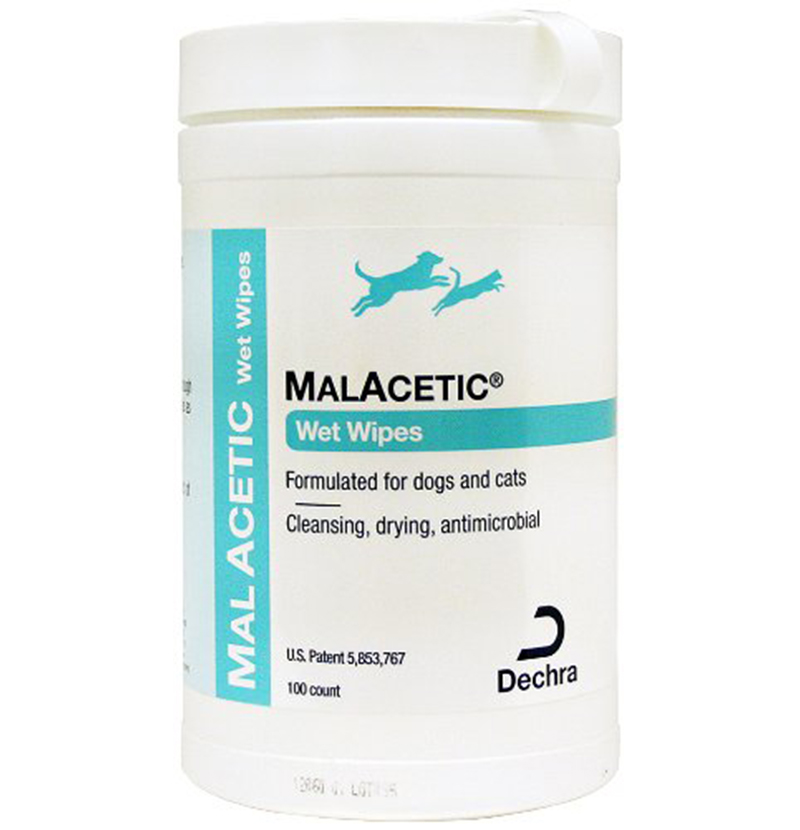 You can also use baby wipes on your Bulldogs wrinkles. Baby wipes tend to be kind on the skin which makes them a good choice for furry babies as well as real ones.
If you are using a wet wipe on your dog's skin you will still have to dry each individual wrinkle after cleaning them to prevent infection.
When your bulldog has sensitive skin you may want to consider using an acne pad on them instead. Acne wipes can actually be very beneficial because the pads contents will stop bacteria from growing so you won't need to dry the wrinkles afterwards.
This is a bigger time saver than it may sound when you think about how many wrinkles your Bulldog actually has.
As always remember to check the ingredients and consult your vet to make sure that the pads are suitable for your dog's skin.
Should I buy a dog with wrinkles?
Taking care of a wrinkly dog is a big commitment and it can be pretty time consuming.
You have to regularly and methodically clean their wrinkles every day, they need regular baths and you always need to be on the lookout for infections.
If you have your heart set on a wrinkly dog make sure that you know the dog's ancestry so you can ensure they have not been subject to unsuitable breeding (e.g. inbreeding) and make sure you are aware of any genetic health problems that the dog is likely to face.
When you are considering buying a wrinkly dog breed you need to be aware of the other health problems that may be associated with that breed, so that you are fully aware of the responsibility you are taking on.
Remember that health problems can quickly translate into large vet bills. When you also consider the initial cost of a pedigree puppy, things can get expensive pretty quickly. You need to make sure you can really afford to care for a wrinkly dog throughout his or her life.
The bottom line is that some of the dog breeds which are most famous for their wrinkles, (i.e. Pugs, Bulldogs and Shar-Pei etc.) are also prone to a large variety of health disorders.
For example, Bulldogs live for an average of only eight years, around 85% of bulldogs cannot give birth naturally, and they are a brachycephalic breed which makes it harder for them to breath.
Shar Pei dogs may be so excessively wrinkly that they actually need a face lift to help them see properly.
Should We Be Encouraging The Breeding Of Dogs With Wrinkles
By buying a dog with wrinkles, you are encouraging the breeding of wrinkled dogs.
Wrinkles can add to a dog's health problems, but even if you keep them as clean as humanly possibly you still cannot guarantee that the dog is going to live a healthy life.
Wrinkly breeds are so wrinkly because they have been bred to meet a certain standard, and that standard often prioritises appearance over health.
Whilst wrinkly dogs are among the most popular breeds in America, they are also very high-maintenance. Sadly that means that a lot of these dogs end up abandoned by owners who could not commit to taking care of them.
If you want a wrinkly dog to join your household why not consider adoption rather than buying a puppy?
There are many wrinkly dogs who need a new home and, if you consider how expensive some of these dog breeds can be, adoption may well be a more economical as well as a more ethical choice.
Further Reading
Akey, J. M. 2009. Tracking footprints of artificial selection in the dog genome. PNAS.
The Known Advantages of "Hybrid Breeding" (And Why It's Illegal to Marry Your Sister … Even if She's Really Pretty)
Ethical Vet, 'But He's Like My Baby…', Ethicalvet.org, 2016.
Ewing, S, 2006 'Bulldogs For Dummies'
Pedersen, N. C. 2016. A genetic assessment of the English Bulldog. Canine Genetics and Epidemiology. BioMed Central.
Maggitti, P, 2009 'Barron's Dog Bibles: Bulldogs', Barron's Educational Series, Inc.
Rice, D. 1999 'The Dog Handbook', Barron's Educational Series, Inc.
Universitat Autonoma de Barcelona. 2008. 'Why Shar Pei Dogs Have So Many Wrinkles', Science Daily