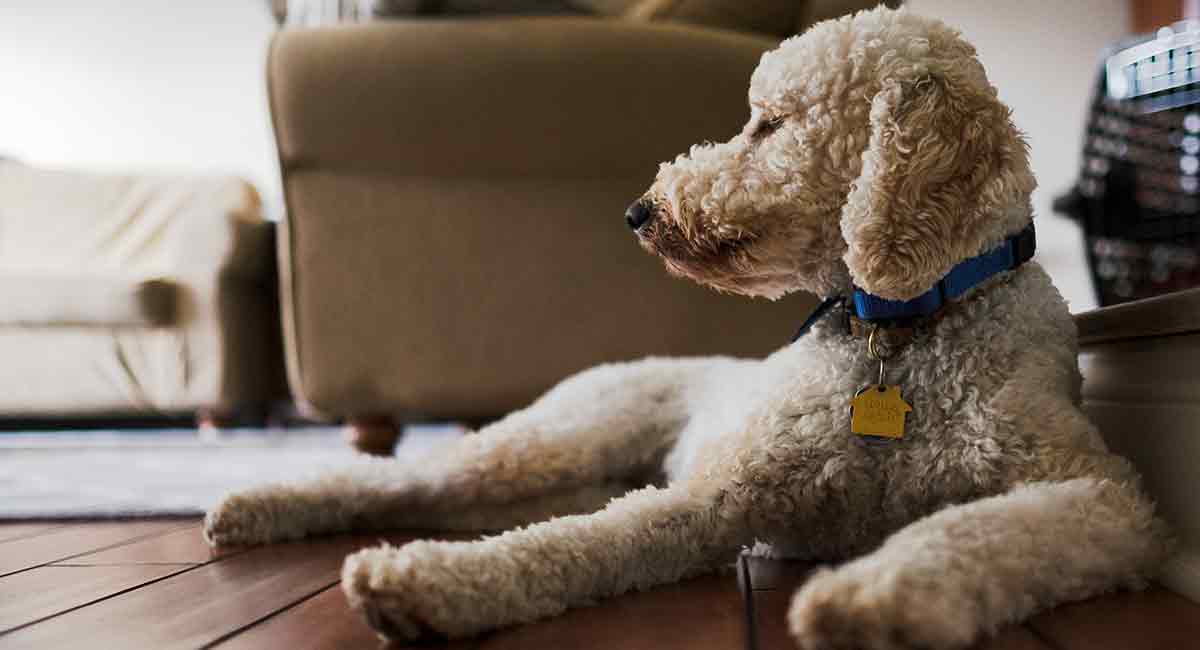 Do Labradoodles shed?
For a lot of people interested in owning this charismatic Labrador Poodle crossbreed, shedding – or lack of it – in an important consideration.
But what's fact, and what's wishful thinking?
Let's find out!
What's Special About Labradoodle Coat?
It can be a hard blow when a member of your family or you yourself have your heart set on welcoming a new furry friend into your home and you can't.
With around 10% of people being allergic in some way to cats and dogs, and the sometimes limiting housing options for pet owners, the struggle is real.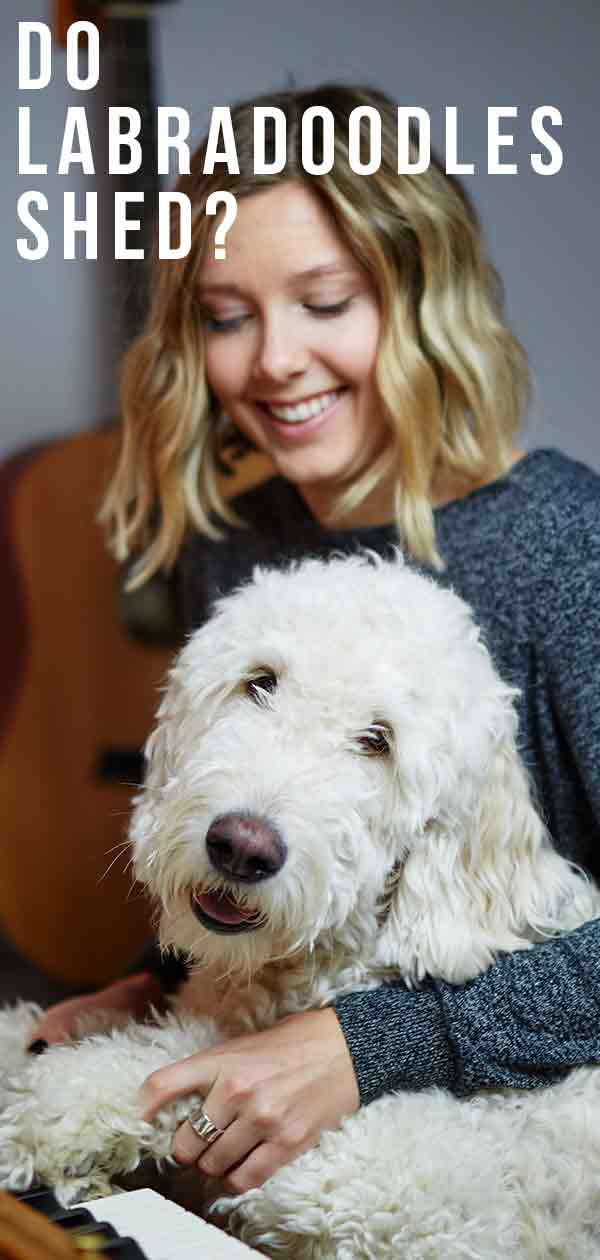 Recently, a surge of hope was granted to all in the form of so-called "non-shedding" or "hypoallergenic" pups and dogs.
It almost seems too good to be true. And in some cases, sadly pups have had to be given up for adoption or other homes when it just didn't work out.
No one wants to do that; it is heartbreaking for all.
One of these "hypoallergenic" dogs is the Labradoodle.
One of the more popular mixes available, these friendly, fluffy mixes are beloved by many and are more commonly available either as rescues or as puppies.
Is this breed suitable for people with allergies?
Do the claims really hold up in reality or is it clever marketing?
And what should you know about the Labradoodle and shedding?
Do Labradoodles Shed?
The short answer is yes. As a group, Labradoodles shed.
Every dog breed, regardless of claims to the contrary, sheds.
But they do not all shed in the same way.
Many of the so called "non-shedding" dogs have a shedding pattern where the loose fur or hair gets stuck in their curls. This includes Poodles.
At the other end of the spectrum, Labradors' flat glossy coat comes loose as it sheds. This happens year round, and in abundance at the start of spring and fall.
What about Labradoodles?
A Labradoodle's coat might shed very little, like a Poodle, or a lot, like a Lab.
This will depend on the individual dog and the coat and fur makeup it has.
Unfortunately it is extremely variable, leading to all sorts of confusion and dismay for hopeful owners.
To complicate things even further, this is an issue that all "hypoallergenic" or "non-shedding" dogs and breeds face.
Let's start at the beginning. Why do dogs shed? How much does this vary?
Which breeds shed less than others? And how can a person with allergies work with this, if they can work with it at all?
Why do Dogs Shed?
Dogs shed because shedding is part of the normal life cycle of their hair. It's the same reason why you lose hair when you comb or brush it out.
Some of the hair dies and falls out as new hair grows and continues the cycle.
All animals with hair do this. Even hairless dogs will shed somewhat as the process applies to dead skin cells as well as dead hair.
Labradors have a top coat of hair and an undercoat of hair. The top coat of hair is what you pet and cuddle through.
The undercoat of hair is usually softer and shorter, grows up around the top coat of hairs, and provides insulation.
This undercoat of hair is the coat of hair most prone to seasonal shedding. In the spring and fall, shedding usually increases as your pup changes for the warmer or cooler weather.
Even in dogs that come from warmer climates, this will occur to a certain extent.
Can Dogs Shed Too Much?
In certain cases, dogs begin to shed excessively. You may notice large amounts of hair on furniture or floors as well as increased scratching and/or rolling around.
This can have multiple reasons for starting depending on the breed of dog and their health.
If such a condition persists, a visit to the vet might be in order. In other cases, it might just mean that they need a bath! It really depends on your pup and the habits that they have.
What does this mean for Labradoodles? How much and how often do they shed?
How Much do Labradoodles Shed?
The Labradoodle is a cross between a Labrador and a Poodle. This is a combination of a shedding dog and a low shedding dog.
This means that their pups could be either very light shedding dogs, medium shedding dogs, or they could even shed profusely sometimes.
Let's take a look at both ends of the spectrum to see how much you can expect this breed to shed in general and how often they shed compared to other dogs.
If the Labradoodle in question tends towards the Poodle side of the family, it will shed less and perhaps need to be brushed more.
If the pup tends towards the Lab side of the family, they will shed year round, and perhaps even blow their coat twice a year.
Are Either Kind Hypoallergenic?
Unfortunately, the answer is no. No breeds of dog, including Poodles, are genuinely hypoallergenic.
That's because it's not shed fur or dander which triggers our allergies (although this is a very commonly held misconception).
In fact, it's proteins in the urine, sweat and saliva which people which people are allergic to.
These proteins become airborne when sweat and saliva dries on our dog's hair, and set off our allergies when we inhale them.
This happens whether dogs shed or not. It doesn't happen any less in non-shedding dogs.
You can read more about the science of dog allergies and the myths and reality of hypoallergenic dog breeds over here.
Dealing with Labradoodles Shedding
Now that you know more of what to expect from Labradoodles in general, what are some specific strategies to deal with the shedding?
Regardless of any other traits or characteristics of your individual dog, expect to be brushing and combing out your companion once to twice a week.
This will help a lot with dead fur placement–more will be on the brushes and less will be in the house or air.
A simple dog brush may not be enough, depending on the coat of the dog. A de-matting rake, a slicker brush, and a wide-tooth comb are great tools to invest in.
For a complete breakdown of grooming your Labradoodle, check out our step by step guide.
How about the other aspects of dealing with the shedding? Frequent vacuuming up to three times a week in the shedding seasons will help a lot, as may an extra air filter or new air filters.
It may also be worth investing in a room or two (particularly bedrooms) where your pup is not allowed. While this may seem like a bad and uncaring idea, it does not have to be that way.
Proper training will help both of you to adjust and cope with each others' quirks.
Labradoodle Haircuts
Can you make Labradoodle grooming simpler by trimming his coat?
This isn't a straight forward question.
Poodles are famous for their flamboyant haircuts. But often the reason for cutting a Poodle's coat is practical – shorter coats are easier to brush and maintain.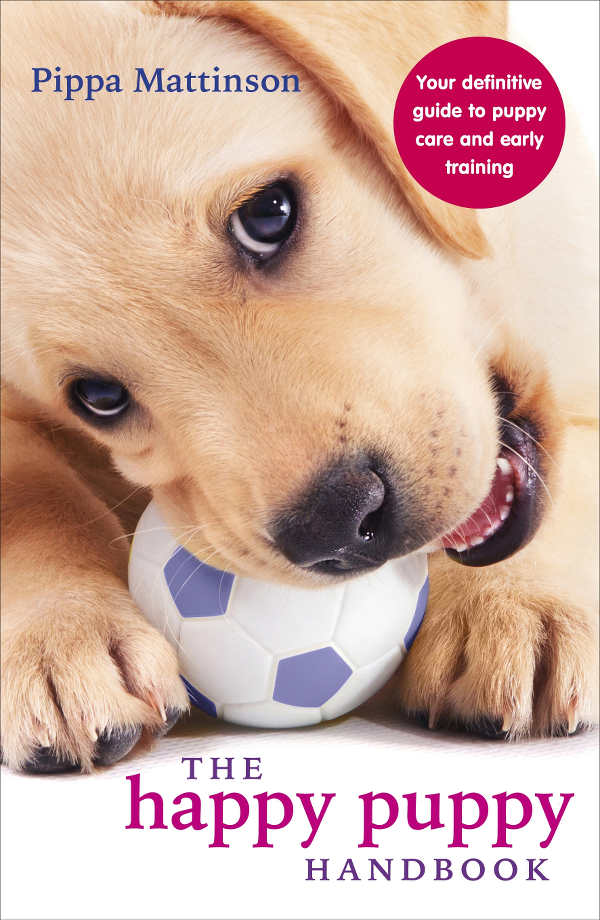 Poodles have a single coat which regrows easily, so trimming them is fine.
But Labs have a double coat, which should never be shaved. The under coat in particular might not regrow correctly.
So the safety of cutting your Labradoodle's hair depends on what his coat turns out like.
Ask you veterinarian, vet technician, or groomer for their advice and opinion before you get the clippers out.
Do Labradoodles Shed Too Much?
This is the question that everyone wants to know the answer to after learning that all dogs shed. Do they shed too much for me?
There's a lot of variety from Labradoodle to Labradoodle – some shed very little, like a Poodle, and others shed a lot, like a Lab. Many more fall somewhere in the middle.
If you bring a Labradoodle home as a puppy, you won't know for sure until they're a year old how much their adult coat sheds. But if you rescue an older dog from a shelter, the staff there will be able to tell you more about their coat from the outset.
If shedding is a big concern for you, then these are things to bear in mind.
Please also remember that just because a Labradoodle doesn't shed, doesn't mean it is hypoallerenic.
Does Your Labradoodle Shed?
Have you got a Labradoodle who clings tightly to their curls, or one who re-carpets your floors every day?
How do you manage their shedding?
Every Labradoodle owner's experience is unique, so please share yours in the comments!
References and Resources
Vredegoor et al, 2012, Can f 1 levels in hair and homes of different dog breeds: lack of evidence to describe any dog breed as hypoallergenic, Journal of Allergy and Clinical Immunology.
Ramadour et al, 2005 Dog factor differences in Can f 1 allergen production