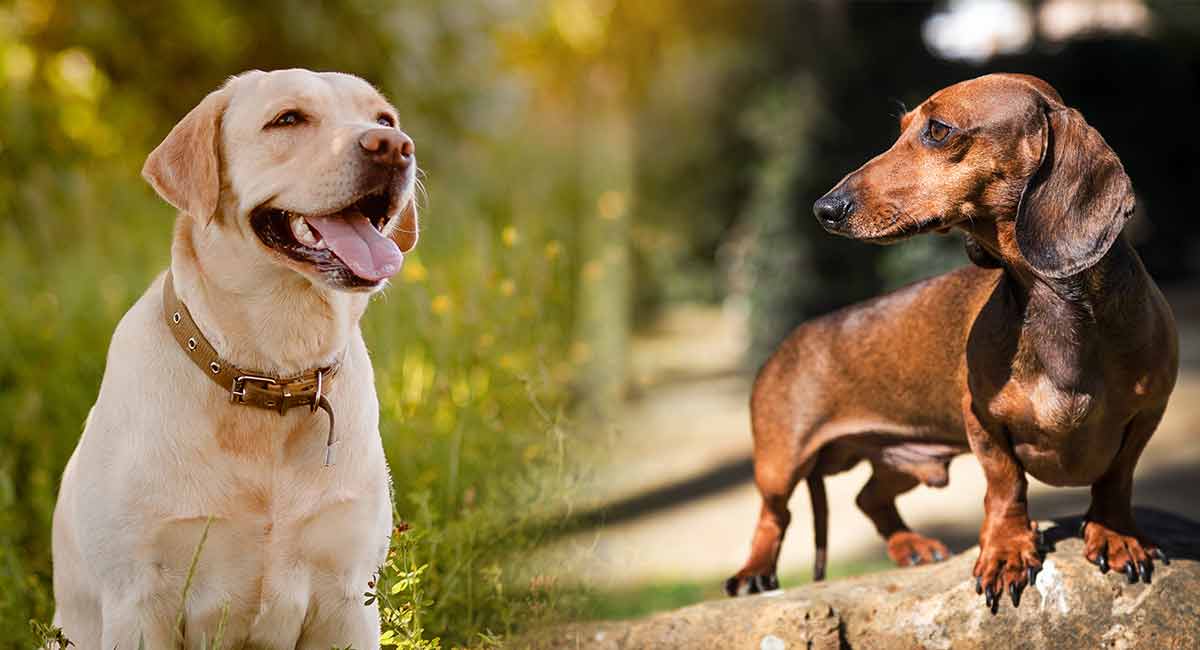 Welcome to the complete guide to the Dachshund Labrador mix.
This mixed breed is also known as a Dachsador, a Doxidor, or a Weinerdor.
Do you love the Labrador Retriever, but want a smaller dog?
Maybe you're hoping for a Dachshund with longer legs.
If you're considering a Dachshund Labrador mix, this is the article for you.
We'll take a look at each of these breeds separately to give you an idea of what the cross will be like.
We'll also examine if the practice of crossbreeding two such contrasting breeds is wise.
This article will give you the information you need to make an informed decision about the Dachshund Labrador mix.
Where does the Dachshund Labrador mix come from?
The Dachsador is the offspring of the outgoing and active Labrador Retriever and the bold and spunky Dachshund.
The Labrador Retriever is descended from the traditional waterdog of Newfoundland.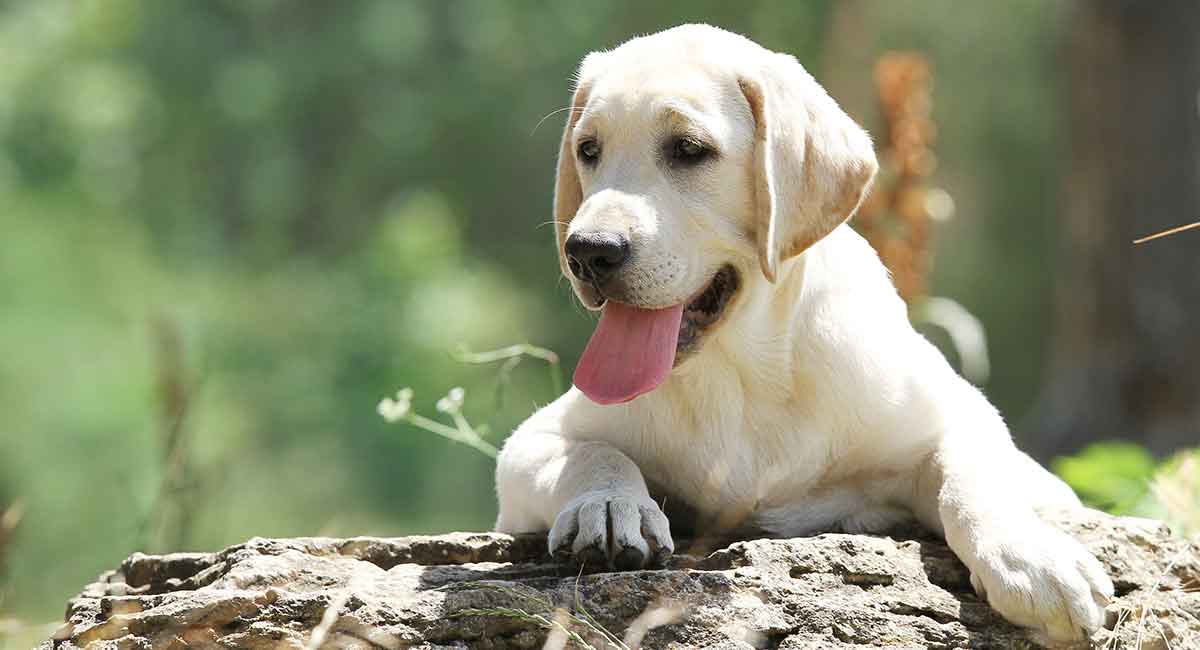 This versatile and intelligent dog earned his keep in the harsh environment as a fisherman's mate.
Seamen brought these waterdogs back to England in the early 1900s, and aristocratic breeders kept the breed as pure as possible.
The Dachshunds' German history dates back some 600 years.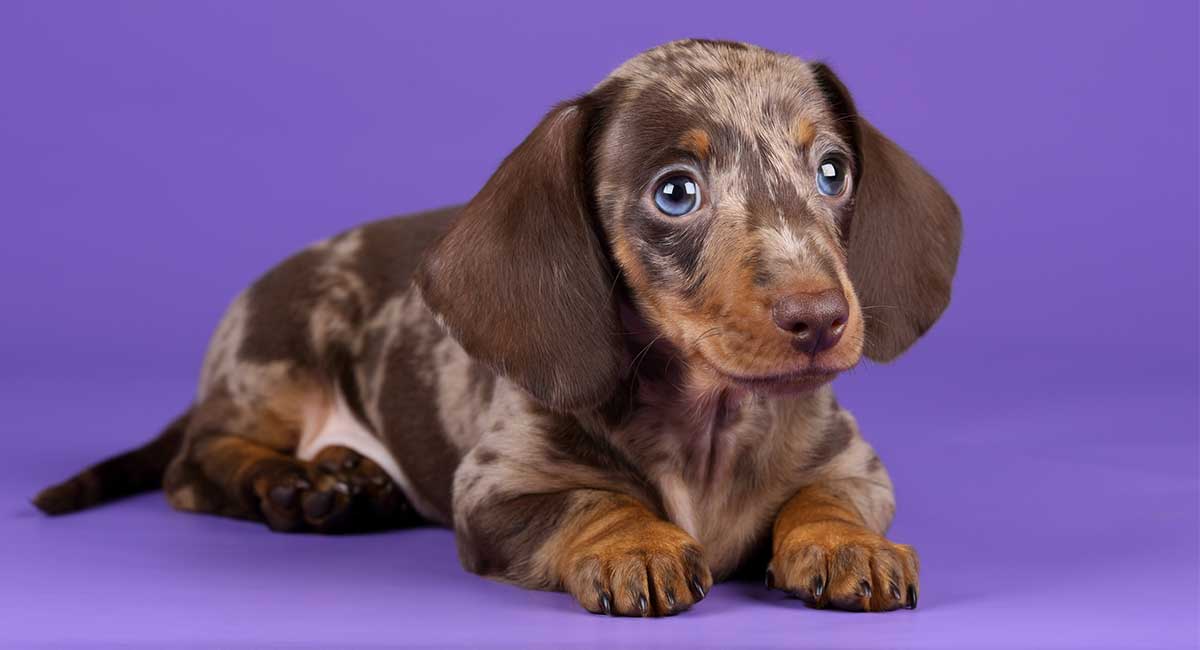 Their distinctive long, low bodies helped them to dig into badger dens.
The name Dachshund literally translates to "badger dog."
The history of the Labrador Dachshund mix is unknown. But they are undoubtedly the result of a surge in designer dog trends that have occurred over the last 20 years.
The controversy surrounding mixed breeds continues to be hotly debated.
Purebred enthusiasts say that puppies will be predictable in their attributes. So breeders will know which tests to give to reduce the risk of genetic illnesses.
Mixed breed lovers say that crossing two breeds reduces the risk of inheriting the illnesses to begin with.
Fun facts about Dachshund Labrador mix
The Lab is America's favorite dog breed.
In 1924 a black Lab named Pep was sentenced to life imprisonment for killing the cat belonging to the wife of Pennsylvania's governor.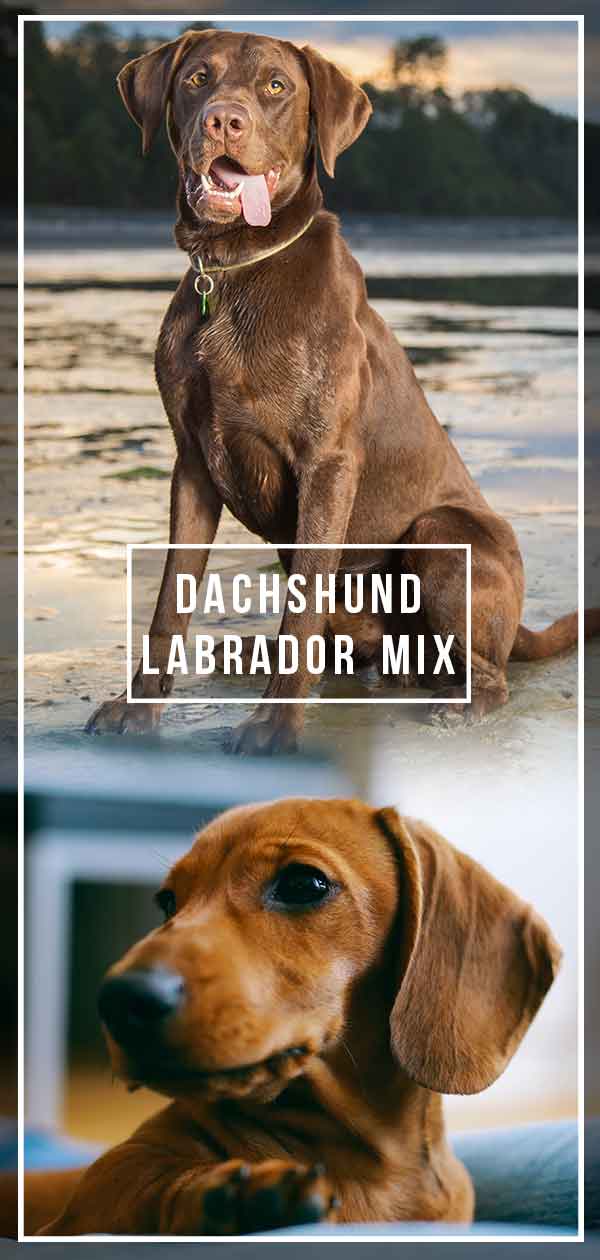 In 1972 a Dachshund named Waldie became the first Olympic mascot.
Artists Andy Warhol and Pablo Picasso owned Dachshunds and immortalized them in their work.
Dachshund Labrador Mix appearance
These two physically different dogs make an unusual hybrid breed.
Depending on which parent the puppy takes after, the outcome can be quite variable.
Dachshund Labrador cross height will ideally range between 15 and 25 inches.
Weight will be in the 30 to 40 pound range.
The Dachshund has a distinctive long back, which is one of the mix's defining features.
The legs, however, will be about twice as long as the Dachshund's.
Physical traits include a face that favors the Labrador, with a pointed muzzle and a compact, muscular physique.
Dachshunds come in a wide array of colors and patterns. The most common are wild boar, black and tan, and various shades of red.
The Labrador is black, yellow or chocolate.
Depending on the parents, you can expect variations of color in brown, chocolate brown, yellow and black.
Dachshund Labrador Mix temperament
Loyal, lovable, gentle, intelligent and friendly, the Labrador's temperament is a hallmark of the breed.
Labs are people pleasers who love being around humans.
Known for low aggression, the Labrador is good with children and other animals.
A big personality in a little body is the description you'll often hear about the Dachshund.
They're hunting dogs with a strong prey drive. They will chase anything small and quick!
They're scent hounds and love to dig.
Dachshunds are also vigilant watchdogs and prone to barking.
Although generally friendly, this study found Dachshunds capable of showing aggression towards people.
This breed is fiercely loyal. They will often have a favorite family member they love to follow around.
Clever and courageous, with a strong stubborn streak, the Dachshund likes to do things their own way.
There's no way to know exactly what characteristics the offspring will favor.
The Dachshund Labrador mix can be gentle like the Lab, or a little feistier like the Dachshund.
Both the Lab and the Dachshund love to be around people and can suffer from separation anxiety if left alone for long periods.
The Dachsador has a sweet, loving temperament. Therefore, they want to be around people.
Training your Dachshund Labrador mix
Like any puppy, the Dachshund Labrador mix should be socialized at an early age so they're used to being around a wide variety of people and animals.
The Dachshund can be wary of children, so ensure they're thoroughly socialized around kids.
Potty training also starts early.
Dachshunds have a reputation for being difficult to potty train.
Crate training will help, as they naturally don't want to soil where they sleep.
Labrador Retrievers are known for their trainability, especially if tasty treats are involved.
Labradors have lots of energy and need about one hour of exercise per day.
Running or jogging and playing fetch are preferable to walking for the Lab.
On the other hand, Dachshunds need a couple of short walks a day.
Unfortunately, due to exaggerations in their body shape, the once-robust Dachshund requires special care when exercising to protect his back.
A Dachsador will need two walks a day.
Monitor exercise to avoid back problems.
Avoid letting him jump or climb stairs.
Dachshund Labrador mix health
Intervertebral disc disease (IVDD) is a huge problem for the Dachshund.
Their long back means they have a risk 10 to 12 times greater than other breeds of contracting this very painful disease.
Studies have found roughly one in four Dachshunds suffer from IVDD.
Unfortunately for the Dachshund Labrador mix, both parent breeds are prone to overeating.
This can greatly contribute to back problems and to disability.
This breed should only ever be lifted at the chest and back end simultaneously.
The American College of Veterinary Surgeons has more information about the severity, signs, and treatment of this disease.
Both parent breeds are also subject to eye problems, such as progressive retinal atrophy (PRA) which can lead to blindness.
Other vision problems that affect these breeds include dry eye syndrome, cataracts, and glaucoma for the Dachshund, and CNM and EIC for the Lab.
Hip and elbow dysplasia, which involves malformation of their joints, are the most common inherited diseases that Labs are prone to.
Lafora's Disease, a form of late onset epilepsy, also affects the Dachshund.
The good news is these conditions have health tests available.
You can find a full list of all the testing available on the Dog Breed Health website for Dachshunds and Labradors.
Life expectancy
The Dachshund has an average lifespan of 12 to 16 years.
The Labrador Retriever lifespan is shorter at 10 to 12 years.
Your pup's lifespan could fall anywhere within these ranges.
Dachshund Labrador Mix grooming and feeding
Dachshunds have three coat types: smooth, wirehaired, and longhaired.
The coat of the Labrador is short, straight and very dense.
Many Dachsadors inherit the Labrador's shorter coat and it may even be water repellent.
However, a longhaired Dachshund Labrador mix could have a longer, coarser coat.
If this is the case, you can expect a fair amount of shedding.
Brushing twice weekly will reduce matting.
Shorthaired Dachsadors should only require weekly brushing.
Their teeth should be brushed 2 to 3 times a week and nails trimmed every few weeks.
Any diet should be appropriate to the dog's age, especially when they're a puppy.
For the Dachshund Lab mix, a healthy, balanced diet is extremely important to avoid obesity.
The best way to avoid many Dachshund health problems is to feed them the correct diet.
Do the Dachshund Labrador mixes make good family dogs?
Despite many engaging qualities in an adorable package, it's very difficult to recommend this mix.
This is based on their potential for serious conformational problems.
The health problems associated with the Dachshund means we suggest you consider rescuing an older dog.
Rescuing a Dachshund Labrador mix
When you choose to rescue a dog you know exactly what you're getting.
You can observe his temperament and how he reacts with people.
An older dog will have outgrown the puppy stage and there's a good chance they'll be house-trained.
Best of all, you could be saving your new best friend's life.
Finding a Dachshund Labrador mix puppy
If you cannot be dissuaded from getting a Dachshund Labrador mix, select a puppy who has a more moderate physique.
Make sure you see the parents.
Steer clear of pet stores and puppy mills.
These puppies usually have an even higher risk of health problems.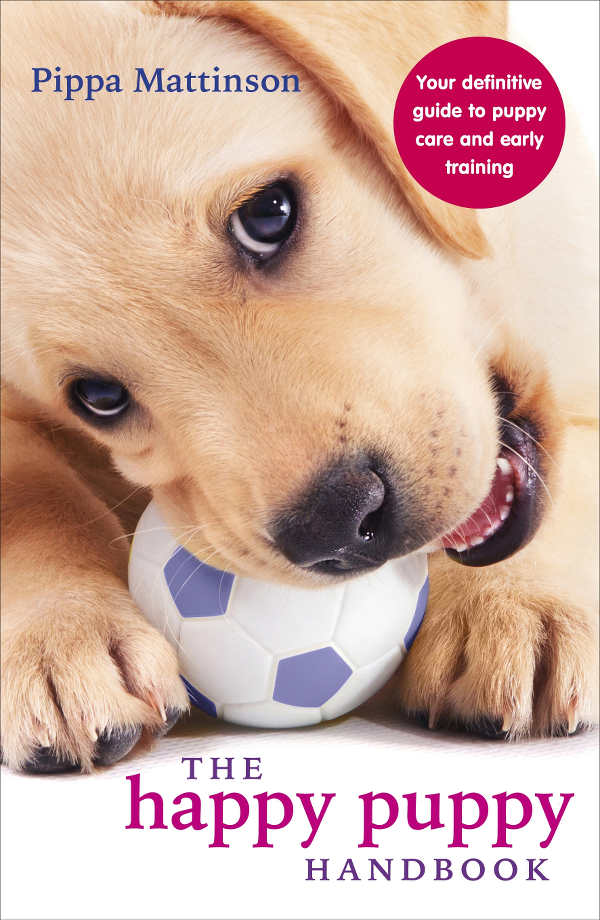 It also allows unscrupulous breeders to continue to mistreat dogs for profit.
Reputable breeders will be very knowledgeable and test their stock for inherited health issues.
For more detailed information, check out this guide to help you find a puppy.
Pros and cons of getting a Dachshund Labrador mix
Cons:
Although the Dachshund was originally bred for hunting, their shape has been extended beyond its original purpose.
When you buy a dog who was purposefully bred with a severe disability, it keeps the cycle going.
Breeders will continue this unethical practice.
Pros:
This is a friendly dog with a caring personality.
Similar Dachshund Labrador mixes and breeds
Before making a final decision, consider the high risk of painful back problems suffered by so many Dachshunds.
Here are some other breeds with a healthier conformation to consider.
Dachshund Labrador mix rescues
This is a growing list of Dachshund and Labrador rescue organizations.
If you would like us to add you to the list simply post your organizations details in the comments box below.
Is a Dachshund Labrador mix right for me?
Ultimately, the choice is yours.
Bear in mind the extra responsibility you assume when choosing a breed that has a high risk for conformational issues.
Whatever breed you choose, think about adopting from a rescue.
There are many beautiful dogs waiting for a forever home.
References and further reading
The American Kennel Club
American College of Veterinary Surgeons
Duffy, DL, et al. 2008. "Breed differences in canine aggression." Applied Animal Behavior Science Volume.
Packer RMA, et al. 2016. "DachsLife 2015: an investigation of lifestyle associations with the risk of intervertebral disc disease in Dachshunds." Canine Genetics and Epidemiology.
Curtis, R., et al. 1993. "Progressive retinal atrophy in miniature longhaired dachshund dogs," British Veterinary Journal.
Ropstad, EO, et al. 2007. "Clinical findings in early onset cone‐rod dystrophy in the Standard Wire‐haired Dachshund." Veterinary Ophthalmology.
Webb, AA, et al. 2009. "Lafora disease as a cause of visually exacerbated myoclonic attacks in a dog." The Canadian Veterinary Journal.
Woolliams, JA, et al. 2011. "Canine hip and elbow dysplasia in UK Labrador retrievers." The Veterinary Journal.