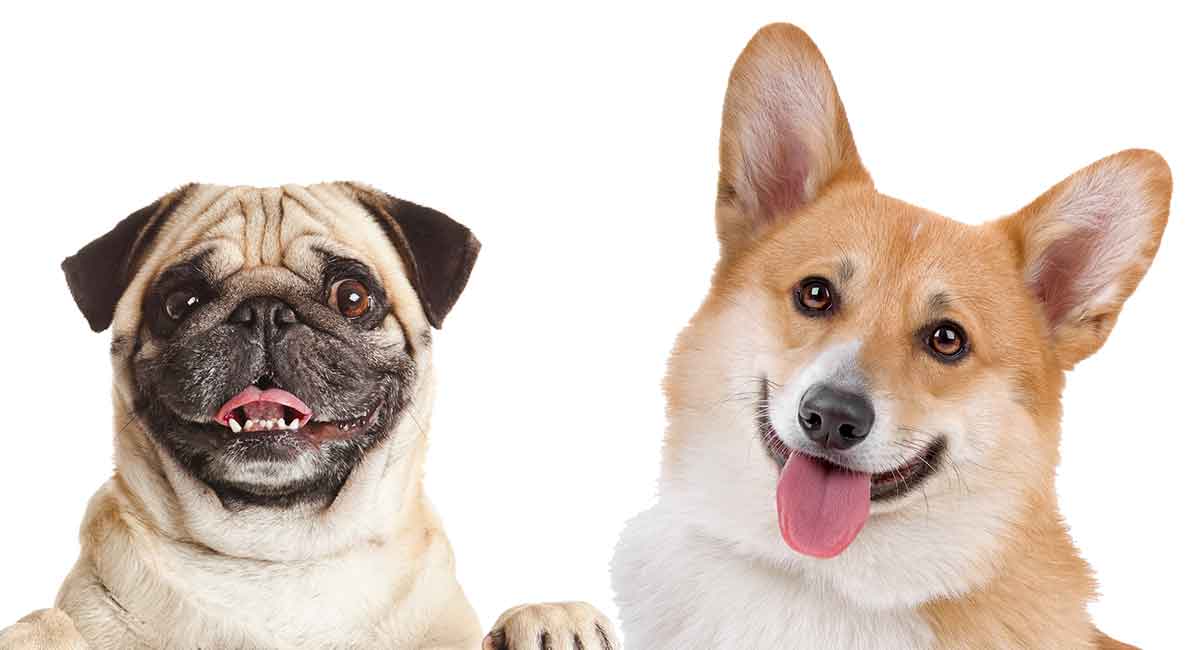 The Corgi Pug Mix is a crossbreed that has been gaining a little bit of traction as of late.
As a mix between the two popular breeds the Pembroke Welsh Corgi and the Pug, this interesting cross has caught the eye of those who love the short and stout breeds.
However, there is a lot more to a breed than its appearance.
In this in-depth article, we will be exploring the breed, giving you everything you need to know about this new designer dog.
Where Does the Corgi Pug Mix Come From?
Unfortunately, many designer dog breeds are too recent to have much of a history or background we can refer to.
The Corgi Pug Mix is no exception.
However, we can still get a good understanding of the background of the breed by looking at the history of the two parent breeds instead.
Corgi History
The lineage of the Corgi can be traced back hundreds of years, the breed finding itself within the country of Flanders (now known as Belgium) as early as the 1100s.
Corgis were introduced into Britain in the year 1107 when the king of the time invited master weavers from the country of Flanders into Wales.
They accepted and brought the Corgi with them as herding dogs.
Over time, Corgis gained a lot of popularity as a companion dog.
The current Queen of England has famously never been without a Corgi since 1933.
The Pug Story
As for the Pug, she is a very old breed that goes back thousands of years.
Emperors of ancient China were enamored with flat-faced dog breeds such as the Pug and treated them with the utmost respect.
They were a treasure of the royal families that were closely guarded. In fact, stealing one of their dogs was a crime so severe it could be punished by death.
The Pug made its mark on the rest of the world in the 1500s, when Dutch traders returned to Europe carrying members of the breed.
The Corgi Pug Mix – A Designer Dog?
From there, they quickly became very popular across many different countries and cultures, remaining a popular breed even today.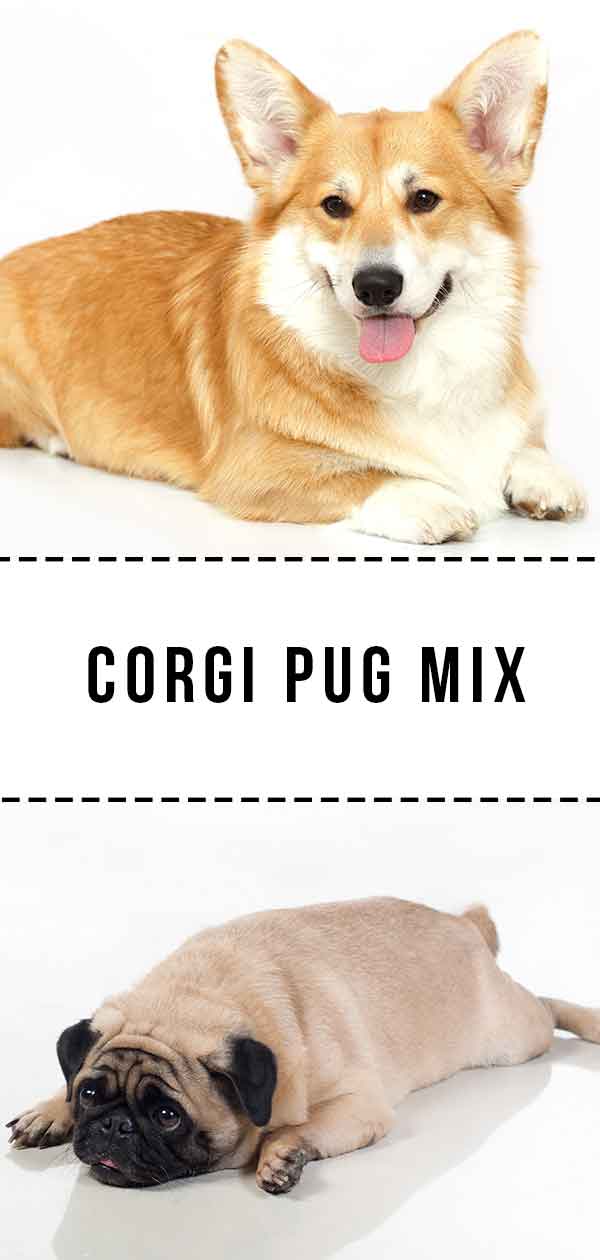 An important thing to note is that designer dogs such as the Corgi Pug mix have been the subject of a lot of controversy in recent years.
Advocates of purebred dogs raise concerns around the health of these new crossbreeds.
They also accuse the breeders of designer dogs of being greedy and sacrificing the welfare of purebred litters.
However, there are a lot of misconceptions within this argument with little to no statistical backup.
We have an article here that looks into these misunderstandings.
Fun Facts About the Corgi Pug Mix
Both parent breeds are very popular, with the Corgi placing at no. 15 and the Pug placing at #31 in the American Kennel Club's popularity rankings.
The Corgi and the Pug are also very popular breeds to be used in designer dog mixes.
This breed is sometimes referred to as the Porgi.
Corgi Pug Mix Size
As a crossbreed, dogs of the Corgi Pug Mix can take after either parent in any aspect, including appearance.
Therefore, to have a good idea of what to expect, we have to take a look at the parent breeds involved.
The Corgi and the Pug are very similar heights. Due to this, we can expect dogs of the Corgi Pug Mix to be around the same height too.
You can expect a Corgi Pug Mix dog to be 10-13 inches in height.
As for weight, if the Corgi Pug Mix takes after the Corgi parent, she may end up significantly more heavyset than if she had taken after the Pug.
Dogs of the Corgi Pug Mix can be anywhere from 14-30 pounds in weight.
Corgi Pug Mix Appearance
Dogs of the Corgi Pug Mix may inherit short, stumpy legs and the long back of the Corgi. It's also possible for them to inherit the flat face of the Pug.
As for the coat, it may be either medium or short in length, and may be thick and coarse or smooth and fine. Potential colors include:
White markings may or may not be present, depending on whether they were present within the Corgi and who the Corgi Pug Mix puppy resembles.
A black face mask may also be present if the Corgi Pug Mix takes after the Pug.
Corgi Pug Mix Temperament
Many dogs of the Corgi Pug Mix turn out to be very loving and loyal dogs when raised and trained correctly.
However, there are still some things to be aware of before jumping into purchasing a puppy of this breed.
There may also be an issue with separation anxiety in this breed.
This is not a breed that should be housed in families who leave the home empty for many hours a day.
There should always be at least one person home to keep the dog company.
Porgis and Children
Corgis have a strong herding instinct, which may be passed down onto dogs of the Corgi Pug Mix.
Herding instincts have been to known to lead to problems in companion dogs, especially when they are housed in families with small children.
The issue lies in the fact that herding breeds tend to think of their families like a flock they must protect.
This sounds all well and good, but another job of herding breeds is to make sure none of the members of the flock try to escape.
When a playing child is running about, a herding dog may see this as a member of the flock trying to escape.
This can lead to the dog cutting off the child's path while barking and growling.
If the child does not go back as the dog wants, she may begin to nip at the child's heels.
Of course, this is very terrifying for a young child who will most likely not understand what is happening.
Therefore, we only recommend housing the Corgi Pug Mix in families with older kids.
Training Your Corgi Pug Mix
The Corgi Pug Mix is a breed that loves to please but may have picked up the mischievousness of the Pug.
This can make training this mixed breed difficult at times.
To help you train this breed, we have some resources available:
If you are struggling to properly train your dog, be sure to hire a professional. Training should never be skipped under any circumstances.
Socialization training is just as important as obedience training in ensuring that your dog grows up to be a friendly and well-mannered pet.
As for the energy levels of the Corgi Pug Mix, her energy may depend on which parent she takes after.
A short to medium length walk will be just fine in most cases, but more may be needed if she has taken on the Corgi's boundless energy.
An Important Note on Exercising Your Corgi Pug Mix
As mentioned earlier, the Corgi Pug Mix can potentially inherit the shortened legs and long back of the Corgi and/or the flat face of the Pug.
Both of these structural traits can cause health issues that require special care.
These health issues will be detailed further in the next section. For now, it's enough to understand a few things you must keep in mind.
Never exercise the Corgi Pug Mix in hot weather if she has the flat face of the Pug.
This trait can cause overheating issues, as she has an impaired ability to cool herself down.
During hot weather, she must be kept indoors in a well air-conditioned area.
It is also a good idea to avoid strenuous exercise.
If the Corgi Pug Mix has the shortened legs of the Corgi, it's imperative that you attempt to lessen any wear and tear to her vulnerable joints and back because she can be easily injured.
Do not let her run up or down stairs or a steep terrain. Also, avoid letting her jump on and off objects.
Corgi Pug Mix Health
Unfortunately, this crossbreed is at risk of some severe health issues that you need to be aware of before making any decisions.
There are two possible structural health issues that could be present within this breed: the flat face from the Pug and the shortened legs from the Corgi.
Let's start by looking at the issues of a flat-faced breed.
Brachycephaly in Dogs
Flat-faced breeds are known as brachycephalic. With this trait comes a severe health issue called brachycephalic airway syndrome.
This is when a flattened face causes the nasal cavity of the dog to be compressed, leading to troubles in breathing efficiently.
This is further exacerbated by hot weather or exercise, leading to brachycephalic breeds having an intolerance for both.
In very serious cases, untreated brachycephalic airway syndrome can lead to a condition called laryngeal collapse, which can quickly worsen the dog's breathing and requires immediate veterinary attention.
This condition can be quickly fatal.
Other health issues that may result from being a brachycephalic breed include:
Skin issues: Many brachycephalic breeds including the Pug have skinfolds, which can easily become infected or irritated if not cleaned regularly.
Birthing issues: Due to the widened heads of brachycephalic breeds, many cannot give birth naturally and require a Caesarean.
Spinal problems: Some brachycephalic breeds, including the Pug, can have screwed tails. This is where the vertebrae of the tail twists. While this itself isn't a problem, it can lead to twisting of the vertebrae down the dog's back, which can cause spinal disease.
Eye problems: Brachycephalic breeds tend to have bulging, prominent eyes, which are prone to injury and irritation.
Dwarfism in Dogs
The other structural health issue that can be present within Corgi Pugs is achondroplasia. This refers to their shortened legs.
Unfortunately, this trait that many find cute can put the dog at a much higher risk of joint and back problems.
Such issues include elbow and hip dysplasia, developmental disorders in which the joints do not develop correctly, causing early onsets of arthritis.
Intervertebral disc disease can also be at higher risk in dogs with achondroplasia.
This is where discs in the dog's back rupture or herniate, causing severe pain. In serious cases, it can lead to paralysis.
Other health issues this breed may be predisposed to include patellar luxation, where the kneecap can easily dislocate, and von Willebrand disease, a bleeding disorder characterized by excessive and sometimes spontaneous bleeding.
Porgi Health
As you can see, there are a lot of health concerns within this breed.
It is very important that if you are purchasing this breed from a breeder that you ensure that the breeder has tested the parent breeds for any health conditions that could be passed down to those puppies.
The expected life span of this breed is 12-15 years.
As for grooming requirements, a weekly brushing is usually enough. However, during shedding seasons, more frequent brushing will be required.
If your Corgi Pug Mix has inherited the skinfolds commonly found in the Pug, it's recommended to clean within them regularly to prevent irritation or infection.
It's also important to keep on top of trimming her nails before they get too long, and look after her teeth.
Regular brushing can help prevent a ton of dental problems down the line.
Do Corgi Pug Mixes Make Good Family Dogs?
Unfortunately, we cannot recommend this breed as a family pet due to the high risk of severe structural health issues being present.
Both the shortened legs and flat face traits bring with them a huge host of potentially debilitating health problems that can seriously affect the dog's quality of life.
If your heart is set on this breed, it is recommended to perhaps consider rescuing an adult dog, rather than purchasing a puppy from a breeder.
Rescuing a Corgi Pug Mix
If you decide to adopt, there are a few important things you will need to keep in mind.
Firstly, be sure to inquire extensively about any dog you may be looking at. What are their known health issues?
Any behavioral problems? Why were they taken into rescue?
Staff members of the rescue center should be able to give you a detailed overview of the dog and the kind of owner she will need.
It is common for dogs in rescue centers to have temperament issues due to being mistreated by previous owners, so many may require an experienced family.
When it comes to adopting, you will be asked a variety of questions by staff to ascertain whether you will be a good fit for the dog.
It is important to note that some rescue centers have a reputation for being overly strict, denying perfectly good families for dogs over seemingly tiny issues.
If you feel you have been denied an adoption unfairly, try not to give up and try elsewhere.
Finding a Corgi Pug Mix Puppy
If you decide to purchase a Corgi Pug Mix puppy from a breeder, it's very important that you take measures to ensure you have the best chance of receiving a healthy dog.
There are many breeders out there, but not all of them are good.
Some breeders have been to known to sacrifice the welfare of the litters they are producing for more efficient sales.
Places such as there are known as puppy farms.
Puppies bought from such places are much more likely to be unhealthy, suffer from hereditary diseases and experience temperament problems.
It is also important to avoid buying puppies from pet stores, as in many cases they buy their dogs straight from such puppy farms.
To avoid such shady places, it's important to pick a breeder who is trustworthy.
Look for a breeder who is recognized by reputable breeding societies. Positive feedback from previous customers can also be a good sign.
For more information on finding a puppy, take a look at our guide here.
Raising a Corgi Pug Mix Puppy
Raising a puppy into a well-mannered adult can sometimes seem like a monumental task, especially for the inexperienced.
Luckily we have guides available here that may offer some help. Take a look below:
Corgi Pug Mix Products and Accessories
If you decide on getting this breed, there are a few important products and accessories that you may wish to consider.
If your Corgi Pug Mix has a flat face and trouble breathing efficiently, a leash can put further stress on the dog's breathing.
We would heavily recommend using a harness instead.
Eye protection may also be a good idea if the bulging eyes of the Pug are present in your Corgi Pug Mix dog.
Grooming tools may also be necessary.
Pros and Cons of Getting a Corgi Pug Mix
Here is a quick summary of the good and the bad of this breed.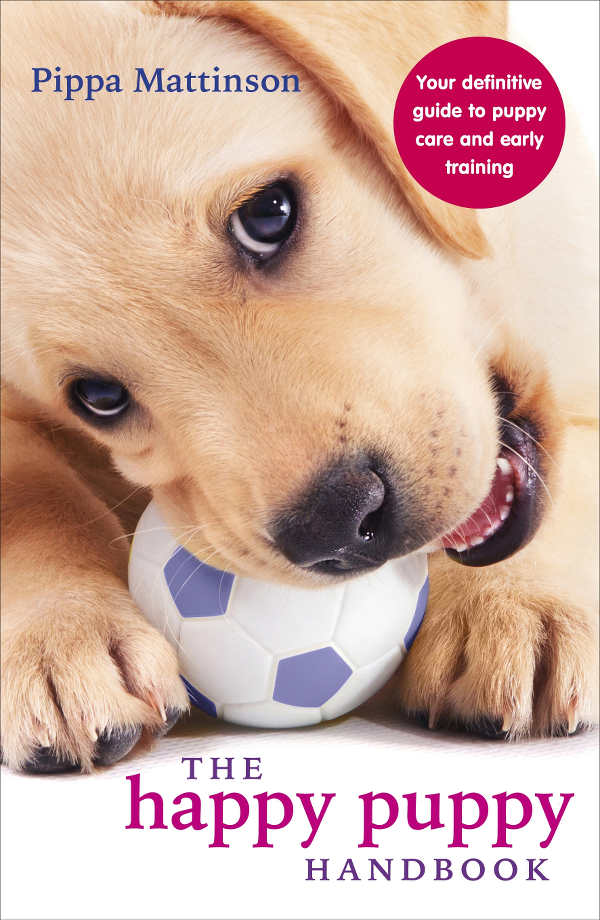 Cons:
Possibility of two severe structural health issues
Requires special care
Possible herding instinct leading to behavioral problems
Not recommended for families with young kids
May have an intolerance for heat and exercise
Pros:
Potential to be a loyal and loving breed
Coat is easily maintained
Eager to please
Similar Breed Mixes and Breeds
As this is a breed that may have a lot of severe health issues, we heavily recommend taking a look at other similar, healthier breeds before making any decisions. Here are some suggestions:
Corgi Pug Mix Rescues
Sadly, there are no rescue centers dedicated to the Corgi Pug Mix. However, you may have luck searching rescue centers for the parent breeds instead. See below.
U.K.:
U.S.:
Canada:
Australia:
If you know of any more reputable rescue centers you would like to add to the list, be sure to let us know below.
Is a Corgi Pug Mix Right For Me?
Ultimately, only you can make that decision.
However, we would ask that you seriously consider other healthier breeds before making any decisions.
The Corgi Pug Mix may require a lot of special care. It is imperative that you understand this before taking this breed on.
Ensure that you have the time and ability to care for this breed.
What do you think of this cross? Good or bad?
Let us know below.
References and Further Reading:
Awano, et al., 2009, "Genome-Wide Association Analysis Reveals a sod1 Mutation in Canine Degenerative Myelopathy That Resembles Amyotrophic Lateral Sclerosis," Proceedings of the National Academy of Sciences of the United States of America.
Gough, et al., 2018, "Breed Predispositions to Disease in Dogs and Cats," John Wiley & Sons.
Karabagli, 2012, "Brachycephalic Airway Syndrome in Dogs," Istanbul University.
"Laryngeal Collapse in Dogs," 2011
Lim, et al., 2011, "Cataracts in 44 Dogs (77 Eyes): A Comparison of Outcomes for No Treatment, Topical Medical Management, or Phacoemulsification with Intraocular Lens Implantation," The Canadian Veterinary Journal.
Mason, 1976, "A Review of Recent Developments In Hip Dysplasia," Australian Veterinary Journal.
Mattoso et al., 2010, "Prevalence of Von Willebrand Disease in Dogs from Sao Paulo State, Brazil," Journal of Veterinary Diagnostic Investigation.
Monnet, 2015, "Brachycephalic Airway Syndrome," World Small Animal Veterinary Association.
Oberbauer et al., 2017, "Long-Term Genetic Selection Reduced Prevalence of Hip and Elbow Dysplasia in 60 Dog Breeds," PLOS one.
O'Neill et al., 2016, "The Epidemiology of Patellar Luxation in Dogs Attending Primary-Care Veterinary Practices in England," Canine Genetics and Epidemiology.
Parker et al., 2009, "An Expressed fgf4 Retrogene Is Associated with Breed-Defining Chondrodysplasia in Domestic Dogs," Science.
Priester, 1976, "Canine Intervertebral Disc Disease — Occurrence by Age, Breed, and Sex Among 8,117 Cases," Theriogenology.