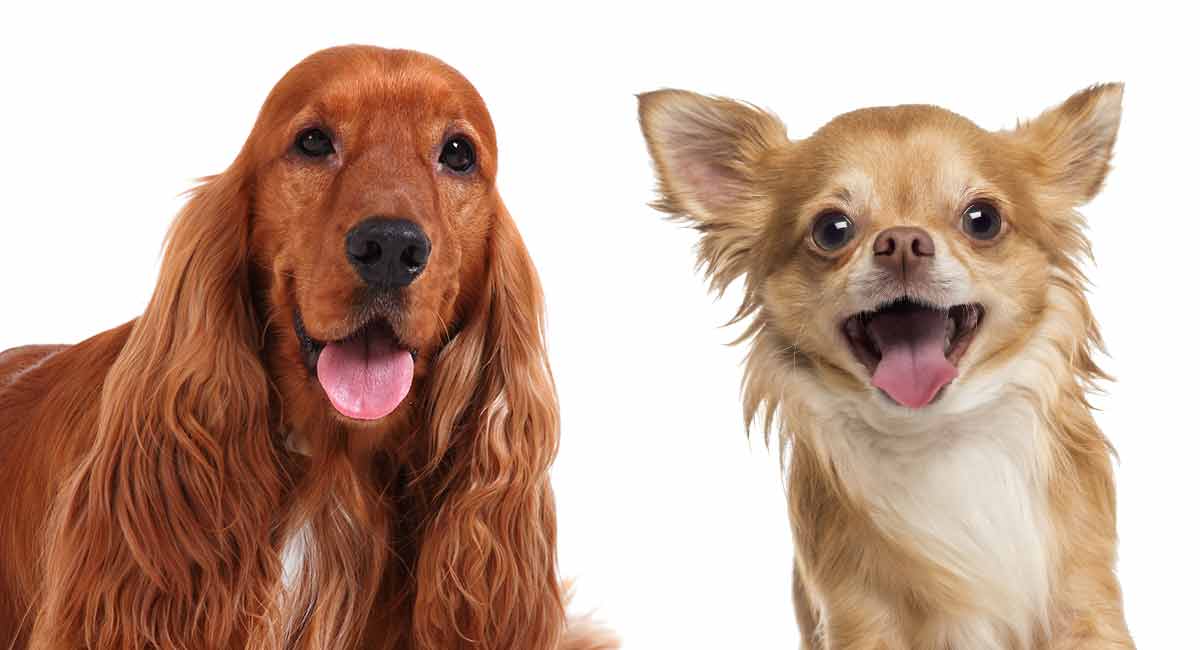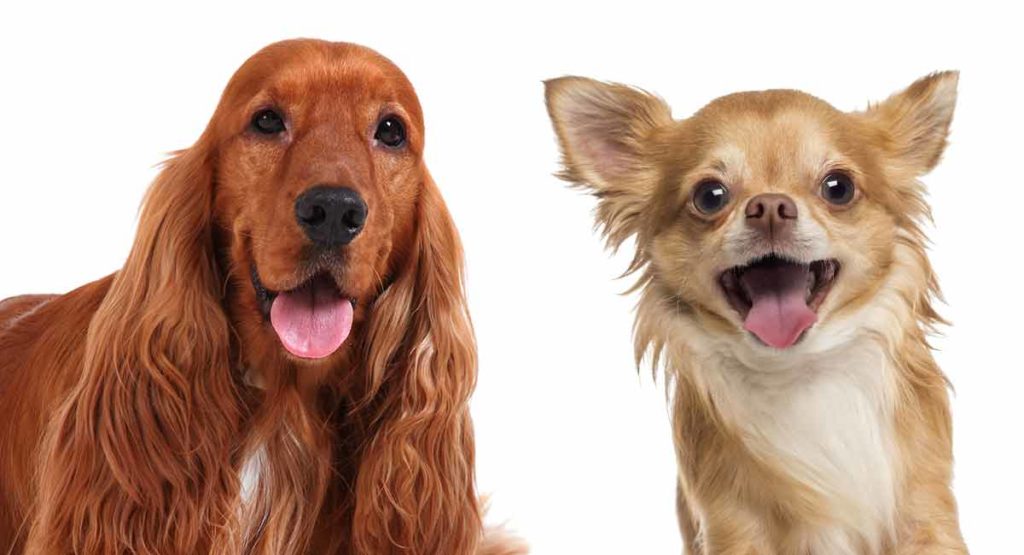 The Cocker Spaniel Chihuahua mix combines the gentle nature of the Cocker Spaniel with the sassy attitude of the Chihuahua.
This hybrid breed is also known as the Chi-Spaniel.
In this article we'll take a look at both parent breeds to discover what kind of puppies this very appealing combination can produce.
The Controversy Surrounding Mixed Breeds
It seems everyone has a strong opinion when it comes to mixed breeding.
Team purebred will argue that keeping the bloodlines pure ensures their physical and behavioral traits stay predictable. And good breeders carefully select for health.
Mixed breed fans will challenge that hybrid breeds are actually healthier due to something known as hybrid vigor.
This debate has been ongoing for nearly 100 years without consensus.
Ultimately the choice is yours and it really comes down to personal preference.
One thing no one can dispute is that the popularity of mixed breeds continues to grow.
Where Does the Cocker Spaniel Chihuahua Mix Come From?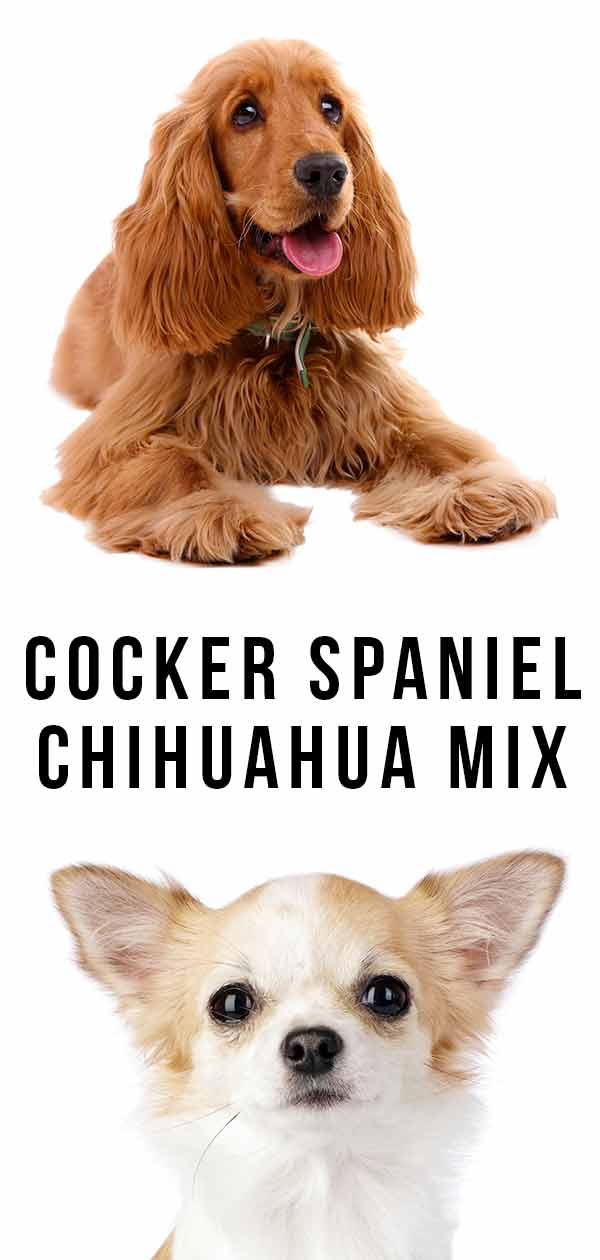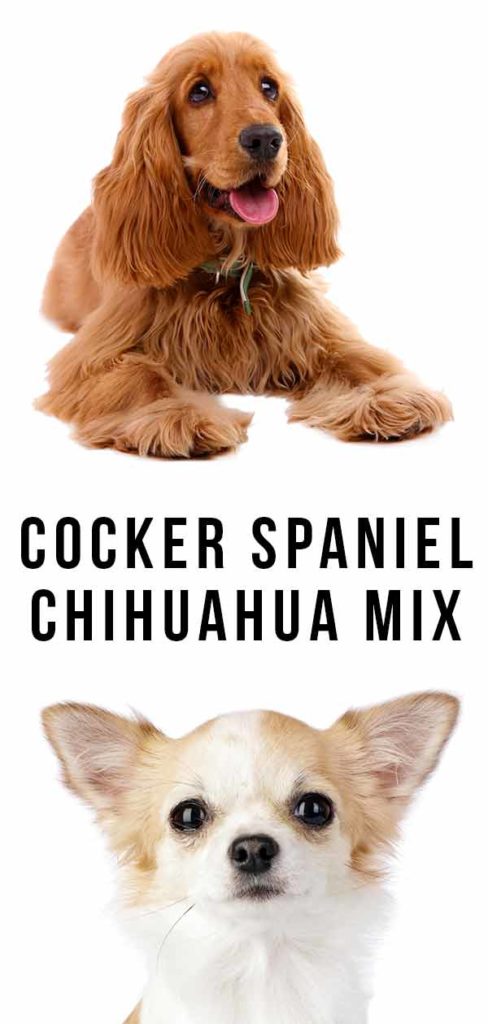 While there's very little known history about the Cocker Spaniel Chihuahua Mix, the origins of the parents can give us some insight.
Cocker Spaniel History
Cocker Spaniels descended from Spaniels, one of world's oldest breeds.
Believed to be of Spanish origins, these dogs were bird hunters before there were rifles.
Different standards separated the Cocker Spaniel into American and English varieties.
The English Cocker Spaniel is taller with a longer head than the more popular American version.
Chihuahua History
The origins of the world's smallest dog breed seem to date back to pre-Columbian times.
About a thousand years ago, part of Mexico was ruled by the Toltecs who favored the Techichi dogs.
Although larger and heavier, they are otherwise similar to the Chihuahua we know today.
The Aztecs are credited with refining the Techichi dogs into a smaller breed.
The Chihuahua was brought to America in the mid-1800s when tourists visiting the Mexican state of Chihuahua became enamored with these diminutive dogs.
Fun Facts About the Cocker Spaniel Chihuahua Mix
The Cocker Spaniel skyrocketed in popularity after the 1955 release of Disney's animated film, Lady and the Tramp.
Famous owners of the breed include: Prince William and Kate Middleton, George Clooney, Oprah Winfrey, and Richard Nixon.
Despite their size, Chihuahuas are known to be aggressive. Just ask residents of the Arizona town that was terrorized by large packs of them in 2014.
Celebrities who are fans of the breed include: Madonna, Britney Spears, Demi Moore, and Reese Witherspoon.
Cocker Spaniel Chihuahua Mix Appearance
Whenever two different dogs are bred together, the puppies' appearance can resemble one parent more than the other, or be a mixture of the two.
The Cocker Spaniel Chihuahua mix will typically weigh between 10 and 18 pounds.
Some resemble a smaller Cocker Spaniel, but with a slimmer physique.
Cocker Spaniel Appearance
The combination of big dreamy eyes and long lush ears make the Cocker Spaniel a canine favorite.
This handsome dog also features a rounded head and upturned nose.
Their body is square and well-formed with a deep chest.
They have long, silky, feathered fur that comes in a variety of colors.
The breed standard for height is from 13.5 to 15.5 inches, and weight ranges from 20 to 30 pounds.
Chihuahua Appearance
The tiny Chihuahua stands just 5 to 8 inches and tips the scales at under 6 pounds.
Their skull is most often the trademark rounded apple shape, but there are also Deer Head Chihuahuas.
Big round eyes, a pointy muzzle, and large, erect ears are defining features of the breed.
Their body is compact with a coat that can be short or long and comes in many colors.
Cocker Spaniel Chihuahua Mix Temperament
As with appearance, the temperament of the Cocker Spaniel Chihuahua Mix can be a combination of any of the characteristics found in either parent breed.
The Cocker Spaniel is known for having a calm, happy-go-lucky temperament to match their sweet expression.
Playful and intelligent, they generally get along with everyone, including other dogs.
The feisty Chihuahua can be a bit more of a handful.
This little dog has a big personality and expects plenty of pampering—which can cause problems if he doesn't feel he's getting enough attention.
Many Chihuahuas are loyal and friendly, but the breed does have a tendency to guard, which can lead to growling and biting.
In this study, the Chihuahua scored higher than average for aggression directed toward both humans and dogs.
Training Your Cocker Spaniel Chihuahua Mix
Since both parent breeds are intelligent and eager to please their people, training the Cocker Spaniel Chihuahua Mix should go fairly smoothly.
However, the Chihuahua can possess a terrier temperament, which can make training more of a challenge.
Begin socialization and training using positive reinforcement soon after you bring them home.
This is when they can be potty and crate trained with the best results.
If your puppy takes after the Chihuahua parent, this article will give you some training tips.
Exercising Your Cocker Spaniel Chihuahua Mix
The Cocker Spaniel Chihuahua Mix will not require vigorous exercise, but will still require daily activity.
These are playful dogs who will enjoy getting a workout by playing fetch in the yard or walking with you.
Cocker Spaniel Chihuahua Mix Health
Overall, both parents are fairly healthy breeds.
The Cocker Spaniel has an average lifespan of 10 to 14 years.
Chihuahuas generally live from 14 to 16 years.
However, these breeds share some health concerns related to the eyes, heart, and patellas.
It's important that your puppy's breeder has done health testing on the dam and the sire.
Cocker Spaniel Health
Cocker Spaniels are prone to a number of serious eye problems including, progressive retinal atrophy, entropion, cataracts, and glaucoma.
Their drooping lower eyelids, which give the breed such a soulful expression, exposes delicate tissues, which can cause discharge and may lead to corneal ulcers.
Like many smaller breeds, the Cocker Spaniel and the Chihuahua are susceptible to patellar luxation.
This occurs when the dog's kneecap is dislocated from its natural position.
Chronic cases can lead to lameness and painful osteoarthritis.
Von Willebrand's disease is a common genetic bleeding disorder in which the blood is unable to clot.
This can lead to excessive bleeding following even a minor injury.
Cardiomyopathy, a disease of the heart muscle, hyperthyroidism, and hip dysplasia also cause problems for the Cocker Spaniel.
According to the American Kennel Club (AKC) the Cocker Spaniel requires these health evaluations:
Ophthalmologist Evaluation
Hip Evaluation
Chihuahua Health
Heart disease is also a problem for the Chihuahua.
A 2009 health survey done by the Chihuahua Club of America revealed that 45% of survey participants had bred or owned a Chihuahua with seizures of unknown origin.
Many of the health issues the breed incurs are due to their tininess and conformation.
Their protruding eyes are prone to a host of problems including, corneal ulcers, glaucoma, cataracts, and lens luxation.
Tooth decay and gum disease are not uncommon in a dog whose small mouth is unable to accommodate the normal amount of teeth.
Tracheal collapse is another condition that affects small breeds like the Chihuahua.
It occurs when the windpipe is altered, making it difficult to breathe.
The AKC recommends these health evaluations for the Chihuahua:
Cardiac Exam
Ophthalmologist Evaluation
Patella Evaluation
Grooming and Feeding Your Cocker Spaniel Chihuahua Mix
Your Cocker Spaniel Chihuahua mix should have their coat brushed two or three times a week to remove loose hairs and reduce matting.
If your puppy has the long floppy ears of the Cocker Spaniel, they will need extra care as their ears can be prone to infection.
Keep them clean and dry especially after bathing.
Use a high quality dog shampoo, then rinse thoroughly.
If your Cocker Spaniel Chihuahua mix has eyes that are prone to secreting discharge, you will need to clean their eyes daily.
Regular tooth brushing and nail trimming are also important.
Your Cocker Spaniel Chihuahua mix puppy will require a good quality high protein dog food that's appropriate for their age and size.
Do Cocker Spaniel Chihuahua Mixes Make Good Family Dogs?
The Cocker Spaniel Chihuahua mix is a very friendly little dog who is loyal and loves to be with his family.
That being said, the breed may have a tendency towards separation anxiety if left on their own too much.
The Cocker Spaniel Chihuahua mix is well-suited to a family where someone is home throughout the day.
Their size makes them adaptable to apartment and city living.
If they take after the Chihuahua, there could be a problem with something known as "small dog syndrome."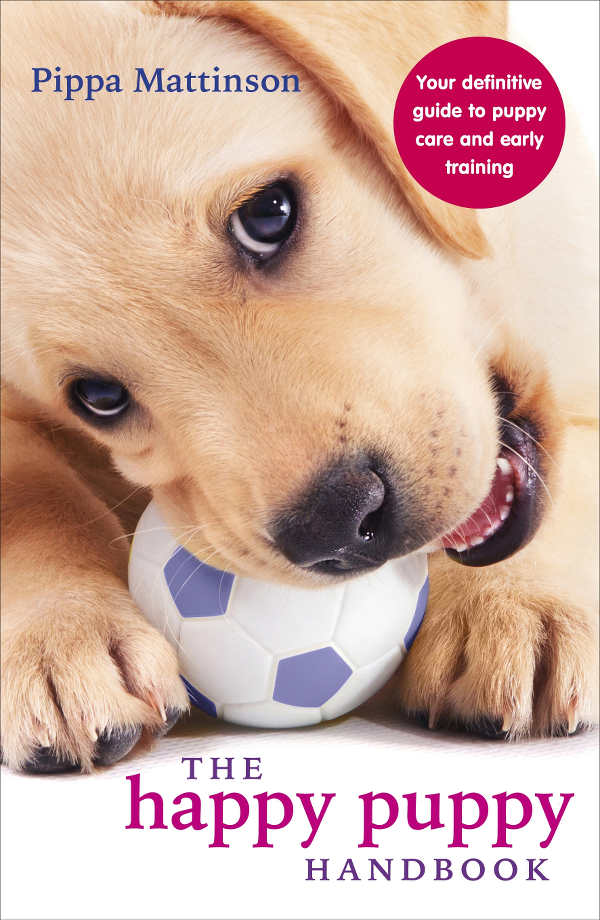 This is a penchant for being needy and neurotic and is often the result of a dog who's been overly pampered.
Although they tend to be good with children, homes with very young kids should avoid this breed due to their small size.
If there are other pets in the home, they should be fine with that.
Rescuing Cocker Spaniel Chihuahua Mix
Although most dogs in shelters will be a little older, there are often puppies available when people buy a dog without understanding the responsibility involved.
Adopting a puppy has certain advantages in terms of predictability.
Best of all you're giving a deserving animal a second chance.
Finding a Cocker Spaniel Chihuahua Mix Puppy
Finding a good breeder for a mixed breed like the Chi-Spaniel can be difficult.
It's a good idea to seek out breeders who are recognized by a breed society.
It's important to avoid pet stores and the puppy mills that supply them.
Unfortunately, the ever-increasing popularity of mixed breeds has increased the prevalence of puppy mills.
These are basically breeding factories where the dogs are often mistreated.
Before you start your puppy search, this article will give you some important information.
Cocker Spaniel Chihuahua Mix Products and Accessories
If your Cocker Spaniel Chihuahua Mix resembles the Chihuahua parent, check out these products that are designed specifically for the breed.
Pros and Cons of a Cocker Spaniel Chihuahua Mix
Cons:
Potential for separation anxiety if left alone too much
Risk for several serious health issues shared by both breed parents
May have a tendency to be stubborn and possessive
Pros:
A disposition that's often loving, loyal, sweet, friendly, and eager to please
Good size for apartments and small living spaces
Won't require a lot of exercise
Similar Cocker Spaniel Chihuahua Mixes and Breeds
These are some other Cocker Spaniel and Chihuahua mixed breeds you may be interested in researching:
Cocker Spaniel Chihuahua Mix Rescues
Here are some rescues where you might find a Cocker Spaniel and Chihuahua mix:
Please add your organization's details in the comments box below if you would like us to add you to this growing list.
Is a Cocker Spaniel Chihuahua Mix Right For Me?
Before you bring a Cocker Spaniel Chihuahua mix into your life, make sure you have the time to devote to a puppy who needs plenty of attention to become a happy adult dog.
If you have small children, this might not be the right breed for you.
The Cocker Spaniel Chihuahua mix would make a loving companion for older adults who are able to spend lots of time with them.
References and resources