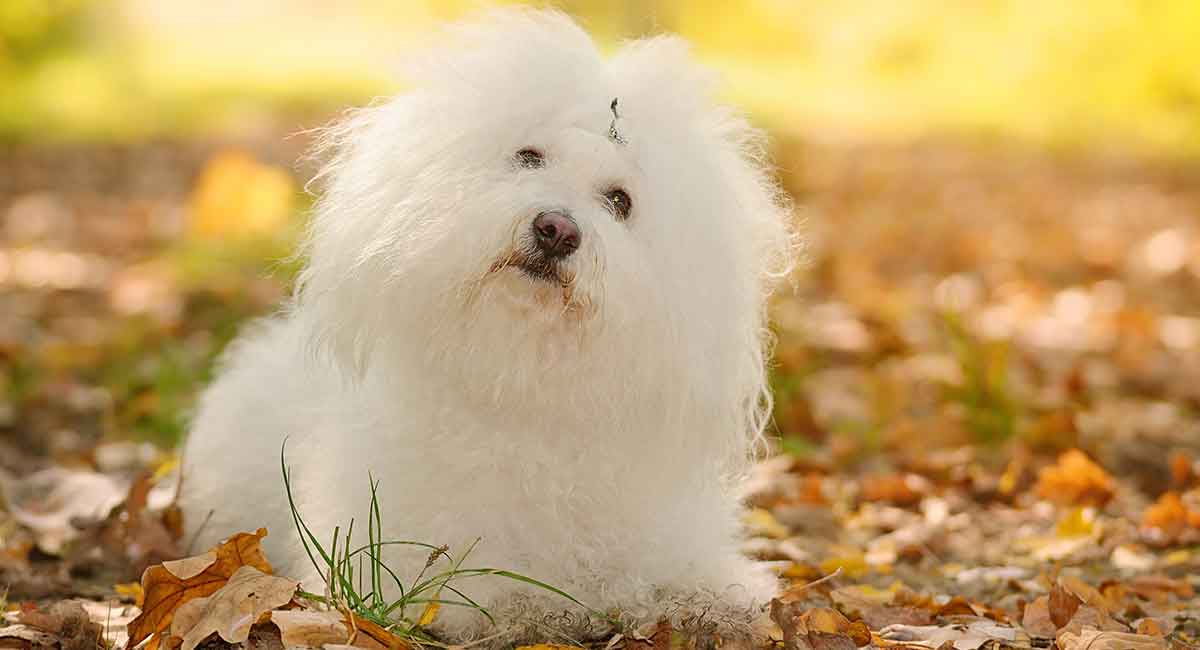 The Bolognese is an Italian dog breed. This is a small breed with pure white fur and black nose and eyes.
They are a less active breed that can be prone to separation anxiety. But are generally devoted and friendly companions.
With a very long history and aristocratic roots, these easy-going dogs make wonderful companions.
Not to be confused with a tasty pasta dish, the Bolognese Dog is well described by the adage "an oldie but a goodie".
In this article, we'll take a closer look at the Bolognese Dog including their origins, temperament, size, and suitability as a pet.
Where Does the Bolognese Come From?
As hinted at by their name, the Bolognese dog originates from an Italian city called Bologna.
Records of this breed go back as far back as the year 1200.
Not only do these dogs have a long history but they also have a bit of class about them.
Quite a few European VIPs of old are recorded as having had one of these white balls of fluff as their devoted sidekick.
The Bolognese is part of the Bichon family. Famous cousins include the Maltese, the Bichon Frise, and the Havanese.
Probably the closest of these relatives is the Maltese, but it is not known which breed came about first.
Despite these similarities, however, they are two distinct breeds possessing their very own unique charms. 
Fun Facts About the Bolognese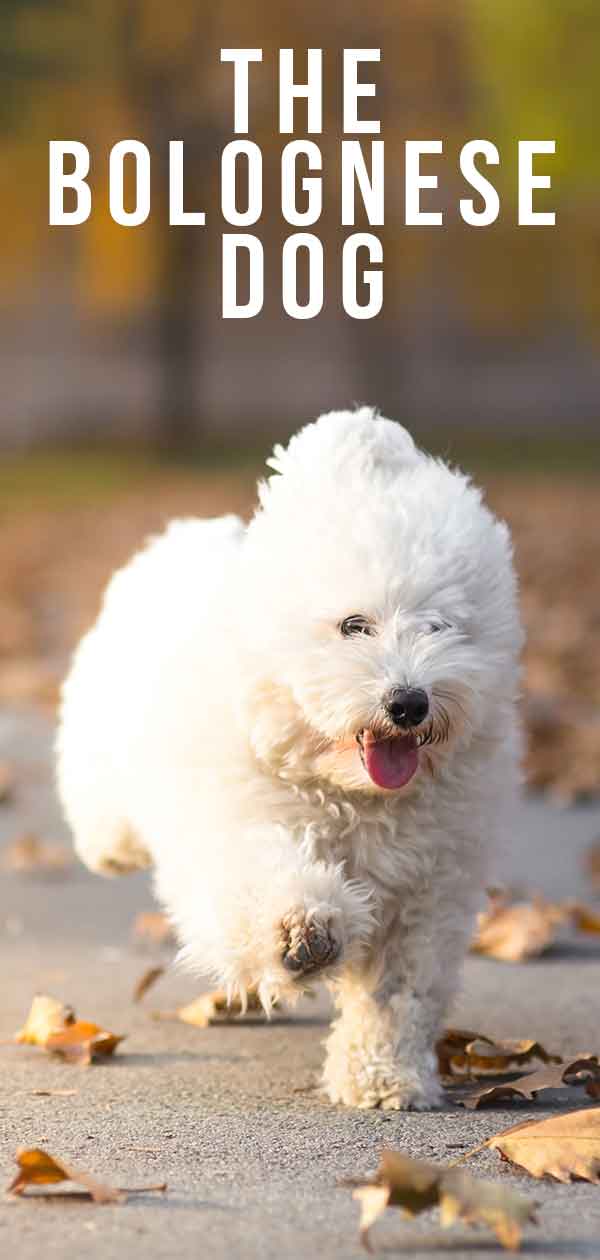 When we say these dogs have been favored by the rich and famous, we were not exaggerating.
It seems the Italian nobility had a lot to do with this, as they made a habit of giving Bolognese pups as gifts to their important friends.
This may be how Catherine the Great of Russia came to be the proud owner of one. 
They also feature in the fine arts, appearing in paintings by Titian, Pierre Breughel, and Goya.
More recently, it is stated that none other than Marilyn Monroe had one of these dogs, although it is sometimes claimed her little white dog was a Maltese.
Either way, Marilyn's doggie was from the Bichon family.
Bolognese Appearance
The Bolognese is a small dog and falls into the toy or companion dog category.
They stand from 10 to 12 inches and generally weigh anywhere from 5.5 to 9 lbs.
These small dogs are square in structure, which means their bodies are as long as they are tall (at the withers).
The coat of the Bolognese is probably one of their most distinctive features — pure white, long, and fluffy, sometimes described as cotton like. 
They have a relatively long muzzle, with black eyes and a black nose. Often their long ears are lost in the cloud of fuzzy white fur around their head.
There are no variations to the coat and coloring within this breed.
Bolognese Temperament
The Bolognese's background as a companion dog since the days of old comes to the fore when we look at their temperament.
These dogs are not very active and have a peaceful demeanor.  
Perhaps the most challenging aspect of their temperament is their devotion to their owner.
As a result, these little dogs don't take well to being left alone or being apart from their family.
So, despite being perfectly suited to someone with limited space, they might struggle if their human companion works none to five, five days a week.
Your Bolognese may be a little shy when they first meet strangers but will warm up given some time, attention and affection from the newcomer.
Fortunately, Bolognese dogs are not known to be aggressive.
Training and Exercising Your Bolognese
Perhaps one of the most challenging parts of training a teeny Bolognese pup would be how to use the potty – but it is most definitely not an impossible task!
We have some very helpful step by step guides to help you along the way. Check out our potty training guide here,  and some tips about crate training here. 
As with any breed of puppy, socialization is a must. With Bolognese dogs, however, socialization is particularly important as they are a naturally shy breed.
They are prone to fearing new people or situations outside the comfort of their usual surrounds.
If you are not entirely sure what socialization is, here is a quick rundown.
Socialization refers to introducing your pup to a variety of different environments and people.
This is best done before your puppy is 3 months old, as it is within this timeframe that your pup is learning how to handle life in the big wide world.
If you would like to know more about how to socialize your pup, along with some great ideas about where you can take them to do so, check out this article. 
Being low energy dogs, you don't need to set aside hours a day for high-intensity exercise to keep your Bolognese happy.
Having said that, they still enjoy playing with their family, and it is important for you to provide them with some exercise.
Generally, games inside the house or a small yard or taking them for a walk around the neighborhood is a good amount of activity for these dogs.
Bolognese Health
The Bolognese is known to be a relatively healthy breed. You can expect one of these dogs to live from 12 to 14 years of age.
Problems that seem to crop up from time to time include eye issues and knee problems.
For this reason, it is recommended that before you buy your Bolognese puppy, ask for proof that health screens for these conditions have been performed by the breeder.
If you are looking for one of these dogs in another country, search for the relevant bodies which oversee these tests.
For instance, in Australia, eye tests are overseen by the Australian Canine Eye Scheme. You can find out more about it here. 
Patellar luxation is an issue that is common in smaller breeds. With this condition, the dog's kneecap slips out of place, resulting in limping.  
Often surgery is required to prevent the condition from becoming worse.
A patellar evaluation can be carried out by qualified veterinarians, and it is recommended that breeders regularly check their dogs.
This will ensure the problem is not being passed through generations of pups.
Care and Grooming Requirements of the Bolognese
Despite their long, fluffy coat, the Bolognese does not shed heavily. However, they still need to be groomed to ensure their coat does not end up a matted mess.
Traditionally these dogs are left untrimmed, but even with a full "untrimmed" coat, the fur needs to be trimmed up around their eyes to keep them infection free.
Some like to trim their Bolognese's coat to about an inch if they are not up to maintaining the full coat.
It is also important to check their ears, as they are long. Such long ears in combination with all that fur can be a recipe for ear infections if left unchecked.
Does the Bolognese Make a Good Family Dogs?
These dogs make great companions and enjoy good health. However, suitability as a family pet really depends on your family.
If you are after a rough and tumble pooch to take on adventures, we suggest you look elsewhere.
On the other hand, if you would like a dog to play hide and seek indoors, go for short walks around the block with, or play fetch with in living room…
Perhaps you have found your perfect match in a Bolognese!
Generally, retirees, "indoorsy" people, or couples without small kids will suit these dogs.
Rescuing a Bolognese
If you think these dogs are right for you, then don't need to start searching for your nearest breeder right away. You may be able to rescue one of these dogs!
Granted, this may mean you don't get a puppy. But some people are happy to skip the puppy stage and welcome a more settled, mature dog into their family.
Check at rescue shelters or contact Bolognese breed clubs for available rescue dogs.
Some of these rescue dogs may have had a rough start but giving a dog another chance is highly rewarding.
Finding a Bolognese puppy
If you would like a puppy, then it is time to start hunting for a reputable breeder.
If you would like some tips to help you with your search, then have a look at our puppy search guide. 
It is all too easy to get pulled in by the cute puppies you see in the windows of pet shops. Please avoid buying one of these puppies.
As cute as they are, they are most usually the product of cruel puppy farms and buying one of these pups only encourages this practice.
In puppy farms, also referred to as puppy mills, dogs are kept in unsanitary conditions and often neglected.
They can often suffer from untreated illnesses and injuries and are not allowed the freedom to be dogs and enjoy life with all the exuberance dogs do.
Happily, public awareness of this cruel practice is on the rise.
The UK Government has recently announced that it will ban the sale of pups and kittens by third parties (i.e., Pet shops), which means prospective buyers will have to deal directly with a breeder. 
Even when dealing directly with a breeder, make sure you visit the premises to view the conditions the dogs are living in, and ask for proof of health tests.
Ask questions about their family background and make sure you meet the parents of the puppies (at the very least the mother).
By doing this you will be comfortable with the way your pup was raised, and unscrupulous breeders will have no place to hide their cruel practices.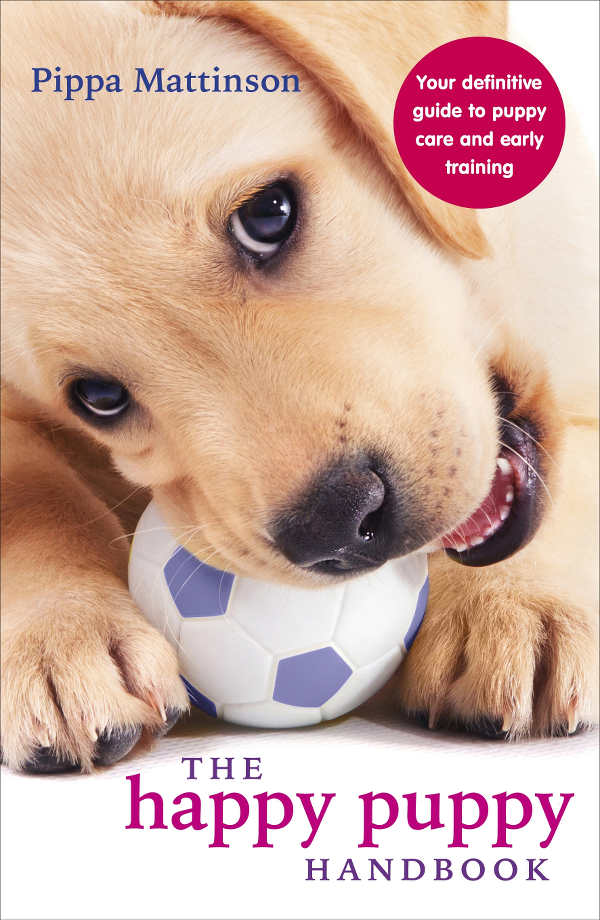 Raising A Bolognese Puppy
While the Bolognese is a distinct breed with certain predictable traits, each dog is still an individual, so there is no formula that will work for training every Bolognese pup.
It is most important you get to know your dog and build a trusting, healthy relationship with them.
Having said that, there are some tried and true tips and methods that we can share that will help you along the way.
To find out more, check out our dog training guides here. You can also find out about puppy development stages in this guide! 
Pros and Cons of the Bolognese
Cons
Will require grooming especially if you don't clip them

Not good for people who are not home much

Can be a little shy with strangers
Pros
Devoted and loyal

Do not require hours of exercise to keep them healthy and happy

Don't shed much, despite their long fluffy coat
Similar Breeds
As part of the Bichon family, any other Bichon breeds will be similar to the Bolognese.
So, the following dogs will all have characteristics similar to those of the Bolognese:
Bolognese Rescues
If you are keen to rescue a Bolognese, here is a list of some organizations which either rescue the breed or might be able to point you in the right direction.
If you know of any other rescue organizations, please let us know in the comments section below.
Is the Bolognese Right Dog for Me?
If you want a devoted, calm, low-energy dog that is happy to spend their days pottering around the house with you, the Bolognese is a great choice!
Unless you clip them, there will be some upkeep in terms of grooming. But they don't shed much so they won't leave too much white fluff behind on your carpets and couch.
As long as you give them a bit of your time, you can hope to have a lifelong friend in a Bolognese.
Do you own a Bolognese or are you considering taking one of these fluffy white pups home? We'd love to hear in the comments below.
Related Articles
References and Further Reading
Australian Veterinary Association
Federation Cynologique Internationale
Rouch JK. 1993. Canine patellar luxation. The Veterinary Clinics of North America. Small Animal Practice.