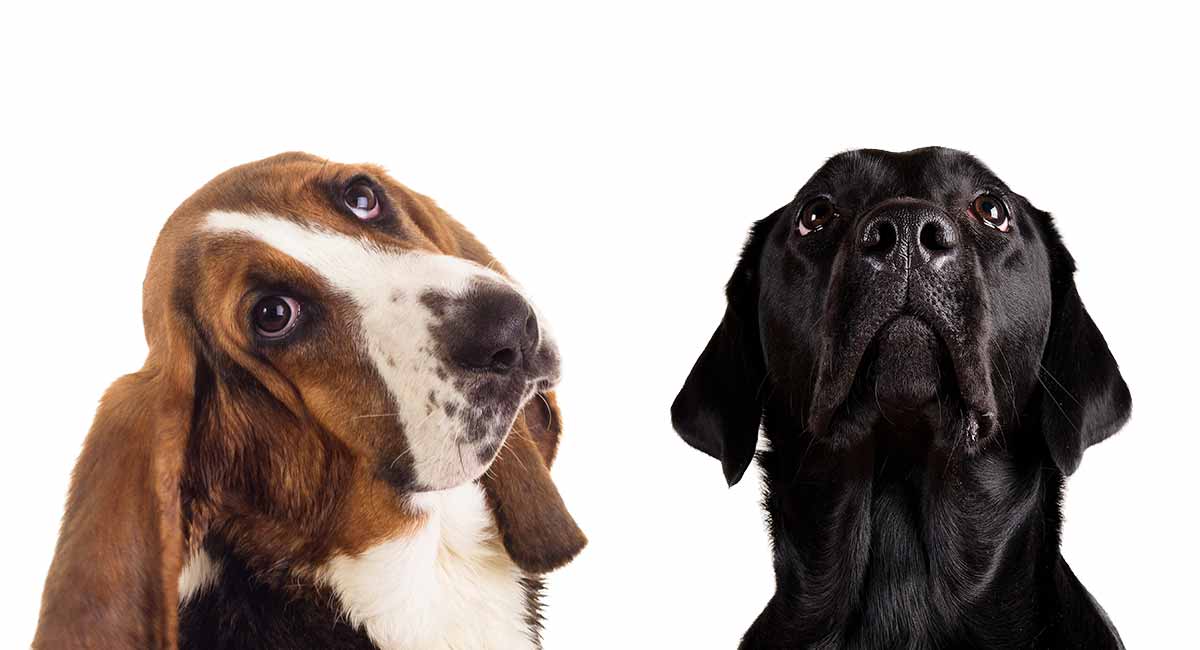 Bassadors are a mix between the Basset Hound and Labrador Retriever.
Due to the difference in appearance between the Basset Hound and Lab, a Bassador mix puppy could look like either parent or anything in between.
Bassadors range from 12-24 inches tall and weigh 40-80 lbs.
In this guide, we will look at the history of the mix, fun facts, temperament, health conditions and how to find a healthy puppy.
Continue reading to find out more about the Bassador.
Where Does the Bassador Come From?
The Basset Hound breed and the Bloodhound breed share similar ancestors from France. They are well-known hunting dogs, with incredible scent skills. Basset Hounds were bred to hunt small prey like rabbits and foxes with human hunters.
The Labrador Retriever belongs to the gun-dog group and were hunting companions. They originate from the Labrador Region of Canada and were brought back to England by the traveling upper class.
Nowadays, they are one of the most popular family pets due to their loving nature and outgoing personality.
Purebred vs. Mutt
Many people think that a purebred dog is better to have than a mutt, but does combining two breeds cause a problem?
Purebred dogs are the product of narrowing the canine gene pool. The dogs are only bred from their breed, and genetic variation continues to shrink.
Due to the nature of purebred breeding, many offspring are produced from popular sires. This narrows the gene pool even further. As most purebred dogs are a part of a small gene pool, any health ailments that were once cross-bred out, have a higher prevalence among the breed.
In the case of the Basset Hound, the dwarfism gene appears in every purebred dog. This increases the risk of severe conformational deformities and diseases. This 2018 article emphasizes the risks of inbreeding in the Basset Hound.
Unplanned Pregnancies
Mutts can have their range of health ailments. Many mutts are the result of an unplanned pregnancy.
An unplanned pregnancy means that the female dog didn't have the best nutrition and care throughout her pregnancy. This can result in small unhealthy puppies.
With that being said, an unplanned pregnancy is very different from purposeful cross-breeding. Cross-breeding two breeds, who are healthy and don't carry the same ailment genes, are likely to produce very healthy offspring.
This is not the case for Bassadors. The Basset Hound has a long list of common health ailments due to dwarfism and mixing this breed with another should be avoided.
Fun Facts About the Bassador
Since both breeds are known for their easy-going personality, it's no wonder they feature in many famous films and are loved by celebrities.
Basset Hounds have been famously owned by Frank Sinatra, Elvis Presley, Angelina Jolie, Marilyn Monroe, George Clooney, Clint Eastwood, and Jennifer Lawrence.
The Basset Hound features in the following films:
12 Dogs of Christmas
The 40-Year-Old Virgin
American Pie
Christmas With Holly
The DukeDragonheart
It's a Dog's Life
Krull
Living it Up
Nanny McPhee
The Pursuit of Happiness
Spider-man 2
Celebrities like Ann Hathaway, Drew Barrymore, Sarah McLachlan, Minnie Driver, Dick Cheney, Kevin Costner, Bill Clinton, Sandra Bullock, and Edie Falco all own Labs and love the breed.
The Labrador Retriever features in the following films:
Marley & Me
The Incredible Journey
In Conclusion
Bassador Appearance
The Bassador could look more like one parent than the other. It could also be a complete mix of the two or anything in between.
Take a look at our summary of the parent's appearance to see just how different one Bassador can look from another.
Basset Hound Appearance
The Basset Hound has a variety of different appearances. They have short legs, with a deep chest and long back.
They will always have at least 2 colors on their coat, normally 3. Common colors include black, white, brown, lemon, red, tan and blue. They often have black markings and speckled patterns.
They weigh 40-65 lbs and range from 12-15 inches tall.
Labrador Retriever Appearance
They have floppy ears, a short thick coat, and a chunky tail. Muscularly built, they are agile and can weigh between 50-80 lbs. They are generally 21-25 inches tall.
They come in 3 colors: black, yellow and chocolate brown. While black Labs are generally favored as working gun dogs in the UK, yellow and chocolate brown Labs are commonly seen in the show ring.
In the US, chocolate Lab are popular hunting companions.
Labs generally come in the show or working variety. Show dogs tend to be stockier and hold more fat. The working breed is more streamlined, with a lighter, agile appearance, making them perfect working dogs.
Bassador Temperament
Both breeds are known to have a good temperament are suited to family life.
The Lab is more energetic than the Basset Hound.
Both are trainable and the mix will be easy to teach new commands, socialize and raise with small children or other pets.
Training Your Bassador
All puppies will need to be house trained. See our potty training guide here for more detailed information on how to get your Bassador to go outside easily.
Both the Lab and Basset Hound are known for their easy-going placid nature. As with all puppies, it is important to socialize them to a variety of people and situations when they are young. If you do this, you shouldn't encounter any temperamental surprises.
Basic dog training should always be taught, no matter the breed. The younger you start, the easier it will be.
Due to the hunting nature of the Lab and the Basset Hound, smelling and scent exercises will keep this dog occupied.
Bassador Health
The Basset Hound, due to the prevalent dwarfism gene, generally has many medical problems that need specialist care throughout its life. We do not recommend breeding the Basset Hound with another breed because of the potential health conditions and occurrence of conformational deformities.
If you do purchase a Basset Hound or a mix like a Bassador, we recommend you get confirmation of the appropriate health tests recommended for the breed. Check out the Basset Hound page on the Dog Breed Health site for more information.
The Labrador Retriever is generally a healthy breed but can be susceptible to certain conditions if overweight or elderly.
Conformational Defects
The Basset Hound has short legs with a long spine, leaving its spine open to injuries like slipped disks. The short legs put stress on limb joints, increasing the risk of conformational deformity and joint disease like arthritis.
The Lab is a well-built agile dog that rarely suffers from conformational deformities. This does depend on the individual parents and correct nutrition and exercise while maturing.
Other Health Conditions
Unfortunately, there is no genetic screening for the below diseases common in the Basset Hound:
Intervertebral disc disease
Epilepsy
Patellar luxation
Panosteitis
Eye Disease: Entropian/Ectropian, keratitis, glaucoma, lens luxation
Dystocia
Cervical vertebral malformation
Malassezia dermatitis
Urolithiasis
Gastric torsion/ bloat
Cancer: trichoepithelioma; nasal carcinoma; lymphoma; squamous cell carcinoma
The Labrador Retriever suffers from common health conditions too:
Patellar luxation
Cruciate disease
Hip dysplasia
Diabetes mellitus
Gastric torsion/bloat
The Bassador could have any combination of the above diseases.
Life Expectancy
Basset Hound lives for 12-13 years.
The Lab lives for 10-12 years.
The Bassador generally lives for 10-12 years. This is heavily impacted by weight, health, nutrition, exercise, and breeding. Research from 2010 highlights the effects of health and mortality rates on different breeds of dogs.
Grooming
Both breeds shed and drop fur, so you can guarantee the Bassador will require regular coat maintenance to prevent matting and ensure a healthy coat.
Feeding
All dogs thrive on a healthy, well-balanced diet.
You can look at feeding a raw diet to your dog. You can also opt for a high-quality grain-free kibble that contains all the nutrients required and can be portioned to your dog's exact measurements.
Don't forget to provide fresh drinking water at all times.
A Bassador would benefit from additional joint supplementation like glucosamine.
Do Bassadors Make Good Family Dogs?
The personality and temperament of a Bassador do make it a great family pet. The health concerns are worrying, and we, therefore, can't recommend getting one as a puppy.
If you desperately want a Bassador, then look at rescuing an adult. The benefit of this is any health ailments would already be known, and you won't be caught by any surprise diseases like with a puppy from a breeder.
Rescuing a Bassador
Rescuing any dog is a rewarding experience. It is worth considering rescuing a Bassador so you know of any health ailments before bringing the dog home.
If you are looking to rescue a Bassador, contact your local animal shelters and dog pounds.
Finding a Bassador Puppy
Finding a healthy puppy from a recognized breeder should be your priority. Always avoid pet stores and puppy mills. Many of these pups can come from overbred mothers with a long list of health problems.
As we discussed above, a mix has a higher chance of avoiding serious health problems as the genes of 2 different breeds are being mixed. This is one of the reasons mixes are becoming increasingly popular.
Certain diseases can also become very serious in a mix if both parents are carriers for the disease.
Unfortunately, this is the case with the Bassador. If you like the breed, take a look at the 'Similar Bassadors and Breeds' section below to find other suitable Lab crosses that are healthier then the Bassador.
For more information, visit our puppy search page to help you find your perfect, healthy pup.
Raising a Bassador Puppy
Like any puppy, this mix will need basic puppy training and then more advanced training for adult commands. Puppies require specialist care, nutrition, and monitoring to ensure they mature healthily.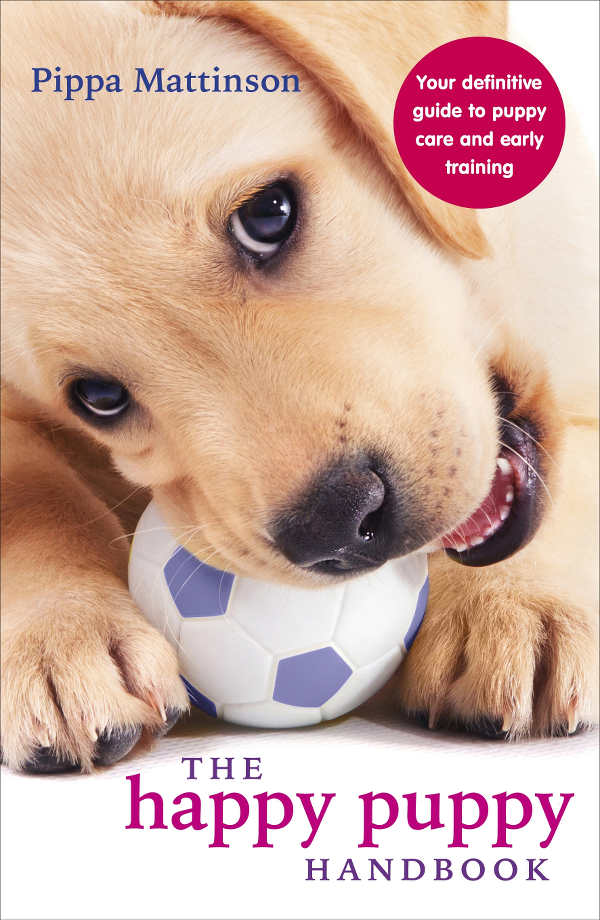 The Bassador will learn quickly through positive reinforcement, by rewarding and giving treats. This means giving a reward for the correct behavior and ignoring incorrect behavior.
Puppies have different training and developmental stages as they grow and mature.
Pros and Cons of Getting A Bassador
Cons:
Serious risk of debilitating health conditions
Will require a lot of extra care
Potentially high veterinary bills
Pros:
Excellent personality
Good with children
Enjoys being around people/social
Similar Bassadors and Breeds
Due to the list of health concerns, we can't recommend the Bassador as a healthy dog. However, if you are looking for a small Lab, there are a few other mixes you could consider:
Miniature Shetland Sheepdog x Labrador Retriever
Bassador Rescues
There are some breed-specific shelters that may have the Bassador:
USA
Australia
UK
If you know of any local shelters that contain Labs or Basset Hounds, let us know in the comments section so we can add it to the list.
Is a Bassador Right for Me?
Due to the dwarfism gene being prevalent in the Basset Hound, we don't recommend producing mixes with this breed.
If you are still interested in the breed, rescuing an adult can help you avoid unknown health ailments and make an informed decision when rescuing the dog.
References and Resources
Adams, V., Evans, K., Sampson, J. and Wood, J. (2010) Methods and mortality results of a health survey of purebred dogs in the UK. Journal of Small Animal Practice 51, 512-524.
Basset Hound | Dog Breed Health (2019) . Dogbreedhealth.com
Cecchi, F., Carlini, G., Giuliotti, L. and Russo, C. (2018) Inbreeding may affect phenotypic traits in an Italian population of Basset Hound dogs. Rendiconti Lincei. Scienze Fisiche e Naturali 29, 165-170.
Packer R.M.A., Hendricks A., Tivers M.S., Burn C.C. (2015) Impact of Facial Conformation on Canine Health: Brachycephalic Obstructive Airway Syndrome. PLoS ONE 10(10): e0137496. www.doi.org
Beuchat. "Health of purebred vs mixed breed dogs: the actual data." The Institute of Canine Biology. 2015.