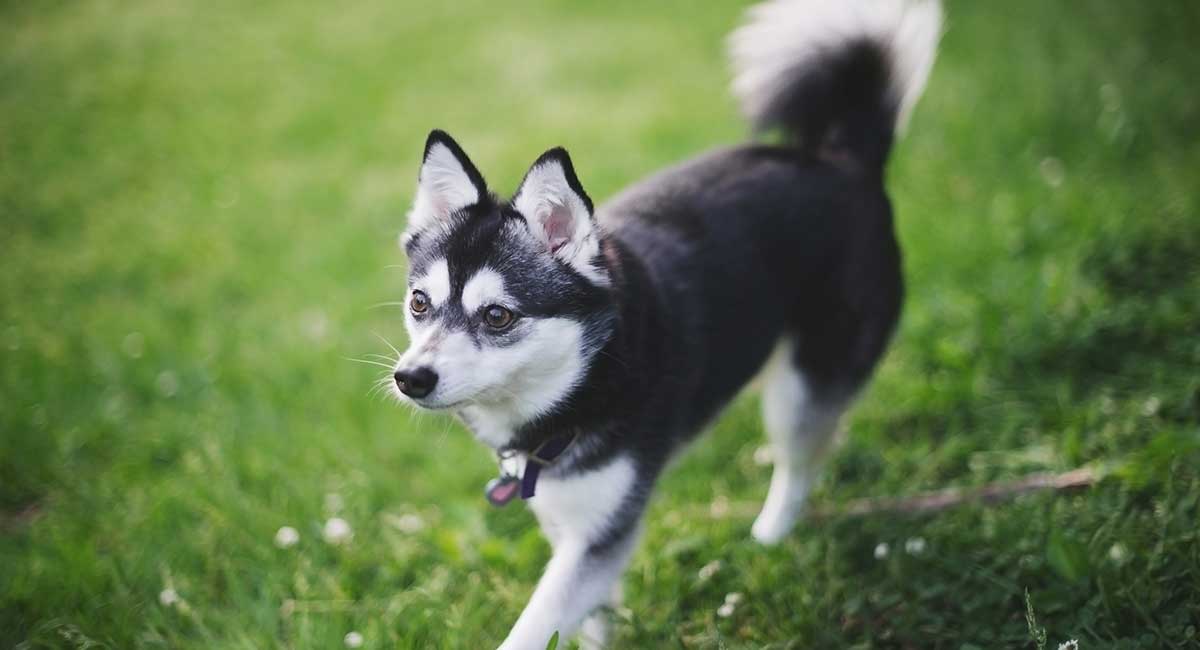 The Alaskan Klee Kai is a beautiful breed that is commonly referred to as a miniature Husky due to an extremely similar appearance.
Imagine a Husky, then shorten this dog by about five to 10 inches. You now have a good idea of what a Klee Kai looks like.
They are a relatively new breed that isn't recognized by the American Kennel Club just yet.
However, that hasn't stopped them from being loved by canine enthusiasts the world over.
In this article, we aim to give you all the information you need on this unique and intriguing breed, including their temperament and health issues.
So let's see what we can find.
Where Does the Alaskan Klee Kai Come From?
The Alaskan Klee Kai was originally developed in the 1970s by a breeder named Linda Spurlin in an effort to create a companion-sized version of the Alaskan Husky.
To develop the Klee Kai, Spurlin bred Alaskan Malamutes and Siberian Huskies together, along with Schipperkes and the American Eskimo Dog to help miniaturize the breed.
Like many dogs we now recognize as purebred, the Alaskan Klee Kai actually started out as a combination of numerous breeds.
After almost two decades of breeding, the Alaskan Klee Kai developed enough that it was available to purchase by the general public.
As the Alaskan Klee Kai was bred to be a companion dog, it proved to be of interest to families who loved the appearance of the Husky but couldn't deal with their size and high drive.
The Klee Kai has steadily been rising in popularity ever since.
Fun Facts About the Alaskan Klee Kai
The Alaskan Klee Kai isn't recognized by the AKC.
But spayed and neutered dogs can be signed up for the AKC Canine Partners program and entered into various events.
This breed is still small in number, meaning it is quite rare.
Spurlin no longer breeds the Klee Kai; however, other breeders continue to keep the breed going.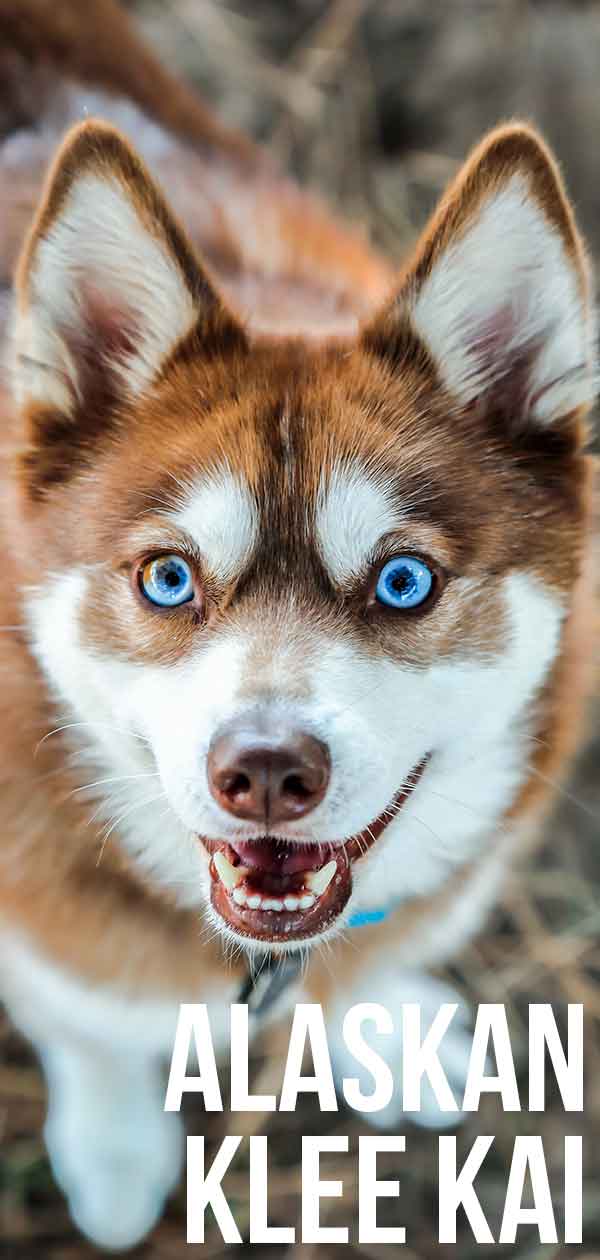 Alaskan Klee Kai Appearance
As mentioned earlier, the Alaskan Klee Kai looks remarkably similar to a Husky.
This is due to the fact that they still share a significant amount of genetic information with both the Siberian Husky and the Alaskan Malamute.
However, they do look unique in their own way. Here is what you can expect to see in a Klee Kai.
Height and Weight
Alaskan Klee Kais range from small to medium dogs, depending on which variation they are.
There are toy, miniature and standard versions of this breed. Toy versions are the smallest, and a standard is the largest.
See below for the exact height ranges of each type.
Toy Alaskan Klee Kai—Up to and including 13 inches
Miniature Alaskan Klee Kai—13 to 15 inches
Standard Alaskan Klee Kai—15 to 17 inches
The Klee Kai may weigh anywhere between 5-22 pounds, depending on which size variation they are.
Their weight should be proportionate to their size. They should appear neither too plump nor too thin.
Physical Traits
As for their physical features, they have erect and medium triangular ears, with strong muzzles and intelligent and alert expressions.
They should have strongly proportioned bodies with moderately deep chests and strong backs.
Their tails should be of medium-length and naturally curl, commonly resting on the back of the dogs.
These tails should be significantly fluffy.
Coat and Colors
Finally, the Klee Kai has a straight double coat.
The outer coat may vary in length but should always be well-furred and not so long that it hides the outline of the dog.
Some feathering may be possible on the rear of the legs, buttocks, the underside of the body and the ears.
The undercoat should be soft and thick.
As for the possible coat colors, the Klee Kai is commonly seen in shades of black, gray or red.
This is usually patterned with white patches on the legs, tail, chest, face, ears and underside of the body.
Other markings that may be present include lighter patches on the forehead, a dark outline around the eyes, a dark or white tip of the tail, and a full facial mask.
Alaskan Klee Kai Temperament
The Klee Kai is a highly energetic and playful dog that can make for quite the character within the right family.
However, there are some potential temperament issues within this breed that you need to be aware of before making any decisions.
Firstly, this breed can be very reserved and distrustful of strangers.
Because of this, they can make good watchdogs.
However, it is still heavily recommended that this breed is socialized from a young age and throughout life to prevent their aloof nature developing into anything worse.
The Klee Kai can be quite vocal; rather than barking, they commonly howl and scream.
Therefore, this breed may not be a good fit for families who live in close quarters with neighbors.
They also tend to be quite the escape artists; due to this, they need a completely secure yard to exercise and play in at home.
It's also important to acknowledge that many Klee Kai vary significantly in how affectionate they are toward their owners.
Some love to cuddle and sit in your lap, while others prefer to have their own space.
It's very difficult to not pet such a cute-looking dog of course.
But it is important to keep this in mind; if you are looking for a cuddly dog, you may have to look elsewhere.
Training Your Alaskan Klee Kai
The Alaskan Klee Kai is a very intelligent breed, much like the Huskies they are descended from.
They are highly trainable and can quickly learn new commands.
However, if you catch them in a mischievous mood, they may desire to simply play around with you rather than actually learn.
In such cases, they can be a bit of a handful.
Using positive, reward-based training will always win out in the end though.
Framing the training as a game can also help keep them focused.
If you require any help in training your Klee Kai, we have plenty of resources on the subject. Check here:
If you are struggling to get through to your Klee Kai, never just give up.
Always hire a professional to take care of it if you are unable to do it yourself.
Skipping training will allow bad behaviors and habits to develop within your Klee Kai.
They will be much harder to break later in life, so it is important that training is carried out thoroughly from a young age.
Both socialization and obedience training is very important within this breed.
Help them keep their playful sides under control and prevent their natural aloofness from becoming anything worse.
Exercising the Alaskan Klee Kai
Alaskan Klee Kais are energetic and high-activity dogs.
They'll require a significant amount of exercise to stay fit and happy.
A moderate walk with some time off the leash to run about is usually sufficient for this breed.
Be sure to keep this in mind and ensure that you can fulfill these daily exercise needs before deciding on an Alaskan Klee Kai.
Alaskan Klee Kai Health
The Alaskan Klee Kai has an average life span of around 10-13 years.
And while they are generally regarded to be a healthy breed, they can still be prone to some potentially severe health issues.
It's a good idea to familiarize yourself with these conditions just in case.
Health Concerns
One concern is a bleeding disorder known as Factor VII Deficiency.
Previously found within Beagles, this condition is where the blood does not clot properly, causing excessive bleeding after injuries or surgery.
If your Klee Kai has this condition, it is important to be extra careful to avoid injury within your Klee Kai.
If any scrapes or cuts do occur, they will need to be taken to the vet to help stop the bleeding.
This breed has also been found to be predisposed to developing hypothyroidism.
This is where the thyroid gland does not produce enough hormones, which can cause various symptoms such as lethargy, hair loss and weight gain.
Finally, patellar luxation has also been identified within this breed.
In affected dogs, the kneecap easily slides out of place and dislocates during exercise or even just walking.
This is very painful and requires surgery to correct.
How to Avoid These Issues
As the Klee Kai was bred with their health in mind, they are not significantly predisposed to any life-threatening genetic health conditions.
However, the issues outlined above can still be debilitating.
Therefore, it's recommended that you purchase this breed from a reputable and trustworthy breeder to have the best chance of receiving a healthy Klee Kai.
A good breeder should have screened their litter for any potential health issues and will allow you to see the results of any health evaluations performed.
Feeding and Grooming Your Alaskan Klee Kai
An Alaskan Klee Kai will do well on high-quality dog food.
If you are unsure as to what or how much to feed this dog, work with your vet to create a diet plan.
This will help ensure that you are covering all their nutritional needs each day. Finally, the Klee Kai does shed a lot.
They go through two major shedding seasons a year, during which you may need to brush daily to keep on top of all the dead hair.
During the rest of the year, brushing two to three times a week should prove sufficient.
It's also important to acknowledge that grooming isn't all about their coats.
Their nails will need trimming regularly to prevent discomfort.
Their teeth need frequent brushing to help prevent painful dental diseases from occurring.
Do Alaskan Klee Kais Make Good Family Dogs?
The Alaskan Klee Kai was bred to be a companion dog, and it does fulfill that role.
It can be a great fit for families as a playful entertainer with tons of personality.
However, this may not be true for every family out there.
Not every household has the time to properly fulfill the Klee Kais' exercise requirements every day.
If you're thinking of getting this breed, consider whether you will be able to take at least an hour out of your schedule every day to properly exercise them.
Many Klee Kais can be good with kids and other family pets, provided that they have been socialized together from a young age.
However, as mentioned before, some do not like to be cuddled.
They may react defensively to a young child squeezing and petting them too much.
Therefore, we can't recommend this breed to families with young children.
The fact that they are very vocal dogs means they are ill-suited to apartment living.
Think of your neighbors before you decide on this breed.
If you can fulfill their daily requirements and provide them with a well-fitting home for them to live, the Klee Kai may make a good choice for you.
Just be sure to consider all your options first.
Rescuing an Alaskan Klee Kai
Adopting a Klee Kai rather than purchasing a puppy from a breeder can be a good option that offers some benefits.
For example, adoption allows you to take on a dog with a detailed background who is already an adult.
You know beforehand what you would be getting into; their personalities and current health would be explained to you by staff.
This helps remove some of the inherent risks that come with purchasing and raising a puppy.
You never know for sure how they are going to turn out.
However, many dogs within rescues are there due to health and behavior problems in the first place.
You may have to prepare to deal with some of these issues if you do decide to adopt.
If you find an Alaskan Klee Kai you would like to adopt, you will be interviewed by staff as to ascertain whether you would be a good fit for the dog.
Questions will be asked about your previous experience with dogs and your current family situation.
Home visits may also occur. From here, you will either be allowed or denied adoption of the dog.
Finding an Alaskan Klee Kai Puppy
If you decide to purchase from a breeder, it's key that you take measures to ensure that you have the best chance of receiving a healthy puppy.
Unfortunately, there are many bad breeders out there who would happily sell you an unhealthy and untrained puppy.
Such people sacrifice the welfare of their litters for more efficient sales.
They do not care for their puppies past the bare minimum nor do they screen them for genetic health problems.
This leads to the puppies sold from such establishments being riddled with health problems and behavioral issues.
It is in your best interest to avoid such places and not give them any business.
Sadly, pet shops should also be avoided when it comes to purchasing puppies, as such places commonly buy their stock from the breeders we just described.
Instead, search for a breeder with a discerning eye. Look for one that is recognized by reputable breeding societies.
It can also be a good sign if they have positive feedback from previous customers.
A good breeder will be able to talk honestly about their line of dogs and will not evade questions.
You should be able to see the parent dogs and proof of genetic health for them and the puppies.
If a breeder cannot provide these things, do not purchase from them and find someone else.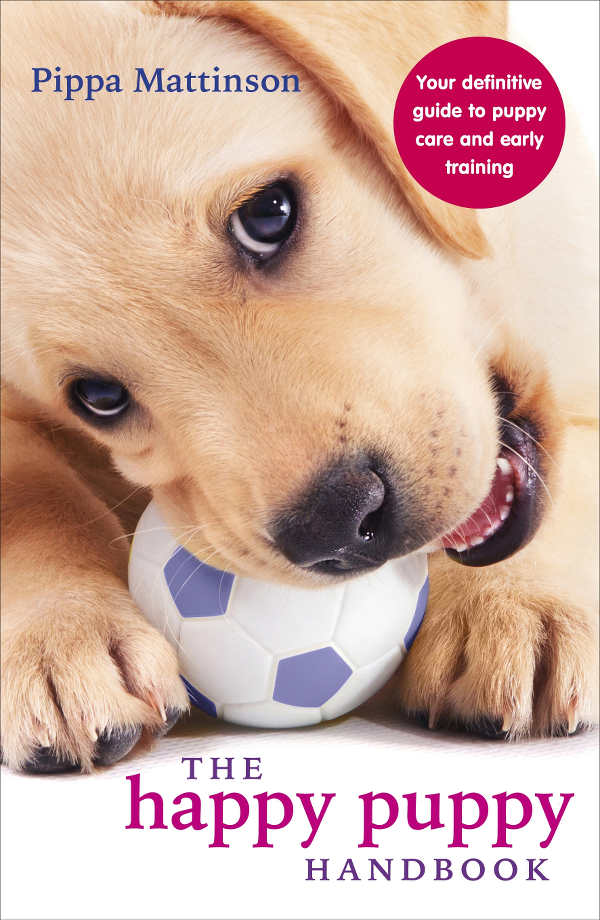 Raising an Alaskan Klee Kai Puppy
Even the most seasoned dog owners sometimes struggle at times with raising their mischievous puppies into well-mannered adults.
But fear not. We have plenty of resources on the subject so that you can get your puppy on track as quickly as possible.
Alaskan Klee Kai Products and Accessories
If you do decide to go with this breed, you will need some items on the market that will help both you and your dog have an easier time of things.
We'd recommend a harness over a leash, due to the many benefits they hold.
If you're interested in learning why and want some suggestions, check this article here.
Grooming tools can also be a lifesaver; especially with a breed that sheds as much as the Klee Kai.
Pros and Cons of Getting an Alaskan Klee Kai
Here is a quick summary of both the good and bad of this breed.
Pros:
Filled to the brim with character
Very alert, can make a good watchdog
Generally a healthy breed, with few genetic concerns
Many get along with other family pets provided they have been socialized
Cons:
High daily exercise requirements
Sheds a lot
Very vocal; howls and screams
Escape artist, requires a secure area to play
Wary of strangers
Similar Breeds
It's always good to not rush into purchasing a breed, even if you are absolutely in love.
There may be better-suited breeds out there for you and your family situation.
Here are some similar breeds to the Alaskan Klee Kai that you may be interested in:
Alaskan Klee Kai Rescue
Unfortunately, as the Klee Kai is a relatively new breed that hasn't taken off just yet, there are a lack of rescue centers dedicated to this breed.
However, you may have luck searching for rescue groups who cover Huskies and their crosses and variations.
Failing that, you may get lucky searching with rescues devoted to all dogs.
Here are a few places to help you get started on your search.
U.K.:
U.S.:
Canada:
Australia:
If you have found anywhere that specializes in rescuing the Klee Kai, let us know below, and we'll add it to the article.
Is an Alaskan Klee Kai Right for Me?
Sadly, we can't answer that question for you.
But we would advise that you think long and hard about whether this breed would be right for you.
It's important to never jump straight into buying a breed on looks alone.
Consider whether you can fulfill this breed's daily needs and whether your family is right for the Klee Kai.
The Klee Kai can make for a great companion, but it isn't for everyone.
Have you ever owned this breed? What do you think about the intriguing Klee Kai?
Let us know in the comment section below.
References and Further Reading:
Ackerman, L.J., 2011, "The Genetic Connection: A Guide to Health Problems in Purebred Dogs," American Animal Hospital Association
Gough, A., et al., 2018, "Breed Predispositions to Disease in Dogs and Cats," John Wiley & Sons
Kaae, J.A., et al., 2008, "Hereditary Factor VII Deficiency in the Alaskan Klee Kai Dog," Journal of Veterinary Internal Medicine