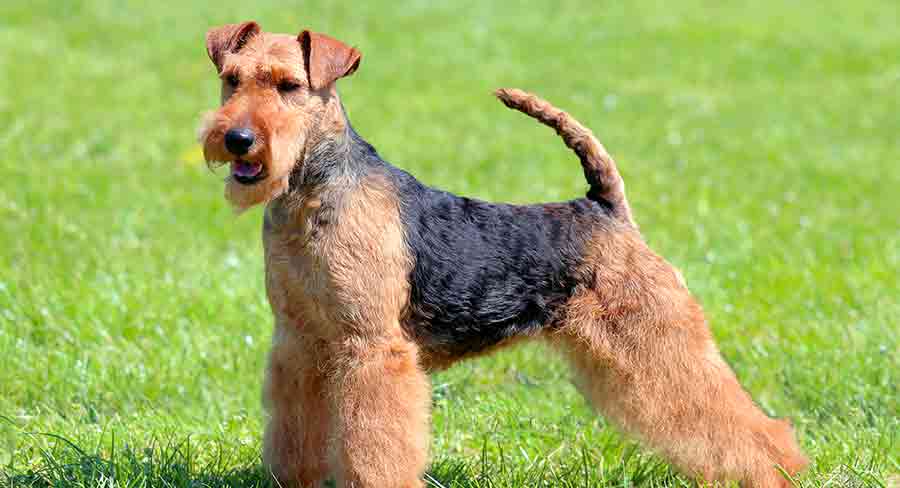 The Welsh Terrier breed is clever, alert, and friendly. Especially to its close family members.
Adult Welsh Terrier dogs grow to around 15 inches tall and weigh around 20 pounds. Females are often smaller than males.
They shed occasionally and will need brushing two or three times a week. Their coat can be hand stripped to maintain its condition.
Are you getting ready to bring a Welsh Terrier into your family?
Welsh Terrier Frequently Asked Questions
If you're thinking about bringing this little Terrier breed into your home, there are a few key points you'll need to learn first.
Let's take a closer look, to help you decide if the Welsh Terrier suits your family.
History and Original Purpose
As its name suggests, the Welsh Terrier first originated in northern Wales.
Like many other terrier breeds, these little dogs were first bred to hunt. They would most often hunt badgers, foxes, and otters.
This original purpose has shaped the breed's temperament as we know it today. Hunting and battling badgers required a fierce, alert, and brave dog.
Today, Welsh Terriers are more common as family pets.
But, you may occasionally find one that is still fulfilling its original sporting role.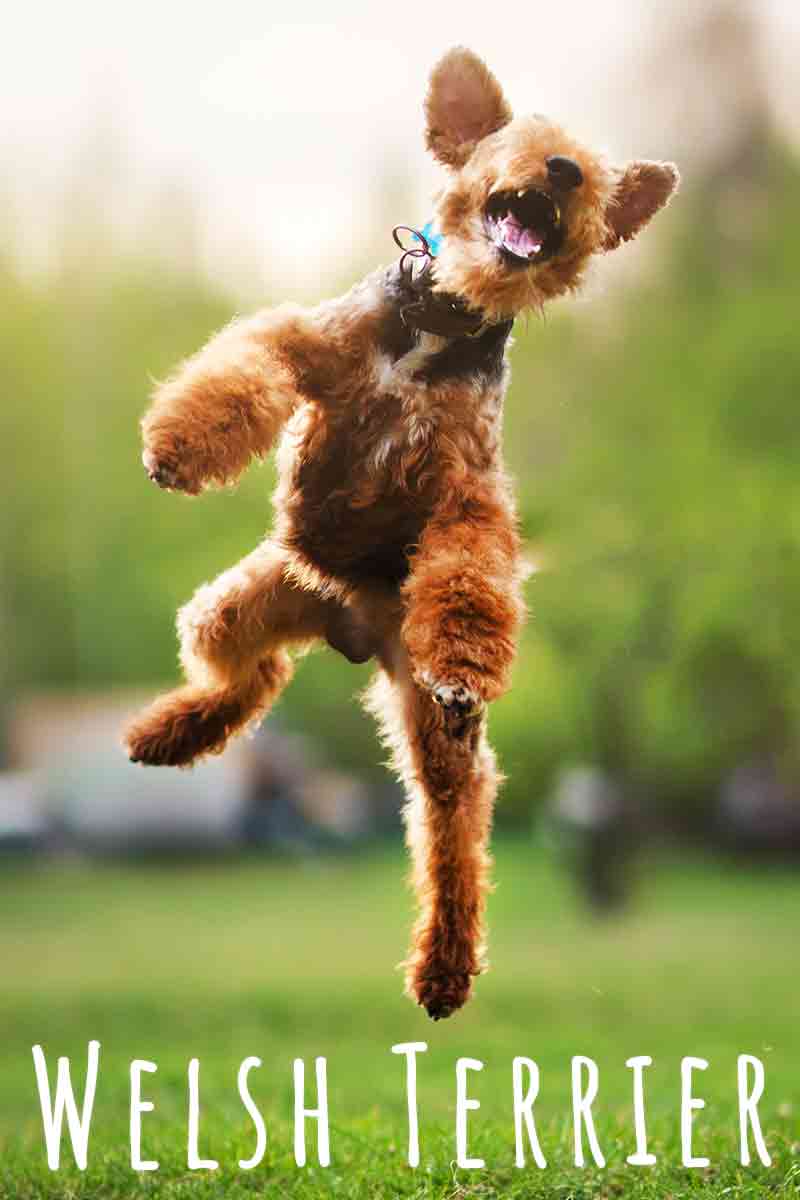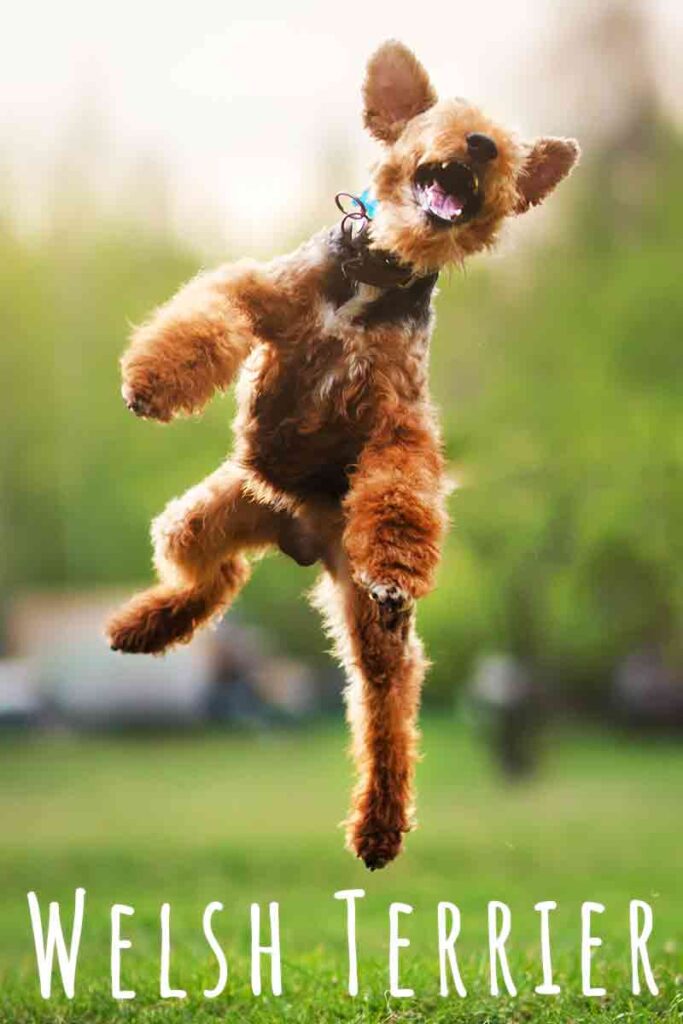 Fun Facts About the Welsh Terrier
For a while, the Welsh Terrier was also known by the names 'Old English Terrier' and 'Black and Tan Wire Haired Terrier'.
These little dogs have been around since the 1700s. But, they weren't recognized by the AKC until 1888!
And, through history, the Welsh Terrier breed has lived with some pretty big names.
American President John F. Kennedy and his family had a Welsh Terrier named Charlie!
Welsh Terrier Appearance
Like all terriers, the Welsh Terrier is quite a small breed. Females are often smaller than males when fully grown.
Individual dogs vary in size. But, you can expect Welsh Terriers to grow to around 15 inches tall, and weigh around 30 pounds.
This breed has a wire-textured coat that feels coarse to the touch. Their coat is short and close-fitting on most of their body, but longer and fuller on their legs and muzzle.
Standard colors for the Welsh Terrier are:
Black and tan
Grizzle and tan
When born, puppies are usually almost completely black. But, as they age, their coats lighten to their adult color and pattern.
Welsh Terrier Temperament
The Welsh Terrier has a very similar temperament to other terrier breeds. But many argue they are a little calmer than most.
Despite this, they are alert, energetic, intelligent, and spirited.
They are very friendly towards most people as long as they are well socialized. They'll love cuddling up with their owners after a long day of running and playing.
As intelligent and active dogs, the Welsh Terrier needs lots of mental stimulation and exercise.
If they don't get this, you may notice more unwanted behaviors like digging and barking.
Natural Instincts
Welsh Terriers would originally dig into the ground to catch their prey. So, don't be surprised if your Welshie loves digging holes in your yard.
Because of this habit, owners must make their yards escape proof. This breed will often dig underneath fences and escape.
On top of this, Welsh Terriers have strong natural chase and hunt instincts. Especially around small animals like cats or other pets.
If they are very well socialized and raised with other animals, this instinct may be smaller. But, there's no guarantee that you'll never have issues with it.
Generally, this breed does best in a home with no other small pets. They may be fine with other dogs, particularly breeds the same size as them or larger.
But, a Welsh Terrier will often chase after smaller animals, and may be aggressive if and when it catches them.
Socialization
Due to the Welsh Terrier's natural instincts, new owners must socialize their puppies well.
A big focus should be on socializing your Welshie to small children and other animals.
This is the best way to minimize unwanted chasing as they grow older.
Welsh Terrier Training
This little breed is intelligent and people-oriented, so they usually take well to training.
But, some individual dogs may show the famous terrier stubbornness. This isn't an attempt to get one over on you – you just need to make training more valuable to them.
Use positive reinforcement training with treats and toys to achieve this. Keeping training sessions fun, short, and consistent will also help.
Remember that Welsh Terriers have very strong hunting instincts. So, basic obedience is a must for this little breed. As is a very strong recall.
Puppy classes are a great option. Or, you may choose to take part in an online training course.
As a sporting breed, these dogs will also enjoy taking part in doggy sports, and training for events like agility.
Welsh Terrier Exercise Needs
Welshies are small dogs but they are very energetic. So, don't get one of these dogs if you're looking for a lap dog.
They'll enjoy cuddles. But, they need to get a good amount of exercise every single day to avoid any unwanted behaviors like digging or barking.
Ideally, they need a large, secure area to run and play in, like a large yard or dog park.
But, just remember their hunting and chase instincts. If your Welsh Terrier takes off after a squirrel, you may struggle to get their attention.
If you're in a public or open place, it's best to exercise this terrier breed on the leash. Especially if you aren't confident with your recall.
Training is a great way to give your dog some exercise. So, make sure you fit some in every morning and through the day.
Welsh Terrier Health
Welsh Terriers are generally quite healthy dogs. They live on average into their early teens. But, some have been known to live as long as 18 years.
Despite this, there are a few common health issues that affect these little dogs.
Breeders should screen their dogs for the following issues before breeding:
Hip and elbow dysplasia
Any allergy issues
Legge-Calve-Perthes Disease
Primary Lens Luxation
Other eye issues
You can increase your dog's chances of a long lifespan by choosing a reputable breeder and attending regular veterinary check ups.
Grooming and General Care
Welsh Terriers have a wire-textured coat. So their grooming is a little different to some dogs.
Owners should groom them two or three times a week.
Owners can hand strip their coat. But if you aren't confident on how to do this, you may wish to take them to a groomer. Many groomers will be happy to show you how it is properly done.
Most owners often choose to clip their dog's coat every few months. Particularly in hot summer months.
When grooming your Welshie, trim their nails if needed. Check their ears and teeth for any issues, too.
Bathing will be best occasionally.
Are Welsh Terriers Hypoallergenic?
Sadly, the Welsh Terrier is not hypoallergenic. In truth, there is no such thing as a hypoallergenic dog breed.
But, Welshies are quite low shedding.
They still shed fur occasionally. But owners can manage this with a good grooming schedule.
Dog allergens are spread through dander and saliva, rather than just through shed fur. So, if you suffer with dog allergies, you may still be triggered by a Welsh Terrier.
The best way to find out is to spend some time with a dog before bringing them home. This way, you can see if they trigger allergy symptoms before you commit.
Are Welsh Terriers Good Family Dogs?
For the right family, the Welsh Terrier can be a great pet.
This dog does best in an active home, where owners will be able to spend lots of time with their dog. Being left alone for too long, or not getting enough exercise, can lead to unwanted behaviors.
Welsh Terriers are also best in homes without other small pets. They are known to chase cats or other small animals, and could react aggressively towards them due to natural hunting instincts.
Owners must socialize and train their Welsh Terrier very well from a young age.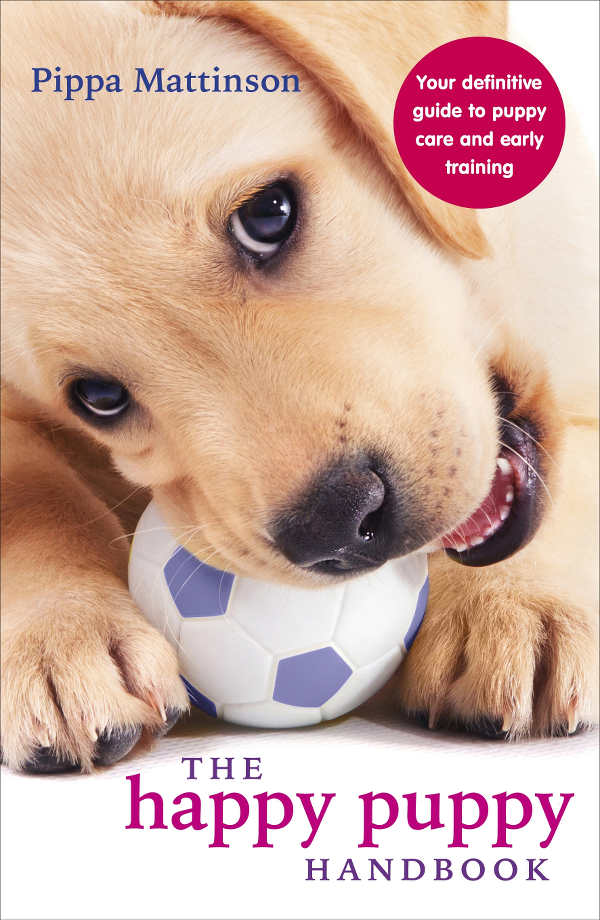 These dogs can be great with kids. But they must be socialized well to children. And, any young kids in the house must know how to respect the Welshie's space, and how to interact gently.
Finding Welsh Terrier Puppies
Welsh Terriers are great for the right family, but they aren't the most popular breed. So, it may take a bit of work and time to find one.
Make sure you are only choosing a reputable breeder on your search for Welsh Terrier puppies for sale.
Welsh Terrier price can range from around $900 to as much as $3000. It will vary depending on location, demand, and your puppy's parents.
Puppies bred for show tend to cost more than those bred as family pets.
Go to breeders with plenty of questions, and make sure to meet the mother dog too. Reputable breeders will show you health certificates with no issues.
Avoid puppy mills and pet stores, as puppies from these places can be less healthy, with more behavioral issues.
Welsh Terrier Rescue
If you aren't worried about the age your terrier is when they come home, you may also want to consider a rescue dog.
As this breed is not hugely popular, it may be tough to find rescue centers for them.
But, if you're struggling, take a look at general terrier rescues. Or, speak to the rescue centers near you to let them know what you're looking for.
Many will be happy to work with you to get the right breed.
Rescue dogs are often cheaper than puppies from reputable breeders. But, speak to rescue center staff to learn about any potential behavioral problems a dog may have before bringing them home.
Rescue Center Links
Here are some links that will help you get started on your search.
Do You Love the Welsh Terrier?
Do you already have a Welsh Terrier dog at home? Or are you preparing to welcome one of these little puppies into your family?
We would love to hear about your experiences with this spirited little dog in the comments!
Readers Also Liked
References and Resources