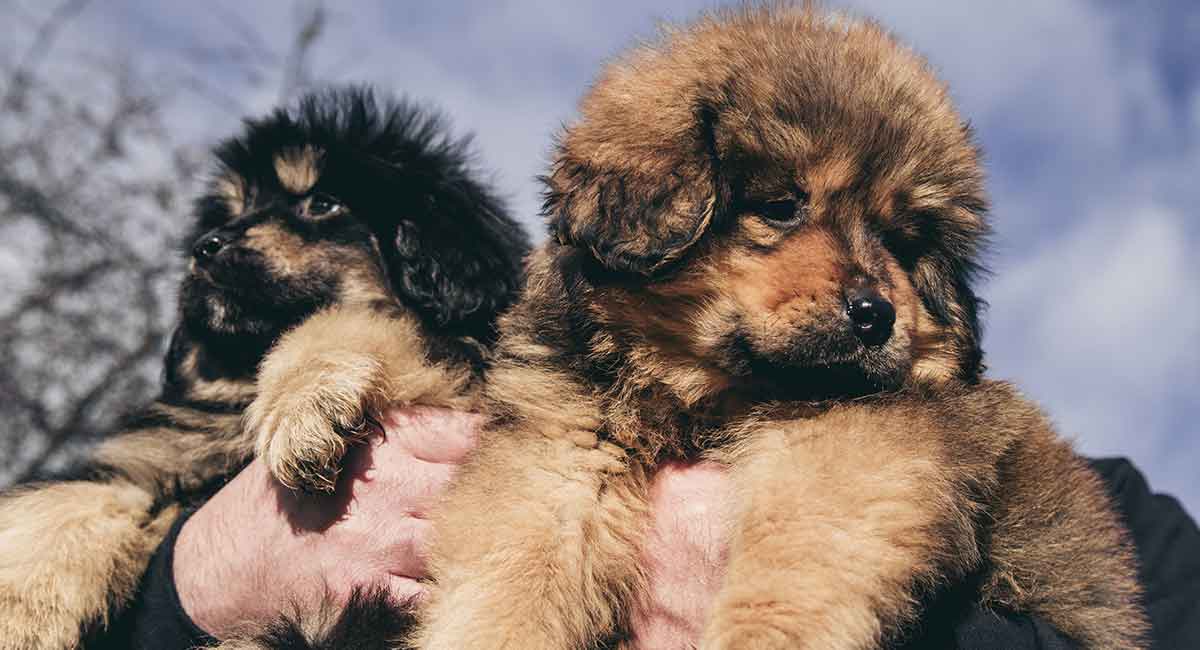 The Tibetan Mastiff is one of the largest and rarest dog breeds in the world!
He can be an imposing sight to behold at first glance.
They are known for their likeness to a bear or lion.
There is more to the giant Tibetan Mastiff than their size, though!
Historically, these big dogs have put their size, bravery, and territorial attitude to good use.
Predominantly as guard dogs for both people and livestock.
But, are they just guard dogs? Or, can they make good pets?
Throughout this guide, we'll get the skinny on questions like these, plus lots of Tibetan Mastiff facts.
What is the Tibetan Mastiff dog breed?
As his name suggests, the Tibetan Mastiff hails from Tibet, a mountainous region of China.
However, that's about as much as can be said with certainty when it comes to the origins of this very old breed.
Tibet is extremely remote and the breed has ancient routes.
It's impossible to say exactly who the breed's ancestors were or how they came to Tibet.
However, it's well-accepted that his ancestors were the modern mastiff breeds.
They were used as precious guard dogs of the Tibetan people.
Those who were threatened by predators like wolves and snow leopards.
Leaving Tibet
Some of these dogs may have been given to visitors of Tibet as parting gifts.
This would explain how the Tibetan Mastiff was developed in other parts of Asia and Europe.
It took much longer for the first Tibetan Mastiffs to come to the western hemisphere.
This was because Western people were not allowed entry into Tibet until the early 1800s.
The first two Tibetan Mastiffs to enter the United States were sent directly from Tibet in the 1950s.
And more were imported in the 1970s.
The American Kennel Club (AKC) did not recognize the breed as a member of its working group until 2006.
Tibetan Mastiff temperament and personality
With its origins as protector of family from such worthy foes as mountain-dwelling big cats and wolves.
The breed has a reputation for being a ferocious, almost wild animal himself.
Tibetan Mastiffs are territorial, especially when it comes to their home, family, and livestock.
They may see a strange human or animal entering their "territory" as good reason to attack.
Guarding Instincts
You need to take your time with socializing a Tibetan Mastiff with new people.
And take care when introducing him to another dog.
You may not be able to keep this breed with another dog in the house.
Especially if both dogs are of the same sex; such a scenario may set the scene for constant territorial issues.
Supervision should always be employed when children and large dogs are playing together.
Tibetan Mastiff Character Traits
On a more positive note, the Tibetan Mastiff is an intelligent dog.
One who can prove himself useful as a livestock protector, guard dog, and even show dog (with lots of work).
His natural instinct to protect makes him especially handy as a working dog.
But it may be hard to teach him obedience.
They are very independent and can be quite stubborn.
He may also be somewhat aloof and prefer to do his own thing, so he's not quite as family-oriented as some other breeds.
Noise
Finally, we'd be remiss if we didn't mention that this dog is a barker.
And like many other mountain dogs, his big, booming voice can be heard primarily at night.
If you live in a pretty remote location and don't mind barking, then you may not have an issue…
But if you're a city dweller or have neighbors close by, then this dog may not be for you.
Tibetan Mastiff size
How big is a Tibetan Mastiff?
Well, pretty huge. There is a common Tibetan Mastiff size comparison to lions!
While he may not be king of the jungle, so to speak, the breed is among the canine giants.
Currently, the Tibetan Mastiff ranks fifth-largest on our list of the largest dog breeds recognized by the AKC.
The standard height is 24-26+ inches tall>.
Their weight is anywhere from 70 to 150 pounds.
Tibetan Mastiff coat
Once you've gotten past their size, you've probably noticed their massive furry coat and lion-like mane.
Their natural insulation comes from a double-coat.
This consists of a heavy undercoat protected by a thick and course outer coat.
Grooming
A weekly brushing of the trunk and combing of the mane, tail, and breeches is important.
This works to keep a Tibetan Mastiff's coat clean and tangle-free.
This is partially because Tibetan Mastiffs are said to have very cat-like behavior when it comes to personal hygiene.
However, shedding season presents a different story.
Tibetan Mastiffs "blow" or completely shed out their undercoat annually, typically before summer time.
You'll need to be prepared for a lot of hair loss, which may be helped by raking out the undercoat to remove dead hair daily during shedding season.
Tibetan Mastiff coat colors
Here are the coat colors which the AKC recognizes for Tibetan Mastiffs:
Black
Black and tan
Blue-gray
Blue-gray and tan
Brown
Brown and tan
Red-gold
Red-gold-sable
They are also known to have various white markings.
Tibetan Mastiff health
As an ancient breed, the Tibetan Mastiff is one of the rare purebred dogs which does not suffer from a long list of inherited health afflictions.
Here are a few conditions which are commonly observed.
Entropion
This condition involving the eyelid is most commonly found in dogs with excess skin around their eyes.
Entropion occurs when the eyelid "rolls" inward, toward the inner corner of the eye.
This allows the fur on the eyelid to come into contact with the eye ball and causes pain.
It often also results in scratches or ulcers on the cornea (the outer layer of the eye).
If corneal damage goes untreated, it can result in vision loss.
Ectropion
Ectropion is the opposite of entropion – the eyelid "rolls" toward the outer corner of the eye.
This exposes the conjunctiva (the pink inner membrane surrounding the eyeball) to all sorts of irritants.
Check out our article on Droopy Eye Dogs to learn more about this condition.
Hip/elbow dysplasia
These dogs are prone to being born with or developing hip and/or elbow dysplasia.
A malformation of the hip and elbow joints.
The condition makes it painful for the dog to move the affected joints.
Hip Dysplasia in Dogs and Puppy Elbow Dysplasia can be avoided through health testing parents.
Hypertrophic neuropathy
Hypertrophic neuropathy is another disease found in some Tibetan Mastiff puppies.
It causes weakness to partial paralysis of the hind limbs by the time that they reach two months old.
The disease can eventually affect all four limbs, making it nearly impossible for the puppy to walk.
Afflicted puppies are often euthanized, as there is currently no cure.
Some Tibetan Mastiff breeders have also observed epilepsy and thyroid problems in the breed.
But they aren't observed frequently enough (in true Tibetan Mastiffs, that is) to warrant a lot of concern.
Genetic testing can help to identify thyroid and brain issues.
Tibetan Mastiff exercise requirements
It's vitally important that a Tibetan Mastiff gets plenty of exercise each day.
Giving them a job to do will keep a Tibetan Mastiff naturally active.
But if you intend to keep one as a pet, then you'll want to provide a fenced-in area for him to roam.
You may also wish to take him on a walk or two each day, but make sure that he has good leash training and manners prior to taking him out.
Though Tibetan Mastiffs are usually protective of their territory, and not as much when away from home.
It's still a good idea to not let this breed off-leash in a public area due to their general dislike of strange dogs.
Tibetan Mastiff lifespan
The Tibetan Mastiff has a somewhat longer lifespan than some other large dog.
You can expect one to live for 10 to 12 years, possibly longer when properly cared for.
Tibetan Mastiff breeders
Because they are a pretty rare breed, finding a true Tibetan Mastiff may be easier said than done.
You should also only purchase from a breeder who uses genetic testing to prevent the passage of undesired traits, such as the thyroid and epilepsy issues that we mentioned earlier.
Be sure to avoid breeders who house their dogs in poor conditions or breeders with poorly-looking stock.
Tibetan Mastiff puppy price
As we alluded to in the previous section, a Tibetan Mastiff puppy will come with a pretty hefty price tag.
One Tibetan Mastiff dog famously sold for a whopping $1.9 million in 2014!
This high price is because the breed is among the rarest in the world.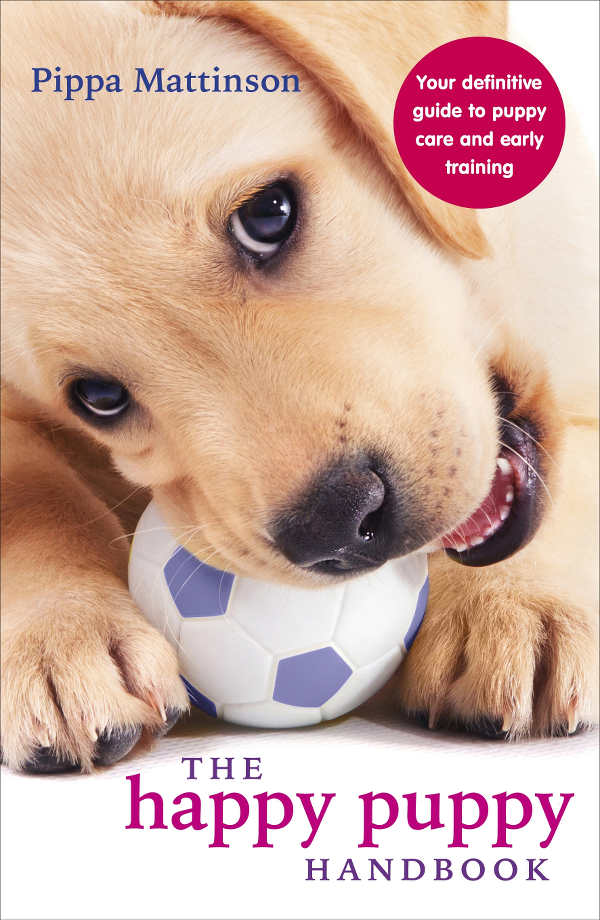 And availability of puppies may depend on where you're located and if a breeder is nearby.
Tibetan Mastiff rescue
You may be able to locate a Tibetan Mastiff by way of an animal shelter or Mastiff-specific rescue.
However, due to the relatively low numbers of the breed, it may be a while before a Tibetan Mastiff turns up at a shelter close to you.
The other issue is that any dog which ends up in an animal shelter is most likely not going to be a true Tibetan Mastiff.
Purebred and rare dogs are typically sold before they are surrendered, except for cases of neglect or animal abuse.
Tibetan Mastiff – guard dog or family pet?
Is a Tibetan Mastiff better as a guard dog than a family pet?
Or, can this gentle giant also be happy in the house?
In short, the Tibetan Mastiff is a special dog which requires a specific home environment in order to thrive.
They are not recommended for novice dog owners.
These dogs tend to be territorial because of their guard dog breeding.
And their strong-willed nature may make it harder to get them to do what you want.
Proper socialization and training can help to squelch some of a Tibetan Mastiff's territorial behavior.
But again, their independent personality type may make this easier said than done.
Giving them a job to do which puts their instincts to good use can also help to direct their behavior appropriately.
However, a Tibetan Mastiff who isn't socialized from a young age may very well become aggressive and potentially dangerous to humans.
Aggression toward other dogs and animals may also be amplified and prevent them from being housed with other dogs.
A Tibetan Mastiff is possibly better suited to being a guard dog than a family pet.
Tibetan Mastiff – a summary
The Tibetan Mastiff is an ancient dog breed which is also among the rarest in the world.
The truth is that they can be a loyal protector when their duty is to be such.
And with socialization and training, they can make good pets…
But only when kept in an environment that best suits them.
Make sure you also take a look at the Spanish Mastiff!
References