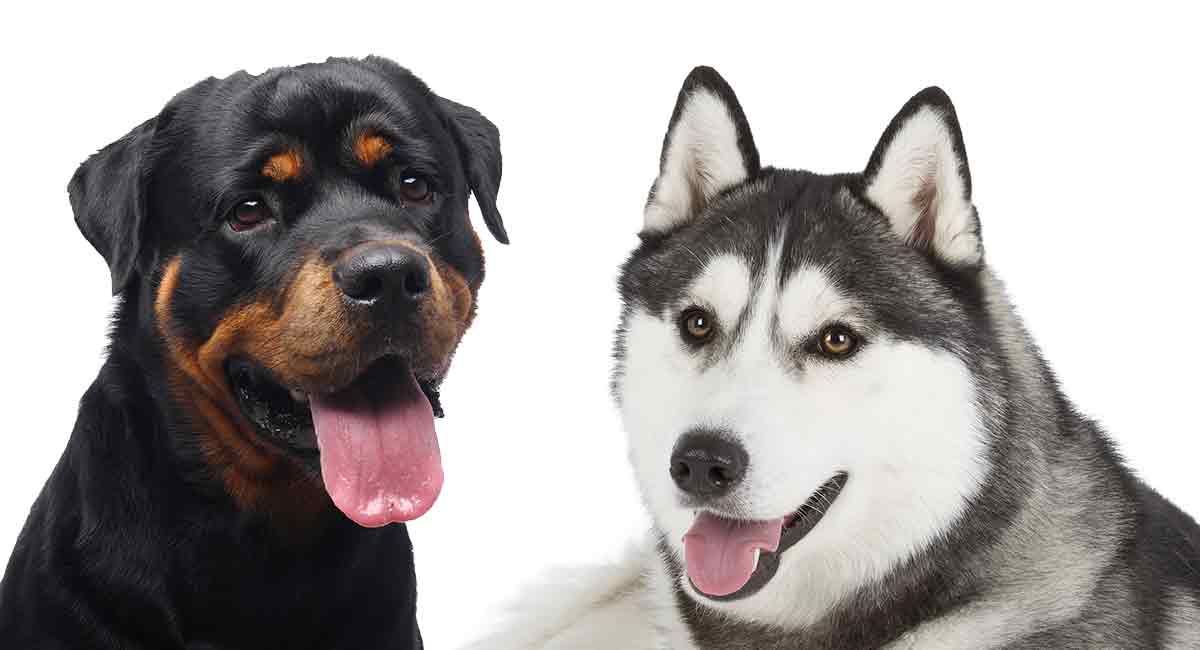 The Rottweiler Husky mix combines two iconic breeds.
But what happens when the sled dog meets the glorious guard?
Where Does the Rottweiler Husky Mix Come From?
The Rottweiler is a guardian-type member of the working dog breed group.
It's descended from ancient Mastiffs first bred in Europe by the Romans.
Rottweilers worked as livestock guardian and herding dogs for many years.
Besides being a brave and loyal companion, today's Rottweiler often works as a service, search-and-rescue or police dog.
The Siberian Husky has a very different background than the Rottweiler.
The Husky is a very old, working dog breed that is descended from the sled dogs of northeastern Asia.
The Husky is an energetic, outgoing dog that is well-suited to hauling light loads over long distances.
The Rottsky is a so-called designer mixed breed dog.
While traditional mutts usually have an unknown ancestry, designer mixes are the offspring of purebred parents.
While many people assume that designer mixes are healthier than purebreds, it's important to remember that a mixed breed dog is only as healthy as its parents.
We'll talk more about the health issues of Rottweilers and Huskies, and how to find a healthy Rottsky puppy, later.
Fun Facts About the Rottweiler Husky Mix
A Rottweiler named Carl is the star of the popular children's book series "Good Dog, Carl."
There have been many famous real-life Siberian Huskies.
Huskies named Togo and Balto led sled teams on a heroic mission that brought life-saving serum to remote Nome, Alaska during a diphtheria epidemic in the 1920s.
The movie "Balto" is loosely based on the famous Serum Run.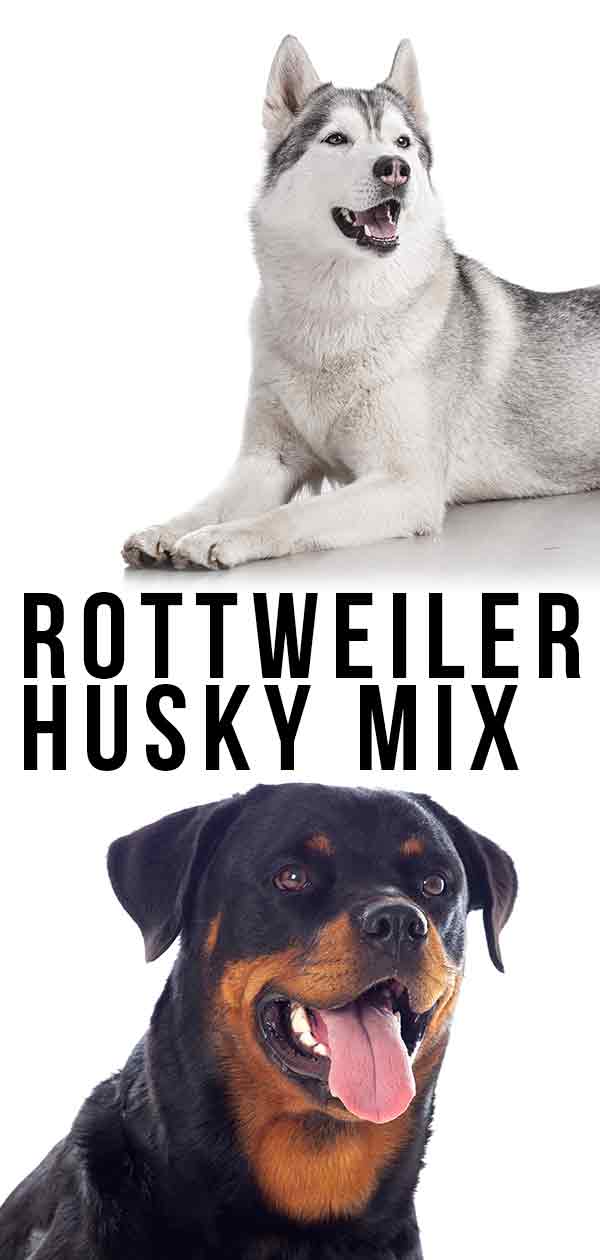 Rottweiler Husky Mix Appearance
What will your Rottsky look like? How large will your puppy get when fully grown? Here's what you should know.
Rottweiler Appearance
The Rottweiler is a strong, muscular medium-large size breed.
Males weigh between 95 and 135 pounds; females weigh between 80 and 100 pounds.
Males are 24 to 27 inches tall at the shoulder, and females are 22 to 25 inches tall.
The Rottweiler's coat is always black, with distinct rust-colored markings.
The Rottie has a medium-length double coat that sheds seasonally.
Siberian Husky Appearance
The Husky is an elegant and graceful medium sized dog.
Males weigh between 45 and 60 pounds; females weigh between 35 and 50 pounds.
Male Huskies stand 21 to 23.5 inches tall at the shoulder; females are 20 to 22 inches tall.
The Husky has a thick, medium-length double coat that sheds seasonally and requires regular grooming.
A Husky can be any color, even solid black or white, although they are known for striking markings on the face and head.
Rottsky Appearance
Remember that mixed breed dogs can inherit the physical characteristics of either parent breed, in any combination.
Generally, the Rottsky is a medium- to large-sized dog that can favor either the robust Rottie, the more delicate Husky or be a combination of both.
Your dog's weight and height can range greatly, depending on both its sex and the genetics of its parents.
Expect a dog in the 50- to 100-pound range that stands between 21 and 26 inches tall.
The Rottweiler Husky mix tends to have a medium-length double coat that sheds seasonally.
Many have coloring that reflects the bold, distinctive markings of both parent breeds.
Will your Rottsky have blue eyes?
Husky-type blue eyes (or one brown and one blue eye) are possible in the Rottsky, but genetically, brown is a more dominant eye color than blue.
Rottweiler Husky Mix Temperament
While both the Rottweiler and Husky are classified as working dogs, their temperaments are quite different.
The Rottweiler is a devoted, protective dog. While loving with its family, the breed can be reserved around strangers.
Is the Rottweiler an aggressive breed?
While some studies have identified the Rottweiler as a breed that's likely to bite, it's important to keep in mind that a breed is just one factor in an individual dog's temperament.
Proper training and socialization are vital for any dog, but especially large dogs that can inflict bite injuries.
The Husky is more active than the calmer Rottie. It's known for its lively and friendly nature.
Huskies can sometimes chase small animals such as cats.
The breed has a well-earned reputation as an escape artist, so a secure outdoor environment is a must.
As a mixed breed dog, your Rottsky can favor either the Rottweiler or Husky personality or be a combination of both.
A Rottsky can be very active and social, or somewhat guarded and reserved.
They generally make good family pets with proper training and socialization.
Training Your Rottweiler Husky Mix
Good training and socialization from an early age are essential for the Rottsky, given the strength of the Rottweiler and the high energy of the Husky.
Rottweilers are intelligent and very trainable.
However, they can be stubborn and require a confident owner who is committed to spending a significant amount of time with this dog.
And to only using positive reinforcement methods.
Huskies are also smart, but their desire to run makes good training a must.
Remember that even a well-trained Husky can still run, so maintaining control of your dog is important.
Your Rottweiler Husky mix will require good training and socialization from puppyhood.
Inexperienced dog owners can benefit from professional training classes, as both parent breeds do best with confident owners.
Besides training, your Rottsky will require regular daily exercise. If your dog favors its Husky side, expect a high-energy dog that likes to keep busy.
Rottweiler Husky Mix Health
Like most purebred dogs, both the Rottweiler and the Husky have some inherited health problems.
Let's look at the Rottweiler first.
Rottweiler Health
The Rottweiler can suffer from certain genetic health conditions.
Like many larger dogs, the Rottie can be prone to hip dysplasia, a painful joint disease.
Rottweilers can also be prone to a congenital heart condition called subvalvular aortic stenosis, which can block blood flow to the heart.
There is also a relatively high incidence of cancer in Rottweilers as compared to other purebred dogs.
Osteosarcoma (a bone cancer common to certain large breed dogs) is among the most frequently occurring.
Siberian Husky Health
Like the Rottweiler, the Husky is a breed that can be prone to hip dysplasia.
Potential Husky mix owners should also be aware of several hereditary eye conditions in the Husky.
The eye problems noted by the Siberian Husky Club of America are juvenile cataracts, corneal dystrophy and progressive retinal atrophy (PRA).
Juvenile cataracts can appear in very young Huskies, leading to poor vision or blindness.
Like cataracts, corneal dystrophy causes cloudiness in the eyes but can have less of an impact on vision.
Huskies have a unique type of PRA that is carried by females and passed on to male offspring.
Affected males can start losing their vision at a very young age and become blind.
Rottsky puppies can inherit genetic diseases from both the Rottweiler and the Husky.
We'll tell you how you can find a healthy puppy coming up soon.
Do Rottweiler Husky Mixes Make Good Family Dogs?
With proper training and socialization, the Rottsky can be an excellent family dog, especially active families with older children.
While the Rottweiler is very loving and protective of its human family, it's still important to teach children not to play roughly with a Rottsky, as this can encourage aggression.
Rescuing a Rottweiler Husky Mix
Many people find their Rottweiler Husky mixes through breeders.
But if you want to adopt a homeless Rottsky, especially an adult dog, be sure to check out your local animal shelters and rescue groups.
Let's look at how to find a puppy first.
Finding a Rottweiler Husky Mix Puppy
Here are some tips on finding a puppy that's right for you.
Avoid getting your puppy through online advertisements or retail pet stores.
Many puppies from these places come from commercial breeding operations called puppy mills.
Instead, choose a responsible small scale Rottsky breeder who health tests their Rottweiler and Husky breeding stock for genetic health conditions.
Health testing can take the form of DNA tests or examinations by veterinary specialists.
Your breeder should have all test results certified by a canine health clearinghouse (such as the Orthopedic Foundation for Animals) and share the results with you.
Reputable breeders will provide clients with contracts and health guarantees in addition to test results.
Read all paperwork carefully before buying your puppy.
Raising a Rottweiler Husky Mix Puppy
Early training and socialization are key elements of raising a happy and well-behaved puppy.
Because the Rottweiler and Husky parent breeds can be challenging for inexperienced owners, consult with a professional trainer if these breeds are new to you.
Even if you've previously owned large active dogs, it's always helpful to brush up on your dog training techniques.
Rottweiler Husky Mix Products and Accessories
What types of supplies will your new Rottsky puppy need?
You'll want to look into getting a:
Good quality crate and dog bed
Food and water bowls
Nail clippers and toothbrush
Collar and a leash or harness
Plenty of interactive toys
Pros and Cons of Getting a Rottweiler Husky Mix
Owning a dog is a big commitment, and it's important that you choose the right dog for your lifestyle.
Large, active dogs are not the best choice if you don't have enough time and space for training, play and exercise.
Do you live in an apartment with little access to the outdoors? A Husky mix might not be the best choice for you.
Both parent breeds can be a bit stubborn and independent minded, so patience, dedication and confidence are a must for Rottsky owners.
On the plus side, it's hard to think of a better choice for an active family with older children and a yard that has plenty of room to run and play.
Similar Rottweiler Husky Mixes and Breeds
Are you not sure if a Rottsky is right for you? There are other breeds and mixes that might be a better match.
If you like the Siberian Husky's good looks but are not sure if you can handle the breed's exuberance, consider another northern dog breed.
Alternate options include the Alaskan Malamute, the Samoyed or the Keeshond.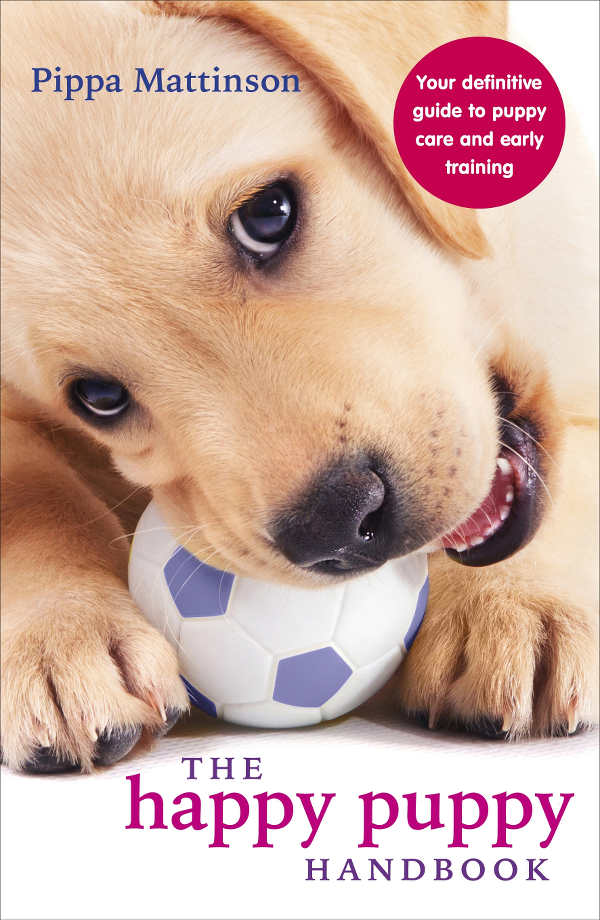 If you're a bit intimidated by the Rottie's tough reputation but like big sturdy dogs, there are other investigate breeds.
Examples include the Bernese Mountain Dog, the Boxer or the Greater Swiss Mountain Dog.
These dogs, or mixes that incorporate these breeds, like the Gerberian Shepsky, are all good alternatives if you decide a Rottsky is not the dog for you.
Rottweiler Husky Mix Rescues
As we mentioned earlier, rescue can be a great option, especially if you are interested in an older Rottsky.
Many animal shelters allow you to search for dogs by breed or breed mixes on their websites.
You can also contact breed specific rescue groups for both the Rottweiler and the Husky. Tell them you are interested in a mix.
In the U.S., the Siberian Husky Club of America Trust maintains a rescue page on its website.
For Rottweilers, check out the Rottweiler Rescue Foundation for a list of rescue groups.
If you live in the U.K., S.H.A.R.E. Rescue maintains a list of available Siberian Huskies.
The Rottweiler Rescue Trust rescues and rehomes Rottweilers in the U.K.
Our friends in Canada can check out the Siberian Husky Assistance & Rescue Program for available dogs.
The Rottweiler Club of Canada maintains a rescue page on its website.
Know of any other Husky and Rottweiler rescue organizations? Let us know in the comments.
Is a Rottweiler Husky Mix Right for Me?
The Rottweiler Husky mix can be a very rewarding companion for the right owner.
Blending the protective loyalty of the Rottie with the mischievous energy of the Husky, the Rottsky is a great choice for dedicated and active owners.
Do you share your life with this handsome mixed breed dog? Tell us about your Rottsky in the comment section below.
Make sure to also take a look at our Husky name article for inspiration if you're getting this mix!
References and Further Reading:
Acland, G.M., et al., 1994, "XLPRA: A Canine Retinal Degeneration Inherited as an X-Linked Trait," American Journal of Medical Genetics
"Aortic/Subaortic Stenosis," Cornell University College of Veterinary Medicine
Dobson, J.M., 2013, "Breed-Predispositions to Cancer in Pedigree Dogs," International Scholarly Research Notices
"Hip Dysplasia," Veterinary Surgical Centers
Karlsson, E.K., et al., 2013, "Genome-Wide Analyses Implicate 33 Loci in Heritable Dog Osteosarcoma, Including Regulatory Variants Near CDKN2A/B," Genome Biology
"The Dog Bite Risk and Prevention: The Role of Breed," 2014, American Veterinary Medical Association
"Your Siberian: Its Hips and Its Eyes," 2015, Siberian Husky Club of America, Inc.