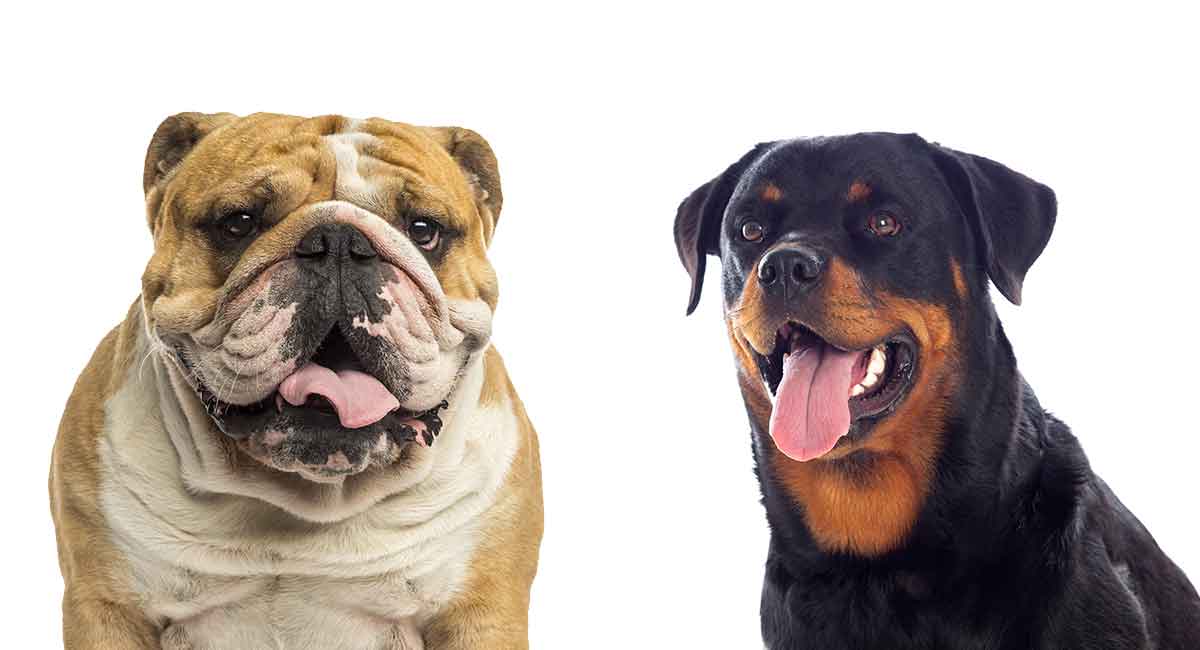 The Rottweiler Bulldog mix combines two rather different dogs.
But does he make a great pet?
Or is this a cross best avoided?
They can have traits from either parent, which makes it somewhat difficult to pin them down.
Read below for everything you might need to know before adopting one of these crossbreeds.
Where Does the Rottweiler Bulldog Mix Come From?
The Rottweiler Bulldog mix is a crossbreed between a Rottweiler and Bulldog.
Rottweiler origin
The Rottweiler came into being in the south of Germany.
They were initially used for herding cattle.
But today they are mostly used for police work and family dogs.
Early in the Rottweiler's history, they developed some health and temperament problems.
Luckily though, breeders have been working hard to correct these problems.
Bulldog origin
The Bulldog, on the other hand, is a Mastiff type dog that was initially bred in England.
They were produced to be bull baiters.
In other words, they were bred to fight bulls.
When bull baiting became illegal in 1835, the bulldog turned into a companion dog.
They also became smaller than their bull-fighting ancestors and lost some of their aggressiveness.
The Rottweiler Bulldog mix is a combination of these two unique dogs.
This mixed breed is relatively new.
After all, Bulldogs and Rottweilers come from different areas.
It wasn't until modern times that the breeds could meet under normal circumstances and produce a crossbreed.
Mixed Breed Controversy
There is a lot of controversies involving mixed breeds, especially as they become more popular.
Some people claim that they are unhealthy or do not make as good of pets as purebreds.
However, there is nothing inherent about a mixed breed that makes it any more unhealthy or dangerous to own than a purebred dog.
You never know what you're going to get with a mixed breed dog due to the mixing of genetics that takes place.
But this does not necessarily make them more aggressive or cause health problems.
In fact, mixed breed dogs are shown to be healthier than many of their counterparts due to hybrid vigor.
The mixture of genes that takes place when you breed two different dogs together can result in healthier offspring because they are less likely to inherent predispositions to genetic disorders.
In the end, the Rottweiler Bulldog is not automatically a dangerous dog to own because of its mixed breed status.
They can end up healthier than both their parents.
Fun Facts About Rottweiler Bulldog Mix
Because most Bulldogs cannot breed naturally, Rottweiler Bulldog mixes rarely occur by accident.
Both the Bulldog and Rottweiler are very popular in America.
These dogs will probably not swim well due to their short legs and wide body.
Rottweiler Bulldog Mix Appearance
You don't know what you're going to get with the Rottweiler Bulldog mix until after the puppies are born.
They could inherit certain appearance traits from different parents.
Which traits they inherit from which parent is entirely unknown until the dog has been born and matured.
Your pup could look very similar to a Rottweiler, a Bulldog, or like a mashup of both.
Size
Typically though, these dogs are considered either medium or large dogs due to their parent's size.
Most of these crossbreeds are between 40 and 120 pounds.
Of course, your particular dog might be out of this range depending on the exact traits they inherited.
They usually have strong, sturdy bodies like both their parents.
Their ears will likely flop over, and their muzzle will probably be short.
As far as height is concerned, they can be anywhere between 12 and 27 inches tall.
Once again, it just depends on the traits they inherit, and it is impossible to predict until they are grown.
Coat
Their hair will certainly be short. It could be either rough or smooth.
It is likely that they will shed quite a bit, so be prepared.
Their coat can be anything from gold to black to brown.
It will most likely be solid, but it can also be bridled, speckled, or spotted.
Rottweiler Bulldog Mix Temperament
Both the Rottweiler and Bulldog were initially bred to be somewhat aggressive.
The Bulldog fought bulls, which of course lead to aggression in the early breed.
While the Rottweiler was designed to protect cattle.
However, that does not necessarily mean that either is still aggressive today.
Both breeds have developed and grown past their original aggressive tendencies.
One study even discovered that Rottweilers are not particularly more aggressive than Retrievers or Poodles.
The Rottweiler Bulldog mix does tend to have a strong guarding instinct, however.
This is likely drawn from the history of both parent breeds.
Socialization and exercise
When raised well and socialized as a puppy, this mix is usually very friendly and loving.
They can be fairly intelligent, depending on what parent they take after in the brains department.
They will probably be energetic and active.
Both the Bulldog and Rottweiler are energetic working breeds, so their offspring will likely take on similar characteristics.
This does not mean that they aren't lap dogs, however.
The Rottweiler Bulldog mix enjoys cuddling just like any other canine.
Training Your Rottweiler Bulldog Mix
Both the Rottweiler and Bulldog are decently intelligent.
They aren't the smartest dogs in the world, but they are very trainable.
Potty and crate training are the most important places to start with any dog.
It is usually pretty easy for nearly any dog to catch onto these training types, and it is necessary for your dog to excel in both potty and crate training for them to live complete lives.
Because of both the Rottweiler's and Bulldog's possible aggression, it is particularly important to socialize them early on.
Getting your puppy out into the world and meeting all sorts of people and animals can help them adapt to different situations and curb their fear of the outside world.
You should keep in mind the size of your Rottweiler Bulldog mix while training.
Those that are on the bigger end of the spectrum should be specially trained to avoid jumping.
Exercise
These dogs are usually very active and energetic.
Regular exercise is a must and walks can be very beneficial to curbing their excited nature.
Of course, a dog must be adequately leash trained to go on walks safely.
Due to the possibility of brachycephaly, we recommend using a harness with this mixed breed.
A collar can cause unnecessary injury and strain due to their shortened faces.
Bulldogs are not very suitable for long training sessions due to their tendency to overheat.
This can be passed onto their offspring.
So, we suggest keeping all training sessions short and sweet, especially in warmer temperatures.
Rottweiler Bulldog Mix Health
All dogs are prone to specific health problems.
While mixed breeds are generally healthier than purebred dogs, they can still inherit health problems from their parents.
It is essential to remain aware of potential health problems so you can catch them before they become serious.
Bulldog Health
Bulldogs are not the healthiest breed out there.
They suffer from extreme cases of brachycephaly.
This is a structural defect where the facial bones have been radically shortened.
It causes their "smooshed" face appearance.
But it can also lead to breathing difficulties, eye problems, teeth problems, and more.
Bulldogs also have screw tails.
This can cause a condition known as hemivertebrae. It can also lead to tail infections.
Many dogs even have to have their tails amputated.
While hemivertebrae can be treated, complications are also a possibility.
Rottweiler Health
Rottweilers also have a few health problems of their own.
They are prone to hip and elbow dysplasia.
It is essential to ensure that the Rottweiler parent of your mix has healthy joints to avoid these problems.
They are also prone to a specific type of cancer called osteosarcoma, also known as bone cancer.
SAS, a kind of heart problem, is also associated with Rottweilers.
Occasionally, young Rottweilers also suffer from Panosteitis, which is inflammation of their leg bones.
They generally grow out of this condition, but it can cause them lots of pain in the meantime.
Because the Rottweiler Bulldog mixes shares both parents' genes, it is likely that they will not suffer from many of these conditions.
However, it is still vital to ensure that you're choosing a healthy puppy.
Do Rottweiler Bulldog Mixes Make Good Family Dogs?
Yes, these dogs can make excellent family dogs.
As long as they are socialized properly, they are very friendly and loving.
Of course, you never really know what you're going to get with a mixed breed.
So, we recommend carefully choosing a puppy or rescue dog.
Rescuing a Rottweiler Bulldog Mix
Rescuing a Rottweiler Bulldog mix is a lot like rescuing any other dog.
It is likely that you might have to wait a bit before the type of dog you're looking for appears in a nearby shelter.
Get into contact with the workers at the shelter and let them know what you're looking for.
Many will be happy to contact you if this mix comes into their rescue.
It is important to remember that your dog will likely be scared and at least a little overwhelmed by the move from shelter to home.
So, be prepared to give your dog a week or two to adjust to their new surroundings.
Keep things calm and quiet for a few days.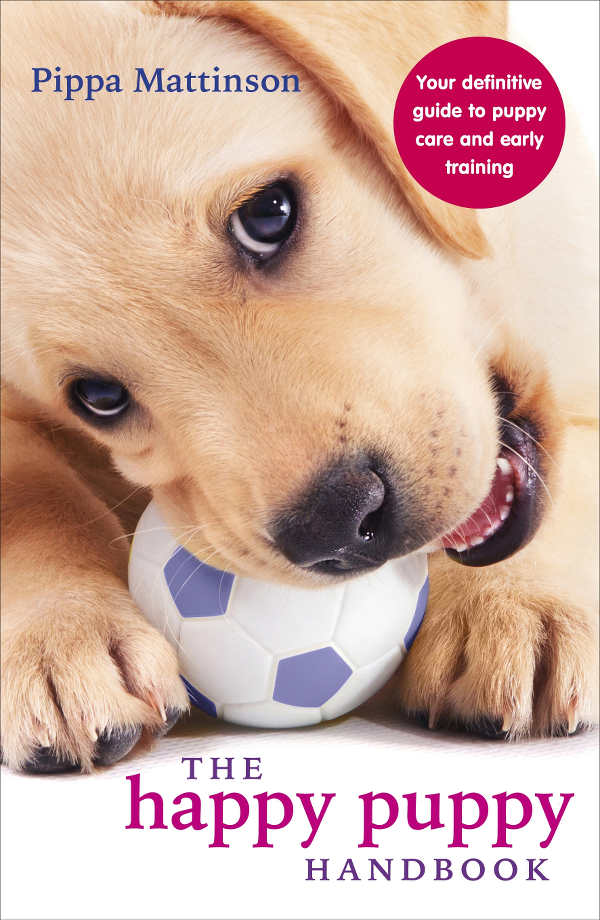 Even if you adopt an adult, don't plan on them having any sort of training.
Many dogs will regress while in the shelter and will need to start their training again.
Finding a Rottweiler Bulldog Mix Puppy
Finding a particular mixed breed can be difficult.
While mixed breeds are slowly growing in popularity, it can be challenging to find a breeder that specializes in the exact mixed breed you're looking for.
It is not impossible, though.
It might be tempting to purchase a cheaper dog from a puppy mill or pet store.
But, it is crucial to avoid these as much as possible.
Many puppies in pet stores and puppy mills are not healthy or well taken care of.
Instead, look for a qualified breeder. You can read all about finding a breeder here.
Raising a Rottweiler Bulldog Mix Puppy
Getting off on the right foot with your puppy is essential.
You should familiarize yourself with puppy care and puppy training before bringing your new companion home.
You should begin training your puppy against biting and inappropriate urinating as soon as possible.
Rottweiler Bulldog Mix Products and Accessories
Choosing the correct products can be challenging for a mixed dog.
We recommend reading about appropriate products for both Rottweilers and Bulldogs.
If you're adopting an adult dog, we recommend reading our article about Rottweiler adult dog food.
You might also be interested in help with choosing the perfect toys for your new puppy.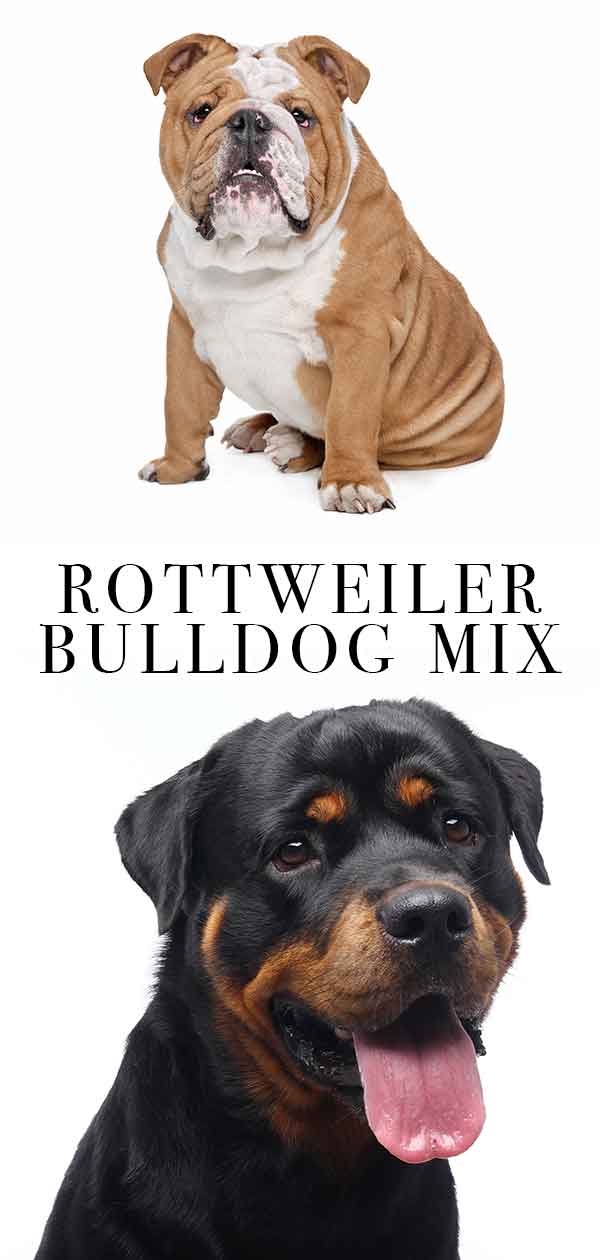 Pros and Cons of Getting a Rottweiler Bulldog Mix
The crossbreed might be prone to some health problems. They require lots of exercise and can occasionally be aggressive.
But, these dogs are incredibly devoted and loyal.
Their mixed status means that they will likely be healthy.
Plus, a puppy with healthy parents is more likely to grow up to be healthy themselves.
Similar Rottweiler Bulldog Mixes and Breeds
Any breed that comes from a Rottweiler or a Bulldog is going to be at least somewhat similar to this breed.
Of course, because mixing dogs is a game of chance, you don't know what you're going to get. Some dogs are going to be more similar than others. Or  you might like a different dog with a similar temperament, like a Keeshond!
Is a Rottweiler Bulldog Mix Right for Me?
This dog requires lots of exercise, socialization, and training.
They are definitely a dog for someone with plenty of extra time on their hands.
But, for the right person, they make great companions.
References and Further Reading
O.Neill. "Longevity and mortality of owned dogs in England." The Veterinary Journal. 2013.
Duffy, Deborah. "Breed differences in canine aggression." Applied Animal Behavior Science. 2008.
Bernaerts, Frederique. "Description of original endoscopic findings and respiratory functional assessment using barometric whole-body plethysmography in dogs suffering from brachycephalic airway obstruction syndrome." The Veterinary Journal. 2010.
Charalambous. "Surgical treatment of dorsal hemivertebrae associated with kyphosis by spinal segmental stabilisation, with or without decompression." The Veterinary Journal. 2014.
Smith, Gail. "Evaluation of risk factors for degenerative joint disease associated with hip dysplasia in German Shepherd
Dogs, Golden Retrievers, Labrador Retrievers, and Rottweilers." Journal of the American Veterinary Medical Association. 2001.
McNeill. "Characterization of the biological behavior of appendicular osteosarcoma in Rottweilers and a comparison with other breeds: a review of 258 dogs." Veterinary and Comparative Oncology. 2007.