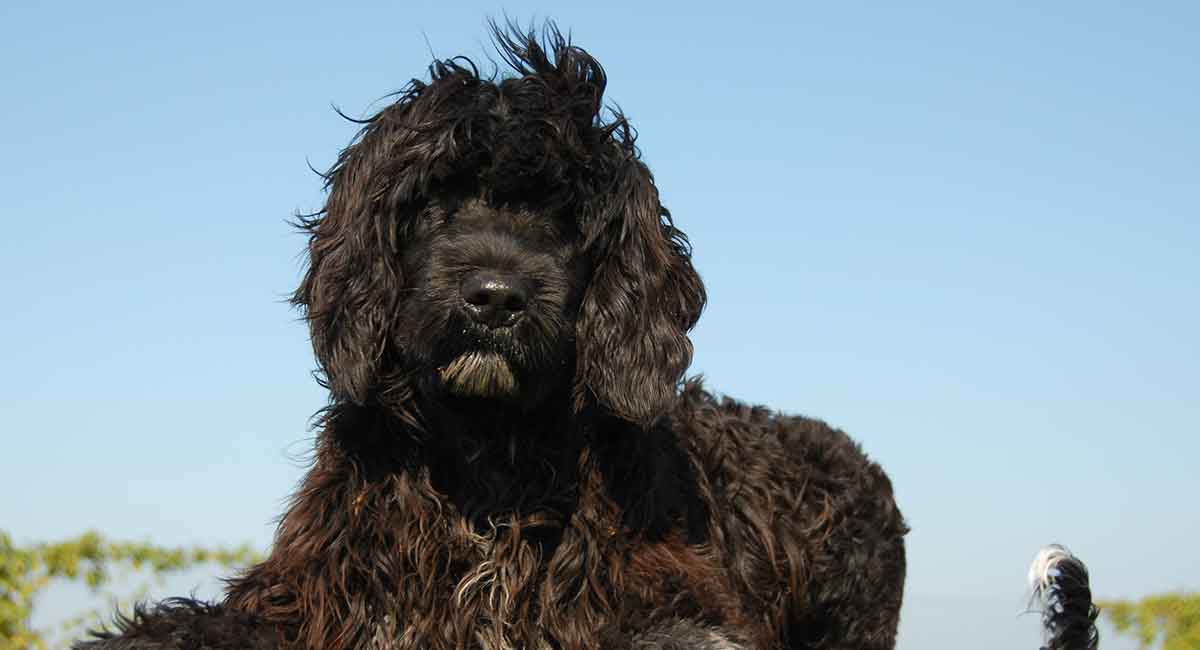 The Portuguese Water dog, unsurprisingly, hails from the country of Portugal.
These dogs were bred to be a working breed, assisting fisherman in some very unique ways!
Today, thanks to Bo and Sunny (and their family, the Obamas), the Portuguese Water dog has never been a more popular pet choice.
These dogs are highly recommended as working dogs, guard dogs, and of course, family pets.
Where Does the Portuguese Water Dog Come From?
The Portuguese Water dog as a breed dates back to the times before Portugal was even Portugal!
That didn't happen until 1910, but the first known documented written evidence of this breed's existence dates back as far as 1297.
And it's now thought the breed likely existed in some form quite a bit earlier than that.
Today, thanks largely to the Obama's two pet "Porties," the Portuguese Water dog can be found in homes all over the world.
What was the Portuguese Water Dog Bred For?
The Portuguese Water dog was first bred to be a working dog in the fishing industry. Instead of herding livestock, this dog was bred to herd fish!
More specifically, Porties would swim into the water and herd schools of fish into the fishermen's nets.
The wiry, dense coat evolved to help this dog stay buoyant and warm in what were sometimes freezing cold waters!
The working duties of this pooch extended beyond herding fish.
Additional skills included retrieving lost nets, lures and other valuables, guarding catches, and even boats.
Portuguese Water dogs were also occasionally sent to swim to shore to deliver and bring messages back to sailors on the ships.
What Does the Portuguese Water Dog Look Like?
Some people think the Portuguese Water dog looks like a cross between a Labrador retriever and a Poodle.
The Portuguese Water dog can be found in three colors: black, brown or white.
Some dogs have single color coats, while others have white markings.
What is the Average Portuguese Water Dog Weight and Height?
The Portuguese Water dog will weigh anywhere from 35 to 60 lbs fully-grown.
The females tend to weigh between 35 and 50 lbs and males typically weigh between 42 and 60 lbs.
Adult Portuguese Water dogs may stand 17 to 21 inches tall (females) and 20 to 23 inches tall (males).
But the size and weight of your puppy will mostly depend on the size and weight of their parents.
What Temperament Should You Expect with a Portuguese Water Dog?
The Portuguese Water dog has such a long and noble history of partnering with people!
This dog is the consummate working dog—dedicated, disciplined, devoted.
A tireless worker who can be trusted to stay "on the job" even when no one is watching.
These dogs are often called "biddable," which means they score very high on the people-pleasing scale.
They are also really smart and high energy.
Is the Portuguese Water Dog Hypoallergenic?
Along with the Poodle and a few other dog breeds, the Portuguese Water dog is said to be a "hypoallergenic" dog breed.
However, the truth is that Porties shed just like any other dog breed.
You just won't see much if any shed hair lying on your carpet, car seats or clothing.
But that's because it will get caught by your dog's own wiry, thick, curly coat.
There is no truly hypoallergenic dog breed! But if you or someone in your family suffers from pet-related allergies.
These may be triggered less by a Portuguese Water dog.
This is because you'll be less likely to come into contact with the protein allergen shed out along with the shed hair.
How Do You Groom a Portuguese Water Dog?
This is a dog breed that can look quite different depending on what clip (haircut) you prefer!
Historians believe one of the precursors to the modern Portuguese Water dog was the famed "lion dog."
One of the two most popular adult clips for the Portuguese Water dog is called the lion clip, and the other is the retriever clip.
Brushing and grooming your Portuguese Water dog can be a time investment in itself.
This is not a dog that can survive on a quick brush once a week!
The Portie coat can vary from loose and wavy to tight and curly.
Either way, their coats can pick up a lot of dirt and debris as well as shed hair as your dog romps and runs and plays.
You'll need to commit to brushing sessions two or three times per week and you may want to invest in professional grooming sessions as well.
Especially if you don't feel confident doing maintenance chores like trimming the nails at home.
This video can help you learn more about the special brushing and grooming needs of the Portuguese Water dog.
How Long Does the Portuguese Water Dog Live?
The typical lifespan of a Portuguese Water dog is 11 to 13 years.
Portuguese Water Dog Health
The Portuguese Water dog, like all purebred dog breeds, has some susceptibility to certain heritable (genetic) health issues.
It's smart to learn as much as you can about these types of genetically transmittable health conditions before you start screening potential breeders.
That way you can ask the right questions about parent dog health testing!
The Portuguese Water dog can also suffer from additional health conditions for which there are currently no pre-screening tests:
inflammatory bowel disease
cancer
seizures
Addison's disease (causes kidney failure)
allergies
follicular dysplasia (hair loss)
While some of these diseases are thought to be heritable, there are no pre-screening health tests available.
Therefore, the only way to avoid them is to pick a reputable breeder who doesn't breed affected parent dogs!
Portuguese Water Dog Health Testing
The Canine Health Information Center (CHIC) requires that breeding pairs be pre-screened and tested for a number of heritable health issues.
Current testing requirements include:
eye issues
GM1 gangliosidosis
Optional but recommended additional pre-screening health tests include
elbow dysplasia
cardiac issues
autoimmune thyroiditis
sebaceous adenitis
patellar luxation
juvenile dilated cardiomyopathy
Training and Socialization Requirements of the Portuguese Water Dog
Some breeders caution against bringing home a Portie if you're not ready for a dog that wants to be with you 24/7.
And one that will readily destroy your couch, door, or anything else in between them and you!
This dog is so smart that only the most positive training methods and reinforcement will deliver the desired results.
You'll need to commit to steady, daily training for at least the first year of your dog's life.
This includes teaching your dog not to bowl over new visitors at the front door or jump up and down on furnishings.
You'll also need to ensure they come when called and play gently with younger family members and smaller pets.
The Portuguese Water dog can also be independent and stubborn.
You may want to consider enrolling your new Portie in canine sports.
These dogs excel at and love sports like canine agility, rally, herding and tracking, obedience training, dock diving, and other similar activities.
Is the Portuguese Water Dog a Good Family Dog?
The Portuguese Water dog can make an exceptional family dog with one exception.
This is a strong, medium-large dog breed with a naturally high energy and exuberance.
Especially during the puppy and young adult years.
This  dog may be a bit much for small children as they have high energy levels, drive to play and romp, and the need for daily activity.
Your Portie may also have strong instincts towards guarding and herding that could also potentially put other small more vulnerable family pets at risk.
If you have your heart set on this particular dog breed, you may want to consider waiting until your children are a bit older.
Or alternately, look around for a calmer adult rescue Portuguese Water dog that is already well trained and in need of a new forever home.
How to Select Your Portuguese Water Dog Puppy
The first and most vital step you want to take when selecting a Portuguese Water dog puppy is to select a reputable, responsible breeder.
The breeder should truly put the health and wellbeing of their dogs before anything else, including breeding to a certain show standard.
The breeder you select should be able to show that parent dogs have been pre-screened and cleared of all testable heritable health issues.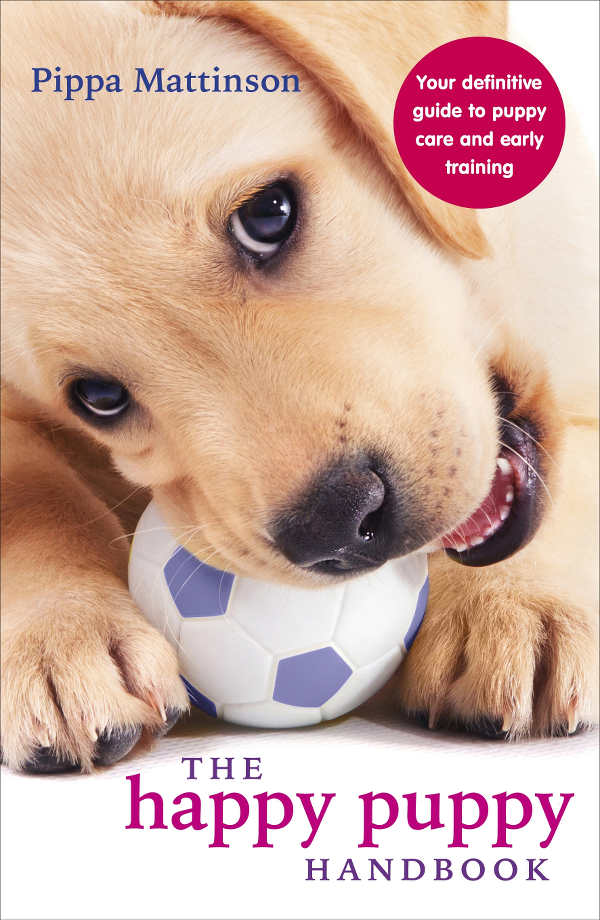 Additionally, your breeder should be able to verify that breeding dogs are free from other known serious health issues.
It's a good idea to visit the kennel and meet each parent dog as well as your new puppy before making a final commitment.
Because these are popular dogs right now, you may need to put your name on a waiting list for the next available litter of puppies.
When it is time to select your Portuguese Water dog puppy, look for a puppy that is bright-eyed, alert, friendly, and curious.
They should also be willing to be held and eager to play and socialize with you and their littermates.
Check your puppy over to make sure their eyes, ears, mouth, skin, and tail areas are clean and clear and their coat looks healthy.
How Much Does a Portuguese Water Dog Cost?
The price of a Portuguese Water dog is at the higher end of the purebred puppy price spectrum.
These dogs typically command prices of $2,500 and up.
Price can vary depending on gender, show or pet quality, size, breeding lineage (including show awards), color and markings, coat type (wavy or curly), and many other factors.
Steer clear of any breeder advertising Portie puppies for a price that appears "too good to be true."
Any of the serious health issues a purebred dog like the Portuguese Water dog may inherit can quickly add up to several times the cost.
It's often worth it to spend a bit more up front to get a healthy puppy in return.
Is the Portuguese Water Dog Right for You?
The question of whether you should get a Portuguese Water dog is truly one only you can answer.
These are high energy, active, smart dogs that will ask a lot of "their" people in terms of affection, attention and time and give as much in return.
If this describes your dreams of sharing life with a pet dog, then the Portie may be a perfect choice!
Do you have a Portuguese Water Dog or are you think about bringing a new pup home?
We'd love to hear your story in the comments below.
References and Further Reading
American Kennel Club (AKC)
Dambach D et al. 1999. Familial dilated cardiomyopathy of young Portuguese water dogs. Journal of Veterinary Internal Medicine.