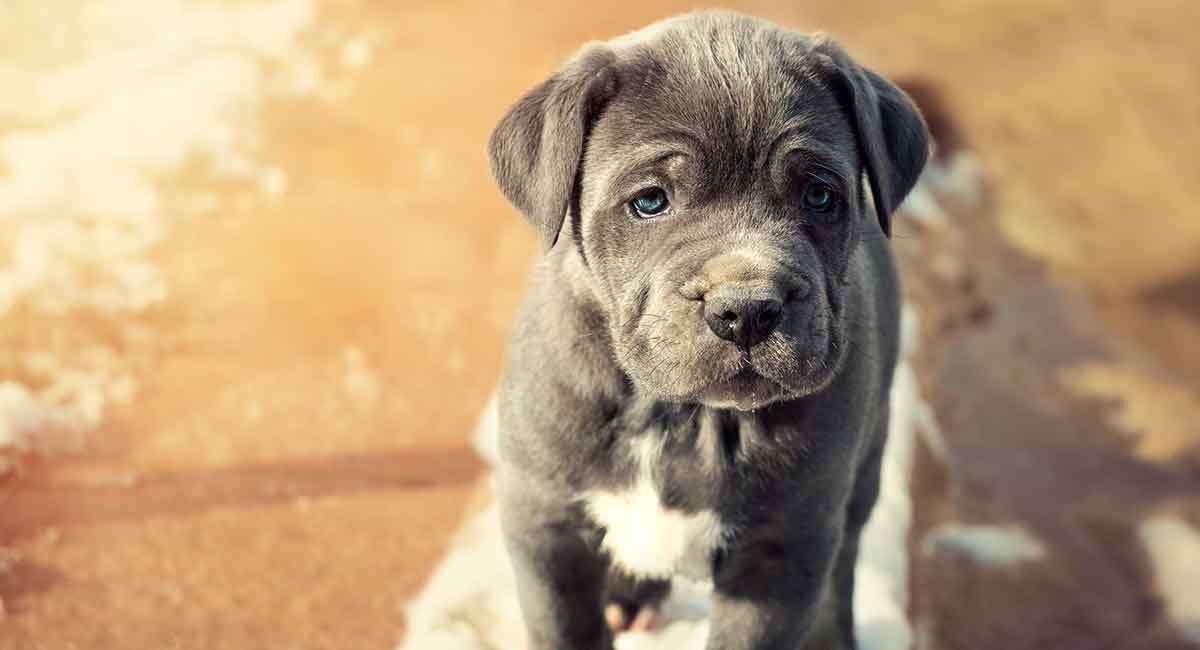 A massive, eye-catching breed, the Neapolitan Mastiff is a one-of-a-kind canine.
With a jaw-dropping exterior built to match his fascinating history and loyal temperament.
But he is certainly not the breed for every dog lover out there.
What is a Neapolitan Mastiff?
The Neapolitan Mastiff is a massive purebred categorized in the 'working dog' group.
A Molosser type, he is known for his ginormous head, wrinkled skin, and intelligent, alert eyes.
But what is behind that studious and daunting exterior?
Is the Neapolitan Mastiff truly the ferocious guard dog he has been presumed to be?
Let's take a look at their history and learn how he became known as ancient Rome's favorite guard dog.
Where Does the Neapolitan Mastiff Come From?
Evidence suggests that the ancient Neapolitan Mastiff is as old as 700 b.c.
Mastino-type breeds have been displayed in ancient relics of a number of early civilizations.
But it was the ancient Roman Empire that truly harnessed this breed for its strength and ferocious presence.
The Neapolitan Mastiff enjoyed centuries of popularity throughout Europe.
But even so he nearly went extinct after World War II.
However, Mastiff enthusiast and Italian painter Piero Scanziani created a breeding house.
Resulting in the revival of both the Neapolitan Mastiff, as well as the English Mastiff.
Guard Dog, War Dog, and Gladiator
Throughout his existence the Neapolitan Mastiff served many purposes.
In Ancient Rome the breed was used as guard dogs, war dogs, and even gladiators.
Later, they were used in Europe for the since-banned sport of bull-baiting.
He was also a fearless hunter of large game like bear and jaguar.
The Neapolitan Mastiff's reputation as a ferocious guard dog proceeds him to this day.
But is he really as fierce as he looks? Let's find out!
Neapolitan Mastiff Temperament and Behavioral Traits
To the surprise of many who are unfamiliar with the breed, this pup is actually a docile family companion.
One who is said to be calm, gentle, and very good with children.
While he is a relaxed and mild-mannered dog, the Neapolitan Mastiff is more of the single-dog type.
Meaning he may not get on too well with other household pets.
This breed does best in homes with older children.
He could easily knock over a small child and hurt the youngster accidentally.
The Neapolitan Mastiff is wary when it comes to strangers he does not know.
This makes him an excellent guard dog, but he may not be ideal for busy households.
Socialization is key to helping your puppy grow into a happier adult.
What is He Like as a Puppy?
As a puppy, the Neapolitan Mastiff is an active, excitable little thing.
One who enjoys curious play, cuddling, and mischief like any other young breed!
He is known to have a stubborn streak and can be downright bull-headed.
Still, this is a sensitive breed and he will not do well with harsh corrections or punishments.
For the most part, these pups are eager to please and makes for an obedient, loyal breed.
So long as he is socialized early on in puppyhood and throughout his life.
We also recommend obedience training for the Neapolitan Mastiff dog in puppyhood.
Positive reinforcement based training as early as possible is going to be key.
Neapolitan Mastiff Size
So, just how big is the Neapolitan Mastiff?
Their size is perhaps what they are most famous for, with his height ranging between 24 and 31 inches tall.
The Neapolitan Mastiff weight ranges between 110 and 150 pounds.
General Appearance
A large, big-boned dog, the Neapolitan Mastiff is renowned for his incredibly large, jowly head.
He also has naturally floppy (but sometimes clipped) ears, long tail, and profusely wrinkled skin.
The Neapolitan Mastiff also has a short, sleek coat that comes in five color varieties, including:
• Black
• Brindle
• Tawny
• Mahogany
• Blue
How to Groom and Care for a Neapolitan Mastiff
With his short, sleek coat, the Neapolitan Mastiff is generally easy to care for.
Still, a prospective owner should prepare for a bit of a mess with this breed as he is a drooling dog.
With incredible, low-hanging jowls, he tends to slobber often.
Especially when he eats, is hot, or has just taken a nice long drink.
In regards to other maintenance, he will need his ears checked regularly.
He will also need his nails trimmed regularly to keep them from breaking or splitting.
Now, let's discuss the training and exercise requirements of this massive breed!
Early Socialization is Key
And because this breed can be wary of strangers by nature, you cannot dismiss the importance of early socialization.
Getting him out and about and introducing him to new situations and people are going to play a major role in the Neapolitan Mastiff's adaptability and behavior as an adult.
As far as exercise goes, your dog will need time and space to run and play.
Slow walks are best for this breed as he gets older, as his size can make him prone to joint and muscle issues.
Exercise and Play Time
Experts also suggest taking precaution with the Neapolitan Mastiff when going up and down stairs and when running him.
Even puppies can experience joint and ligament issues due to their quick growth.
This is also a breed who will tire himself out, and too much exercise can be harmful.
So an owner should keep an eye on their pup and make sure he is not exerting too much energy during play.
Remember, this is a big breed who needs rest as much as he needs exercise in order to be healthy and happy.
As far as games, be careful of wrestling, tug-of-war, and other rough-and-tumble games you may think will be fun to play with your dog.
If this breed realizes he can overpower you, he may think that he is the boss!
Neapolitan Mastiff Lifespan and Genetic Health Concerns
Like most large breed dogs, the Neapolitan Mastiff life span is somewhat shorter.
On average being roughly seven to nine years in length.
Furthermore, due to his size and breed history, he is susceptible to a number of genetic health concerns a prospective owner should be aware of.
The Neapolitan Mastiff may be predisposed to canine hip dysplasia, elbow dysplasia, demodicosis, cardiomyopathy, and cherry eye.
This is a breed who may also be susceptible to heat exhaustion.
Owners should never leave their dog outside in the heat unattended without fresh water and access to a cool or shaded area.
Also, and as previously mentioned, be careful of over-exercising your Neapolitan Mastiff, as he can get tired quite easily and needs to relax as much as he needs to play.
Consider Early Health Screening
Due to the health concerns of this breed, you may want to have your Neapolitan Mastiff undergo early health screening.
Early health screening your puppy can help you get a better idea as to what possible health issues he may face in the future.
What is the Best Dog Food for a Neapolitan Mastiff?
Since the Neapolitan Mastiff is such a large dog breed, he will need to eat high-quality dog food geared towards larger dogs.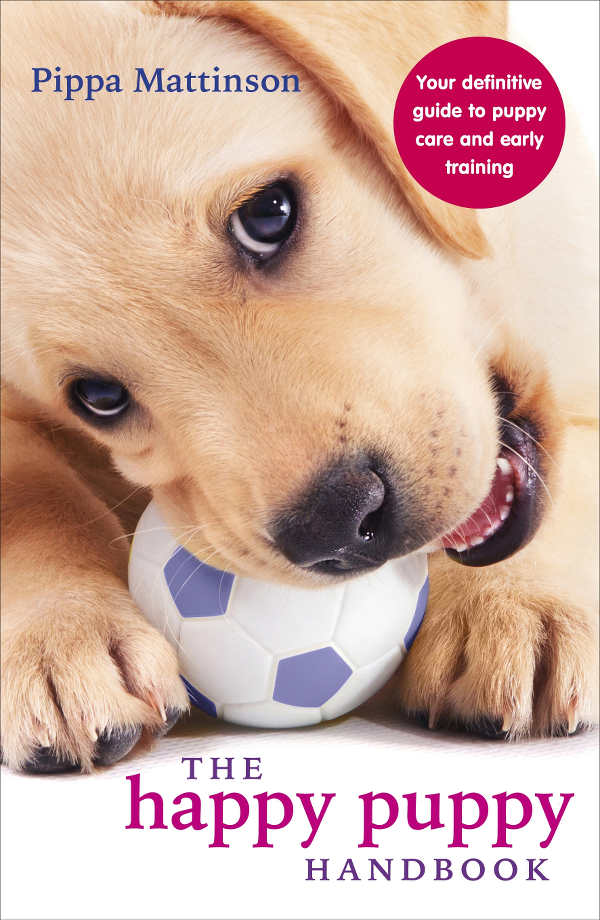 Make sure that your dog food lists 'meat proteins' in the first few ingredients and that it is low in additives like corn, soy, wheat, and sugar.
Since the Neapolitan Mastiff puppy develops so quickly into such a large dog and can be prone to skeletal issues, you may consider specialty foods for bone and joint development.
It's also best to use dog foods specifically for the different stages of your Neapolitan Mastiff's life:
your puppy should eat high-quality puppy food for large breed dogs,
an adult should eat adult dog food for large breed dogs, and
a senior should eat senior dog food for large breed dogs.
Of course, your dog will also need access to clean, fresh water every day, and while treats should always be utilized during training, they should be given in moderation as they are typically high in calories.
Is the Neapolitan Mastiff Dog the Right Breed for Me?
The Neapolitan Mastiff is a big dog with big needs, and he may not be the best breed choice for everyone.
When considering if the Neapolitan Mastiff is right for you, you should consider your lifestyle and home type.
They are very big and will do best in larger home types with a back yard.
Furthermore, the Neapolitan Mastiff does not do well on stairs due to his large size and potential for joint and skeletal issues as he ages.
For this reason, he may do best in one story homes or homes with only a small number of stairs for him to navigate.
And while he is a gentle and loving dog to his family members, this is a breed who does best with older children and in homes without other family pets.
Also, he can be wary of strangers and will need training and socialization early on in puppyhood.
And then throughout life to ensure he is an adapted and well-behaved dog.
Finding a Healthy Neapolitan Mastiff Puppy!
Don't buy a puppy through anyone other than a reputable and responsible source.
When going through Neapolitan Mastiff breeders, you can expect prices to be anywhere from $500 to over $1000.
And, as previously stated above, reputable breeders will have health screened their puppies and will be able to provide you with certificates.
Proving your Neapolitan Mastiff puppy is healthy and cleared of any of the above major health problems.
Did we miss any interesting Neapolitan Mastiff facts? Drop us a note in the comments section!
Make sure you also take a look at the Pyrenean Mastiff breed!
References