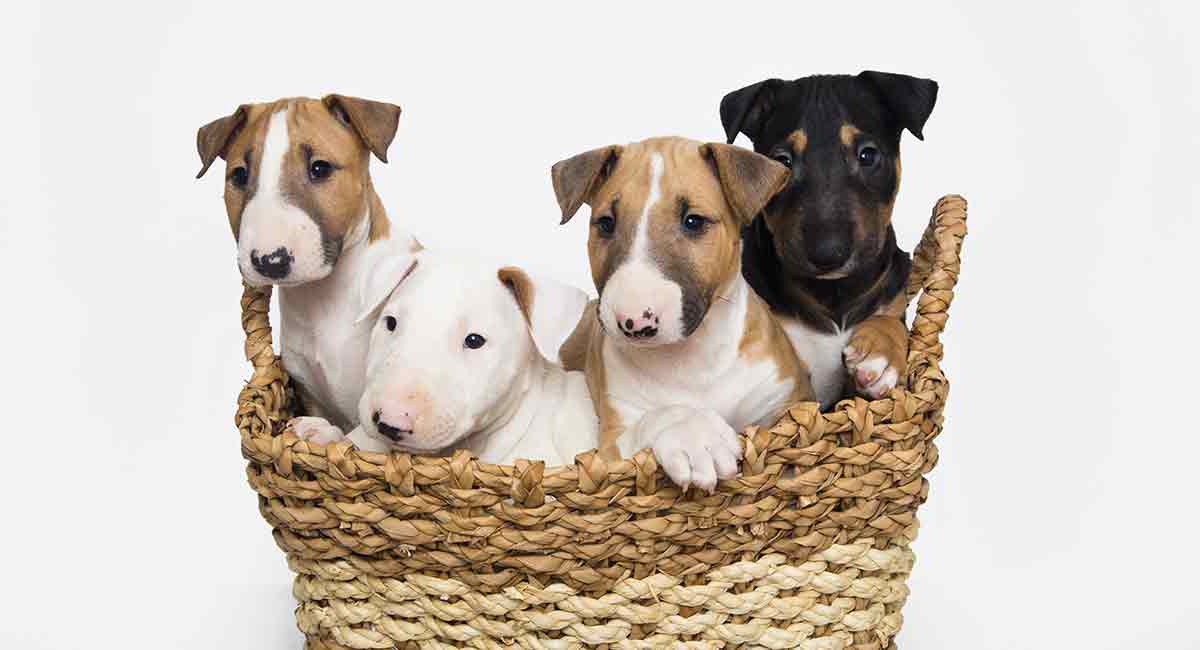 Miniature Bull Terriers have all the appeal of their larger cousins, but in a tiny package.
They have a temperament that could fairly be described as playful, charming, and downright goofy.
But the full sized Bull Terrier gets a lot of bad press.
Bull Terriers
Yes, they were originally bred to fight.
And they've been known to pick fights with other dogs and show aggression towards people.
Bull Terriers are the result of crossing a muscular Bulldog with a tenacious English Terrier.
They thrive on affection and exercise.
And are stubborn and strong-willed.
But they are also loyal and loving.
And it's understandable that many owners wish for their personality in a more manageable package.
The Appeal of the Miniature Bull Terrier
A Miniature Bull Terrier can be attractive for many reasons.
There's certainly something appealing about a favorite breed in a smaller package.
A full-grown Miniature Bull Terrier will stand from 10 to 14 inches and weigh between 18 and 28 pounds.
If you live in an apartment or don't have a lot of space, the Mini Bull is more adaptable.
They may also be a little less aggressive and easier to train than the standard size.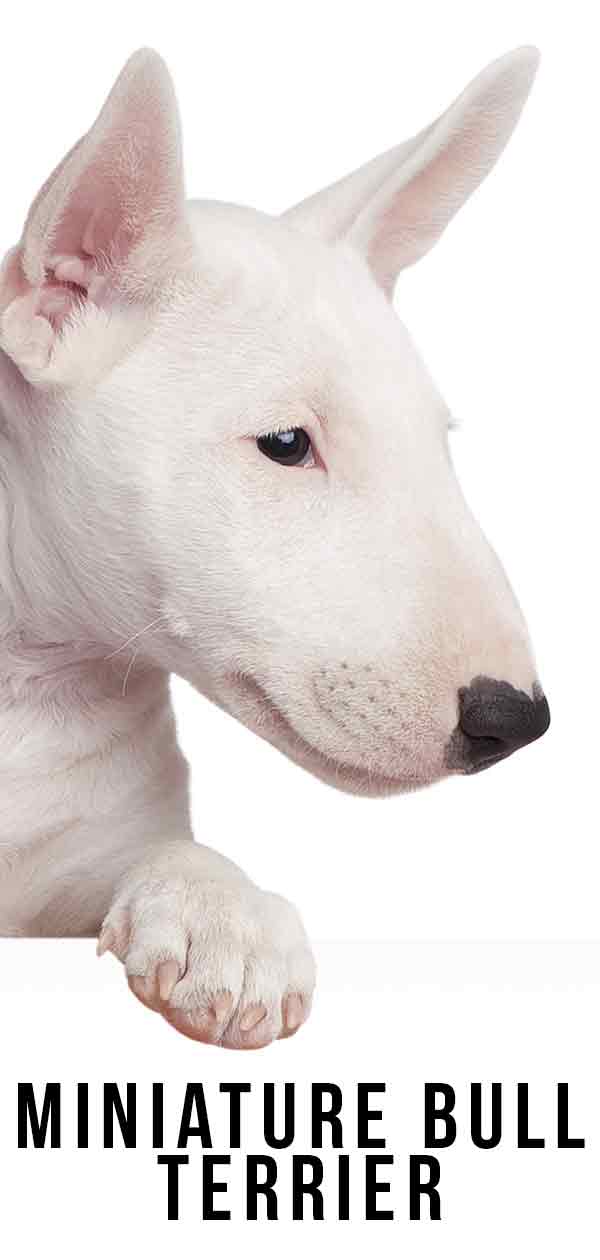 Where Do Miniature Bull Terriers Come From?
For many breeds, miniaturization is a relatively new practice.
However, the Miniature Bull Terrier has been around for a long time.
The Bull Terrier originated in the 1830s. Shortly thereafter, breeders began to work on the miniaturized version.
Their purpose was to work as above-ground ratters.
They are similar to the Bull Terrier in all aspects except for their size.
Miniature Bull Terriers were recognized as a breed in England in 1939.
But it wasn't until 1991 that they became the American Kennel Club's 133rd recognized breed.
The Miniaturization Process
There are essentially three ways in which miniaturization is achieved in dogs.
The first is to cross with a smaller dog breed.
Another way is to introduce the gene for dwarfism.
The final way is to repeatedly breed from the runts of litters.
Mixing with a Smaller Breed
Mixing two different breeds creates a designer or hybrid dog.
The advantage of this method is that genetic diversity can reduce the incidence of inherited diseases.
The downside is that there's no way to know exactly what traits the puppies will have in terms of appearance and temperament.
The puppies can resemble a Miniature Bull Terrier.
Or they can look nothing like them at all.
Bull Terrier Jack Russell Mix
Also called a Bully Jack, the Bull Terrier Jack Russell Terrier cross is sweet and energetic.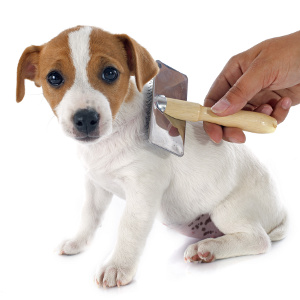 Their short coat is most often white in color.
A full-grown Bully Jack will stand approximately 15 inches tall.
He'll feature an overall sturdy build, with chiseled legs and a broad chest.
They make a great companion for families without small children.
Bull Terrier Chihuahua Mix
Combine a female Bull Terrier with a male Chihuahua and you get the Bullhuahua Terrier.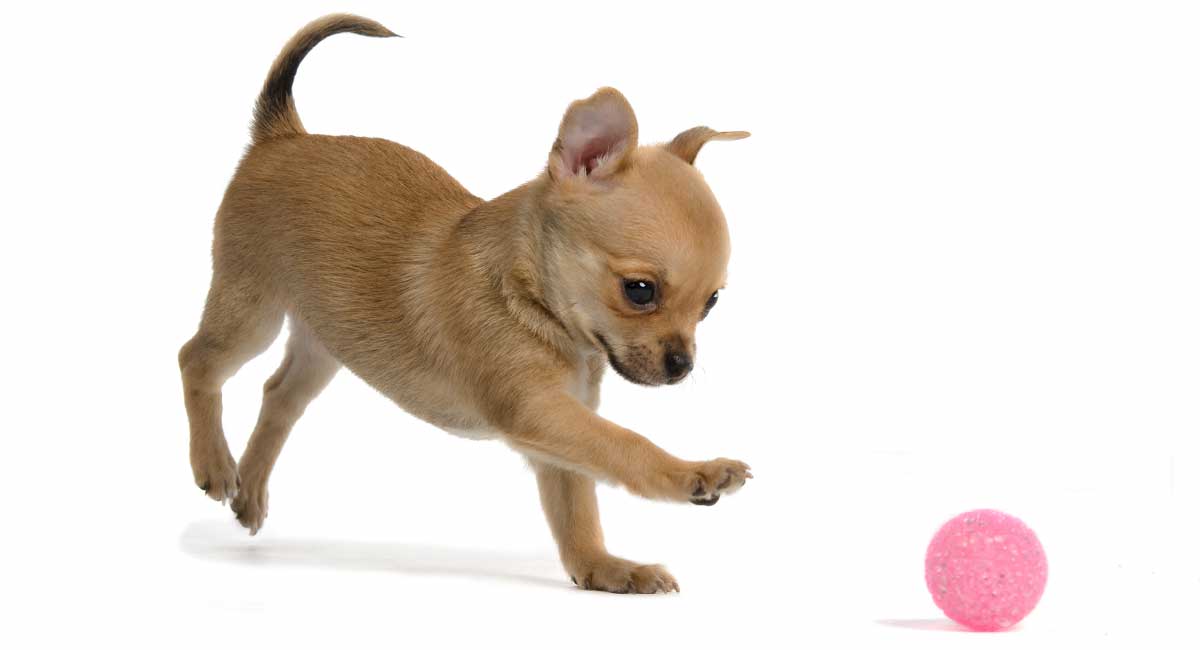 This can be a truly unpredictable mix due to the many differences between the parent breeds.
The Bullhuahua Terrier typically stands from 10 to 14 inches and weigh between 20 to 30 pounds.
This mix is brave, energetic, and loyal.
They may also have a tendency to be mischievous and stubborn.
Introducing the Dwarfism Gene
The gene for dwarfism is usually a random mutation.
However, some breeders might breed two dogs with the gene to create smaller puppies.
There are different types of dwarfism genes.
The one most often used will give the offspring shorter than normal legs, as found in the Dachshund and Corgi breeds.
This gives the dog the appearance of having a larger head and longer body, as he sits lower to the ground.
Known as achondroplasia, it means the bones will not grow to their normal size.
Unfortunately, using this method to create smaller dogs causes plenty of health problems.
Many joint and back problems are associated with this gene mutation, including intervertebral disc disease (IVDD).
This condition causes the cushioning discs between the dog's vertebrae to bulge or herniate into the spinal cord area.
This can cause pain, nerve damage, and, in severe cases, paralysis.
Dogs with dwarfism need extra care and attention to reduce the chance of joint and back injuries.
Breeding From Runts
Selectively breeding two runts is another way to create the smallest possible dog.
Being born the smallest or weakest member of the litter doesn't mean they won't grow to be a normal size dog.
It also doesn't mean that they'll be born with congenital health problems.
It does, however, increase the risk.
The runt often has a hard time getting enough of their mother's milk during the crucial first few days of their life.
Failing to get proper nutrition from the start can lead to a weakened immune system and susceptibility to illness.
This method is appealing because both parents are the same type. It ensures that the unique breed characteristics will be passed on.
The problem is it also means there's an increased risk for inherited conditions and overall ill health.
Miniature Bull Terrier Health
The sire, the dam, and the puppy itself should be health tested for the following inherited conditions:
heart diseases
kidney issues
deafness
luxating patellas
primary lens luxation
The average lifespan of the Miniature Bull Terrier is 11 to 13 years.
Miniature Bull Terrier and Heart Disease
Heart disease is a health problem for the Miniature Bull Terrier.
Mitral valve disease is the most common heart disease for all dogs and can be congenital or acquired.
A heart murmur is an early warning sign.
Medication and restricting exercise are often required.
Aortic stenosis is a narrowing of the aortic as it leads out of the heart.
It is typically present at birth and worsens over the first year of life.
Miniature Bull Terrier and Kidney Disease
Kidney disease is also a serious problem for the breed.
Hereditary nephritis causes renal failure in affected dogs.
Miniature Bull Terrier and Deafness
Deafness is prevalent in Bull Terriers because of their predominantly white coloration.
Dogs with white coats are often deaf due to carrying the piebald gene.
This gene is a result of the absence of the cells that create pigment.
The absence of color comes from the same stem cell source that enables hearing.
Breeders can perform the BAER (brainstem auditory evoked response) hearing tests on puppies to establish their hearing level.
Miniature Bull Terrier and Patella Luxation
Patella luxation is common for many miniature dogs, including the Bull Terrier.
Patella luxation occurs when their knee joint is malformed or slips out of place.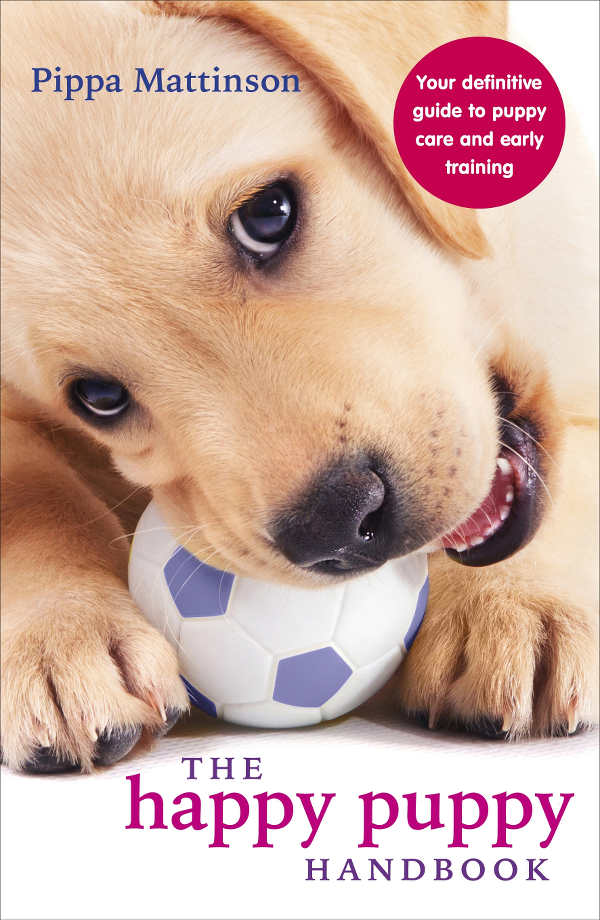 There are varying degrees, but if severe, it can be extremely painful and surgery may be required.
Miniature Bull Terrier and Lens Luxation
Primary lens luxation is a painful and potentially blinding inherited ocular condition common to the Miniature Bull Terrier, in which the lens is dislocated.
Symptoms include excessive blinking, tearing, and squinting.
Is a Miniature Bull Terrier Right For Me?
Don't let their smaller size fool you. The Mini Bull is like the Bull Terrier in every way.
Before you bring a Miniature Bull Terrier into your home, be aware that they're prone to some serious health issues.
Experienced owners with active lifestyles are perfect for this breed.
They require plenty of vigorous exercise and want to be a part of all family activities.
They're famous for "bully runs" where they'll tear through the house for no apparent reason.
The Miniature Bull Terrier is prone to separation anxiety and can become very destructive if left on their own too much.
Some may display neurotic behavior, like obsessively chasing their own tail.
They can be possessive and territorial.
Aggression towards other animals is not uncommon, so homes without any other pets are preferable.
Bringing a Miniature Bull Terrier into your life is a big commitment.
Be prepared to provide him with early socialization, devoted training, abundant exercise, and plenty of time with the family.
Finding a Miniature Bull Terrier
Reputable breeders should have proof of health screenings for inherited health conditions.
They should also be willing to answer any of your questions and knowledgeable about the genetic diseases that can affect their breed.
Visiting where the puppies live and seeing at least one of their parents is the best indication of what to expect in terms of temperament and appearance.
Alternatively, consider adopting a dog from a shelter.
This is a sure way to see what kind of dog you're getting.
Best of all, you'll be giving a home to a dog who desperately needs one.
References and Resources