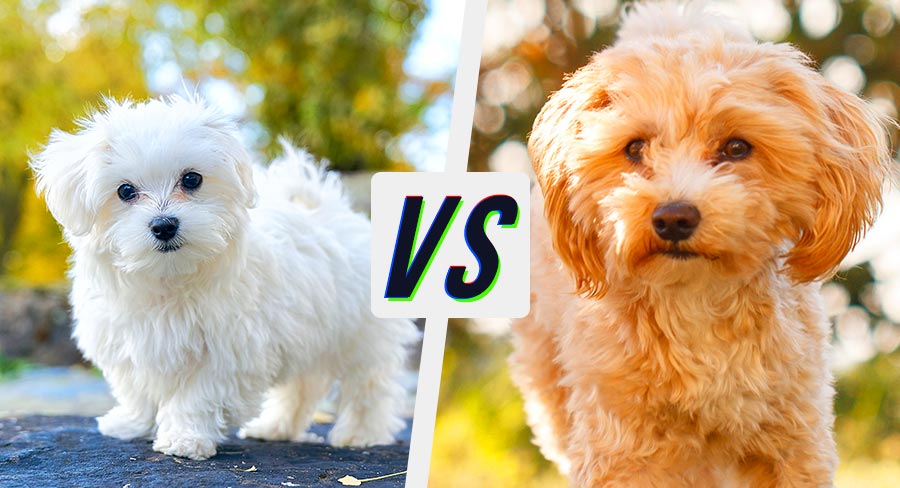 Making a choice between the Maltese vs Maltipoo isn't about one breed being better than the other. What it is about is finding out which dog breed is a better choice for you. Today we will take you step by step through their similarities and differences.
We'll help you to decide whether the Maltese or Maltipoo is the perfect pet for you. Taking into account your preferences, your daily schedule, your family and your reasons for wanting a pet dog. We'll compare the Maltese vs Maltipoo side by side for each trait so you can feel confident you are making your personal best choice!
Maltese vs Maltipoo Overview
Let's start out with some helpful statistics about the Maltese vs Maltipoo dog breeds.
Maltese
Height: 7 to 9 inches (paw pads to shoulder tops)
Weight: Less than 7 pounds
Maltese size: Toy
Coat color: White, white and lemon, white and tan
Coat type: Fine, human hairlike, single layer coat
Shedding level: Low
Maltese personality: Gentle, intelligent, playful
Longevity: 12 to 15 years
Maltipoo
Height: 7 to 15 inches (paw pads to shoulder tops)
Weight: 4 to 15 pounds
Maltipoo size: Toy
Coat color: White, ivory, cream
Coat type: medium length, single layer, wavy or curly
Shedding level: Low
Maltipoo personality: Smart, playful, affectionate
Longevity: 12 to 13 years
Maltese vs Maltipoo Size
While the two breed names sound quite similar, there are actually a lot of subtle differences between the appearance of the Maltese vs Maltipoo.
Maltese Appearance
The Maltese is a purebred established dog breed that is recognized by the American Kennel Club, the United Kennel Club and other major purebred dog breed associations. Because official dog breed associations will only recognize and register well-established dog breeds, this tells you a lot about all the work that has gone into developing this dog breed.
For appearance purposes, there is an official Maltese breed standard you can refer to that can help you verify whether you are looking at a well-bred Maltese dog. The official Maltese breed standard states that a well-bred Maltese should weigh less than seven pounds and stand between seven and nine inches tall.
Maltipoo Appearance
The Maltipoo is a hybrid or crossbred dog breed that is currently not recognized by any of the major purebred dog associations. The Maltipoo is a cross between a Maltese and a Poodle. Typically, the Poodle parent will be a miniature, but it is not unheard of for breeders to use a standard or toy Poodle. Assuming the Poodle parent is a miniature Poodle, weight should range from 4 to 15 pounds and height from seven to 15 inches.
Maltipoo vs Maltese Coat Types
A well-bred Maltese will have a black nose, dark-rimmed dark colored eyes, a flowing plumed tail and a compact, fine-boned body. They should sport a single layer long hairlike coat that is pure white with hints of tan or lemon on the ears only.
A Maltipoo might have a straight or curly coat. But the coat should be single layer. A Maltipoo might be pure white like a Maltese. Or the coat could be brown, café au lait, black, blue, silver, cream, apricot, cream or white like a Poodle. They can produce greater variations in every appearance trait from height and weight to coat color and coat type.
Is Grooming a Maltese or Maltipoo Easier?
Both the Maltese and the Maltipoo regularly find themselves classified as hypoallergenic dog breeds. Unfortunately, there is no such animal as a hypoallergenic dog. But there are dog breeds that potentially shed out less hair. Both the Maltese and the Maltipoo fit into this category.
With less shedding there is less risk of contact with the protein that triggers human pet allergies. However, the less visible shedding a dog does, the more grooming the owner is going to have to do to keep the coat from tangling and matting.
To keep grooming duties manageable, many Maltese and Maltipoo owners choose to keep their dogs in a short puppy clip. This means less daily brushing and grooming but more trips to the professional groomer for both breeds.
Is a Maltese or Maltipoo Friendlier?
The main important difference between the Maltese vs Maltipoo temperament boils down to this: the Poodle parent dog's influence. The Maltese is not just a well-established purebred dog breed but is also one of the most ancient breeds in modern history. The Maltese temperament is equally well-established as playful yet charmingly genteel and gentle.
Your Maltipoo puppy might grow up to take after the Maltese parent and exhibit these same well-documented qualities. Or your Maltipoo might take after the Poodle parent and grow up to be more active, energetic and athletic.
Maltese vs Maltipoo Training and Exercise
A purebred Maltese dog is definitely smart enough to learn new commands. The challenge will be – will they want to? Maltese dogs have centuries of experience being pampered. Ask any first-time Maltese owner who trained who and you are likely to find out the dog trained their person! In the same way, the tiny Maltese hasn't spent centuries warming royal laps because they crave more exercise. For a Maltese, being with their people is the ultimate entertainment.
Maltipoo dogs that take after the Poodle parent dog will be more amenable to training because of their smarts and athleticism. Poodles score exceptionally high in the people pleasing trait and their active, intelligent minds love learning new things. A Maltipoo puppy that favors the Poodle parent is going to grow up to enjoy staying active, running, playing, jumping, learning tricks and taking walks.
Maltese vs Maltipoo Health
Comparing the Maltese vs Maltipoo isn't complete until we look at breed health. The Maltese, like most purebred dog breeds, can have some genetic health concerns. According to the Orthopedic Foundation for Animals (OFA) database the most pressing of these include patellar luxation, cardiac irregularities and liver shunt.
The Maltipoo is too new as a breed to have its own health database. But we can take a look at the Poodle's database along with the Maltese's database to get an idea of what health concerns to watch for. The OFA database highlights hip dysplasia, patellar luxation and congenital eye abnormalities as concerns to watch for.
Which Dog Is Right for Me?
Both the Maltese and the Maltipoo have so much to offer to the right individual or family. But they do differ in some important ways, including size, coat type, personality and energy level.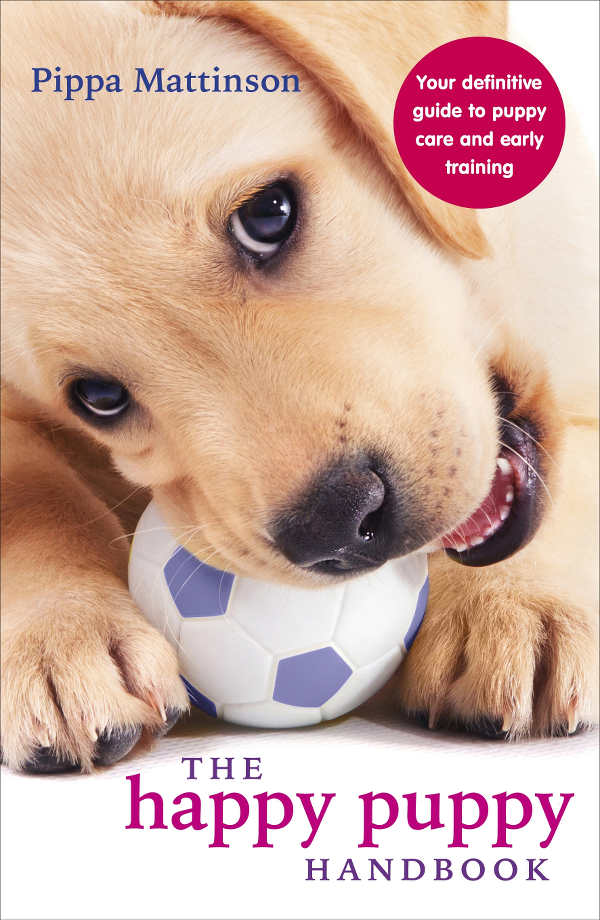 Which one is the right dog for you, the Maltese or the Maltipoo? Drop us a post in the comments to let us know which breed you chose!
Readers Also Liked
References
Armstrong, P. 1964. "Official AKC Maltese Breed Standard," American Maltese Association.
Kitelinger, S. "What is a Maltipoo?" North American Maltipoo Club & Registry, 2021.
Demars, C. 2017. "Canine Crash Course: F1, F2, F3 and Multi-Generational Designations," Continental Kennel Club.
Ganado, A. 2020. "The Maltese Dog: A Toy for Ancient Royalty," Times of Malta.