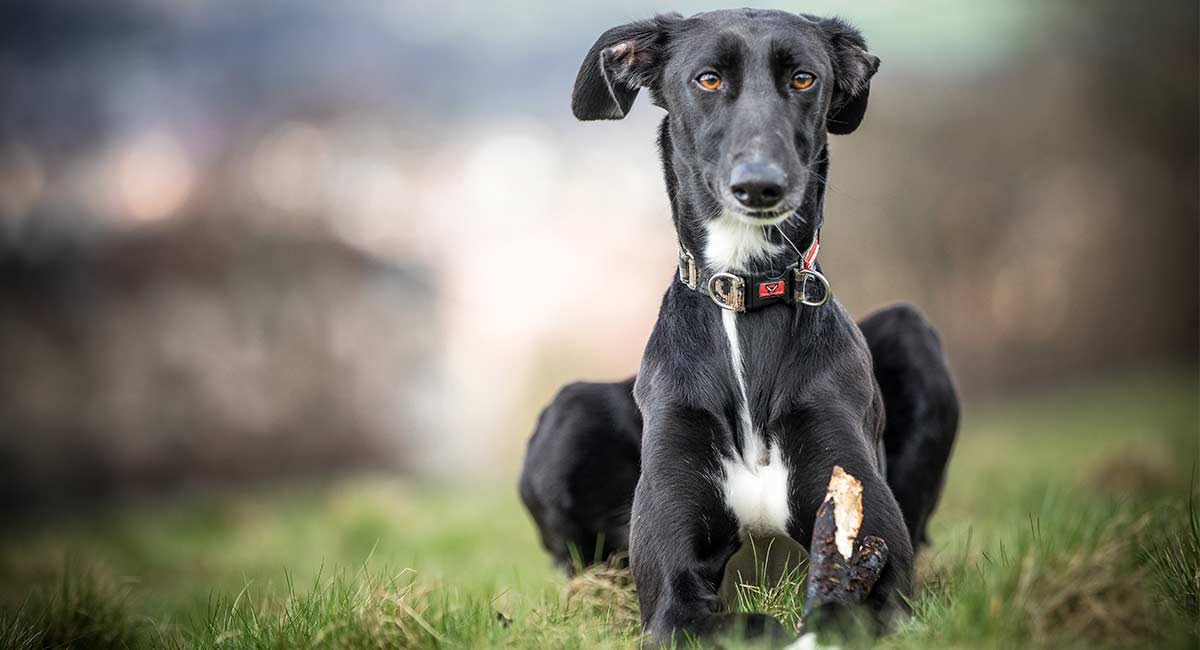 If you're considering bringing a Lurcher dog into your life, you may have a lot of questions.
This is a unique crossbreed with a variety of potential looks, traits, and health issues.
The Lurcher is famous for his hunting and running skills, but what else is the Lurcher known for?
And would he make the right crossbreed for you and your lifestyle?
In today's article, we're covering all things Lurcher.
So sit back, relax, and read on to learn more about our favorite furry friend who is not only incredibly athletic but also mesmerizingly clever!
So, Who Is the Lurcher?
Lurchers are a whole category of crossbred dogs.
In fact, Lurcher is the name given to any cross between a sighthound dog and another breed, usually a terrier, a herding breed, or a large scent hound breed.
While this leaves a broad spectrum of genetic possibilities, the Lurcher is known for some basic qualities like speed, intelligence, and a keen talent for hunting that has made him a favorite amongst hunters and doggy-lovers alike.
While Lurchers are still uncommon in the US, they are very popular in Great Britain.
However, their popularity is on the rise everywhere as people discover more and more about this very talented and intelligent crossbreed.
So, we know that Lurchers are not a purebred and more of a hybrid dog, but what does that really mean? And what's up with the controversy surrounding crossbreeding?
Let's find out.
What's Up with the Design Dog Controversy?
A crossbreed, like our friend the Lurcher, is not without his controversies.
Sometimes referred to as a hybrid or a designer dog, crossbreeds are surrounded by equal amounts of criticism and approval.
One of the issues regarding crossbreeds revolves around a dispute over whether a mutt and a crossbreed are really just the same thing.
While it does seem like the lines are a bit blurred on the subject, supporters of crossbreeding point out that, by definition, a crossbreed is the offspring of two specifically chosen purebred parents while a mutt has a lineage of several breeds in his bloodline.
For more on the subject of mutts verses crossbreeds, visit us here.
Crossbreeding – A Recipe for Better Health?
Another debate and perhaps the most important debate is the one regarding health.
It is a well-known fact that purebreds are prone to suffering inheritable health conditions as a result of generations of inbreeding.
Supporters of crossbreeding hope that the practice could help to reduce and even eliminate some of these issues.
To learn more about the debate around crossbreeding and how it improves dogs' health, click here.
Luckily, what likely matters to you right now is learning more about the Lurcher.
So let's move on to the ins and outs of this talented, athletic, and very brainy crossbreed.
Where Does the Lurcher Come From?
The Lurcher comes from a controversial past shrouded with tales and theories.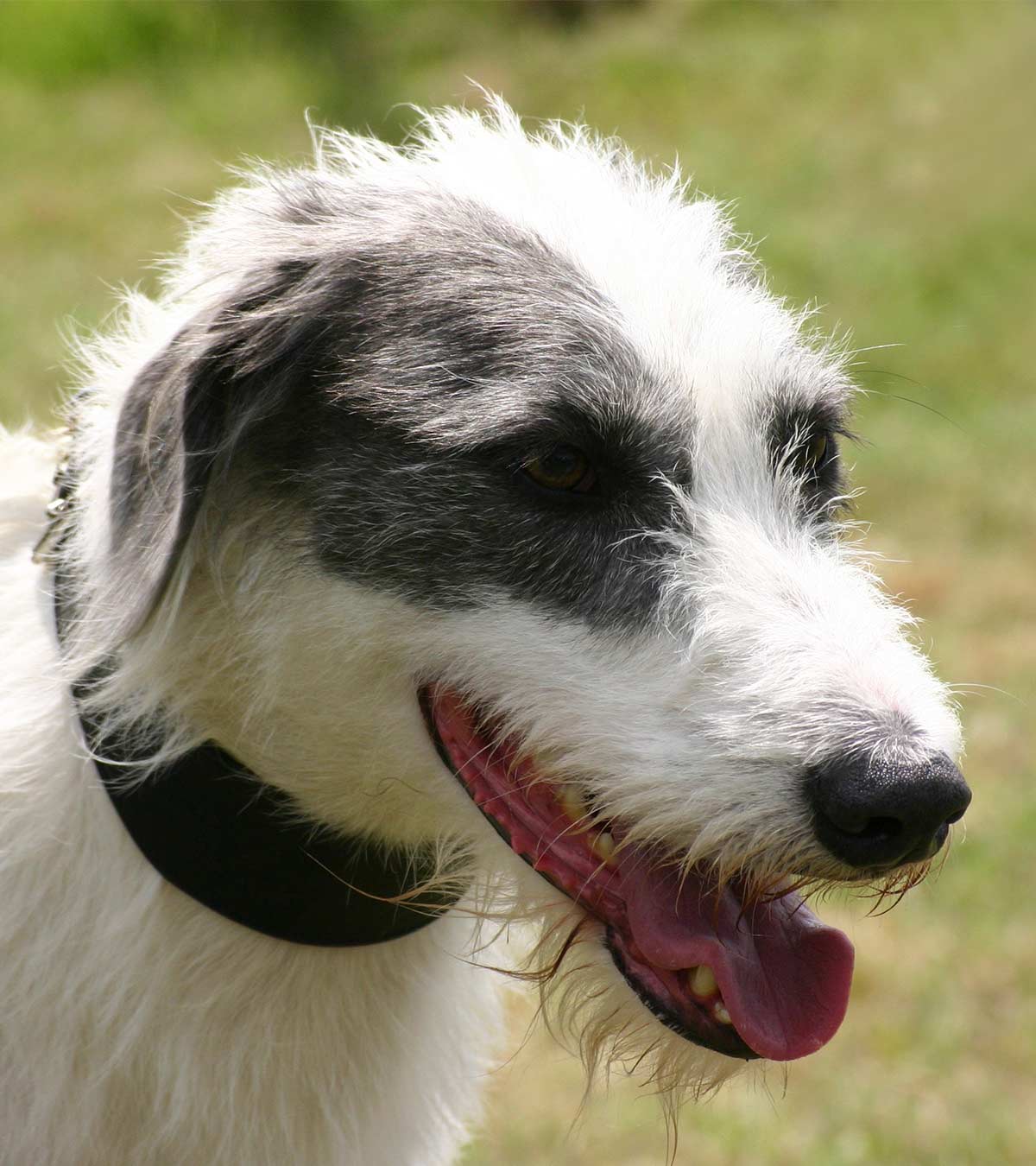 One such theory is that the Lurcher came into existence during the 14th, 15th and 16th centuries, during a time when the English and Scottish authorities forbade commoners from owning sighthounds.
Although there is no official documentation of such a ban, some believe the Lurcher came about through creative breeding practices, where commoners would breed sighthounds with other breeds to create a kind of loophole to illegal sighthound ownership.
The basic goal of breeding sighthounds with other breeds such as pastoral breeds or terriers was to blend the talents of speed, work-ethic, intelligence, and an uncanny ability to hunt together!
Lurcher Dogs are Easy to Love!
Breeders were successful as the Lurchers became incredibly popular as smart and agile hunting dogs.
In fact, it is said that Lurchers turned out even better than initially anticipated, excelling in these desired skills more so than a purebred sighthound!
Despite his incredible talents, most modern-day Lurchers do less hunting and more playing, as they are revered family pets beloved for their intelligence and affectionate nature.
While this is all fascinating, to learn more about the Lurcher, let's learn more about his parent types.
Since the Lurcher is a sighthound mixed with another type of dog, we will focus primarily on sighthound.
Origin of the Sighthound Type
Sighthounds are a type of dog bred to hunt by sight.
They are most often thin and agile, with long, lean bodies and an affinity for speed!
Some sighthounds have been around for over 5,000 years and are experts at detecting movement and chasing after prey with breathtaking speed.
And while they were primarily bred for their ability to hunt and run, they are more used today as family pets just like the Lurcher.
Sighthound breeds you may or may not be familiar with are:
Afghan Hound
Azawakh
Borzoi
Chart Polski
Galgo Espanol
Greyhound
Hortaya Borzaya
Italian Greyhound
Magyar Agar
Old Croatian Sighthound
Rajapalayam
Scottish Deerhound
Silken Windhound Sloughi
Other Types Typically Bred with Sighthounds to Create the Lurcher
As previously mentioned, the Lurcher is a cross between sighthounds and other types such as:
Initially, the basic goal was to create a dog with pristine intelligence, hunting skills, and agility.
Size, Height, and Weight of the Lurcher
Since the Lurcher is a sighthound type crossed with another type of dog, his size, height, and weight are going to vary.
In reality, one can find a big Lurcher and one can find a small Lurcher, but the average Lurcher dog is going to be around 27 to 30 inches tall and weigh anywhere from 35 to 100 pounds, give or take.
Now, what does a Lurcher look like?
Defining Characteristics of the Lurcher
Since the Lurcher is a crossbreed, his physical description is going to vary depending on his particular purebred parents.
Since we have such a wide range of dogs to choose from, in this case, there are a number of coat combinations a Lurcher can have.
In fact, Lurchers can come with short hair comparable to that of a Greyhound or they can have a longer, harsher coat similar to that of a sheepdog or long-haired terrier breed.
As previously mentioned, many Lurchers have body types similar to greyhounds, however, others will favor their terrier type parents or herding dog parents.
In the genetic lottery of crossbreeding, it will all be left up to chance!
Lurcher Crossbreed Temperament
Just as with coat type, the Lurcher's temperament could vary depending on his specific purebred parents.
However, and as previously mentioned, the basic characteristics are going to be intelligence, agility, and keen hunting skills.
Other Lurcher behaviors will be similar to that of a sighthound.
You can expect your Lurcher to be calm, loving but not overly needy, with an independent streak and an affinity for running!
While they do well with children and in family settings, the Lurcher hunting instincts and high prey drive mean it is probably not a dog you want around smaller household pets like small cats, rodents, and birds.
And of course, we always recommend early socialization and obedience training for all dogs, as socializing dogs as early as possible and training them in obedience helps them to be well-rounded and better adjusted throughout their lifetime.
Grooming & General Care of the Lurcher
Grooming your Lurcher will depend on the type of coat he inherits from his parent breeds.
While many Lurchers have short, single layered coats with hair that sheds seasonally and is easy to manage, they will still benefit from an occasional brushing.
Lurchers with a parent of the terrier or herding type could wind up with much longer hair that can have a tendency to knot!
Grooming maintenance for a long-haired Lurcher or a wire-haired Lurcher could include hand stripping and brushing with a wire brush at least twice a week.
You may consider giving your long-haired Lurcher a haircut to keep his hair at a manageable length.
As with all dogs, Lurchers will require their ears to be cleaned regularly to avoid buildup of moisture and wax.
And while all dogs need their claws trimmed consistently to avoid cracking and splitting, keep in mind that Lurchers love to run and therefore special attention should be taken to ensure their nails are always at a manageable length.
Also, prospective Lurcher owners should be aware that a Lurcher could be more sensitive to harsher weather conditions.
For this reason, they should be considered indoor dogs who need to wear coats in colder climates and should not be left outside and unattended in hotter climates.
What Are the Lurcher's Exercise and Training Requirements?
Despite the Lurcher's love for running and his keen hunting skills, you may be surprised to learn that for the most part, the average Lurcher is a calm, reserved dog who doesn't require excessive or special amounts of physical stimulation to be happy and healthy.
There are exceptions to the rule, however, and they will depend on what specific parent breed your Lurcher is the offspring of.
Some breeds, like the Border Collie, are very high energy and will require more exercise than other breeds.
However, for the most part, a brisk, daily walk and play in the yard should be enough to meet your Lurcher's exercise needs.
And, since the Lurcher is a cross of very intelligent groups such as the herding types, they are incredibly smart and very trainable!
The Lurcher's Average Lifespan and Health Issues
The average lifespan of a Lurcher is 12 to 15 years, and while these are generally healthy dogs, there are a few inheritable issues you should be aware of.
These issues include gastric torsion, torn toenails, foot or muscle injuries, sensitivity to weather including heatstroke and heat exhaustion, osteosarcoma, hypothyroidism, and for those Lurchers with herding blood, eye issues.
While not all health issues are avoidable, early health screening can help you to prepare for or even avoid certain inheritable health problems your specific Lurcher may be predisposed to.
To get a head start on anticipating your Lurcher's health needs, find our breed reviews for both his parents' breeds.
What is the Ideal Home For The Lurcher Dog Breed?
The Lurcher did start out as a renowned hunting dog, and while they are still not very common in the US, modern-day Lurchers are said to make wonderful family pets!
However, keep in mind that if you have smaller pets in the home, the Lurcher may not be the best choice for you due to his strong hunting instincts.
On the other hand, if you have the time to groom your Lurcher, depending on what type of hair he has, and if you are able to offer him daily walks, and lots of love, then the Lurcher just may be the perfect dog for you!
He is adaptable, friendly, and affectionate, and will do well in most home types as long as he is given a walk and allowed to run.
However, keep in mind that the Lurcher is fast, so if you're looking for a dog you can let run free at the dog park or take off his leash during a hike, the Lurcher may not be the dog for you.
Lurchers are part sighthound, bred to take off after smaller prey.
This means if they see a rabbit or a squirrel, forget it! A Lurcher will take off running after it and chances are you will not be able to catch him!
Want a Lurcher Dog of Your Own? Here's How to Find a Lurcher Puppy!
So, does the Lurcher seem like the perfect dog for you?
Wonderful! Here are our tips on how to find a Lurcher puppy.
There are many Lurcher dogs who need to be rescued. Many of these puppies are the result of accidental matings.
If you have your sights set on a Lurcher rescue, keep in mind that adoption fees are typically around $50 to $100.
Wonderfully, many rescues and shelters will cover initial vet fees, ensuring your Lurcher is healthy and adoptable.
On the other hand, if you're looking at Lurcher puppies from a Lurcher breeder, be prepared to spend anywhere from $500 to $1000, depending on who the Lurcher's parent breeds are and if they are show quality.
As previously mentioned, we recommend early health screening with your Lurcher puppy.
We also want you to know that reputable breeders should be able to provide certificates proving their dogs are healthy and adoptable!
The Final Lowdown On Lurchers
So there you have it – if you've ever been confused by the term Lurcher before, we hope you're not anymore!
Lurcher is the nickname given to any crossbreed between a sight hound and another breed of dog.
They often have a sight hound's lean figure, high prey drive, running skills, and chilled out homebody temperament.
But their appearance and personality can also vary wildly, depending on the other dog breed in the mix.
To find a healthy Lurcher puppy, find out which inheritable concerns affect their parents, and ask your breeder about screening and family history of those problems.
If you have decided to get a Lurcher puppy, we hope he brings you years of happiness, love, and joy!
Do You Already Have A Lurcher?
What breeds were their parents? Which do you think they most take after?
Tell us about them in the comments box!
If you've enjoyed reading about this breed, you might also want to take a look at our guide to the Borzoi!
References
I.G. Mayhew, W.F. Blakemore, A.C. Palmer, C.J. Clarke, Tremor Syndrome and Hypomyelination in Lurcher Pups, Journal of Small Animal Practice, 1984
Borbala Turcsan, Adam Miklosi, Eniko Kubinyi, Owner Perceived Differences Between Mixed-Breed and Purebred Dogs, PLOS One, 2017
Tiffani J Howell, Tammie King, Pauleen C Bennett, Puppy Parties and Beyond: the role of early age socialization practices on adult dog behavior, Dove Press, 2015
Nathan B Sutter and Elaine A Ostrander, Dog Star Rising: The Canine Genetic System, Nature Reviews Genetics, 2004
Lowell Acumen DVM, DACVD, MBA, MOA, The Genetic Connection; a Guide to Health Problems in Purebred Dogs, Second Edition, 2011
Carol Beuchat Ph.D., The Myth of Hybrid Vigor in Dogs…Is A Myth, Institute of Canine Biology, 2014