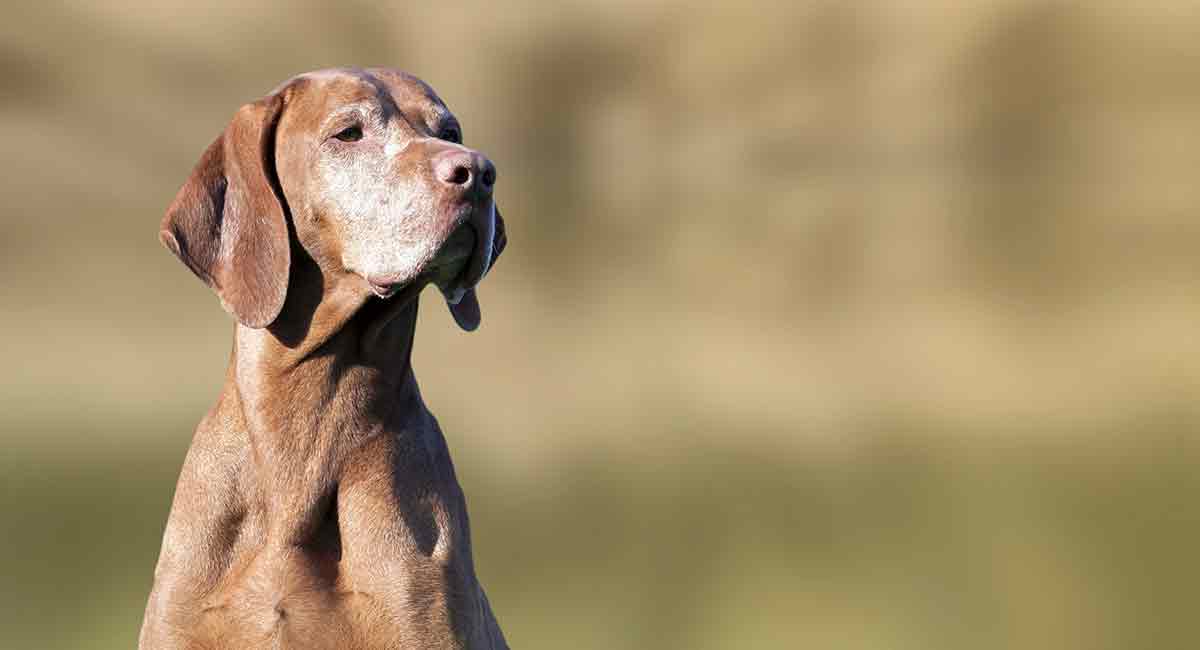 Which are the longest living dog breeds?
Two studies of canine longevity found that the dog breeds that live the longest are:
Australian Silky Terriers
Basenjis
Bearded Collies
Border Terriers
Cairn Terriers
Canaan Dogs
Irish Terriers
Lakeland Terriers
Lhasa Apsos
Miniature Dachshunds
Miniature Poodles
Swedish Vallhunds
Tibetan Spaniels
and West Highland White Terriers.
This UK study found the average lifespan of purebred dogs to be 11 years and 3 months.
However, longevity varies greatly from breed to breed.
Some dogs will live up to 17 years and beyond, while others won't reach even 6 years of age.
We want our canine companions to be with us for as long as possible, so it's not surprising that people want to know what dog breed lives the longest.
Factors Affecting the Longest Living Dog Breeds
There are so many variables when it comes to how long a dog will live, that there's no way to say for sure which is the dog breed with the longest lifespan.
Generally speaking, smaller dogs tend to live longer than large breeds, and within a breed, the larger ones are more likely to have a longer life.
But even the dog breed with the longest life expectancy can have their time cut short for a number of reasons.
Genetics, structure, breeding, lifestyle, environmental influences, diet, and even stress can play a role in how long a dog will live.
That being said, there are some common health problems that affect certain breeds.
So before we look at the oldest dog breed lifespans, let's look at the problems that plague our most popular pedigrees.
Health Problems That Impact a Dog's Life Expectancy
Almost all dog breeds are subject to inherited health problems, which in some cases can be entirely avoided with proper health testing.
This is why it's so important to choose a good breeder who has screened their breeding stock for inherited health conditions when buying any breed of puppy.
But some conditions are definitely more life-threatening than others.
One large-scale study found the most frequently attributed causes of death in dogs were neoplastic, musculoskeletal, and neurological disorders.
While this other study found that larger breeds tend to die of musculoskeletal and gastrointestinal causes, whereas smaller dogs died more commonly of endocrine causes.
But before we look at the common health problems of different breeds, we should discuss the preventable problem that is now considered the biggest health issue affecting pet dogs today.
Obesity in Dogs
Although some breeds are more prone to obesity, it's a health risk for all dogs who eat too many calories and don't get enough exercise.
There have been numerous studies that show obesity can have detrimental effects on the health and longevity of dogs.
It puts them at risk for such health conditions as diabetes mellitus, osteoarthritis, and cardiovascular disease, among others.
Feeding your dog a healthy, restricted diet has proven to not only extend their lifespan but improve their quality of life.
Small Breed Health Problems
Although little dogs tend to live longer, small breeds can still suffer from genetic health issues, many of which are associated with extreme conformation.
Brachycephaly refers to the flattened face that many people find so appealing.
Unfortunately, this shortened skull translates into numerous severe health problems that can affect the dog's breathing, eyes, heart, ears, teeth, and bones.
When you choose a brachycephalic breed, you're electing to bring a dog into your life who has health challenges.
If you're determined to buy one of these puppies, then choose the one who has the longest muzzle.
Large Breed Health Problems
Large and giant breeds age faster than small and medium-sized dogs and therefore develop age-related health conditions sooner.
They're also at a higher risk of developing arthritis and a number of cardiac diseases.
For example, dilated cardiomyopathy is a heart disease in which the heart is unable to pump enough blood throughout the body.
It's the most common cause of heart failure in a number of large and giant breeds.
Bloat, also known as gastric dilatation volvulus, is a severe and sudden condition that most commonly affects large, deep-chested breeds.
It's potentially fatal if the blood supply to the dog's stomach is cut off.
Although hip and elbow dysplasia may not shorten your dog's life, these skeletal conditions are extremely common, particularly in large and giant breeds, and can greatly impact their quality of life by causing pain, joint degeneration, and arthritis.
Although not all cases of this genetic condition can be prevented, excessive growth rate and being overweight can make it worse.
Longest Living Large Dog Breeds
If you're a large dog fan, don't despair.
Here are some big dog breeds that live long lives.
Belgian Malinois
At a glance, you might confuse the Belgian Malinois with the German Shepherd.
But this accomplished herder with a strong work ethic is lighter and more agile.
With a lifespan of 14 to 16 years, they can live almost twice as long as a GSD.
That makes them one of the longest living dog breeds!
They are prone to hip and elbow dysplasia and certain eye problems.
A responsible breeder will screen their stock for these conditions.
Australian Cattle Dog
Also known as the Blue Heeler, this is a hard-working breed with a lifespan of 12 to 16 years.
Traditionally used for driving cattle, they're tough, independent dogs that need plenty of exercise.
The Guinness World Records lists the longest living dog as Australian Cattle Dog Bluey.
He lived to be 29 years and 5 months.
Deafness, eye diseases, and hip and elbow dysplasia are health conditions a responsible breeder will screen their breeding stock for.
Border Collie
Highly intelligent, extremely alert, and amazingly energetic, this study found the Border Collie to be among the longest living dog breeds.
You can expect this handsome, hardy dog to live an average of 13.5 years.
But some live to be 15 or even up to 17 years old.
These dogs should be screened for hip dysplasia and eye conditions such as Collie eye anomaly.
Perhaps you noticed that all three of these medium to large breeds share a working background?
It seems likely that an active lifestyle and being in good physical condition plays a role in their longevity.
Some More Of The Longest Living Dog Breeds
If you haven't spotted a breed which appeals to you yet, these remaining canines might fit the bill.
Coton de Tulear
Small but sturdy and extremely charming with a profuse white coat that's as soft as cotton, the Coton de Tulear boasts an impressive lifespan of 15 to 19 years.
Occasionally. eye problems, disc disease, and hip dysplasia occur, and like many small dogs, there's a chance of luxating patellas.
Chinese Crested
What the Chinese Crested lacks in size and hair, they make up for in sweetness and affection.
There's also a "powderpuff" variety of these funny little dogs that's covered in a soft, silky coat.
This toy breed commonly lives to be from 13 to 18 years of age.
One of the biggest health concerns is sun exposure to their delicate skin.
Allergies, inherited eye problems, patellar luxation, and occasionally epilepsy, are found in the breed.
Rat Terrier
Like his name implies, the Rat Terrier was originally bred to kill rats.
Tough but friendly, these fearless, energetic dogs come in miniature and standard varieties.
These feisty pups have a lifespan of 12 to 18 years and are becoming a popular choice for mixed breeding.
Choose a breeder who has screened their stock for hip dysplasia, patellar luxation, Legg-Calve-Perthes disease, and cardiac and eye disorders.
Toy Poodles
Measuring no more than 10 inches and weighing just 4 to 6 pounds, the Toy Poodle is the smallest version of the Poodle breed.
With their superior intelligence and curly coats, they're just like their larger counterparts in terms of temperament and appearance.
However, the Toy Poodle enjoys a longer lifespan than the Standard Poodle.
This survey done by the UK Kennel Club found the Toy Poodle to live for 14 years and 8 months on average.
Although prone to some health issues, such as thyroid problems and eye diseases, these little dogs have been known to live up to 18 years.
The Longest Living Dog Breeds
When you bring any dog breed into your life, there's no way of knowing how much time you'll have together.
There's no question that some breeds will live longer than others.
However, there are a number of ways you can help your canine companion have as long a life as possible.
Give your dog a high-quality diet and keep them at a healthy weight.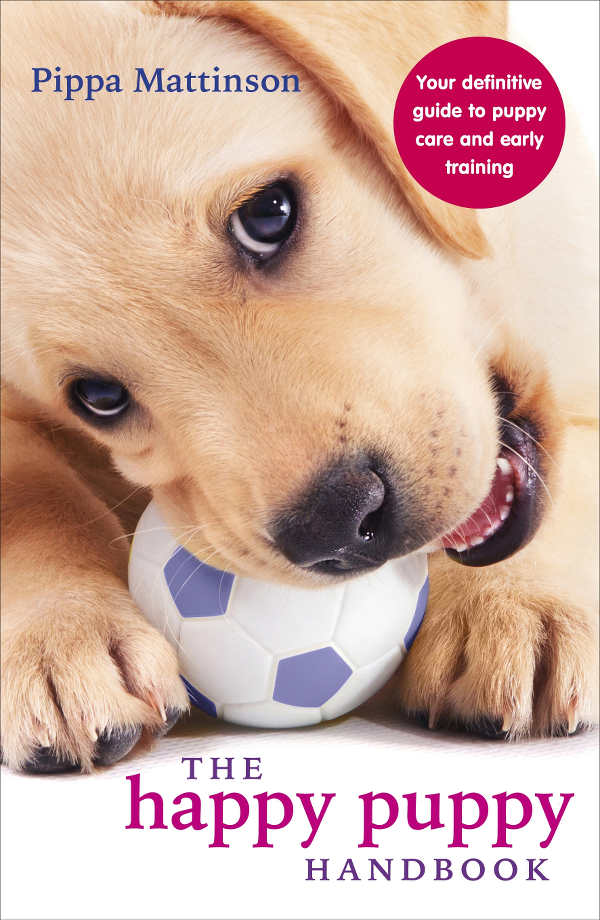 Socialization, regular exercise, companionship, and physical and emotional comfort are also important for keeping them healthy throughout their lifetime.
Finally, if you're buying a puppy, make sure you choose a good breeder who has proof that they've health tested their dogs for inherited conditions.
How old is your dog?
Let us know what breed you have in the comments.
If you've enjoyed this article, you might also love to read our guide to hairless dog breeds!
References and Resources
Adams, VJ, et al., "Methods and mortality results of a health survey of purebred dogs in the UK," Journal of Small Animal Practice, 2010
Li, Y., et al., "Cellular Proliferative Capacity and Life Span in Small and Large Dogs," The Journals of Gerontology, 1996
Fleming, JM, et al., "Mortality in North American dogs from 1984 to 2004: an investigation into age-, size-, and breed-related causes of death," Journal of Veterinary Internal Medicine, 2011
Dreschel, NA, "The effects of fear and anxiety on health and lifespan in pet dogs," Applied Animal Behavior Science, 2010
O'Neill, DG, et al., "Longevity and mortality of owned dogs in England," Veterinary Journal, 2013
Emmerson, T., "Brachycephalic obstructive airway syndrome: a growing problem," Journal of Small Animal Practice, 2014
Kraus, C., et al., "The Size–Life Span Trade-Off Decomposed: Why Large Dogs Die Young," The American Naturalist, 2013
Martin, MWS, et al., "Canine dilated cardiomyopathy: a retrospective study of signalment, presentation and clinical findings in 369 cases," Journal of Small Animal Practice, 2009
Glickman, LT, et al., "Analysis of risk factors for gastric dilatation and dilatation-volvulus in dogs," Journal of the American Veterinary Medical Association, 1994
German, AJ, "The Growing Problem of Obesity in Dogs and Cats," Journal of Nutrition, 2006
Larson, BT, et al., "Improved Glucose Tolerance with Lifetime Diet Restriction Favorably Affects Disease and Survival in Dogs," The Journal of Nutrition, 2003
Wallis, LJ, et al., "Demographic Change Across the Lifespan of Pet Dogs and Their Impact on Health Status," Frontiers in Veterinary Science, 2018
Report from the Kennel Club/British Small Animal Veterinary Association Scientific Committee Summary results of the Purebred Dog Health Survey for Toy Poodle