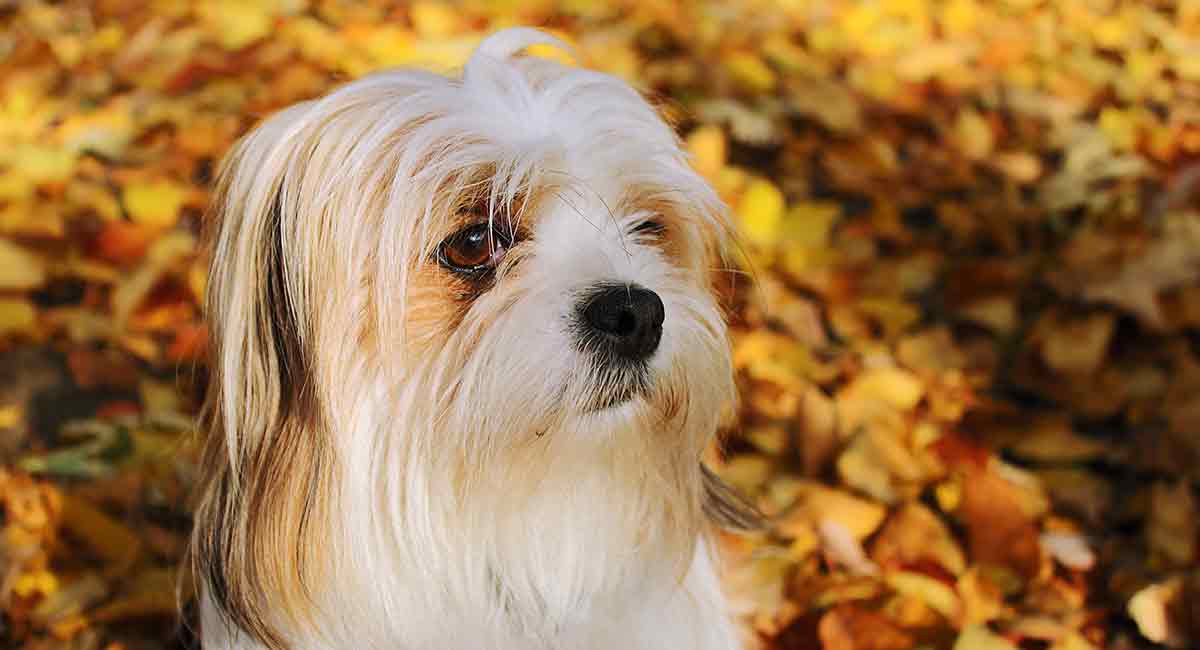 Thinking of welcoming a Lhasa Apso into your home? We've gathered all the information you need to know about the Lhasa Apso temperament before you do!
The Lhasa Apso are long-coated, short canines that were once used as guards for the palaces and monasteries of the Tibet.
Their tail curls up elegantly above their back, like many other Tibetan breeds.
These dogs are commonly described as poised, multifaceted, and smart. But they can be aloof with strangers.
These dogs might look cute and tiny; their personalities are quite large. They might not be the small, lap dogs you expect them to be based on their appearance.
But, don't fret. Keep reading for all the information you need to know about the Lhasa Apso temperament, so you can make an accurate judgment on whether or not this canine is for you.
The Typical Lhasa Apso Temperament
While these dogs might look like house pets, they were originally bred to guard monasteries in Tibet. The monks even used them in religious ceremonies.
Throughout Tibet, these dogs were held to a high standard and praised as one of the best alert dogs.
Today, Lhasa Apsos are mostly found as companion dogs. However, they still possess this innate watchdog instinct.
These dogs will instinctively guard their home and family. They might be tiny, but they sure don't act like it.
They are courageous and will often attempt to fight those that are much bigger than they are.
Bred to work independently, these dogs can often be bossy. They are used to making their own decisions, not listening to commands.
They are strong-willed and can be incredibly stubborn at times.
Because of this, they are not very easily trained. They would rather make their own decisions than listen to your commands.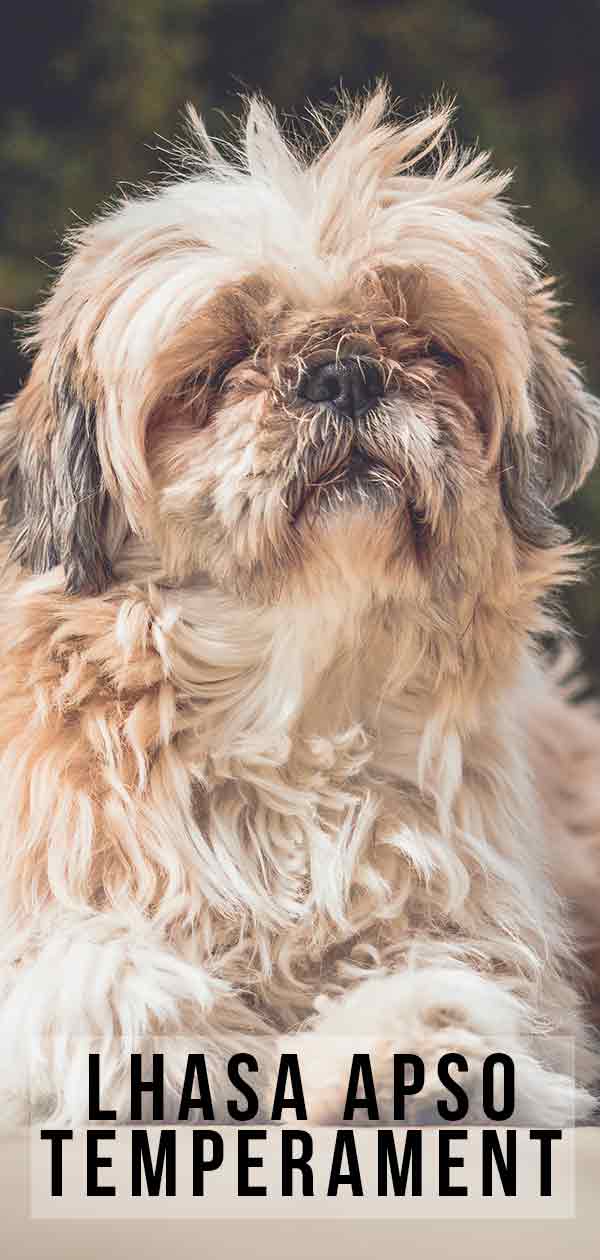 Consistency is important when training dogs
Basic obedience should improve once you invest time and effort into training. You can read our training guides here.
Once they get used to listening to you, it is often easier to teach them more advanced commands.
They can also be quite moody and are prone to resource guarding. They can become very protective of their toys, food, and bed.
Lhasa Apsos are people-centered dogs. They love attention and prefer to always have eyes on them.
However, this is not always true with strangers. This breed is naturally suspicious of outsiders, which often takes the form of excessive barking and even nipping.
These dogs are not the best choice for families with small children. The Lhasa Apso is small and could be accidentally injured by small children.
They are also quite moody and demand that their personal space is adhered to. They do not take kindly to being teased or handled incorrectly.
These dogs are also quite noisy. While some of this barking can be trained out, it is innate in their genetics. It is very difficult to prevent them from barking completely.
Are Lhasa Apsos Easy to Train?
Lhasa Apsos were designed to work independently.
Training takes patience and gentleness. Consistency is incredibly important. You should stay constant with your expectations and rules.
These dogs respond best to food rewards and short training sessions. They quickly lose interest in routines and repetitive practice.
Shaking up the routine and teaching new commands can help your dog stay focused.
It just takes these dogs a little bit to learn that listening to you is in their best interest. But, once they have that down, training more advanced commands is much easier.
These dogs are quite intelligent. They pick up new commands quickly and do not take very long to figure out what you want them to do.
Potty training can be somewhat difficult for this breed due to their small size. They have an extremely small bladder, which means they will have to go outside quite a bit.
It is important to take these dogs out more than you think they need to.
Are Lhasa Apsos Friendly?
Lhasa Apsos are affectionate towards those in their family. However, they are aloof to strangers and naturally cautious of those they don't know.
These dogs are very people-centered. They love being the center of attention at home and will do anything to get your attention.
It is not uncommon for these dogs to act up to make you pay attention to them.
However, these dogs are not as friendly towards strangers. They were originally bred to be alert dogs, which can make them rather noisy and suspicious of anyone they don't know.
These dogs might also nip or snap at visitors. They can become very upset when someone they don't know comes into their house.
Early socialization is key to preventing these dogs from becoming aggressive and continuously barking. You can read our guide to troublesome barking here.
They should be exposed to a wide variety of people and situations at a young age. And, they should be rewarded when they act appropriately.
However, these dogs are likely never to become truly friendly towards strangers. Even at their best, they will likely only be tolerant and aloof.
These dogs are also not usually friendly towards children.
They are very sensitive to their space being invaded, which all small children are bound to do. They also commonly guard their belongings and might nip children who try to take them away.
Those who are raised around children might be more friendly than those who are not. However, overall, the Lhasa Apso does not do very well in households with small children.
Are Lhasa Apsos Aggressive?
Lhasa Apsos can be aggressive due to their guarding instincts. They will guard their home fearlessly and yap at anyone who comes by.
These guarding instincts can become aggression if the Lhasa Apsos is not properly trained or socialized.
These dogs are reported to be more likely to bite than many other breeds.
Whenever someone comes into their home, they can react negatively and will consider them an enemy.
While their small size may make it easy to not take their aggression seriously, it is extremely important that this behavior properly managed.
To prevent this from happening, regular training and socialization are paramount for these tiny dogs. You should take them out and about regularly.
Inviting other people over is also an important step. These dogs should be used to different sorts of people coming over.
Reward them for appropriately reacting to others.
However, it is important not to force them to become friendly or hang around strangers if they are exhibiting signs of aggression.
Small doses at a time will work better than taking them to the mall.
Only introduce your Lhasa Apso to others as they are comfortable. The introduction should be a pleasurable experience.
Do Lhasa Apsos Like Other Dogs?
Lhasa Apsos are generally okay with other dogs.
If not properly socialized, they can react aggressively toward other dogs. They can be particularly aggressive towards strange dogs entering their home.
However, in most cases, the Lhasa Apsos are normally okay with other dogs. They are not particularly prone to dog-based aggression, especially when you are meeting other dogs in a neutral area.
But, even if your Lhasa Apso is well-socialized, properly introducing them to another dog is important.
Even the most well-behaved dog can become aggressive if another dog is introduced to them inappropriately.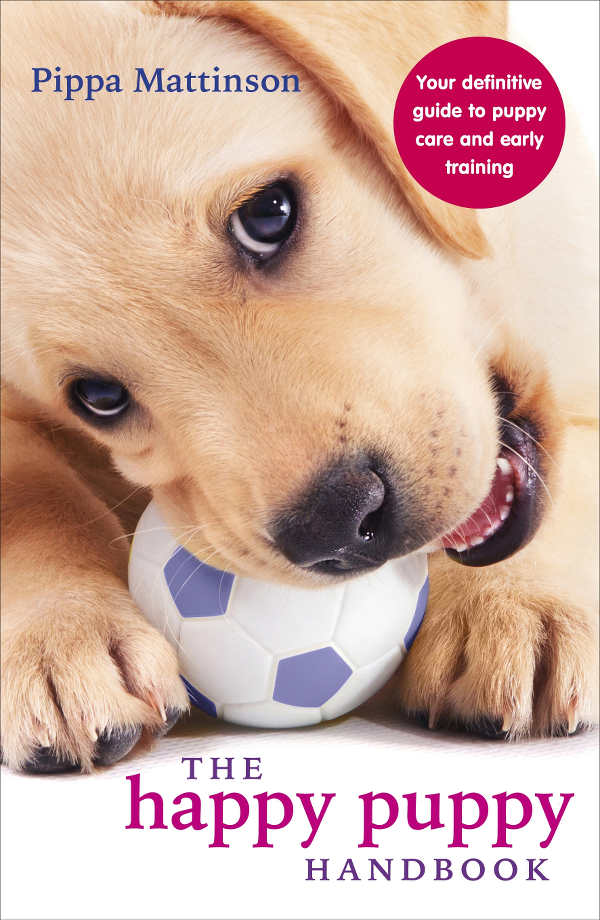 You should learn to read your dog's body language so you can identify when they are feeling scared or overwhelmed. These little dogs can easily become fearful of overexcited, larger dogs.
If you notice your dog becoming fearful, remove them from the situation. Every interaction should end on a positive note. The last thing you want is for your Lhasa Apso to become aggressive towards other dogs due to a negative experience.
If you're adopting a new dog, it is important to take things slow. You should not throw your Lhasa Apso into another room with a dog, especially at home where they could feel protective.
Instead, you should give them time to warm up to each other through a solid barrier, like a glass door.
Natural Instincts
The Lhasa Apso was bred to guard monasteries and palaces independently. These guarding instincts still hold true today and can interfere with their companion life in modern times.
These instincts make the dog particularly yappy at visitors and those they see approaching the home. They have even been known to bark at cars and birds they see out the window.
Lhasa Apso can also be somewhat aggressive towards visitors. They are very protective of their surroundings and people, even if there isn't a true threat. It's common for them to mistake friends for foes.
Their guarding instincts also move past the home. They can feel protective of particular family members, food, toys, and bedding.
Luckily, most of these behaviors and be curbed with appropriate training and socialization. However, these instincts are genetic and can never be trained out completely.
Are Lhasa Apsos Good Family Pets?
The Lhasa Apso is a beautiful, and often very loyal, little dog.
However, their guarding instincts can complicate life for many families. They also have a quite a few health problems and are brachycephalic.
For this reason, we sadly cannot recommend them to the average family.
If you are looking for a small loyal dog to join your family why not take a look at one of these breeds:
Did you find this article helpful? Let us know in the comments below!
References and Resources
Clark, Ross., 2014, "Medical, Genetic & Behavioral Risk Factors of Lhasa Apsos." Xlibris Corporation.
"Welfare Implications of The Role of Breed in Dog Bite Risk and Prevention." American Veterinary Medical Association. 2012.
Jozsef, Topal., 1969, "Attachment behavior in dogs (Canis familiaris): A new application of Ainsworth's (1969) Strange Situation Test." Journal of Comparative Psychology.
Scott Line, Victoria L. Voith, Dominance aggression of dogs towards people: Behavior profile and response to treatment,
Applied Animal Behavior Science, 1986
N.C Guy, U.A Luescher, S.E Dohoo, E Spangler, J.B Miller, I.R Dohoo, L.A Bate, A case series of biting dogs: characteristics of the dogs, their behavior, and their victims, Applied Animal Behavior Science,