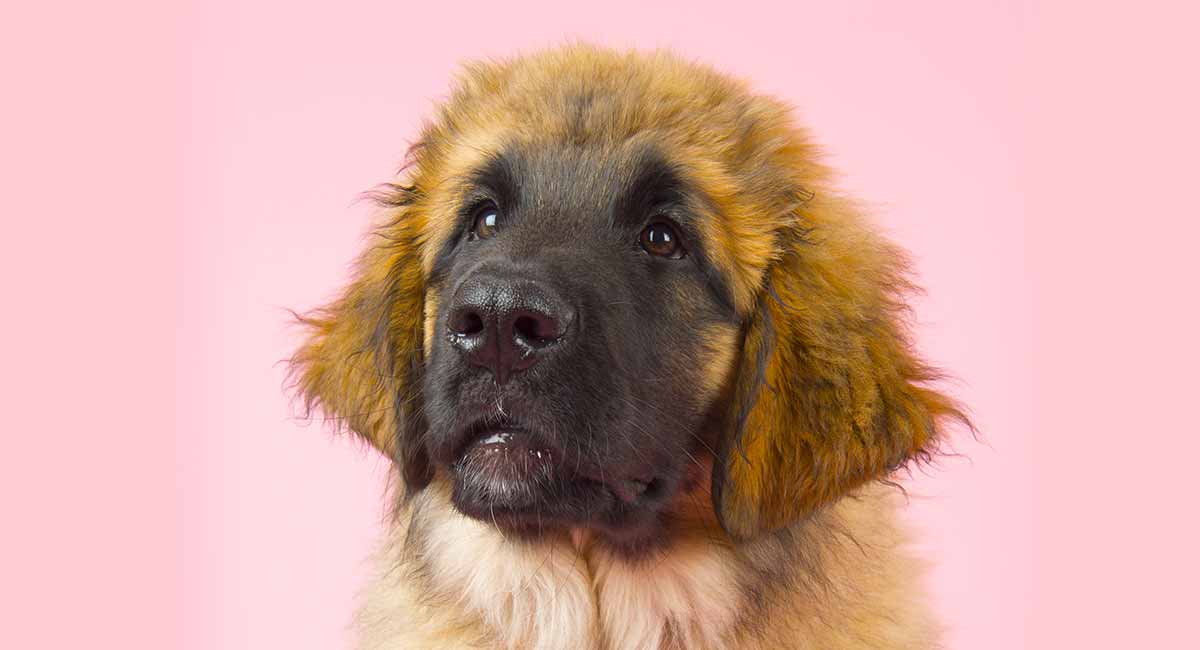 Is the stunning Leonberger breed calling your name?
If you are looking to add a new dog to your household and have your sights set on the Leonberger but aren't sure if you should take the leap or not, we're here to help.
This large, gorgeous breed is certainly something to behold in the dog-loving community, but does that mean he will make the right companion for you?
Keep reading to find out!
What is A Leonberger?
Appropriately nicknamed the Leo, the Leonberger is a lion of a dog!
With his lush coat and giant stature, this stunning breed is a showstopper whose external beauty matches his internal beauty. He's one of the cutest dog breeds out there!
But being a gentle giant doesn't mean he would make a suitable companion for every dog lover out there.
The Leonberger, though originally bred for companionship as well as farm work, requires a lot of time and attention.
And while many Leo enthusiasts adore this breed, he is really best suited for a select few.
Let's take a look at where the Leonberger breed comes from and what makes him so unique!
Where Does the Leonberger Come From?
Named after Leonberg, Germany, this German giant was bred for companionship, making him unique to other large breed dogs, who were primarily built for work.
The Leo was originally crafted by a 19th-century politician and entrepreneur by the name of Heinrich Essig, who aimed to create a perfect canine companion for European royalty.
By breeding Saint Bernards and Newfoundlands along with several other larger dog breeds, the German Leonberger was born, and thus Essig's goal was met.
The Leo went on to be the coveted dog of nobles such as Napoleon lll, Tsar Alexander ll, and King Edward Vll!
But royals weren't the only ones to get their hands on this regal breed!
True to their working ancestors, Leonbergers also excel as farm dogs, utilizing their strength and guarding instincts to protect herds, pull carts, and guard property.
The Leo is also a phenomenal swimmer, which is hard to imagine considering his massive size and dense, thick coat!
Now, let's find out why the Leonberger is known as a gentle giant.
Leonberger Temperament
Friendly, eager to please, and quite spirited, the Leonberger is a giant ball of fluffy fun!
However, he is incredibly active and energetic, especially in his puppyhood and adolescence, and will need lots of socialization and positive reinforcement based obedience training only.
Remember, this is a massive breed who is incredibly strong, and while he is very gentle, he is excitable and has a very playful streak.
While he is rarely aggressive, small children could be at risk of getting accidentally knocked down or run over by the Leonberger.
So potential owners with tiny kiddos should take this into consideration.
Leonberger Personality
On the other hand, well socialized and trained Leos make excellent family dogs and quite enjoy kids.
They even get along well with other household pets but could have a tendency to be dog-aggressive if they are not properly socialized at an early age.
Early socialization is a must with this breed, considering the Leo is so large and powerful.
He will need lots of interaction with new people and animals, and leash training may also be utilized to keep him from walking you on daily outings!
Bred for companionship and work, this is a dog breed who loves his family through-and-through.
He is incredibly patient and enjoys partaking in activities with those he loves.
This breed also makes an excellent guard dog, always making sure to alert you to anything suspicious going on around his domain.
What Does the Leonberger Look Like?
Considering the above descriptions, it should come as no surprise that the Leonberger size is massive.
In fact, a Leonberger full grown makes for a show-stopping pet, with a Leonberger height ranging from 25.5 to 31.5 inches and Leonberger weight being anywhere from 90 to 170 pounds!
Keep in mind that female Leonbergers run smaller than males, but not by much.
Also, males have that famous "lion's mane" around their nape and chest.
The Leonberger's profuse, double-layer coat is truly breathtaking, with a short, fluffy undercoat and a long, full outer coat on top.
Colors
The Leo's coat comes in four standard colors and combinations, including:
• Yellow
• Mahogany
• Tan
• Sandy
The Leo's tail is long and plush, and it is difficult not to fall in love with the Leo's sweet brown eyes, black-masked face, and velvety soft ears!
Still, this is a lot of dog who requires a lot of work. Keep reading to learn why.
How to Groom and Otherwise Care for a Leonberger Dog
The Leonberger may be fit for a king, but that doesn't mean this royal breed is easy to care for.
All that lush fur requires a lot of work, not to mention that this breed sheds profusely, especially during shedding season!
A prospective Leo owner should prepare to brush their Leonberger dog at least once a day, with special care taken in areas where his hair grows longer or tends to knot up.
Remember, the Leo is prone to matting, and matting can become painful for the dog if his coat is not properly brushed out each day.
Given the Leo's massive size, even a simple brush over could take a while, so future Leonberger owners should ensure they have plenty of time to spare before getting this giant breed.
Along with a high-quality dog shampoo for occasional bathing, experts recommend having a metal dog comb and undercoat rake for the Leo's soft undercoat, and a pin brush or slicker brush for that long, lush outer coat.
And, like all dogs, your Leonberger will need his nails trimmed regularly to avoid cracking and splitting, and his ears will need to be checked and cleaned consistently to keep any ear infections at bay.
What are the Leonberger's Exercise Requirements?
While Leonbergers are relatively mild-mannered dogs, they do require plenty of exercise to stay healthy and happy.
The best exercise for a Leonberger would include joining his human on hikes or jogs. In fact, Leos are even known to enjoy running alongside bikes!
While we don't recommend letting your Leo off leash when out in public, he will love to run free in a large, fenced-in backyard.
Training Requirements
But what about training a Leonberger? Well, considering these dogs are so big and so strong, you'll want to utilize training early on in puppyhood.
And although many Leos can grow to outweigh their owners, they are incredibly obedient and eager to please.
With proper socialization and obedience training, these dogs are excellent listeners and pick up on commands quickly.
In fact, the Leo makes for a fabulous therapy dog due to his intelligence, gentle nature, and affinity for children, only adding to his long list of endearing qualities!
However, and as previously mentioned, early socialization is a must with this breed.
Early socialization not only ensures your Leonberger will grow up to be well-rounded and adaptable to strangers and different environments, but it will also help to reduce any possible anxiety that could arise when introduced to unfamiliar situations.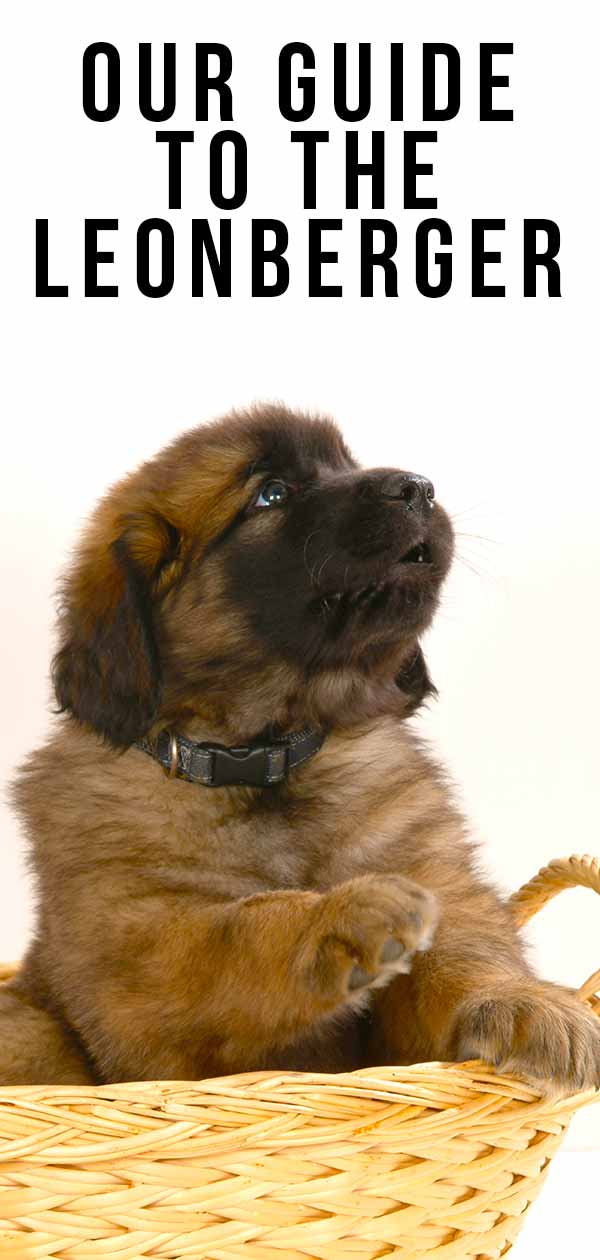 The Leonberger's Averages Lifespan and Health Concerns
The Leonberger is a very large dog, and unfortunately, that means his life expectancy is pretty short.
Living a mere 7 years, this breed is also prone to several inheritable health conditions, including orthopedic problems, hip dysplasia, elbow dysplasia, osteochondritis dissecans, panosteitis, cataracts, entropion, and ectropion.
To better ensure your Leo starts off on the right foot, you may opt to do early health screening.
While most reputable breeders can provide certificates proving their dogs have undergone health screening, you can also have it done yourself.
Early health screening may help you to prevent or even avoid certain genetic health issues the Leonberger breed is predisposed to.
Feeding My Leonberger
As a large breed, the Leonberger dog will do best on a high-quality dog food with animal proteins as the first few ingredients.
It is also best that the Leonberger's food is geared towards a large breed dog, as larger breeds need certain nutrients to help with skeletal development, especially during puppyhood.
For this reason, your Leo should eat a food that is specified for his age, weight, and activity level.
Keep in mind that while treats are a vital tool for training, they are also high in calories, so experts recommend that they are given in moderation.
And of course, not all human foods are safe or healthy for our canine counterparts, so be sure and research any people food you are thinking of sharing with your Leo.
Life with a Leonberger – The Ideal Home Type
While the Leonberger can adapt to smaller home environments as long as his exercise requirements are being met, he is truly best suited for homes with larger yards and plenty of space to roam.
If you live in an apartment or smaller home, you may want to consider a different, smaller dog breed.
Also keep in mind that the Leonberger is quite the shedder and will require daily grooming, which could take a big chunk of time each day.
However, this dog is an excellent family dog and does well with children and other pets.
Still, he will need early socialization and regular obedience training to ensure he is adaptable and well-rounded throughout his lifetime.
So, if you have the time, space, and patience for such a large breed, then the Leonberger may be a great fit for you!
Finding the Perfect Leonberger Puppy!
Have you decided the Leonberger is right for you?
Congratulations! Remember that when on the hunt for a Leonberger dog, puppy prices will vary depending on where you look.
Unfortunately, due to his sheer size, the Leonberger dog breed may not be too difficult to come by in a rescue.
Many owners buy this dog not realizing the amount of time and energy it takes to own one, resulting in them giving their pet up in the end.
Luckily, there are tons of Leonberger rescue groups you can look into.
However, finding a Leonberger puppy at one such rescue could be hit or miss, as you are more likely to find adolescent or adult Leos needing a forever home.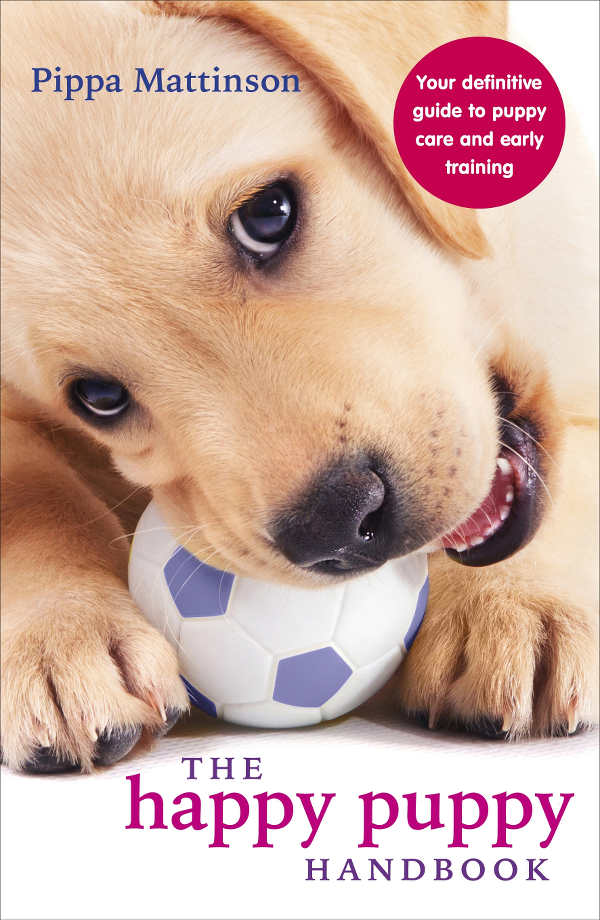 Still, one of the benefits of going through a shelter, aside from rescuing a needy dog, is the price. Adoption fees are much less than breeder fees, costing as low as $50 to $100!
Not only that, but many shelters will even cover the initial vet fee, ensuring your Leonberger is up to date on all his vaccines and is healthy and ready to go home with his new family!
Leonberger Breeders
On the other hand, if you have your heart set on a Leonberger puppy, prepare to spend anywhere from $500 to over $1000.
Keep in mind you'll be spending more money if your Leo's parent dogs are show quality.
Getting your Leonberger from a breeder allows you the opportunity to ask questions regarding any temperamental or health concerns in previous litters or the parent dogs.
Also, many experts suggest you meet the parent dogs if possible, as this can give you an idea of how big your Leonberger will grow to be and what he will look like.
Remember, reputable breeders will be able to provide certificates proving their litters have been health screened for any inheritable health issues prone to the breed, so you can leave confident that your puppy is healthy.
The Bottom Line
Regardless of where you choose to get your Leonberger, the most important thing you can do when picking a Leonberger puppy is research.
Make sure you are adopting from a reputable shelter or buying from a responsible breeder.
If you are not sure where to begin, you can always find a local AKC club in your area, or attend local dog shows.
Networking at events like dog shows will allow you to meet potential breeders face to face and learn more about the Leonberger breed as a whole before you take the official dive into becoming a Leonberger owner.
We wish you the best of luck as you embark on this endeavor, and we hope that your Leo will make you very happy for years to come! Leave us a comment!
You'll also love our guide to the Russian Bear Dog!
References
G. Diane Shelton DVM, PhD, Michael Podell DVM, MSc, Luc Poncelet DVM, PhD, Scott Schatzberg, PhD, DVM, Edward Patterson DVM, Henry C. Powell MD, DSc, Andrew P. Mizisin PhD, Inherited Polyneuropathy in Leonberger Dogs: A Mixed or Intermediate form of Charcot-Marie-Tooth Disease? Muscle & Nerve, Volume 27, Issue 4
Kari J. Ekenstedt, Doreen Becker, Katie M. Minor, G. Diane Shelton, Edward E. Patterson, Tim Bley, Anna Oevermann, Thomas Bilzer, Tosso Leeb, Cord Drogemuller, James R. Mickelson, An ARHGEF10 Deletion is Highly Associated with a Juvenile-Onset Inherited Polyneuropathy in Leonberger and Saint Bernard Dogs, PLOS Genetics
Carles Vila, Peter Savolainen, Jesus E. Maldonado, Isabel R. Amorim, John E. Rice, Rodney L. Honeycutt, Keith A. Crandall, Multiple and Ancient Origins of the Domestic Dog, Science
Peter Pongracz, Adam Miklosi, Victoria Vida, Vilmos Csanyi, The Pet Dogs Ability for Learning from a Human Demonstrator in a Detour Task is Independent From the Breed and Age, Applied Animal Behavior Science
Tiffani J Howell, Tammie King, Pauleen C Bennett, Puppy Parties and Beyond: the role of early age socialization practices on adult dog behavior, Volume 6, pages 143-153
Nathan B Sutter and Elaine A Ostrander, Dog Star Rising: The Canine Genetic System, Nature Reviews Genetics, Volume 5, pages 900-910