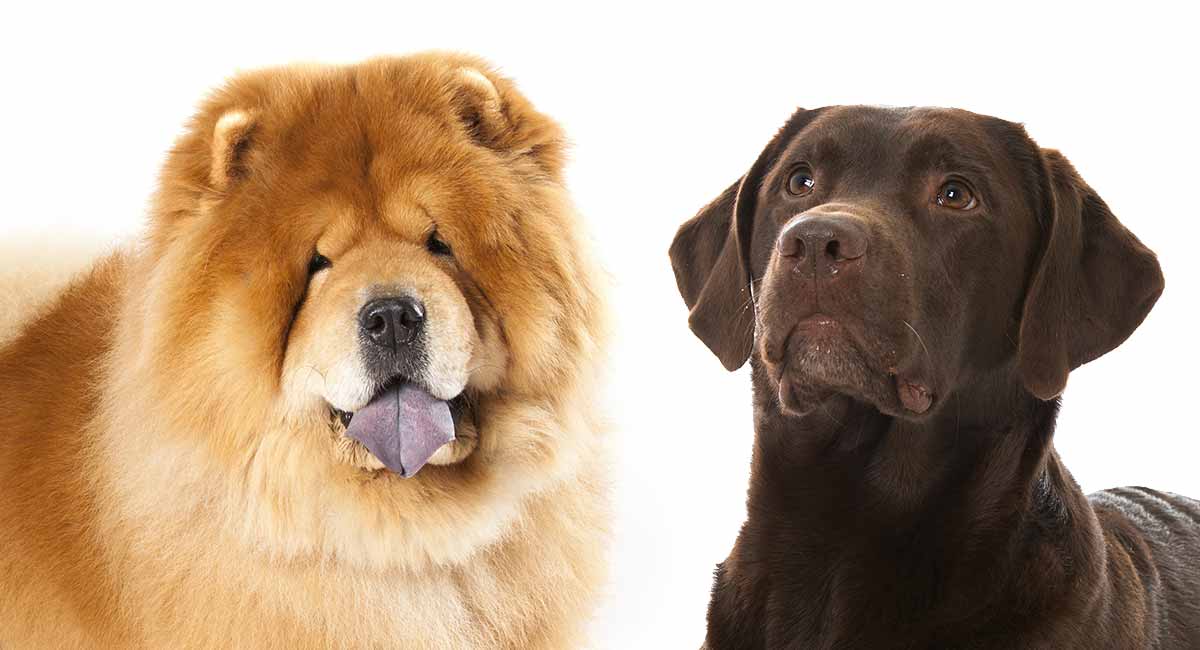 The result of breeding a Labrador and a Chow Chow is the Lab Chow mix, or Chabrador.
While both these dogs are adorable as pups, they will grow to be big, fluffy dogs, with strong personalities. It's a good idea to know what kind of care they will need before you commit to adding one to your family.
Where Does the Lab Chow Mix Come From?
As with most mix breed dogs, information about how exactly the mix came about is hard to find.
Clubs have been established for some mixed breeds, but there appears to be no Chabrador clubs at this point. If you know of any, feel free to let us know in the comments section.
We do know a lot about the parent breeds of this mix, however.
Lab History
The Labrador had its roots in Newfoundland. It worked along with fishermen, helping them haul in their catch.
Its agreeable temperament, eagerness to please and intelligence caught the attention of English nobles who traveled to the area. Some of these dogs were brought back to England, where the breed was established further.
From there their popularity increased. These days, they are the most popular dog in America and have been for years.
Chow Chow History
The history of the Chow Chow is long and fascinating. These dogs are perhaps one of the oldest breeds around.
Artifacts found from the Han Dynasty (c.206 BC) depict the Chow Chow. However, it is possible that the history of these dogs stretches back even further.
Throughout their history, these dogs have been used as hunting dogs, guard dogs, and companions to royalty.
In the late 1830s, Queen Victoria of England acquired some Chow Chows. After that, their popularity in the West started to grow.
Chow Chows and Labs – Mixed Together!
A mix of the two breeds could result in a loyal and intelligent companion dog. But there is quite a bit of controversy surrounding mix breeds vs. purebred dogs.
Advocates of mixed breeds claim that inbreeding and exaggeration of certain physical characteristics in purebreds can result in dogs with problems breathing, back and joint issues, and difficulty giving birth.
Advocates of purebred dogs claim that their lineage can be traced back for generations. The size, temperament, and health of a purebred can be predicted and improved.
Interestingly, scientific studies indicate that dogs with genetically diverse backgrounds are healthier and appear to live longer.
Mixed and purebred breeders alike have the responsibility to encourage traits that improve the dog's health. The well-being of the dog should not compromised for the sake of following a fad, or meeting a desired "standard."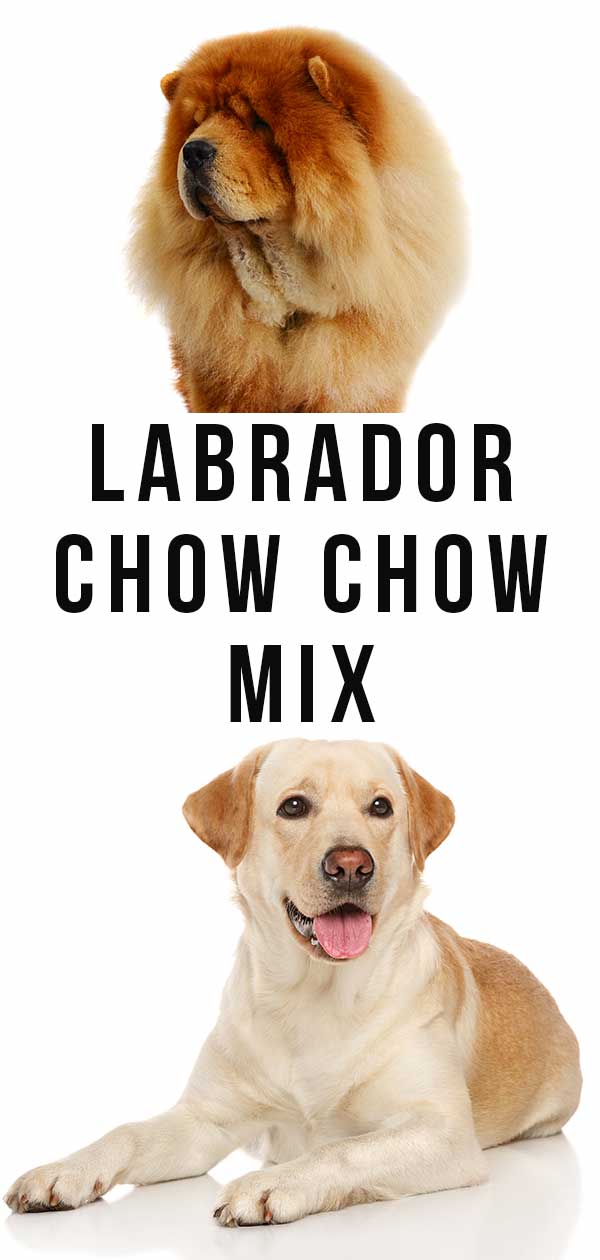 Fun Facts About the Lab Chow Mix
Aside from HRH Queen Victoria herself being a fan of Chows, another famous face that is a fan is Martha Stewart. If you have ever tuned in to her show, you might have seen some of her dogs making a guest appearance.
Marley and Me is a film that highlighted the rewards (and challenges) that comes with sharing your life with a Lab. The film follows Marley through all stages of his life. In total, 22 bouncy Labs were used to film the entire movie.
Lab Chow Mix Appearance
Being a mix breed, there is no guarantee as to how a Lab Chow mix will turn out.
But if we have a closer look at the parent breeds, we can get a fair idea of how one of these pooches might look.
The Lab is a big dog, standing between 21.5 and 24.5 inches at the withers and weighing between 55 and 80 pounds.
They come in the colors yellow, black, and chocolate. Their fur is short but thick, and they have an undercoat in addition to their course outer coat.
They are a solid dog, with an attractive, kind face.
The Chow Chow is a very fluffy dog.
They stand 17 to 20 inches at the withers and can weigh from 45 to 70 pounds.
They are a strong and square set breed, with a broad head.
Their distinctive fluffy coat comes in black, blue, cinnamon, cream and red.
Another distinctive feature of this breed is their blue/black colored tongue. Along with their serious looking "scowl," it is hard to mistake a Chow Chow.
While a mix of these two could result in quite a few variations, generally they look a little like a fluffier Lab, with a slightly more serious facial expression.
Lab Chow Mix Temperament
While the Lab is known to be rambunctious, outgoing and fun loving, the Chow is serious, dignified and loyal.
Chow Chows can also be aloof, and can have aggression issues if not socialized properly.
A mix of these two is likely to produce a dog that is loyal to their family and perhaps a little lower intensity than the super-enthusiastic Lab.
The Chow Chow is a very clean dog, almost cat-like, which could potentially bring a nice balance to the Lab tendency to destroy household items in the name of fun.
Training Your Lab Chow Mix
We have some helpful articles full of tips and resources on how to train your new puppy.
For potty training, check out this article.
If you would like to know more about the benefits of crate training your dog, and how to do it, have a look at this article.
As we have mentioned, it is very important that Chabrador pups are well socialized.
Socializing introduces your dog to a variety of situations and teaches them that there is no need to be afraid of new people, places and objects.
If you would like some tips for socializing your dog, then you can find plenty in this article.
Labs are very active dogs, so if you Chabrador takes after its Lab parent it will needs lots of exercise.
Labs are also known for their love of the water, so they will likely love a dip in the pool or a trip to the local lake or beach.
The introduction of the Chow Chow changes things, though. Due to their thick coat, you have to be careful that these dogs do not overheat.
If your dog is on the fluffier side, avoid exercising them in the heat of the day. Ensure they have somewhere cool to rest in hot or humid conditions.
Also, all that fur can make swimming a risky undertaking. While your Chabrador might not be as furry as a purebred Chow Chow, it is important to watch them carefully and make sure they are safe if they decide to take a dip.
Chow Chows aren't as active as Labs, so if your pup has taken after the Chow side of the family, they will likely be happy with a walk around the neighborhood or some games in the backyard.
Lab Chow Mix Health
A healthy Lab can expect to live up to 12 years of age. A Chow Chow has a similar life expectancy.
There has been some controversy around the straight hind legs of the Chow Chow, which leads to the characteristic "stilted gait."
In the past, the soundness of the dog's gait has been jeopardized. Ensure that your breeder has not bred from dogs who are not sound.
The introduction of the Lab might be adequate to ensure your dog does not suffer from the effects of an irresponsible exaggeration of this physical feature.
The Chow Chow has also been found to suffer from myotonia, a condition in which the muscles can't relax, leading to stiffness.
Both breeds are prone to elbow and hip dysplasia, and as such, if you are buying a pup you should ask that both parents be screened for this.
The Chow Chow is also prone to eyelid entropion, allergies and thyroid problems.
The Labrador is prone to heart disorders, hereditary myopathy, and retinal atrophy.
If you would like to know more about Chow Chow health, the CCCI Chow Health website provides links to articles and a database of tests for Chow Chows.
The BVA, or British Veterinary Association, is also a great place to go to find out more about canine health schemes.
Special care will need to be taken to groom these dogs, as their thick coats could easily become matted, and hide foreign objects or parasites.
Do Lab Chow Mixes Make Good Family Dogs?
The Chow Chow can be aggressive. If your dog takes after the Chow Chow side of the family in temperament, socialization is a must.
You have to be prepared for a dog that could either be exuberant and full of life like a Lab, or something akin to a cat in temperament, moody and aloof.
Understanding how a dog will fit into your family dynamic will help you make this decision.
Rescuing a Lab Chow Mix
If you are interested in rescuing, get in touch with your local Labrador and Chow Chow breed clubs, as well as rescue shelters.
Make sure you have the time and money to look after a dog that might have some health or emotional scars, as this can sometimes be the case with rescue dogs.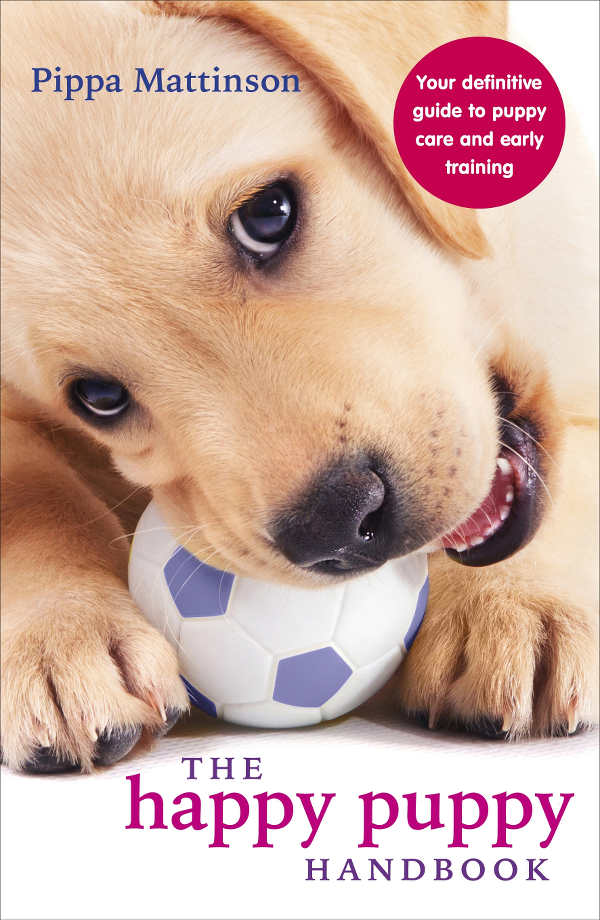 Finding a Lab Chow Mix Puppy
Mixed breed dogs are becoming increasingly popular.
If you are interested in bringing one home, it is possible you will come across some cute crossbreed pups in pet store windows.
While it can be tempting to take one of them home with you, please be aware that often these pups were bred in puppy mills, or puppy farms.
Dogs bred and housed in these puppy farms are kept in filthy conditions, and can suffer terrible wounds and illnesses, often untreated.
The mother dogs are often bred over and over without time to physically recover between each litter, or to bond with their babies.
All in all, it is a cruel practice. Taking home a pup bred in one of these establishments only encourages it.
If you would like to find out how to find a pup that has been raised in a healthy, happy environment, you can find information on finding a puppy here.
Raising A Lab Chow Mix Puppy
If you are ready to bring home a Chabrador, whether a puppy or a rescue dog, you will likely benefit from some extra reading on dog training and puppy rearing.
Please feel free to make use of our free dog training resources and puppy guides.
Pros and Cons of Getting A Lab Chow Mix
Cons:
Labs and Chows are very different in temperament. The result of a mix could be quite variable
Will have a lot of hair and will need regular maintenance
Chows can be aggressive if not socialized properly
Pros:
With proper socialization, the aloof nature of the Chow should not be problematic
The personality traits of both breeds are likely to balance one another into a well-rounded dog
Loyal and intelligent
Similar Lab Chow Mixes and Breeds
Chow Chow Golden Retriever Mix – Golden Chow Retriever
Chow Chow Border Collie mix
Lab Chow Mix Rescues
If you know of any other organizations to add to this list, let us know in the comments section below.
Is A Lab Chow Mix Right for Me?
Your Chabrador is likely to turn out one of two ways – and you should be prepared for either:
A fluffy Lab – make sure you have the time and energy required to entertain a dog that loves life to the fullest degree.
A dog somewhat like a cat in nature – a little stubborn and aloof, but dignified, calm and loyal.
If you are prepared to take on a pup no matter which way they turn out, then you will have years of loyal companionship to look forward to with a Chabrador.
References
The American Kennel Club
The British Veterinary Association
CCCI Chow Health Website
Farrow, B.R.H, Malik, R, "Hereditary myotonia in the Chow Chow," Journal of Small Animal Practice, 1981
O'Brien, J.S, "Breed Standard Clarification – Balance and Gait," Wine Country Chows (accessed online 6/1/19)
Gershman, K., Wright, J, Sacks, J.J "Which dogs bite? Case–control study of risk factors," Pediatrics, 1994
RSPCA Australia
Beuchat, C., "The Myth of Hybrid Vigor in Dogs Is – A Myth," Institute of Canine Biology (accessed online 9/1/19)
O'Neill D.G, et al "Longevity and mortality of owned dogs in England," Veterinary Journal England, 2013