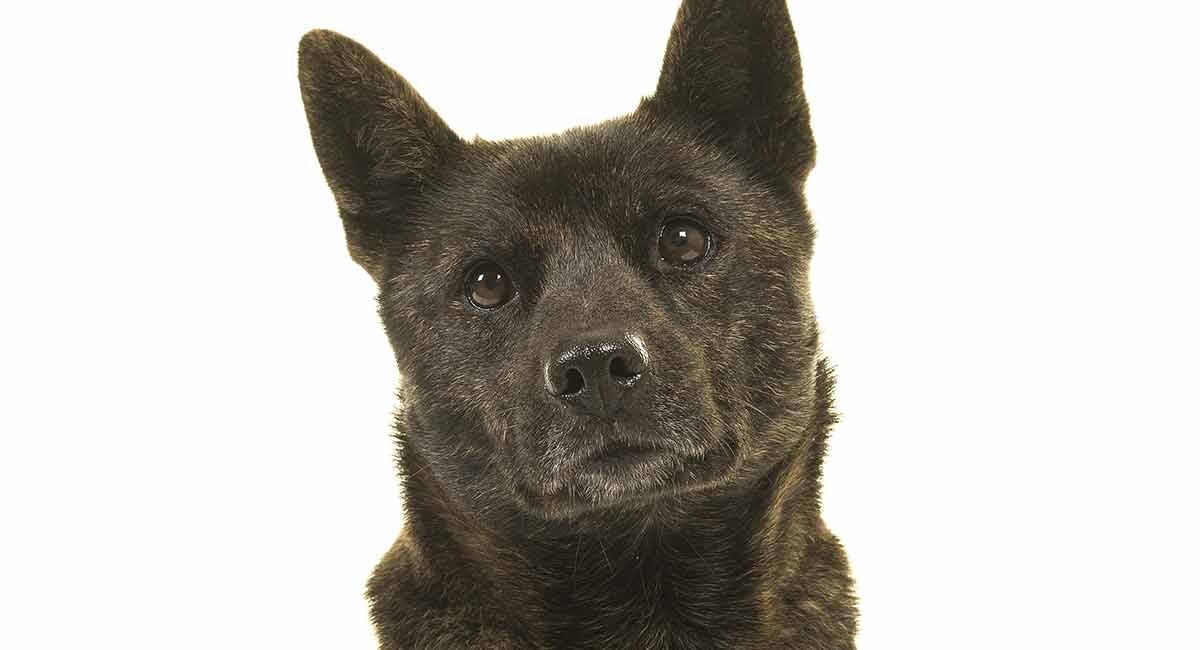 A Kai Ken is a medium-sized Japanese dog breed. Kai Ken dogs can be recognized by their trademark brindle coat and fluffy tail.
In Japan, Kai Ken dogs were originally reared to hunt large game across wide, mountainous areas.
Today, the Kai Ken is a Japanese national treasure, but their numbers are small.
What Is A Kai Ken?
Even the most enthusiastic dog fanciers might not have heard of this rare Japanese dog breed.
While less well-known than other native Japanese breeds like the Shiba Inu and Akita, the handsome, brindle coated Kai Ken has a devoted fan base that loves and appreciates this unique dog.
Intrigued by the idea of sharing your life with a Kai Ken? We'll tell you all you need to know about this special dog, so you can make the right decision about your next pet.
First up, a brief history of the Kai Ken.
Where Does The Kai Ken Come From?
The Kai Ken is one of a small handful of native Spitz-type Japanese dog breeds (called Nihon Ken).
Dogs first arrived in Japan thousands of years ago, and Japan's isolation had left them virtually unchanged until they began interbreeding with Western dogs in the modern era.
In the early 1900s, dedicated Nihon Ken lovers began to seek out and preserve these dogs before they disappeared through interbreeding.
The rare Kai Ken was found in a village in the Kai province of Japan, and efforts were soon underway to preserve and protect this native dog.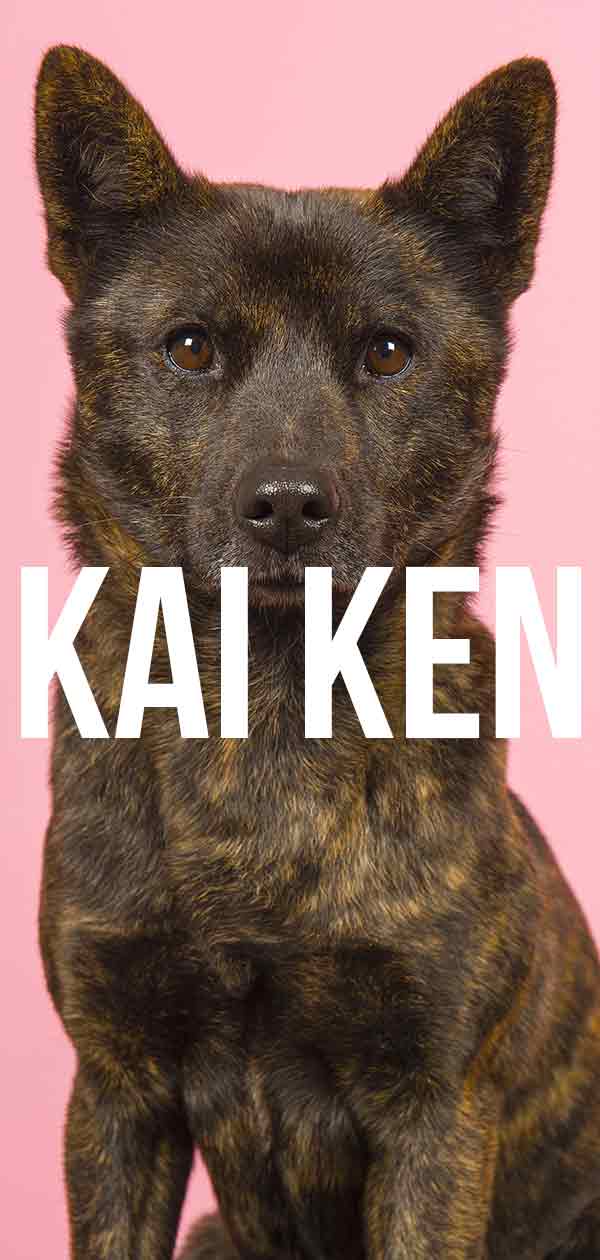 Fun Facts About The Kai Ken
The Kai Ken is also known as the Kai. It is also called the Tora dog (tiger dog) because of its distinctive brindle coat.
The first Kai dogs in the US were given to a zoo in Utah in the 1960s but were never bred.
It wasn't until the 1990s that a few Kai Ken were brought from Japan to be the foundation stock for the breed in the US.
Japan has officially designated the Kai Ken as a "national treasure" of its native country.
Kai Ken Appearance
This is a medium sized, athletic dog, originally bred to be a hunter of large game in the rugged, mountainous terrain of its native region.
There are two varieties of Kai Ken. Some Kai can have a sturdy "bearlike" appearance, similar to the Akita, while others can appear more delicate and "foxy" like the Shiba Inu.
Full grown male Kai Ken stand approximately 19.5 inches tall at the shoulder, while females stand around 16-17 inches tall.
Weight can vary greatly depending on both body type and gender, anywhere from 20 to 40 pounds.
All Kai Ken have brindle coats. Coloring can be gray brindle, black brindle, and red brindle (which is very rare).
Puppies are born solid black and will develop the brindle coloring as they mature.
The Kai has a medium length double coat which sheds seasonally and requires regular brushing.
Kai Ken Temperament
What about Kai Ken personality?
The Kai is known as a keen, alert, and intelligent dog. The breed is somewhat independent and can be aloof with strangers, but it is very loyal and devoted to its human family.
The Kai also has a strong hunting instinct and prey drive, which means they might be a threat to smaller pets, unless they've been raised with them since puppyhood.
They are not considered to be aggressive dogs. Owners say that they are a breed that would rather run than fight.
Experts report that they tend to be the least aggressive of the Japanese breeds, although males can still react aggressively to unfamiliar male dogs.
Training Your Kai Ken
The Kai's intelligence and eagerness to please its owners makes it a very trainable dog. But they can be independent, so patience is important.
Start training and socializing your Kai puppy from an early age. Since this breed can be reserved with strangers, provide your puppy with plenty of socialization opportunities.
To overcome their powerful prey drive while out and about, practice a rock-solid recall, and invest time developing an emergency recall, too.
Kai are especially sensitive to harsh training methods, so positive reinforcement training techniques are a must for this breed.
Reward good behavior and never punish or shout at your Kai. Inexperienced owners may want to take their dog to a professional trainer for classes and advice.
Exercise Requirements
Does the Kai Ken require a lot of exercise?
The Kai is an active dog that requires regular exercise. They were originally bred to work over large areas of physically demanding terrain and they are still equipped to do so, so they need an outlet for all that energy.
Mental stimulation is important for the Kai, and the breed enjoys interactive play sessions and learning new tricks.
You can also take your dog to agility and obedience trials for additional mental and physical stimulation.
Kai Ken Health
Like all dog breeds, the Kai Ken can have some inherited health issues. But the good news is that the Kai is generally healthier than many other purebred dogs.
What are the most common health problems seen in the Kai? Let's find out.
Some can be prone to patellar luxation, or dislocated knee cap. Kai can also sometimes suffer from heart murmurs and the degenerative eye condition known as progressive retinal atrophy (PRA).
One other issue seen in the Kai Ken and other native Japanese breeds is known as Pacific Rim Syndrome, or pseudohyperkalemia. This is a false reading of elevated potassium levels in the blood, something your vet should be aware of.
We'll talk about how you can find a healthy Kai puppy coming up soon.
Do Kai Ken Make Good Family Dogs?
These dogs can make a good pet for the right family. Previous experience owning and training dogs is recommended.
While generally loving and playful, they can be more independent, sensitive, and timid than other dog breeds. This may make them better suited to families with older children.
Rescuing A Kai Ken
Rescuing a rare dog breed can be a challenge, but it is possible to find an adoptable Kai Ken, especially if you are interested in an adult and prepared for a dog that may have some behavior issues.
We'll talk about rescue in a minute, but first, how can you find a healthy Kai Ken puppy?
Finding A Kai Ken Puppy
Your puppy should come from a responsible breeder who tests their dogs for inherited health conditions.
Avoid getting a puppy from an online ad or retail pet store. Many dogs from these sources come from commercial breeding operations known as puppy mills.
Responsible Kai Ken breeders will screen their dogs for joint, eye, and heart problems. Tests can come in the form of physical examinations and DNA testing.
All test results should be shared with you and certified by a canine health registry like the Orthopedic Foundation for Animals.
Keep in mind that there are fewer Kai breeders than there are for more common dogs, so you may have to pay a deposit and get on a waiting list for a puppy.
You should also be prepared to travel a significant distance to visit and pick up your dog, as some breeders may want to meet you and will not ship their animals.
Raising A Kai Ken Puppy
While Kai are unique in many ways, raising a Kai Ken puppy requires the same amount of time and dedication as any other breed.
Start training and socializing your puppy from an early age. Crate and potty training are as important for the Kai Ken as they are for any other breed of puppy.
Given the breed's prey drive, your puppy should be comfortable with walking on leash and coming when called.
Feed your dog a high-quality diet and get her used to a regular grooming routine.
While these dogs don't generally require much bathing, get your puppy accustomed to regular brushing, as well as nail trimming, tooth brushing, and ear cleaning.
Kai Ken Products And Accessories
What kinds of supplies will you need for your Kai Ken?
Get your puppy a quality crate and dog bed. You may also want to invest in a puppy playpen and some baby gates.
Your Kai's double coat will need a good brush designed to remove the loose undercoat during shedding season.
Other grooming tools include ear cleaner, nail clippers, and a toothbrush/toothpaste.
Look for quality collars and leashes, and of course plenty of fun and interactive toys!
Pros And Cons Of Getting A Kai Ken
Cons
The Kai Ken may not be the best choice for inexperienced dog owners or families with young children.
Kai can be more sensitive than other breeds and nervous around strangers.
The breed can also be somewhat challenging to train, especially if your individual Kai has a stubborn streak.
Pros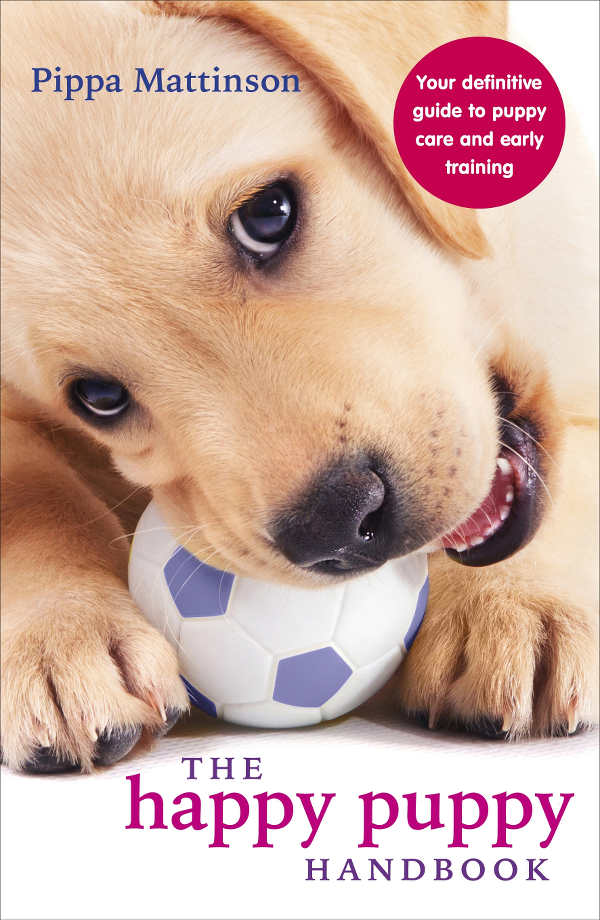 Fans of the Kai love its devotion to family and playful, mischievous nature.
The Kai also tends to have fewer serious health problems than other purebred dogs.
Similar Breeds
Love the look of the Kai Ken but not sure you're up to the challenge of finding and caring for one of these rare and special dogs?
There are other native Japanese breeds, as well as other northern Spitz-type breeds to consider. Such as the Shikoku.
The Akita and Shiba Inu are the most well-known Japanese breeds, and it can be easier to find a puppy or adoptable adult dog because they are more common than the Kai.
Aside from Nihon Ken breeds, you can also look at other northern Spitz breeds like the Norwegian Buhund, the Finnish Lapphund, and the Siberian Husky.
Kai Ken Rescues
While you may not find a Kai Ken at your local animal shelter, it is possible to adopt a Kai Ken from a rescue group.
In the US, check out the list of breeders on the Kai Ken Society of America's website to see if they have any dogs for rehoming.
Another resource for finding available Kai Ken dogs is the rescue page of the Nihon Ken Forum's website.
Be sure to check with breed specific rescue groups for the more common Shiba and Akita, as sometimes Kai Ken are misidentified.
In the UK, you can go the website of the Association of Nihon Ken and search their rescue page.
Can you help us add to this list? Let us know of any other Kai Ken rescue resources in the comments section below!
Is A Kai Ken Right for Me?
Looking for a unique dog that's guaranteed to turn heads wherever you go? The rare Kai Ken might be the dog for you!
A handsome dog with a striking brindle coat, the Kai Ken is a strong, intelligent breed with a long and proud history.
The Kai Ken is a good choice for confident and experienced dog owners. While loving and loyal with family, keep in mind that the Kai can be somewhat reserved with strangers.
Choose a reputable Kai Ken breeder who health tests their dogs for inherited health issues.
Train and socialize your dog from an early age and always keep your Kai on leash when out for walks.
And why not choose him a fitting Japanese name from this article?
Already the proud parent of a Kai? Tell us about your "tiger dog" in the comments!
References And Resources
Kai Ken Society of America
Kai Standard. Federation Cynologique Internationale, 2016.
Breed Health. Kai Ken Society of America.
Harasen, G. Patellar Luxation. The Canadian Veterinary Journal, 2006.
Yuill, C., Panning, A. Heart Murmurs in Dogs. VCA Hospitals, 2017.
Retinal Degeneration: Progressive Retinal Atrophy. Veterinary Vision Animal Eye Specialists.
Fujise, H., Higa, K., Nakayama, T., et al. Incidence of Dogs Possessing Red Blood Cells with High K in Japan and East Asia. Journal of Veterinary Medical Science, 1997.