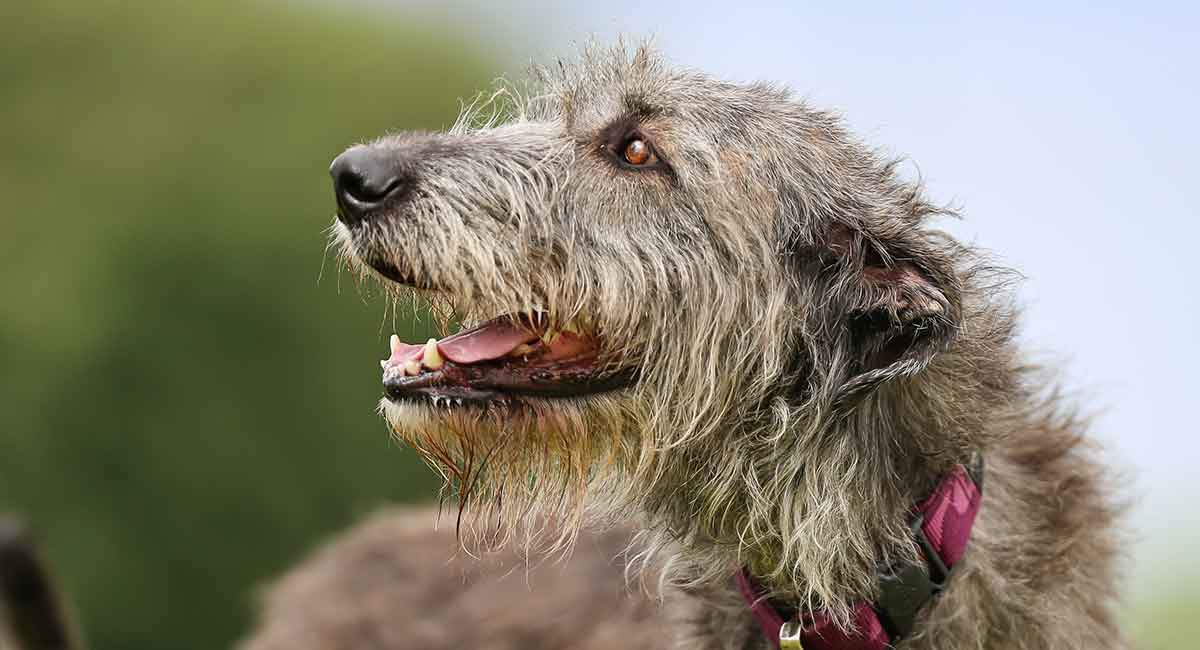 Are you thinking about bringing an Irish Wolfhound home?
Do you wonder if this gentle giant will fit into your life?
Well, you're in luck…
Welcome to your complete guide to the Irish Wolfhound.
Let's start by looking at the origins of this rare and handsome hound.
Irish Wolfhound History
A truly ancient breed, the Irish Wolfhound has a rich and fascinating history.
And this of course begins in Ireland, with the other wonderful Irish dog breeds.
This hound is the largest breed of dog in the world.
He has been the subject of legend and lore throughout time.
Thought to predate Christianity, this was the dog of kings and nobility.
Irish mythology tells tales of a gigantic, brave, and fierce battle hound.
He was originally known in ancient Ireland by the name "Cu,".
This roughly translates to "Irish hound," "wolf-dog," or "war dog."
During battle, he would drag a warrior from the back of his horse or from his chariot.
Other Irish Wolfhound names have been Greyhounds or Grehounds of Ireland.
Great Hounds of Ireland, big dogs of Ireland or simply Irish dogs.
Irish Wolfhound is a relatively new term.
The earliest written record of the breed dates back to 391 AD, in Roman times.
Seven Irish Wolfhounds were presented to Roman Consul Quintus Aurelius as a gift.
It was written of the hounds that "all Rome viewed [them] with wonder."
As the name suggests, the Irish Wolfhound defended his master's property and livestock against wolves.
Other foes included wild boar, deer, and even the enormous Irish elk.
His efficiency, however, was his downfall.
When the last of the elk and wolves were dispatched in the 18th century, the number of Irish Wolfhounds dwindled as they became surplus to requirements.
By the mid-1800s, the Wolfhound was almost extinct when Captain George Augustus Graham made it his purpose to preserve the breed.
Captain Graham is still acclaimed by Irish Wolfhound fans to this very day.
Irish Wolfhound Size
As they're the world's largest breed, you probably expect them to be big.
What you might not imagine, however, is how big they really are.
Irish Wolfhound Height
According to breed standard, a male Irish Wolfhound should be at least 32 inches at the shoulder.
The female should be a minimum of 30 inches.
Standing on his hind legs, the largest Irish Wolfhound can be a whopping seven feet tall!
Of course, no dog should be encouraged to stand on his rear legs, especially those of this stature.
Irish Wolfhound Weight
The male is expected to weigh above 120 pounds and the female a lighter 105 pounds — at least.
In reality, they are often bigger than this. This is not necessarily a good thing.
In general, larger dogs suffer from more health issues that their slighter cousins.
Irish Wolfhound Characteristics
You cannot mistake an Irish Wolfhound. He is truly unique.
This majestic breed is powerful and strong, yet elegant and agile.
Commanding in stature, he gallops gracefully despite his impressive size.
He has a Greyhound-like gait.
His coat is rough on the body and legs, and wiry over the eyes and under the jaw.
Irish Wolfhound colors include grey, brindle, fawn, red and black.
You may even come across a pure white Irish Wolfhound.
The tail, which aids balance, is heavily set, which is necessary for this gigantic creature.
Eyes are dark with a soft expression, and ears are small and Greyhound-like.
How Does the Irish Wolfhound Behave?
The Irish Wolfhound temperament means he can truthfully be called a "gentle giant."
Faithful to the last and eager to please, they form a strong bond with their humans.
They really are people pups and long to be with their family from dawn until dusk.
Caring and tolerant, the Irish Wolfhound adores children.
Although it's still wise not to leave them unattended or let the kid harass them.
Accidents and injuries can easily occur with such a heavy hound.
This friendly pooch is usually good with other dogs.
However, due to his naturally powerful hunting instinct, it is probably best to keep him away from smaller pets.
Although he may scare off an intruder with his huge stature, this hound makes a terrible guard dog.
He is more likely to greet a trespasser with a sloppy kiss than a threatening bark.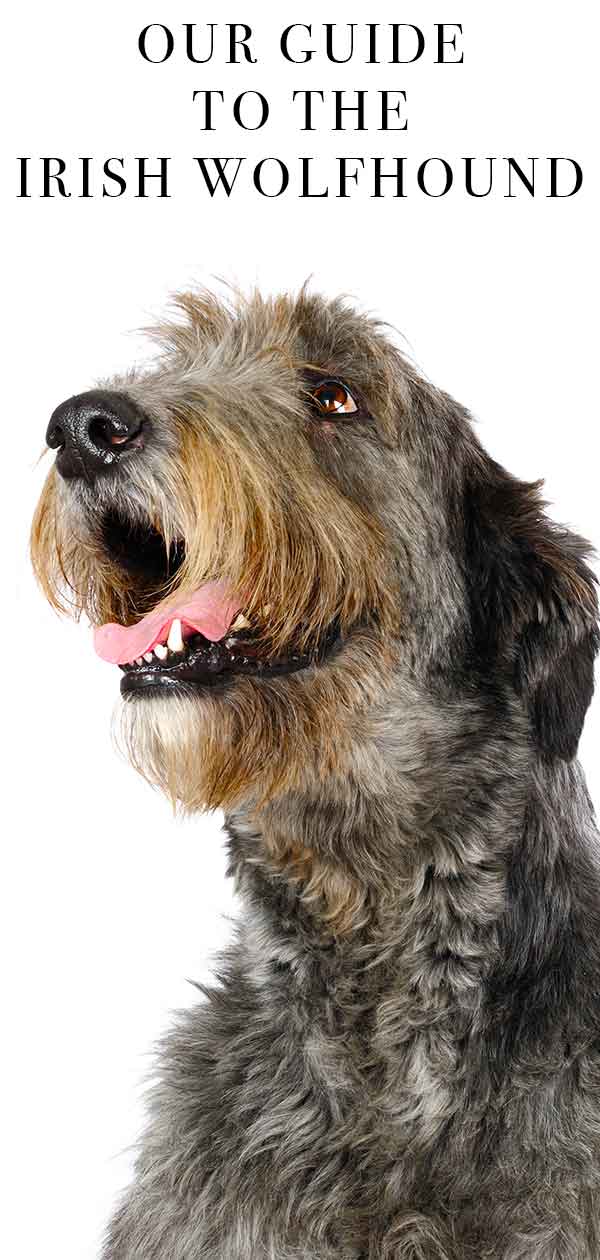 Do Irish Wolfhounds Shed?
In a word: yes.
He sheds throughout the year, rather than seasonally like many breeds.
Irish Wolfhound shedding, though, is not excessive.
Grooming and Caring for Your Wolfhound
The Irish Wolfhound coat needs little grooming.
A brush-through once or twice a week should be enough to remove dirt and to keep his coat looking good.
Washing is rarely necessary unless your hairy hound has rolled in something nasty.
The hair between pads and toes should be trimmed regularly and nails clipped as required.
Attention should be paid to the tail during grooming, as it can often be accidentally hurt — or destructive — while he joyfully swishes it around.
As with all dogs, ears and eyes should be checked from time to time.
Are There Any Health Issues to Consider?
The Irish Wolfhound is fairly healthy for a giant breed.
Unfortunately, though, there are some concerns to be aware of.
Heart and Liver problems
Heart disease, including cardiomyopathy, is arguably the most common issue facing this hound.
Therefore, when looking at puppies, ensure that both parents have been heart tested prior to breeding and that the results are clear.
Liver shunt, or portosystemic shunt (PSS), occurs in young puppies.
The portal vein carrying blood with nutrients and waste material should pass through the liver.
Where the blood is detoxified before flowing on through the body.
An abnormal blood vessel bypasses the liver and toxins flow straight into the circulatory system.
Puppies should always be proven clear of portosystemic shunt before leaving a breeder.
Bloat
Bloat, also known as gastric dilation/volvulus (GDV), is classed as a medical emergency.
The exact cause is unknown, but somehow the stomach twists and fills with gas.
This happens extremely quickly and can be deadly.
It is imperative that, if suspected, the dog should be taken to a vet immediately.
Pneumonia
Aspiration pneumonia is also an emergency situation known to affect the Irish Wolfhound.
Tell-tale signs can be difficulty in breathing, reluctance to sit or lie on his side.
And stretching of the head and neck forward to aid the breathing process.
Sometimes, but not always, his temperature will rise.
If suspected, your hound should be rushed to a vet as soon as possible.
Joint problems
Joint problems such as hip and/or elbow dysplasia can occur in all dogs but especially larger breeds.
Testing is available for these conditions.
Osteosarcoma, or bone cancer, is thought to affect primarily large and giant breeds.
The Irish Wolfhound Health Group is dedicated to the health and welfare of the breed.
It provides a wealth of information on any health concerns.
How Long Do Irish Wolfhounds Live?
Sadly, Irish Wolfhound life expectancy is relatively short.
A healthy hound will usually see 6 to 8 years on average.
The Irish Wolfhound lifespan is in keeping with other giant breeds.
How Much Exercise Does an Irish Wolfhound Need?
This pooch will adapt to your lifestyle and, if permitted, can willingly become a couch potato.
He is a galloping breed by nature, though, and so it's only fair to provide him with space to romp and play.
He should be walked for at least an hour daily, longer if possible.
After that, he will be happy to loll about the house.
Remember that the Irish Wolfhound is a hunter with a strong instinct to chase prey.
Therefore, great care and attention should be paid before letting him off the leash.
A large fenced garden is ideal, but make sure that the boundary is high enough to stop him from bounding over the top.
Activities
Another way to keep him active is by having him take part in canine sports.
These include agility, obedience, and rally competitions, or even lure coursing, racing, and tracking.
Large breeds take at least 18 months to mature fully.
Be careful not to exercise your puppy too much when he is young.
Over-exercised pups can suffer from joint problems when they mature.
Training the Irish Wolfhound
Early socialization is important to get him used to other dogs, people, and noises.
This hound is eager to please and so, in theory, training him should be a breeze.
He is a fast learner but is pretty laid back and certainly not a working dog.
Basic commands should be learned, but your pooch is unlikely to perform anything too complicated.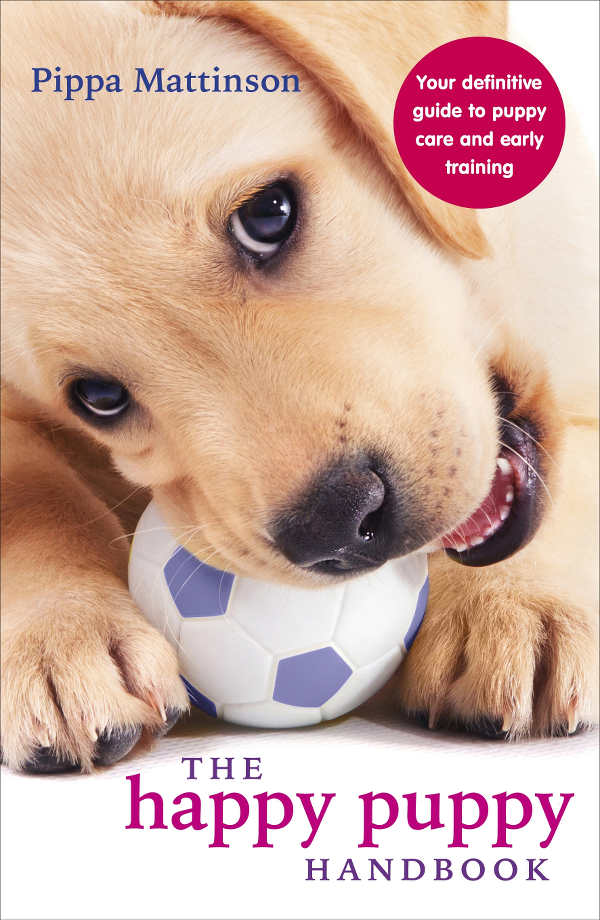 Training of all dogs should be through positive reinforcement methods.
Irish Wolfhound puppies are no exception.
These hounds are sensitive souls, and they don't like being shouted it.
Training classes are a good idea to help him grow into a well-mannered pup.
Finding Irish Wolfhound Puppies
If you have your heart set on taking on an Irish Wolfhound puppy, it is vital to find a reputable breeder.
Official breed clubs will be able to provide you with lists of trustworthy breeders.
Breed club members are obliged to follow the club's code of conduct and so they should always be your first port of call.
A responsible breeder will be happy to answer any questions that you have.
And is likely to vet you to see if you will make a suitable puppy parent.
Make sure that you visit the home and see the mother and puppies together.
You should be provided with registration and health screening documentation when collecting your pup.
How Much Is an Irish Wolfhound?
An important question to ask is, "How much does an Irish Wolfhound cost?"
Again, it's advisable to speak to your local official breed club to find out an average current cost.
Beware of online ads for cheap puppies, as these are likely to be puppy mills.
However cute they are, you are not helping the breed, even if you think that you are saving an individual pup.
You would only be encouraging puppy mills and lining the pockets of untrustworthy breeders.
Should I Choose an Irish Wolfhound as Pet for My Family?
Taking on a giant breed is not a decision to be taken lightly.
Such loyal and sensitive pooches never do well if left alone and so are best suited to households where someone is usually at home.
Carefully consider the size of these incredible creatures.
Do you have enough room to accommodate a giant breed?
Little ones can be easily injured by a hound of this size, but sensible older children may benefit from such a loyal friend.
The Irish Wolfhound personality is gentle, loving and faithful.
If you have carefully thought everything through, he could become a great big buddy to you and your family.
One thing for sure: once you bring an Irish Wolfhound home, your life will never quite be the same again.
For more Irish Wolfhound info, check out the Irish Wolfhound Club of America website.
We hope that you've found this article useful and that we've helped you to decide whether to give an Irish Wolfhound a forever home.
Did you take the plunge? We'd love to hear how it went in the comments section below.
References and Further Reading