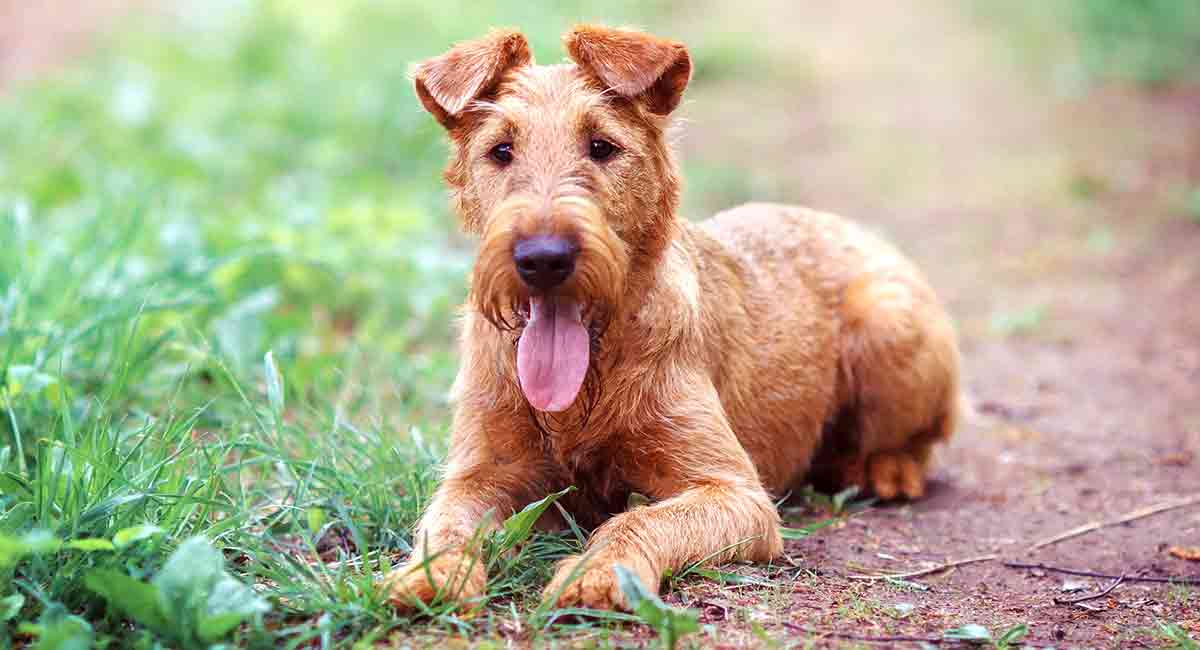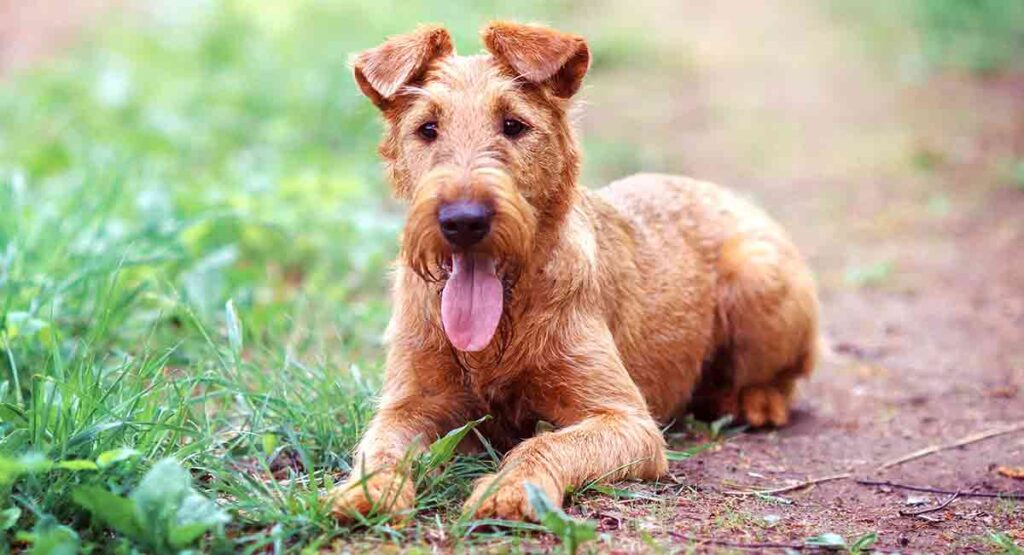 The Irish Terrier is a medium sized dog with a gorgeous red coat. These energetic dogs grow to around 18 inches tall, weighing between 25 and 27 pounds as adults.
Irish Terrier dogs will be brave, alert, and hardworking. But, they will also be happy to curl up with you after a long day out. They will suit an active home that has a loving family prepared to dedicate a lot of time to their dog.
But, be aware of this breed's chase instincts if you have other pets, or very young children at home.
Are you thinking about bringing an Irish Terrier into your family?
History and Origins of the Breed
The Irish Terrier breed comes from – you guessed it – Ireland! From its early days, this terrier was an all-round working dog, adapting to any role set for it.
Like many other terrier breeds, it was a successful ratter. Through history, these little dogs have been:
Watchdogs
Family guardians
Ratters
Hunting Companions
Messenger dog
And more! They were recognized by the AKC in 1885, and now sit at 116 out of 197 breeds in terms of popularity.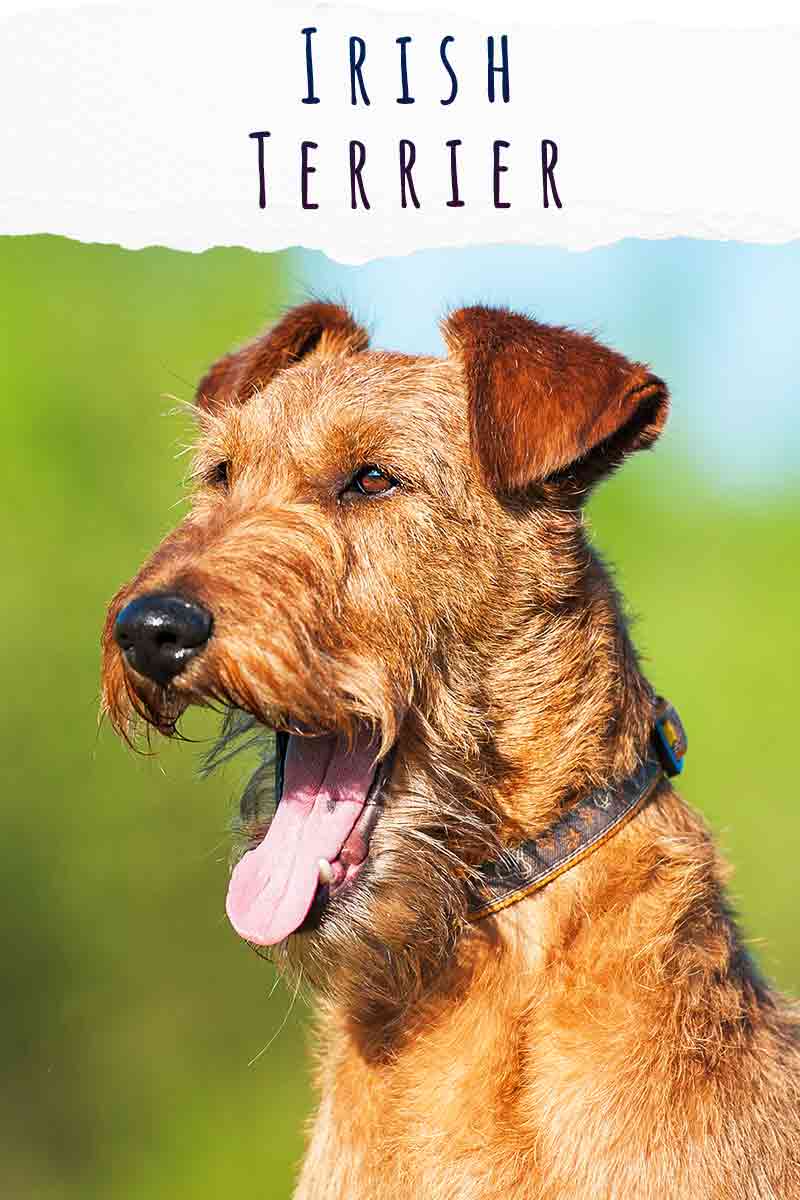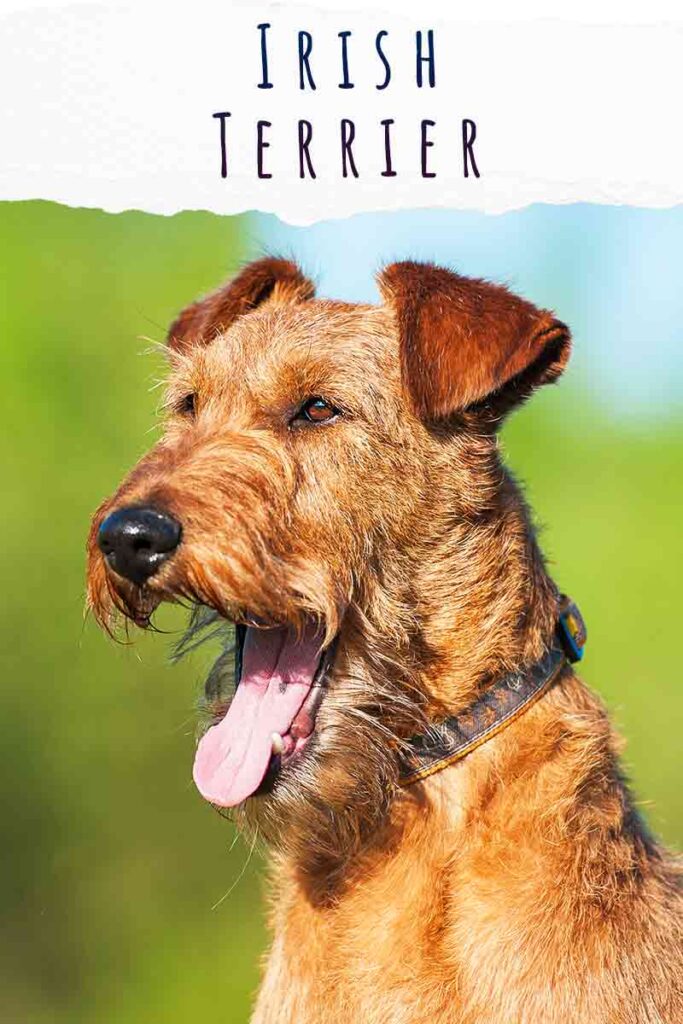 Irish Terrier Appearance
The Irish Terrier is a medium sized dog. It is larger than many other terrier breeds. They also have longer bodies and legs than most other terrier dog breeds.
Typically, an adult Irish Terrier will grow to around 18 inches tall at the shoulder.
Males often weigh around 27 pounds when they are adults. Females will weigh in slightly less, usually at around 25 pounds.
Overall, these dogs have a lean and muscular appearance. They have dark eyes and a black nose, along with v-shaped ears that drop forward towards their eyes.
Some owners choose to dock their terrier's tails – particularly if they are showing them. But, this practice is not common in all parts of the world.
Irish Terrier Colors and Coat
This breed has a thick coat with a wiry texture. They have a double layer coat, with a softer, finer layer underneath the outer wiry layer.
Early on, Irish Terriers were available in a number of coat colors including grey, brindle, and black and tan.
But, nowadays, the only accepted standard coat colors are:
Red
Red Wheaten
And Wheaten
Irish Terrier Temperament
As typical terriers, this little breed will be feisty, loyal, and brave. These dogs love having a job to do and have plenty of energy to burn.
They are well suited to families that can spend lots of time with them.
But, like many other terrier breeds, the Irish Terrier may be prone to barking – at strangers, other animals, or anything that catches their attention.
Some of this can be curbed with training. But, it may also be a more common occurrence if their needs are not met. So, provide this little dog with plenty of mental and physical stimulation.
If you're looking for a devoted, courageous, and energized companion, the Irish Terrier could be your ideal breed.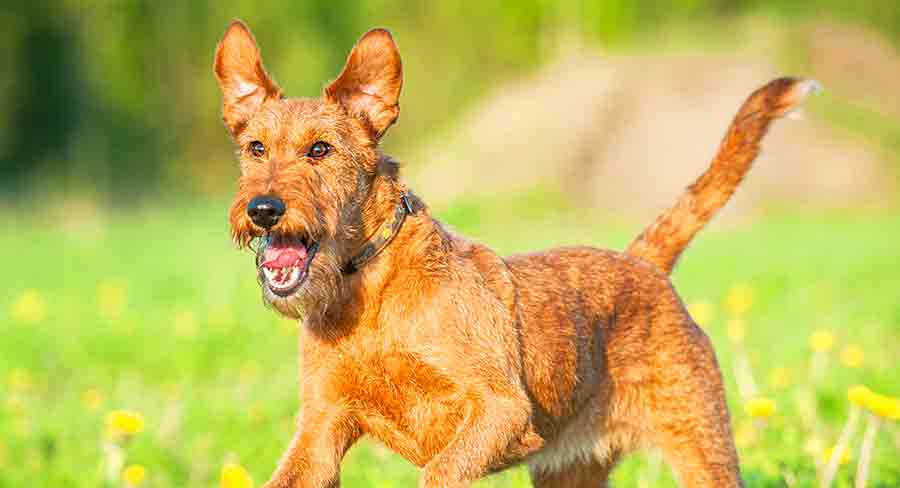 Natural Instincts
It's also important to note the potential natural instincts that these dogs can have.
They were bred originally as hunting dogs. But also worked as watchdogs and guardians.
So, a modern Irish Terrier may still have the natural instincts that made them great at these roles.
They may be prone to chasing and hunting other small animals. And they may be wary of strangers, especially if they are not well socialized.
So, it's important to socialize your dog well from a young age. And, be aware of their instincts if you have other small pets at home.
These dogs may be more suitable to homes without other pets like cats and house rabbits.
Irish Terrier Training
This breed may be stubborn in some instances. But, they will typically enjoy training.
A great way to build a strong bond with your dog is to use positive reinforcement training. This is ideal to avoid that independent streak.
Positive reinforcement training can yield great results. And it will encourage the Irish Terrier's eagerness to please.
Training can start from a young age for best results.
Irish Terrier Exercise Needs
Irish Terriers have plenty of energy. So they will need regular exercise. Ideally, they will love the opportunity to run about and play.
They can do very well in homes with a safely enclosed backyard for them to explore.
Owners must be prepared to exercise them every day. This breed won't suit very sedentary households.
And, remember their potential natural instincts when exercising them off leash. If an Irish Terrier takes after a squirrel, even the strongest recall may fail!
So, it's a great idea to find somewhere safely enclosed to exercise them off-leash.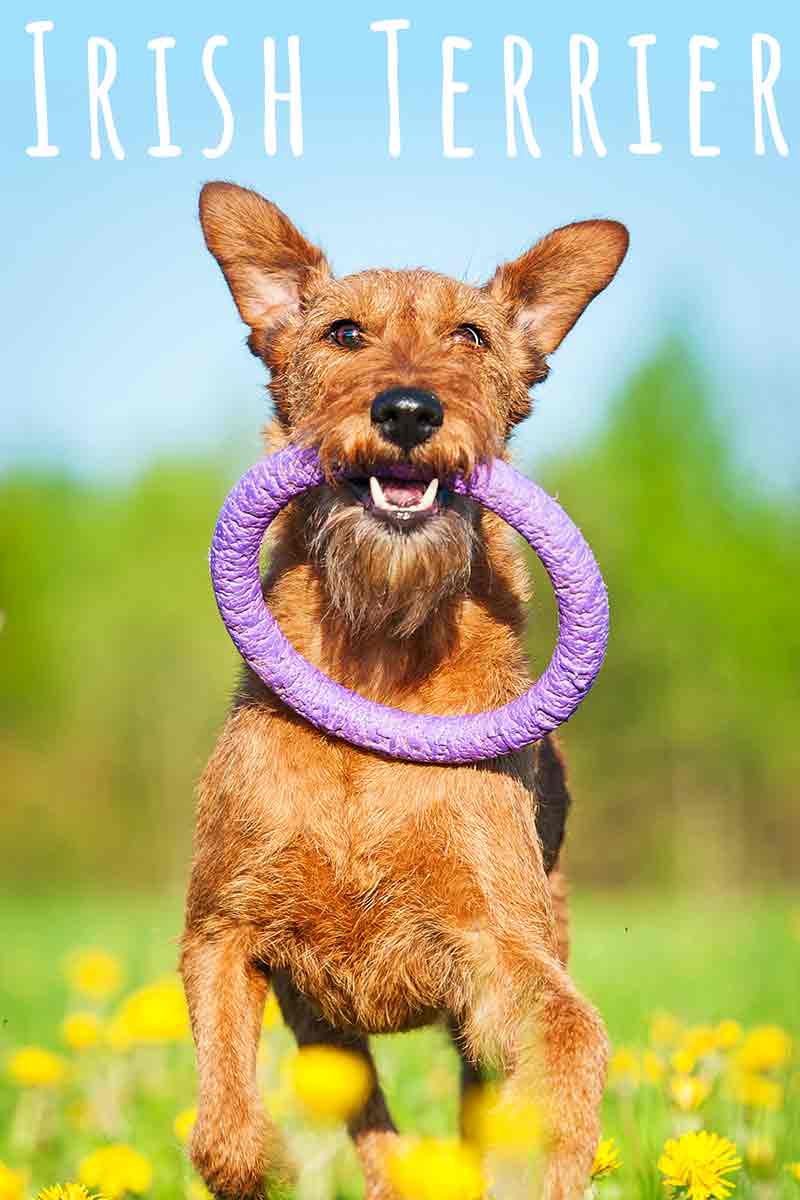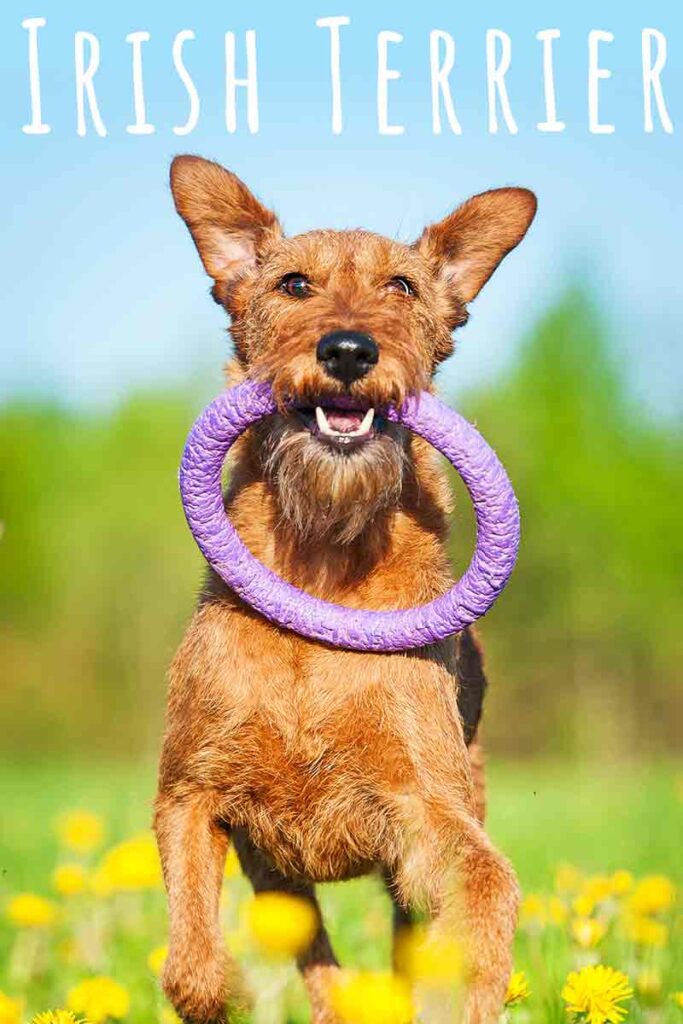 Irish Terrier Health
Like all purebred dogs, the Irish Terrier is prone to certain health issues. Owners should be aware of the following.
Some Irish Terriers can suffer from Hyperkeratosis. This is a condition in which a dog's foot pads harden and crack.
Some may also suffer from the skin condition Darier's disease. Affected dogs can experience cysts, lesions, and ulcers.
In rare cases, Irish Terriers can also suffer from Cystinuria, a condition that can lead to bladder stones.
Some Irish Terriers may experience ear infections. So it's important to check their ears as part of the regular grooming process.
Grooming and General Care
Despite their short coat, an Irish Terrier will need regular grooming. But, they aren't as high maintenance as some other breeds.
Weekly brushing should be enough to ensure your Irish Terrier's coat stays healthy and looking its best.
As well as checking his ears during grooming sessions, as we said earlier, you should clip your dog's nails when needed and check their teeth.
Finding Irish Terrier Puppies
Since Irish Terriers aren't as popular as some other breeds, you may have to search a little harder to find puppies available near you.
But, the bonus of this is that you're less likely to come across puppy mills, who usually breed for the most popular dogs.
Choosing a reputable breeder is important to avoid the potential health conditions that these terriers can suffer from.
So, ensure any breeder you choose can show you clear health certificates. Make sure you meet the parent dogs and that they have a good temperament.
And make sure puppies are well looked after. The best breeders will usually have just as many questions for you as you do for them, since they'll want to ensure their dogs are going to the best homes possible.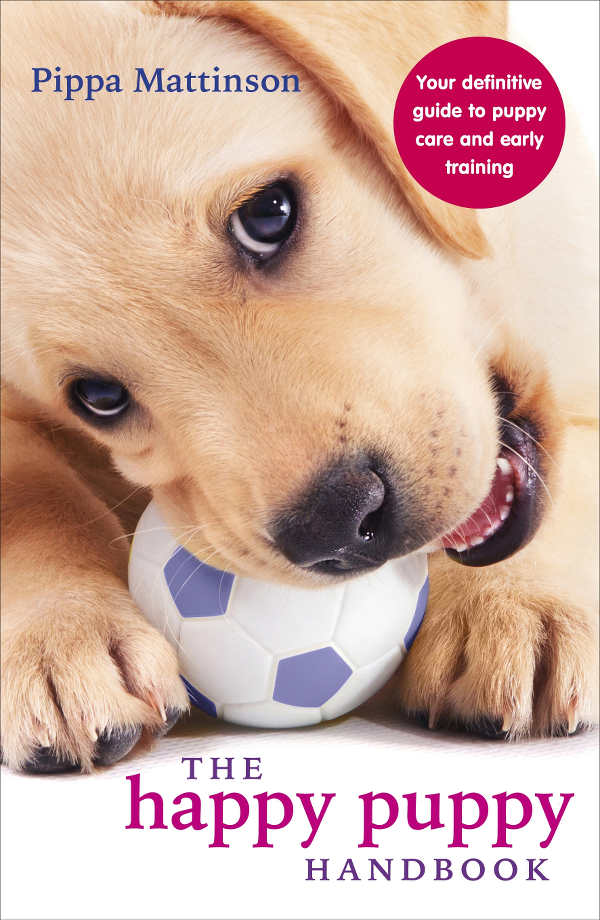 Generally, Irish Terrier puppies can cost anywhere from $600 to $1500. Those bred for show may cost more than those bred as pets.
Irish Terrier Rescue
Another option if you cannot find puppies near you, or don't mind what age your dog is, is to rescue an Irish Terrier.
Rescue dogs are usually cheaper than puppies, and may even have some basic training.
Speak to rescue center staff to ensure you are the right fit for the one you've found. Remember some may have chase instincts and bark a lot.
So, if you have other pets at home, or need a quiet dog, communicate this to rescue staff.
If a breed-specific rescue center is not available near you, take a look at general terrier rescues.
Irish Terrier Products and Accessories
No matter whether you chose a puppy or a rescue dog, you'll need to prepare for your pup's arrival with all the right accessories.
Here are some guides to help you.
Similar Breeds
If you're considering the Irish Terrier, you may also love some of these similar breeds:
Is the Irish Terrier a Good Family Dog?
In the right home, this breed can be a great pet. They need plenty of exercise and training, and may not suit homes with other small pets.
They are also often quite vocal dogs, so be aware of this before bringing one home!
Have you fallen in love with the Irish Terrier? We would love to hear your favorite thing about this breed in the comments.
Readers Also Liked
References and Resources