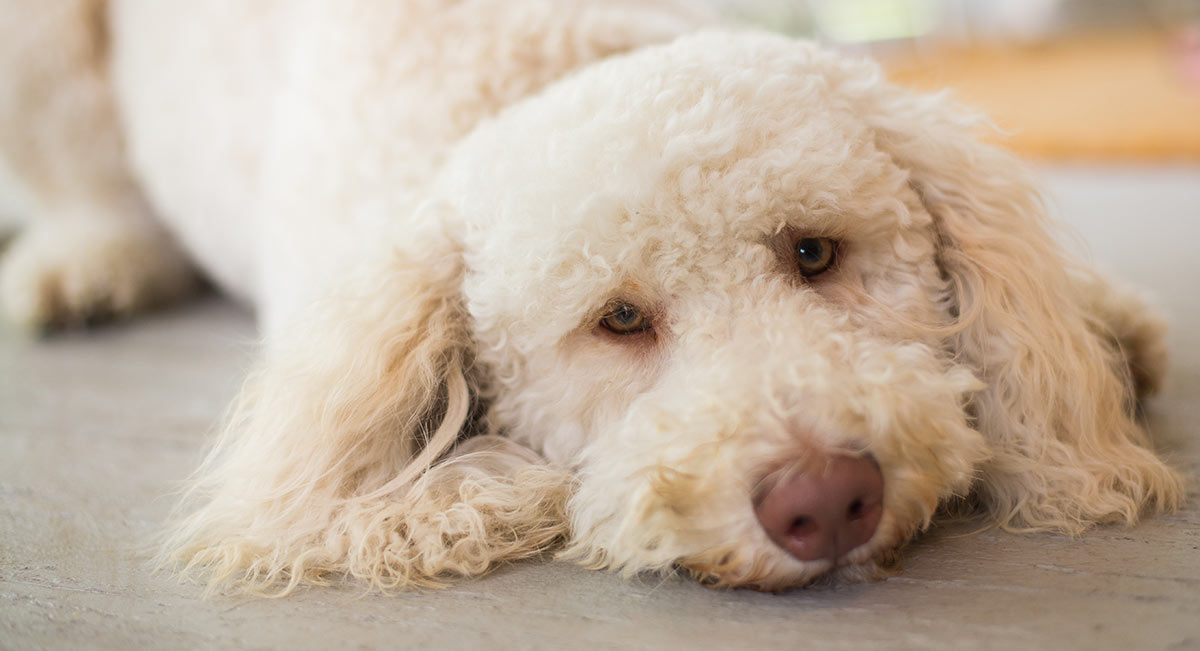 Hypoallergenic dogs are breeds or mixes that don't as much shed fur or dander as other breeds. They are therefore easier for those with a dog allergy to share their home with. They usually have tight curly coats that tangle the loose hairs up, and prevent them from shedding onto your carpet, rugs and furniture in the way that short or double coated dogs do. Poodles, Labradoodles, Bichon Frise, Goldendoodles, Maltese, Portuguese Water Dogs and Coton de Tulear are all claimed to be hypoallergenic dogs. But the reality isn't that simple, sadly. Today we'll look at how dogs really spread allergens through their fur, dander and saliva. We'll share the best hypoallergenic dogs for your particular allergy. And tips for what you can do as a dog allergy sufferer to live with a dog happily, like using a HEPA filter or bathing and grooming your pet regularly.
Contents
The Rise Of The Hypoallergenic Dogs
If you dream of bringing a dog into your home, but you or a family member has allergies, it can be a frustrating disappointment to bear. We love our dogs like family members, and the idea of missing out on that relationship can be deeply upsetting. But since the 1980's we've seen a surge of of people claiming to have the answer: hypoallergenic dogs. And in 2009, hypoallergenic dog breeds really hit the headlines.
Barack Obama told journalists the new First Dog needed to be a hypoallergenic breed, due to his daughter Malia's allergies (they went on to adopt a Portuguese Water Dog, Bo).
Are Hypoallergenic Dogs Allergy Free?
Since then hundreds of thousands of prospective dog owners have researched the best hypoallergenic dogs for sale or adoption every year. But at the same time, researchers have been testing the science behind these supposedly low allergy dogs. And discovered that the reality is not so straightforward.
In this article we investigate whether there truly is such a thing as a non-allergenic dog. And whether it's ever possible to share your home with a dog if you have allergies.
What Are Dog Allergies Caused By?
The secret to finding out whether allergy friendly dogs exist begins with understanding your allergies. It's not dogs' hair which trigger allergies, it's actually incredibly tiny protein molecules in their saliva, urine and dander (microscopic particles continuously shed from their skin).
These proteins are so small that as dander is shed, and urine and saliva dry, they easily become airborne, where they are inhaled by humans.
People with allergies have over-sensitive immune systems These systems mistake those proteins as harmful, and attack them as if they are a bacteria or a virus. That reaction then brings on the dreaded symptoms of allergy.
Hypoallergenic Dogs by Breed
Whilst keen to stress that no dog is completely hypoallergenic, dog breeds with predictable, non-shedding coats produce less dander. And that this makes them more allergy friendly.
Over sixty breeds of dog have been included on one list of hypoallergenic dogs or another. The American Kennel Club have their own list, ranging from small hypoallergenic dogs (they suggest a Chinese Crested dog, or a Maltese), To large hypoallergenic dogs (a Giant Schnauzer or and Afghan Hound), hairless dogs like the Xoloitzcuintli, and lots of Terriers and Poodles in between. But all of these dogs do produce dander and saliva with proteins that cause dog allergies in humans.
Here are the dog breeds that are less likely to cause a dog allergy sufferer to have a reaction:
Toy Poodle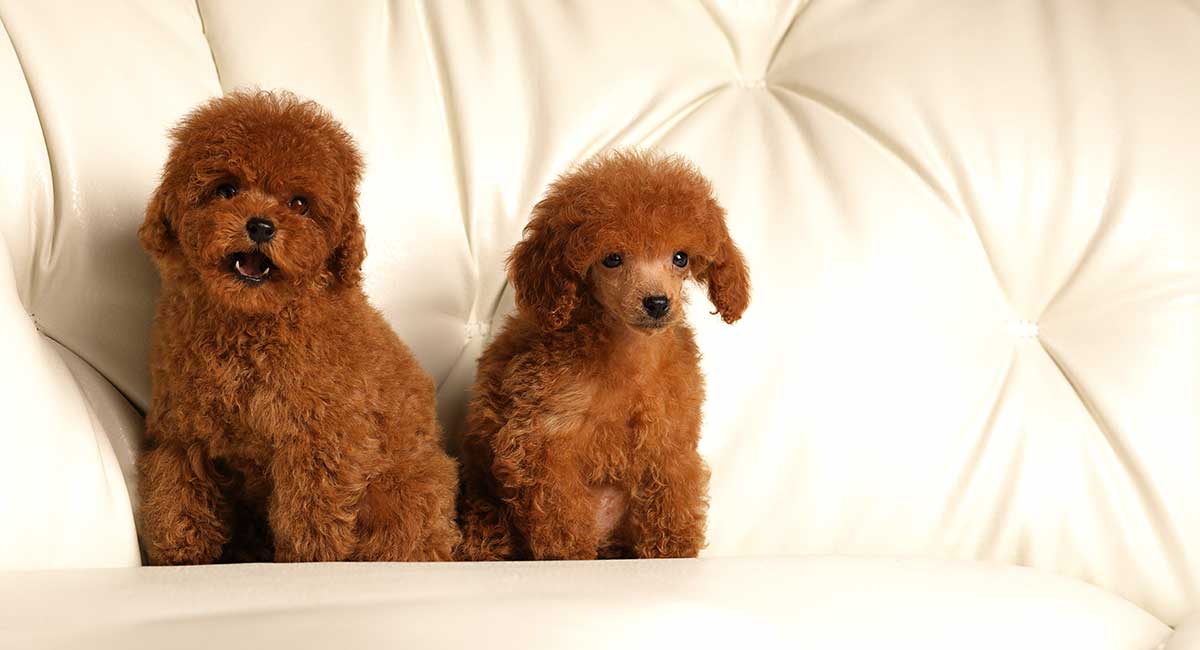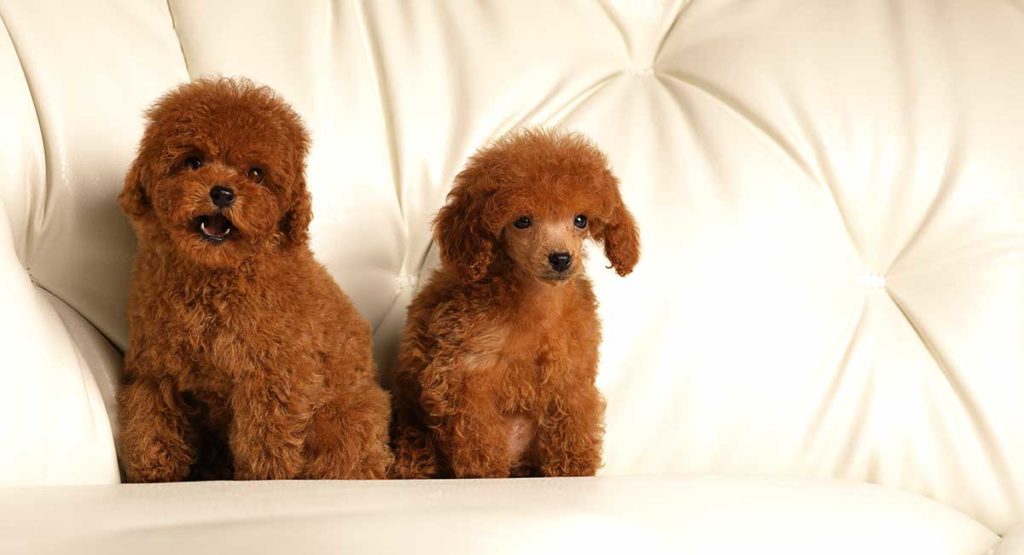 Miniature Poodle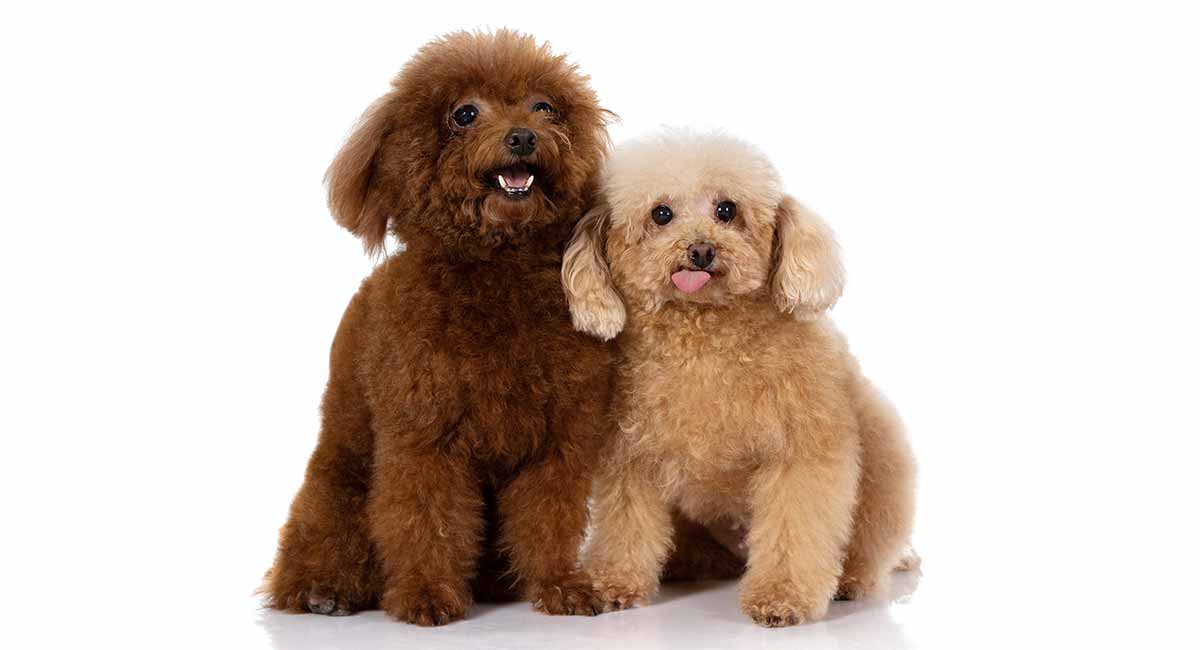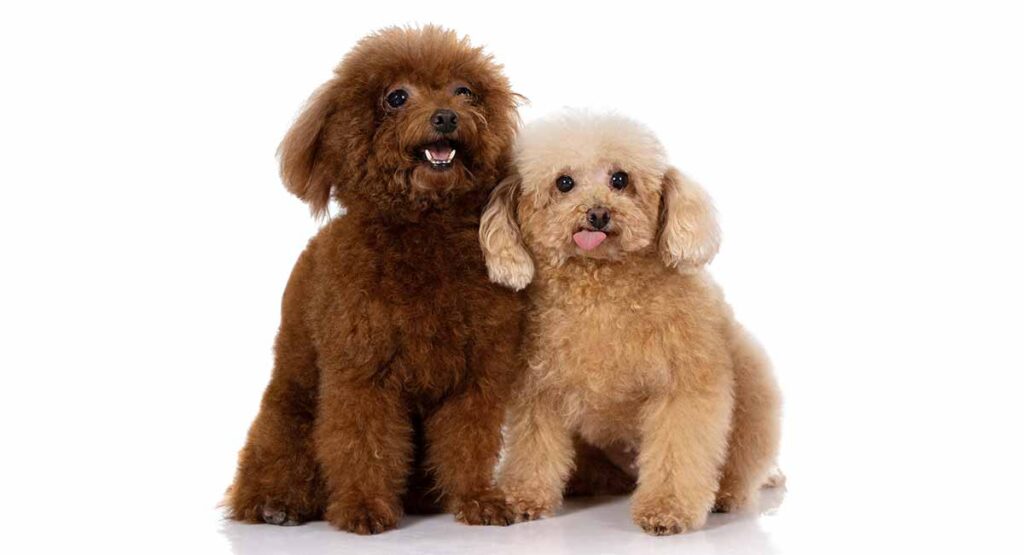 Standard Poodle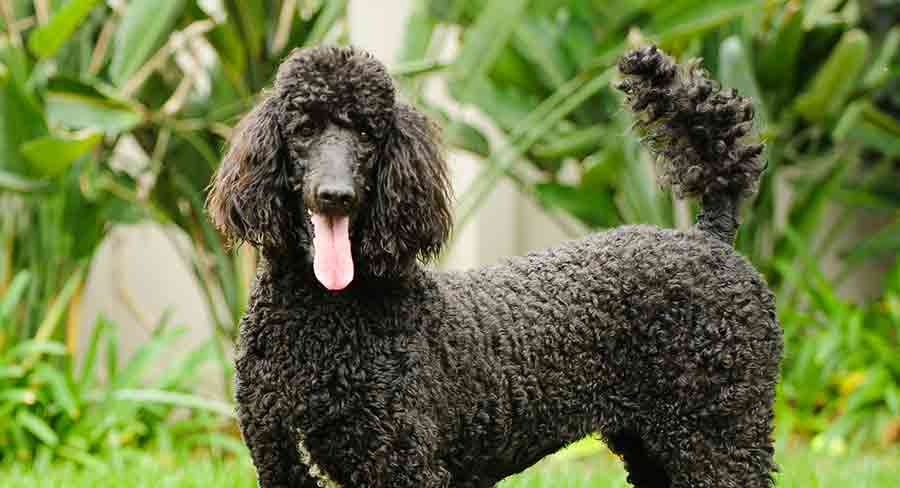 Portuguese Water Dog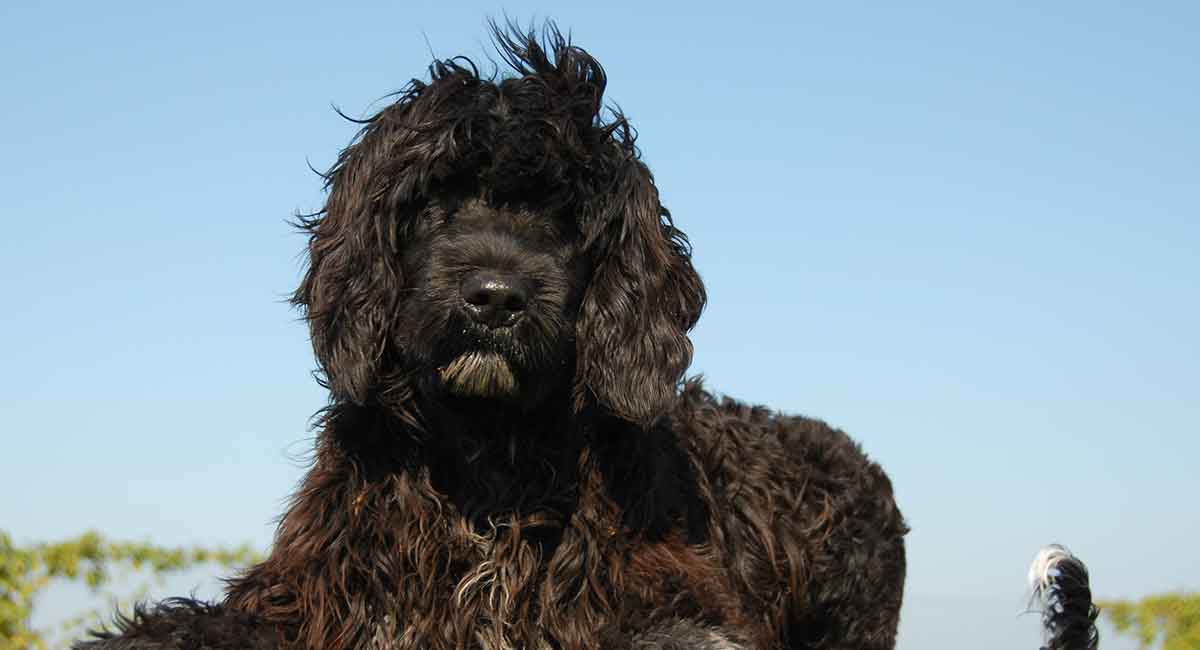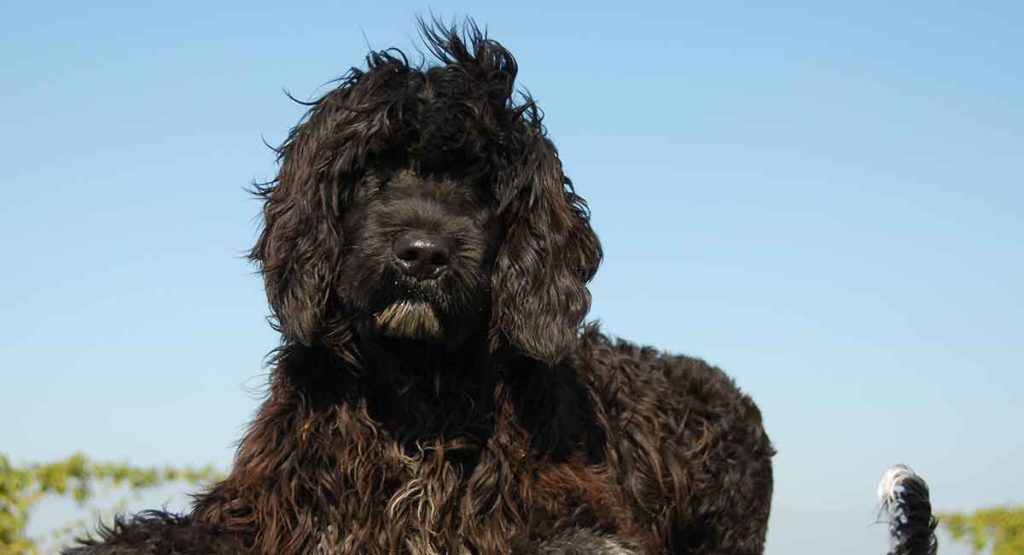 Bichon Frise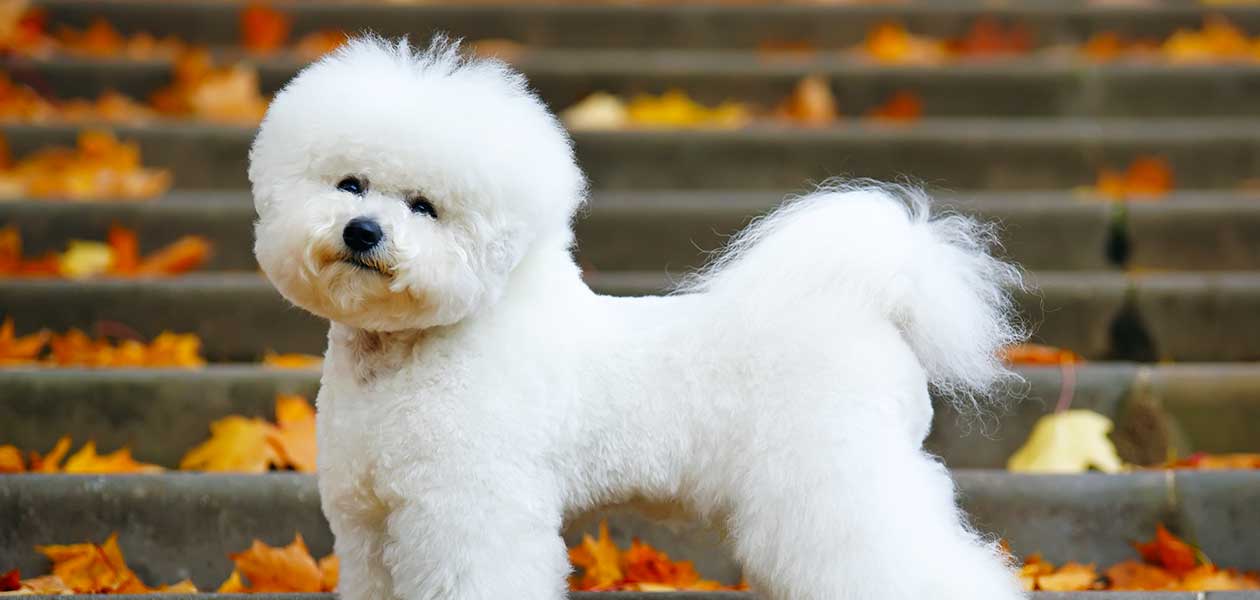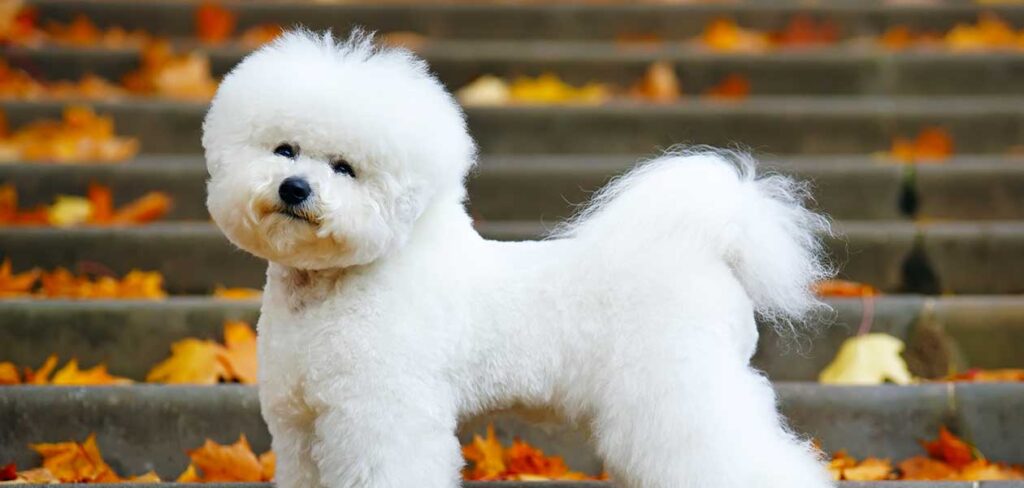 Irish Water Spaniel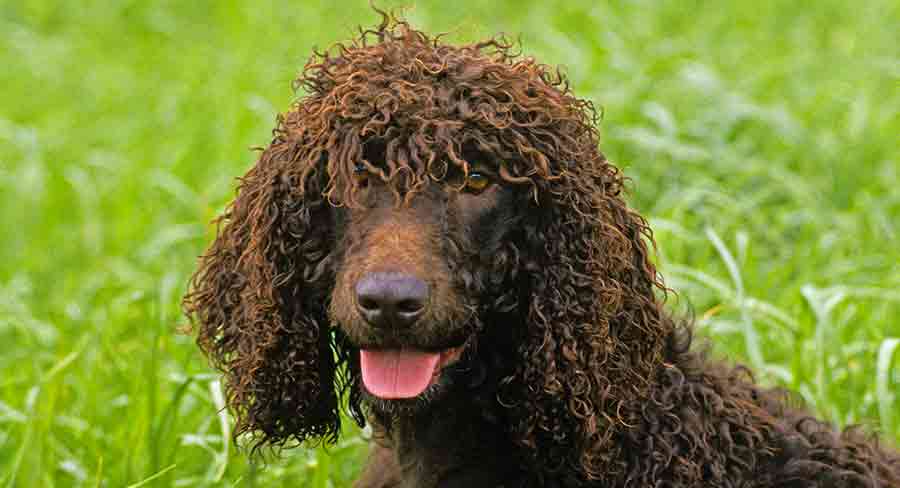 Coton de Tulear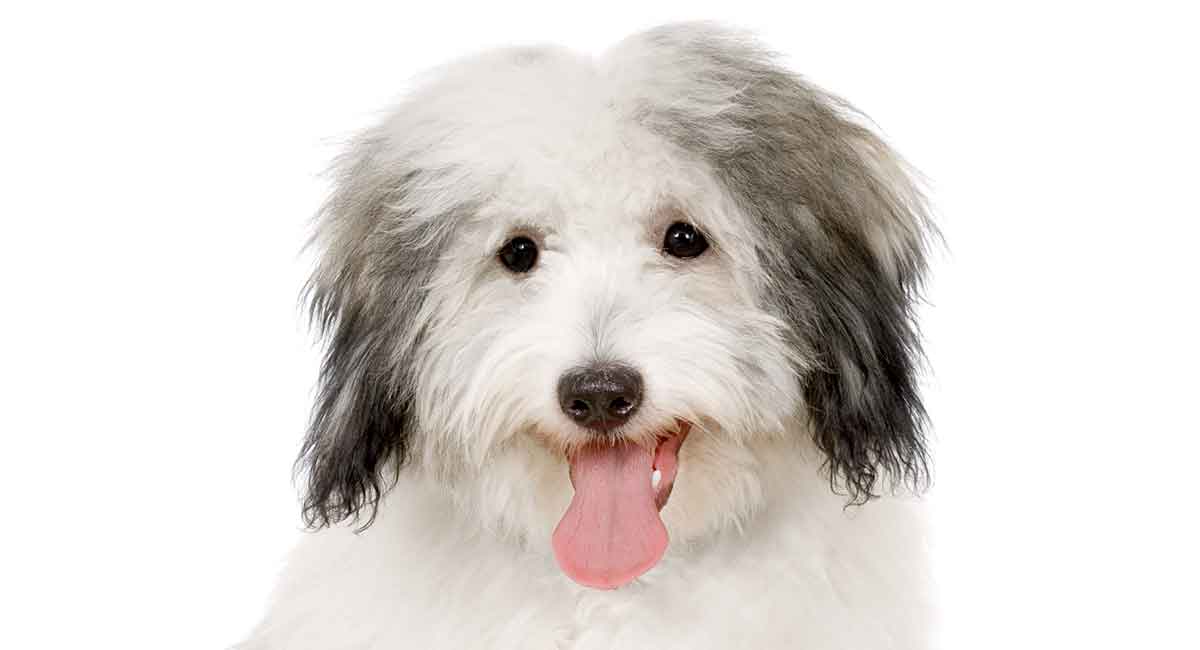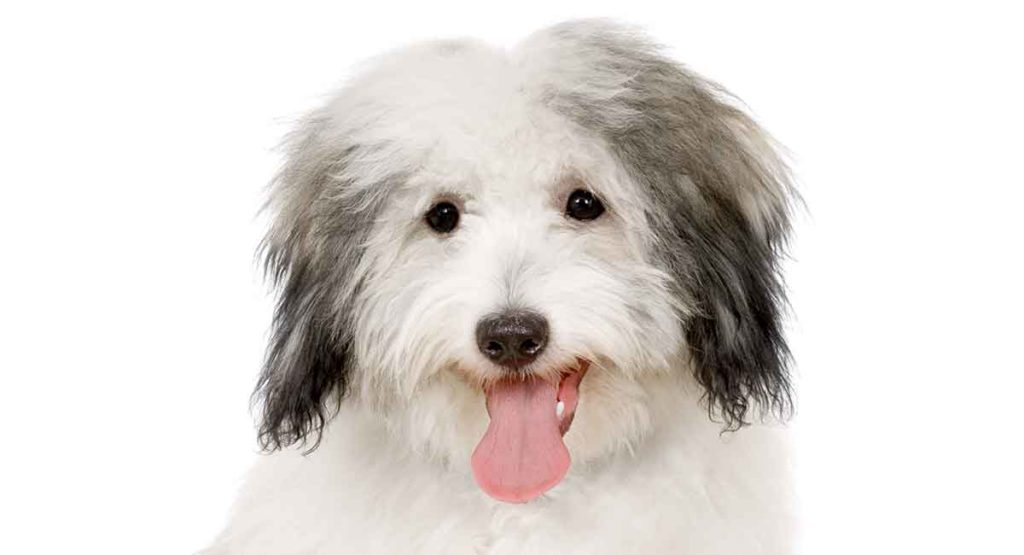 Miniature Schnauzer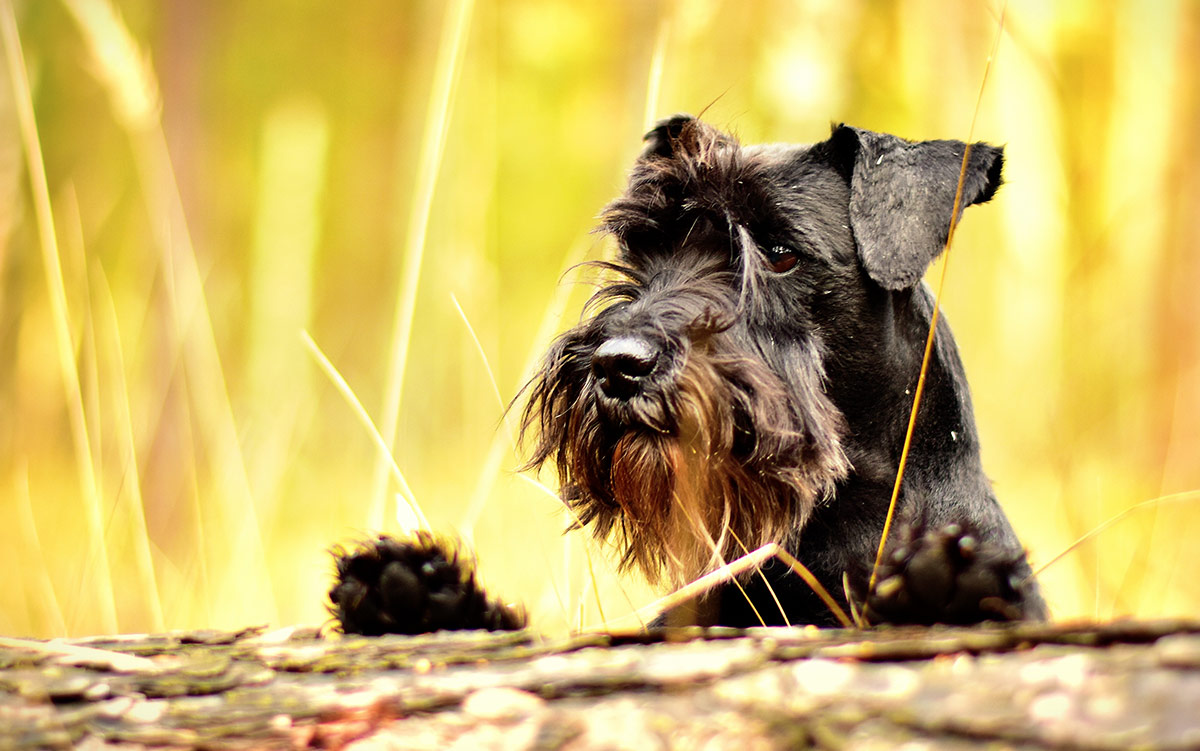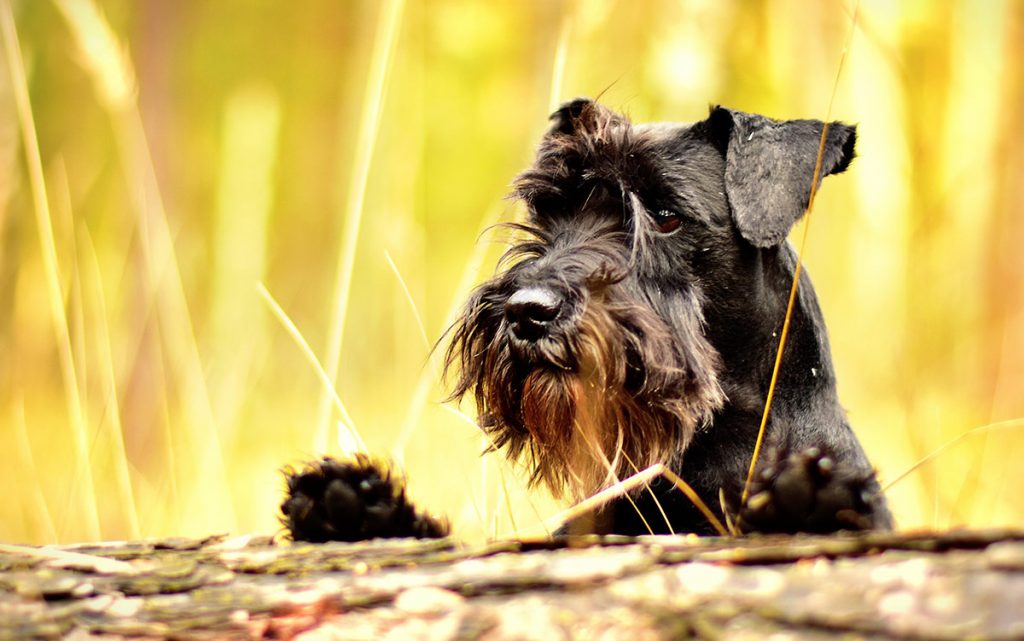 Lagotto Romagnolo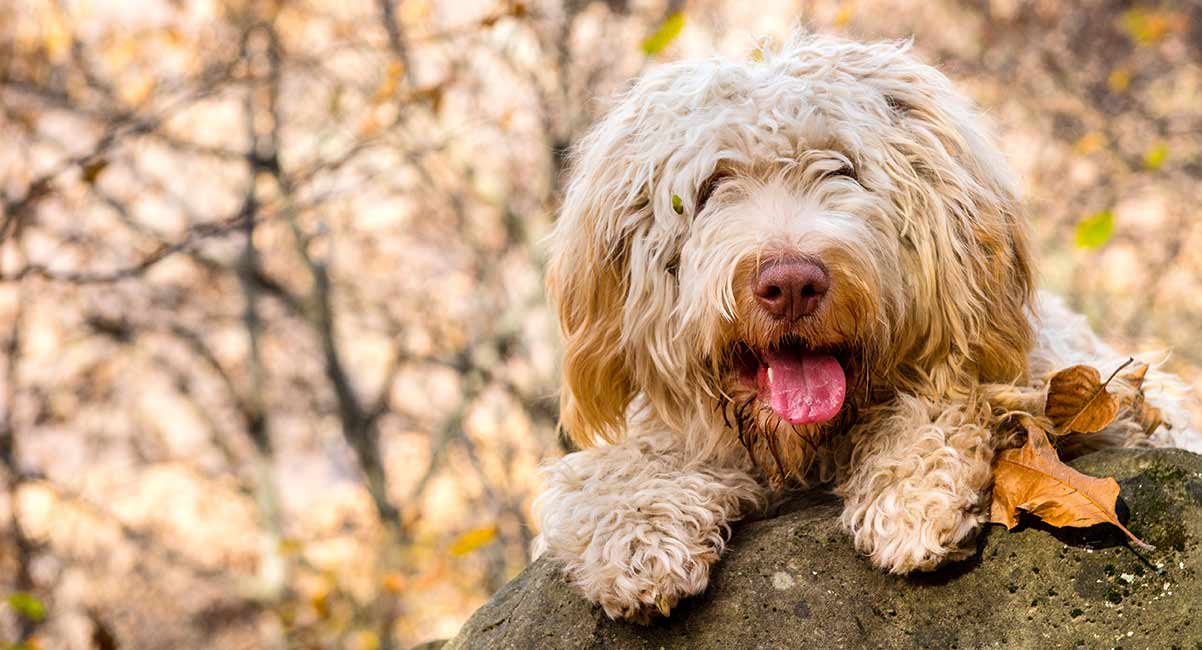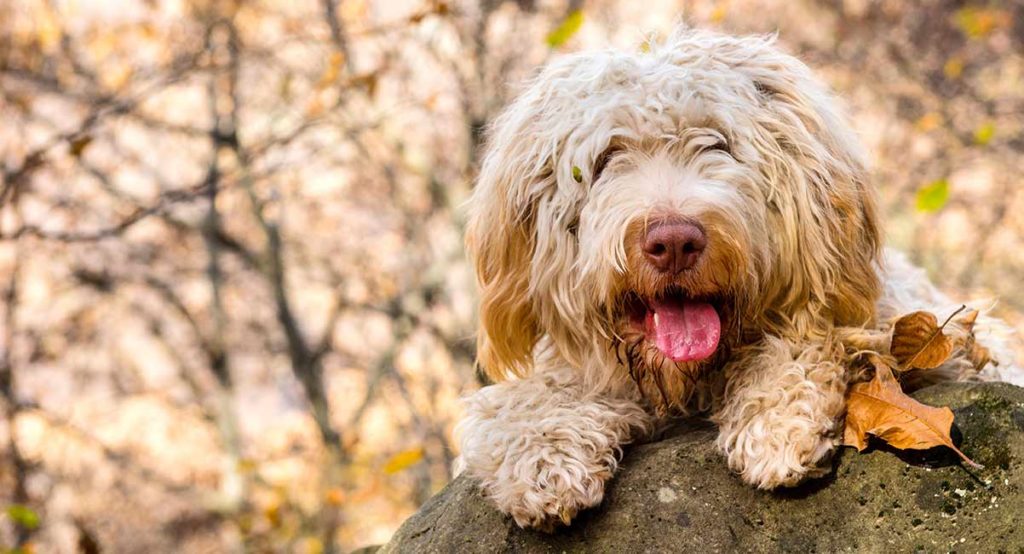 Bolognese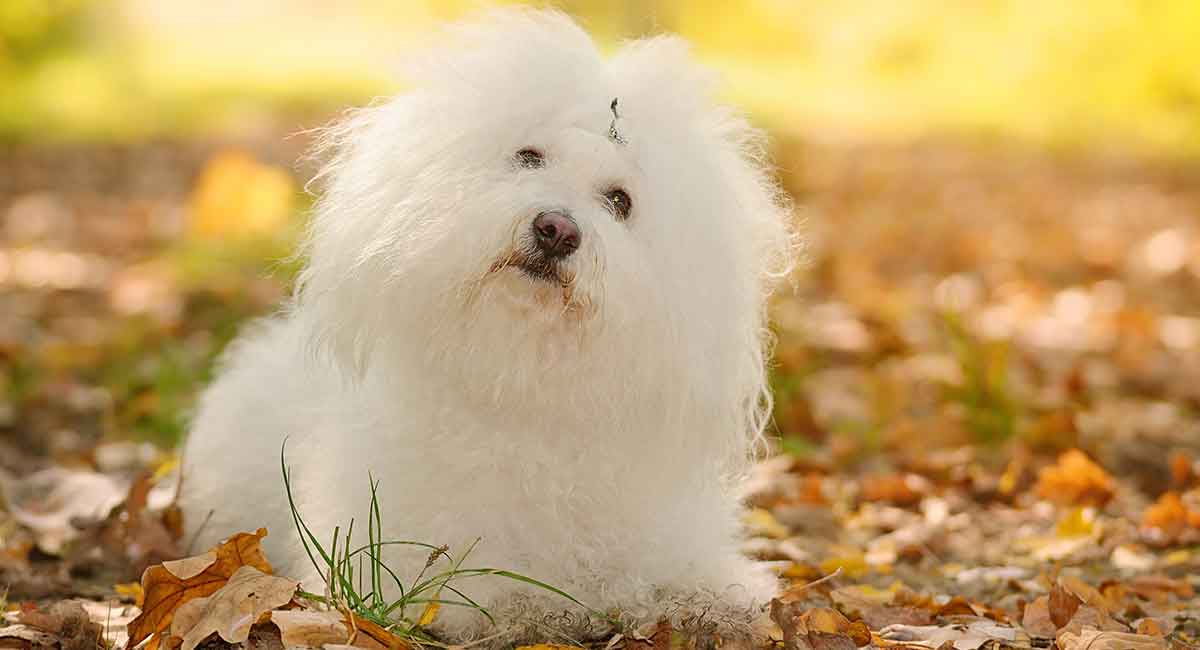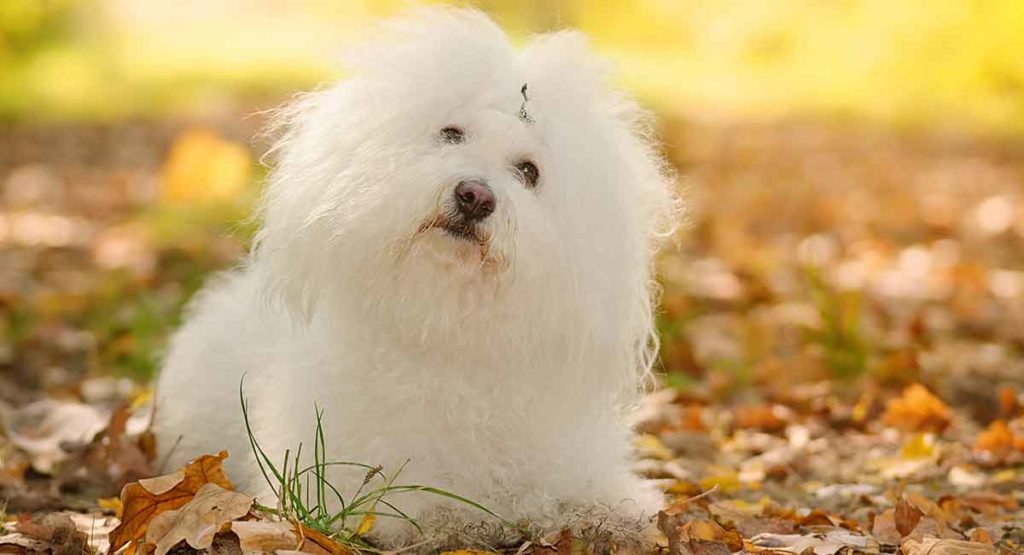 Hungarian Puli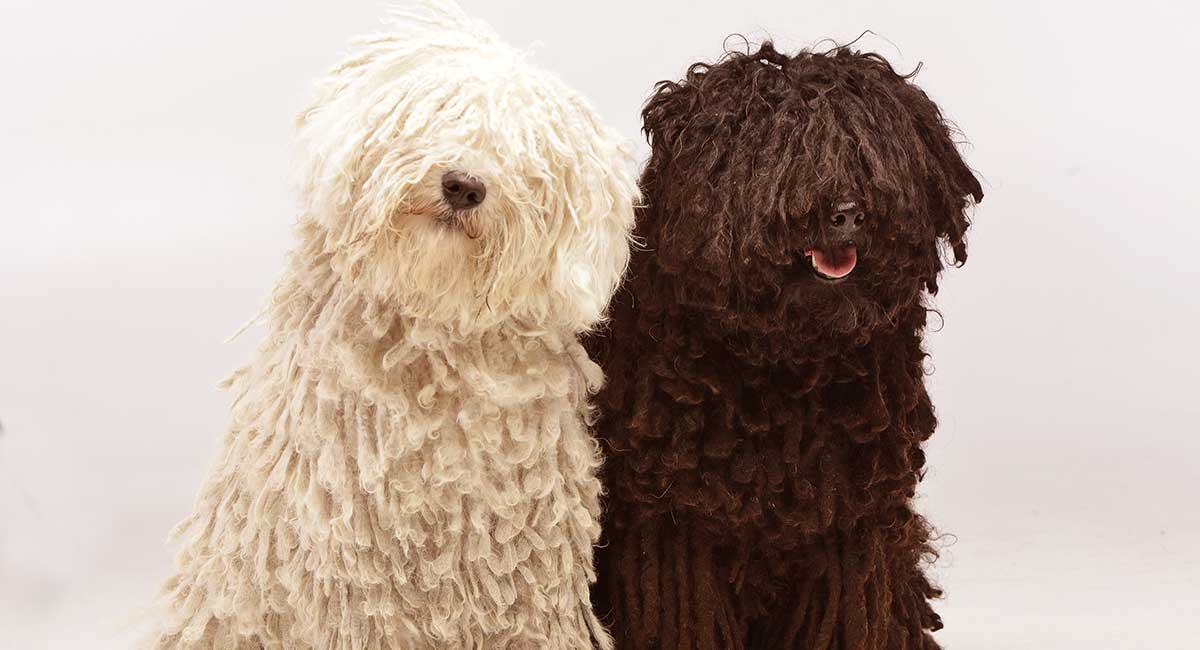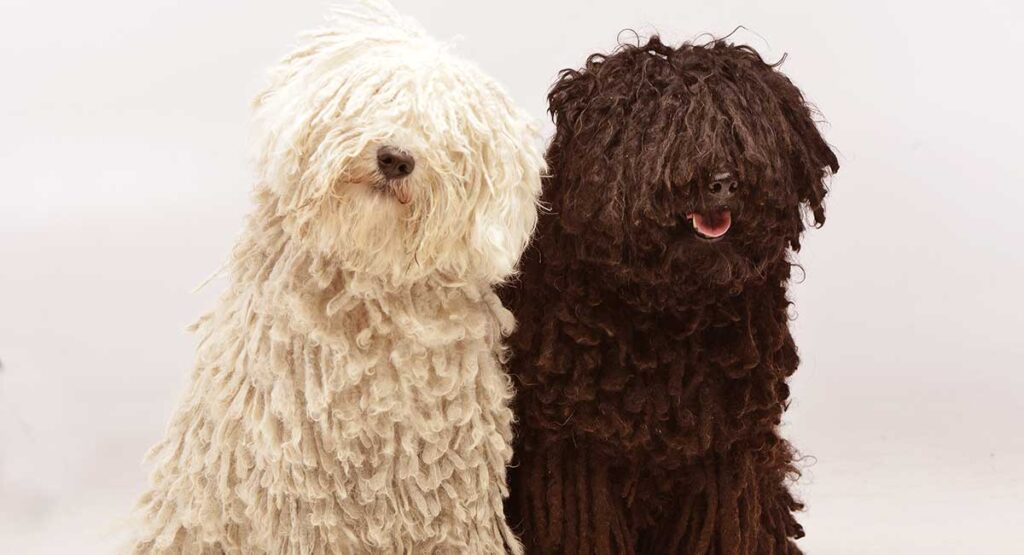 Irish Terrier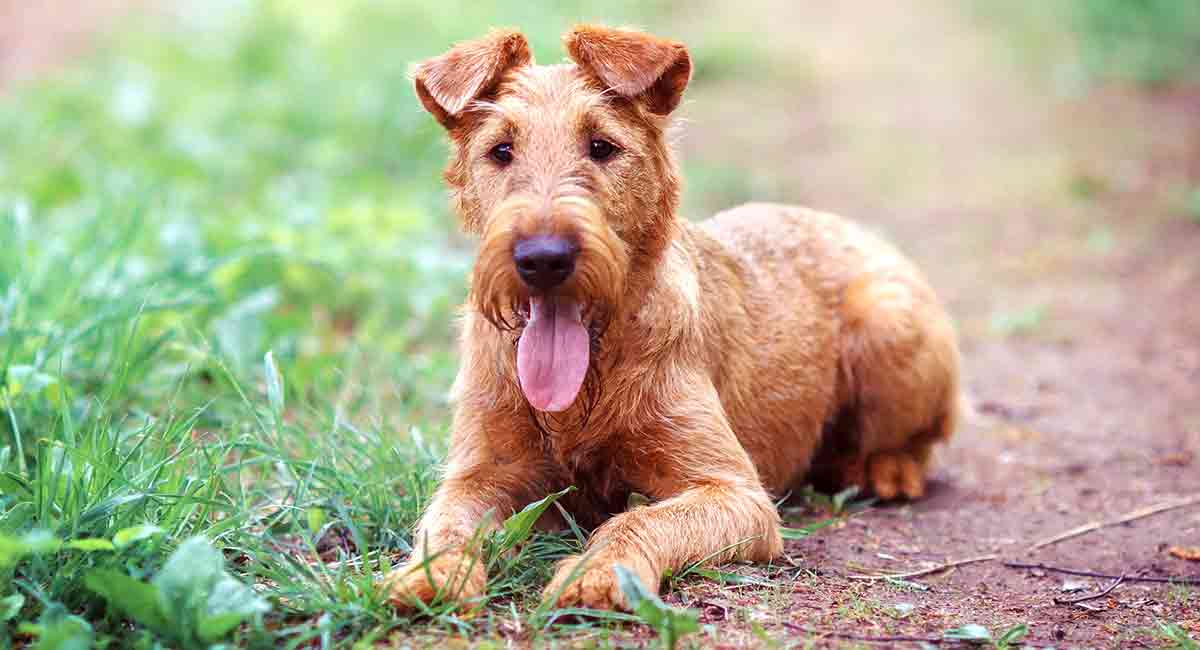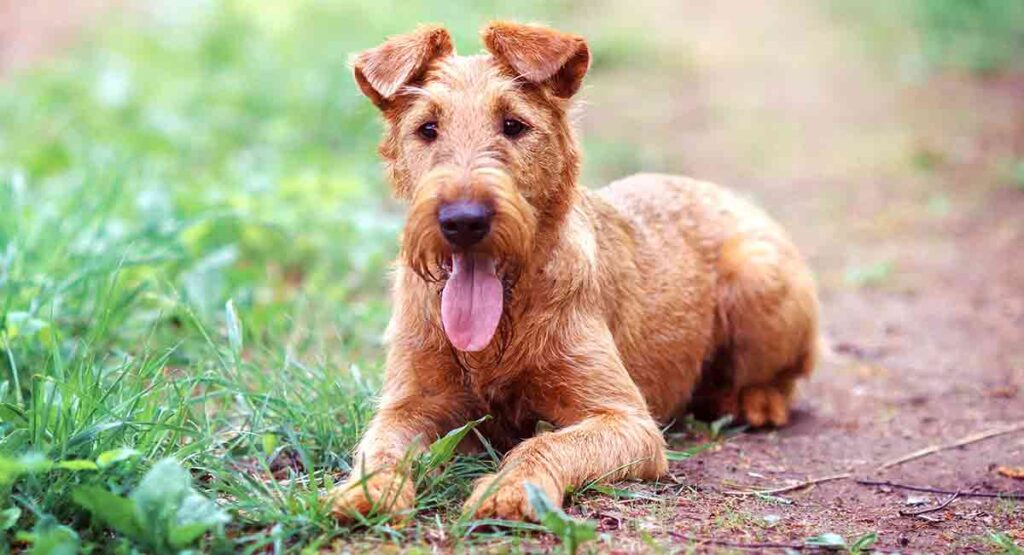 Hypoallergenic Dog Breed Mixes
In addition, many breeders are now crossing the best non-shedding dogs with breeds renowned for their temperament. This has resulted in some eccentrically named and supposedly 'hypoallergenic' dog mixes like:
Sharing the best of both breeds, these should be the best dogs for allergy sufferers, right? Let's dig deeper by finding out what scientific research has to say about these non-allergenic dogs.
Labradoodle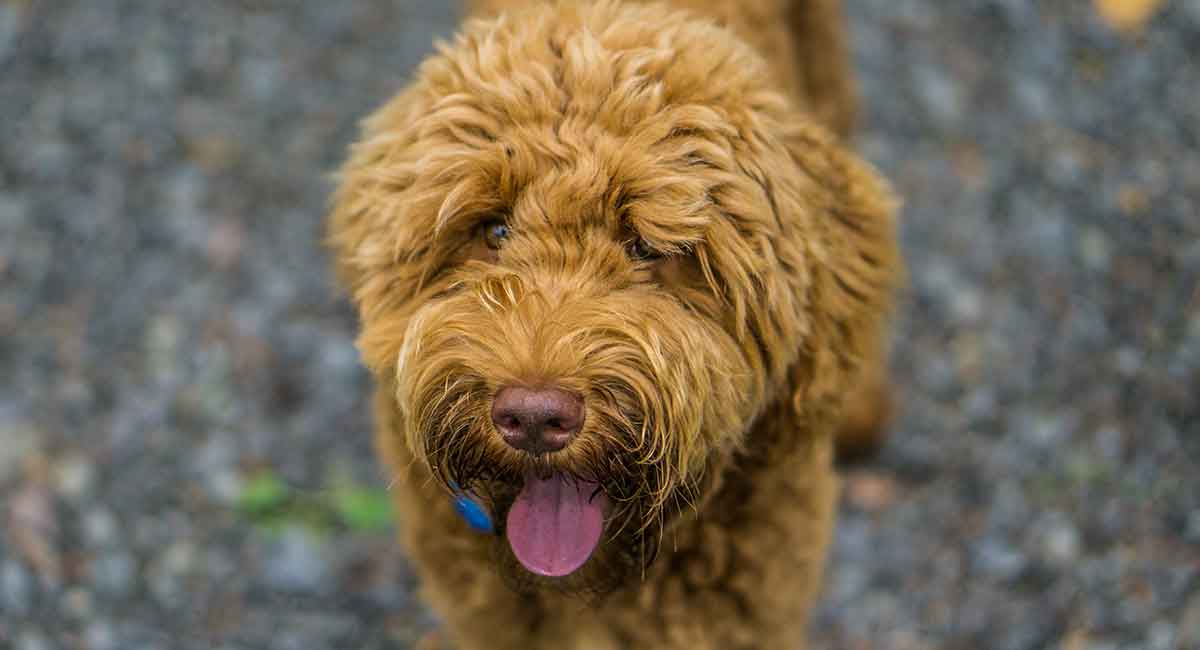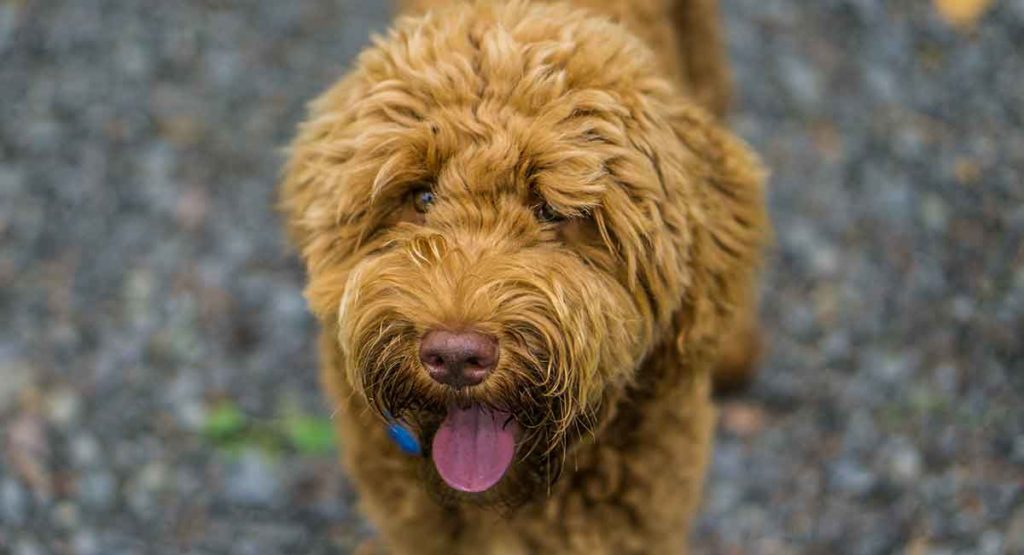 Goldendoodle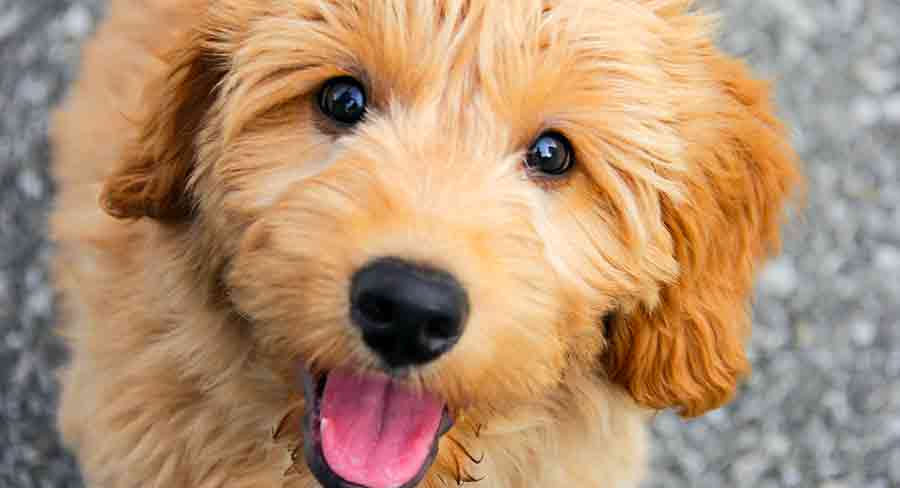 Cockapoo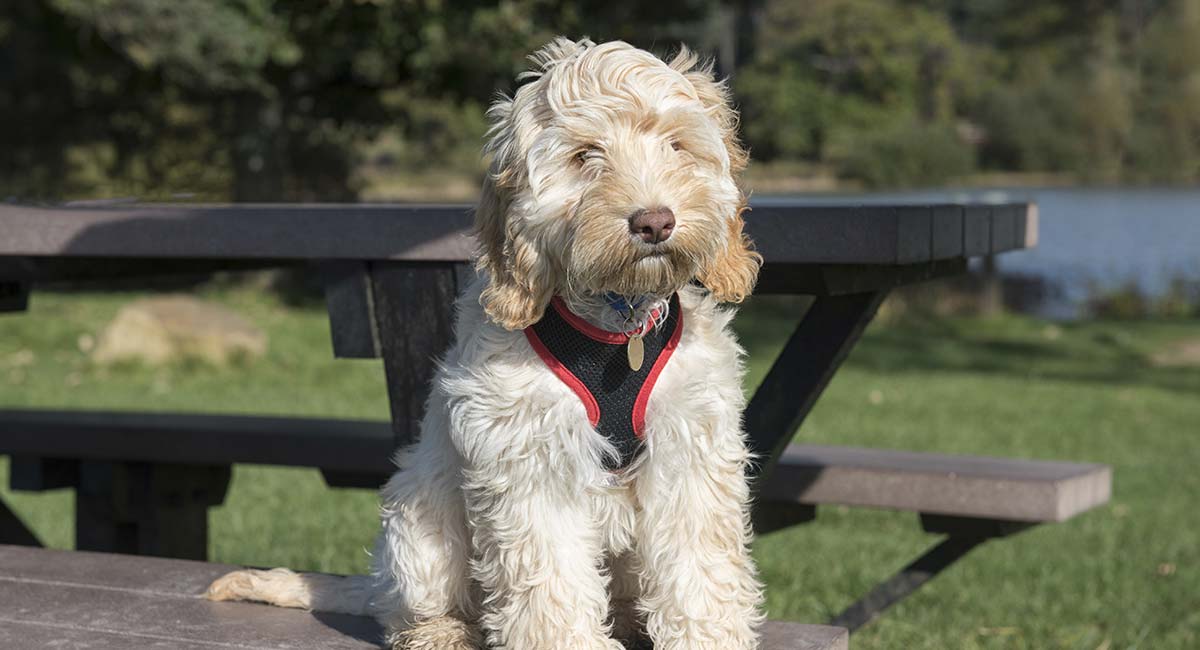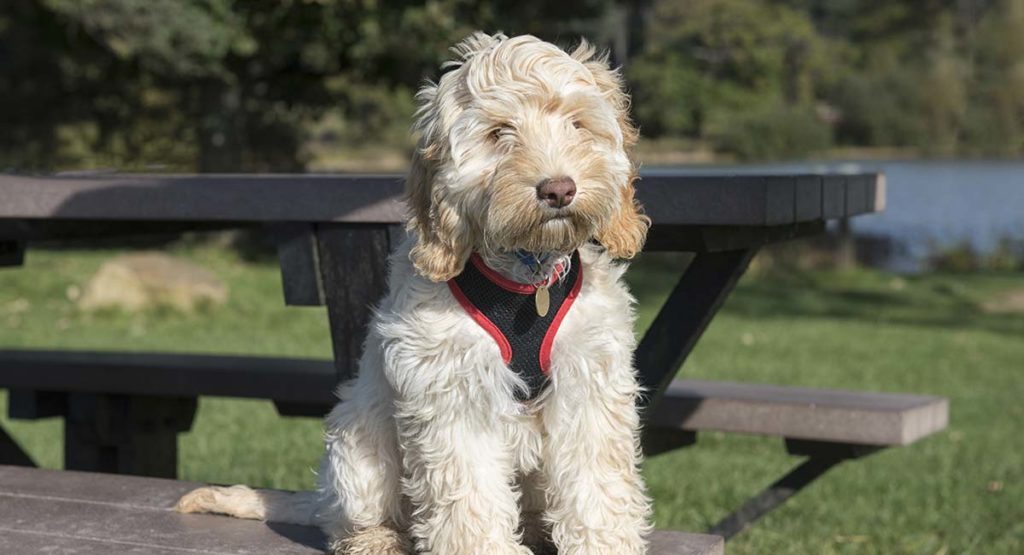 The Most Hypoallergenic Dogs
Since the 1980's many teams of researchers at universities and hospitals have compared shedding and non-shedding dogs, as well as hairless dogs. They wanted to discover if any of these dogs do produce less dander, or dander lower in allergens.
By 2009 the allergy textbook Patterson's Allergic Diseases concluded that all breeds of dog produce allergens, including the breeds thought of as hypoallergenic. In 2011, Charlotte Nicholas and her team at the Henry Ford Health System in Detroit visited the homes of 173 families with supposedly hypoallergenic dogs.
Over 60 different breeds were represented, including those recommended by the American Kennel Club.
Checking Allergens Dog Owners' Homes
They measured the amount of Can f 1 in their homes – the dog protein in dander responsible for at least 50% of dog allergies in humans. And they didn't find any difference in the amount of allergen in homes with hypoallergenic dogs compared to homes with other dog breeds.
Then in 2012 Doris Vredegoor at Utrecht University in The Netherlands tested the coats of Labradoodles, Poodles, Spanish Waterdogs and Airedale Terrriers, and compared the amount of Can f 1 to the coats of non-hypoallergenic dogs.
This time, she actually found more allergen in the coats of the hypoallergenic dogs, and there was no difference in the amount of airborne allergen in their homes either.
Are Hypoallergenic Dogs A Myth?
No, not entirely. There is plenty of anecdotal evidence from allergy sufferers that they have managed to find doggy companions who don't trigger their allergies.
So what's different for them? Most of the studies conducted so far look at the dog allergen which causes the most people problems – Can f 1. But that's just one of many, many proteins in dogs' dander, urine and saliva.
Two known others, Can f 2 and albumin, trigger the allergic reactions in about one third of allergy sufferers. And there are still more proteins which haven't been isolated or investigated yet.
Hypoallergenic Dogs Are All About Chemistry
Every individual dog produces a unique chemical profile of proteins. Anecdotally, it used to seem that some breeds were reliably less allergenic than others, but more in depth research has shown that variability between individual dogs within a breed is extremely high. This is due to the complex way their body chemistry is inherited from their mum and dad, and isn't fully understood by anyone yet.
On top of that, our immune systems are completely unique to us, so our allergies could be triggered by one well known allergen, or by another less common one. So when it comes to matching people and dogs, chemistry is key.
You could easily be allergic to some dogs and not others, but it's not as straight forward as choosing a particular breed! Treat every dog you meet as an individual. A dog which is hypoallergenic to someone else might be allergenic to you, and vice versa.
Best Hypoallergenic Dogs
Sometimes owners become sensitive to their dogs after years of uneventful ownership. Or they meet a partner or have children who have allergies.
When this happens, the chances are they won't want to part with their beloved pet. So the team at the North West Lung Center in the United Kingdom have spent nearly twenty years researching how allergic owners and their dogs can live alongside each other in health and harmony.
Living With A Dog Allergy
The team reported that the level of Can f 1 on a dog's coat and in their dander can be reduced by as much as 86% by washing them twice a week. Over several weeks, this could also bring the amount of airborne allergen down by up to 60%. They also found that using HEPA (high efficiency particulate arresting) air filters significantly reduced the amount of airborne allergens in homes with pet dogs.
Research from Wright State University in Ohio has also found that dusting hard surfaces with a dry dust cloth and thorough hoovering on hard floors and carpets are effective methods for removing Can f 1 from the environment.
The charity Allergy UK also recommends regular grooming, so that less allergen can be carried on you pet's coat. If you need to wash your dog regularly, ask your vet to recommend a suitable shampoo. Over-washing with an unsuitable shampoo can irritate your pet's skin and increase the amount of dander they produce.
The Best Hypoallergenic Dogs For Your Allergy
The only way to make sure a new dog won't trigger your allergies is to spend lots of time with them before bringing them home.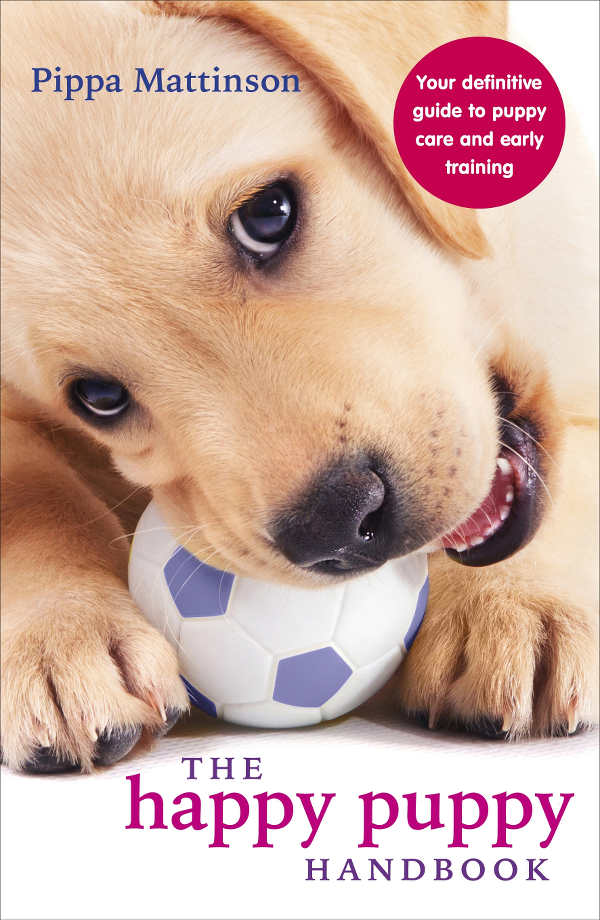 Ask to visit them indoors and where they sleep, to get maximum potential allergen exposure.
Searching for a small, non-shedding breed might be a good place to start. If you plan to bathe them regularly, it will be easier with a small dog.
A puppy whose parents were anecdotally hypoallergenic is also statistically less likely to trigger your allergies, but as we have seen, it's not enough to guarantee it.
Don't Become A Statistic!
These precautions do not guarantee that you'll be able to tolerate living with a dog, and though it can be difficult to accept, sometimes the right decision is not to have a dog. Sometimes we get tunnel vision when we want something, and we don't use our best judgment.
Never buy a dog until everyone in your home has spent time with them, and you're certain you can all live happily and healthily together. In 1999, Cornell University interviewed dog owners giving their pets up to animal shelters, and found that the third most likely reason for giving a dog up to an animal shelter was… allergies.
Hypoallergenic Dogs Are Complicated
There are no breeds of dog which can honestly be described as hypoallergenic. Finding your canine equivalent of 'The One' when you have allergies all comes down to chemistry, and you might have to meet a lot of dogs before you're ready to settle down.
Have you found a dog which doesn't aggravate your allergies? Or have you managed to find a grooming and cleaning routine which brought your allergies under control? We'd love to hear about your experience in the comment section below, please share them with us!
Related Articles
"Today's article is by Sarah Holloway. Sarah holds a bachelors degree in Zoology and has a special interest in animal behavior and communication"
References
Arlian et al. 2001. "Distribution and removal of cat, dog and mite allergens on smooth surfaces in homes with and without pets". Annals of Allergy, Asthma & Immunology.
Grammer and Paul. 2009. Patterson's Allergic Diseases. Greenberger.
Green et al. 1996. "479 Avoidance of dog allergen f1 with the dog in situ: Washing the dog and use of a HEPA air filter". The Journal of Allergy and Clinical Immunology.
Hodson et al. 1999. "Washing the dog reduces dog allergen levels, but the dog needs to be washed twice a week". The Journal of Allergy and Clinical Immunology.
Nicholas et al. 2011. "Dog allergen levels in homes with hypoallergenic compared with nonhypoallergenic dogs". American Journal of Rhinology and Allergy.
Scarlett et al. 1999. "Reasons for Relinquishment of Companion Animals in U.S. Animal Shelters: Selected Health and Personal Issues". Journal of Applied Animal Welfare Science.
Vredegoor et al. (2012). "Can f 1 levels in hair and homes of different dog breeds: Lack of evidence to describe any dog breed as hypoallergenic". Journal of Allergy and Clinical Immunology.