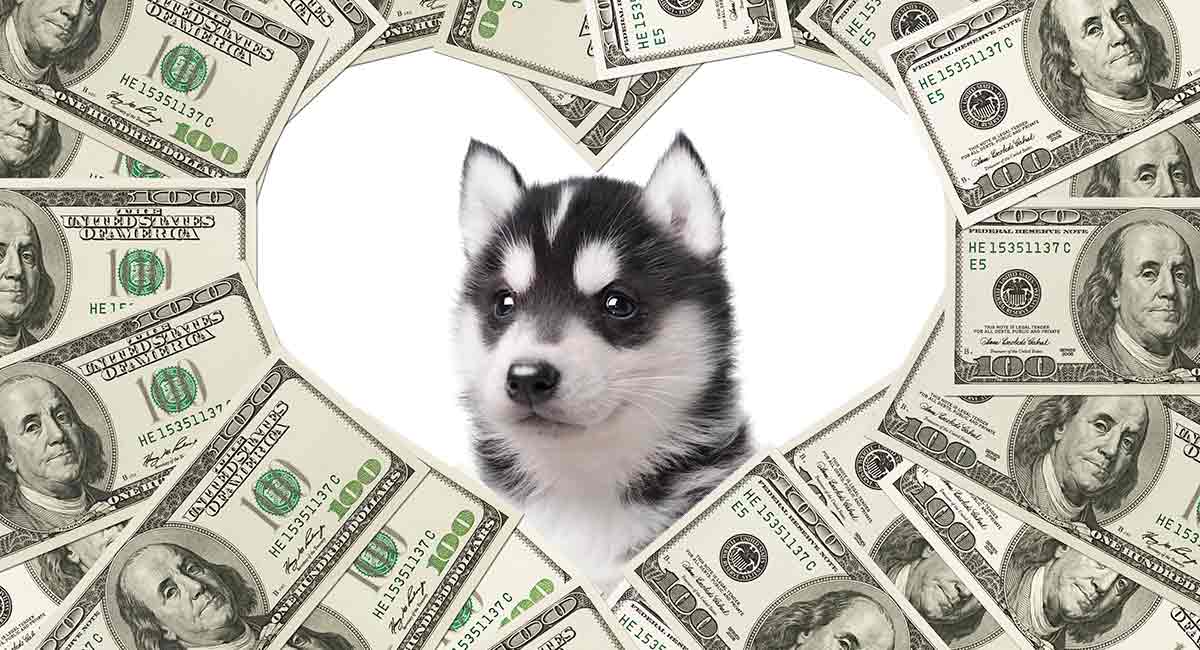 How Much is a Siberian Husky? Have you been thinking about getting a Siberian Husky?
They are handsome, famously energetic dogs with big personalities!
However, they can be high maintenance dogs as they require lots of exercise, love, and patience.
Make sure to check out our articles on the Siberian Husky and their temperaments for more details, so you can be better informed if a Siberian Husky is a good fit for your family.
If you are sure that a Siberian Husky is the pup for you, then it's time to start calculating and budgeting how much a Siberian Husky puppy will cost.
Calculating The Cost For A Siberian Husky Puppy
Like any purebred dog breed, the cost of a Siberian Husky can change quite a bit depending on a lot of different factors.
Along with the upfront cost of the dog itself, don't forget to take into consideration the costs of supplies and medical bills.
Providing a safe, comfortable, and quality home for your pets is a priority. It's important to look ahead and calculate the expenses you can expect.
To help you decide if a Siberian Husky is a good choice for you, we are going to go over some of the most common costs and expenses!
What is the Cost of Breeding a Siberian Husky Puppy?
A lot of people like the idea of breeding their own puppies. While this can be an amazing and rewarding experience, it isn't one that should be done lightly.
The time and cost to properly care for both the parent (or parents) and puppies should be taken into consideration beforehand.
The truth is, most dog breeders don't make a profit selling puppies!
The cost of care for the parents, supplies, food, equipment, medical care for parents and pups, plus follow up care for the puppies can quickly rack up hundreds to thousands of dollars in bills per dog.
If breeding Siberian Husky puppies is something you are interested in doing, it should be something you choose to do for the love and joy of the experience!
Reach out to local registered breeders in your area. See what time, equipment, resources, and preparations are needed for success.

What is the Cost of a Siberian Husky Puppy from a Breeder?
Siberian Husky puppies can cost anywhere from $800 to $2,500 each, depending on the breeder and the dog.
This range in price can be dependent on the bloodline, AKC registration, health guarantees, and age of the puppy.
While this price tag may seem like a lot, remember that many breeders don't turn a profit from their puppies.
Reputable breeders spend a lot of time and money on litters of puppies. They will ensure puppies and their mothers are taken care of properly.
This involves preventative care and screening prospective parents for disease, temperament issues, and genetic disorders.
Many Siberian Husky owners have found the price tag to be worth the cost of knowing their pup came from a good home, has good genetics, and a clean bill of health.
Expensive Puppies vs Low-Cost Puppies
While you may be tempted to save some cash by looking for Siberian Husky puppies with a cheaper price tag, there are certain factors you need to be aware of before making that choice.
There are still many reputable breeders who will sell puppies or young dogs for a cheaper price than young, purebred puppies.
Sometimes these pups are cheaper because they don't meet show breed qualifications, or have temperament or health issues.
Breeders may also be willing to sell you an older puppy at a lower cost that simply didn't find a home at the same time as their siblings.
Also, many breeders look to find forever homes for adults who aren't ideal for breeding. These may have had a few litters and be ready to retire.
If specifically having a young puppy isn't a priority for you, consider reaching out to local rescue groups and animal shelters!
There are lots of rescued Siberian Huskies, mixed breed, and older dogs that can bring plenty of joy to your home and family.
Avoiding Puppy Mills
Commercial breeding operations, also known as puppy mills, rightly have bad reputations.
We've all heard the horror stories of dozens of dogs rescued from filthy, cramped, and abusive situations.
But a puppy mill can just as easily be a back yard "hobby" breeder as it can be a large scale operation.
Any situation where the animals are treated as a cash crop, and the animal's mental, emotional, and physical health and well being are a secondary consideration, should be considered a puppy mill and avoided.
Puppy mills often have little to no proper veterinary care. Parents are not screened for disease or genetic issues before breeding, and the animals are rarely properly socialized.
Multiple studies have shown that puppies acquired from commercial breeding operations have long term emotional trauma and behavioral issues. Furthermore, they also have a high rate of disease and painful genetic disorders.
It is tempting to want to "rescue" a puppy by purchasing them from a puppy mill or pet shop that buys from puppy mills.
However, many agree that the long term consequences of allowing irresponsible commercial breeding seems to be just too high.
Are There Other Costs with a Siberian Husky Puppy?
There are other costs that need to be kept in mind when planning to bring a Siberian Husky puppy into your family.
From medical bills to pet supplies, these additional costs can quickly rack up. They can be a real shocker if you aren't prepared for them!
However, most of these costs are a necessary part of being a responsible pet parent, and should be taken into consideration beforehand.
Here is a quick list of some of the other costs you can expect with getting a Siberian Husky puppy.
Immunizations and Booster Shots
The cost of immunization shots varies depending on the individual vaccine and the cost of visit for your veterinarian.
These usually include shots for rabies, canine distemper, measles, bordetella, parvovirus, parainfluenza, lyme disease, leptospirosis, coronavirus, and medications for intestinal parasites and heart-worm.
Please don't hesitate to reach out to your veterinarian or animal health care professional with any questions or concerns you have about these. They can advise on any other diseases and ailments that could harm your pup!
Also keep in mind that while some immunizations are optional, depending on where you live, there are many that are legally mandatory.
The initial shots and the booster shots for rabies are usually required every few years by most cities.
Also many rental housing complexes require proof that your animals are vaccinated against rabies.
Following the schedule of required immunizations and the recommended extras and boosters is expensive. It can easily rack up anywhere from $150 to $300 per puppy.
This may seem like a lot of extra cost. However, it is strongly recommended by veterinarians and other professionals. You should not skip vaccinating your pets.
A little extra cost is absolutely worth keeping your animals safe from preventable illness. Especially if it means a happy, healthy, and long life.
License, Registration, & Microchipping
Most states and cities require that you license and register your dogs. The fees for this can vary anywhere from $10 to $40 depending on where you live.
You can get a discount on the licensing of a dog if they are spayed or neutered in some areas.
Microchipping has become a popular and effective secondary method of ensuring lost pets can be found.
The microchip itself is a tiny electronic device about the size of a grain of rice. It is implanted by a veterinarian, usually under the skin between the animal's shoulders.
The chip works by using radio frequency identification (RFID) technology. This isn't an active radio or GPS signal, but a passive radio technology.
A lost pet is scanned with an RFID scanner, and the chip talks back, giving the scanner the unique ID number assigned to that chip.
The microchip company will run this through their database where you registered your information.
Be aware that there are some stories about how microchipping can cause health issues.
Reports have ranged from internal bleeding or infections at the chip site, to pets growing tumors around or near the chip.
However, these reports have been very rare, and most veterinarians and animal care professionals still strongly recommend microchipping your pets.
Remember that microchipping can cost anywhere from $10 to $50 per dog.
Many veterinarians and shelters offer special deals and bundles if you get your microchip and vaccinations done at the same time.
Supplies & Equipment
What items will you need to make your new Siberian Husky puppy happy and safe in their new home?
We've already compiled lists breaking down the basic supplies and equipment that dogs need when coming to a new home.
The list includes items such as a crate, bedding, toys, food and water dishes. You will also need grooming supplies, and collar and leash sets!
As a result, if you are starting from nothing, collecting all the supplies you'll need for your pup can run you anywhere from $200 to $500, depending on what you select.
As for nutrition, premium dog and puppy food can easily cost $40 to $60 for a 30lb bag.
The amount of food your pup eats will obviously increase as they grow and mature.
With this in mind, an average 30lb bag will probably last a single adult Husky about eight or so weeks.
That can mean it would be reasonable to expect to pay $200 to $300 a year for dry food alone.
Don't forget the treats!
We've already done some research for you on the best dog biscuits!
Of course, these rough calculations don't take into account if your pup has any allergies or food sensitivities.
Remember, you can always talk to your veterinarian for advice and suggestions. They can help find the best nutrition, toys, equipment, and treats for your pup!
How Much Is A Siberian Husky?
Including a new four-legged member into your family isn't a decision to take on lightly.
The cost and the lifetime of and care required to properly care for a dog are considerable. Therefore, it is very important to carefully consider your choices.
Purchasing a Siberian Husky puppy from a breeder can come with a little sticker shock if you aren't prepared.
Breeders who value the health and happiness of their animals almost never turn a profit on selling puppies, as they invest in the care, nutrition, and proper socialization of the pups and their parents.
If a purebred puppy isn't in your budget, contact rescue groups and shelters. These can help you find a canine companion in need of a loving home!
Veterinarian visits will quickly add up if you aren't prepared for the rounds of check-ups and vaccinations that puppies need.
Above all, please don't skip a medical procedure for you pup just to save a little cash!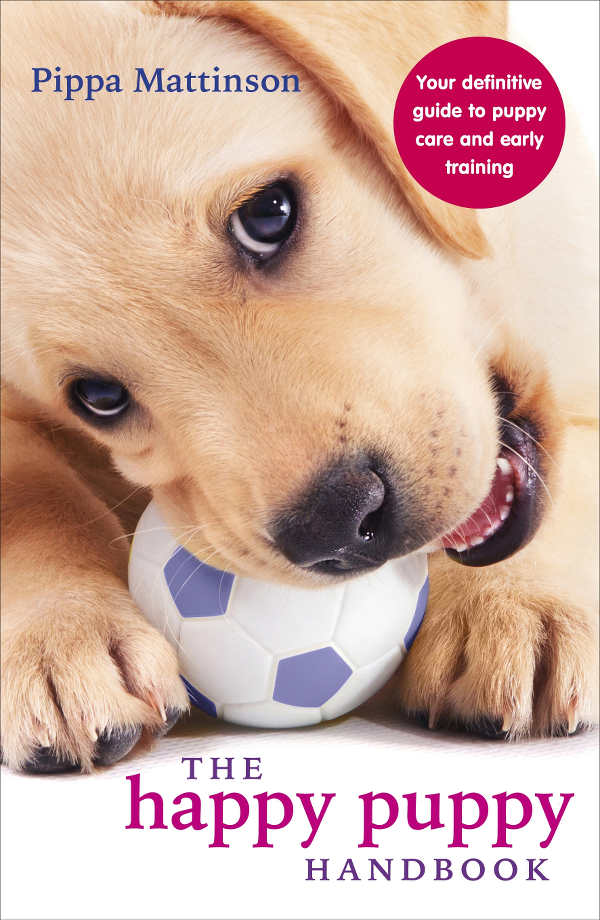 Talk to your veterinarian or animal health care professional about what procedures are necessary. Some may be legally required in your state and city.
Unless you already have dog supplies on hand, you'll need to stock up on all the basic essentials.
Food, treats, toys, bedding, crates, gates, dishes, grooming supplies, and leash and collar are just some of the basic necessities you may need.
The Siberian Husky Experience? Priceless
The finical costs aside, adding a Siberian Husky puppy to your family is a priceless experience!
Siberian Huskies are bright, vivacious dogs with large, loving personalities.
Do you have a Siberian Husky? We want to hear about your experiences in the comments below!
Read even more about Huskies in our guide to the Miniature Husky!
References and Resources:
McMillian, Franklin D. et al, "Differences in Behavioral Characteristics Between Dogs Obtained as Puppies from Pet Stores and Those Obtained from Noncommercial Breeders", Journal of the American Veterinary Medical Association, May 2013
Aruff Siberians, "Siberian Husky Puppies", Aruff Siberians, 2018
BamaHuskies, "Husky Puppies For Sale": BamaHuskies, Championship Bloodlines, 2018
England, Gary, "Dog Breeding, Whelping and Puppy Care", Oct, 2012
McMillian, Franklin D. et al "Mental Health of Dogs Formerly Used as 'Breeding Stock' in Commercial Breeding Establishments", Applied Animal Behavior Science, Nov 2011
O'Malley, C., "Cost to Breed and Raise a Litter (or why does a purebred cost so much?),": O'Mal Alaskan Malamutes Kennel, 2018
Digman, P.A et al, "Use of Visual and Permanent Identification for Pets by Veterinary Clinics", The Veterinary Journal, July 2014
Zak, Jiri et al, "Impact of Mandatory Microchipping on Traceability of Sheltered Dogs in the Czech Republic", Journal of Applied Animal Welfare Science, 2018
Vascellari et al, "Liposarcoma at the Site of an Implanted Microchip in a Dog", The Veterinary Journal, 2004
Cleaveland, Sarah et al, "Canine Vaccination – Providing Broad Benefits for Disease Control", Veterinary Microbiology, 2006