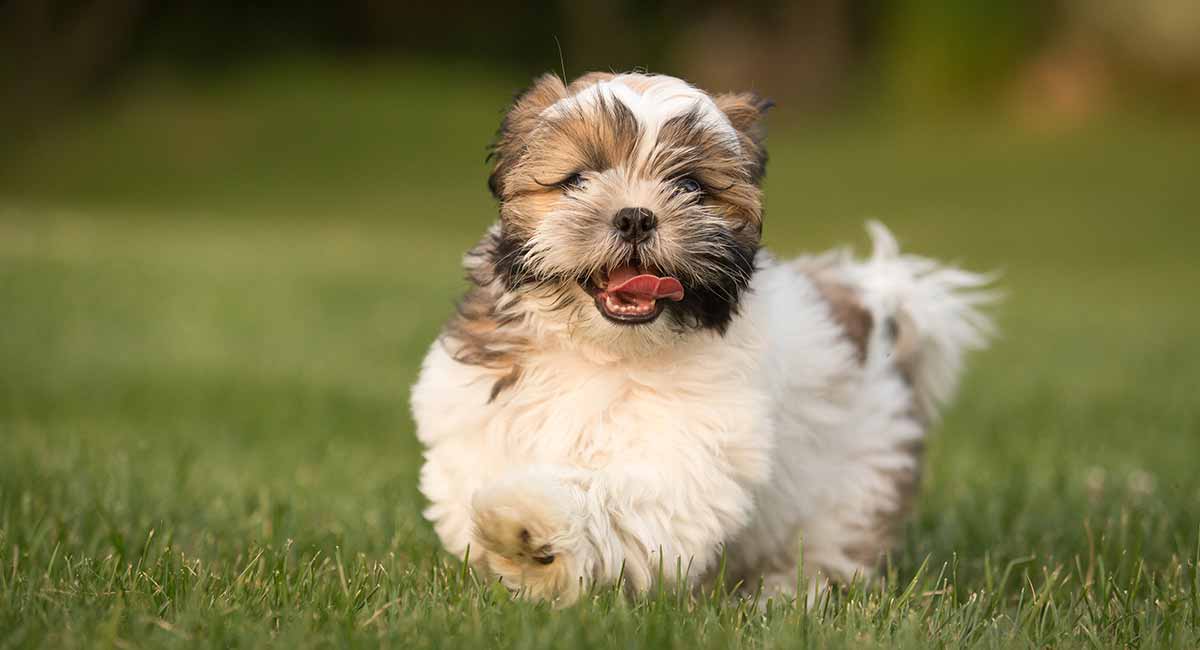 If you have found yourself captivated by the enchanting Havanese, you're in good company!
Havanese puppies have been owned and adored by the likes of Ernest Hemingway and Charles Dickens. This breed is a well-known show stopper, famous for his silky coat and affectionate disposition.
But would this tiny lap dog make the right pet for you?
Let's find out!
What Is a Havanese Dog?
Clever, funny, and very affectionate, they are a lapdog of sorts, bred for the sole purpose of companionship.
With his thick, silky coat, sweet brown eyes, and a keen sense of adventure, this tiny pup has stolen the hearts of royalty, celebrities, and commoners alike, making him one of the world's most beloved dog breeds.
But that doesn't mean this breed is the perfect dog for everybody.
Keep reading to learn more.
History of the Havanese
While many dogs were created to work, the Havanese dog was bred for companionship.
That's right!
This little dog's sole duty was to master the art of love, providing his people with a ridiculous amount of snuggles and regaling all those who encountered him with that famously funny personality of his!
This Cuban breed was named after the capital city of Havana.
Havanese puppies are thought to be descendants of other lapdogs like the Bichon Frise, Maltese, and toy Poodle.
They were likely brought to Cuba by Italian or Spanish colonizers in the 1600s.
These pups have enjoyed over 300 years in the literal laps of luxury, a favorite companion animal amongst the upper class.
From Cuba to America
Then, in 1959, the breed found its way to America in the arms of Cuban refugees.
Ever since the Havanese arrived in America, his popularity as a pet has skyrocketed.
In fact, according to the American Kennel Club (AKC), they sit at number 23 out of 194 on their list of America's most popular dog breeds!
But what is it that makes these adorable dogs so popular?
It must be his infectious disposition, right?
Let's see.
What Are the Temperamental Traits of the Havanese?
The Havanese temperament is a treat.
As anyone who has ever met this spirited dog knows, they are lovers through and through!
With a cheerful nature and affinity for – well – just about everyone, they are very intelligent, very compact, and get on famously with children, strangers, and other household pets.
However, they were bred to be a companion dog.
He is needier than most and will do best with owners who are able to be home with him often.
In fact, this dog even earned himself the nickname of "Velcro Dog," as a description of how closely bonded he becomes with his family members, essentially sticking to them from the moment they walk through the front door.
Easy to Train… With Care
Highly sensitive and eager to please, the Havanese is easy to train but can get hurt feelings rather quickly.
It is best to use a gentle and loving hand with this delicate breed.
All he wants in life is to make you happy.
And though this is a small, friendly dog, early socialization and obedience training of Havanese puppies is highly important.
He could have a tendency to become skittish if not properly socialized in puppyhood, with owners introducing him to a number of new places and people.
Luckily, with proper socialization and training, these dogs can be very adaptable and easy going.
He will enjoy joining you on all your adventures!
Physical Appearance of the Havanese
A beautiful little dog, this breed is famous for his big brown eyes and dense, silky coat.
Part of the toy group, an adult Havanese is small and very portable.
But what is the Havanese size?
Is there such a thing as a miniature Havanese?
What about a teacup Havanese?
Despite what some breeders may advertise, there is only one standard Havanese weight and height.
The official breed does not come in size varieties, as some sources would have you believe.
A true Havanese full grown is going to be about 8.5 to 11.5 inches and will weigh around 7 to 13 pounds.
But What About the Coat?
They are famous for their gorgeous coat, with flowing hair that can grow to floor length, if allowed, and is either straight or will have some wave to it.
Their coat colors are wide-ranging and can be a solid color or come in many color combinations.
Havanese colors and combinations can include:
Black
Blue
Silver
Chocolate
Brindle
Red
Sable
White
Cream
Gold
Other Havanese characteristics include long, floppy ears, big brown eyes, and a tail that curves over the dog's back with a plume of hair on the end.
Grooming and Care of the Havanese Breed
He is famous for his silky coat, but is the Havanese hypoallergenic?
And what does Havanese grooming entail?
As stated above, their hair can grow all the way to the floor!
So if you want to have a Havanese short hair dog, you'll need to do a lot of trimming.
No dog is truly 100% hypoallergenic.
This breed produces less allergy-inducing dander in his coat than many other breeds, making him a great choice for allergy-sufferers.
So is the Havanese dog hypoallergenic?
Not entirely, but close enough.
What about loose hair?
Do Havanese shed?
Yes, but Havanese dog shedding is not too bad.
Still, grooming your pup does require some time and patience.
Grooming
If you are looking to grow your dog's hair out, you may want to consider a professional groomer.
A long coat will be more prone to mats and tangles.
Even with a professional groomer, your pup will still require daily brushing from you.
On the other hand, if you prefer to keep your pup's coat shorter so it is easier to maintain, you should prepare for brushing at least two to three times a week.
They will also need occasional bathing with a high-quality dog shampoo.
Does the dog in your life have a cat in theirs? Don't miss out on the perfect companion to life with a purrfect friend.

The Happy Cat Handbook - A unique guide to understanding and enjoying your cat!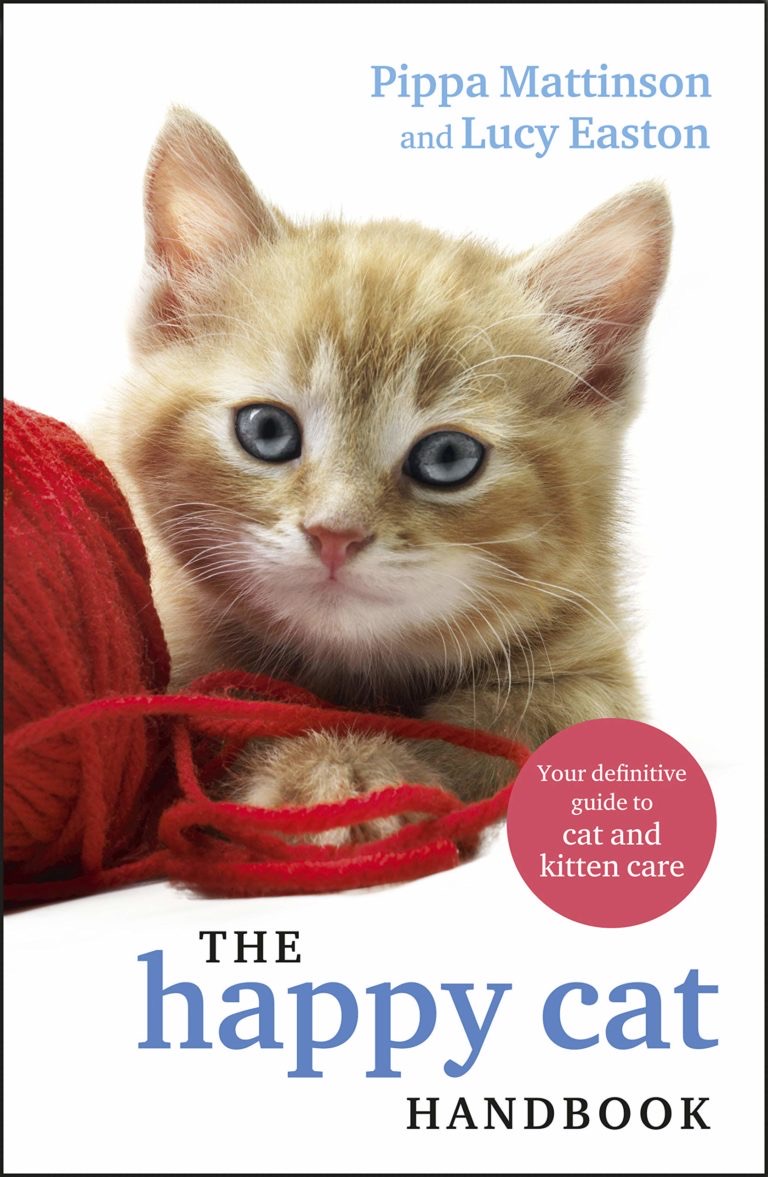 For lighter colored dogs, special care will need to be taken to clean around the eyes to keep tear stains from forming.
Like all breeds, Havanese puppies need their nails cut regularly and their ears checked and cleaned to keep moisture and wax from building up and causing infection.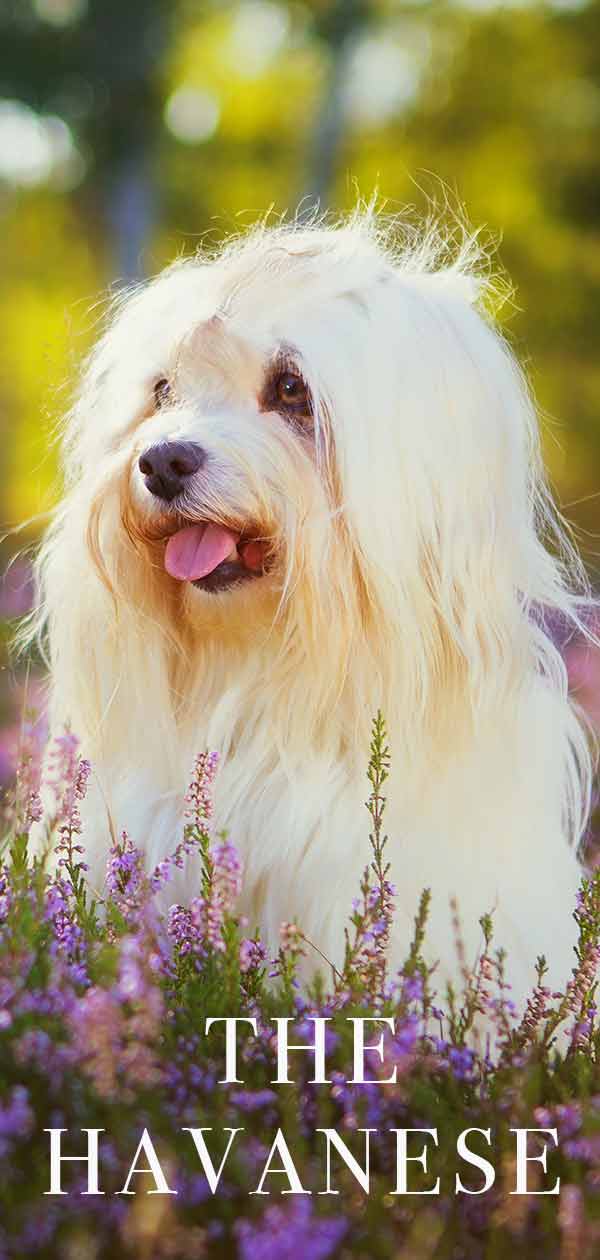 Havanese Exercise and Training Needs
Since the Havanese is such a tiny little thing, he only needs moderate exercise.
A simple walk once a day will suffice, and if you can't get out with your pup, playtime in the home suits him as well.
Your Havanese will love chasing his toys through the living room or romping in the backyard with you.
Keep in mind this breed is happiest when you're around, so anything the two of you can do together is a bonus.
Not Too Much
However, it is especially important not to over-exercise your Havanese.
If panting begins or your dog has difficulty keeping up with you on a walk, it would be best to scoop him up and take him home to rest.
It is important to keep this in mind if you are an avid hiker or runner.
While the Havanese enjoys being around you more than he enjoys anything else, he is not the dog to accompany you on outings that require lots of exertion.
Training
When it comes to training this breed, expect to be amazed!
The Havanese is a fast learner and enjoys pleasing you!
Still, we always suggest that you be patient and gentle when training.
He may be very intelligent and eager to please, but he can easily get his feelings hurt if scolded too harshly.
We recommend the treat-based reward system when training any dog, and of course a patient and loving hand.
Lifespan and Health Issues of a Havanese
The Havanese lifespan is relatively long, with the AKC reporting a good 14 to 16 years or more.
However, there are some Havanese health issues to be aware of in this breed, including:
cataracts
cherry eye
chondrodysplasia
deafness
hip dysplasia
Legg Perthes
liver shunt
patellar luxation
obesity
If you are concerned about any health issues in your dog, you may opt for early health screening.
Health screening in your Havanese puppy could help you to prepare for or even prevent certain inheritable health issues the Havanese breed is prone to.
Does a Havanese Have Any Specific Dietary Needs?
Like all dogs, the Havanese does best on a high-quality dog food with meat proteins listed in the first few ingredients.
Make sure the food is made specifically for small breed dogs and is appropriate for the Havanese dog's age, weight, and activity level.
Many owners opt to cook their Havanese meals at home.
Just make sure you do plenty of research and are providing your dog with the proper nutrition he needs to grow and thrive.
And while high in calories, treats are often a wonderful aid during training.
However, since this breed can be prone to obesity, experts recommend that treats be given in moderation.
Also make sure you research any human foods you are tempted to share with your Havanese pup, as not all human foods are safe for our canine counterparts.
Should I Get a Havanese?
The Havanese makes a wonderful companion dog for singles, couples, and families alike.
He is an adaptable little canine who is small enough to travel with you and sturdy enough to live in the same household as gentle children.
However, while he makes a playful, cheerful pet, he becomes incredibly bonded with his people and does not tolerate being left home alone for hours at a time.
He would do best in a setting with people who have flexible work schedules or are able to work from home.
You should also keep in mind that this breed, while portable and eager to join you on most exploits, is not the dog you would want to utilize as a running partner.
Over-exercising a Havanese can lead to serious health issues.
And while the breed gets along famously with children and other household pets, he should be socialized in puppyhood so that he can grow up to be an adaptable and well-adjusted dog.
Early socialization also helps reduce the chances of anxiety when introducing your dog to new people and environments.
How to Pick a Havanese Puppy
As a simple search on Google will show you, Havanese puppies are not difficult to come by.
The Havanese dog breeds, whether crossbreeds or purebred, are very popular throughout the world.
However, be wary of breeders who misrepresent this dog.
Remember, this breed does not come in size varieties.
Breeders who advertise teacup, mini, or pocket Havanese could be selling puppies who were irresponsibly bred.
This could lead to a number of devastating consequences for you and the puppy down the road.
While tinier than average Havanese are not unheard of, they may come with more health complications, especially if they are purposefully bred down by irresponsible breeders looking to make more money.
Research Breeders
For this reason, when going through a breeder, it is important to do plenty of research.
As far as price, breeders will typically charge anywhere from $1000 to $1500 for a Havanese puppy.
Keep in mind that if the parents of your Havanese puppy are show quality, the price will be higher.
One of the benefits of going through a reputable breeder is that you will have the opportunity to ask questions regarding temperament and health issues of the parent dogs or previous litters.
A reputable breeder will also be able to provide health certificates proving their Havanese puppies have been screened and are healthy and ready to go home with you.
Rescue
On the other hand, if you have your heart set on a rescue, there are many Havanese shelters and rescue clubs you can look into.
Keep in mind that while adoption fees are significantly less than breeder fees, there is still a cost to rescue a dog.
Shelter fees typically run anywhere from $50 to $100, and an added bonus is that shelters will typically cover the initial vet fee before you adopt your dog.
If you are still unsure about how to find a Havanese puppy, we recommend visiting a local AKC club.
AKC clubs offer networking events like dog shows, which can help you to meet breeders face to face.
To find a local AKC club in your area, visit www.akc.org.
Are you on the hunt for a Havanese puppy?
Tell us about it in the comments!
References
Alison N. Starr, Thomas R. Famula, Nathan J. Markward, Joanne V. Baldwin, Karon D. Fowler, Diane E. Klumb, Nancy L. Simpson, Keith E. Murphy, Hereditary Evaluation of Multiple Developmental Abnormalities in the Havanese Dog Breed, Journal of Heredity.
Megan M. Frazer, Anthea E. Schick, Thomas P. Lewis, Edward Jazic, Sebaceous Adenitis in Havanese Dogs: A Retrospective Study of the Clinical Presentation and Incidence, Veterinary Dermatology.
Zoila Portuondo Guerra, Havanese, A Kennel Club Book, A Comprehensive Guide to Owning and Caring for your Dog.
Tiffani J Howell, Tammie King, Pauleen C Bennett, Puppy Parties and Beyond: the role of early age socialization practices on adult dog behavior, Volume 6, pages 143-153
Malgorzata Goleman, Miroslaw Karpinski, Piotr Czyzowski and Leszek Drozd, Litter Size Variation in Polish Selected Small Dog Breeds, Italian Journal of Animal Science.
Nathan B Sutter and Elaine A Ostrander, Dog Star Rising: The Canine Genetic System, Nature Reviews Genetics, Volume 5, pages 900-910