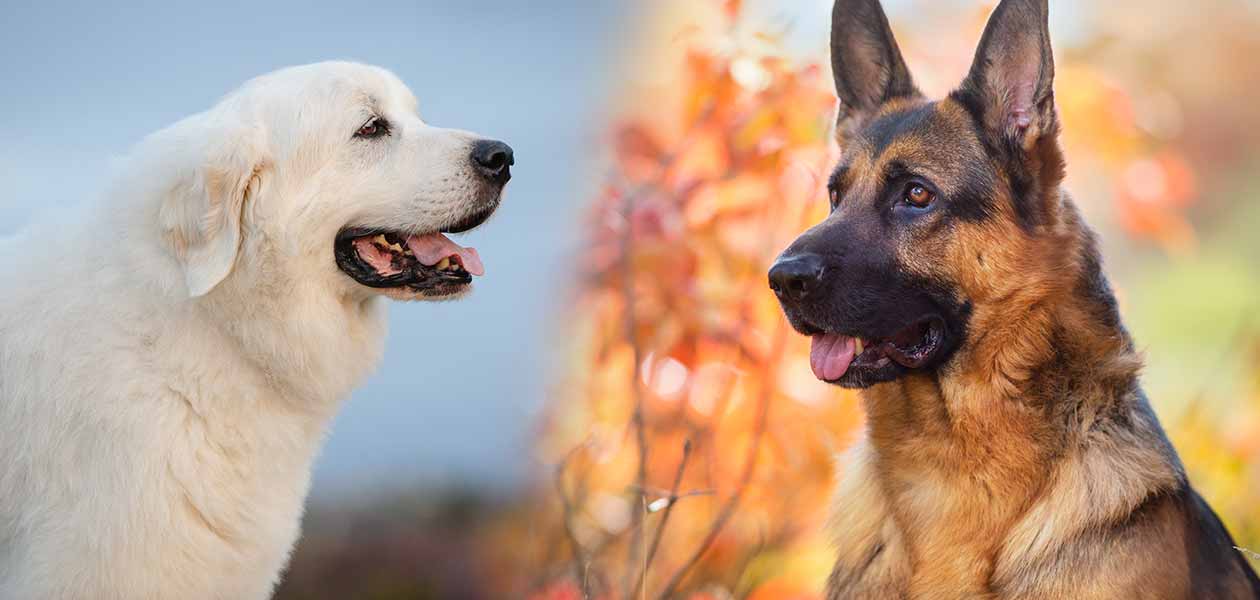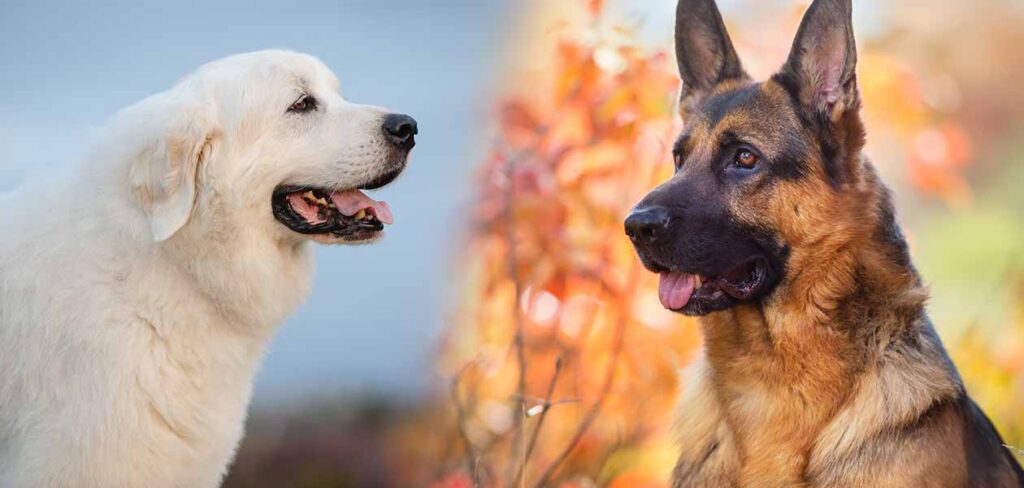 The Great Pyrenees German Shepherd mix is a cross between a purebred German Shepherd and a purebred Great Pyrenees.
This mix will be a large dog with a fluffy coat. They can grow from 25 to 32 inches tall, weighing anywhere from 80 to over 100 pounds.
A Great Pyrenees and German Shepherd mix is loyal, intelligent, and protective.
It is best suited to families who have plenty of time to dedicate to training and socialization.
What's In This Guide
German Shepherd Great Pyrenees Mix FAQs
Check out our readers' most popular and frequently asked questions about the Great Pyrenees German Shepherd mix.
Here's what you can expect from this mix at a glance.
Great Pyrenees German Shepherd: Mix At A Glance
Popularity: Growing quickly!
Purpose: Companion or working dog
Weight: 80 to 100+ pounds
Temperament: Loyal, intelligent, protective
Here's a glimpse at everything we will cover in this guide.
Great Pyrenees German Shepherd Mix Review: Contents
First things first, where does this interesting hybrid come from?
History and Original Purpose
Mixed breeds have become a really popular trend over the past few decades. It all started with the creation of the Labradoodle by Walter Conran in the 1980s.
But since then, many other breeds have been mixed. The Great Pyrenees German Shepherd mix is one of these.
Because this is quite a new hybrid, we should learn about its history by looking at the parent breeds.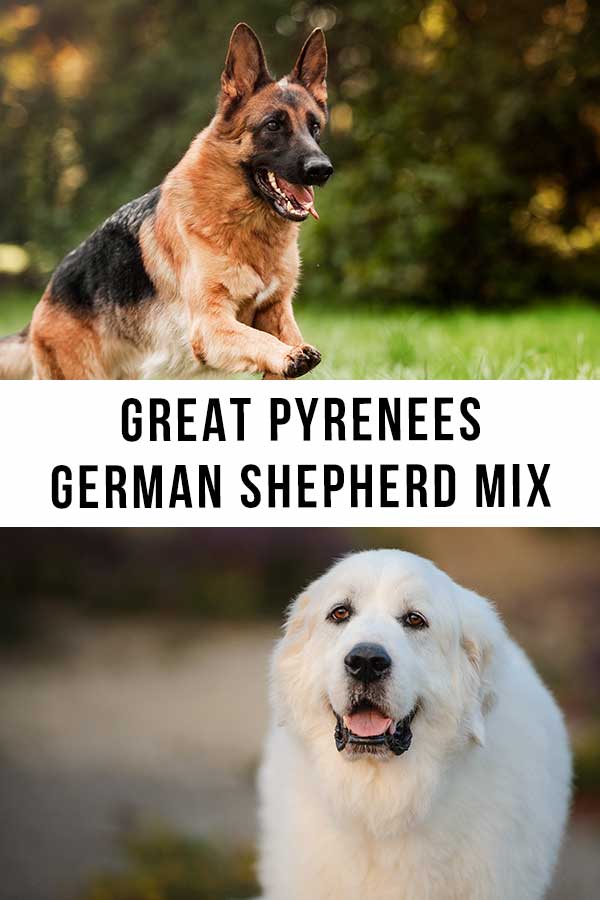 Great Pyrenees History
Just like the name suggests, the Great Pyrenees breed originates in the Pyrenees mountains in Southwest Europe.
Shepherds used them to guard their flocks from any predators. Eventually they also gained traction with British and French royalty.
Although they experienced a dip in popularity, these dogs made a great recovery in 1930s America.
German Shepherd History
The German Shepherd's history is also linked to livestock! It was originally used to herd and protect livestock, intended as an all-purpose herding breed.
Their purpose changed as time went on. Their intelligence and ease of training made them the perfect choice for police and military dogs.
They also became popular guide dogs, protection dogs, and even search and rescue dogs. And many homes have welcomed them as loving family pets.
So, what happens when these two parent breeds combine?
Fun Facts About Great Pyrenees German Shepherd Mixes
Great Pyrenees and German Shepherd mixed dogs are part of a trend for designer dog breeds.
A designer dog is just another name for a mixed breed, such as a Goldendoodle, or a Maltpoo.
Mixes like the German Shepherd Great Pyrenees dog often have fun names too!
Most people know the mix as the Shepnees! This is literally just a mix of the two parent breed names.
Great Pyrenees German Shepherd Mix Appearance
One important thing to note before buying any mixed breed is that their appearance can be unpredictable.
This is because a puppy can inherit any combination of its parents genes. So, your mix may be more like a Great Pyrenees, or more like a German Shepherd, rather than a perfect blend of the two.
The best way to predict what a puppy will look like, is to examine his parents.
Let's explore the general appearance of the two parent breeds to give you a starting point.
General Appearance
Both parent breeds are well proportioned dogs that will have muscular bodies.
German Shepherds are often bred to have a curved 'banana' back shape, but this can cause health issues. So GSD parents like this should not be bred from.
Both dogs have relatively long snouts, and healthy facial conformation.
A mix will likely inherit the same V-shaped ears as either parent. But ears may also stand upright or lay flat against your dog's head.
Size
In terms of size, both parent breeds are quite large dogs. So, you can expect a Great Pyrenees German Shepherd mix to be large too.
As an adult, the Great Pyrenees grows to between 25 and 32 inches tall. They usually weigh from 85 pounds to over 100 pounds.
A German Shepherd is the smaller of the two breeds. These dogs will generally grow to be around 24 inches tall, weighing from 80 to 90 pounds.
In both breeds, females tend to be a little smaller than males.
Coat and Colors
Both parent breeds have dense, double coats. So, a Great Pyrenees German Shepherd mix is likely to inherit this.
It will usually be either straight or slightly wavy. And, a puppy may inherit the Great Pyrenees' feathering.
In terms of color, there's quite a variety that your puppy could have. This includes: white, cream, black, tan, and a mixture of shades.
As we mentioned earlier, the best way to predict how an individual puppy will look is to examine the parents.
But, you might just need to wait until you see your puppy in person to know exactly what they'll be like.
Great Pyrenees German Shepherd Mix Temperament
Another quality that is unpredictable in mixed breed dogs is their temperament. But, luckily, the Great Pyrenees German Shepherd mix parents are quite similar in their personalities.
Generally, you can expect one of these mixed breed puppies to be loyal, intelligent, and active.
Both breeds form strong bonds with their owners and families. This can lead to over-protective traits and guarding instincts, especially towards strangers.
It's important to socialize your Great Pyrenees German Shepherd mix well to minimize the risk of aggression and guarding instincts.
Natural Instincts
On top of guarding instincts, both parent breeds have a history as herding dogs.
This is something to be aware of if you have other animals of young children in your home.
There is the risk that your Great Pyrenees German Shepherd mix will try to herd members of your household or other animals.
This doesn't mean they won't suit households with kids. But play between them should be observed in case an adult needs to intervene and calm things down.
Temperament is also linked to training. So, let's move on to this.
Training your Great Pyrenees German Shepherd Mix
The German Shepherd parent is known for being a great dog to train. They are intelligent and co-operative dogs that love to learn.
So, if your dog takes after this parent, they are likely to take to training well.
The Great Pyrenees, on the other hand, can be quite independent.
This parent breed can be more wilful and less obedient, even with plenty of training.
For best results, use consistent, positive reward training.
Exercise Needs
Both parent breeds need plenty of exercise. So, you can bet that a Great Pyrenees German Shepherd mix will too.
Don't over-exercise puppies, as this can damage their joints.
But, when fully grown, the Shepnees will need plenty of time to run around every day.
Training can provide some exercise, and dog sports can exercise their mind just as much as their bodies.
Great Pyrenees German Shepherd Health and Care
Mixed breed dogs have an increased genetic variety, which arguably makes them healthier.
However, they will still be vulnerable to the health issues that the parent breeds are. Let's take a look at what problems the Great Pyrenees and German Shepherd breeds are prone to.
German Shepherd Health
The German Shepherd is prone to the following health issues.
Hip and elbow dysplasia
Osteochondritis Dissecans
Pancreatic Acinar Atrophy
Panosteitis
Degenerative Myelopathy
Allergies
You can read more about the health problems affecting this breed in our complete breed guide.
Great Pyrenees Health
The Great Pyrenees is prone to the following health issues:
Glanzmann's Thrombasthenia (Type 1)
Subaortic Stenosis
Hypothyroidism
Congenital deafness
Neuronal Degeneration
Addison's disease
And more…
The list of health problems that can affect this breed is quite long. Take care to read more about them in our complete breed guide.
Importance of Testing
It's possible for breeders to test for many health problems these days. So, it's really important that you choose a reputable breeder when buying this mixed breed.
Testing allows breeders to avoid breeding from dogs that have, or are prone to, any of these problems.
So, your puppy will only be bred from the healthiest possible lines.
As to see testing certificates when you visit your breeder. If they refuse to show you, or don't have any, go to a different breeder.
General Care
On top of these health issues, you need to consider the general care of this mixed breed.
Not only do they need plenty of exercise once they are fully grown. They also need to have a healthy balanced diet.
Obesity can lead to an increase in certain health issues. So be sure to keep them at a healthy weight.
Take them to regular veterinary check ups. And be prepared to groom them!
Both parent breeds have thick double coats, so will need regular grooming. They also both shed, so be prepared to clean a lot of dog fur. Especially in shedding seasons.
Do Great Pyrenees German Shepherd Dogs Make Good Family Pets?
The German Shepherd Great Pyrenees mix can make a great family companion for the right home.
It needs plenty of exercise, including a safe outdoors area to run and play in.
They need to be well trained and socialized from a young age to reduce any chance of aggression and guarding.
This breed will need a good deal of grooming and general care. And, they may suffer from health issues that can be quite costly.
For this reason, you might be likely to find many of these mixes up for adoption in rescue centers.
Rescuing a Great Pyrenees German Shepherd Mix
Not every dog in a rescue center is there because of behavioral problems. Sometimes dogs are given up when families can no longer afford to care for them, or other reasons.
Rescuing this mix will give a German Shepherd Great Pyrenees mix a second chance at a loving home.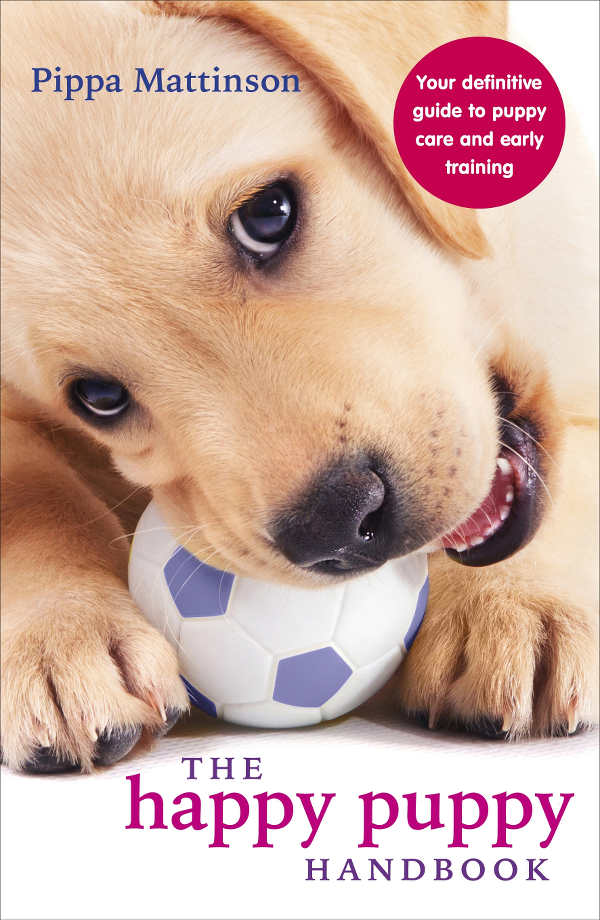 It is often also cheaper than buying a puppy.
But, make sure to check exactly why the dog is in the rescue center. Staff will be able to tell you about the dog's personality to ensure that it is the right fit for your home and shows no aggression.
We have left links to rescue centers at the bottom of this guide.
Finding a Great Pyrenees German Shepherd Puppy
As we briefly mentioned earlier, the most important part about finding a puppy is to choose a responsible breeder.
This will ensure that your Great Pyrenees German Shepherd is as healthy as possible.
Never buy a dog from puppy mills or pet stores. These places have jumped on the trend for mixed breed dogs, but will often breed them with no regard for the health of the parents or puppies.
Even if puppies from puppy mills and pet stores are cheaper up front, the risk of health problems can cost you a lot more in the long run.
Find more advice with our puppy search guide.
Raising a Great Pyrenees German Shepherd Puppy
Caring for any vulnerable puppy is a big responsibility.
There are some great guides to help you with all aspects of puppy care and training. You'll find them listed on our puppy care page.
You can also take a look at our online Puppy Parenting course for more help.
Great Pyrenees German Shepherd Products and Accessories
Large Breed Dog Food
Indestructible Dog Toys
Feeling like you've taken in a lot of information?
Pros And Cons of Getting A Great Pyrenees German Shepherd Mix
There's a lot to learn about this hybrid. So, let's recap what we've spoken about.
Cons
Temperament and appearance are unpredictable
Not the most popular mix, so could be hard to find
May be overprotective and show aggression to strangers
May demonstrate natural herding instincts to other pets or children
Prone to a long list of health problems
Pros
Will be a loyal, intelligent, and calm pet
Is a great companion for exercise
Will be friendly if socialized properly
Comes in a big variety of shades
Not sure the Great Pyrenees German Shepherd mix is right for you?
Similar Breeds
If you don't think this dog is right for your family, here are some similar breeds to consider.
Dutch Shepherd
Old English Sheepdog
Keeshond
Now, let's discover some rescue centers for this mix.
Great Pyrenees German Shepherd Mix Breed Rescues
It might be hard to find this hybrid as mixed breed specific rescues are pretty rare. But, often rescue centers for the parent breeds take in mixed breeds.
Make sure to also check local rescue centers. But here are some to get you started.
USA
UK
If you know of any other great rescues that hold German Shepherd Great Pyrenees dogs, leave them in the comments below.
References And Resources
Gough, A. (et al) 'Breed Predispositions to Disease In Dogs and Cats', Wiley Blackwell (2018)
Schalamon (et al) 'Analysis of Dog Bites In Children Who Are Younger Than 17 Years', Pediatrics (2006)
Duffy, D. (et al) 'Breed differences in canine aggression', Applied Animal Behavior Science (2008)
Beuchat, C. 'The Myth of Hybrid Vigor in Dogs… is a Myth', The Institute of Canine Biology (2014)
'OCD', Bagsd
Yumi Baba, A. (et al), 'Heritability of Hip Dysplasia: Preliminary Results for German Shepherd Dogs in Brazil', Preventive Veterinary Medicine (2019)
Marks, S. 'Pancreatic Disease: Beyond Pancreatitis', BSAVA Congress Proceedings (2018)
Langley-Hobbs, S. 'Has This Dog Got Bone Disease: Panosteitis, Metaphyseal Osteopathy and the Others…', BSAVA Congress Proceedings (2017)
Boudreaux, M. K. (et al), 'Type 1 Glanzmann's Thrombasthenia in a Great Pyrenees Dog', Veterinary Pathology (1996)