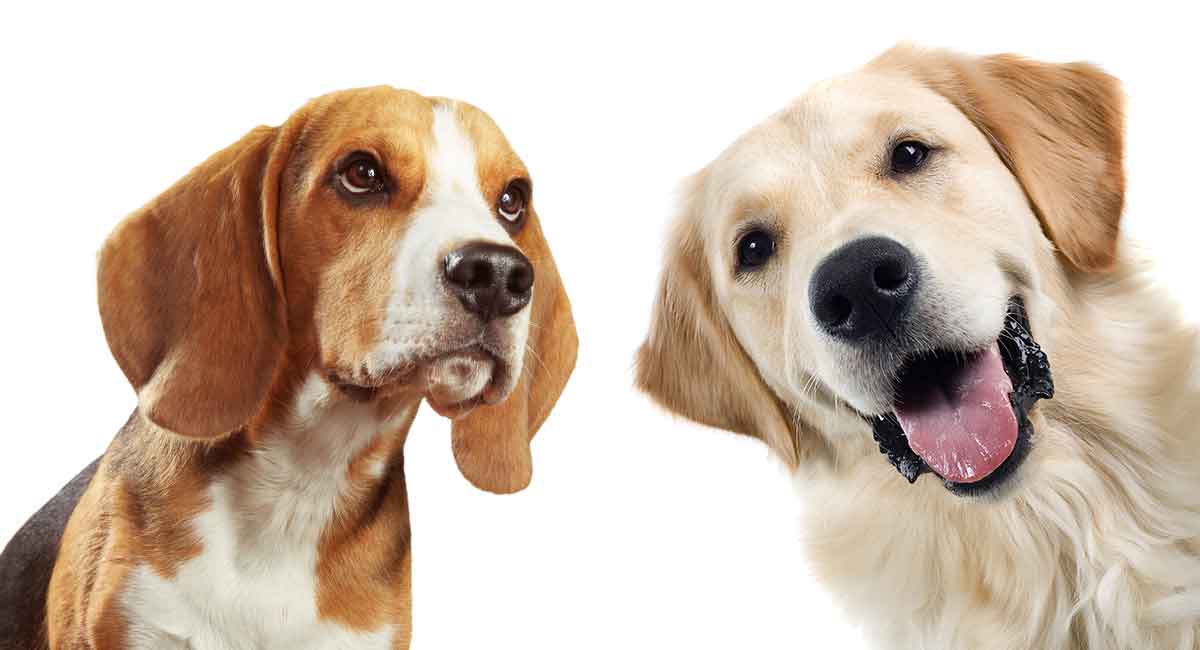 If you're on the fence about whether or not the Golden Retriever Beagle mix would make the best dog for you, we're here to help!
Keep reading to learn more about this outgoing, curious, and brainy crossbreed!
What Is a Golden Retriever Beagle Mix?
Half Beagle half Golden Retriever, the Golden Retriever Beagle mix is sure to have it all!
They are sometimes called the Beagle Retriever or Beago.
This designer dog is a cross between the Golden Retriever and the Beagle, two of the world's most favorite dog breeds.
But there is still a lot a prospective owner should know before making the leap to becoming a Beago parent.
The Creation of the Golden Retriever Beagle Mix
How did the Golden Retriever Beagle mix come to be?
Unfortunately, the true origin of the Golden Retriever Beagle crossbreed is a mystery, since he is still considered a relatively new hybrid.
For that reason, the best way to learn about what makes him unique is by looking into the histories of his parent breeds.
History of the Golden Retriever
An ancient breed that originated in Scotland, the Golden Retriever of today is believed to be the descendant of dogs crossed between Yellow Retrievers, the now extinct Tweed Water Spaniel, Irish Setters, and Bloodhounds.
The goal, according to the Golden Retriever's earliest creator, was to make a gun dog who could withstand the wet, rugged regions of the Scottish Highlands.
Careful breeding began in 1840 and went on until about 1890.
The breed's mastermind, a man by the name of Dudley Marjoribanks, is said to have meticulously documented the process.
He wanted to ensure the breed reached a standard of particular perfection when all was said and done.
What ensued, according to admirers, is what the American Kennel Club calls "an enduring gift to dogkind."
Out of Scotland and Into Hearts Worldwide
The breed made its way to Britain and America around 1908.
Its endearing disposition, loyal demeanor, and intelligent mind made it a favorite amongst hunters, showman, and families alike!
Thanks to a number of Hollywood films and presidential owners, the Golden Retriever has since skyrocketed to fame.
This breed's intelligence and loyalty also makes him a popular service pet, working as a guide dog for the blind and an emotional support dog for those in need.
Today, the modern-day Golden Retriever is one of America's favorite dog breeds.
It sits impressively at number 3 out of 194 on the AKC's list of most popular dogs!
So how about the Beagle?
Where did he come from, and is he as popular?
History of the Beagle
It is hard to say how the ancient Beagle came about.
With a name that could have derived from the Gaelic term "beag," which means little, or the French term "be'geule," which is the description of a hound's howl, the truest origin of the Beagle remains a mystery.
However, historians are able to put the Beagle in England and North America as early as 55 B.C.
He eventually became known as a foot hound due to his ability to keep up with his masters on foot hunts.
The Beagle was an ideal dog for hunters who were either too old or too poor to keep and ride a horse.
Hunting in packs, the Beagle was a curious little hound, made popular by his keen sense of smell, his unique howling voice, and his joyful temperament!
A Classic American Favorite
It is said that Beagles did not journey to the United States until after the Civil War.
Though he quickly became a favorite amid rabbit and hare hunters once he arrived.
Registered by the AKC in 1885, the modern Beagle now sits at number 5 out of 194 on their list of America's most popular dog breeds!
Temperament of the Golden Retriever Beagle Crossbreed
The Beagle X Golden Retriever is likely to be a loyal, intelligent companion, considering the personalities of his purebred parents.
Still, he is a crossbreed, and being as he is a newer one, nailing down his exact temperamental traits could be difficult.
Golden Temperament
If he takes after his Golden Retriever parent, you can expect your Golden Retriever Beagle mix to be intelligent, family friendly, and incredibly loyal.
However, Golden Retrievers are very active and puppy-like, even into adulthood.
They require lots of time and attention to harness this energy and can be exhausting to unsuspecting owners who are not prepared for their energy level.
Still, this breed is eager to please, and with proper training and exercise, he is said to make a wonderful companion!
Beagle Temperament
Similarly, the Beagle is also quite a happy-go-lucky breed with a zest for life and eagerness to make his people smile!
With his quirky disposition, the Beagle is said to be very entertaining and funny.
Although he is very active, just like his Golden Retriever counterpart.
A mix can take after either parent, or he might be a combination of the two.
So what might a Golden Beagle be like?
Potential Beago Temperament
Both the Golden Retriever and the Beagle are said to get along well with children and other household pets.
They are also both people-loving breeds and will bond closely with their family members.
A potential Golden Retriever Beagle mix owner should prepare for a very active, puppy-like dog who needs lots of training and exercise to keep him from becoming bored, hyper, and potentially destructive.
Experts recommend early socialization and obedience training with this breed to help harness that playful energy and turn it into something productive.
Giving your Golden Retriever Beagle mix doggy jobs will help keep his clever mind busy and utilizing plenty of play and exercise will keep him from becoming bored or overly hyper.
Now, just how big is this crossbreed?
Let's see.
The Average Size of a Golden Retriever Beagle Mix
The Beago dog crossbreed's size is going to vary, depending on which purebred parent he takes after most.
As with all crossbreeds, your Golden Retriever Beagle mix could be larger, like his Golden Retriever parent, or smaller like his Beagle parent.
If your Beago takes after his Golden Retriever side, you can expect him to be anywhere from 21.5–24 inches tall and weigh around 55–75 pounds.
But what if he takes after his Beagle parent?
Well, the Beagle stands at 13–15 inches and weighs around 20–30 pounds.
So to give you the best size range, expect your Golden Retriever Beagle mix to be anywhere from 13–24 inches tall and weigh anywhere from 20–75 pounds.
We know it's a big scale.
But that's how crossbreeding works!
Now let's talk about appearance.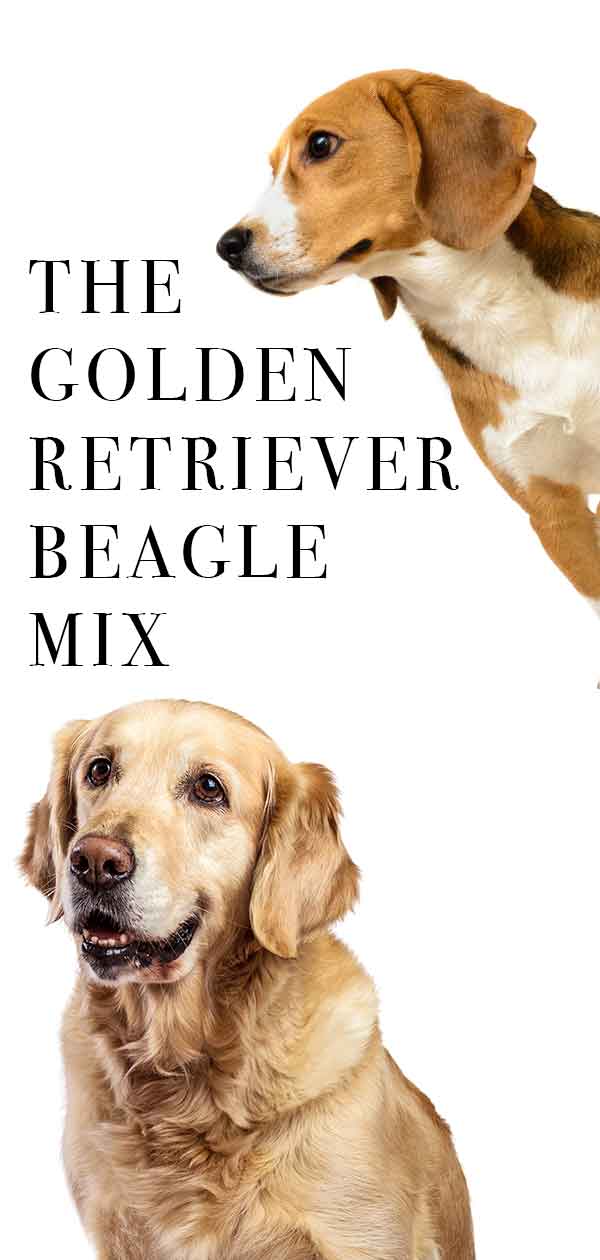 Golden Retriever Beagle Mix Appearance
What is your Golden Beagle mix going to look like, you ask?
Again, because this is a crossbreed, pinpointing his exact appearance is near impossible.
Let's take a look at the possible combinations you could end up with.
Golden Traits
The Golden Retriever is a larger breed, famous for his gorgeous, golden coat.
That coat is said to be very thick, double-layered, and sheds.
The breed has floppy ears, a sweet, endearing face, and expressive, brown eyes.
Despite being called the Golden Retriever, the Golden's coat comes in four colors (or shades if you want to get technical).
The colors are
Golden
Cream
Dark Golden
Light Golden
Beagle Traits
The Beagle, on the other hand, is a medium-sized breed with a longer body, shorter, sleeker coat, and long ears.
His lovable face and wide, pleading eyes make him irresistible to any animal lover.
His coat comes in several colors, such as
Lemon and White
Tri-color
Chocolate Tri
White and Chocolate
Orange and White
White and Chestnut
Red and White
The Beagle is also a shedder, although unlike his Golden Retriever counterpart, he sheds less heavily.
So when it comes to a Golden Retriever Beagle mix, you could get a dog that is larger, with a thicker coat like the Golden Retriever or a medium-sized dog with a sleeker coat like the Beagle.
Then again, you could wind up with a crossbreed that lies somewhere in between.
Remember, it is all depends on genetics.
Lifespan and Health Concerns of the Golden Retriever Beagle Mix
The Beagle and Golden Retriever cross could be prone to the same genetic health issues as his purebred parents.
For this reason, it is very important to know what each parent breed is predisposed to.
The Golden Retriever, for example, has a lifespan of 10–12 years and is prone to
hypothyroidism
subaortic stenosis
eye issues
seizures
osteosarcoma
mast cell tumors
The Beagle has a life expectancy of 10–15 years and is predisposed to
obesity
allergies
cherry eye
hypothyroidism
epilepsy
Since the Golden Retriever Beagle mix is a crossbreed, you may want to consider getting him health screened.
Early health screening in your Golden Retriever mix puppy could help you to prepare for or even avoid some of the above health concerns.
General Care and Grooming of Your Golden Retriever Beagle Mix
Although the Golden Beagle is a crossbreed, his parents require similar grooming needs.
For this reason, the Golden Retriever Beagle mix should require the same.
Experts suggest brushing your Golden Beagle mix at least two to three times a week to ensure his hair and skin stays healthy and shiny.
You may want to brush him more often during shedding season, especially if your Golden Retriever Beagle mix takes after his Golden Retriever parent, who sheds more heavily than the Beagle.
Aside from weekly brushing and occasional bathing, the Golden Retriever Beagle mix will need his nails trimmed regularly to keep them from breaking and his ears cleaned often to avoid infection caused by wax build up.
Golden Retriever Beagle Mix Exercise Requirements
The Beagle Golden Retriever is going to be a very active dog, just like his purebred parents!
This is because the Beagle and Golden Retriever mix is a cross between two very energetic purebreds who require lots of exercise and mental stimulation to stay happy and healthy.
And they both maintain a puppy-like nature well into adulthood.
Exercise will need to be implemented daily, especially since the Golden Retriever Beagle mix could be prone to obesity.
Proper exercise for this crossbreed could include long walks, jogs, or a fun hour or two at the dog park.
You can also utilize games like fetch or Frisbee.
Golden Retriever Beagle Mix Training Requirements
While the Golden Retriever Beagle mix is going to be an intelligent, eager to please crossbreed, training should begin early on in life.
We always recommend the positive reward system, utilizing treats and praise instead of harsh corrections.
This is a crossbreed who could be very sensitive, like his Beagle parent, so try to keep training fun and exciting for him!
And, as previously mentioned, early socialization and obedience training beginning in puppyhood will be key to keeping your Golden Retriever Beagle mix happy and well adapted throughout his lifetime.
Is My Home Right for a Golden Retriever Beagle Mix?
The Beagle Cross Golden Retriever is by all accounts a wonderful, friendly, and loving pet.
But is he the right pet for you?
If you don't mind a very active, energetic breed who behaves like a puppy well into adulthood, then the Beagle Retriever mix could fit right in!
Still, keep in mind that this crossbreed will do best in homes with a large, securely fenced-in backyard where he can run and blow off some of that energy.
You will also need time to walk and exercise him daily and be able to brush him at least two or three times a week.
On the other hand, with proper training and early socialization, this is a breed who will become a loyal furry friend for years to come, getting along with children and other household pets, and adoring the very ground you walk on!
The Designer Dog Debate
Crossbreeding is nothing new.
In fact, the practice has been ongoing since dogs and humans first connected thousands of years ago!
Still, over the last two decades, the trend of making "designer dogs" has become increasingly popular, causing experts on both sides of the fence to speak up.
While opinions are strong, studies are still ongoing as to whether crossbreeding is really a beneficial thing or if it is something to be scrutinized.
For instance, many speculate that there is no difference between a crossbreed and a mutt.
However, those who support crossbreeding insist that mutts have an unknown lineage of several different breeds in their bloodline, while crossbreeds are the specifically bred offspring of two purebred parents.
Visit us here to learn more about a mutt versus a crossbreed.
Now, What About Health?
One of the biggest debates regarding crossbreeds versus purebreds has to do with genetic diseases.
The debate is whether a crossbreed is actually healthier than a purebred.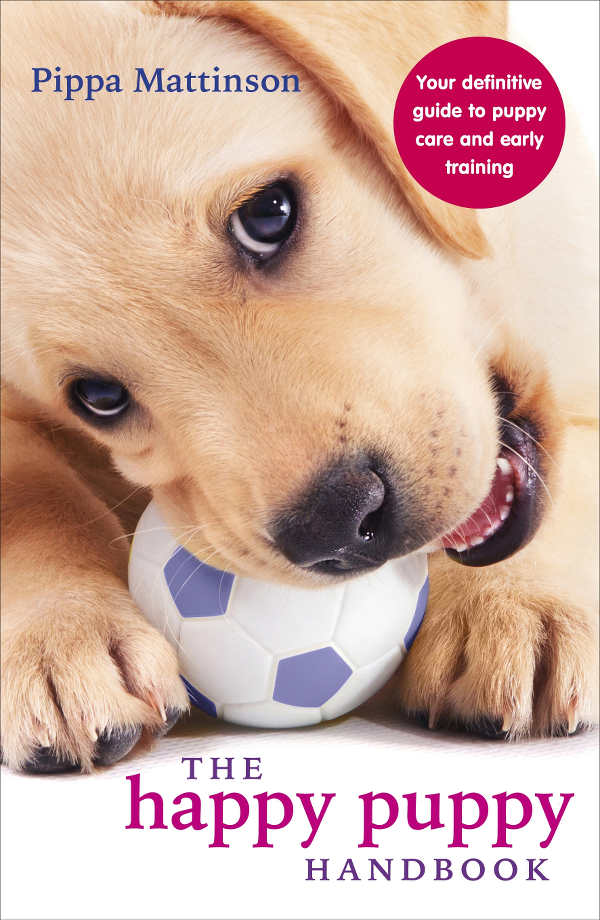 It is common knowledge that purebred dogs are consistently more prone to genetic health issues, due to overbreeding for generations in increasingly smaller gene pools.
But does crossbreeding really reduce the chances of these diseases being passed on?
Some experts hope so!
In fact, many supporters of crossbreeding insist that crossbreeding allows the gene pool to widen.
This reduces the chances of passing on these inheritable health issues many purebreds suffer from.
Others disagree and claim that purebreds and crossbreeds are equally prone to inheriting these genetic diseases from their parents.
How to Find the Best Golden Retriever Beagle Mix Puppy!
If the Golden Retriever Beagle mix seems like he would be the perfect fit for you, then you're in luck!
Here are our tips on how to find the perfect Beago puppies!
Rescues
Perhaps you're interested in rescuing your Golden Beagle puppy?
If so, we recommend doing lots of research and making sure that the shelter you go through is a reputable one.
One of the many benefits of going through a rescue is that the expense is much less than what breeders charge, often running no more than $50 to $100.
Also, many shelters will take care of the initial vet cost.
Breeders
On the other hand, if you are more interested in looking at Beagle Retriever puppies through breeders, you should prepare to spend anywhere from $500 to over $1000.
Still, there are positives of looking at Beagle Golden Retriever puppies from a breeder.
For starters, you will be able to ask questions regarding the health of the Beagle Golden Retriever mix puppies and if there have ever been any problems with previous litters or the parents.
Furthermore, responsible breeders of Golden Retriever and Beagle mix puppies will have done health screenings.
They will be able to provide you with certificates proving their puppies are healthy and able to go home.
Whichever route you take, remember to do your research so you can ensure you get the healthiest, happiest puppy available.
Did we miss anything about this adorable and intelligent crossbreed?
We would love to hear your thoughts in the comments below!
References
Borbala Turcsan, Adam Miklosi, Eniko Kubinyi, Owner Perceived Differences Between Mixed-Breed and Purebred Dogs
William A. Priester, D.V.M., M.P.H., Sex, Size, and Breed as Risk Factors in Caine Patellar Dislocation, Veterinary Medical Association,
Silvia Ruefenacht, Sabine Gebhardt-Henrich, Takeshi Miyake, Claude Gaillard, A Behavior Test on German Shepherd Dogs: Heritability of Seven Different Traits, Applied Animal Behavior Science,
Tiffani J Howell, Tammie King, Pauleen C Bennett, Puppy Parties and Beyond: the role of early age socialization practices on adult dog behavior, Volume 6, pages 143-153
Nathan B Sutter and Elaine A Ostrander, Dog Star Rising: The Canine Genetic System, Nature Reviews Genetics, Volume 5, pages 900-910
Lowell Acumen DVM, DACVD, MBA, MOA, The Genetic Connection; a Guide to Health Problems in Purebred Dogs, Second Edition, 2011
Purebred Vs Mutt-Common Objections to Mixed Breed Dogs
Carol Beuchat Ph.D., The Myth of Hybrid Vigor in Dogs…Is A Myth.