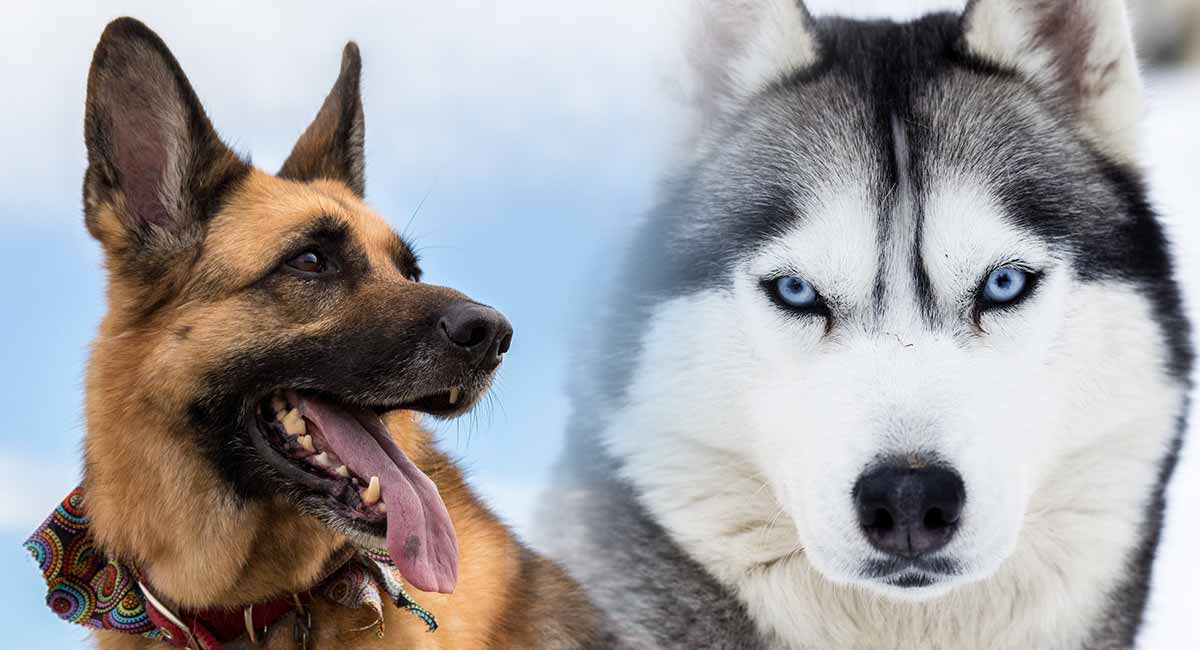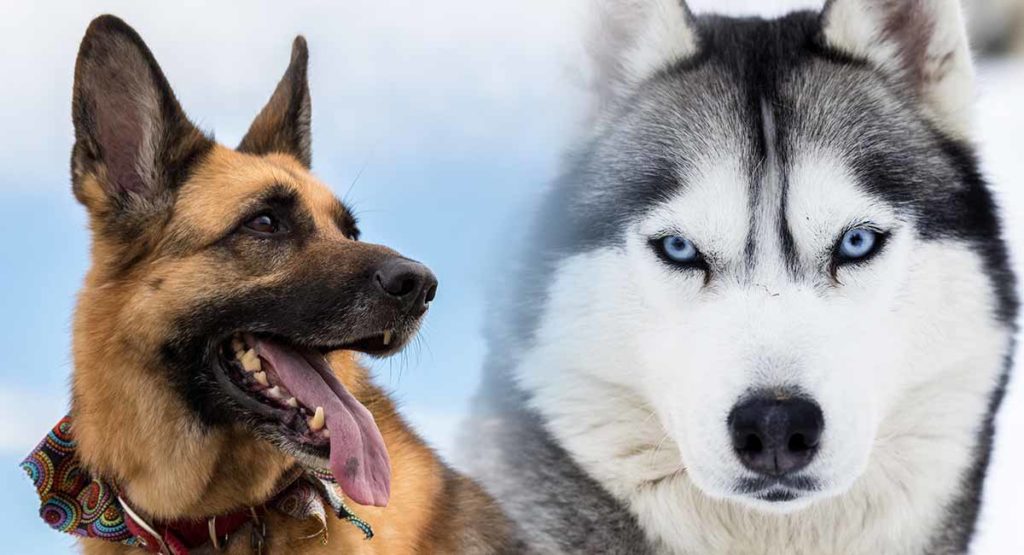 Unsure how to choose between German Shepherd vs Husky?
This is the article for you!
We'll see how they measure up physically, and how their health and personalities compare.
But first, let's compare where they came from.
German Shepherd Vs Husky History
The German Shepherd and Husky are both working breeds, but they come from two very different backgrounds.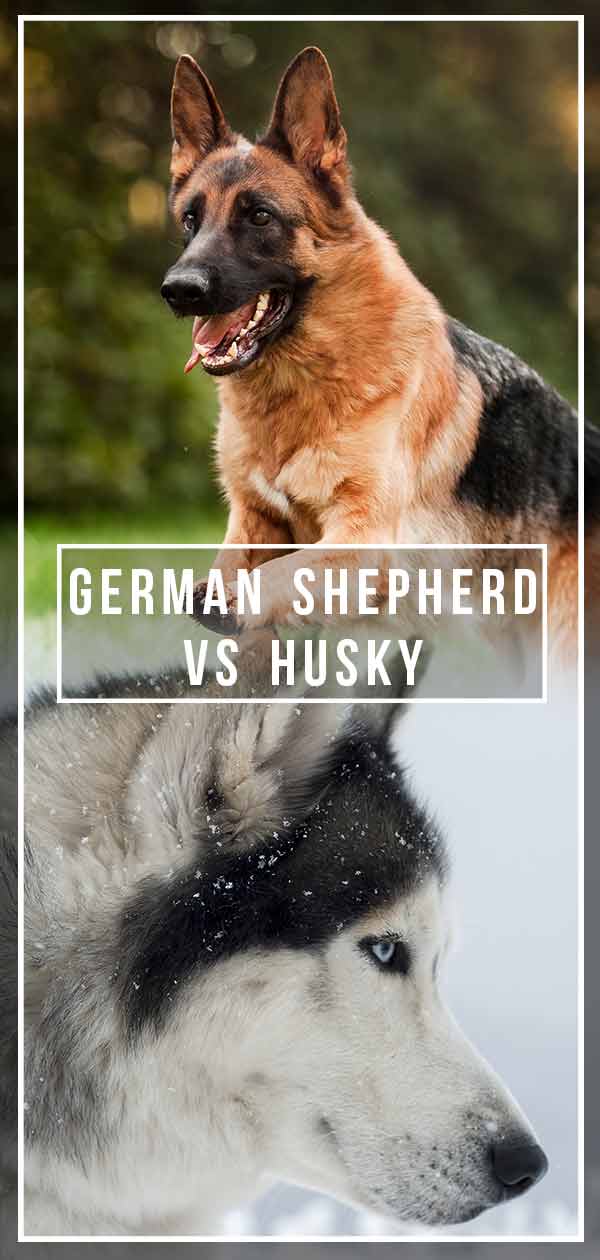 The First German Shepherd Dogs
The German Shepherd hails from Germany, where he was originally bred as a herding dog.
It took 35 years to refine the German Shepherd breed.
Today he works as a police dog, military dog, search and rescue dog, and service dog, amongst many other canine professions.
The German Shepherd is the AKC's 2nd most frequently registered breed, after the Labrador Retriever.
Early Huskies
The Siberian Husky, on the other hand, was refined in Siberia.
There he earned his keep as an all-around sled and companion dog for the roaming Chukchi people.
Bred to pull loads for extended distances in frigid temperatures, the Husky played a vital role in the survival of his original creators.
Due to the Chukchi's isolation, the pureness of the Siberian Husky remained intact for generations.
The Husky breed also played a vital role in saving countless lives of the people of Nome, Alaska after a diphtheria epidemic in 1925.
A sled team of Siberian Huskies ran 658 miles in under six days in order to deliver a lifesaving medicine to the townspeople.
The Husky of today still maintains that same resiliency and heroic work ethic and sits at number 12 out of 194 on the AKC's list of America's favorite dogs.
German Shepherd Vs Husky Appearance
Both the German Shepherd and the Husky are handsome dogs.
And both of them have distinct looks that set them apart.
The German Shepherd is the larger of the two breeds, standing 22-26 inches tall and weighing between 50 and 90 pounds.
But the Siberian Husky isn't far behind.
They stand approximately 20-23.5 inches tall and weigh between 35 and 50 pounds.
Comparing German Shepherd and Husky Looks
The German Shepherd and the Husky have remarkably similar coats.
Both coats are weather resistant and double-layered.
And they both shed profusely during shedding season.
Still, it is not difficult to tell a German Shepherd and a Husky apart.
The German Shepherd has a lean and muscular build with keen eyes and erect ears.
Their fur comes in six colors:
Black
Black and Silver
Black and Tan
Red and Black
Sable
Grey
The Husky is more compact than the German Shepherd, with a more proportionately shaped body.
They have erect ears, a long tail, and expressive eyes that are either blue, brown, or one of each.
The Husky's coat comes in 13 color varieties:
White
Piebald
Sable
Brown
Copper
Black
Black and Tan
Splash
Red
Agouti
Black and White
Silver
Grey
German Shepherd Vs Husky Temperament
Both the German Shepherd and the Husky make good family dogs as they do well with children and other pets.
However, this does not mean that both of these breeds are right for every family.
The German Shepherd, for example, requires consistent training, early socialization, and lots of family time as he becomes extremely bonded with his people.
He is also sensitive and incredibly intelligent, and with intelligence comes the desire to learn.
He will thrive when given doggy jobs to do around the house like helping with laundry or bringing in the newspaper or groceries.
How Does the Husky Compare?
The Husky also makes for a good pet.
He's mischievous and smart.
And even though his ancestors worked all day alongside other dogs, they also learned fondness for their human families.
So he becomes extremely bonded to his family, and struggles if left in an empty house for long periods.
This is a breed who needs constant companionship and will be an excellent candidate for homes with other doggie siblings.
Both the Husky and the German Shepherd are active breeds, but the Husky especially loves to run.
This means he fits in best with families who are very active, whatever the season.
Owners be warned, the Husky is also an excellent escape artist!
German Shepherd Vs Husky Training
Luckily, both the German Shepherd and the Husky are intelligent breeds who are eager to please and enjoy family life.
However, the Husky is an independent thinker.
He tends to only follow commands which he sees the benefit in, so he demands patience when it comes to training.
The German Shepherd, on the other hand, highly enjoys learning new things and will actually thrive when given jobs to do.
The Husky and the German Shepherd are both prone to boredom due to their high intelligence and work ethic.
Bored dogs can become frustrated, and destructive.
And, like all breeds, the German Shepherd and the Husky will need early socialization and obedience training to ensure they are happy and well-adjusted dogs.
Experts always encourage positive reinforcement training, meaning treats and lots of praise instead of scolding and punishments.
German Shepherd Vs Husky Exercise
Both the Husky and the German Shepherd are active breeds who need lots of exercise and mental stimulation to stay healthy and happy.
The Husky is a bit more energetic than the German Shepherd.
He may require more time and maintenance when it comes to an exercise routine.
Still, both of these breeds will need at least an hour or two of exercise every day.
On top of that they need free time to run and play in a securely fenced yard or dog park.
German Shepherd Vs Husky Health
When comparing the health of these two breeds, it looks like the Husky is the healthiest.
Husky Health
With a lifespan of 12-14 years, the Husky is most prone to
eye issues like cataracts
hip dysplasia.
The AKC recommends early health screening for the breed, including a hip evaluation and an ophthalmologist evaluation.
German Shepherd Health
The German Shepherd  has a shorter lifespan than the Husky, living only 7-10 years.
He is also prone to more health issues than the Husky, including degenerative myelopathy, elbow dysplasia, and bloat.
Just like the Husky, the German Shepherd may also suffer from hip dysplasia.
Early health screening in your German Shepherd, including a hip evaluation and elbow evaluation, can help you to get a leg up on his overall vitality.
Of course, a healthy diet and lifestyle will also play a large role in both the Husky and the German Shepherd's overall health.
Experts suggest a high-quality dog food specified for your specific breed's age and size.
They also recommend making sure your dog's food has real meat within the first few ingredients and does not contain unnecessary additives like corn, soy, or wheat.
Husky vs German Shepherd Grooming
Keeping your German Shepherd or Husky groomed will also help maintain his overall health.
Luckily, both the German Shepherd and the Husky are naturally clean dogs.
Brush them with a suitable brush once or twice a week and give them an occasional bath.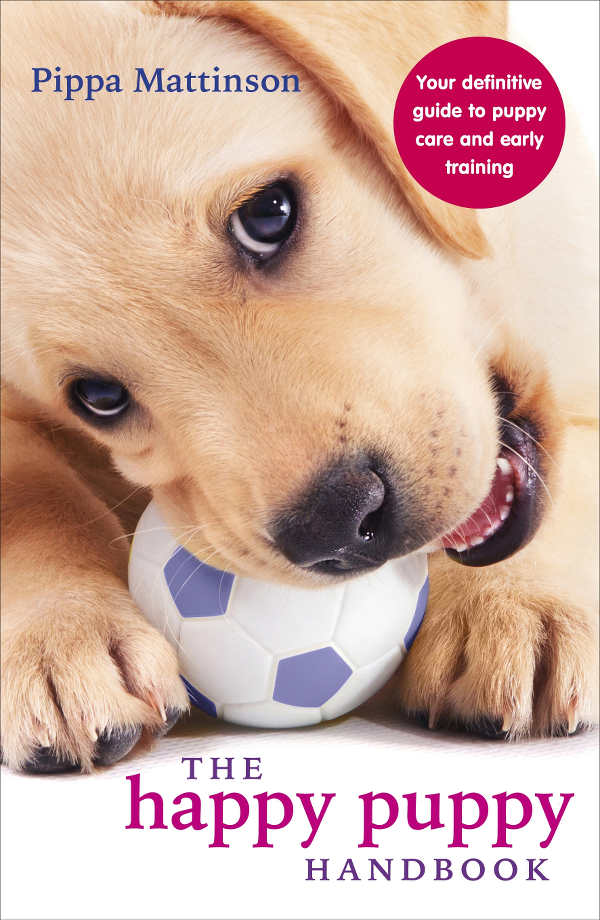 You will also want to keep their nails trimmed and their ears and teeth cleaned to keep infection at bay.
Husky vs German Shpeherd – Which Breed Makes A Better Pet?
If you're an energetic family with young children, the Husky might be more suitable.
He is playful, energetic, very patient with kids, and would be a good choice for young families on the move.
However, make sure you have a flexible schedule or other dogs around to keep your Husky busy.
On the other hand, if you are interested in an intelligent dog who is eager to please and can help out around the house, then the German Shepherd is for you.
This breed thrives on doggy jobs and loves to be a helpful part of his family unit.
However, the German Shepherd has a shorter lifespan and is prone to a few more health issues than the Husky.
Adopting a German Shepherd or Husky Dog
If the possibility of health issues is deterring you from getting one of these breeds, you may want to consider adopting an adult dog whose overall health is already known.
To learn more about adopting a dog from a shelter, visit us here!
Did We Help You Choose Between German Shepherd Vs Husky?
Let us know which dog would suit you best in our comment section below!
More Breed Comparisons
If you've loved learning about the differences between these two breeds, we've got plenty of others for you to take a look at!
Click the links below:
References and Resources
Hsu & Serpell, Development and validation of a questionnaire for measuring behavior and temperament traits in pet dogs, Journal of the American Veterinary Medical Association, 2003.
Howell et al, Puppy Parties and Beyond: the role of early age socialization practices on adult dog behavior, Veterinary Medicine: Research and Reports, 2013.
Irion et al, Analysis of Genetic Variation in 28 Dog Breed Populations With 100 Microsatellite Markers, Journal of Heredity, 2003.
Ackerman, The Genetic Connection; a Guide to Health Problems in Purebred Dogs, Second Edition, 2011.
Stanley Coren, The Intelligence of Dogs, 1994.