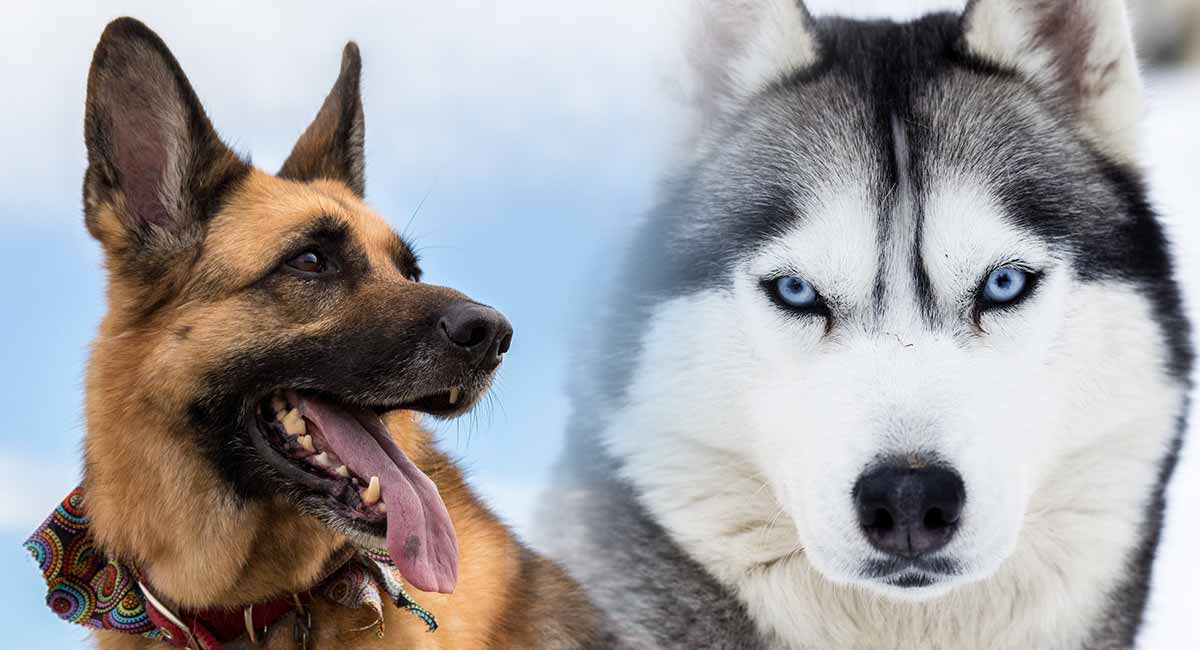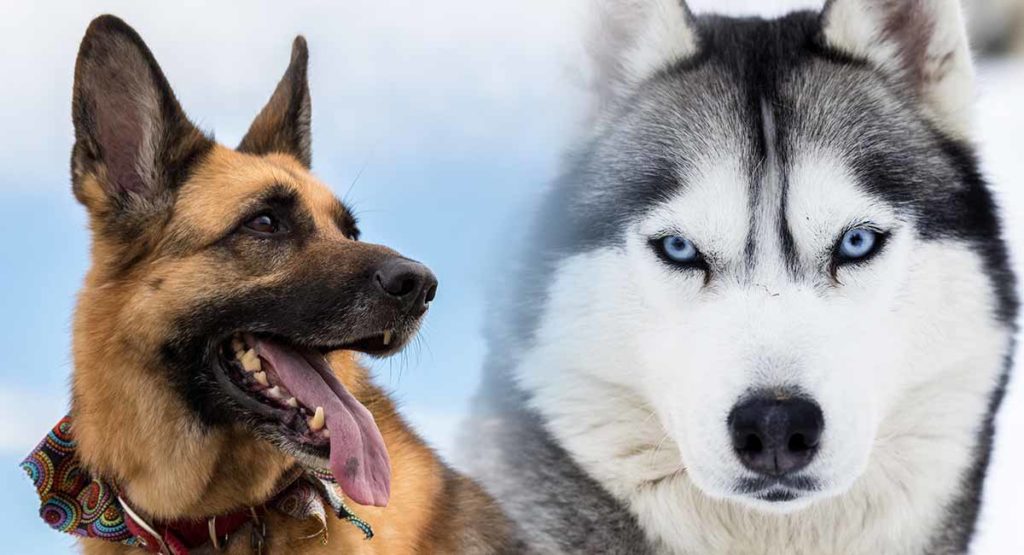 German Shepherd vs Husky is a common canine conundrum, because at least on the surface they are quite similar dogs. They've got thick coats, upright ears, long muzzles and slender builds. They are also both loyal, hard headed breeds that largely left the working world a few generations ago and now make incredibly popular pets. However, there are some key differences that really add up when you are looking for a puppy.
If you're part of a busy young family, the Husky might be more suitable. They are playful, energetic, very patient with kids and love the active lifestyle. German Shepherds are also intelligent dogs, but are often more eager to please and bond more tightly to their main owner. Yet some potential puppy parents are put off by their great risk of health issues.
Contents
Different Working Histories
The German Shepherd and Husky are both working breeds, but they come from two very different backgrounds.
The German Shepherd was originally bred as a herding dog, developed over the generations to work at long distances cooperatively. They also had to guard livestock against predators and poachers. Today they works as a police, military, search and rescue, and service dog, amongst many other canine professions.
The Siberian Husky earned its keep as an all-around sled and companion dog for the roaming Chukchi people. Bred to pull loads for extended distances in frigid temperatures, the Husky played a vital role in the survival of their original creators. They also snuggled down with the human members of their families at night, keeping them warm and safe.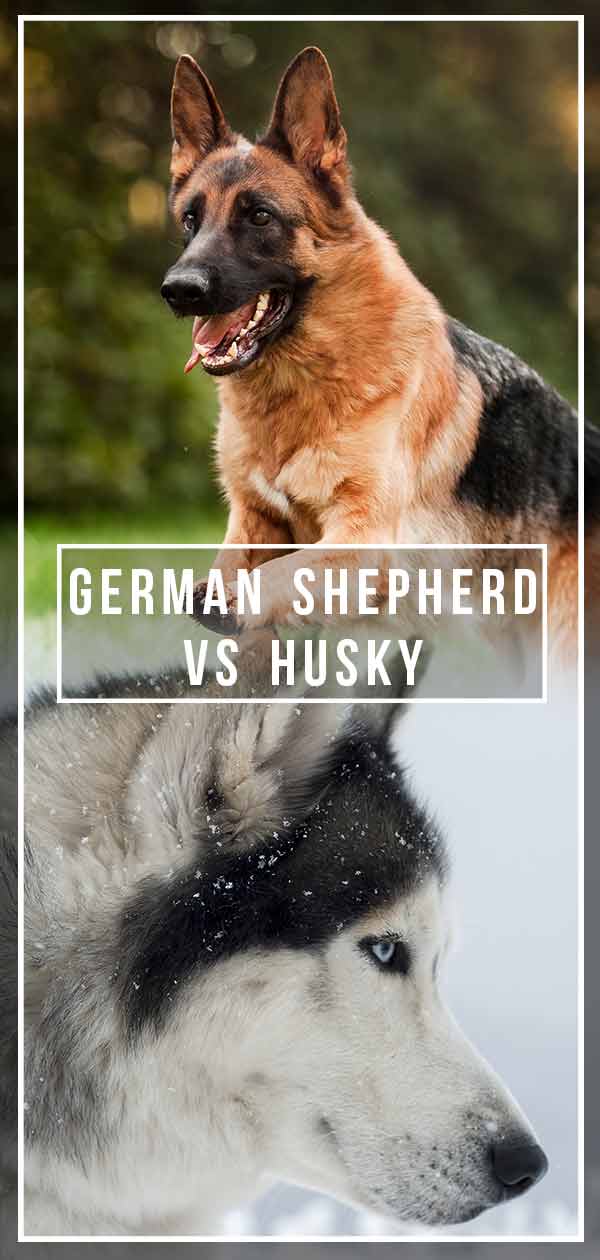 German Shepherd Vs Husky Appearance
The German Shepherd is the larger of the two breeds, standing 22-26 inches tall and weighing between 50 and 90 pounds. But the Siberian Husky isn't far behind. They stand approximately 20-23.5 inches tall and weigh between 35 and 50 pounds.
Visual Variations
The German Shepherd and the Husky have remarkably similar coats. Both are weather resistant and double-layered, and they both shed profusely during shedding season.
Still, it is not difficult to tell a German Shepherd and a Husky apart. The German Shepherd has a lean and muscular build with keen eyes and erect ears. Their fur comes in six colors:
Black
Black and Silver
Black and Tan
Red and Black
Sable
Grey
The Husky is more compact than the German Shepherd, with a more proportionately shaped body. They have erect ears, a long tail, and expressive eyes that are either blue, brown, or one of each. The Husky's coat comes in 13 color varieties:
White
Piebald
Sable
Brown
Copper
Black
Black and Tan
Splash
Red
Agouti
Black and White
Silver
Grey
German Shepherd Vs Husky Temperament
Both the German Shepherd and the Husky make good family dogs as they do well with children and other pets. However, this does not mean that both of these breeds are right for every family.
The German Shepherd, for example, requires consistent training, early socialization, and lots of family time as he becomes extremely bonded with his people. He is also sensitive and incredibly intelligent, and with intelligence comes the desire to learn.
He will thrive when given doggy jobs to do around the house like helping with laundry or bringing in the newspaper or groceries.
How Does the Husky Compare?
The Husky also makes for a good pet. He's mischievous and smart. And even though his ancestors worked all day alongside other dogs, they also learned fondness for their human families. So he becomes extremely bonded to his family, and struggles if left in an empty house for long periods.
This is a breed who needs constant companionship and will be an excellent candidate for homes with other doggie siblings.
Both the Husky and the German Shepherd are active breeds, but the Husky especially loves to run. This means he fits in best with families who are very active, whatever the season. Owners be warned, the Husky is also an excellent escape artist!
German Shepherd Vs Husky Training
Luckily, both the German Shepherd and the Husky are intelligent breeds who are eager to please and enjoy family life. However, the Husky is an independent thinker. He tends to only follow commands which he sees the benefit in, so he demands patience when it comes to training.
The German Shepherd, on the other hand, highly enjoys learning new things and will actually thrive when given jobs to do.
The Husky and the German Shepherd are both prone to boredom due to their high intelligence and work ethic. Bored dogs can become frustrated, and destructive. And, like all breeds, the German Shepherd and the Husky will need early socialization and obedience training to ensure they are happy and well-adjusted dogs.
We always encourage positive reinforcement training, meaning treats and lots of praise instead of scolding and punishments.
Similar Exercise Levels
Both the Husky and the German Shepherd are active breeds who need lots of exercise and mental stimulation to stay healthy and happy. The Husky is a bit more energetic than the German Shepherd.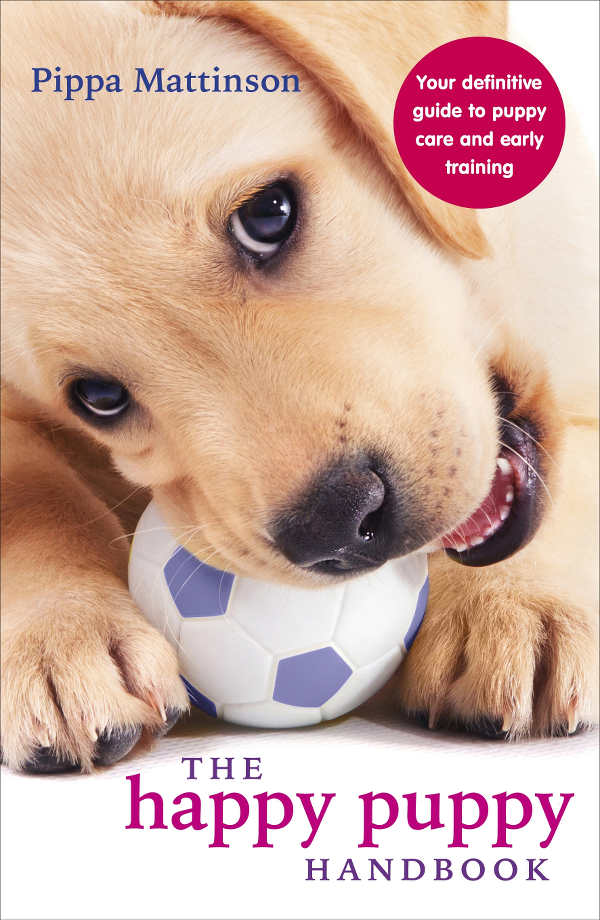 He may require more time and maintenance when it comes to an exercise routine. Still, both of these breeds will need at least an hour or two of exercise every day. On top of that they need free time to run and play in a securely fenced yard or dog park.
German Shepherd Vs Husky Health
Given their similar builds you'd assume that the Husky and German Shepherd would share and avoid some of the more common canine health conditions.
In some cases this is correct. They are both prone to joint issues like hip dysplasia, and to vision issues causes by cataracts. However, German Shepherds have more issues with their gait and some potential neurological issues. Huskies tend to live longer on average too, reaching into their teens where most German Shepherds don't live past a decade.
Grooming
Keeping your German Shepherd or Husky groomed will also help maintain his overall health. Luckily, both the German Shepherd and the Husky are naturally clean dogs.
Brush them with a suitable brush once or twice a week and give them an occasional bath. You will also want to keep their nails trimmed and their ears and teeth cleaned to keep infection at bay.